Keep this list of 110 Easy Family Friendly Dinner Ideas handy, and never again stress about the answer to the question: "what's for dinner?"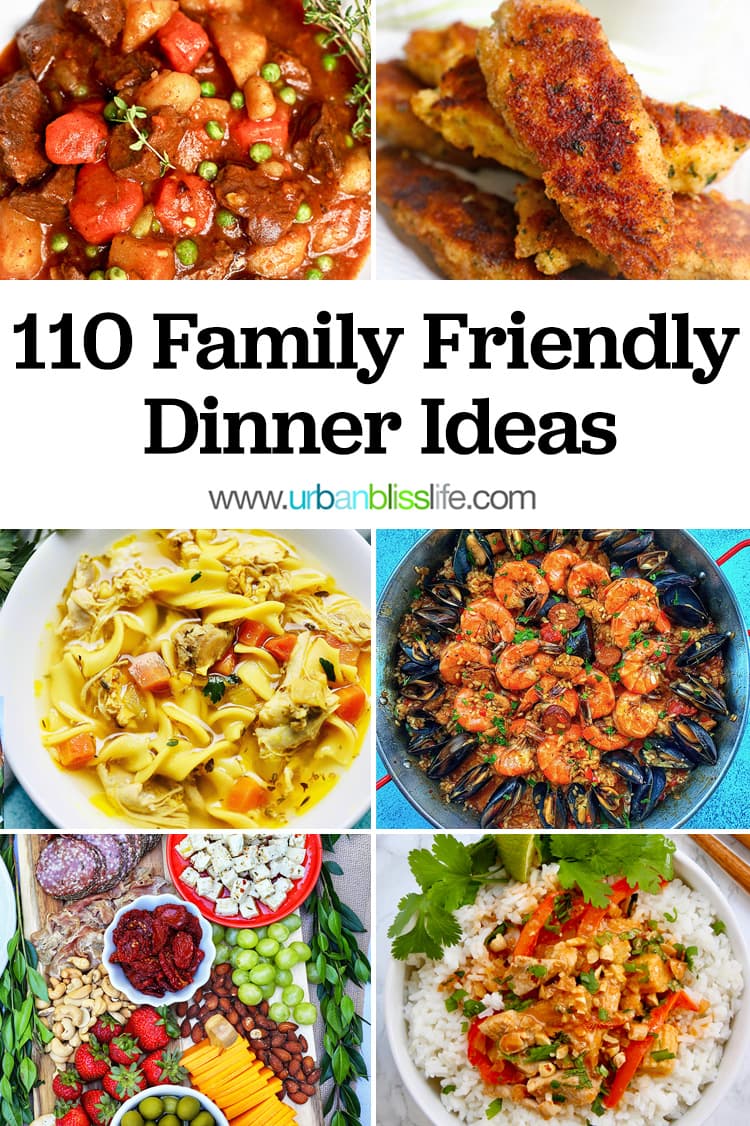 "What's for dinner?"
It's the age-old question that has plagued adults, especially moms and dads, for centuries. Especially now that most of us are at home with our kids 24/7, making all of our meals from home.
Even as a food blogger, there are days when I am SO tired of trying to answer this question. The answer often involves weighing the following:
what ingredients do we have on hand?
how long will this dish take to make?
what is everyone in the mood to eat?
how much prep work is involved, and how much hands-on cooking is involved?
how tired is the cook?
will everyone eat it?
It's time to rethink dinner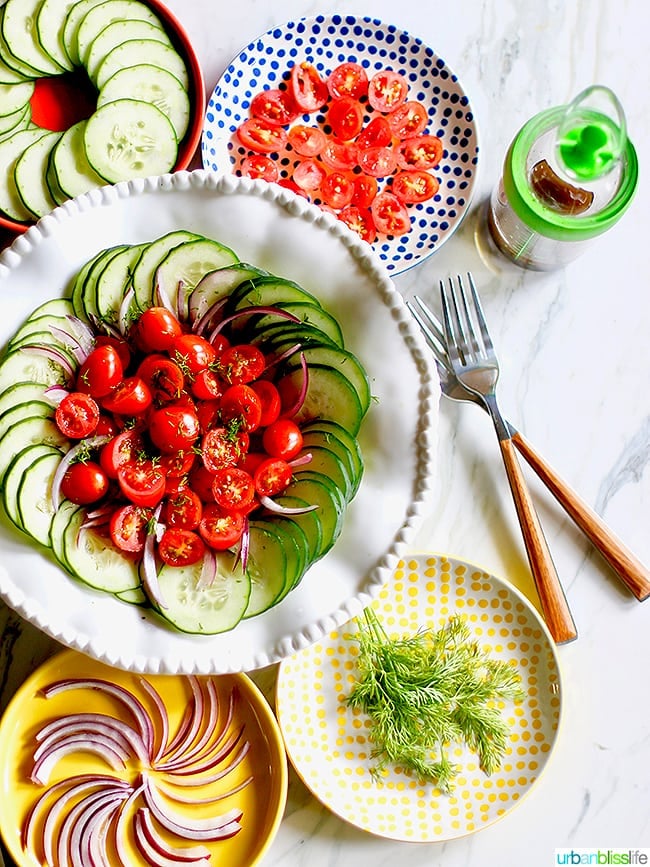 Working and parenting in the digital age can be stressful. There's so much pressure to pursue fulfilling careers, parent this way or that, and cook up nutritious, wholesome, healthy meals that are also Instagram-worthy. And we're supposed to do this every single day?
I don't think so.
As someone who creates recipes for brands and also works as a food blogger and influencer, I say: it's time to rethink dinner.
Stop thinking you need to create massive, gorgeous looking and amazing tasting gourmet meals for your families every single day. Not possible. And also not necessary.
Most kids don't care about variety as much as parents do. They just want to eat. And frankly, cooking that way and trying to keep interesting, unique, trendy ingredients in stock can really get expensive.
So let's rethink dinner. Take the stress off of the task of feeding our families.
What works for us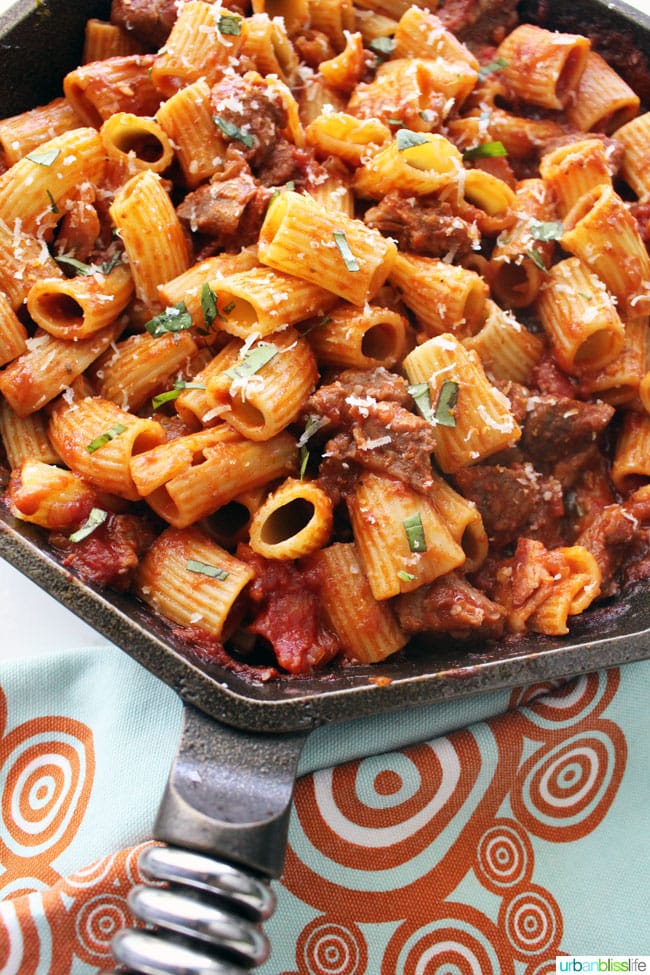 You don't need fancy equipment or gourmet ingredients to feed your family.
What works for my family dinners?
We make larger meals a few times a week.
Then the rest of the meals are the basics: tacos, pizza, basic pasta, homemade breaded chicken tenders, grilled cheese sandwiches.
Our side dishes are usually basic. My husband and I eat a lot of salads and veggies. The kids' dishes are always loaded with lots of fresh fruit and one veggie we know they'll eat. And we almost always have a starch like fries, rice, or tater tots to complete the meal.
That's it. Nothing fancy, nothing crazy expensive, no weird or hard-to-find ingredients.
Easy family-friendly dinner ideas to inspire you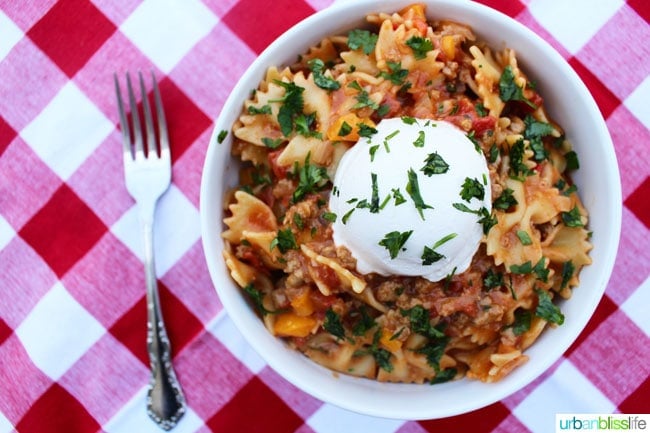 To help all of my fellow busy moms and dads (and those without kids!) out there, I've put together a list of 110 easy family-friendly dinner ideas.
This list is meant to help answer the dreaded "what's for dinner????!" question when you're drawing a blank. I hope it helps alleviate some stress from your dinner routines, and helps encourage you to ease up on expectations and focus on the joy of feeding our loved ones.
Ways to get creative with these easy family friendly dinner ideas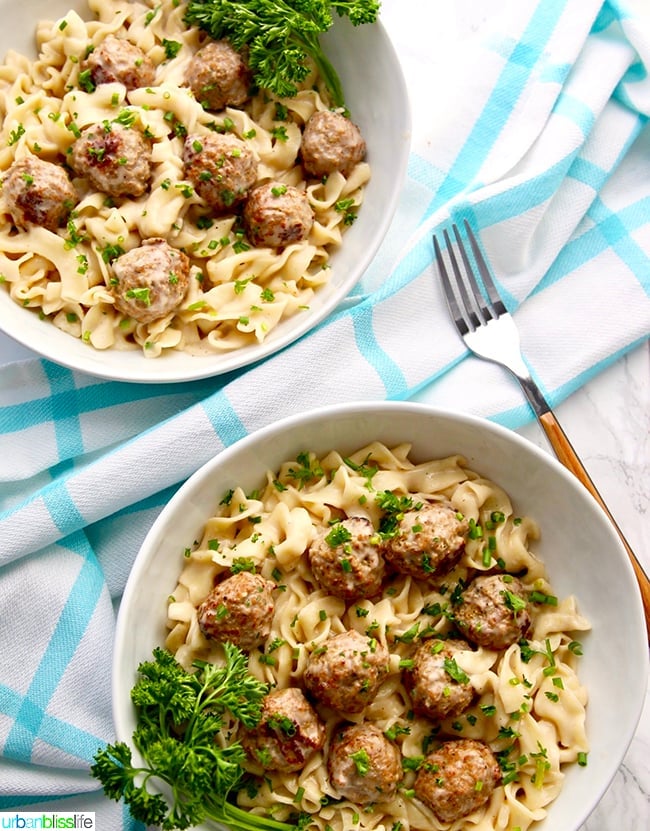 Try having each family member be in charge of choosing the dinners for one week, and rotate.
Or, depending on how many people are in your household, each person can be in charge of selecting dinners for one or two particular days of the week.
When planning meals for the week ahead, select one dinner idea from 7 different categories.
Is there a family friendly dinner idea that ALL of the people in your house absolutely LOVE? Keep the family fave dish in permanent rotation, and maybe just switch up ingredients now and then. For example: Meatball Mondays. Maybe one Monday you have Swedish Meatballs with Pasta, the next you have Slow Cooker Cranberry Meatballs, the next Monday you have Manchego Cheese-stuffed Spanish Meatballs, followed by Slow Cooker Honey Bourbon Meatballs, and so on.
110 Easy Family Friendly Dinner Ideas
Now that you have some ideas how to make this work for your own family, here are 110 Easy Family Friendly Dinner Ideas.
You can download the Free Printable Checklist of 110 Family Friendly Dinner Ideas and subscribe to our weekly newsletter with exclusive cooking, baking, wine, and travel tips. Feel free to print and post on your refrigerator or pantry door for inspiration!
Breakfast for dinner ideas
During the school year, my family eats Breakfast for Dinner almost once a week. It's such an easy, fast way to feed the family that everyone loves.
Pancake bar - make your favorite pancakes, and then lay out various toppings such as different kinds of fruit, peanut butter, honey, syrup, whipped cream, chocolate chips, nuts.
Waffle bar - same as above, but with your favorite waffles!
Eggs benedict
Sausage + egg breakfast sandwich (or this gluten-free breakfast sandwich version)
Egg bites
Corned beef/salmon/ or butternut squash hash
Crepes (sweet or savory)
Breakfast casserole (I've got a delish recipe for this coming soon!)
Make your own charcuterie board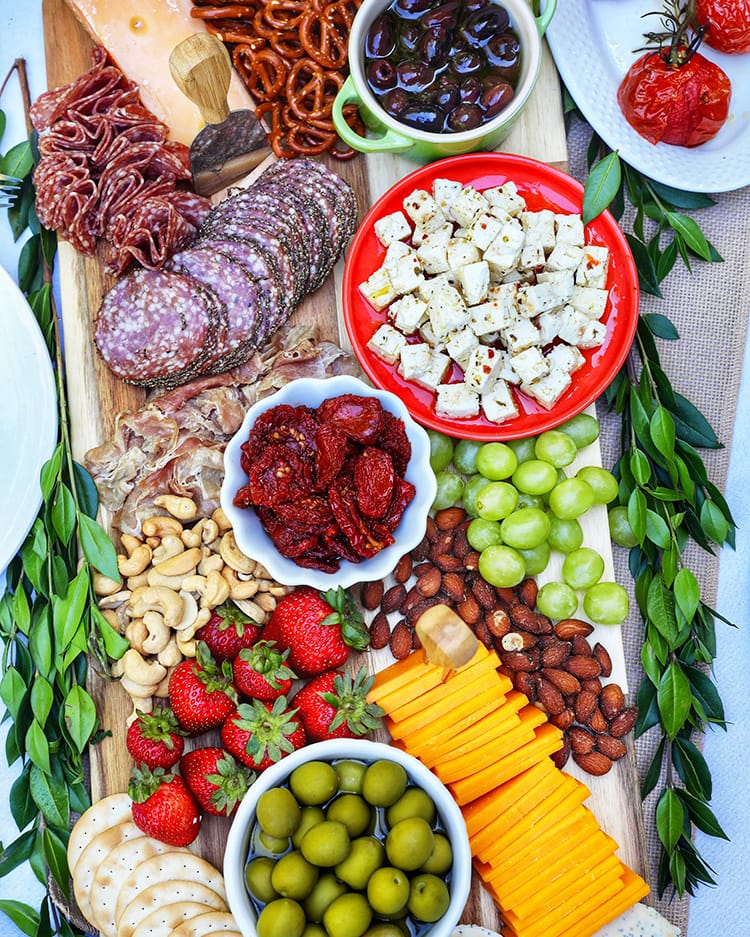 Charcuterie boards and grazing tables are all the rage. But they're also a fantastic easy way to get dinner on the table fast. No need to prep every ingredient to make it Instagram worthy, just plop these items on a plate and let the family dig in!
To create your own charcuterie board, find at least one item in each category:
meat (salami, pepperoni, prosciutto, jerky, deli meat slices)
cheese (cubes or slices of cheddar, gouda, brie, mozzarella, provolone)
fruit (grapes, apple slices, orange slices, bananas, pineapples, mangos, avocado)
veggies (carrots, celery, broccoli, radishes, peppers, mushrooms)
carbs (crackers, bread sticks, baguette slices, bagel slices, tortillas, toast)
Soups
When it comes to easy family friendly dinner ideas, soup is probably one of the easiest, heartiest, and sometimes fastest way to get dinner on the table.
These soup recipes make a complete meal in one big bowl. You can easily incorporate lots of good, healthy nutrition and comfort food sustenance all at once!
Hearty salads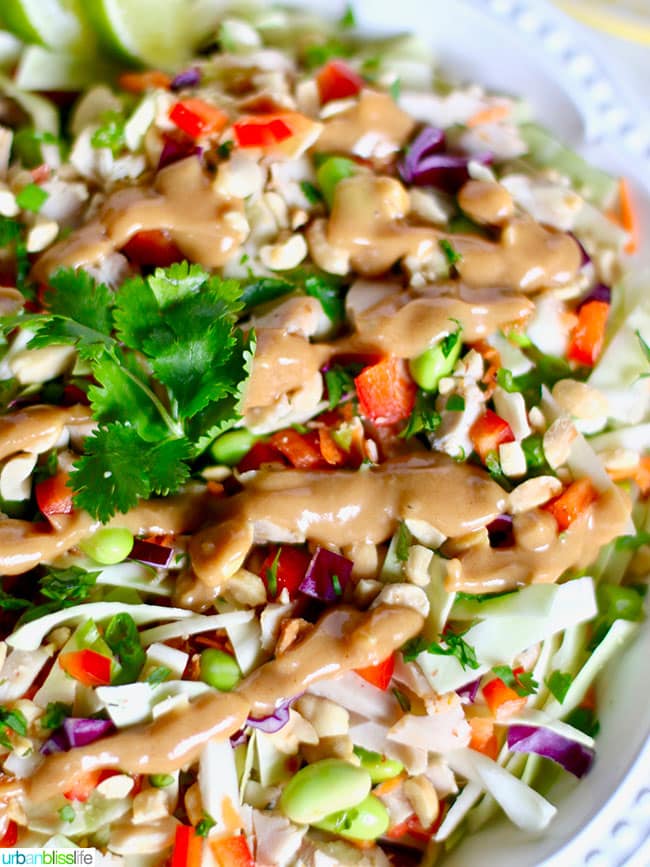 Salads aren't just side dishes or after-thoughts. There are so many salads that make satisfying, delicious main courses, too! Try any of these easy salad recipes that are family friendly dinner ideas.
Salad Nicoise - tomatoes, hard-boiled eggs, Niçoise olives and anchovies or tuna, dressed with olive oil
Thai chicken crunch salad - this recipe is my copycat recipe of the CPK Thai Chicken Crunch Salad. It takes a bit of prep work, but then you have a HUGE salad that feeds a whole family!
Taco salad - one of the many ways we love to enjoy leftover taco meat for a whole new meal!
Steak salad
Sandwiches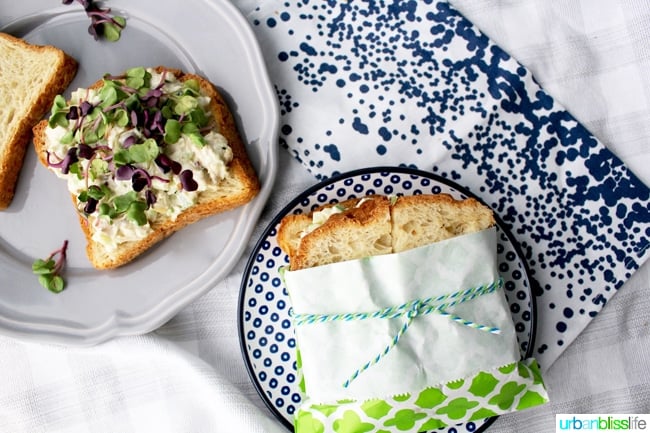 Somewhere along the way, sandwiches became known strictly as Lunch food, and not Dinner food. But sandwiches provide kids with a variety of nutritious vitamins and minerals in one yummy hand-held dish, so why not enjoy these for dinner, too?
Grilled cheese - my trick to making grilled cheese sandwiches restaurant-style: slather some mayo on the outside of each slice before placing on the griddle or in your panini maker. Sounds weird, but this is an old restaurant trick that really does make bread crisp up even more than butter, and adds a little extra umami that butter can't add.
Ham/turkey & cheese sandwich
Peanut butter & jelly sandwiches - add-in ideas: bacon, thin apple slices
BLT sandwiches - add avocado slices to make my fave BLTA sandwiches! Or, make a BELT: Bacon Egg Lettuce Tomato sandwich, with a fried egg.
Open-faced sandwiches - I've got so many options on the blog!! Choose from Pesto Caprese Tartines, Blackberry Citrus Ricotta Toast, or Spring Crudite Toast
Egg salad sandwiches
Tuna salad sandwiches
Philly cheesesteaks
French dip sandwiches
Grain dishes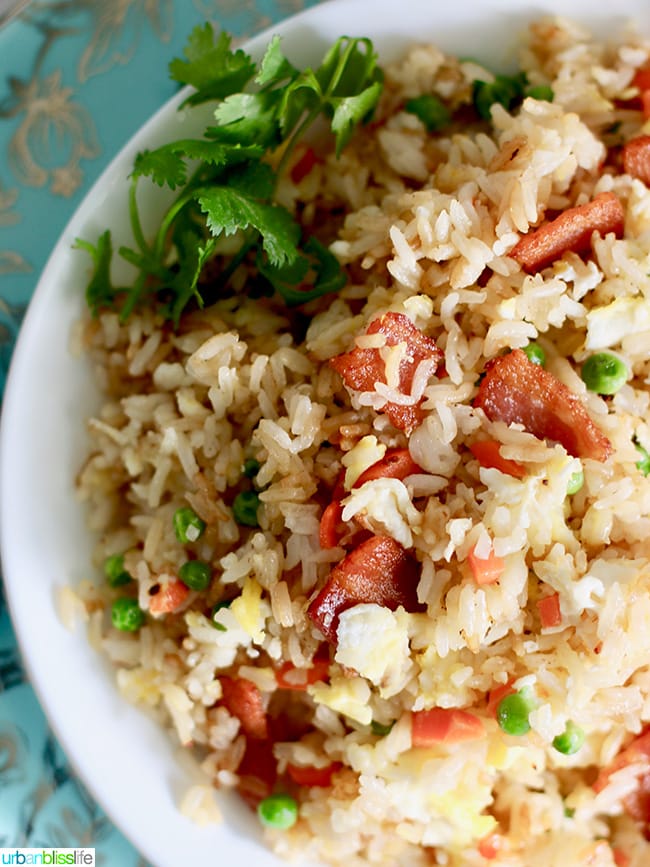 Pasta dishes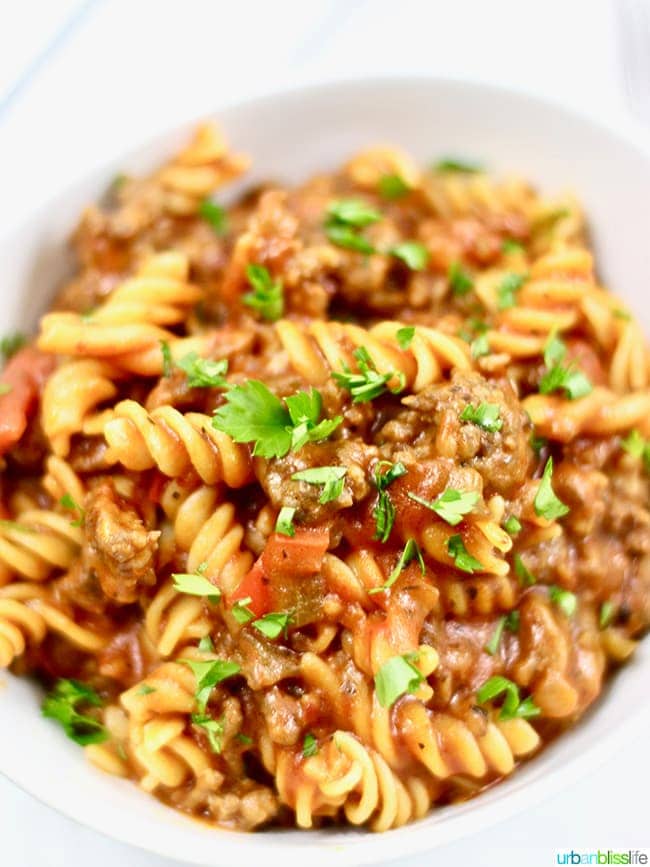 Seafood dishes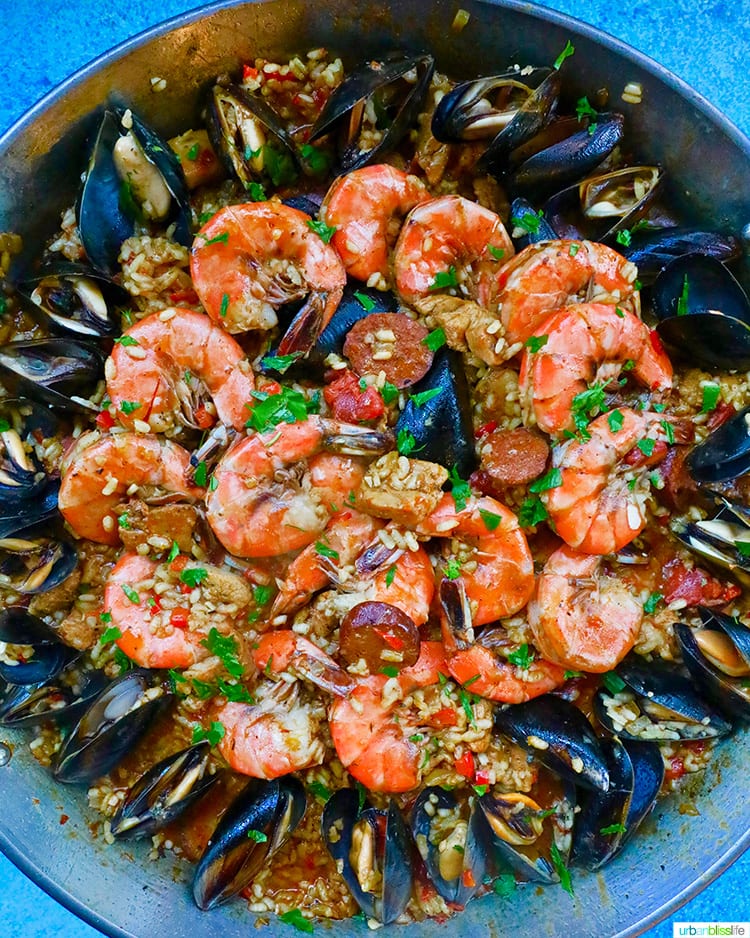 Seafood paella - this recipe takes just a little more time than the others, but is well worth the effort. It's an amazing meal to celebrate special occasions, when you have friends over, or just to enjoy on a leisurely Saturday night!
BBQ shrimp (this recipe is coming soon!)
Crab cakes
Meat dishes: chicken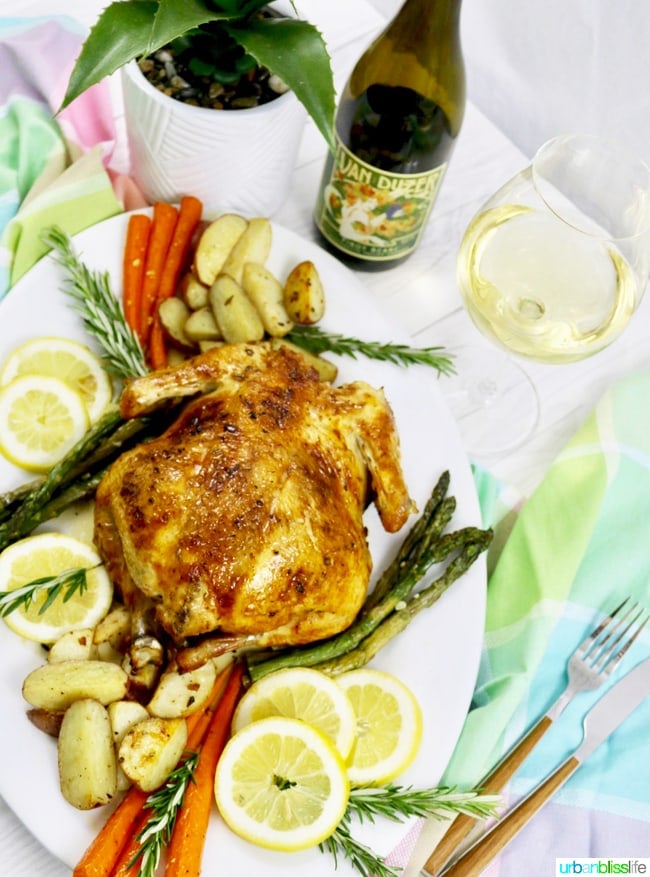 Whole roast chicken - there are so many different ways to roast a chicken! And, if you have leftovers, they're great to turn into lunch the next day! Try my Air Fryer Whole Chicken or classic Lemon and Herb Roast Chicken.
Chicken lettuce wraps - or try this teriyaki mushroom sausage lettuce wraps recipe!
Shredded Chicken - we love to use this chicken for all sorts of dishes: big salads, in tacos, on nachos, and more!
Instant Pot lemon garlic chicken - this is one of the easiest, most flavorful simple chicken dishes you can make!
Air fryer popcorn chicken - this is one of the most popular recipes on the blog! Families love that the recipe makes enough to eat for dinner and to freeze another family-size serving for later.
Chicken wings - whether you like your wings fried, sticky, or saucy, there's a chicken wings recipe out there for you! Try my Air Fryer Chicken Wings, Cilantro Lime Chicken Wings, or
Fried chicken
Salsa chicken - this one is SO easy, it doesn't even need a separate post for it (yet): place one pound of chicken breasts in the slow cooker and cover with your favorite jar of store-bought or homemade salsa. Cook on low for 6-8 hours or high for 3-4 hours.
If you don't have an Instant Pot or Air Fryer yet, I highly recommend both for easy, fast cooking that tastes delicious! This is the 8-quart Instant Pot and the 5.8 Quart GoWise Air Fryer that we have and use every day.
Meat dishes: pork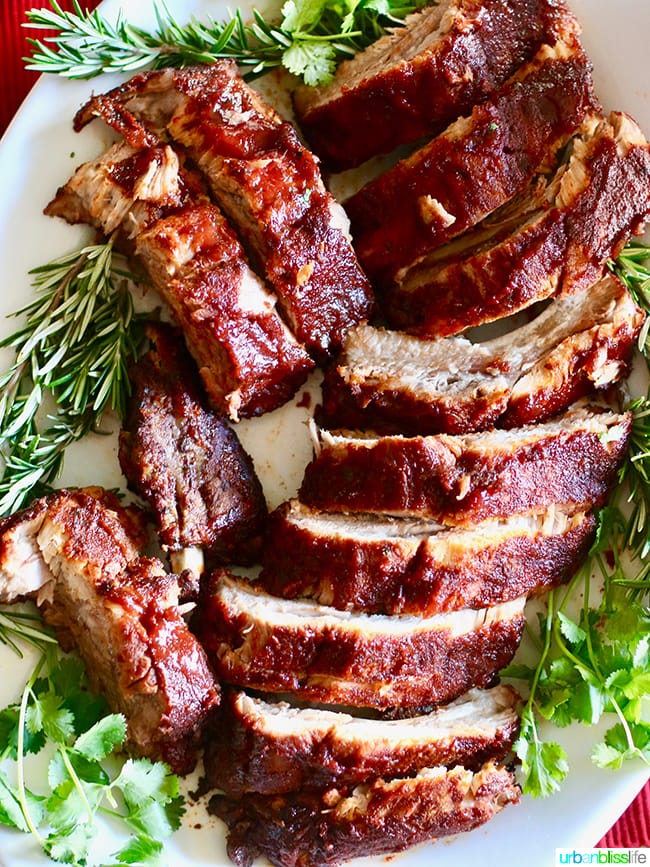 Meat dishes: beef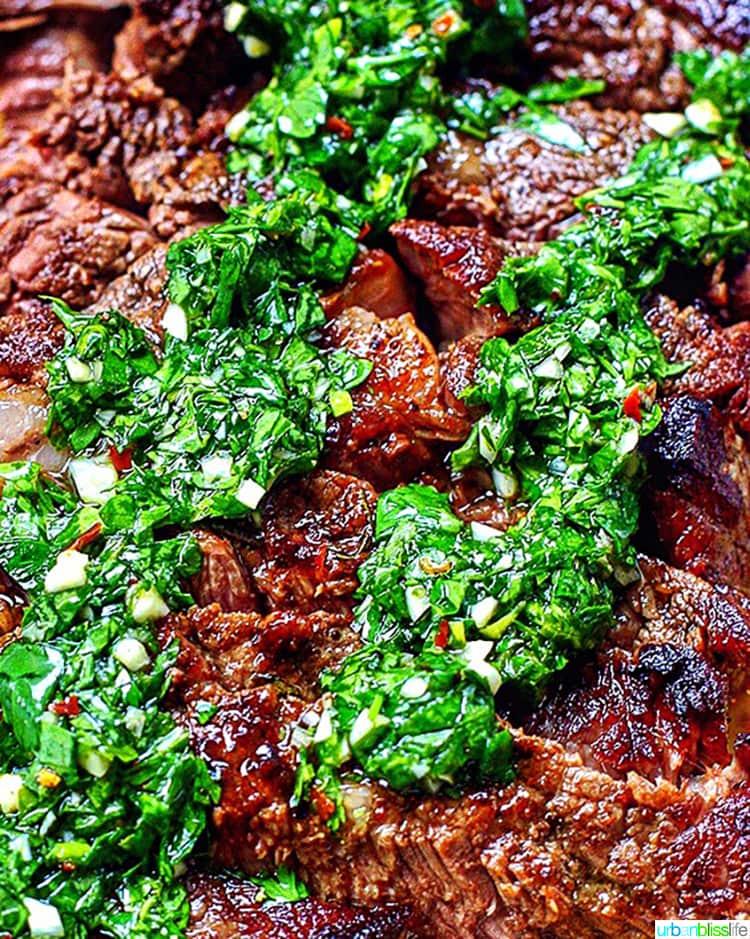 Make sure your meat is always cooked to the proper temperature by using a meat thermometer. This is the digital meat thermometer we use every day!
International cuisine
Easy family friendly dinner ideas don't have to be equated with bland or boring. Here are a few of our favorite (and reader fave!) recipes with an international taste twist. These are some of my favorite better-than-takeout recipes! These can all be made in under 45 minutes, with most of them being 30-minute meals.
Kung pao chicken
Chicken lettuce wraps
Thai peanut curry - this is the easiest peanut curry I've ever made, and it's a reader fave! So flavorful and easy to customize with whatever protein you prefer.
Classic fave family friendly dinner ideas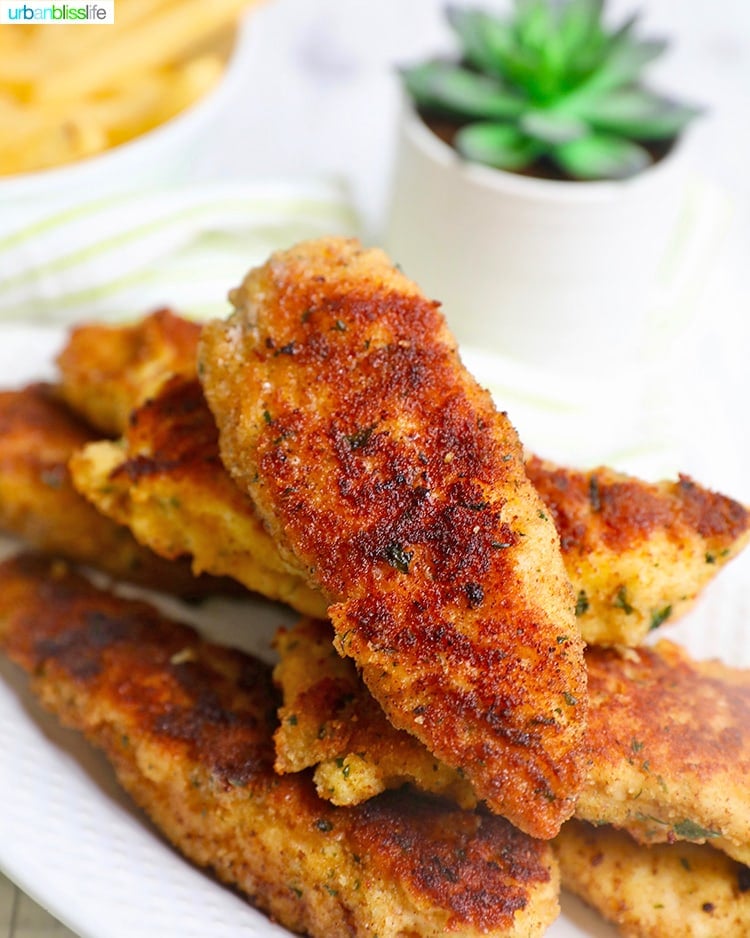 In our quest to constantly feed our children wholesome food, it's important to remember that the classic tried-and-true kid favorites are always a good option. Here are a few easy family-friendly dinner ideas that have always been reliable options for us.
Macaroni & cheese - boxed, semi-homemade, or from scratch! Try my dairy-free mac & cheese recipe
Hot dogs
Hamburgers
Quesadillas
Nachos
Pizza - always an easy family fave! Use this homemade pizza dough recipe. Then go beyond basic cheese and pepperoni with my Thai chicken pizza recipe or my shrimp pesto pizza recipe.
110 Family Friendly Dinner Ideas
Click the button above to subscribe and get these 110 Family Friendly Dinner Ideas in a printable checklist PDF.
Then print out and keep on your refrigerator door, pantry door, or next to your meal planner for easy access when planning meals!
You can also make dinnertime stress-free by making sure you have essential cooking tools and appliances. Shop my personal favorites that I use every day in my Kitchen Essentials Shop!
PIN IT: