Throwing a party this fall? Here's an easy tutorial to help you put together the ultimate fall grazing table - perfect for any gathering!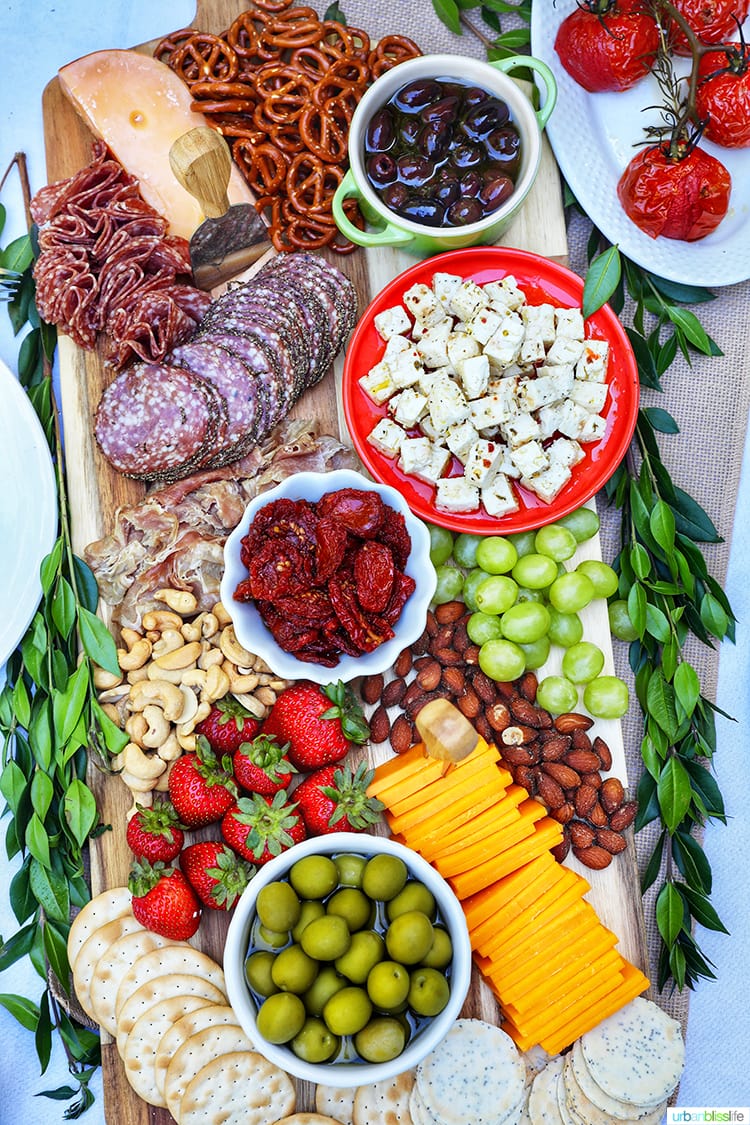 Fall is a lovely time to gather friends and family around the table for a warm, hearty meal.
Whether you're throwing a casual get-together or an elegant affair, a grazing table is the perfect way to feed guests in a way that allows them to still mix and mingle effortlessly.
Jump to:
🌟What is a grazing table?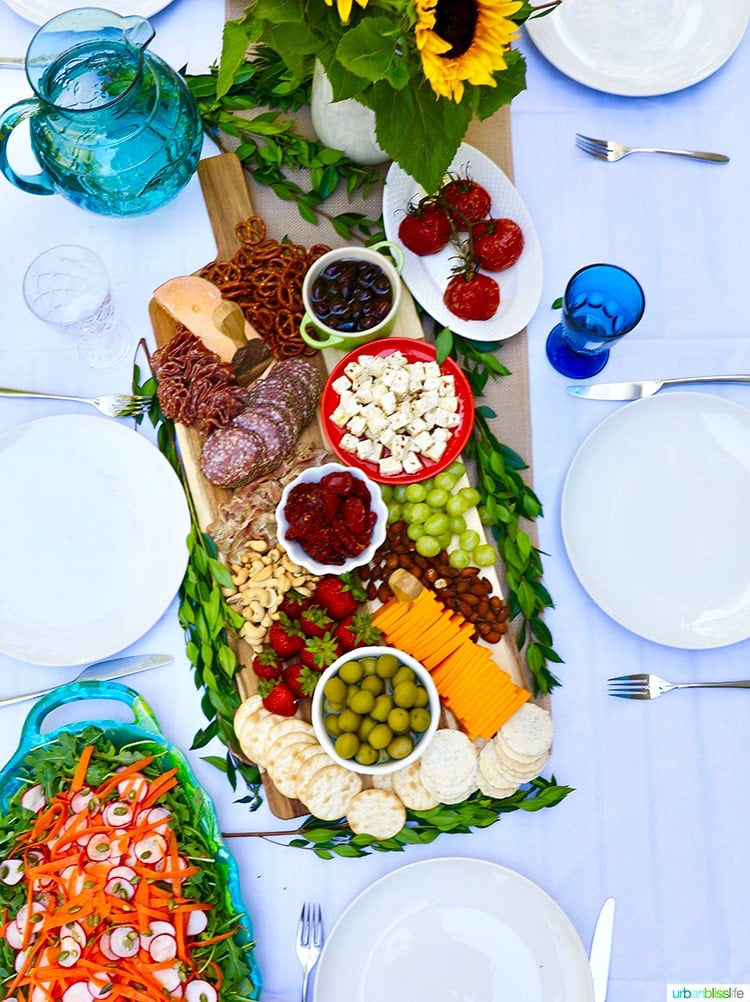 A grazing table is simply a table filled with different food that allows guests to "graze" throughout the event.
Unlike a buffet, which has several specific dishes lined up next to each other, a grazing table has a variety of foods mixing and mingling in one big display. It's like a charcuterie and cheese board to the extreme.
There is no right or wrong way to laying out a grazing table. The fun part is that there are no rules, and you can use your creativity to make it your own!
💐 Serving and decor ideas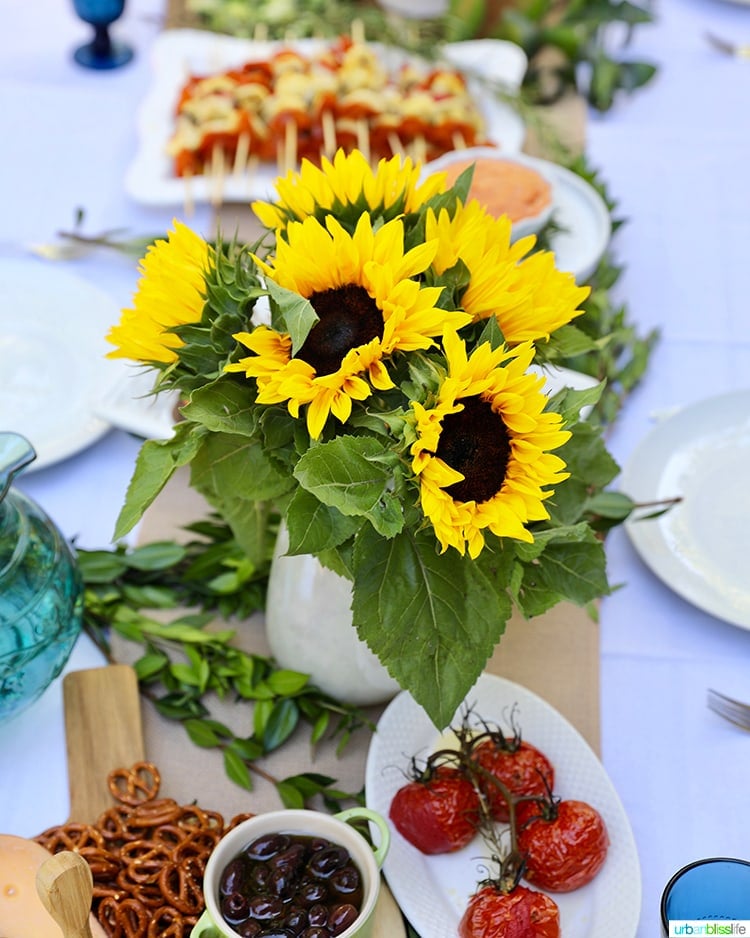 To put together the ultimate fall grazing table, you don't need fancy china (do people really still use those?) or matching sets of linens. You just need a few basics that are in decent shape:
Tablecloth OR use butcher paper to cover tables
Cheese boards of various sizes, woods, and types
Small bowls to hold dips, sauces, and small food that might otherwise roll off the board or food that should be served in its own juices (i.e. olives, marinated peppers)
Variety of serving plates
Cake stands to help add height and volume to the display
Variety of serving utensils
Mix and match sets of plates and utensils
Fresh flowers, either from your garden or store-bought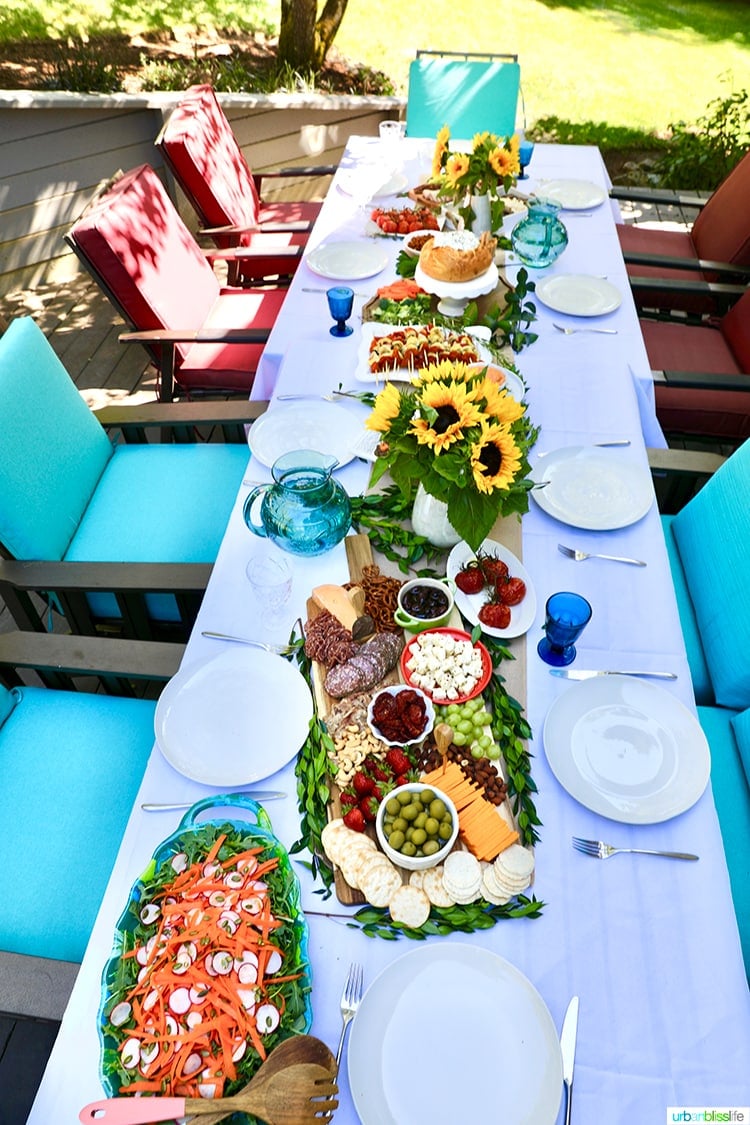 🛒 Ingredients
Make the most of seasonal produce and meats by featuring them prominently in various parts of your table display. Then fill in with crackers, cheeses, nuts, and dips.
Here are some lists to get you started!
🥩 Meat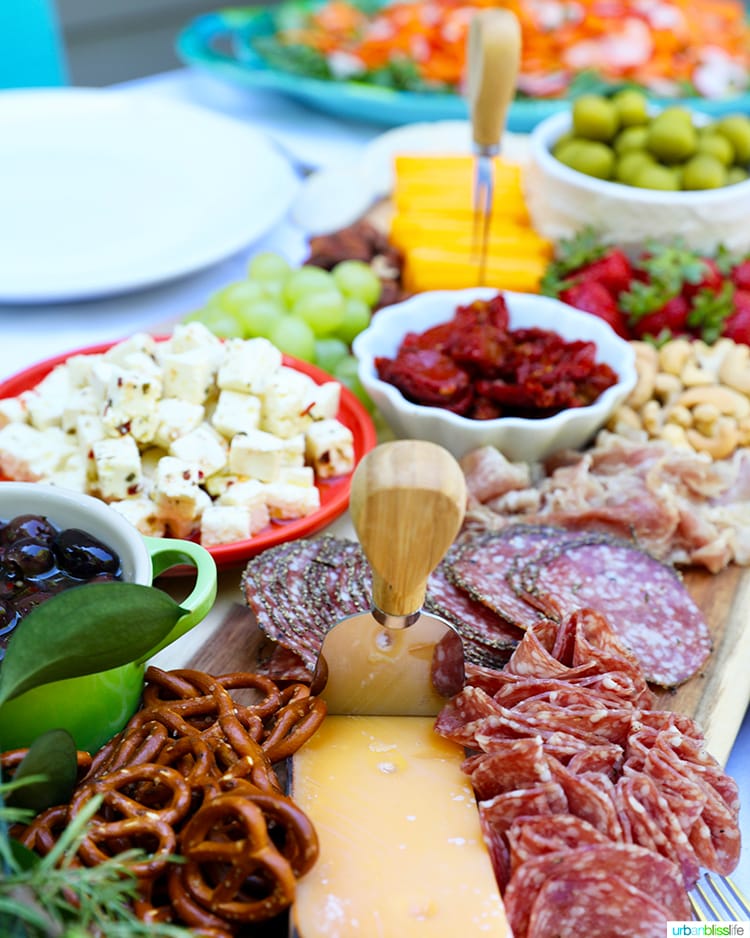 Prosciutto
Salami (many different kinds if you wish!)
Turkey slices
Pepperoni slices
Spanish jamon
If you're feeling extra fancy, add on a rillette, patê, and/or a terrine that guests can spread onto crackers or baguette slices.
🍏 Fall fruits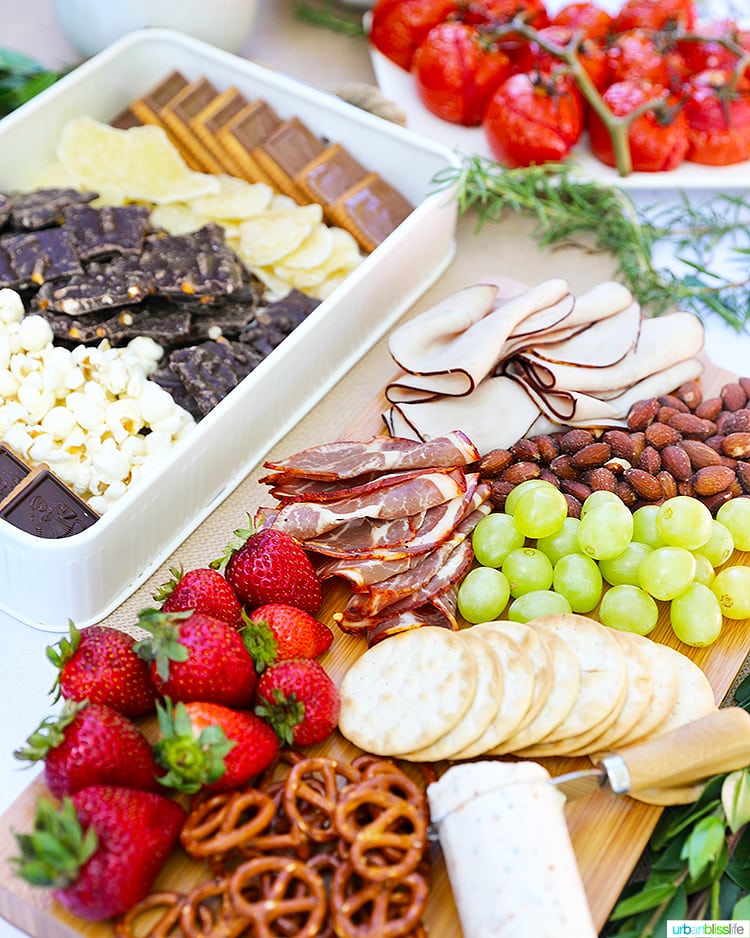 Early fall is a great time to use up the last of the late summer fruits, such as cherries, strawberries, blueberries, and blackberries. Once fall is well underway, consider these seasonal fruits for your grazing table:
Pomegranate halves also make gorgeous decorations when set in-between food on a grazing table!
🥕 Fall vegetables
Fall vegetables are among some of my favorite. They're crunchy and hearty, perfect for soups and stews, but also delicious roasted and enjoyed on their own. These are some delicious fall vegetables that would be beautiful additions to your fall grazing table:
Tomatoes (technically a fruit, but we use them as vegetables in the culinary world)
Carrots
Broccoli
Brussels Sprouts
Cauliflower
Sweet Potatoes
Celery
Mushrooms
Squash
Marinated peppers and artichokes
🧀 Cheeses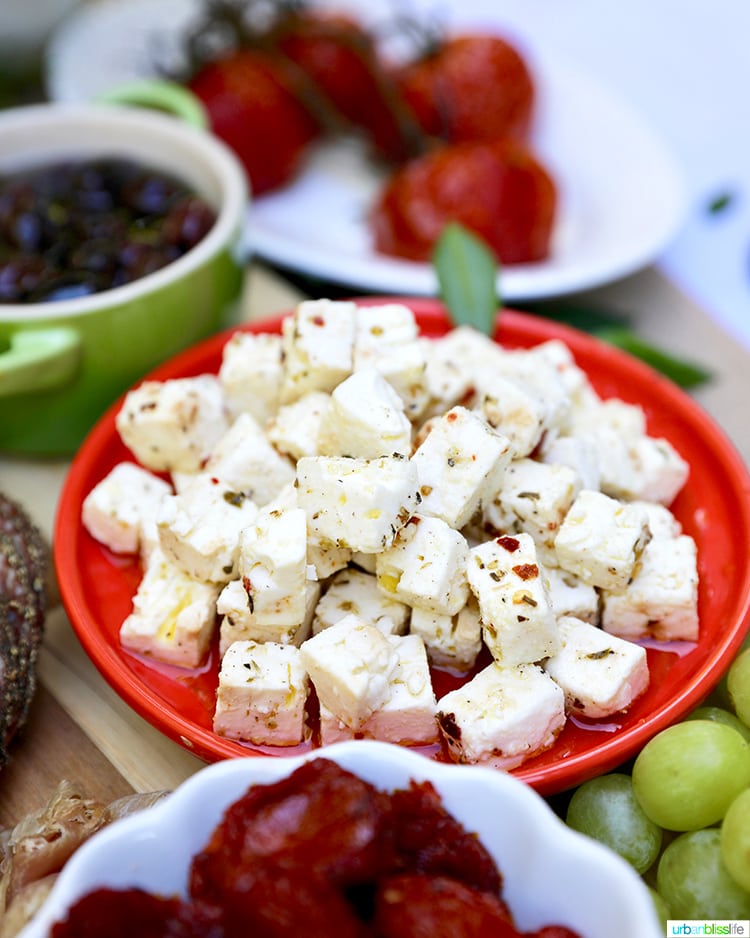 Being dairy-free, I always include both full dairy cheese options and dairy-free cheese options on my charcuterie boards and grazing tables.
One hard cheese, like Gruyere or Parmesan Reggiano
A wheel of soft cheese, such as brie or goat cheese
Sliced cheese, like pre-sliced provolone, havarti, cheddar, or Swiss cheese
Dairy-free havarti style wedge
Vegan queso dip (I am working on getting this recipe up next month!)
🥖 Carbs & Nuts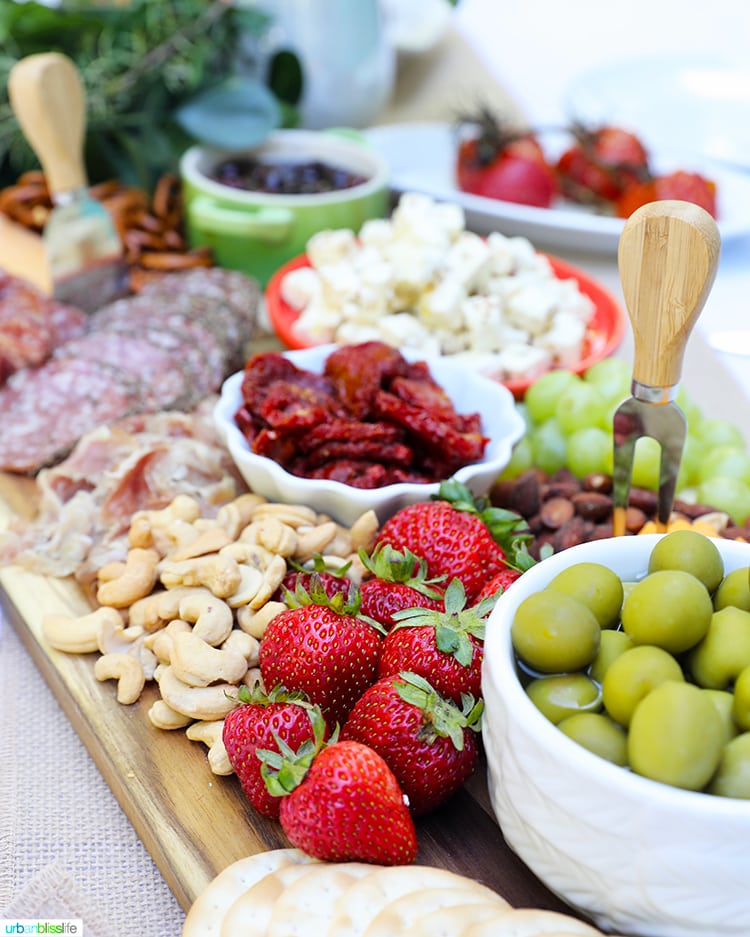 Crackers
Baguette slices
Almonds
Cashews
Breadsticks
🥣 Dips & condiments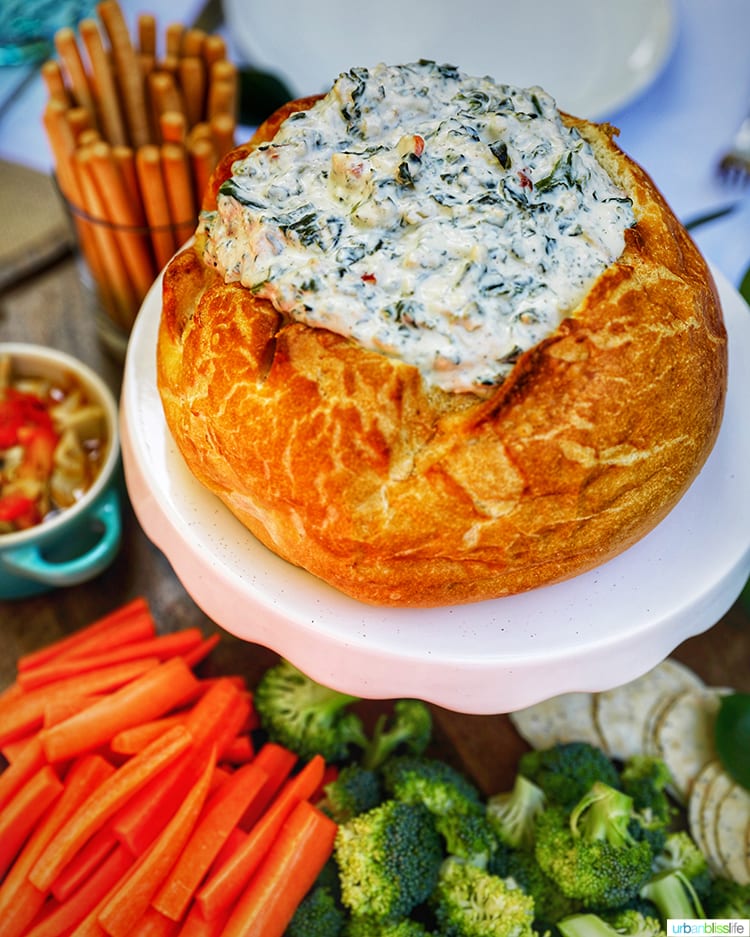 🍫 Sweets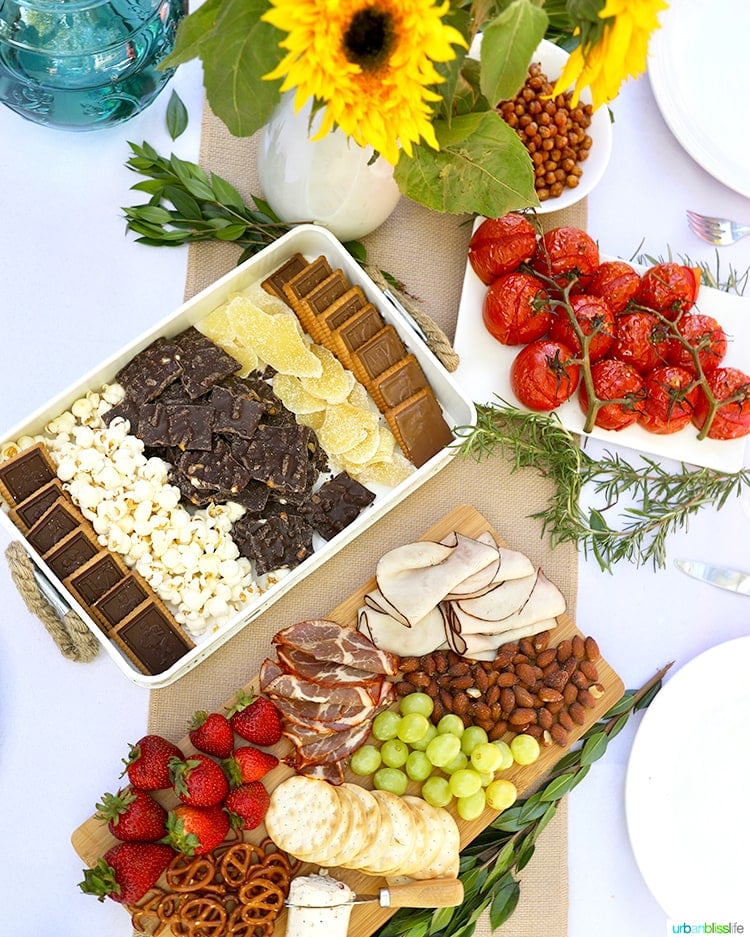 And of course, the ultimate fall grazing table isn't complete without some sweets. Some great grab-and-go snacks to include:
Chocolate bars, broken into pieces
Homemade or store-bought cookies
Popcorn
Candied ginger
Almond bark
🍢 Make-ahead appetizers
In addition to the individual bites of the grazing table, I like to include 1-3 different appetizer dishes to help round out the meal for guests. Some to consider:
🥂 Cheers!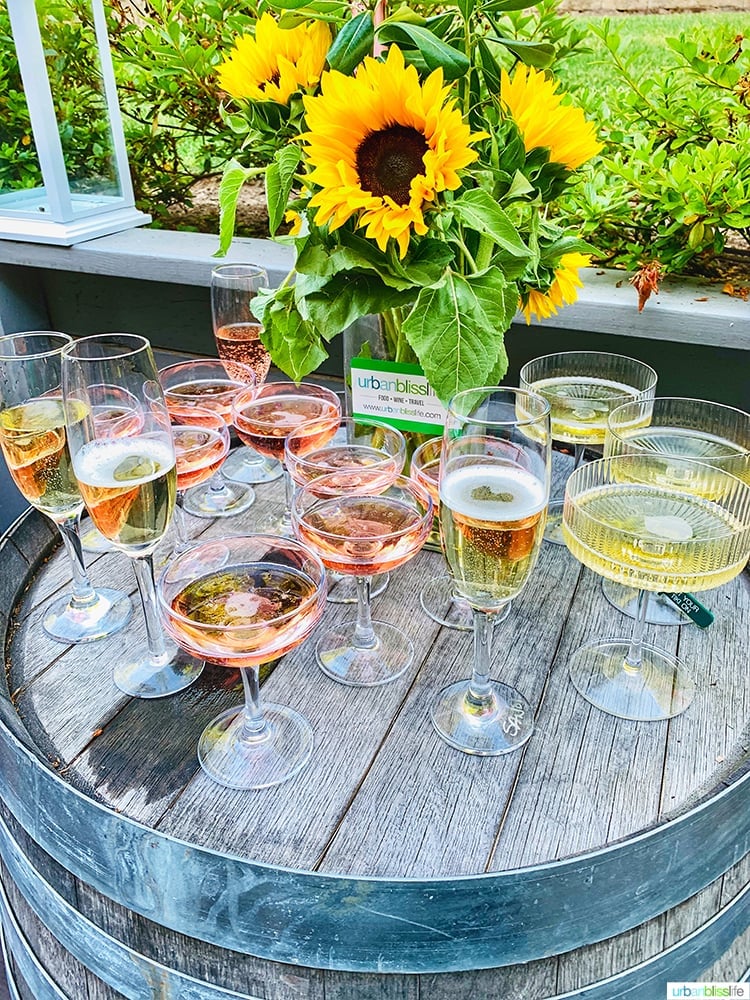 Finally, the key to a good gathering is to relax and enjoy the time with friends and family. I know, as the constant hostess, that this is easier said than done. But once you've got all of your ingredients and dishes out, pour some champagne and cheers to your good fortune of having amazing friends to share this fall bounty with.
Did you make this recipe? Don't forget to leave a 5-Star 🌟🌟🌟🌟🌟 rating in the recipe card, and if you really loved it, please leave a comment further down on the page. Thank you!
More party ideas