Looking for a luxurious stay right in the heart of downtown Portland? Check out The Duniway Hotel.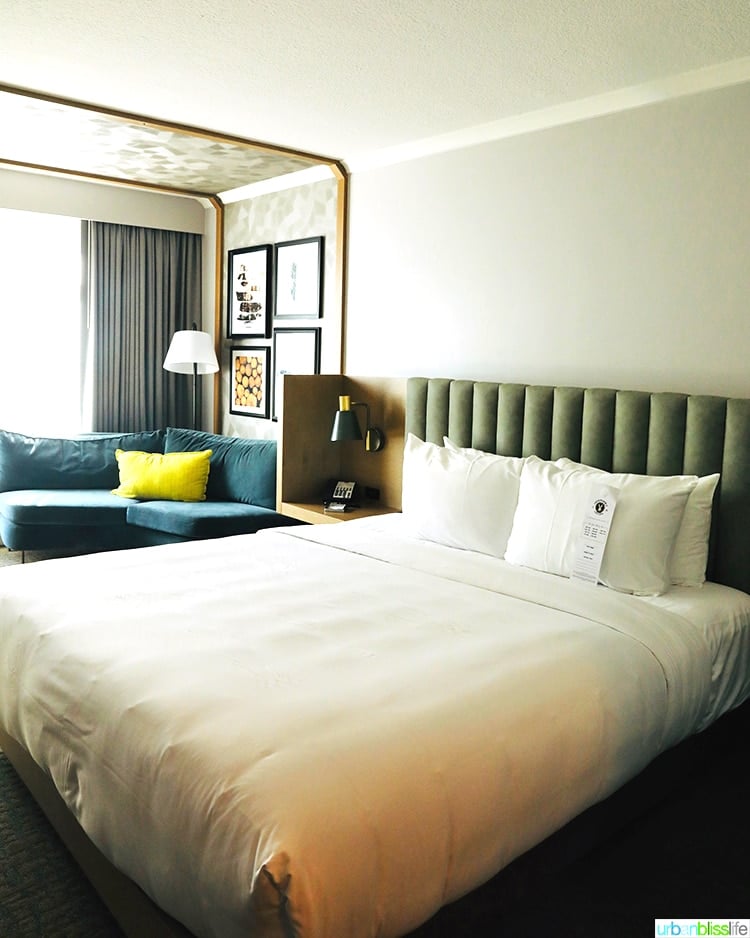 On February 14, 1913, Abigail Scott Duniway became the first woman registered to vote in Multnomah County, Oregon. Her fight to get to that moment - for herself, her daughters, and all fellow women - was long and met with multiple defeats. One of the fiercest vocal opponents of the women's vote in Oregon was her own brother, who was a longtime editor of the state's main newspaper, The Oregonian.
Scott Duniway made a name for herself as an orator, a novelist, a newspaper publisher, and reporter. Her efforts for the women's suffrage movement, locally and nationally, were heralded along with fellow suffragists Susan B. Anthony and my personal childhood hero, Elizabeth Cady Stanton.
She was, in short, a badass woman living well before her time.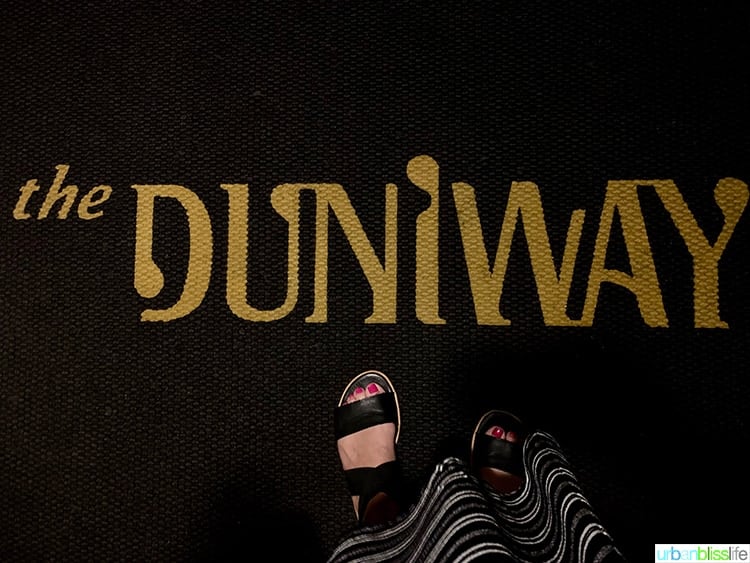 Scott Duniway's pioneering spirit lives on in the Portland, Oregon hotel that bears her name, The Duniway Hotel.
The Duniway Hotel
Located in the heart of downtown Portland, Oregon, one block away from Portland's Living Room - Pioneer Square, The Duniway Hotel is a study in rebel luxury.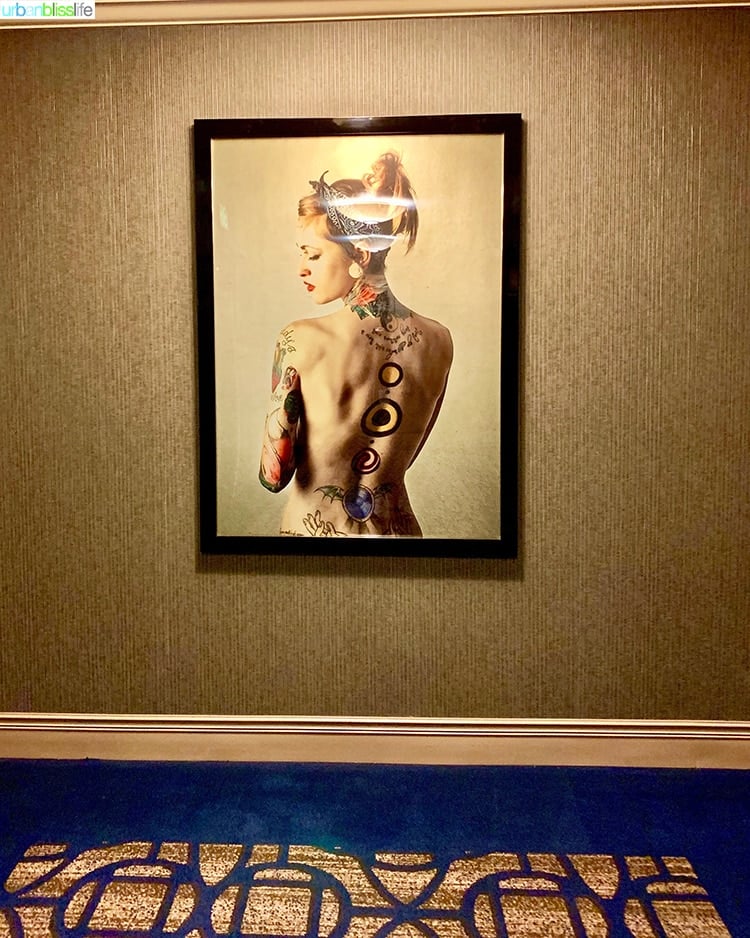 Large prints of strong women honor the independent force of Abigail Scott Duniway on the walls on each floor by the elevators.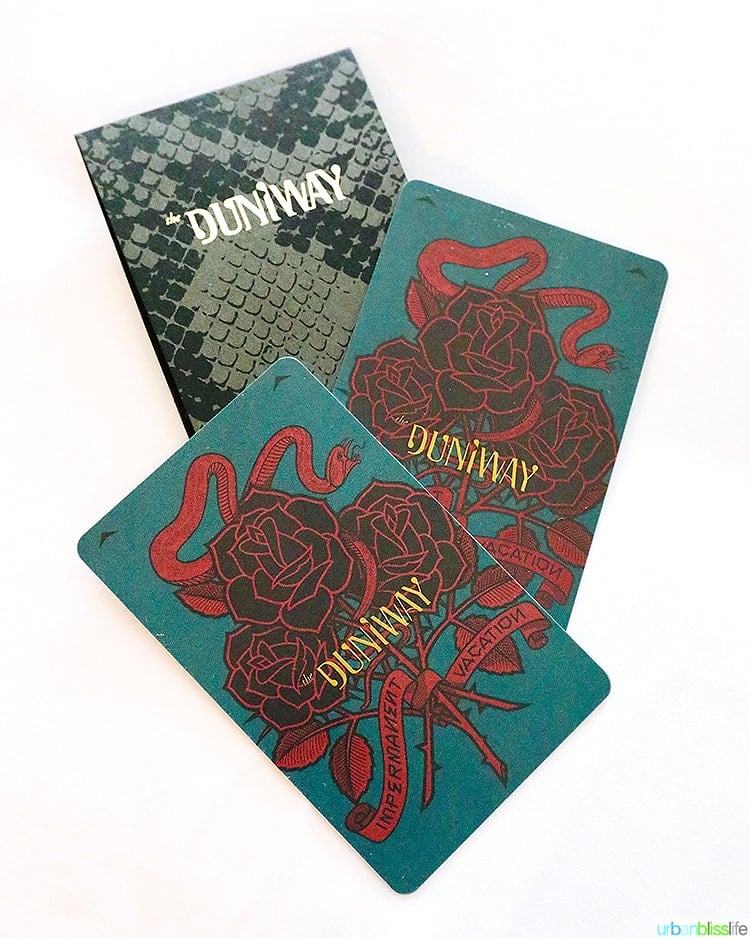 The hotel's artwork for room keys and door tabs reflect Scott Duniway's strength. They also combine touches of Portland, which is known as The Rose City and City of Roses, and known for its bumper sticker mantra "Keep Portland Weird."
Luxurious Rooms with City Views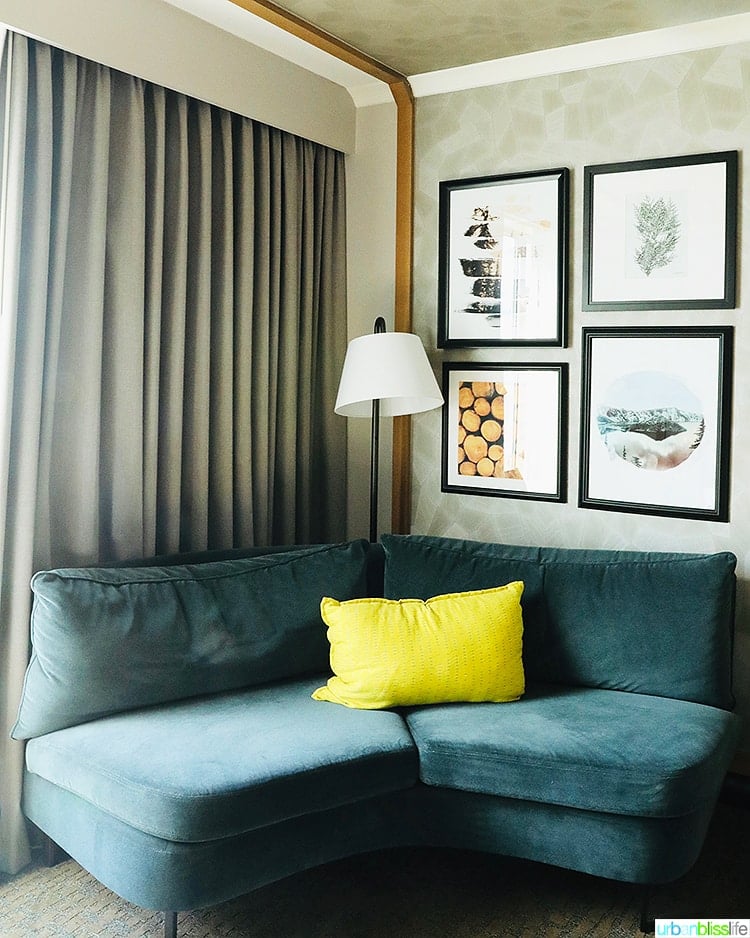 My room at The Duniway was much like a typical adult Portlander's daily outfit: slightly artsy, a little sporty, hyper-functional, and above all, super cozy and comfortable.
I stayed in an upper floor King Bed Room with City View.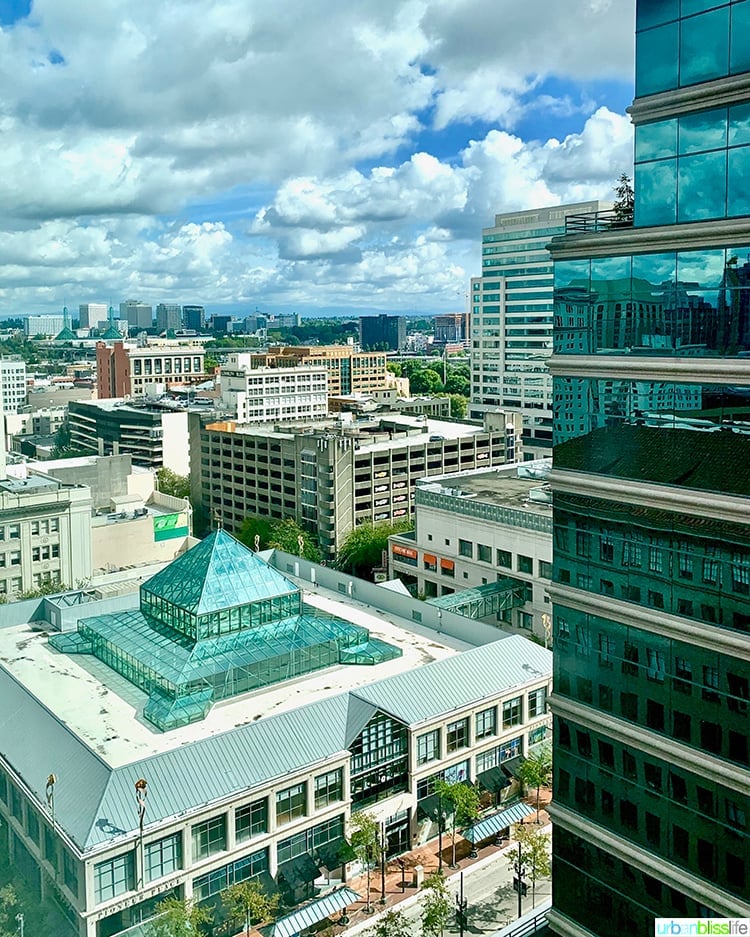 Oh, the view. It will make you fall in love with Portland over and over again. The photo above is the view I had from my room during my two-night stay at The Duniway Hotel.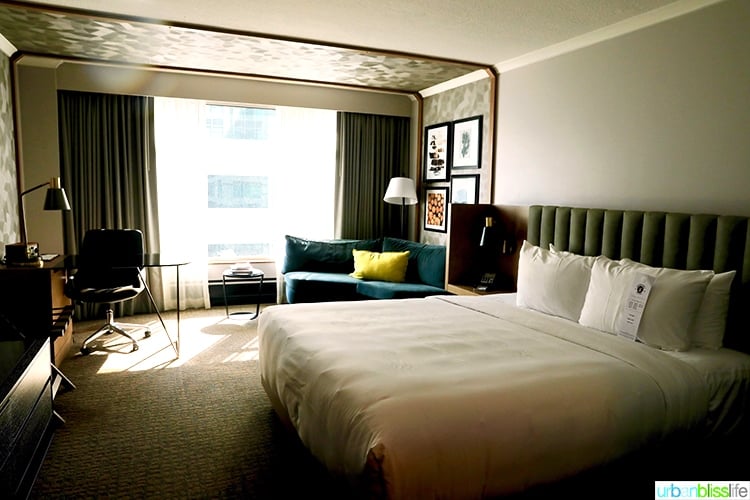 The bed was incredibly comfortable. It was a great place to rest my head after very long days and nights at Feast Portland.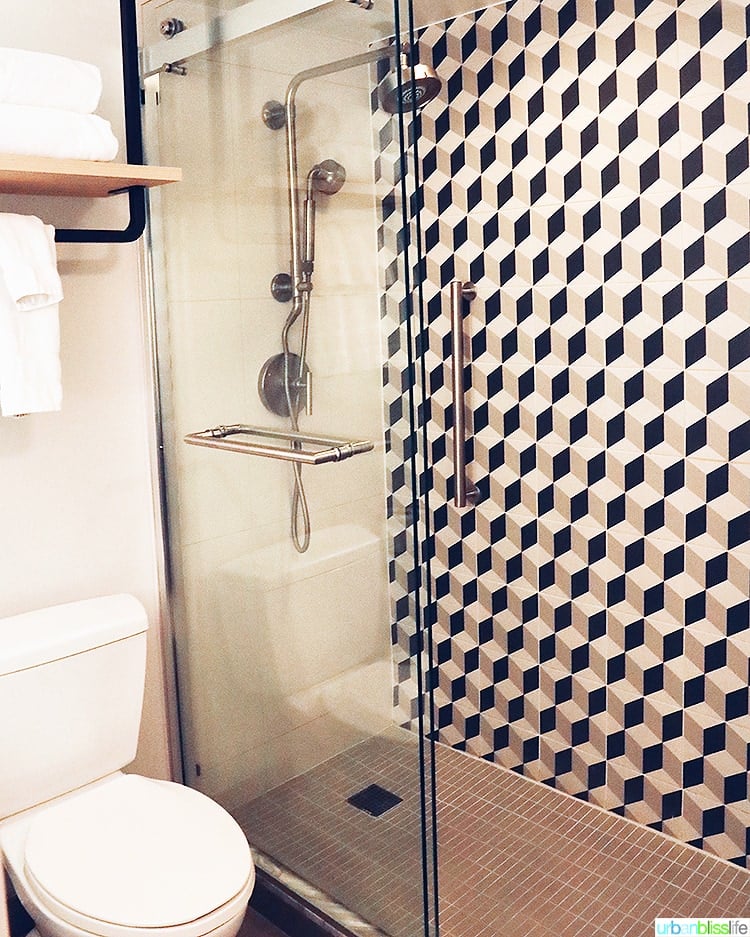 The bathroom was modern and clean, and the shower had a dual showerhead that actually had fantastic water pressure. I love the geometric shower backsplash, too.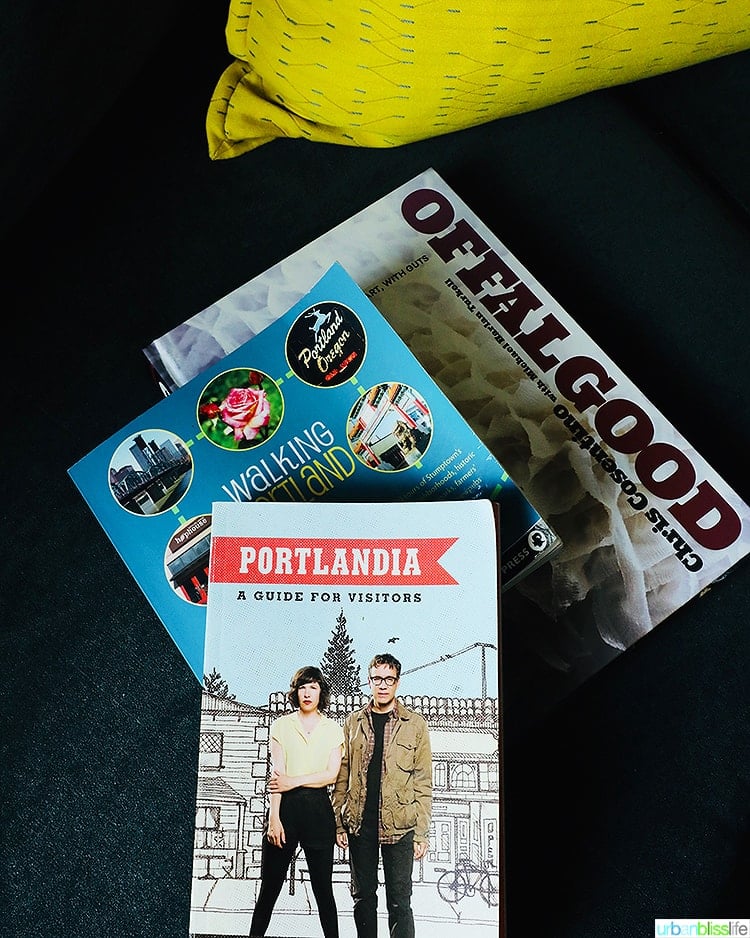 In addition to the Pacific Northwest themed art on the walls, guests are treated to Portland-centric books during your stay.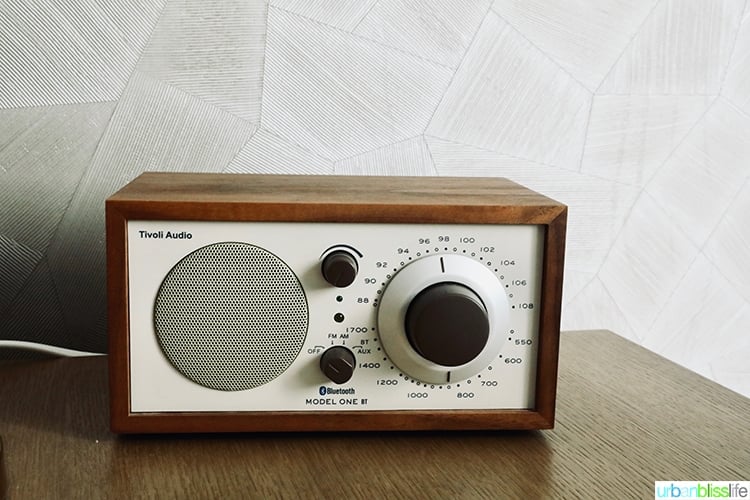 Retro mod design touches include a Tivoli radio. And I enjoyed the thoughtful addition of two spare umbrellas for guest use in the room -
If you're staying at The Duniway Hotel during a work trip, there's plenty of space to work and plenty of USB outlets for your tech needs.
Dining & Room Service
Guests can enjoy a drink and light bites in the bar area of the lobby lounge. Or, you can dine at celebrity chef Chris Cosentino's Jackrabbit restaurant on the first floor of the hotel.
I'm going to share my experience at Jackrabbit restaurant in a future post.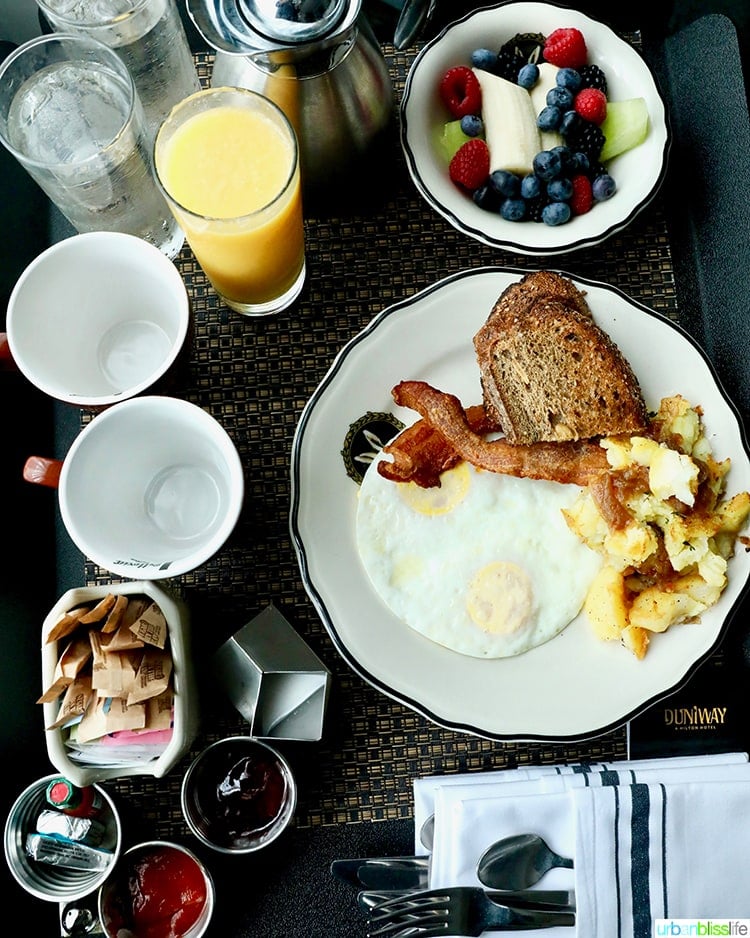 During my recent stay at The Duniway Hotel, I splurged and ordered room service for breakfast. The potatoes were beautifully crunchy on the outside and soft inside. The bacon was deliciously crispy, as I had requested. And I appreciate that the side of fruit contained super fresh blueberries, banana, raspberries, blackberries - so much more than the typical faded melon slices I usually find at hotel breakfasts.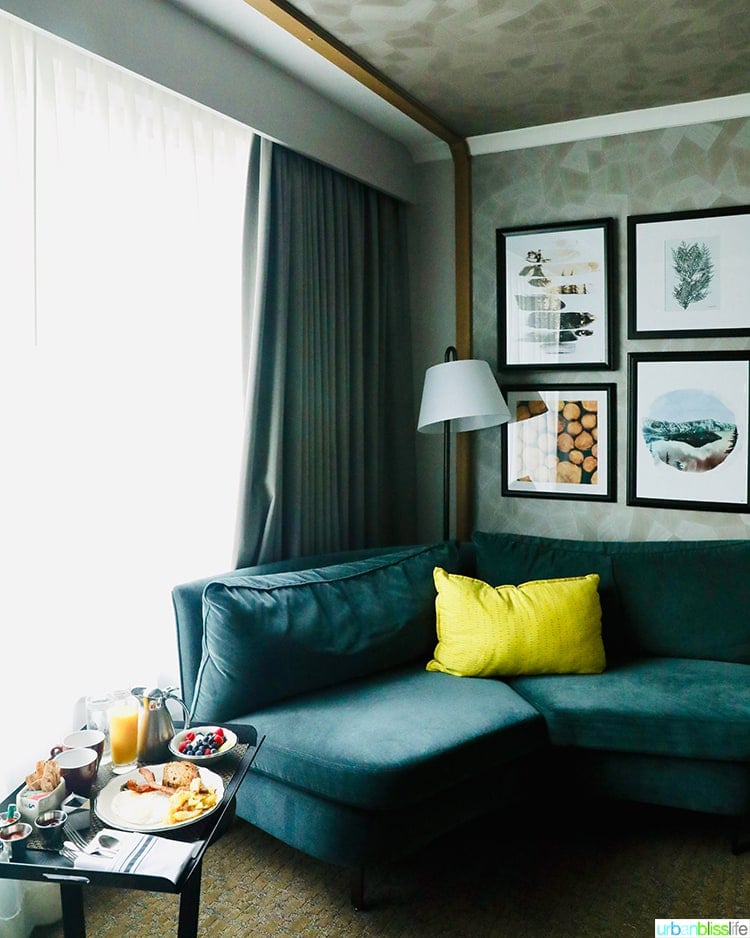 The Duniway Hotel also has a nice fitness room, indoor pool, and an expansive outdoor rooftop terrace, known as Abigail's Hideaway, open only to guests.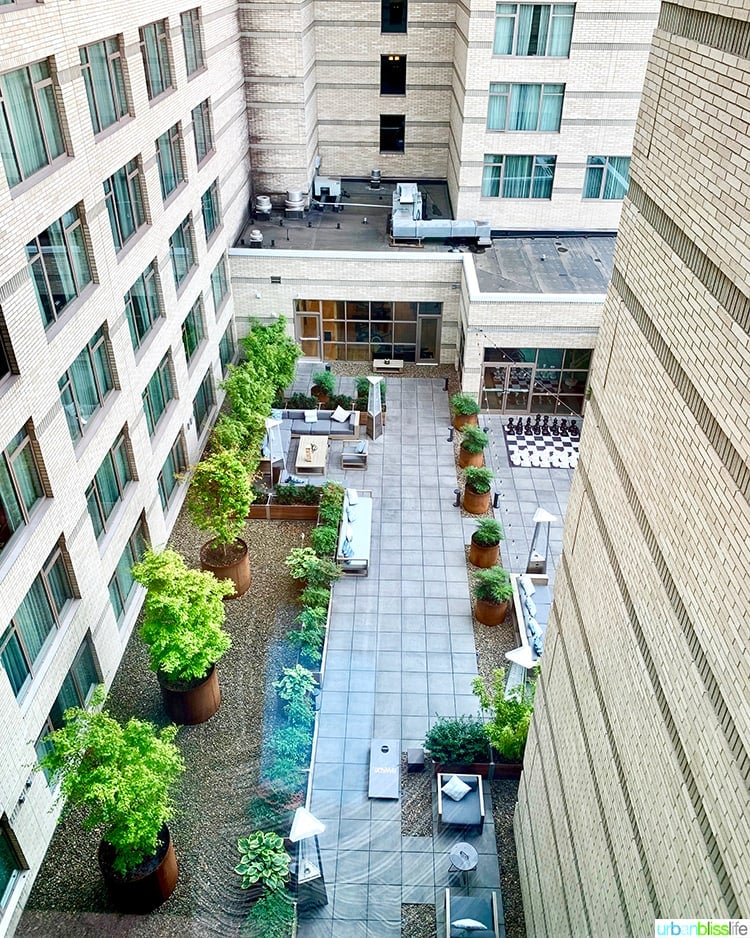 Stay at The Duniway
Here's where The Duniway Hotel gets it 150% right: customer service.
From the moment I stepped out of my Uber to check in, to the moment I stepped into another Uber after checking out, I received nothing less than impeccable customer service from The Duniway staff. The front desk staff, the concierge, the room service staff... all were amazingly gracious, kind, and helpful. I felt pampered my entire time here, and I got the feeling that this is just the way they always are.
The Duniway Hotel was the perfect home base for the last half of my time at Feast Portland. I'd definitely stay here again for a staycation, and I recommend it if you're visiting Portland, Oregon anytime soon.
Abigail Scott Duniway would be proud to have her name on this hotel.
The Duniway Hotel
545 SW Taylor Street
Portland, Oregon 97204
Room rates vary per type of room and per season, but are generally around $159 to $259 in late summer/early fall.
To book a room, visit duniwayhotel.com.
PIN IT: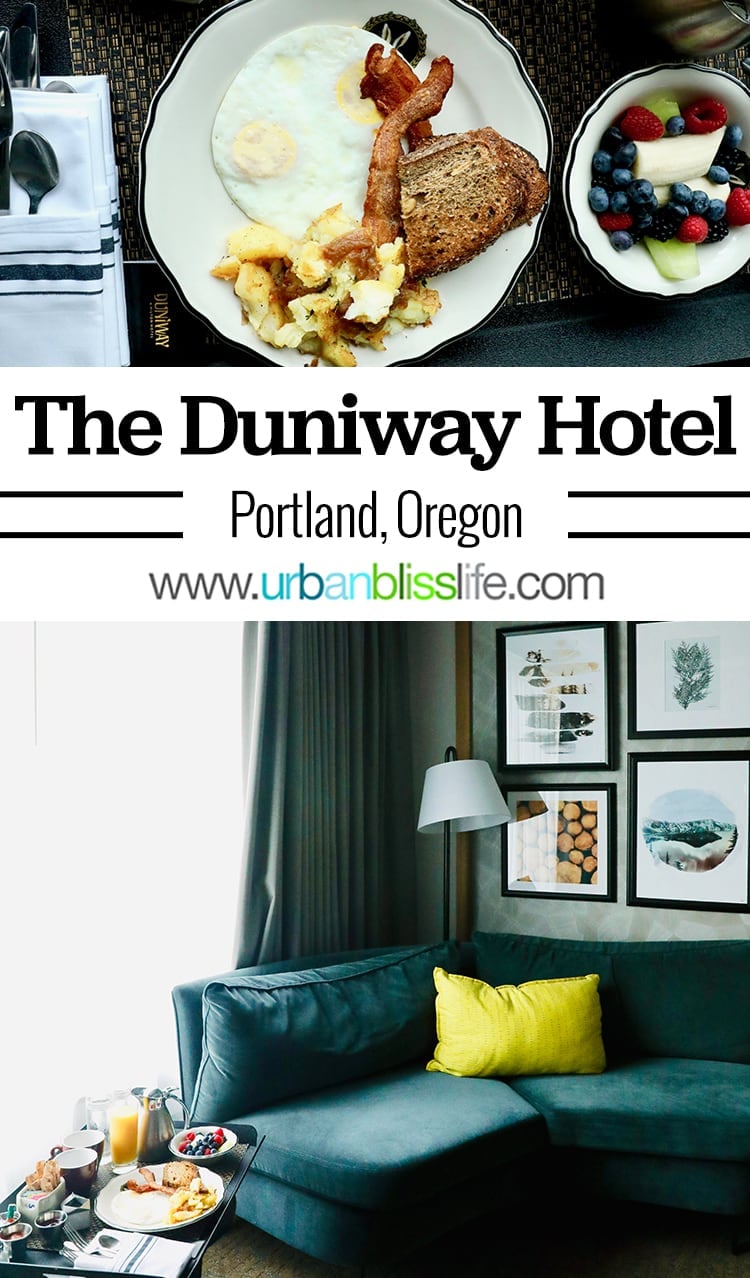 I received a complimentary stay for one night, and paid full price for my second night plus room service. As always, all opinions and photos are my own.