Plan a fun game night IN with good friends! Here's your perfect game night game plan full of party planning and easy food and wine pairing tips!
How often do you get together with a group of friends?
If you follow my Instagram stories, you know how important it is for me to spend time with my girlfriends. Between mom friends, blogger friends, gym friends, college friends, and Bunco friends, I treasure all of my groups of girlfriends and value our time together.
And, recent research actually shows that having a great time with good friends twice a week is good for your health. Cheers to that!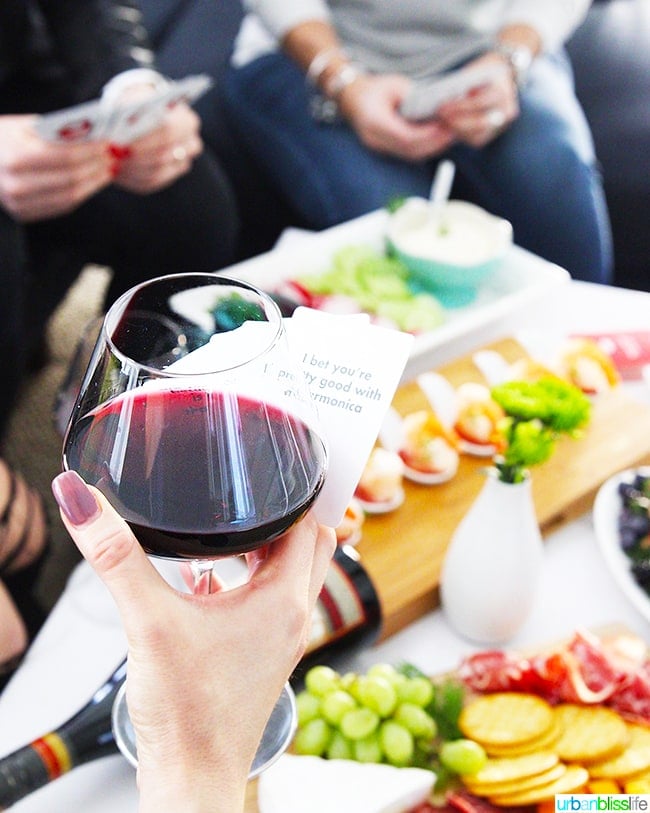 And hosting a fun game night is a great way to get everyone together.
So gather your besties and get ready to host a fun game night. I've gathered lots of easy tips from my years of party hosting and condensed them into this Ultimate Game Night Game Plan!
Jump to:
Main elements for a successful game night
As a good host, here are the five main elements to keep in mind the next time you host game night:
Logistics
Guest list
Food
Wine
Best games
Location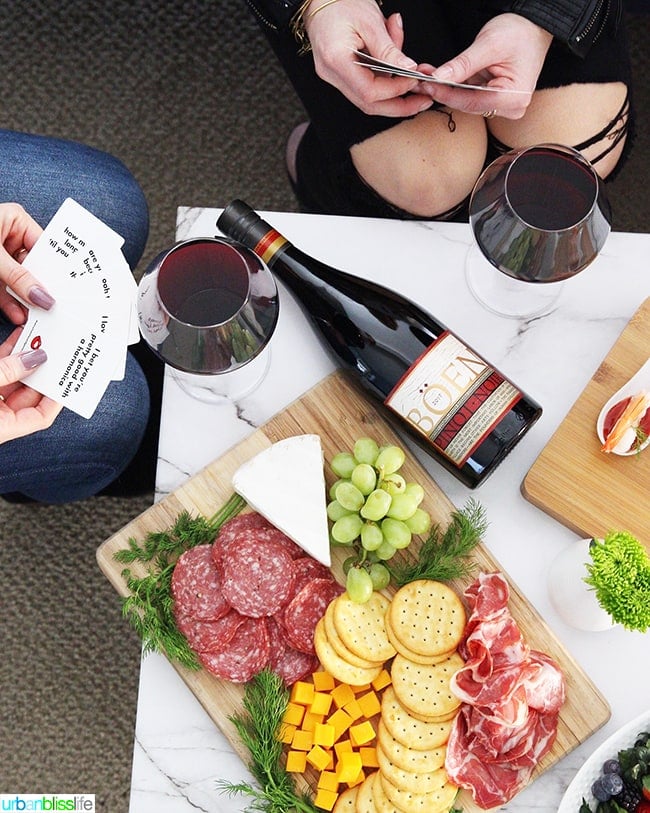 First, plan the basics of your party: location, date, time.
You'll want to hold the game night someplace where there is lots of comfortable seating. If you're having card games, you'll need space enough to set up a coffee table and chairs for each person. If you're hosting outdoor games, you'll need lots of space for the games as well as seating around the perimeter.
As far as timing goes, four hours is generally a good time frame to plan for your next game night. That gives you enough time for people to wander in, chat, get food, settle in, and play a card game or two.
Guest list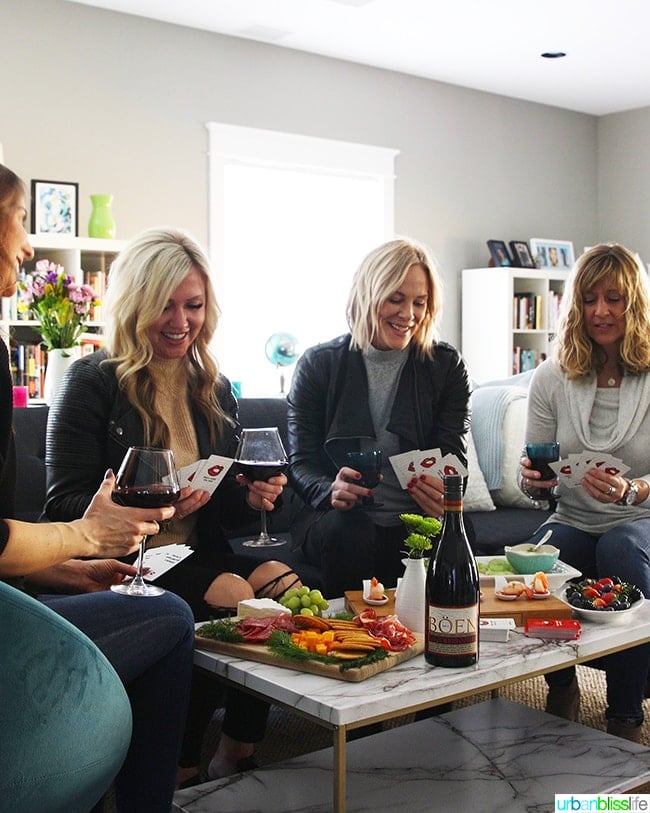 Then, plan your guest list.
Smaller groups allow you to enjoy quality conversations. Yet you want to be sure to have enough people to play the variety of games.
The exact people you invite will also depend on the games you play. Consider which friends would most enjoy playing old board games, team games, murder mystery games, or other types of great game night ideas.
Food game plan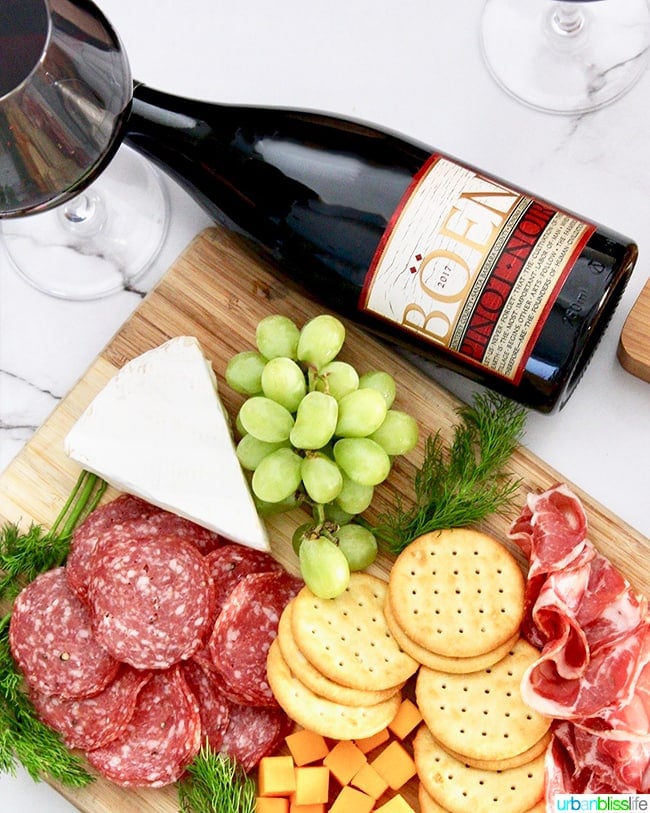 Next, create the ultimate game night menu.
Focus on easy finger foods that are small and simple for guests to nibble on while playing the games.
Stay away from sticky finger foods since nobody wants sticky sauce all over game cards.
I'm a big fan of keeping girls' night menus simple.
Main dish ideas:
Appetizer ideas: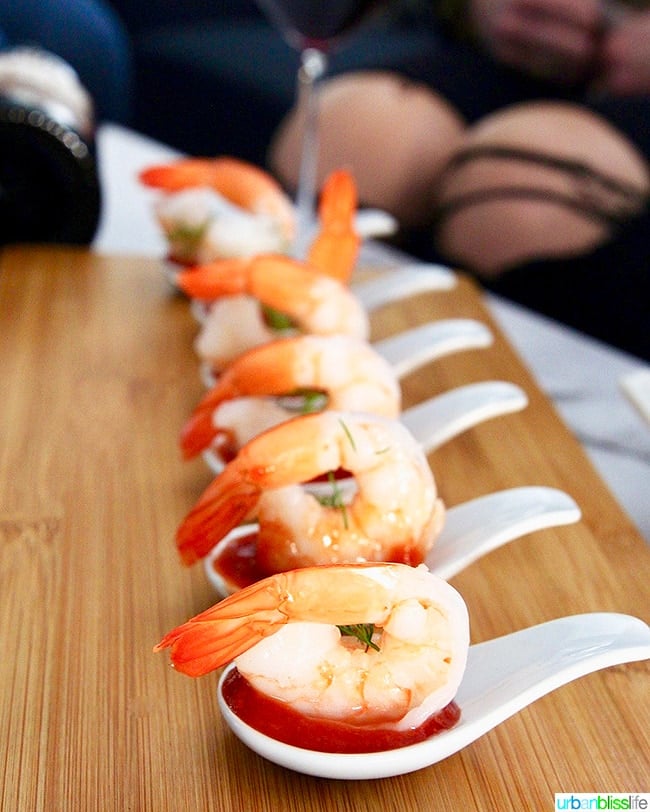 Shrimp Cocktail. I like to serve this in small party cups or spoons with a dollop of cocktail sauce, topped with large shrimp, and dill.
Charcuterie Cones - I always have/bring a charcuterie, cheese, and fruit board to girls' nights. But lately my Go-To charcuterie board is in the form of a cone. Charcuterie Cones are a delicious way to serve a variety of food in hand-held cones, making it easy to eat and play party games at the same time!
Dessert ideas:
Wines to serve for game night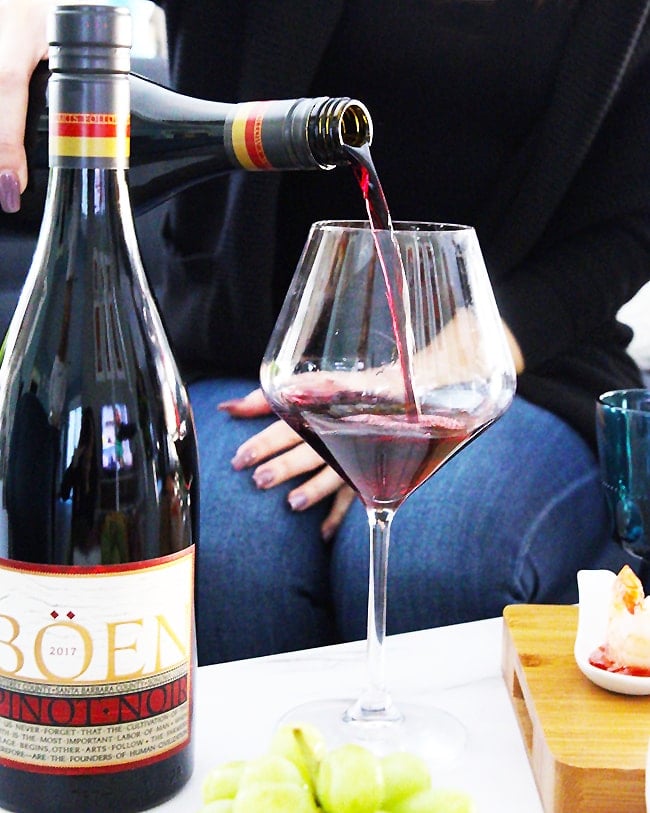 When hosting a game night party, I like to serve a variety of wines. No matter what games you decide to play, this way there's something for everyone.
For red wines, serve a light bodied Pinot Noir and a bold big red such as a Cabernet Sauvignon.
For white wines, serve a crisp Sauvignon Blanc with appetizers. Then serve an off-dry Riesling with dessert.
It's also a good idea to have non-alcoholic beverages available. Have a small selection of sparkling waters, soft drinks, and juices. Or come up with a cute and fun zero proof non-alcoholic mocktail for the evening to pair with your favorite games.
What can I bring?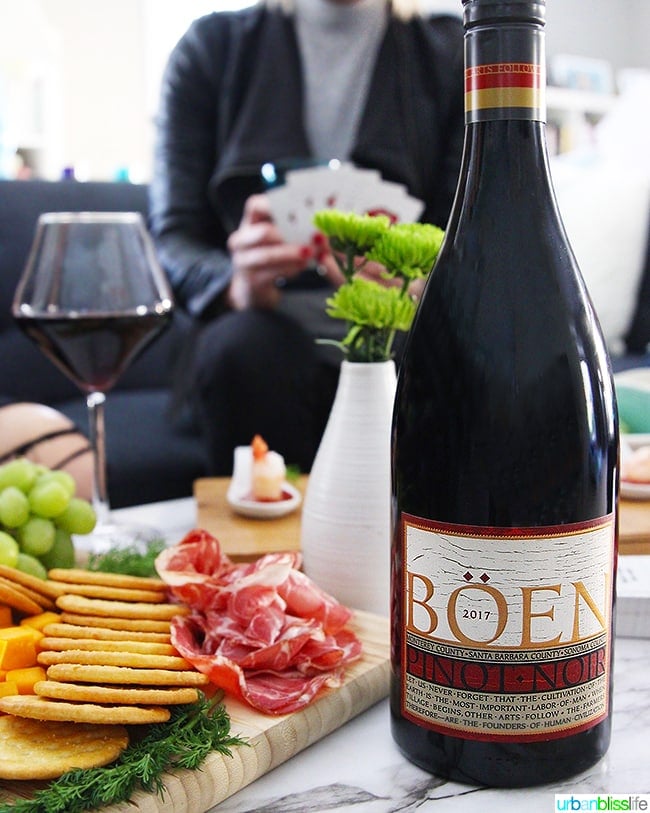 If you're the host of game night, you will undoubtedly have guests who ask what they can bring to your next game night.
A bottle of wine is always a good idea. But so is food to supplement and complement your game night menu. Think chips and guacamole/salsa, pita crisps and hummus, cookies or other finger food desserts.
When they ask, feel free to tell friends what you plan to serve, and what others are already planning to bring as well. This way you'll avoid duplicate dishes.
Hosting game night frequently asked questions
How much food should I plan for game night?
For a group of four to 10 guests, it's a good idea to serve easy food that guests can continue going back to snacking throughout the night. Aim for one main dish, 3-5 appetizers, and 1-2 dessert options.
Game nights are ALL about the fun, and spending time with a good group of friends. So don't sweat the small stuff. Focus on inviting fun friends, buy or make a few yummy dishes, serve a delicious wine, and have fun!
More party planning guides
🍷 Have you tried one or more of the wine & food pairings listed here? If so, leave a comment below and let us know how they paired together!