Hosting a gathering of friends and family this summer? Our perfect summer party guide will help you become the hostess with the mostest with easy entertaining ideas for the best summer party ever!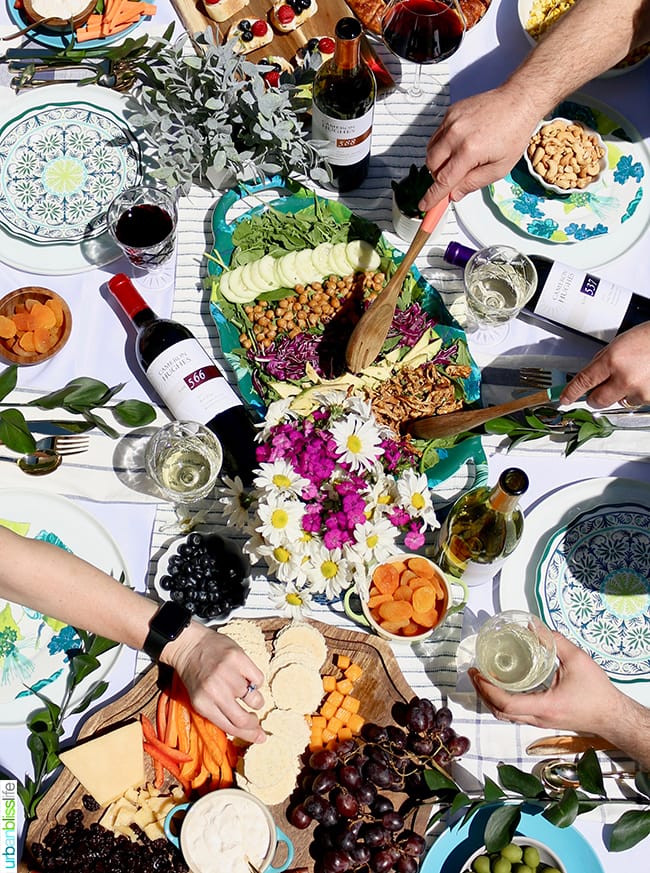 With the sun shining, I'm making citrusy cakes and cookies and prepping for my fave season for entertaining: summer!
Whether it's throwing a huge grand opening gala, celebrating my own children's birthdays (LEGO Friends, My Little Pony Equestria Girls, Skylanders - we covered so many themes!), or putting together wine tasting parties with good friends, I've picked up some great tips along the way that can help you create the perfect summer soiree.
Jump to:
☀️ What's the best time to throw a summer party?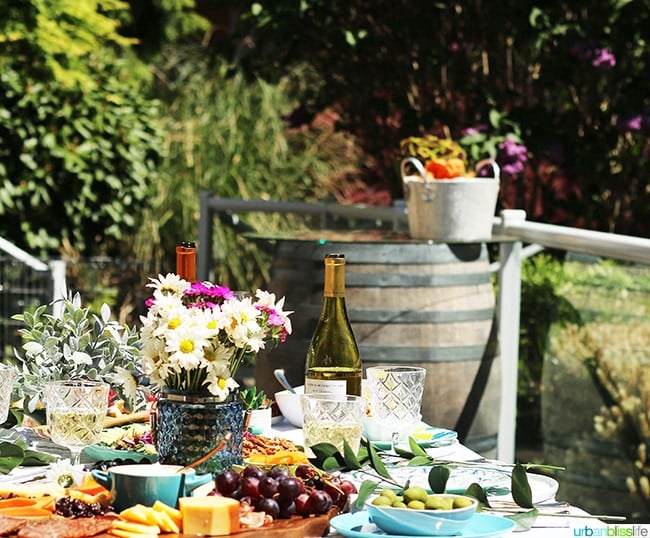 With the sunshine comes heat. You want your guests to feel comfortable, so one of the things to consider is the time of day you are hosting the party. And consider the location in terms of weather.
The best time to throw the perfect summer party is a brunch in the morning, between 9am and 11am. This is before the high noon heat hits.
Or, throw a later dinner party when the sun begins it slow descent and temperatures start to cool down.
Sometimes you need or want to have a soiree in the middle of the day. If that's the case, make sure there are plenty of options for shade -- think large umbrellas over tables and shaded areas by trees.
If it's a baby or wedding shower, or birthday party, I like to offer up inexpensive mini fans that people can use as needed.
Use what you have
If you're putting together a party at home, there is NO need to go out and spend a bunch of money on new decor or tableware.
I'm a big believer in using what you have. Look around your house for items that can work as serving trays, as well as bowls, plates, utensils, tablecloths, napkins, and glasses.
Remember: creating a cohesive look and feel for each gathering doesn't mean everything has to be matchy-matchy. In fact, summer soirees feel more natural when things don't all match exactly!
Summer party decorating tips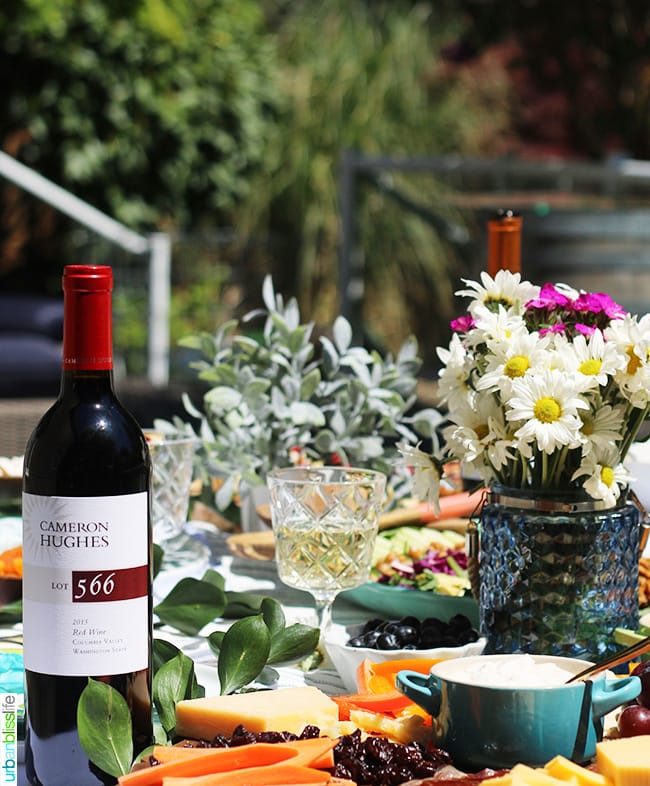 For the perfect summer party, try following these general party planning guidelines:
Choose three main colors. Have the large or more colorful items - flowers, napkins, coasters - fall under one of the three main colors.
Decide on a general theme. Maybe it's modern, country, romantic, etc.
Mix and match textures. Include a few shiny items, a few matte, some glass, ceramics, wood, etc. For the recent summer soiree I threw photographed in this post, you can see the textures in the glass items which are a nice contrasting compliment to the wood boards & bowls and the patterned plates on top of solid colored chargers.
Use what you find in nature. Beautiful pinecones, branches, and other greenery can add a special touch to your summer party table. Just be sure to shake off any bugs that may be hiding in the greenery before setting them on the table.
🌻 Summer flowers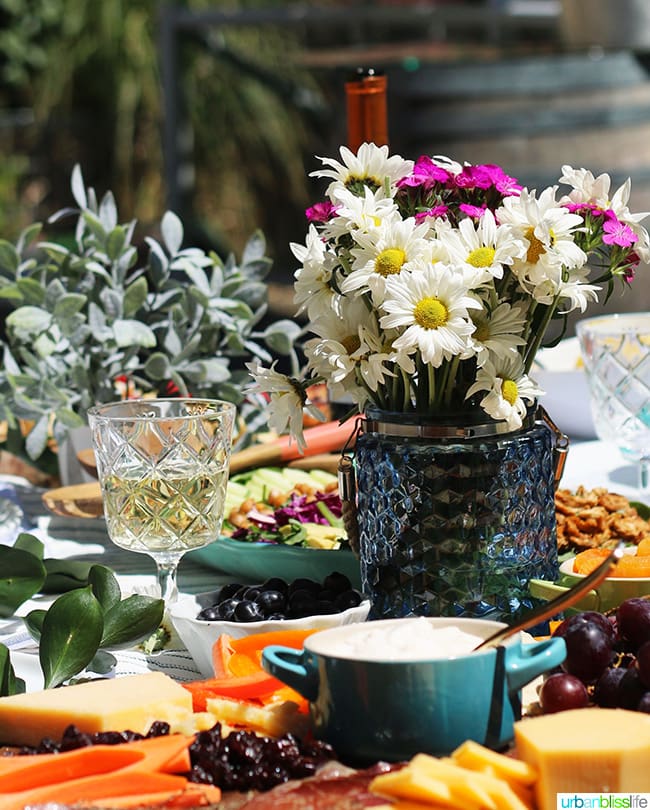 You don't have to go out and spend a fortune on flowers. With summer in full bloom, look around your garden and collect some cut flowers for your table decorations.
If you don't have any in your garden or you don't have a garden, go all in on a big bouquet of fresh flowers. Choose colors that compliment your party theme.
Farmer's markets and your local grocery store are great sources for beautiful summer blooms.
Flower tip: Be sure to cut off about an inch off the ends before placing them in water to keep them fresh longer.
Serving ideas for the perfect summer party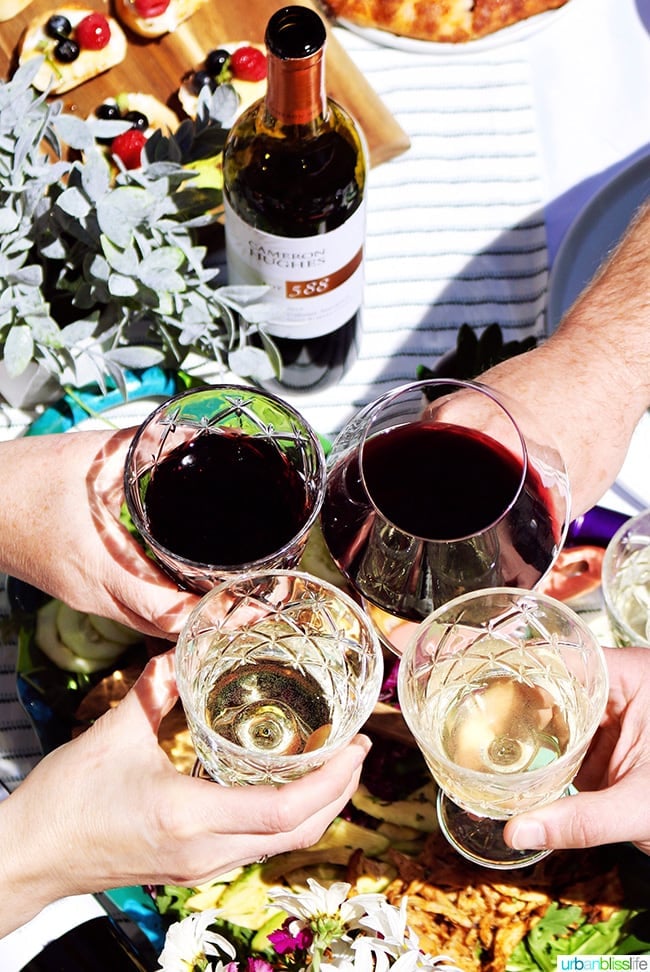 Keep the food simple but delicious.
For a gathering of 6-10 people, I like to serve:
2-3 different appetizers
a large charcuterie & cheese board
one or two main entrees
at least two desserts.
Why two desserts? Because everybody loves and expects dessert.
True story: I was recently at a food & wine event where there was NO dessert. Do you know what we all talked about afterward? How there was NO dessert! Always serve dessert at events, even if it's just a single cookie or after-dinner chocolate. Always!
Summer recipes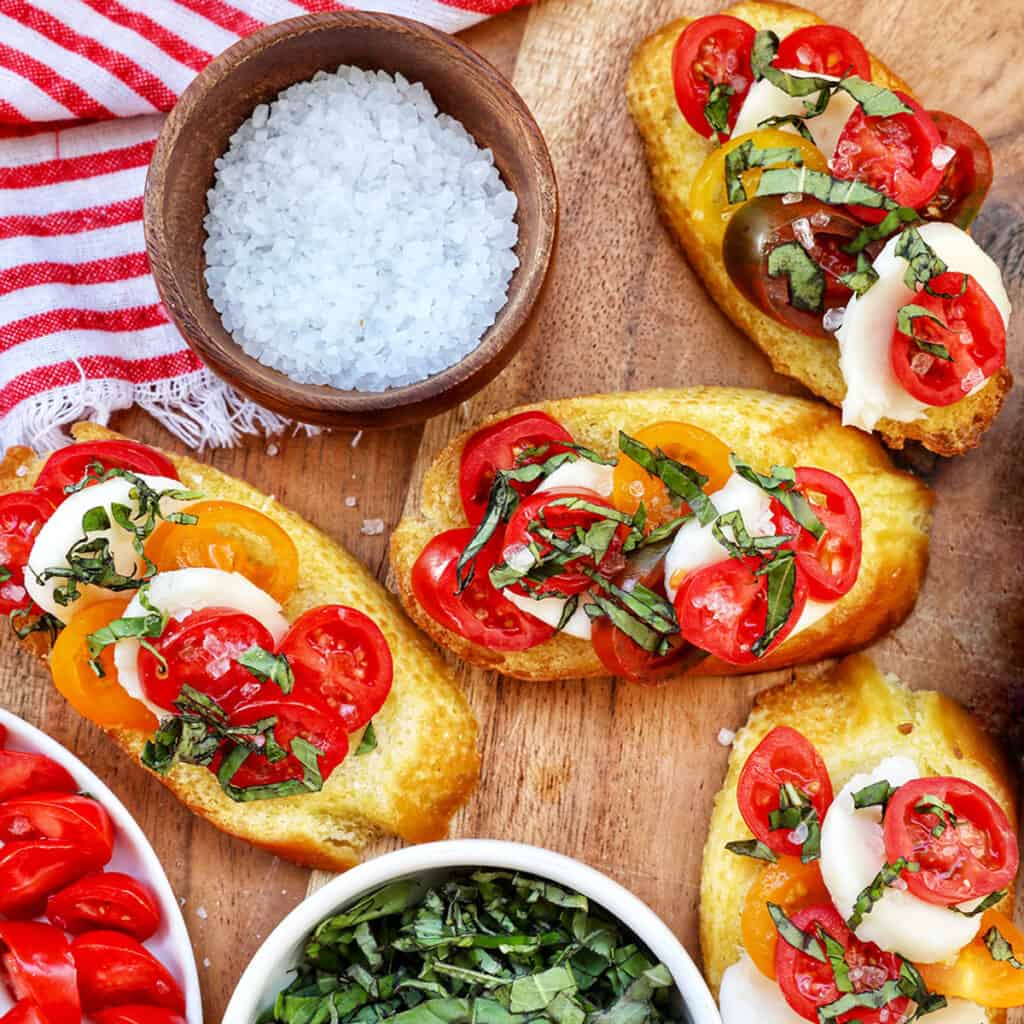 Some great summer recipes to serve at your perfect summer party:
Wine for summer parties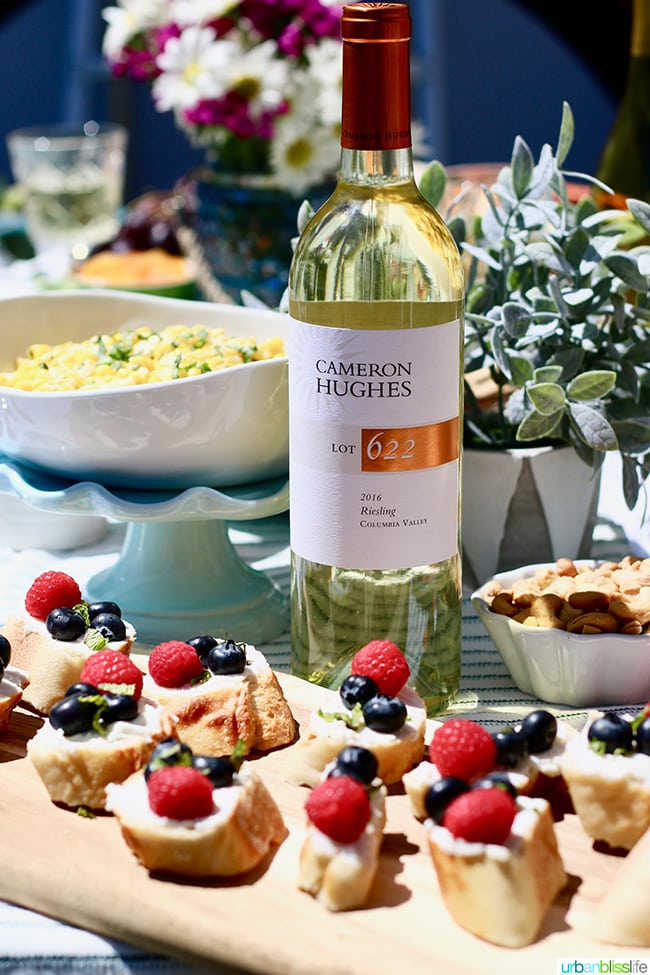 I love to serve a different wine with each course.
Kick it off with bubbly or a bright summery white wine. A citrusy white wine with lively acidity will perfectly with fresh summer berries. So it's a great wine to kick off the perfect summer soiree.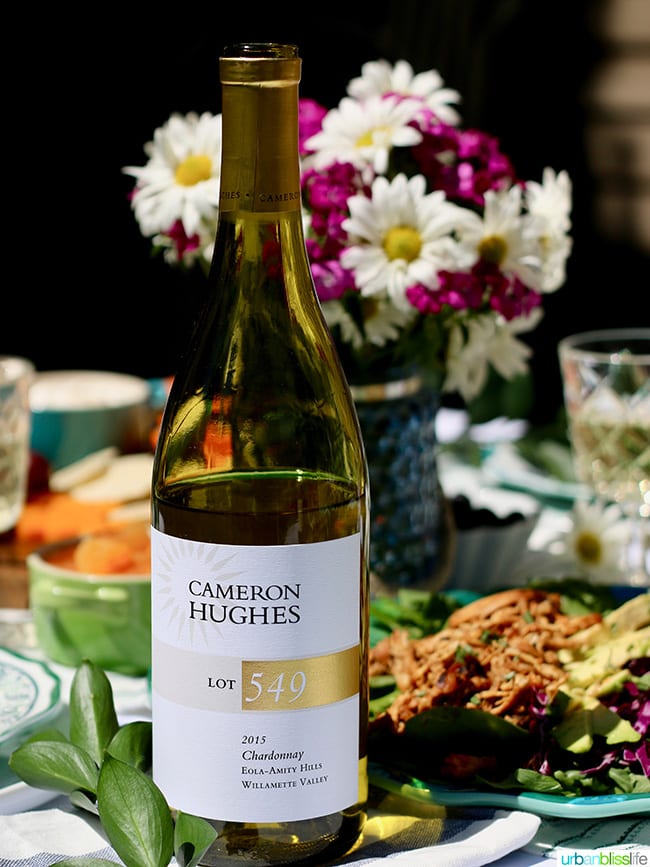 Next, move onto a medium-bodied white wine, like a Chardonnay.
Most people I know say they either love or hate Chardonnay. I've learned that there is definitely a Chardonnay for everyone.
I prefer the stainless steel, crisp Chardonnays. Unoaked Chardonnay wines often have lovely lemon and pineapple notes and smooth, luscious finish. This makes them great to pair with most summer salads.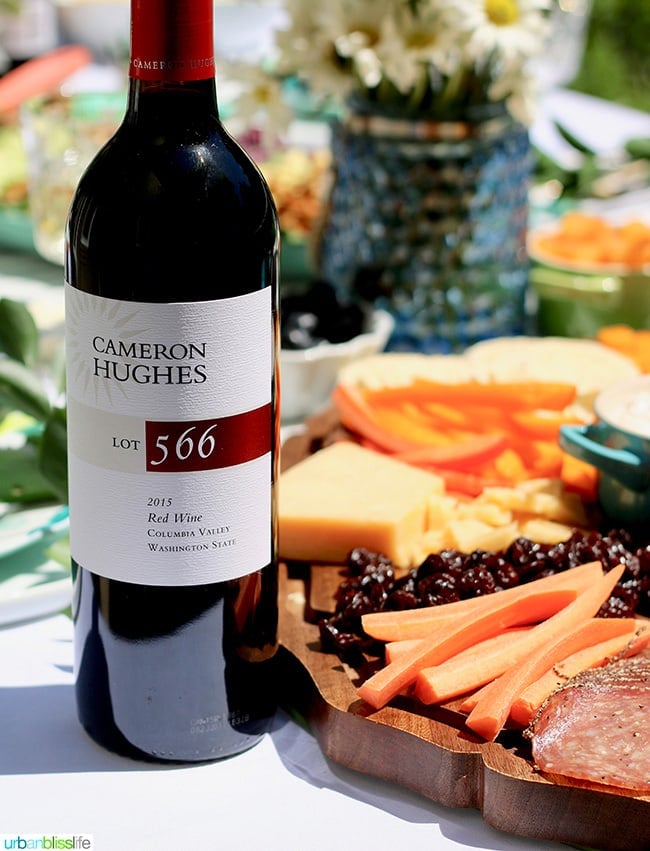 For charcuterie and cheese boards, pair them with a lush, bold red that has a velvety finish.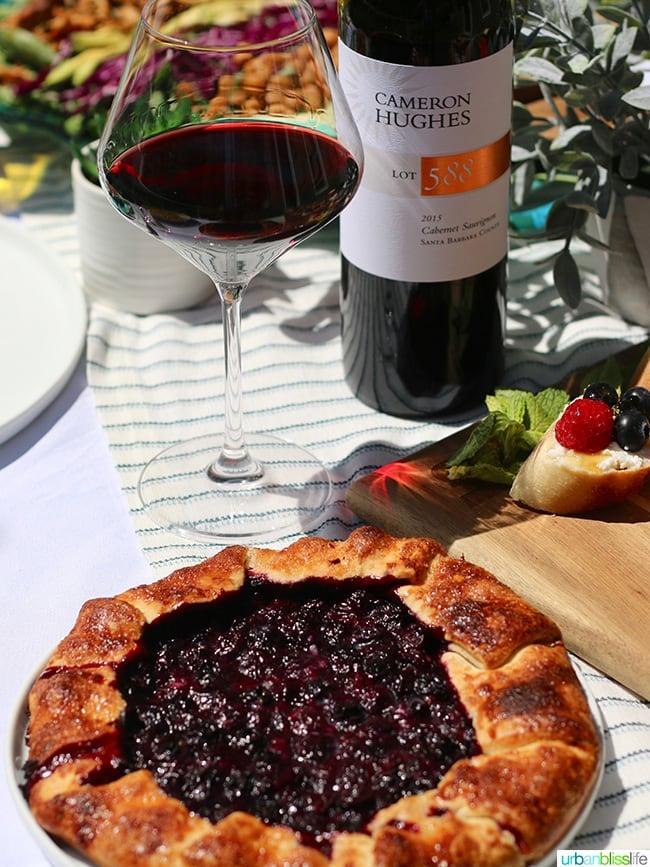 Finally, you can serve either white or red wine with dessert, depending on what you serve.
The Blueberry Gallette pictured above pairs well with a velvety Cabernet Sauvignon or a Syrah.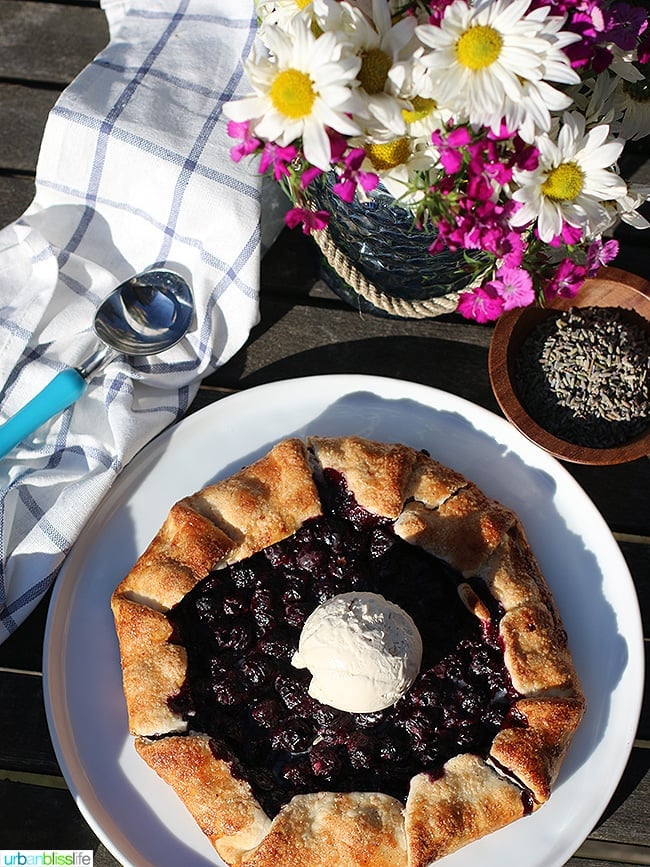 Cheers to the perfect summer party!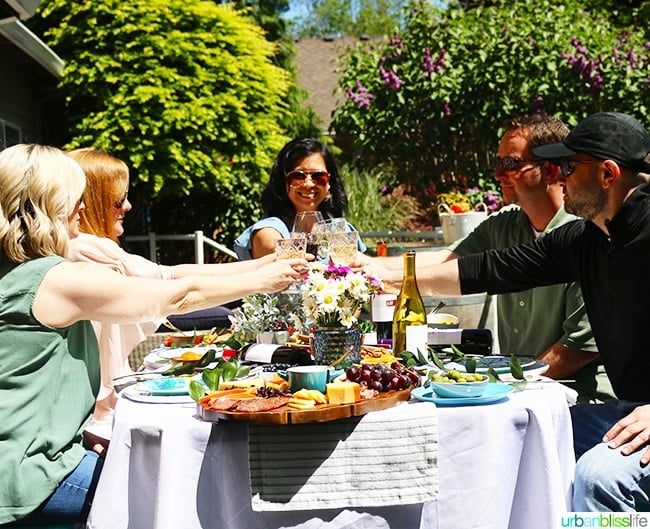 I hope you enjoyed these tips for your next perfect summer soiree!
Remember: it's all about the people you are with, and the laughs and special moments you share together. The details in planning just help make those moments all the more enjoyable once you are in them.
More summer recipes
Did you make any of these recipes? Don't forget to leave a 5-Star 🌟🌟🌟🌟🌟 rating and comment below letting us know which one you made and how it turned out. Thank you!
This post was first published on May 16, 2018. It was updated and republished on July 30, 2023.