Thank you Cameron Hughes for sponsoring this Holiday Wine Pairing Party post. Capture the celebratory spirit of the holidays, and toast to the season with Cameron Hughes wine!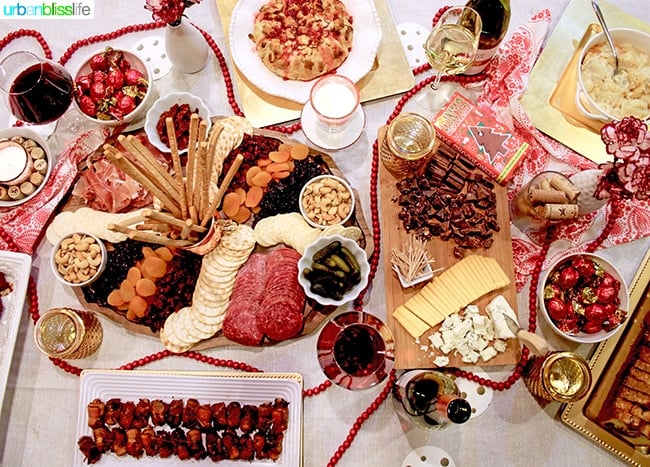 Before the madness of Thanksgiving week descended upon us, I invited some mom friends from my Bunco group over for a non-Bunco Friendsgiving party at my place.
Good food, great wine, amazing friends - it's the ultimate bliss trifecta! The perfect way to end a busy week and ease into the weekend. The holidays can be so hectic that I love to gather friends together and treat everyone to a fun, festive holiday wine pairing party.
Here are some tips to help you throw the best holiday wine pairing party this season!
How to plan the ultimate holiday wine pairing party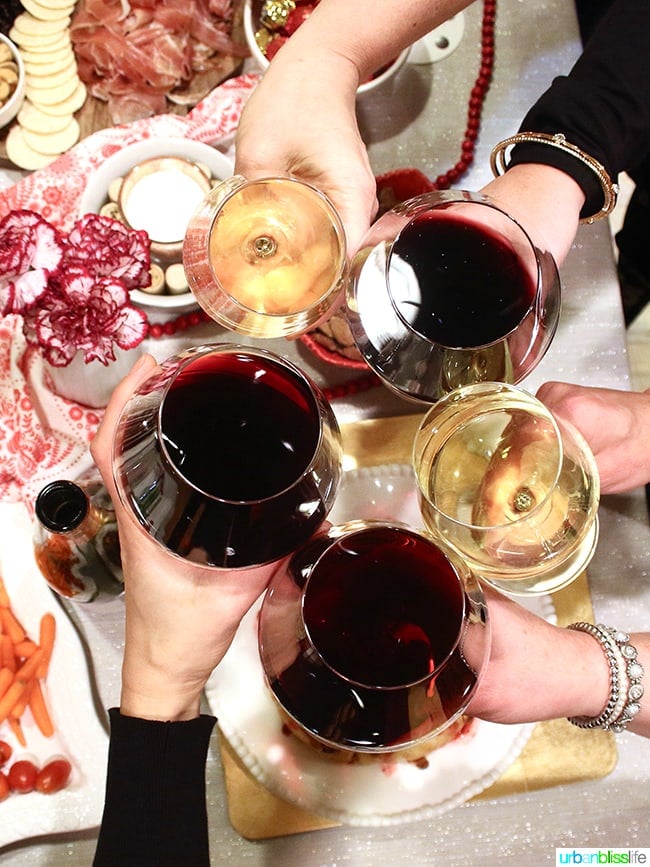 After you've selected a date and time that will likely work for most of your friends, it's time to start planning the menu!
Some things to keep in mind when planning the ultimate holiday wine pairing party menu:
take any dietary restrictions your guests may have into consideration & make adjustments to recipes as needed
try to use ingredients that are in season for the best tasting dishes
select food that is easy to serve and to eat while mingling and holding a wine glass
make sure you have a wide variety of sweet and savory food to keep tastebuds interested and happy!
The wine tasting trifecta
I like to start and end each party on a sweet note. Greeting guests with a glass of bubbly when they arrive helps put everyone at ease.
From there, it's on to the main wines and pairings!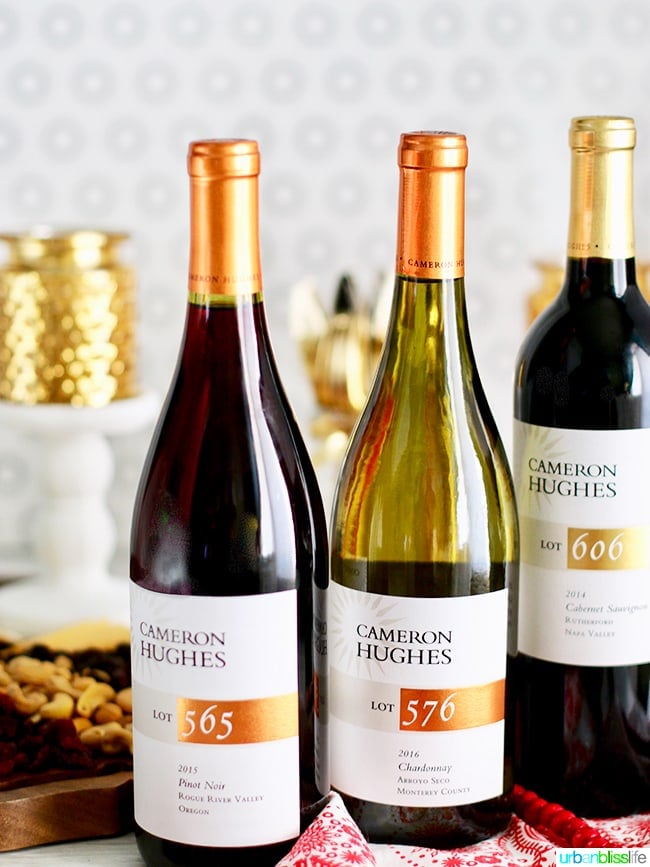 While there are a multitude of different types of wines that you could serve at a holiday wine pairing party, here are three basic types of wines that will pair well with most holiday meals:
one light- to medium-bodied white wine
one light- to medium-bodied red wine
one full-bodied red wine
These three will give you and your guests a nice variety to enjoy throughout the evening.
If you are a regular reader of this blog, you know that I am of the philosophy that you do NOT have to spend a lot of money to enjoy high quality, delicious wines.
At my Friendsgiving party, I served Cameron Hughes Wine - a wine label that shares this philosophy. I recently discovered them and now am a big fan, as are my friends who tried their wines at the party! Even my picky husband gave approving nods of their wines. ;)
All of the Cameron Hughes Wines are $30 or less - but they TASTE like they are in the $50-100 range. Truly!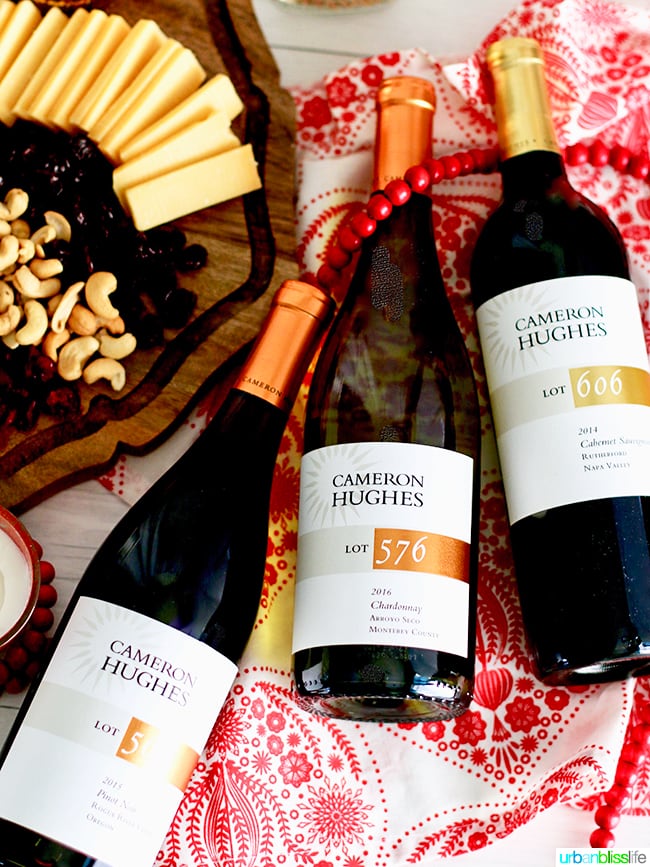 This California-based company buys the best possible wine for the best possible price.
White wine pairings

The white wine I served was a 2016 Arroyo Seco Chardonnay ($14) from Monterey County, California. This is Cameron Hughes Wine's all-time best-selling white wine, and I can see why.
This is a creamy, not-too-oaky Chardonnay, with light citrus and pear/apple flavors. This kind of white wine is perfect for fall and winter wine parties.
Chardonnay pairs well with:
Light-Bodied and Medium-Boded red wine pairings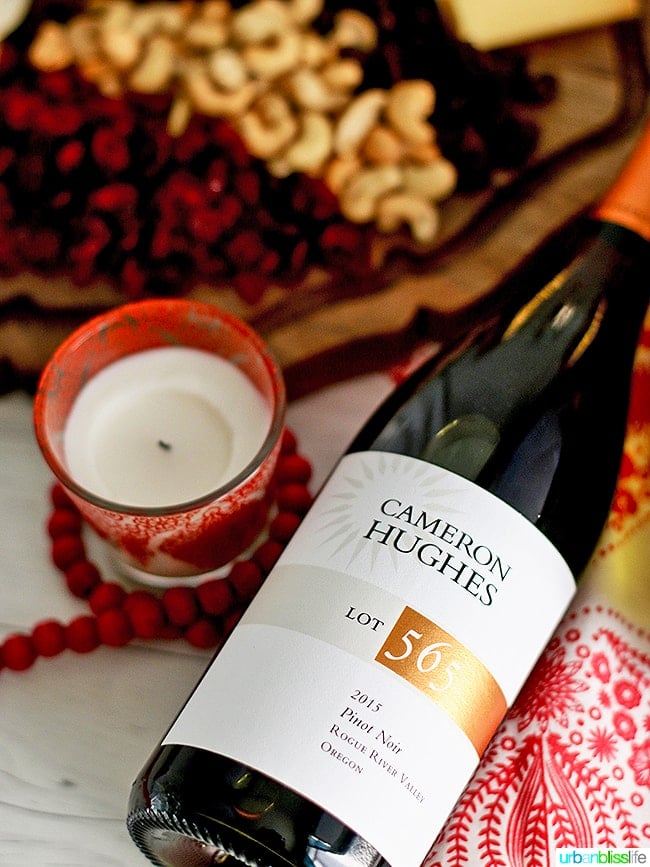 The next wine I served was a 2015 Rogue River Valley Pinot Noir ($15) from my home state of Oregon. I am unabashedly a huge fan of Oregon Pinot Noir, and was not let down by this Cameron Hughes bottle. Full of plum, dark cherry, and a little black pepper - I love this wine. It is a nice medium-bodied Pinot Noir with beautiful structure and a silky smooth finish.
This type of Pinot Noir pairs well with:
A well-rounded charcuterie board. Fill it with dried cranberries, cherries, apricots, olives, cashews, almonds, three different kinds of meat (salami, prosciutto, patê), and three types of crackers (I like to serve water crackers, rice crackers, and tall breadstick crackers for visual effect).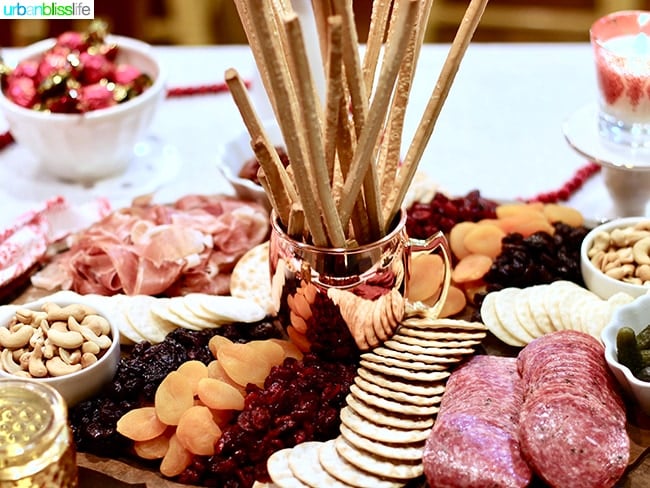 Medium-bodied Pinot Noirs also pair well with:
Round out the night with a full-bodied red wine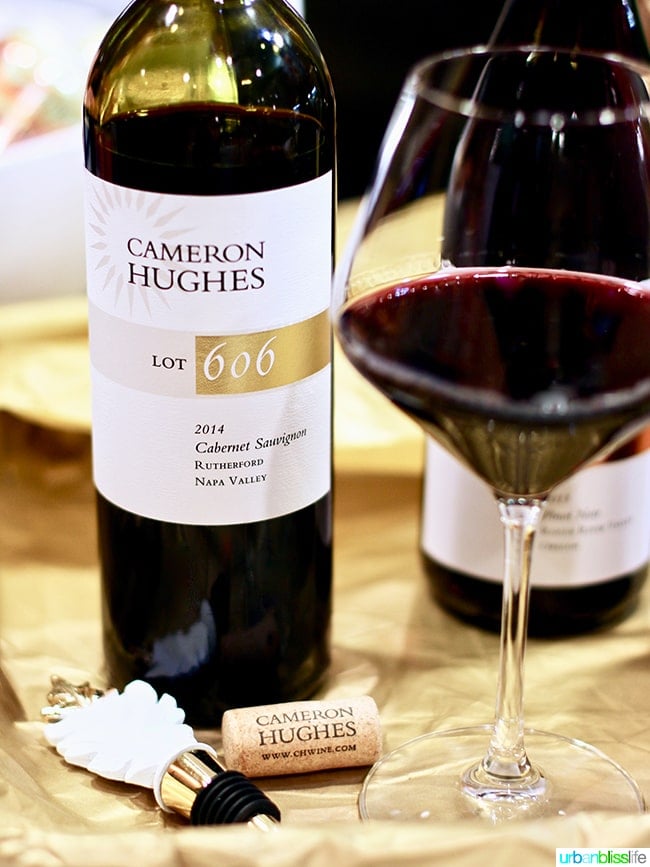 Finally, serve a full-bodied red to round out the evening. I served the 2014 Rutherford Cabernet Sauvignon ($29) from Cameron Hughes Wine.
This is a show-stopping, elegant wine. Smooth from start to finish, with flavors of dark chocolate, cassis, blackberry. This is a great wine to enjoy with desserts or heartier party dishes.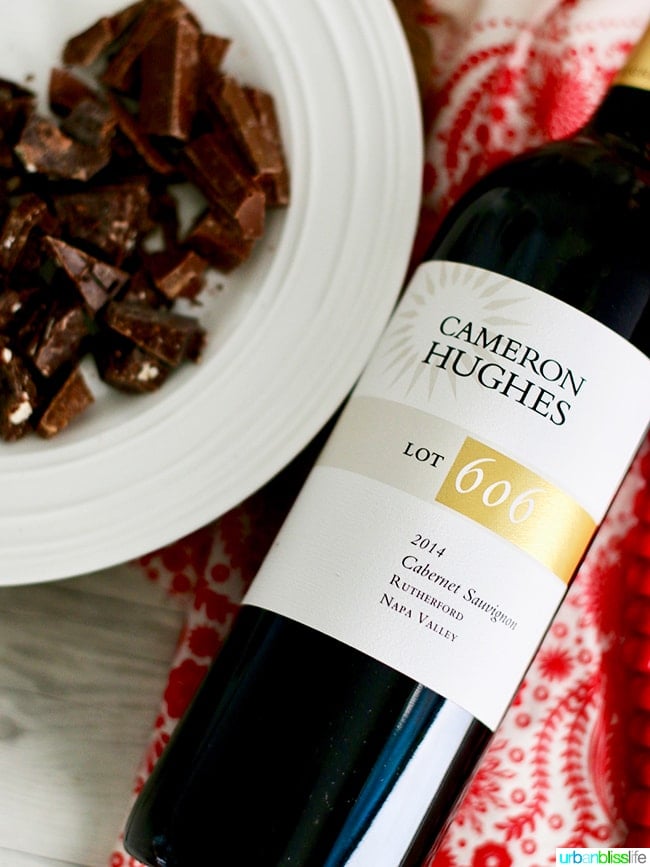 Cabernet Sauvignon pairs well with: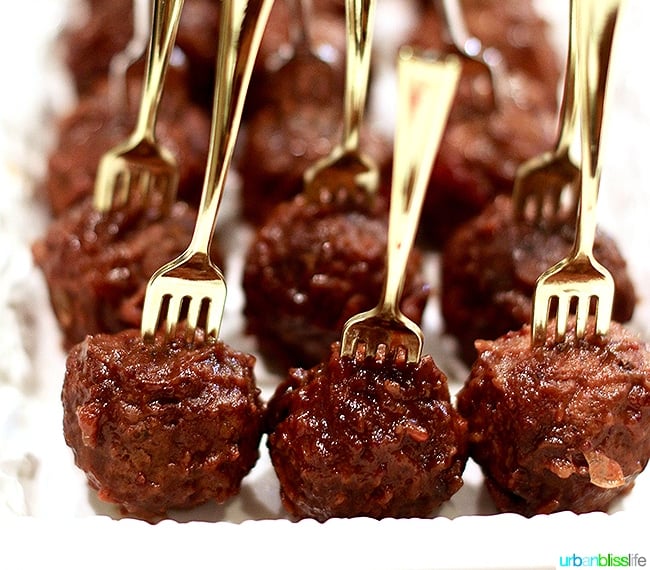 Final holiday wine pairing party tips
These are just some ideas to help you begin planning the ultimate holiday wine pairing party. Start with these three basic types of wines, choose 2-3 hors d'oeuvres to pair with each, and go from there!
More ideas:
Add in a light sweet white wine to go with lighter appetizers in the beginning (I'm not a fan of this style of wine personally, so I don't typically serve it).
End with a Port or Sherry to enjoy with dessert.
Throw in a "surprise" wine in the middle and have guests try to guess what type of wine it is and share what food they would pair it with and why.
Most of all: relax and enjoy the evening with your friends. Laughing and ending the night with big hugs and smiles is the final true sign that you've pulled off the Ultimate Holiday Wine Pairing Party!
What are your favorite hors d'oeuvres to serve at holiday parties?
PIN IT: