This football season, it's easy to put together the ultimate tailgating party!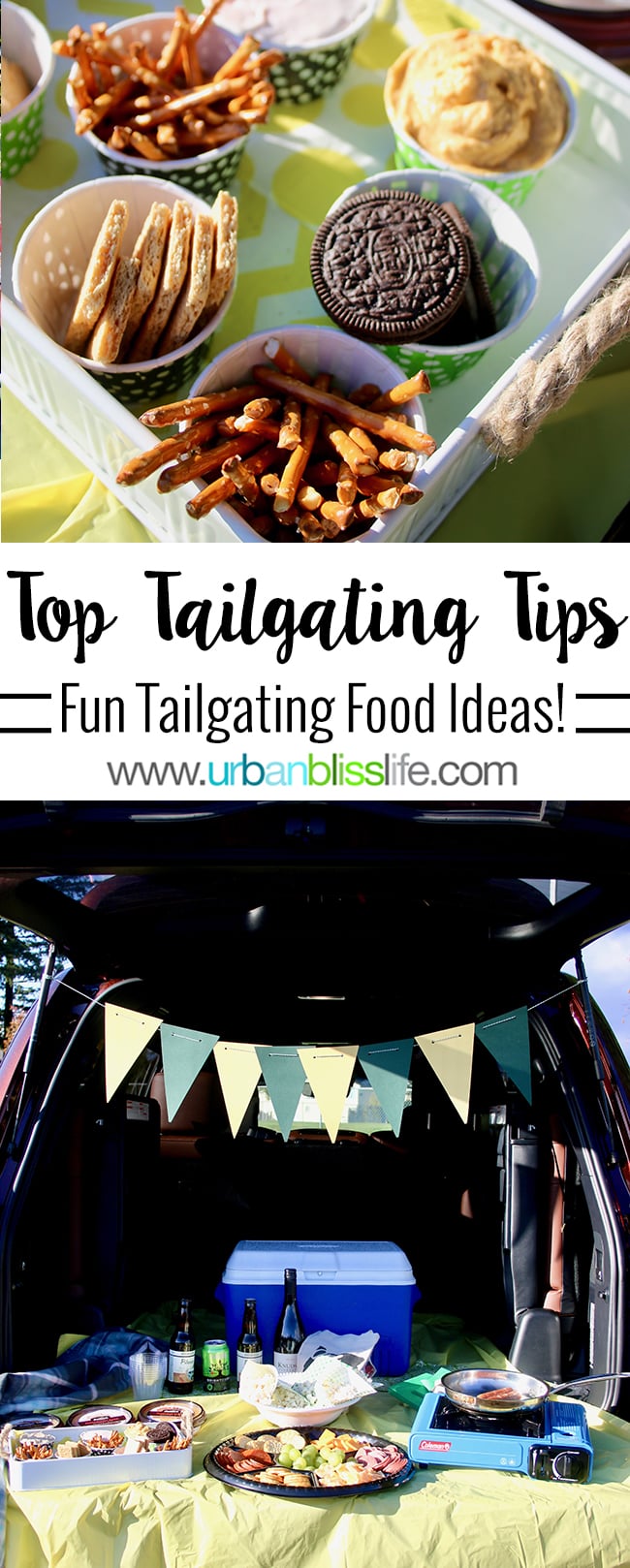 Do you love football season?
I love football season because it's the season that keeps on giving...Each week there are multiple opportunities to gather friends & family for a food fest!
Yes, even when it comes to sports, my mind goes straight to food and drink.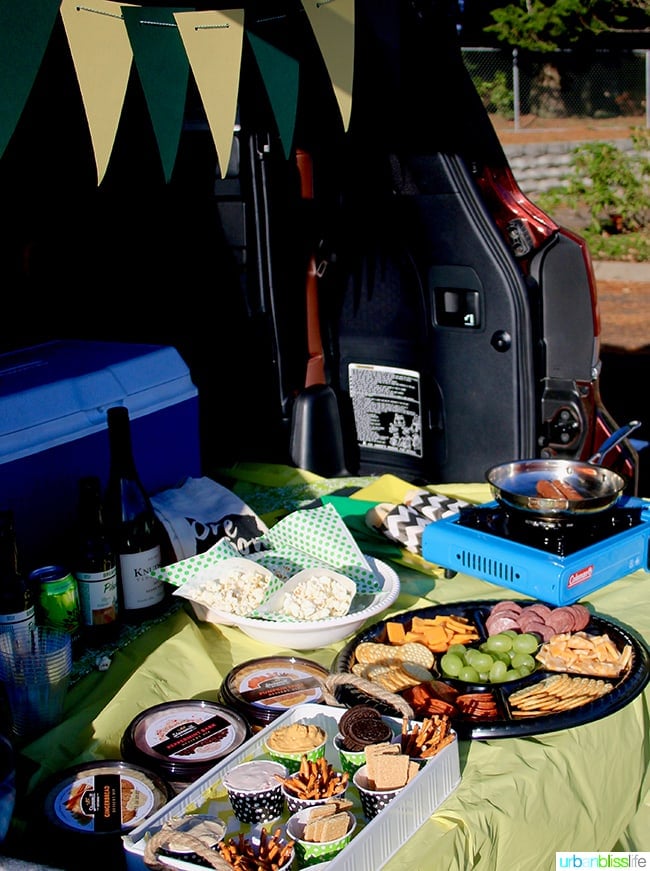 Recently, I partnered with Toyota to head up to Seattle for the University of Oregon vs. University of Washington game. Toyota hooked us up with a super sweet Toyota Landcruiser, and we threw together a last minute super fun ultimate tailgating party.
The best part about tailgating: you don't need a ton of time or money to make it amazing! Here's a look at our trip.
Road trip in the Toyota Landcruiser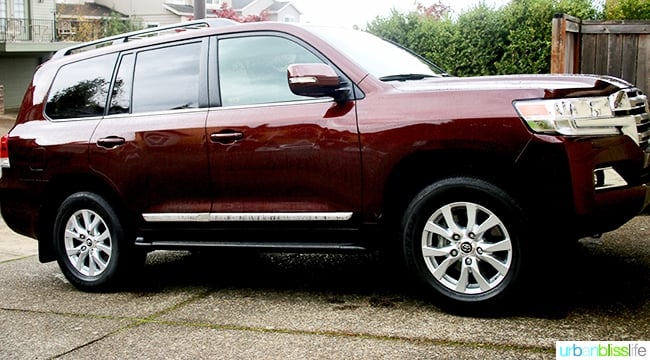 The 2017 Toyota Landcruiser is a beast of a vehicle - just a little larger than my GMC Acadia - making it an awesome choice for a road trip and the ultimate tailgating party.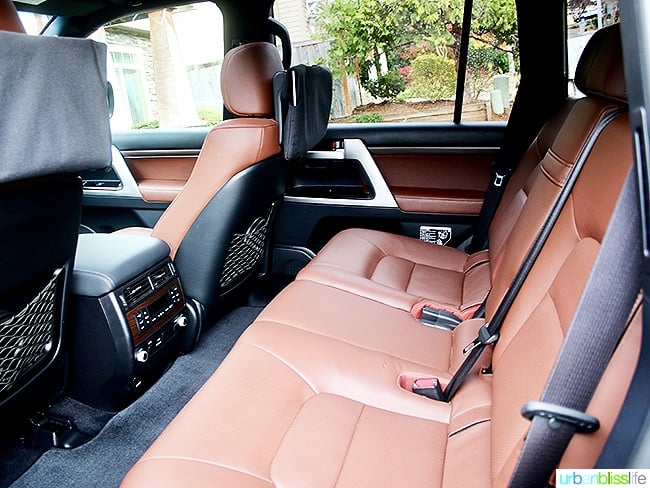 With a third row and plenty of legroom in the comfortable second row, families have a lot of seating options. The seats stow-and-go, making storage options almost endless as well.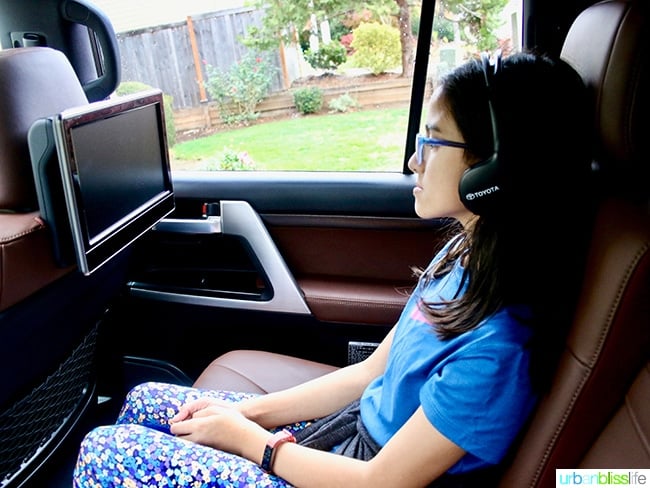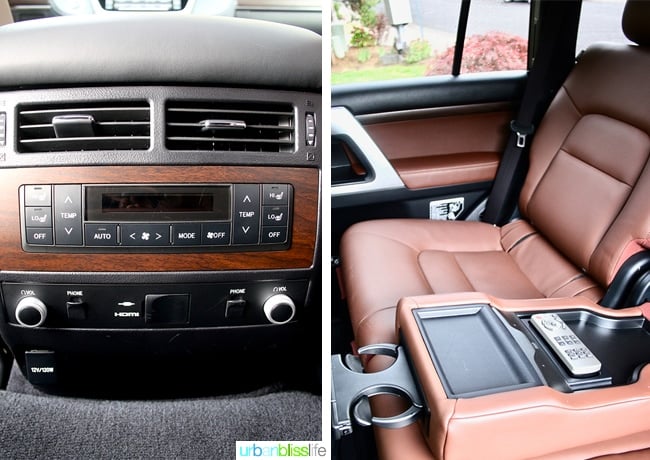 With a tween and a teenager, comfort is key when it comes to a second row for road trips. My kids had their own entertainment systems in each seat, along with lots of space in-between them for road trip snacks.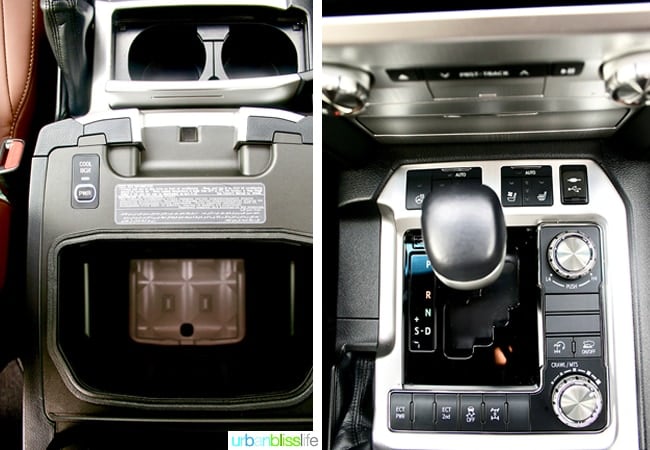 One feature that makes the 2017 Toyota Landcruiser an awesome choice for tailgating and road trips: the extra large center storage space in the front row that turns into a COOL BOX with the press of a button!
It keeps your road trip and tailgating bevvies nice and cold - how amazing is that?! In all of my years test driving cars and SUVS, I have never seen that before. Nice touch, Toyota!
After settling into our comfy new ride, we were off to Seattle!
Portland to Seattle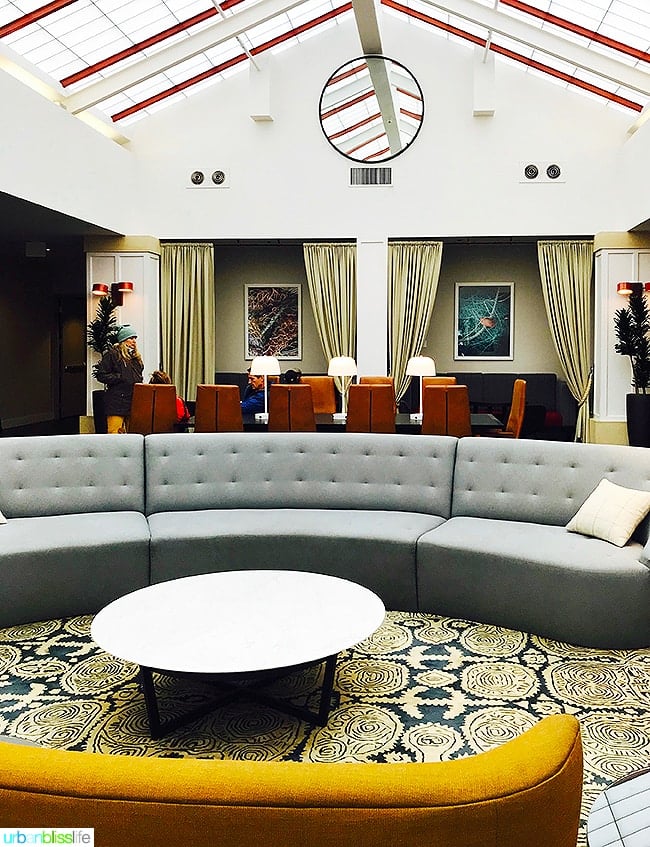 The drive from Portland to Seattle took us about three and a half hours, mainly because we stopped for lunch.
We stayed at the Courtyard Marriott in Downtown Seattle, which I always enjoy staying in. They redecorated all of their hotels a few years ago and I love the more modern aesthetic in each hotel. Plus: the bistro serves delicious food and local beverages.
The ultimate tailgating party
Tailgating at college games is NO JOKE, people. Alumni take these pre-game festivities very seriously. Huge tents with their team logos, everything and everyone in team colors.
Coming from a small liberal arts college (shout out, Emerson College in Boston, MA!), tailgating at a large university football game is like a whole different universe.
Here are some tips for you to put together your ultimate tailgating party.
1. Pick a vehicle that has a drop-down back hatch, like the 2017 Toyota Landcruiser. Makes tailgating SO much easier!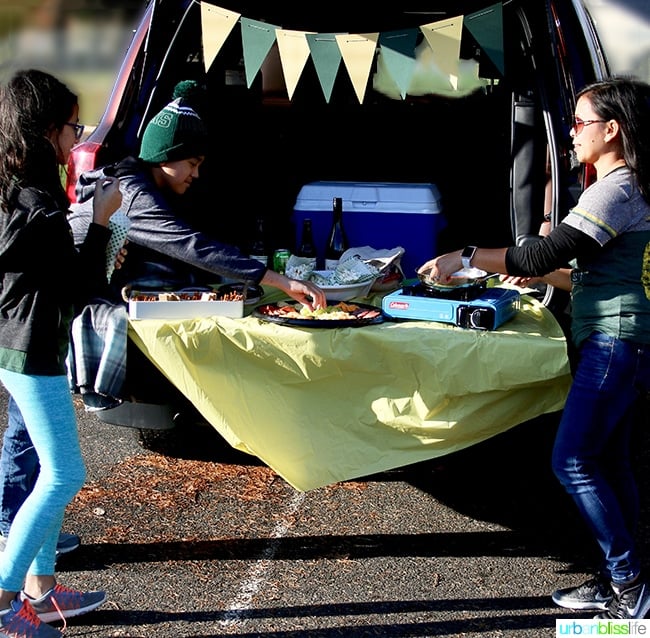 2. Pick up tablecloths, napkins, cups, etc. in your team colors. You can find most of these at your local dollar store.
3. Make a quick flag banner in your team colors, and hang it from the sides of the back of your car. I made this banner in 10 minutes! Simply cut a bunch of triangles, punch holes in them, and string thread through them. Voila!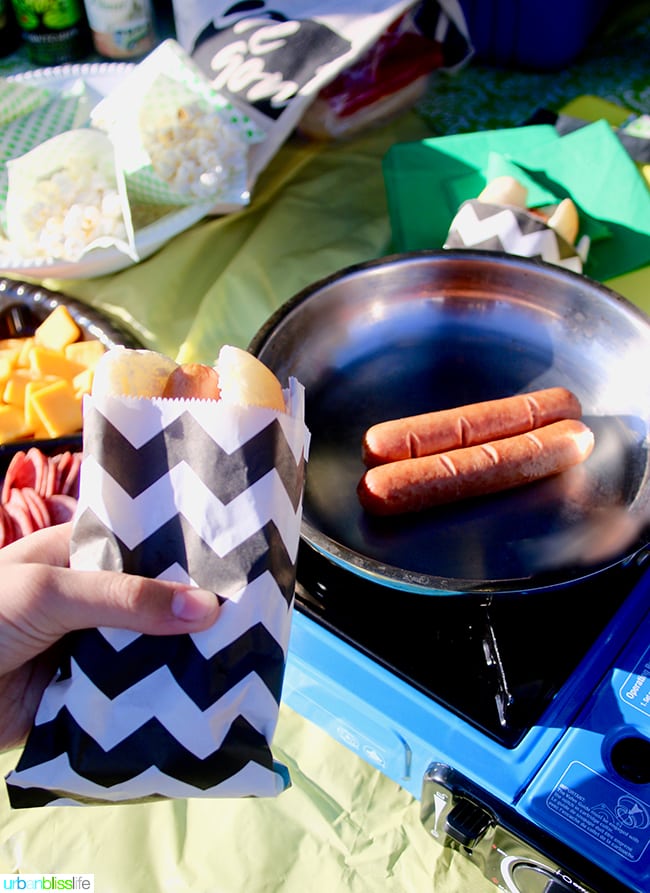 4. Bring a compact camping cooktop and cookware to cook burgers, hot dogs, and any other main dishes. Don't forget to use cute food bags in team colors too!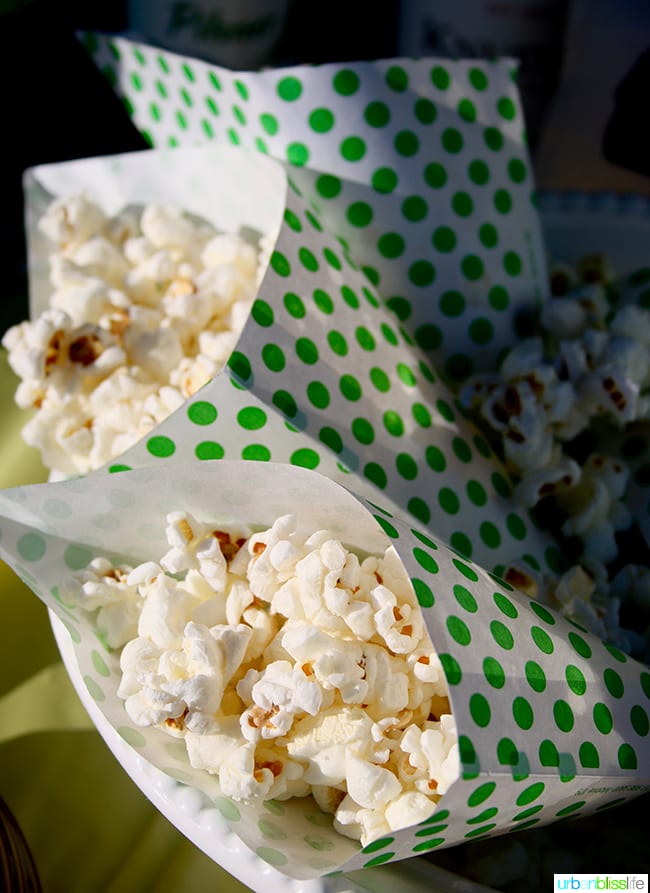 5. Popcorn is always a welcome and easy tailgating treat. We dressed ours up by serving them in paper cones with patterns in our team colors.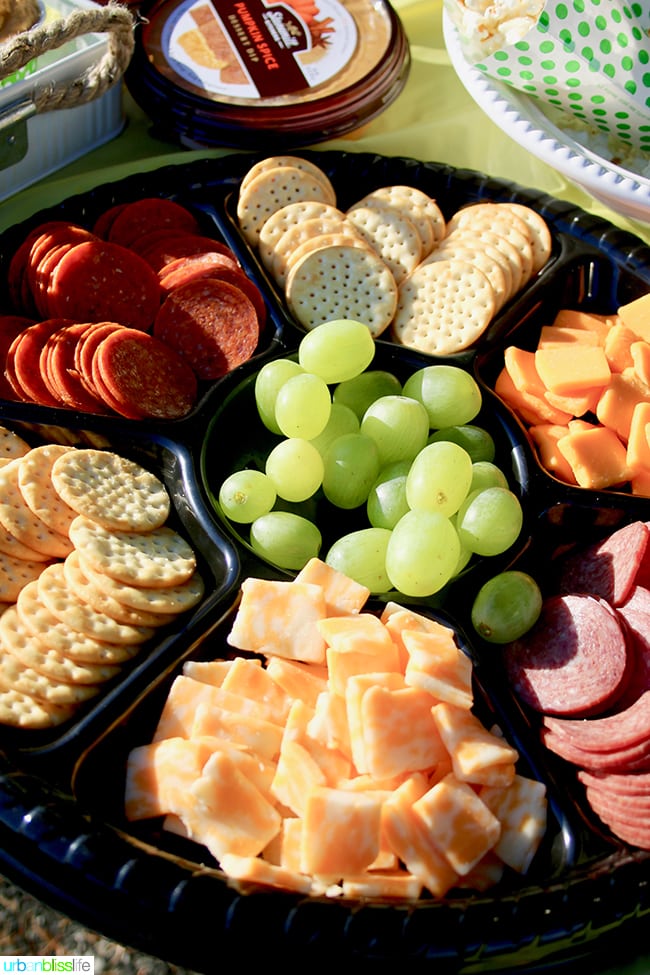 6. A tray of different meats, cheeses, and fruits keeps everybody happy. And, it's super fast & easy to put together.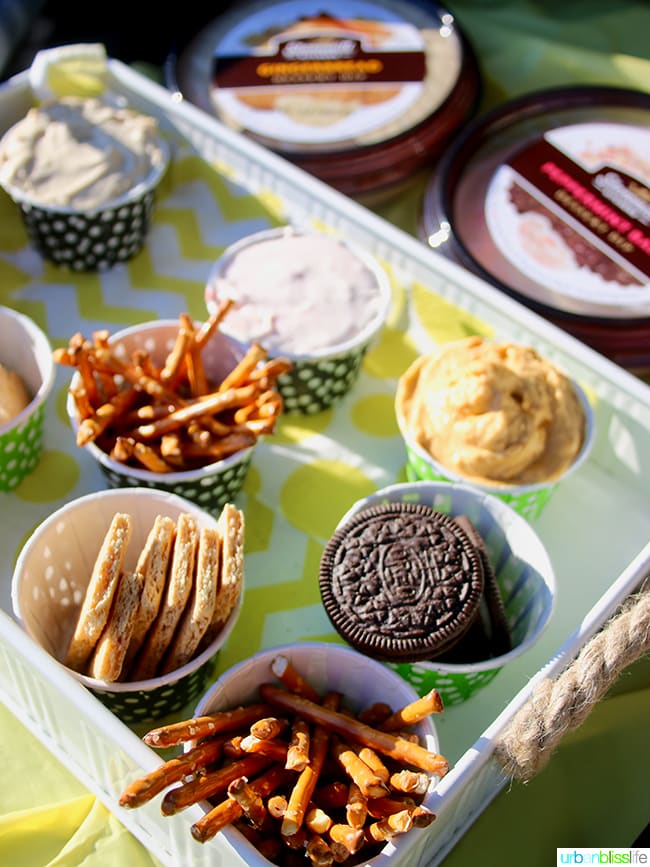 7. Sweets are a necessity for me anytime, but especially at game time. I put together a dessert dip tray featuring three different types of dessert dip: Stone Mills Kitchen's Peppermint Bark dip, Gingerbread dip, and Pumpkin Spice dip. Then, in cute little cups in team colors, I placed an assortment of items to dip: cookies, pretzels, graham crackers.
Beverages
We like to have an assortment of local beers, ciders, non-alcoholic beverages, and wines on hand. This Knudsen Vineyard Pinot Noir is a wine that can easily be dressed up or down - it's perfect for almost any occasion.
The final tip I have for the ultimate tailgating party is to bring lots of reusable bags, to make clean-up a breeze.
Game time
We were so excited for our first U of O vs U of W game at Husky Stadium. The place was a madhouse driving around, but finding our seats was a breeze.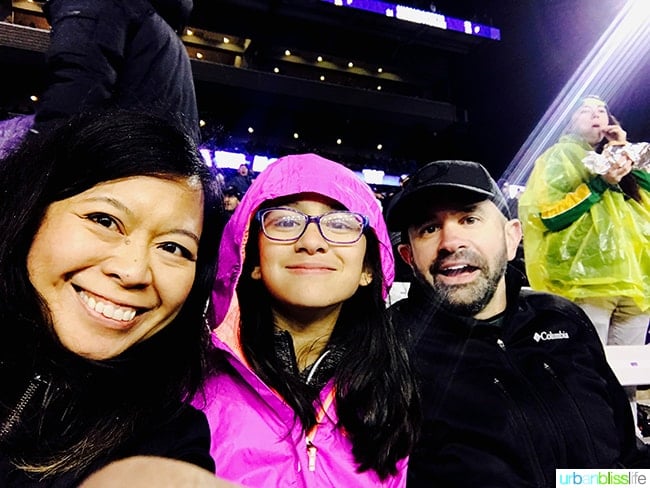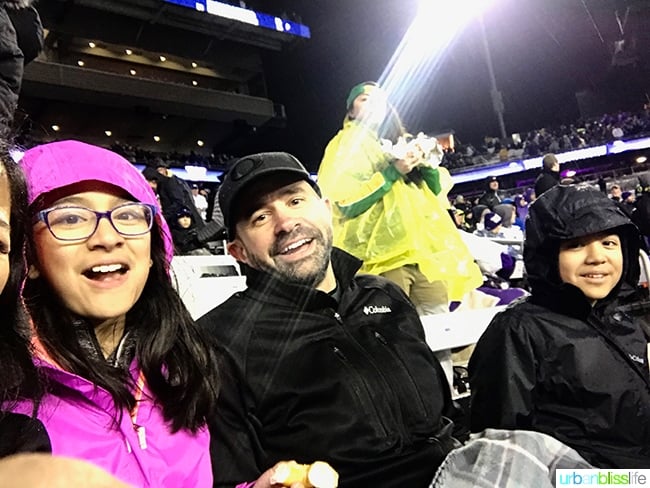 It's pretty intimidating, sitting in enemy territory, in the pouring rain.
Luckily, there were three loud, boisterous, jovial Ducks fans sitting a couple of rows in front of us.
That was pretty much them the whole game ;). They were so fun!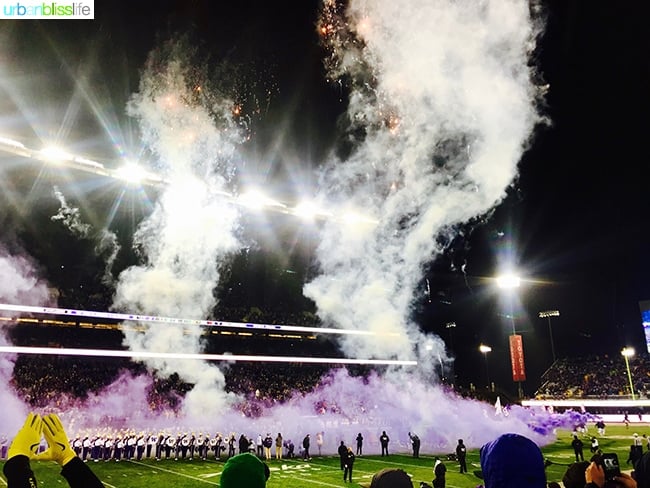 It was pouring down rain and we were all freezing, but we had amazing seats (thanks, Toyota!) and the energy in college football is really incomparable. In the end, the Huskies won (I have a few thoughts about the Ducks this season that I will keep to myself...).
We went back to warm up in our hotel room at the Bistro in the Courtyard Marriott in downtown Seattle with some pizza and some local Washington beer & wine for me and the Mister. Then we packed up and headed home the next day.
It was a fun little road trip for our family on a cool fall weekend. I am grateful that we live close to so many fun places that make trips like this easy.
What about you: do you have any tailgating tips? What sort of food & drink do you like to serve at tailgating parties?
I partnered with Toyota for this entire ultimate tailgating party experience. The vehicle loan, hotel, and most food & beverage items in this post were comped. As always, all opinions and photos are my own.