This is a sponsored post written by me on behalf of Safeway. All opinions are 100% mine.
---
Football season is here! Enjoy tailgating at home with these easy, convenient ideas for a fun football food spread.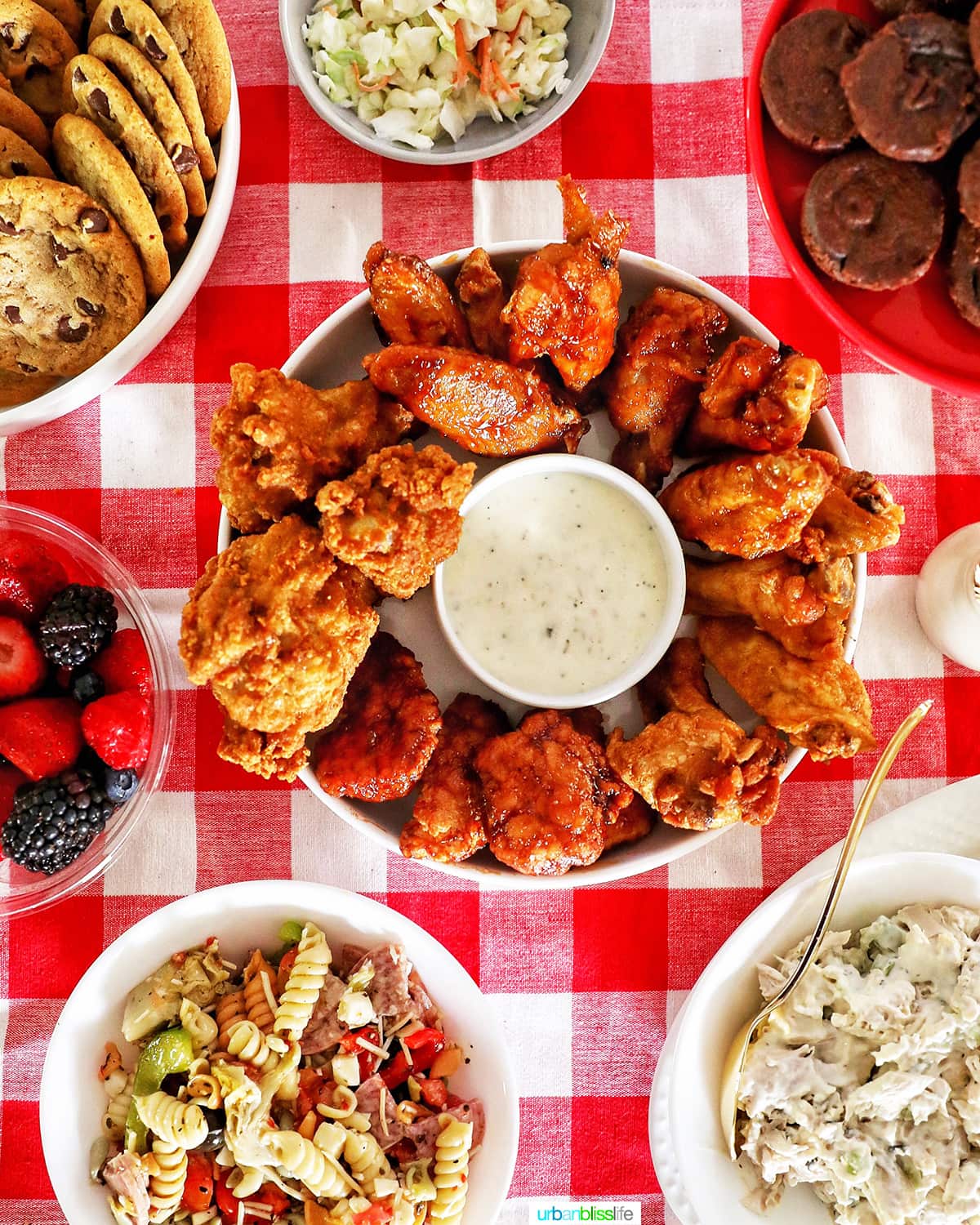 Time to break out the team gear and get comfy on the couch: football season is here!
While I enjoy watching football with the fam, let's be honest: I'm mostly here for the food. (No surprise, I know!).
There's something about a Game Day food spread that really brings home the autumn spirit. Sweaters, boots, falling leaves, football, and tailgating - it all just goes together!
Tailgate time!
No matter how or where you tailgate this football season, you're all still going to need some yummy Game Day eats! We can all use some football food to help fuel our loud cheers and to refuel from burning calories doing our slick living room touchdown dances.
If you really want to make some of the Game Day food from scratch, I suggest keeping it to just one or two main dishes that you can make ahead of time. That way, you can watch the game with everyone else stress-free! Try these two football fan-approved recipes: Slow Cooker Pulled Pork Nachos or Instant Pot Chili.
Then, head to your local grocery store deli department for the rest!
Wings for everyone
When pulling together food to watch the big game, think finger food. You want food that doesn't require a knife and a fork. Food that your family members can hold in one hand while jumping up to yell at the television and shake a fist in excitement with the other.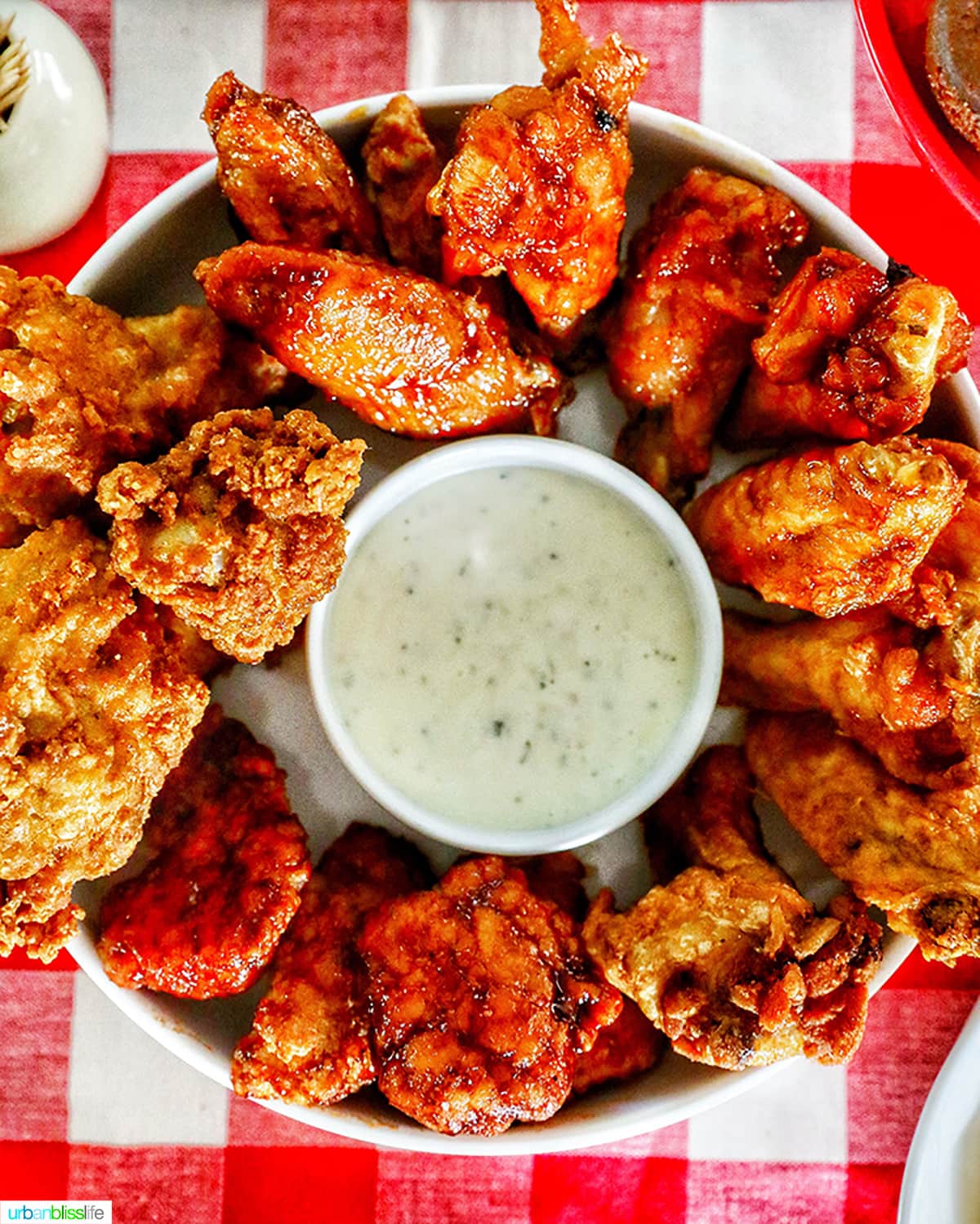 Chicken wings are the ultimate Game Day finger food staple. I love buying a variety of wing flavors at my local Safeway deli department. I get fried wings without sauce for the kids, classic BBQ wings for my husband, and sweet honey BBQ wings for me.
Superstar sides
Then think about serving a variety of sides that complement the wings. The trio pictured above offers a little something for everyone: pasta salad, chicken salad, and coleslaw. Depending on your store's deli department, you may also find tasty sides like bowtie chicken pasta salad, potato salad, macaroni salad, or Italian orzo salad.
And I always like to balance tailgating spreads with some healthy fruits and veggies. Save yourself some chopping and slicing time by picking up prepared Fresh Cut mixed fruit bowls and veggie trays in your grocery store's produce section.
Bonus: you can also put the mixed fruit on top of sweets for dessert! Speaking of dessert...
Don't forget the sweet stuff!
While I love baking, I also love how easy it is to pick up a package of yummy Signature SELECT™ Chocolate Chip Cookies. These are always deliciously crisp around the edges with chewy centers. And of course, an abundance of chocolate chips!
And since gathering together as a family is something to celebrate, no matter who wins the game, grab a second package of desserts too.
These brownie bites are little decadent morsels of chocolate goodness. And I got each of these desserts in my local Safeway's bakery department for just $5 each!
Game Day food made easy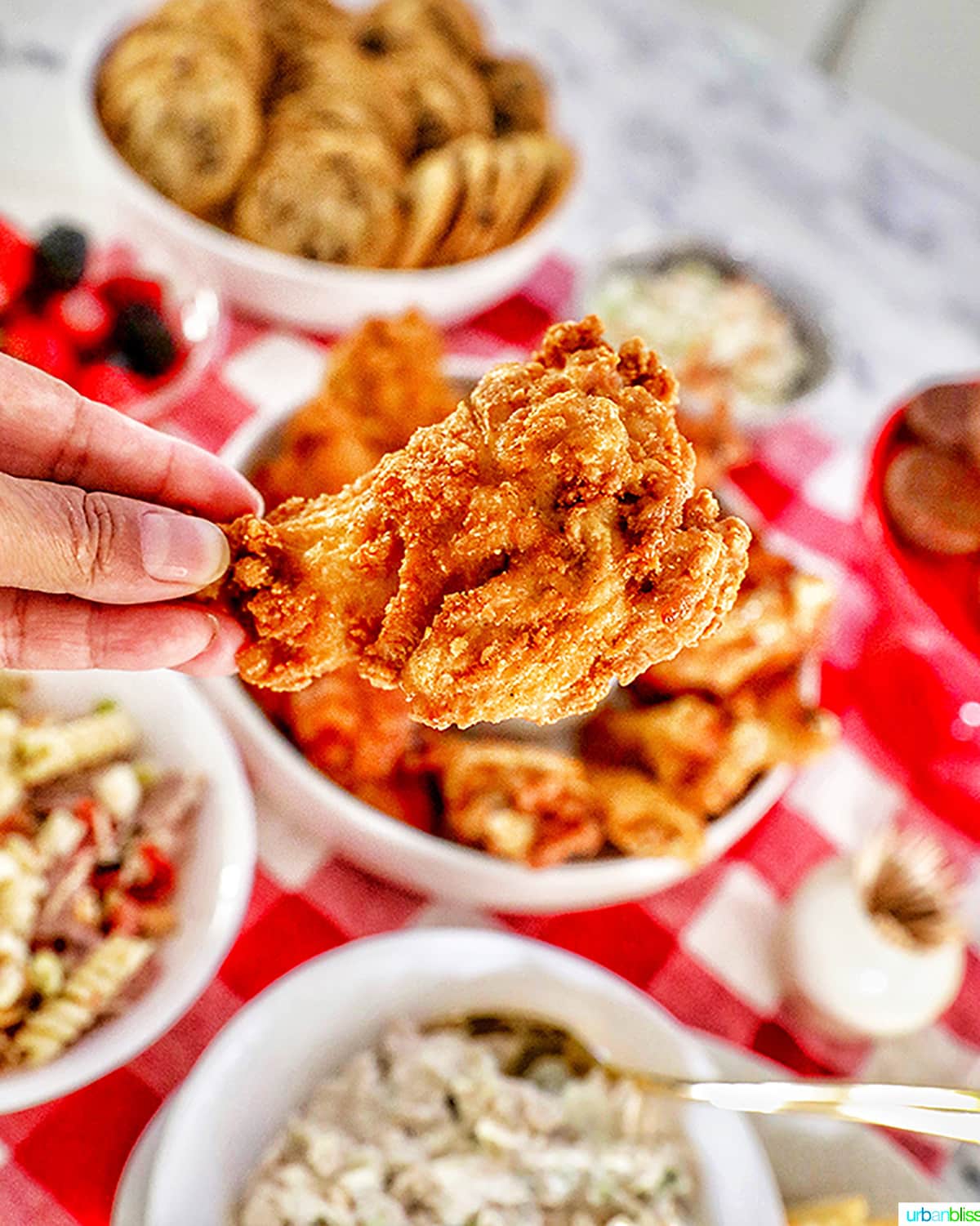 I bought all of the food you see above at my local Safeway store. But you can also find quality deli items at the Albertsons Companies family of stores, including Albertsons, ACME Markets, Jewel-Osco, Vons, Randalls, Shaw's Supermarket, Star Market, and Tom Thumb.
And, to make things even easier, Safeway also offers Grocery Delivery and DriveUp & Go™ for convenient ways to shop. I depend on Grocery Delivery almost every week for our everyday groceries. But the other day, I was out and about, so I chose the DriveUp & Go™ option instead. It was SO easy! The spaces are all clearly marked out front. You just call the number on the sign in front of the designated parking spots, and a Safeway employee will bring out your groceries.
More Tailgating Ideas
While tailgating may look a little different this year, there are so many delicious ways to enjoy football season, no matter where you are. For more fun and easy ways to make your tailgating this season, check out these articles:
PIN IT: