Get ready to cook and bake some of the most delicious autumn apple recipes! This collection includes our favorite apple recipes. From delicious apple recipes for dinner to apple dessert recipes, we've got the sweet and savory dishes to celebrate fall's favorite fruit!
This post was originally published on October 28, 2013. It has been updated with new photos, text, and newer recipes on September 28, 2023.
Jump to:
🍎 Which types of apples are best for cooking?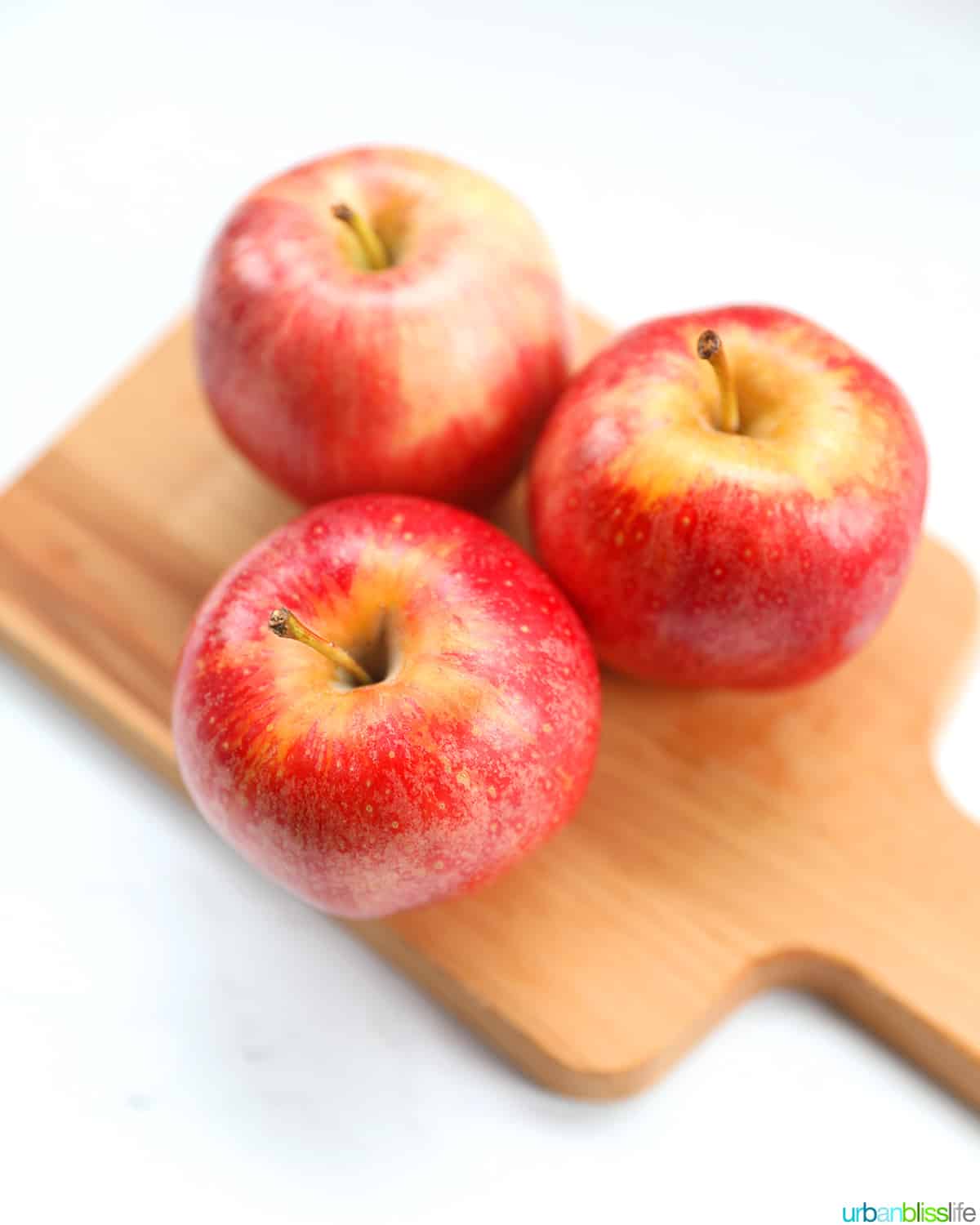 Gala apples are my family's favorite apples. We almost always have some of these juicy apples in our house.
These red apples have great flavor and don't brown as quickly as some other apples do (I'm looking at you, Braeburn apples!). That means they're great for using in fresh salads or in cooked dishes like Pork Tenderloin with Apples, Cider, and Sage.
🍏 Which apples are best for baking?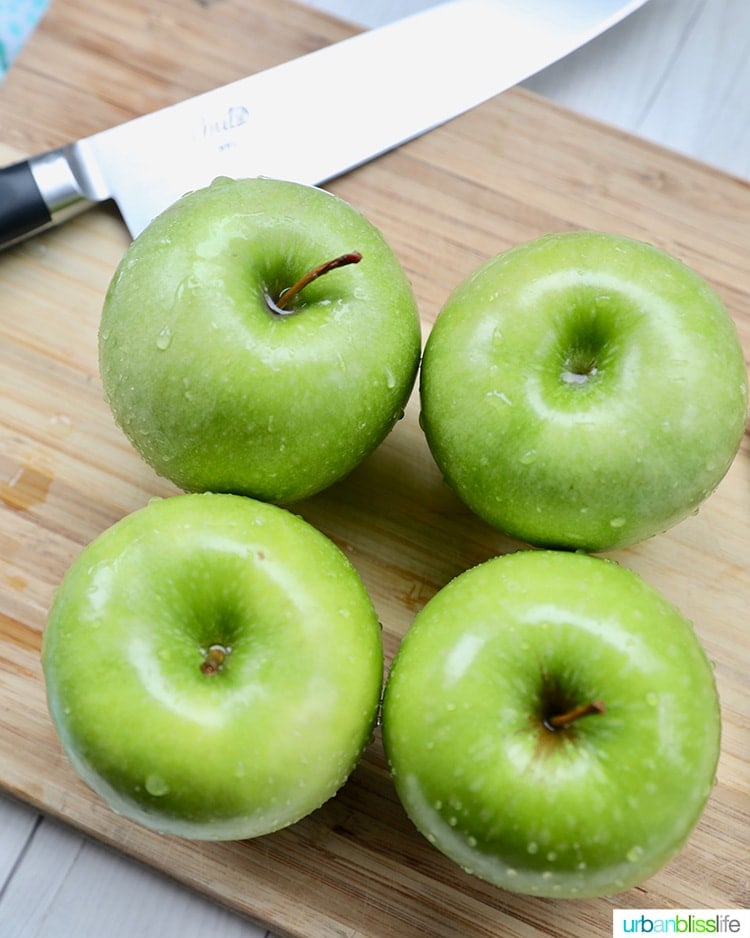 Hands down, the best apples to use in most apple desserts are Granny Smith green apples.
Granny Smith apples have a delicious tart flavor that adds a nice balance to the sweetness of fall baking. And more importantly, these green apples tend to hold their shape during baking. They are less likely to turn to mush under the heat.
Another great green apple is Golden Delicious.
Honeycrisp apples also tend to retain their structure during baking. These apples are were developed by the University of Minnesota in the 1960s, making them a relative newcomer to the apple world. They have a balanced honey sweet and tart flavor and are nice and crisp. Perfect for baking in pies, especially!
Fuji apples are some of the sweetest apples you'll find on the market. This makes them a delicious candidate for baking in a traditional apple pie. They are also great in galettes tarts, crisps, and more.
👩🏻‍🍳 More apple cooking and baking FAQs
Is it better to peel apples before baking?
This is a personal preference, and you can bake apple desserts with or without the peels. The peels do add some texture to the baked goods, but unpeeled apples tend to bake up nice and smooth, giving desserts a more pleasant texture that people are used to. It's up to you, but I prefer to peel apples before baking with them.
Can I cut apples ahead of time?
Yes! We have an apple tree that is prolific in fruiting, and we end up peeling, coring, and slicing apples then putting them in freezer bags to use throughout the fall and winter. You can also make Freezer Apple Pie Filling that you can use for Air Fryer Apple Hand Pies, Mini Apple Pies, and Apple Whiskey Hand Pies.
Best autumn apple recipes
This collection of the best apple recipes contains apple breakfast, apple side dishes, and sweet dessert recipes.
More fall recipes
Did you try and love any of these recipes? Please consider leaving a 5-star 🌟🌟🌟🌟🌟 rating and a review in the comments. Thanks!
This post was originally published on October 28, 2013. It has been updated with new photos, text, and newer recipes on October 2, 2020 and then again on September 10, 2022.