Tacos can make for a great lunch or busy weeknight meal. And choosing the right taco side dish can make all the difference. Here are 20+ delicious ideas for what to serve with tacos that will take your meal to the next level.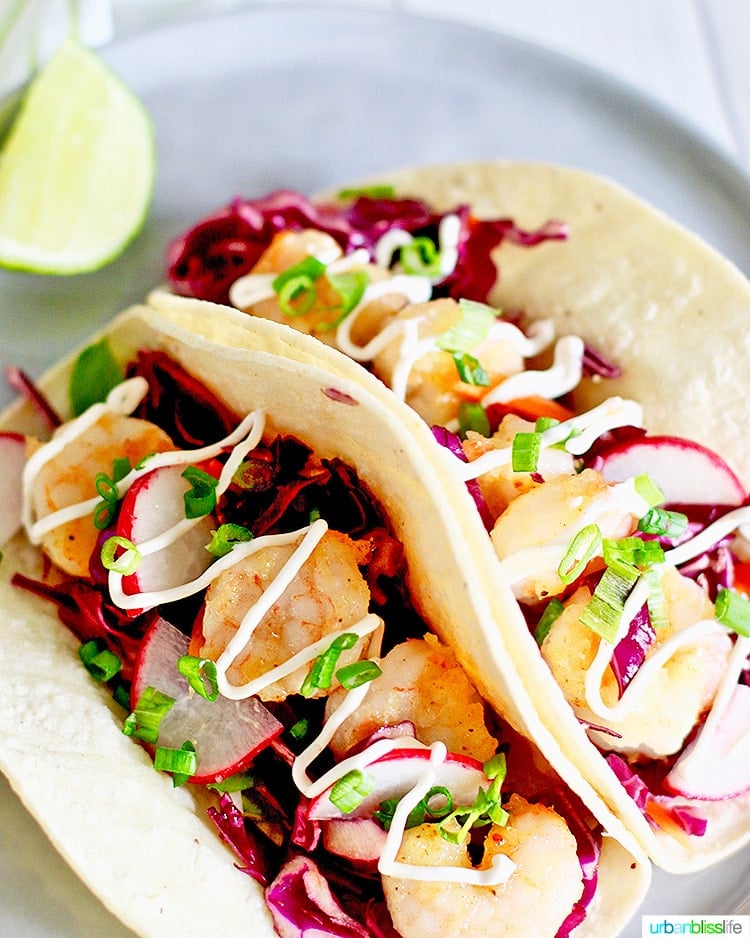 We love tacos in my family because they're so versatile. From traditional beef tacos, to ones made with chicken, fish, or other seafood like Shrimp tacos, there's a kind that will please most any palate.
I also like to use the Instant Pot for a lot of taco dishes as it cuts down cooking time. Some favorites include Instant Pot Mexican shredded beef, Instant Pot pulled pork, and Instant Pot Salsa Chicken.
But it can sometimes be challenging to find the right dish to serve alongside tacos, especially ones you don't want to spend too much making.
Jump to:
🌟 About these recipes
That's why I compiled a list of more than 20 easy taco side dishes. From crunchy to creamy and salsas to slaws, there's something for everyone. And most take just a few minutes to put together. Examples include:
🍽 Serving ideas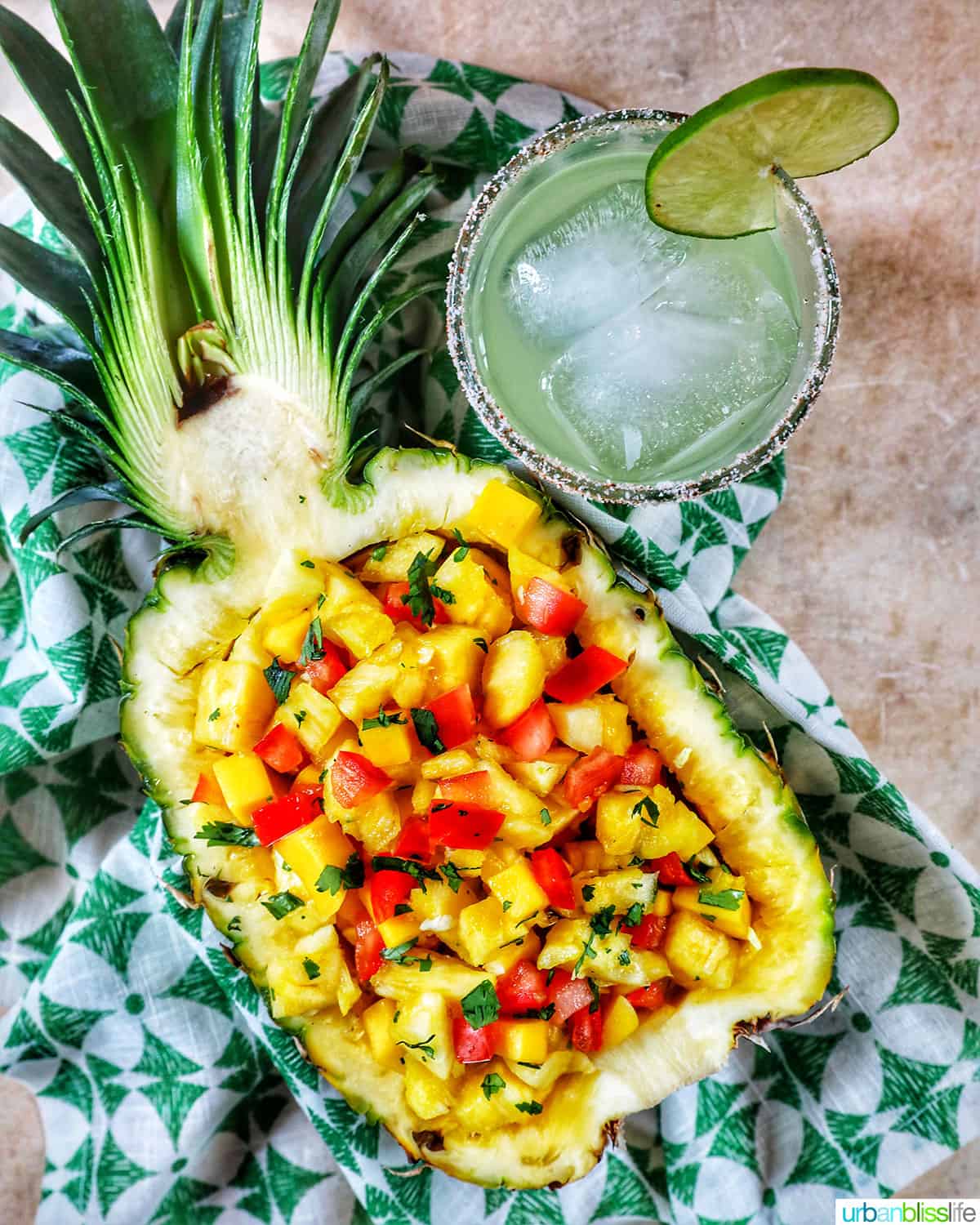 What makes these dishes so fun are that you can serve them in so many different ways. Use a hollowed-out pineapple for Pineapple Mango Salsa. Or serve Filipino Macaroni Salad with pork belly tacos to really accentuate the sweet, rich flavors.
And for backyard get-togethers with friends, add some refreshing cocktails like Cantaloupe Margaritas or Tequila Mojitos.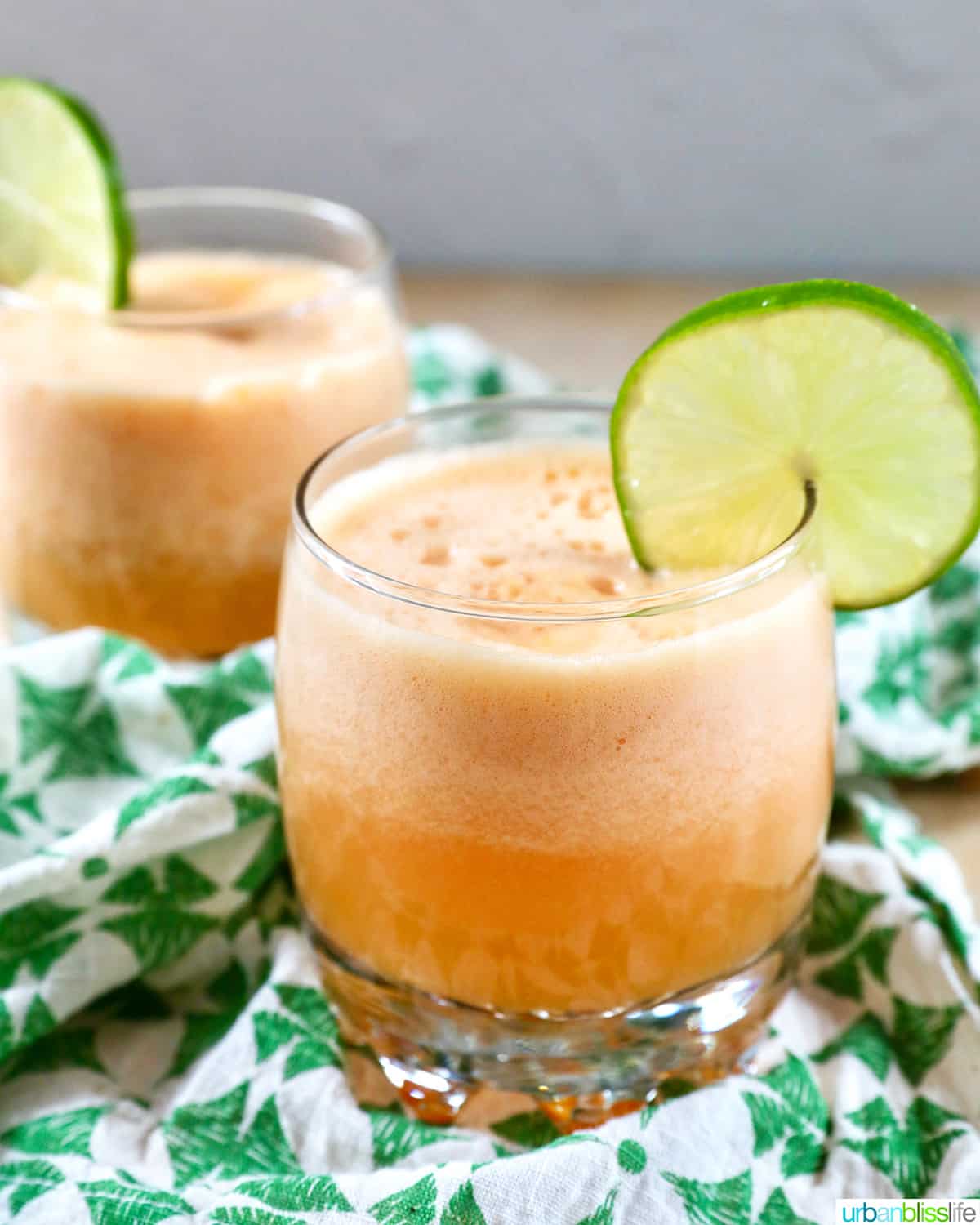 👩🏻‍🍳 FAQs
What are good veggies to serve with tacos?
Corn, bell peppers, black beans, and slaws all go great with tacos. The sweetness of the corn and bell peppers can cut through richer meat tacos made with pulled pork and beef, while beans will complement them. And tangy slaws add some nice acidity to seafood tacos. Jalano and habanero peppers are also great ways to add flavor and heat. If you want the flavor without the heat, try poblano peppers. If you don't use them often, you can freeze poblano peppers and dice them up as needed for side dishes.
What's the best way to store taco meat?
You can store leftover taco meat in the refrigerator for up to 5 days. If you need to save it for longer periods, it will keep for up to four months in the freezer. Before storing, allow the meat to cool completely, then place it in an airtight container or freezer bag to help prevent freezer burn.
What to Serve With Tacos
Tacos are incredibly versatile, so they can go great with a wide variety of dishes. Here are some delicious side dish recipes for your next taco night.
🍳 Kitchen tools and equipment
Ready to make these recipes? Here are the kitchen tools and equipment you'll need:
Instant Pot
Some of the recipes call for an Instant Pot, but you can use a Ninja Foodi or other electric pressure cooker if you prefer.
Air Fryer
Any standard-size air fryer will work for the air fryer recipes. I use a Ninja Foodi 10-quart Dual Zone Air Fryer, which I LOVE because it's so easy to clean and it air fries quickly. Any 6-quart or 8-quart basket-style air fryer or tray-style air fryer will work, too.
Other kitchen tools
I also use a variety of smaller tools to help with a lot of these recipes. They include:
More Mexican-inspired recipes
Did you make any of these recipes? Don't forget to leave a 5-Star 🌟🌟🌟🌟🌟 rating and comment below letting us know which one you made and how it turned out. Thank you!