This Cucumber Tomato Salad is a refreshing meal with satisfying crunch and vibrant color!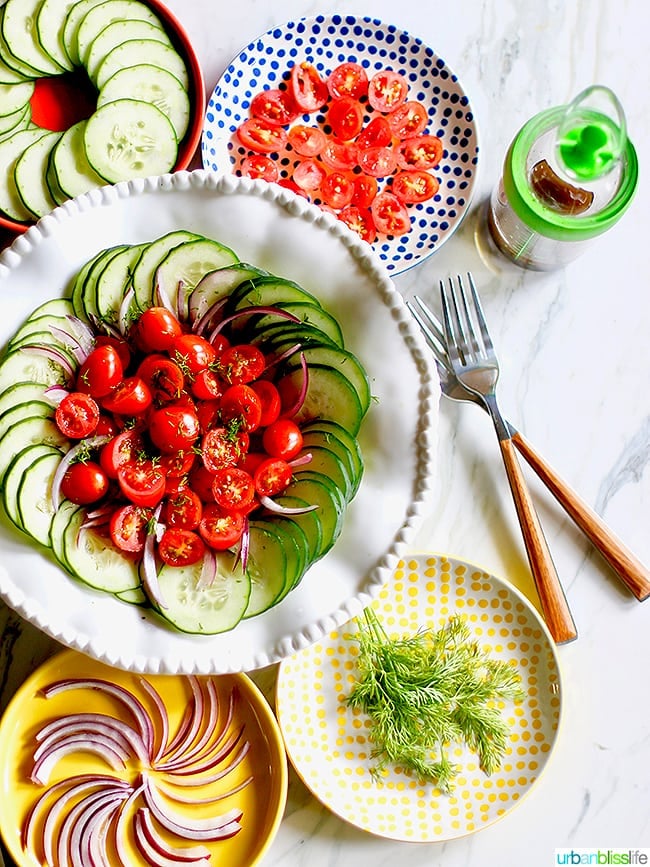 Need a refreshing salad in a pinch? It doesn't get much easier than this delicious Cucumber Tomato Salad with light vinaigrette!
Cucumber Tomato Salad
We make a lot of cucumber salad in my house. It's such a delicious side dish to almost any main course. Toss cucumbers together with a little salt, sugar, rice wine vinegar, and fresh dill. DONE. So good!
Since we love cucumber salad so much, I wanted to use that as a base for a salad that could be the main course.
With that in mind, I made this big Cucumber Tomato Salad.
It was so quick and easy to make, and so pretty that I had to have a little food photography fun.
You simply toss together sliced cucumbers...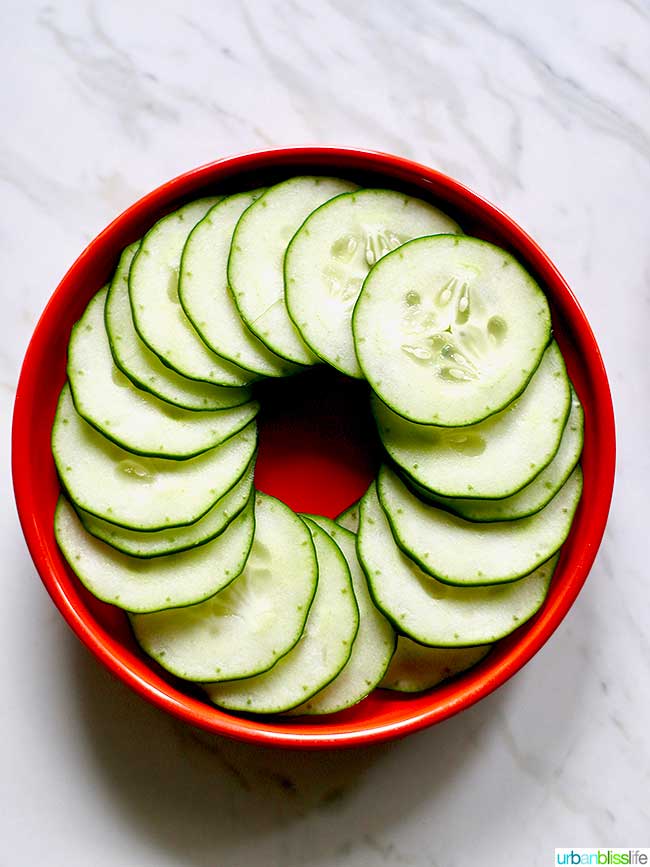 with sliced cherry or grape tomatoes...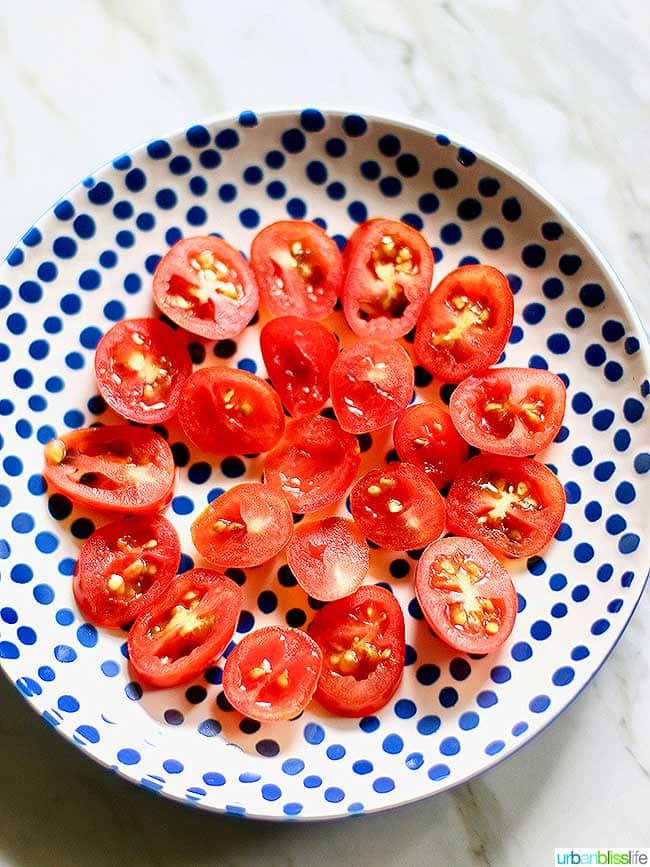 along with thinly sliced red onions...
And then top with freshly chopped dill and make the vinaigrette dressing, which takes, like, two minutes.
Voila! That's it!
So I made this Cucumber Tomato Salad, took a few bites (yum!) tossed it all together, and set it in the refrigerator for later. I placed the dressing on the side in a salad dressing container.
A Salad Fit for the Main Course
That night after our HIIT bootcamp, I told The Mister that there was a salad in the fridge. He happily took it out of the fridge and proceeded to eat it.
I went about my business, changing my clothes, putting things away, answering a few emails and updating social media. Then I went to the fridge to have some of the salad.
There was no more salad. It was ALL GONE. Every last bite.
You guys, this was a pretty big portion. And my guy ate the WHOLE darn thing... in one quick sitting!
Luckily, I had had a few bites after I took the photos, so I can personally attest that this is a tasty salad. But let the fact that my husband scarfed the whole salad down in a matter of a few minutes be the full testament that this Cucumber Tomato Salad is the bomb.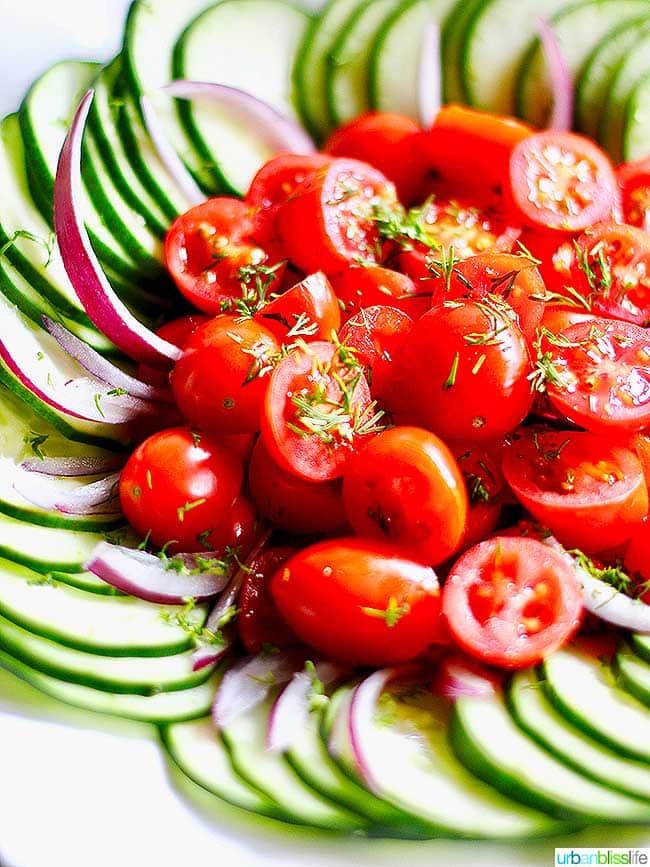 Cucumber Tomato Salad recipe
Ingredients
1-½

cups

cherry or grape tomatoes

sliced in half

1

large cucumber

sliced

½

cup

thinly sliced red onion

2

tbsp

chopped fresh dill
Dressing
2

tablespoons

olive oil

1

garlic clove

minced

1

tablespoon

red wine vinegar

1

tablespoon

balsamic vinegar

½

teaspoon

salt

¼

teaspoon

black pepper
Instructions
Make the salad
Toss all of the ingredients together in a bowl.
Make the dressing
Whisk all ingredients together until well blended
Do you love cucumber side salads as much as we do? Then I think you will LOVE this full-size Cucumber Tomato Salad!
PIN IT: