Getting ready to hit the road? Fuel up for your big adventure with the best road trip snacks for kids that the whole family will love!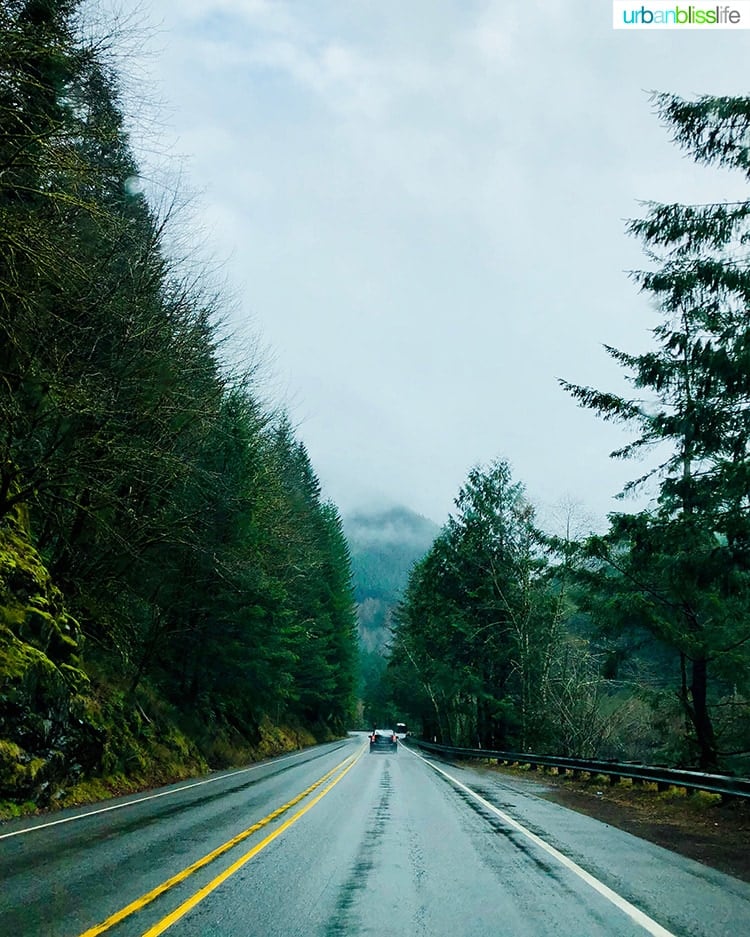 More than 100 million Americans plan to take a family vacation this year, according to AAA. If you're like more than half of Americans, at least one of those vacations will be a family road trip.
Do you plan to vacation this year? How many road trips do you and your family take each year?
Family Road Trips
My husband, the kids, the dog and I do at least three road trips a year. Some of them are shorter road trips, like to the Oregon Coast (1-3 hour drive) or Southern Oregon (3-5 hour drive). Some are mid-range road trips, like to Yakima, Washington or Walla Walla, Washington (4 hours). Maybe once a year, we'll take a longer 6-13 hour road trip to Vancouver BC Canada, Montana, Idaho, or further south in California.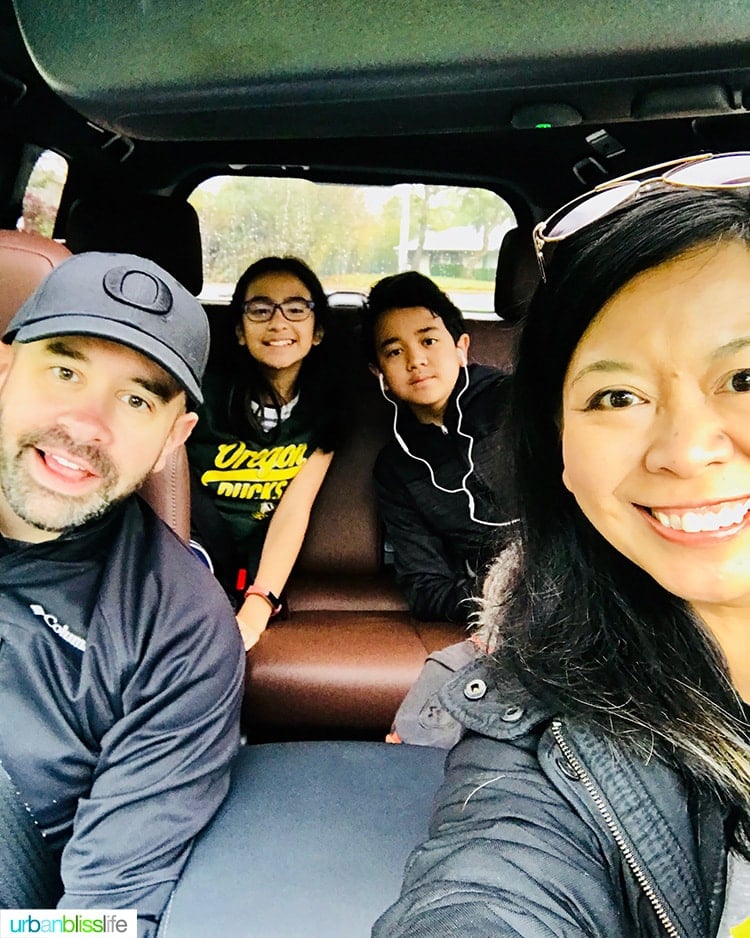 I grew up taking regular road trips with my family. That's how we traveled for the majority of my childhood. I think I only embarked on a plane once during my elementary school days, and that was to go to the Philippines.
We'd road trip from Portland, Oregon to Seattle, Washington. From Portland, Oregon to Vancouver BC Canada. And we did several California road trips throughout my childhood.
Driving up and down the West Coast, my parents became road trip snack experts. Luckily, I was taking mental notes, and have carried on some of those family travel traditions with my own kids!
What are good snacks to bring on a road trip?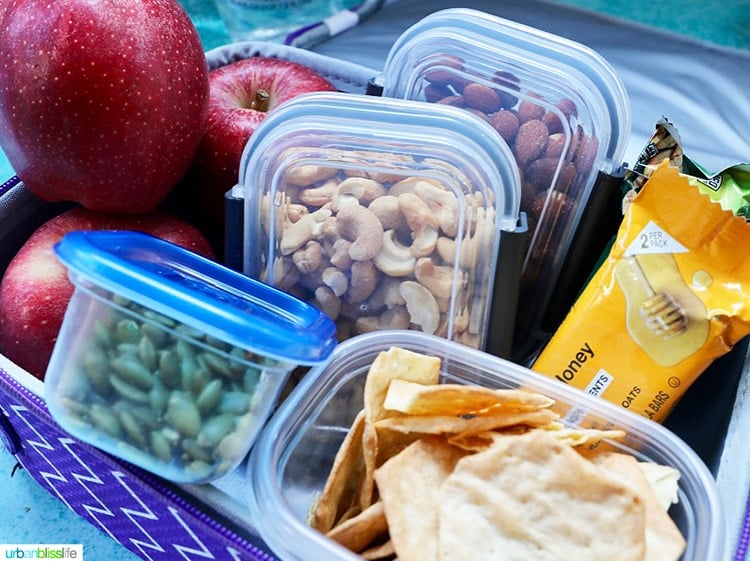 The length of your road trip, age of your kids, and the weather might best determine the best snacks to bring. However, there are a few things to keep in mind when choosing the best road trip snacks for the whole family.
Choose food that is non-perishable, or packs easily into a small cooler. You want to choose ingredients that won't spoil quickly, and can be kept fresh for the length of the road trip.
Protein-rich ingredients are great for long road trips. Some of the best road trip snacks contain super foods that pack a lot of energy-building protein into each bite. Think energy bites/energy balls and snack mixes with nuts.
If you have a few minutes, homemade really is best. Convenience foods like store-bought granola bars and protein bars are convenient, but they're not necessarily good for you. Homemade snacks like granola, energy bites, muffins, and snack mixes are super easy to make, often take just a few minutes, and can be much healthier for you & your kids than store-bought snacks.
Road Trip Snacks for Kids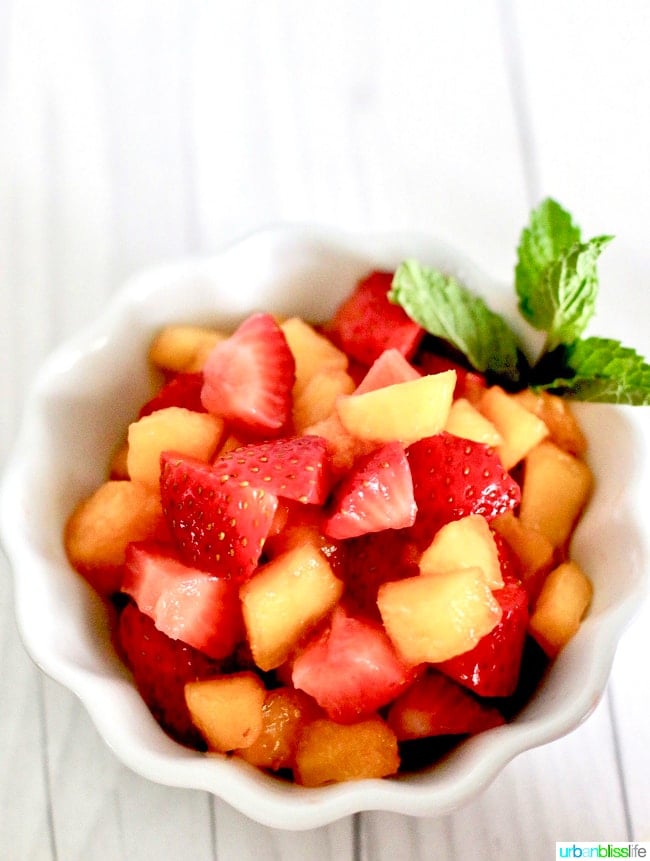 My favorite road trip snacks for kids and adults alike are fresh fruits and veggies. Wash them, slice them, pack them into portable containers with some ice packs, and you're ready to go!
But in addition to fresh fruits and vegetables, here are 40+ healthy road trip snacks that the whole family will love. These are all vegetarian snacks, too!
Best Road Trip Snacks
Here are some of the best road trip snacks! This list is full of easy recipes for adventurers on-the-go.
More Family Road Trip Tips
PIN IT: