No trip to the Pacific Northwest is complete without a visit to the Oregon Coast! With long sandy beaches, lush forests, amazing ocean views, delicious seafood, and cute coastal towns, there's something for everyone here. And we've got a list of the Best Oregon Coast Towns to visit!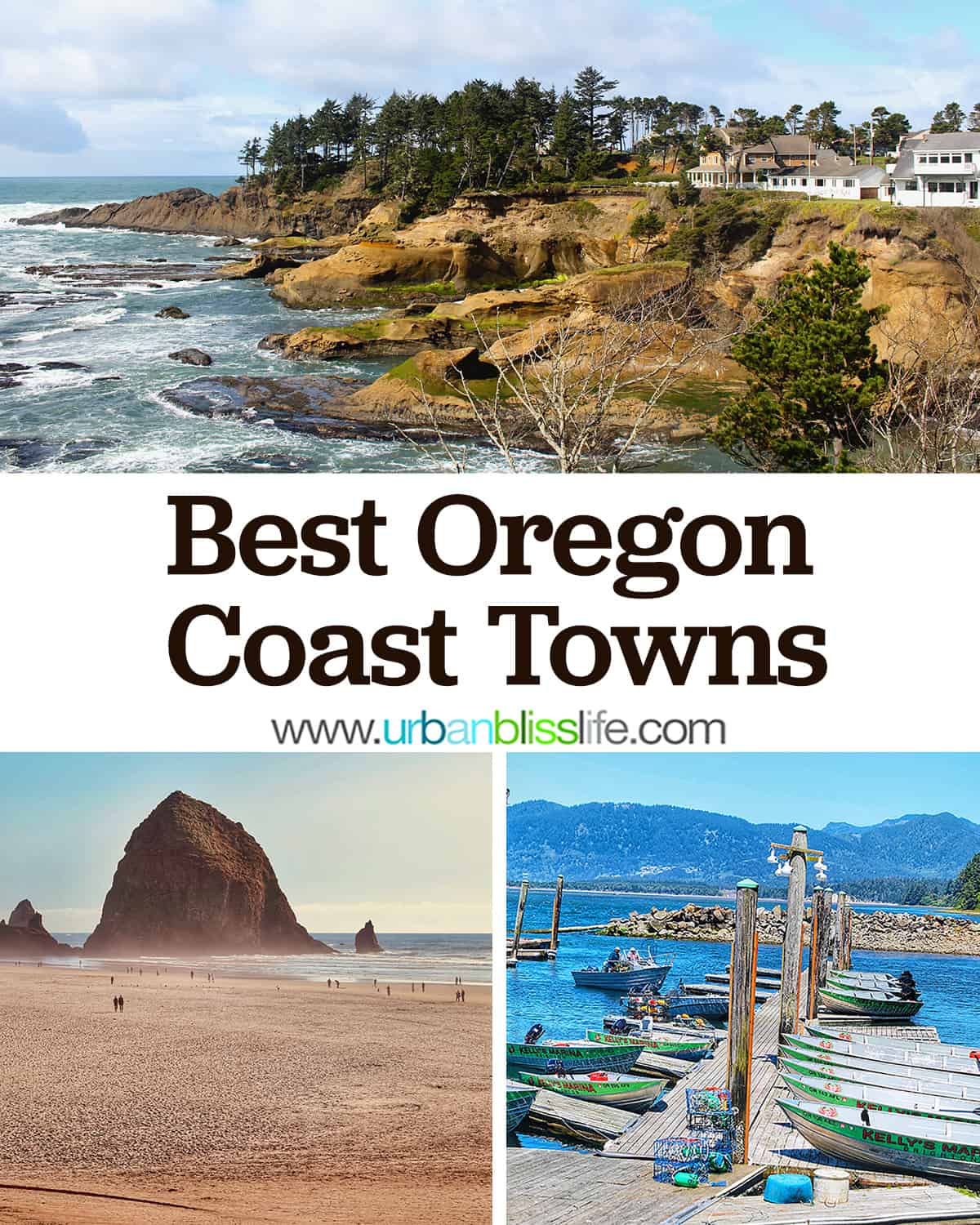 If you're looking for a West Coast vacation spot with beaches, forests, great seafood, hiking, and shopping, consider one of these Oregon Coast towns.
I've lived in Oregon for most of my life, and have traveled up and down the Oregon coastline countless times. We go to the Oregon Coast for day trips, long weekends, and for Spring Breaks. We love the Oregon Coast so much!
And, I think you'll love it, too.
There are a lot of Oregon travel guides out there written by people who have never been here. This is a guide written by someone who has been to every single town listed here - most of them, I've visited multiple times over the past few decades. These are towns that my family and I adore, and I truly hope you fall in love with them, too.
Welcome to Oregon!
About the Oregon Coast
Oregon's coastline stretches for more than 350 miles. Charming towns and cities ideal for a relaxing vacation or a weekend getaway dot the entire Oregon coast. It's one of the most beautiful places in the United States.
From the picturesque beachfront communities to the rugged and wild coast, there's something for everyone to enjoy.
Here are 10 of the best Oregon coast towns and what makes them a great place to visit.
Jump to:
Astoria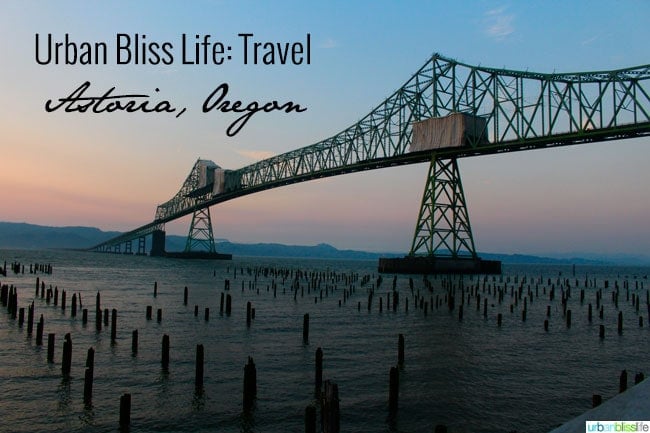 Astoria is the northernmost town on the Oregon Coast. It's a historic town located at the mouth of the Columbia River, on the border of Oregon and Washington.
This former sleepy tiny town was made famous from the movie The Goonies. Since that movie came out, Astoria has blossomed but still retains its small town charm.
Here you'll find some fantastic restaurants and cafes, breweries, and wineries. You can also find some nice hotels right on the water, and take a stroll along the Riverwalk. Astoria is also home to the Columbia River Maritime Museum, and nearby Fort Stevens State Park is a fave camping spot for many families.
🗺 Want to learn more about Astoria, Oregon? Read our guide with the best things to do in Astoria.
Bandon
Bandon is further down in the southern Oregon Coast. Some say the best beaches are on the south coast because they are not as crowded as the beaches up north. While it does tend to be less crowded, during peak tourist season in summer, even the southern beaches can be busy.
Here you'll find beautiful beaches, as well as world-class golf courses. You can also explore the town's historic district or take a hike along the nearby cliffs.
🗺 Want to learn more about Bandon, Oregon? Check out our guide on the best things to do in Bandon.
Brookings
This Southern Oregon small town is located just north of the California border, known for its rugged coastline and scenic hiking trails.
Brookings is a great town if you are wanting to explore parts of California during your travels. After enjoying the quiet sandy beaches of the South Oregon Coast, you can also explore the nearby Redwood National Park. Or take a kayak tour of the Chetco River that starts in Brookings and winds through the Rogue River - Siskiyou National Forest.
Cannon Beach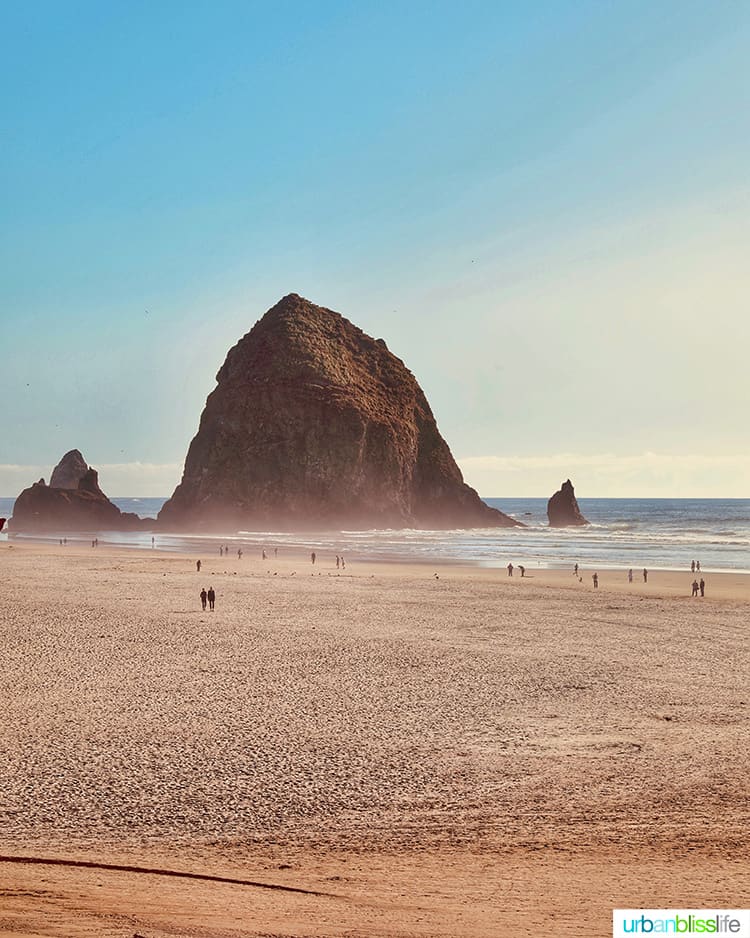 Cannon Beach is a favorite place of mine, and one of our family's personal favorite Oregon Coast towns. I grew up going here with my family throughout my childhood and continue to take my own family on beach vacations here.
This charming town is best known for its iconic Haystack Rock. The seastack is one of more than 2,000 sea stacks along the Oregon Coast and juts out of the ocean just off the shore.
Cannon Beach is one of the best coastal towns for families. There's one main street that runs through the town. You'll find lots of restaurants, wine bars, candy shops, galleries, gift shops, coffee shops, and a little super market. Ecola State Park, located at the edge of Cannon Beach, is one of many state parks along the entire Oregon coast.
This beach town does get busy during peak seasons, such as Spring Break (the third week of March) and summer.
🗺 Want to learn more about Cannon Beach? Read our Oregon travel guide about the best things to do in Cannon Beach.
Depoe Bay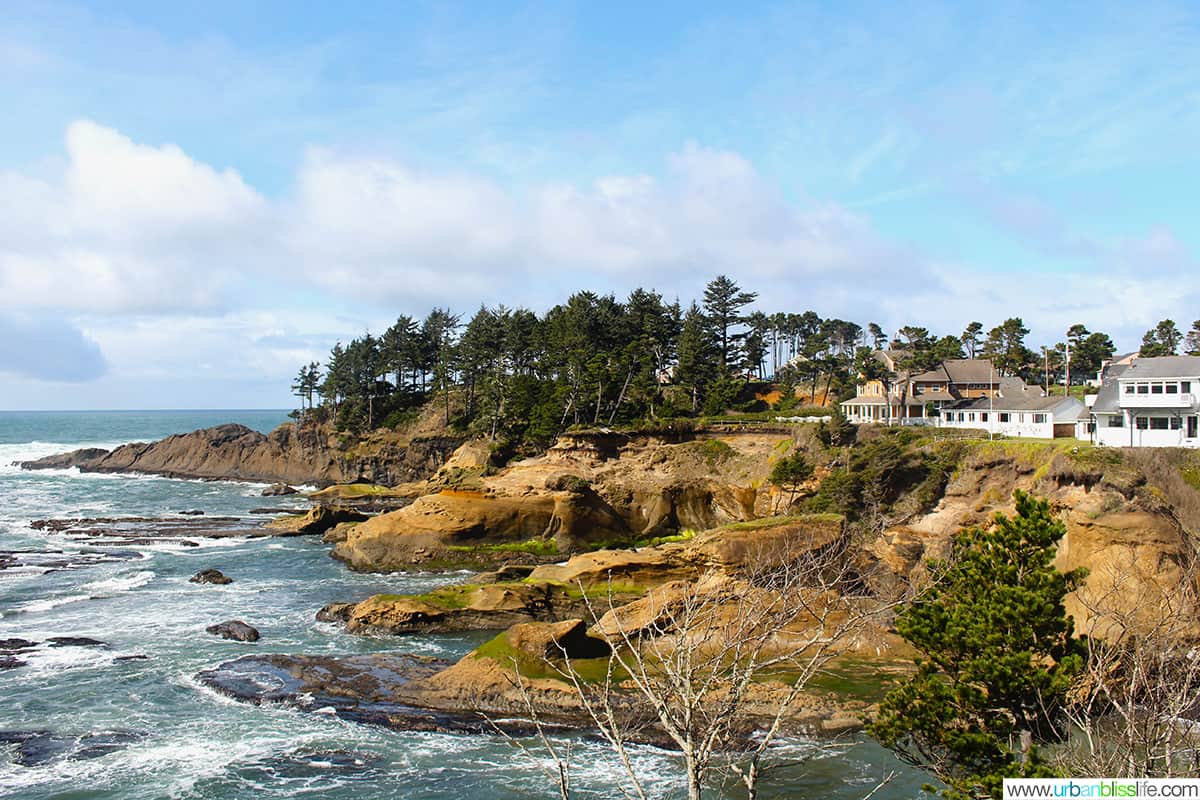 Depoe Bay is a tiny town along the Oregon Coast that's home to the world's smallest navigable harbor. It's also a popular spot for whale watching.
Here, you can also explore the town's quaint shops and restaurants or take a hike along the nearby cliffs.
I took the photo above while at a great local restaurant in Depoe Bay, called Tidal Raves. Check it out if you are in the area!
Florence
This charming town is located at the mouth of the Siuslaw River in the Siuslaw National Forest. Your whole family will enjoy family-friendly spots like the sea lion caves, the nearby Oregon Dunes National Recreation Area, and Heceta Head Lighthouse.
Florence's historic Old Town district features a variety of shops and restaurants and a cute waterfront area.
Lincoln City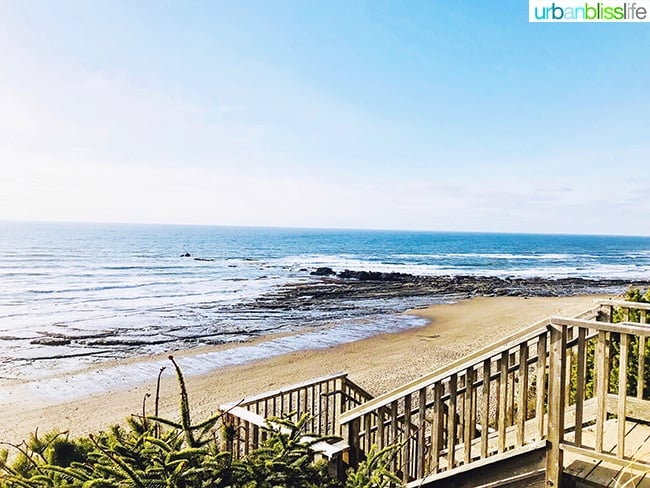 This family-friendly town is known for its wide, sandy beaches, which are perfect for kite flying and sandcastle building. It's also home to the Chinook Winds Casino Resort, which offers gaming, entertainment, and a range of dining options.
🗺 Want to learn more about Lincoln City? Check out our Oregon Coast travel guide for the best things to do in Lincoln City.
Newport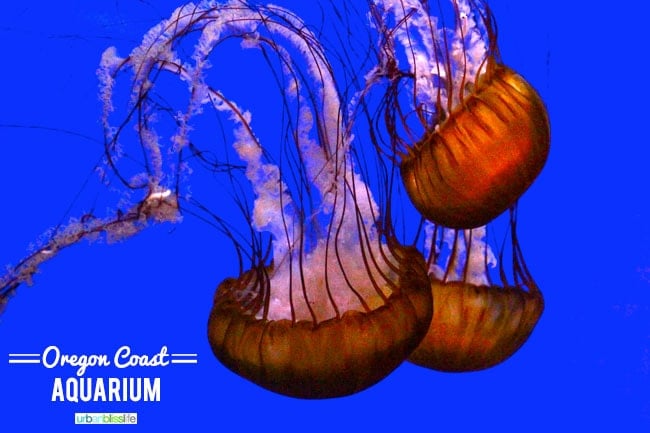 This bustling coastal city has something for everyone, from its historic Yaquina Bay Lighthouse to the Oregon Coast Aquarium.
Newport is a great place for whale watching, fishing, and exploring the many local breweries and wineries. There are some great restaurants on the main street along the wharf, where you can also see (and hear!) the sea lions perched on their docks.
Pacific City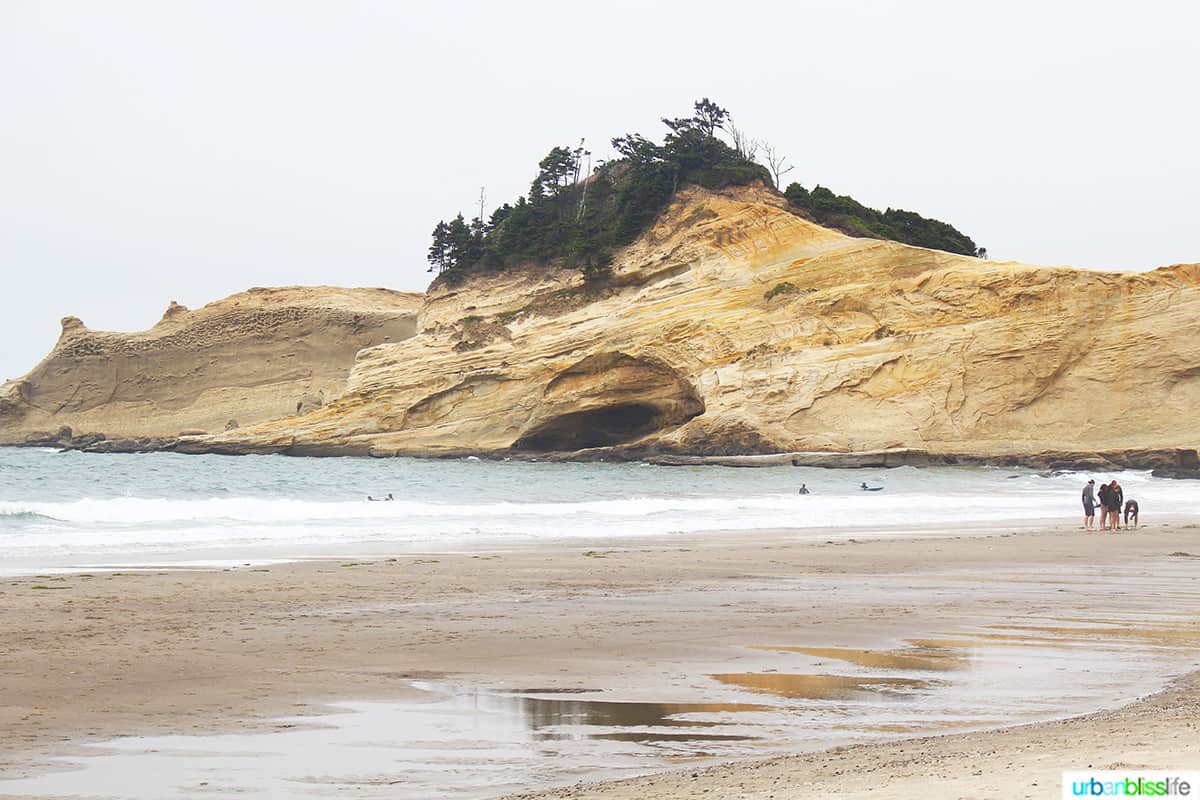 This picturesque town is home to the iconic Cape Kiwanda State Natural Area, which offers stunning views of the ocean and nearby sand dunes. Pacific City is also one of the Oregon beaches where you can drive your vehicle onto the beach.
There are some beautiful hotels with ocean views in Pacific City. Cape Kiwanda is a longstanding dog-friendly hotel that's right across the street from Pelican Brewery and the main beach and sand dune.
Tillamook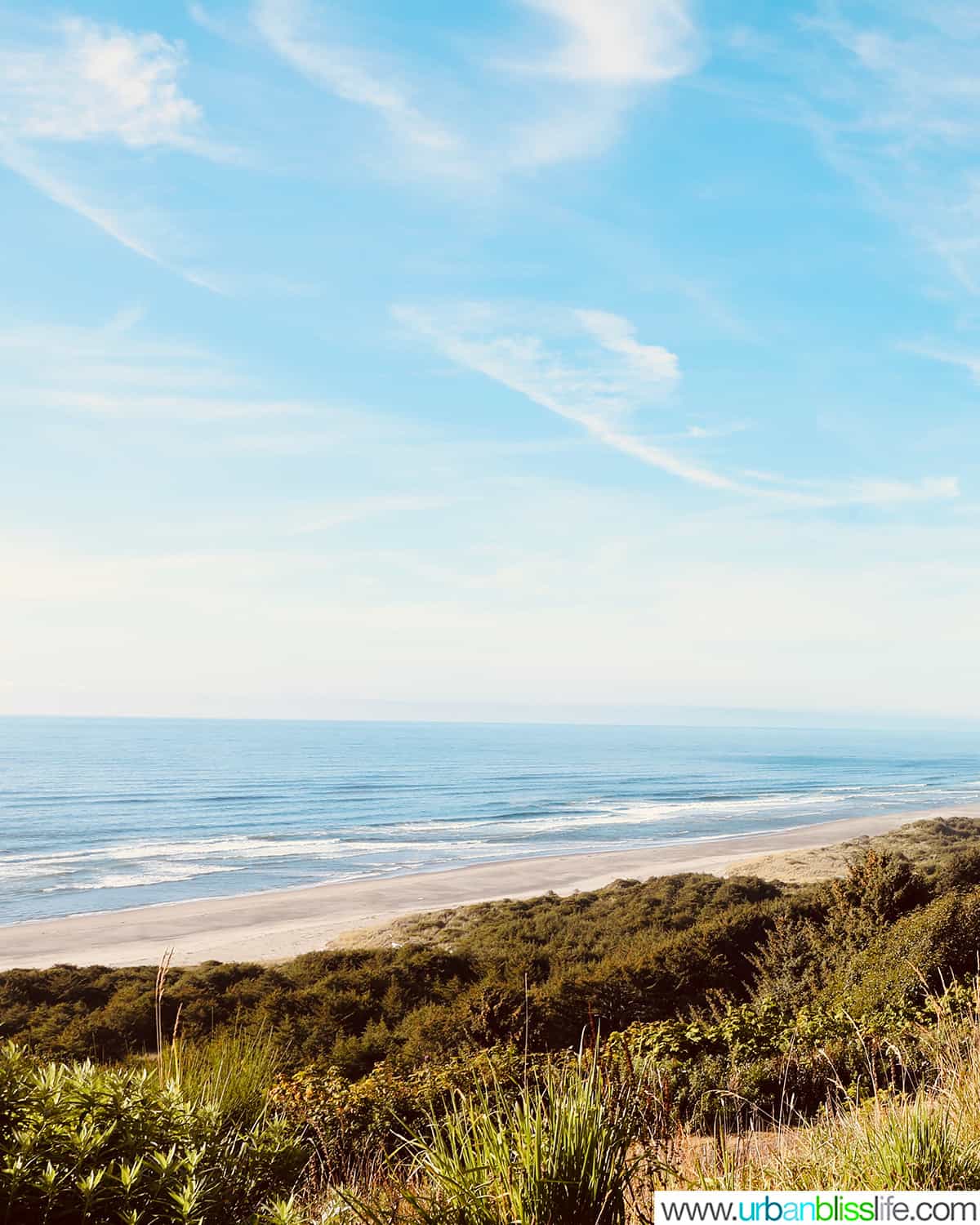 This laid-back town is the perfect place to unwind and soak up the natural beauty of the coast. It's home to the world famous Tillamook Creamery (formerly Tillamook Cheese Factory), which is one of the state's most popular tourist attractions.
You'll also find several scenic hiking trails, as well as a variety of galleries, shops, and restaurants. The Tillamook Air Museum is also a great option for sightseeing here.
Other best spots along Oregon's Pacific Coast
Whether you're looking for a laid-back beach vacation or a more adventurous getaway, there's sure to be a town along the coast that's perfect for you. In addition to these best beaches, also check out Gold Beach, Seaside Beach, Neskowin, Manzanita, Rockaway Beach, Coos Bay, and Port Orford.
Find the best places to stay on the Oregon Coast
Up and down the coastline, you will find a variety of accommodations. From traditional hotels and motels to vacation houses to yurts and treehouses. Use the search form below to find a place to stay during your Oregon vacation.
Find the best flights to PDX
If you're flying out to the Pacific Northwest to visit the Oregon Coast, you will most likely want to fly into PDX International Airport in Portland, Oregon. Portland is about an hour and a half drive away from the central Oregon Coast.
If you visit, please be sure to let them know that you read about it on Urban Bliss Life! And if you snap some pics, tag us @UrbanBlissLife and #UrbanBlissLife on Instagram, TikTok, Twitter, and Facebook.