Thinking of vacationing on the Oregon Coast? Here's a quick look at things to do in Lincoln City, with a video reel of our recent Spring Break trip.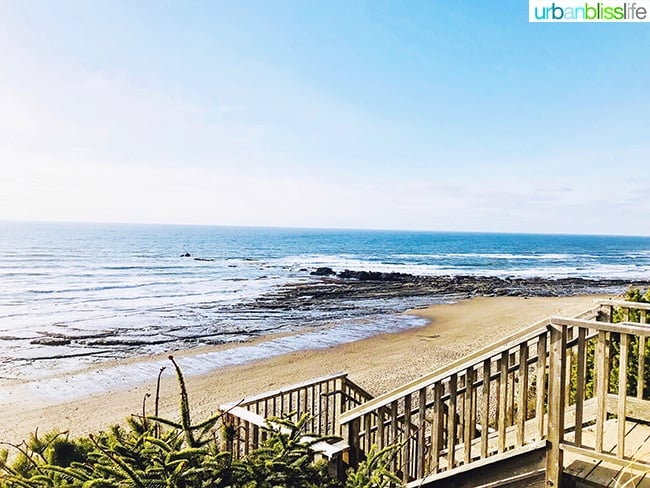 While my family and I enjoy traveling to distant places throughout the year, we typically prefer to stay close to home during spring break.
Last year, I actually was out on a spring break trip of my own with a press trip to the Hawaiian island of Kauai. This year, I was looking forward to a low-key relaxing week at home with the kiddos.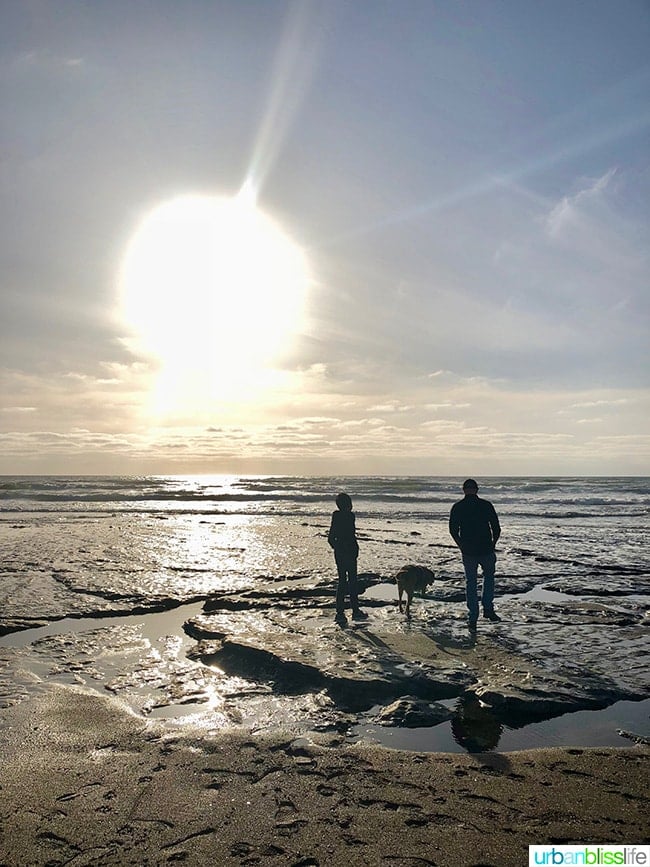 We can never resist the call of the Pacific Ocean, however, and its glorious beaches that stretch for miles and miles along Highway 101. Luckily, we're just a little over an hour away from the coastline, so we took three days to hop over and spend the last part of spring break on the Oregon Coast.
While there are many favorite beach towns (Pacific City, Newport, Tillamook, and Astoria, to name a few), we stayed in Lincoln City.
I made a short video of the highlights of things to do in Lincoln City (and don't forget to subscribe to my YouTube channel while you're over there!).
Things to do in Lincoln City: Eats
Kyllo's
Kyllo's is a Lincoln City classic. It's one of the few beachfront restaurants in town, so it has a beautiful view and serves traditional seafood dishes. The restaurant is large, and great for families. You can't go wrong ordering classics like fish and chips, calamari, or the seafood pasta, but there are also always delicious seasonal specials on the menu.
Kyllo's Restaurant
1110 NW 1st CT
Lincoln City, OR 97367
HOURS: daily 11:30am - 8pm
(541) 994-3179
Visit the Kyllo's Restaurant website for more information.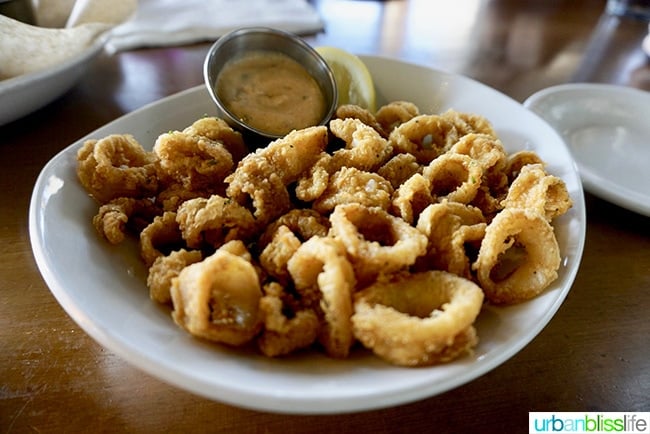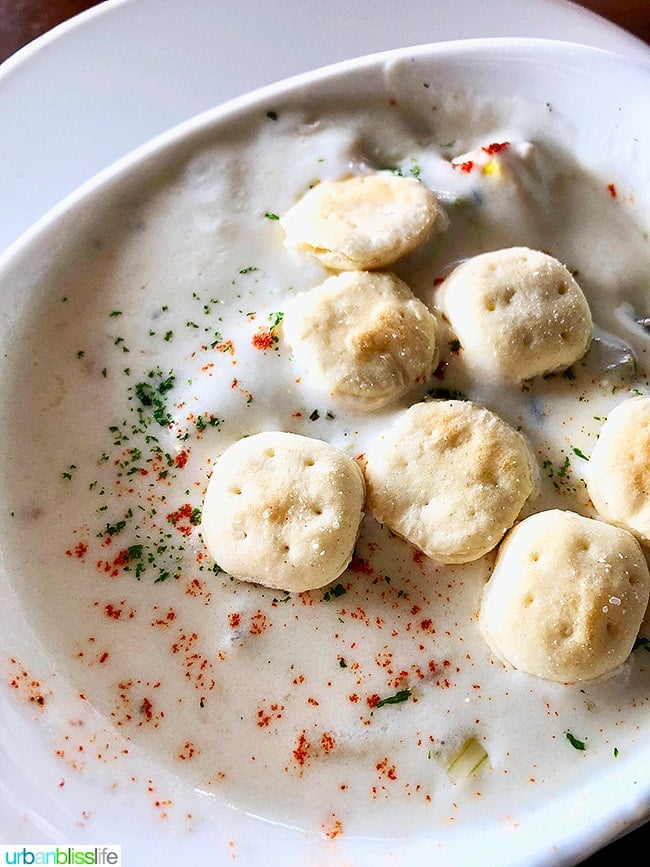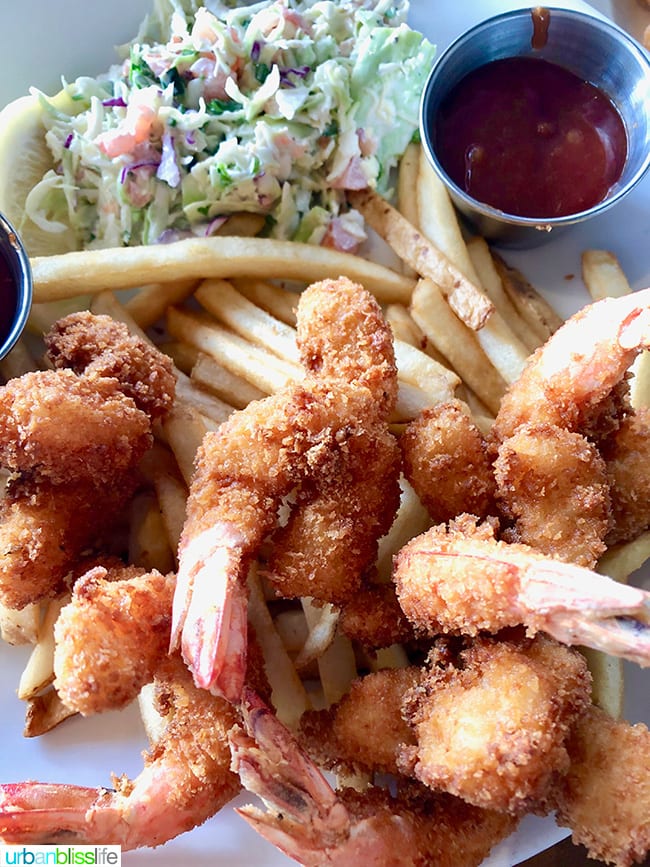 Wildflower Grill
Wildflower Grill is situated right at the entrance of Lincoln City on Highway 101. The back faces a creek, and the house setting is charming. We've only eaten breakfast here, but each time we've been served large platters of delicious fare to start our day.
The Wildflower Grill
4250 NE Highway 101
Lincoln City, Oregon
(541) 994-9663
HOURS: Sunday & Monday 7am - 4pm, Tuesday - Saturday 7am - 9pm
Visit the Wildflower Grill website for more information.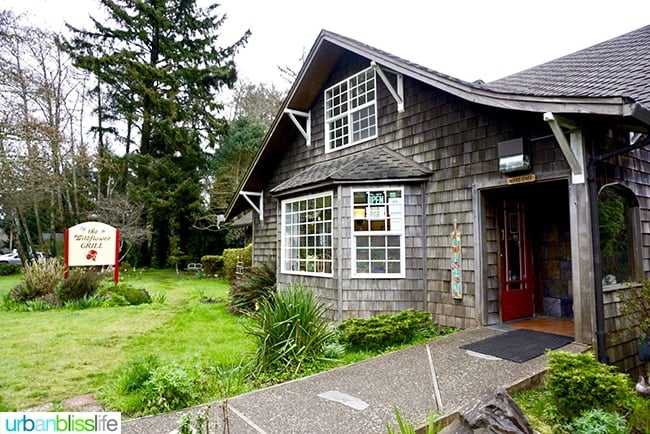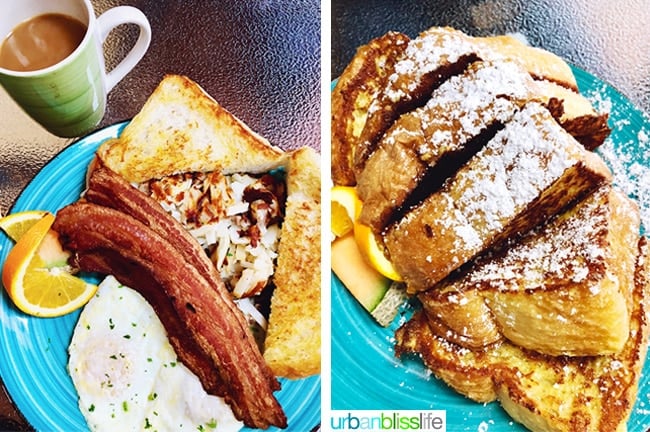 Mo's
Mo's Seafood & Chowder is an Oregon Coast institution, with currently nine locations throughout the state. The Mo's in Lincoln City is right on Taft Bay, and has an ample parking lot. It's a great place for families and large groups!
Mo's Lincoln City
860 SW 51st Street
Lincoln City OR
541-996-2535
HOURS: daily 10:30am - 9pm
Visit the Mo's Seafood & Chowder website for more information.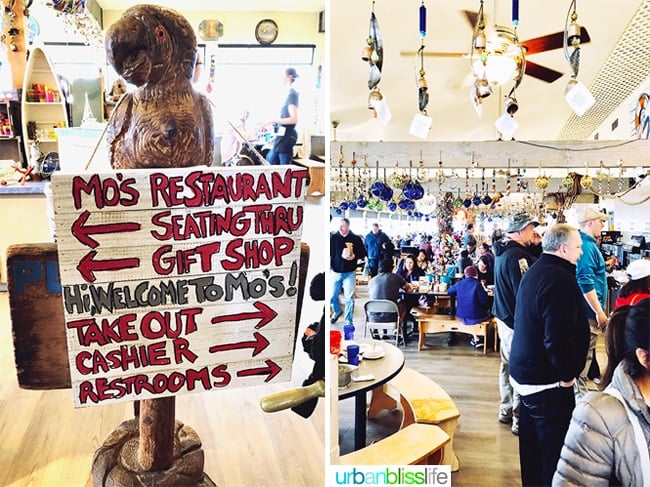 Lee's Chinese Restaurant

We drive by Lee's Chinese Restaurant every time we go to the coast, and we finally decided to try it for dinner one night. We loved it! This quiet gem has been in Lincoln City for generations, and serves delicious Chinese and American food, with a decent kids menu.
Lee's Chinese Restaurant
Lincoln City, Oregon
HOURS:
Visit the Lee's Chinese Restaurant website for more information.
Things to do in Lincoln City: Activities
The most obvious attraction in Lincoln City, Oregon is the coastline, and the numerous sandy beaches that stretch for miles and miles. Outdoor adventurers will love all of the hiking trails nearby, as well as outdoor fun at Devil's Lake, Taft Bay, and Siletz Bay Wildlife Refuge.
Tide Pools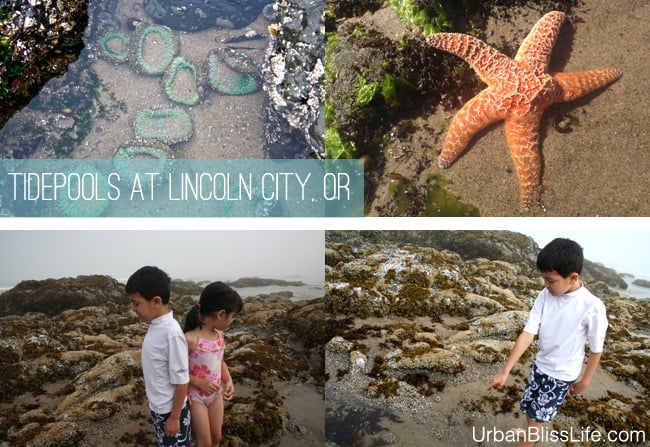 The tide pools in Lincoln City beach are a fun place to explore with kids. Just be sure to keep a close eye on the little ones, as waves can come up pretty quickly, and the rocks are slick.
We didn't get a close look at the tide pools during this recent visit because of the weather, so here's a photo from a few years ago. My kiddos were so little compared to now (see family photos below)! The best time to go is early in the morning during the summertime. That seems to be when you'll see the most marine life.
Outlet Mall
In addition to all of the outdoor fun, the outlet mall in Lincoln City is one of the area's most visited attractions by tourists and Oregonians alike. It's a great place to get some steps in when the weather isn't cooperating and you need to get out of the hotel/beach house. There's a Nike store, Justice, Old Navy, North Face, Ann Taylor, Bath & Body Works, and more. The outlets are located at 1500 SE Devils Lake Road, Lincoln City, Oregon. Visit the Lincoln City Outlets website for more information.
Things to do in Lincoln City: Where to Stay
We've stayed at the Coho Oceanfront Lodge before, and enjoyed our stay there. It's right on the beach, and perfect for a couples getaway or if you have small children and no pets (they allow small dogs).
Olivia Beach Vacasa rentals
Since we like to travel with our dog Kirby (AKA Urban Bliss Dog on Instagram), we usually find dog-friendly Vacasa rentals at Olivia Beach. We've loved the Dog Paddle in past years, but this year we stayed at the Glass Float - also in Olivia Beach. It can sleep up to 8 people, has a hot tub, outdoor shower, and more. We loved having so much room for us, the kids, and Kirby to roam and relax during our vacation.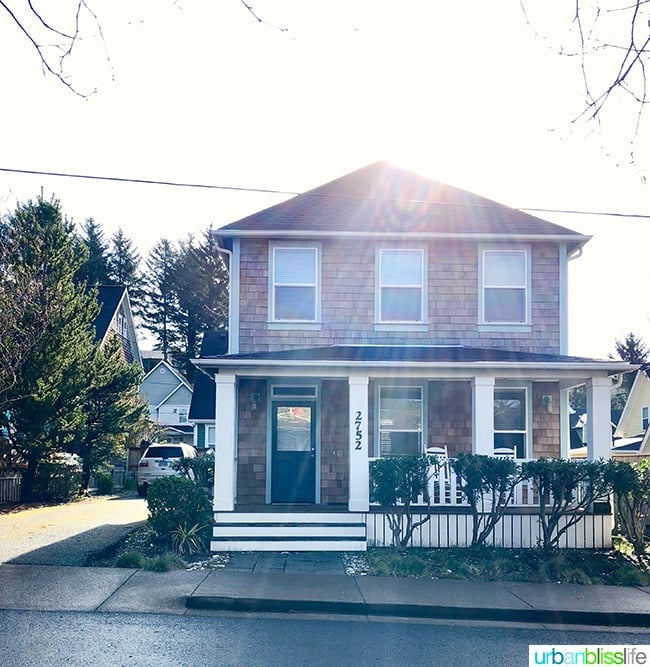 You can read more about Olivia Beach Cottages in my previous post.
Oregon Coast Beach Family Fun
We had a wonderful, relaxing three days at the Oregon Coast this spring break. If you have any questions, you can always post them in the comments below, or join my Food, Wine, and Travel Bliss Facebook group for Urban Bliss Life readers. It's a fun, supportive community where we share our food, wine, and travel tips!
And since I rarely post family pics on here, I thought I'd share these from our beach trip. Traveling with family is the BEST and I love exploring the world with these wonderful humans - and Kirby too!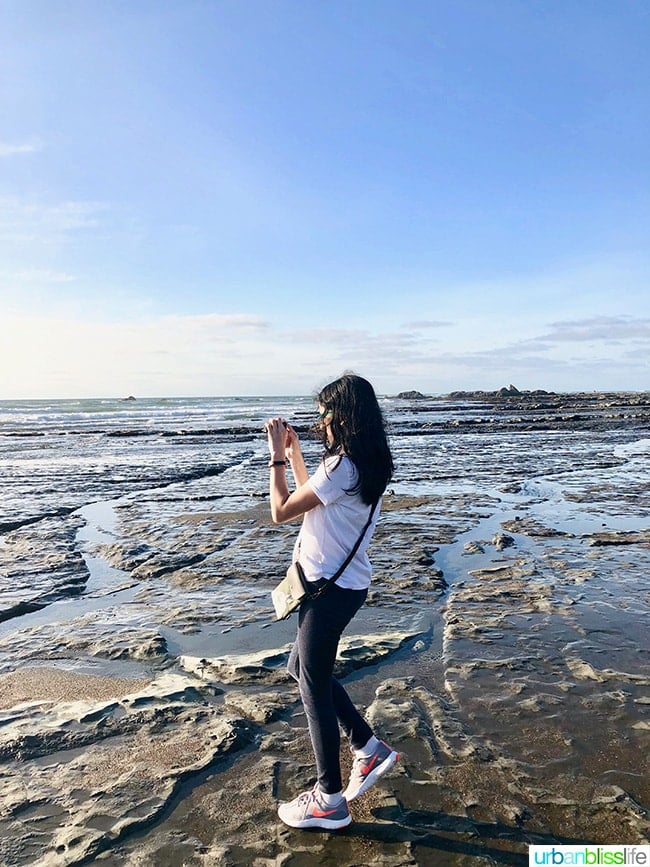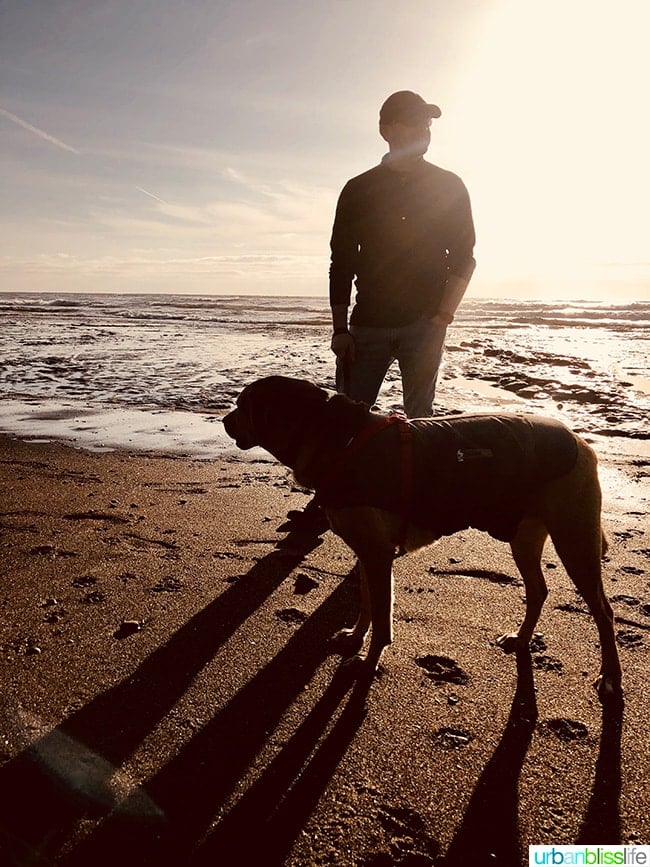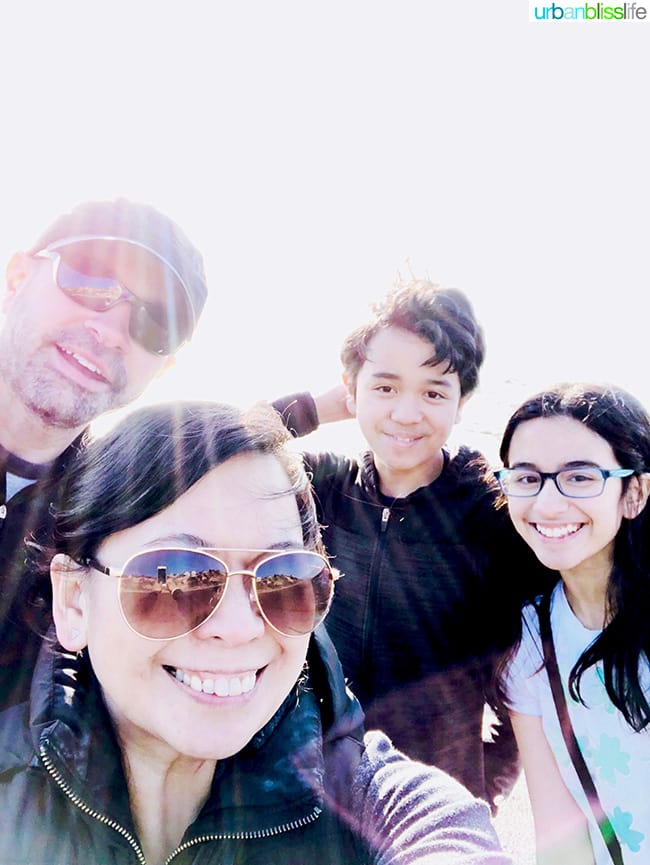 Have you been to Lincoln City, Oregon? If you live outside of Oregon, what's your favorite local getaway within a couple of hours' drive from where you live?
More Oregon Coast Travel Bliss
The Oregon Coast Aquarium (Newport, Oregon)
Salishan Spa & Golf Resort (Gleneden Beach, Oregon)
Travel Guide: Pacific City, Oregon
Tidal Raves Restaurant in Depoe Bay
PIN IT: