Update: Bar Casa Vale no longer offers their brunch menu. Check out this post for an in-depth review of Bar Casa Vale.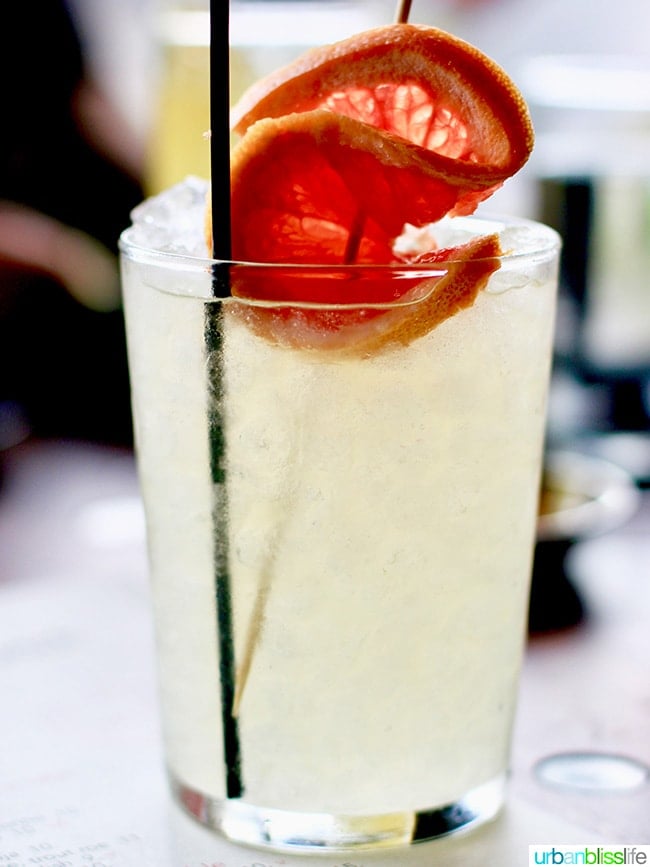 As much as we thrive on sharing our finds with the world, there are some places that we food, wine, and travel writers wish we could keep all to ourselves.
I confess that I've put off writing about the brunch at Bar Casa Vale for a couple of months now. Sure, I've been super busy, but I've also secretly, selfishly been wanting to hold onto this lovely piece of brunch heaven. Brunching in Portland is a bit of a sport, and sometimes I quite enjoy watching the masses wait for hours in line for biscuits and bacon while my friends and I casually saunter into a no-wait brunch of fried chicken and waffles and the best coffee around.
Alas, much like I believe every person should be able to see Hamilton the musical (so incredible!), I believe every Portlander should also check out the amazing brunch at Bar Casa Vale.
Jump to:
Brunch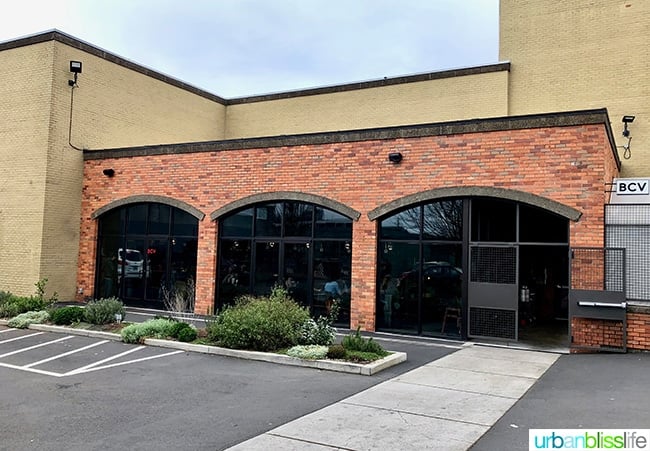 I've written about Bar Casa Vale before. Their happy hour and their dinner menu are outstanding, and this cozy Spanish tapas eatery, while not large, also includes a cozy heated outdoor space and a rare parking lot.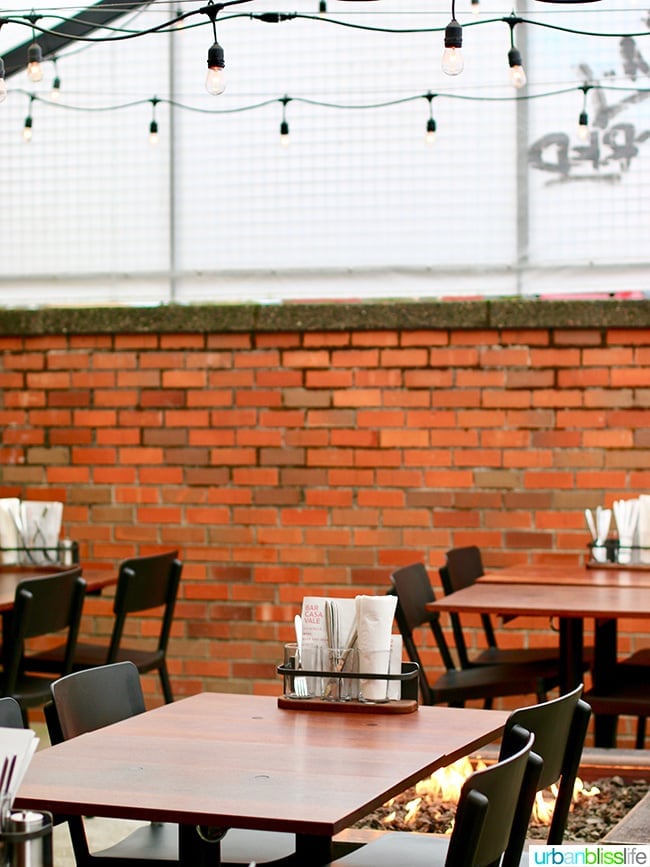 The eighth food baby of prolific restaurateur Nate Tilden (Clyde Common, Olympia Provisions, et al) and his business partners – opened in late 2016. Located at the intersection of SE 9th and Sandy Boulevard, the unassuming brick facade is adorned by a simple BCV sign with no other fanciful artistry to signify the specialness of this place.
They save that, deliciously, for the food and drinks they serve.
Brunch drinks
Bar Casa Vale launched their weekend brunch program in January of 2018. My husband and I had the opportunity to check out their brunch offerings back then and were impressed by the menu.
We started with a cup each of Stumptown coffee ($3). At the time they were serving Stumptown Holler Mountain, which is the BEST coffee you could enjoy on a lazy, tired Sunday morning to kick off your brunch.
Since the bar program is stellar at Bar Casa Vale, we also had to try some of their brunch cocktails.
I enjoyed the Sparkling Sangria ($11) made with cava, white port, and citrus. Hubby enjoyed the Agua de Valencia ($11) with gin, vodka, citrus, and cava.
Brunch food
Brunch at Bar Casa Vale goes well beyond the typical bacon, biscuits, eggs. Here, you'll find ginormous, comforting warm cinnamon rolls ($8) with tangerine curd to help soak up your brunch coffee. And hearty rotisserie lamb cazuela ($14) with artichoke, chickpeas, and poached egg for the famished.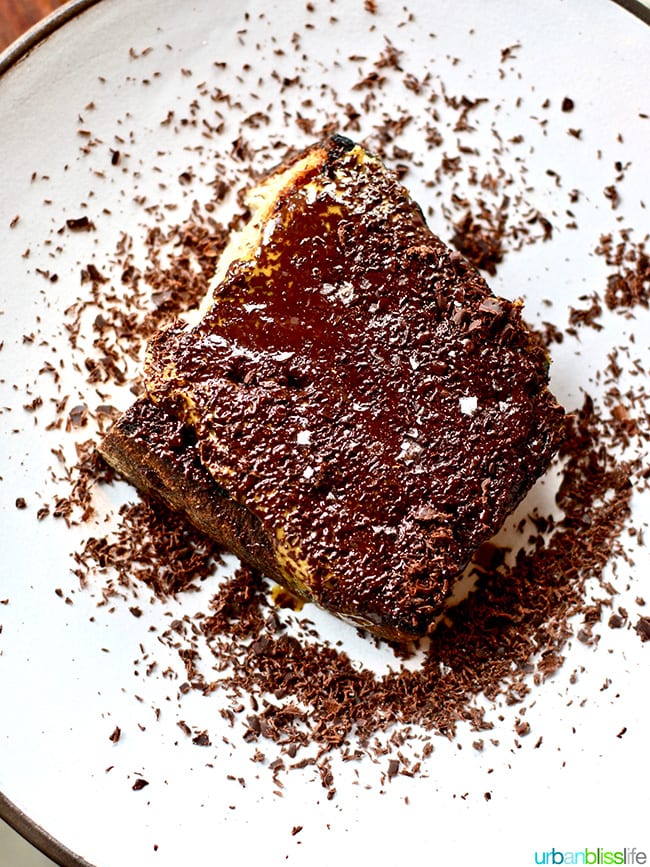 We kicked our brunch eats off with the Chocolate Toast ($8) which has pistachio, a healthy douse of olive oil, and generous shavings of chocolate. Definitely a MUST order if you have a sweet tooth! The bread is wonderfully crisped and crunchy but not overdone, and soaks up the olive oil and chocolate beautifully
Next up, you know we had to try the Fried chicken and churros ($14). With each bite, you get a delicious sweet taste of honey underneath the crunchy, crispy fried chicken batter and the entire dish is sprinkled with manchego cheese. We shared this dish because we were ordering three items but I would honestly eat an order of this on my own - it's not a huge portion, but it's not too small either. It's perfect for one person.
Finally, we rounded out our Bar Casa Vale brunch with Chicken Meatball Cazuela ($15). As I wrote about in the Bar Casa Vale dinner & happy hour review, I absolutely adore their chicken meatballs, which are prepared with an awesome surprise of fried chicken skin. The brunch cazuelas are served with bomba rice grits, tomato, cilantro, tahina, and poached egg.
Hubby and I also shared this dish, but again, the portion is perfect for one hungry brunch-loving person like me. And I'm small, but I also don't like to split dishes with other people. So perhaps it's no surprise that I selfishly wanted to keep the Bar Casa Vale brunch all to myself as well!
Sides
And because there are people like me who are always still hungry when it comes to brunch food, Bar Casa Vale offers a smattering of yummy side dishes for $5 each.
Bacon
Sausage
2 Fried Eggs
Potatoes
Avocado Greens
Ken's toast + jam
Xurros
Actually, I wouldn't share these either. Heck, one order of each would almost make my ideal brunch platter! Just an idea BCV... the Urban Bliss Life Brunch Side Platter: one of each side for $25. Just putting it out there...
Visit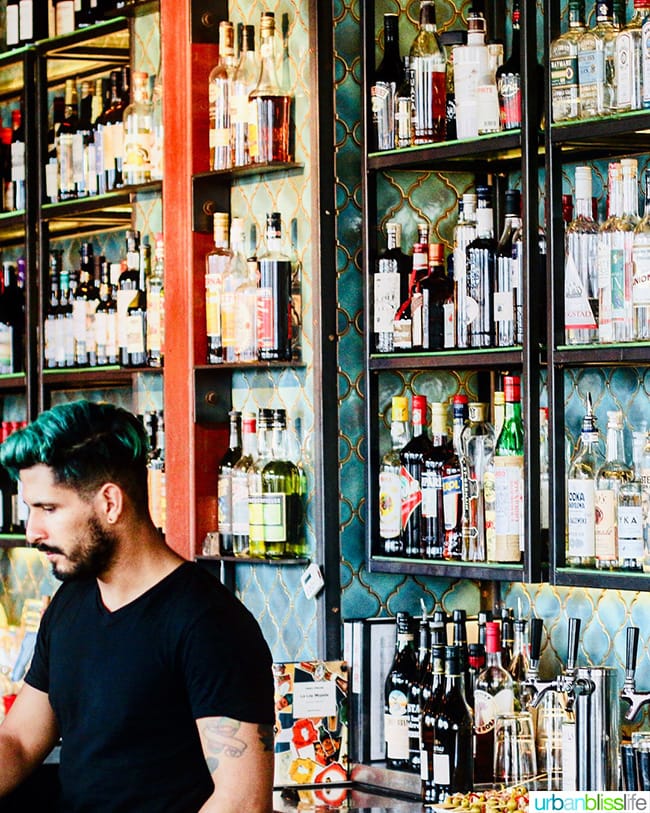 So now it's officially out on my blog, even though I wanted to keep this delicious info all to my hungry, selfish self. Bar Casa Vale has one of the most delicious brunches in town, served both Saturday and Sunday, without the crazy hour and a half long wait. And even if there is a bit of a wait, here you'll be waiting for delicious, mouthwatering, innovative dishes that take brunching up a few notches - well above and beyond your typical biscuits, eggs, and bacon.
If you are in Portland, THIS is where you must go for brunch.
Bar Casa Vale
SE 9th & Pine
Portland, Oregon
503.477.9081
info@barcasavale.com
HOURS
Monday - Thursday 5pm - midnight
Friday 4pm - midnight
Saturday 10am - Midnight
Sunday 10am - 2pm
What are the things YOU look for most when deciding on a breakfast or brunch spot?
I attended brunch at Bar Casa Vale as a media guest, but as always, all opinions and photos are my own. If you enjoy brunch here, you may see me huddled in a corner or at the bar, hoarding as much of the food and coffee and cocktails for myself as I can.