With a stunning scenic coastline, majestic Redwood forests, vibrant vineyards and welcoming small towns, Mendocino County, California is a peaceful oasis for travelers seeking a wide range of California adventures.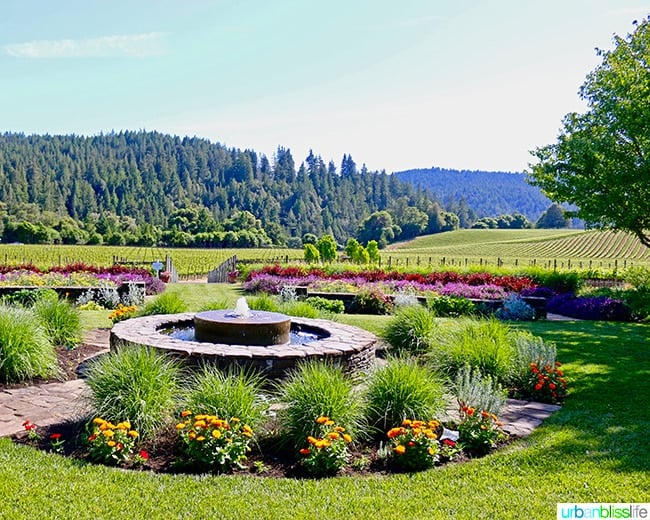 From towering Redwood forests to panoramic vineyard views to stunning coastal cliffs, with busy working farms and bustling main streets in-between, Mendocino County, California is a diverse section of the third largest – and most populous – state in the country.
I had the pleasure of visiting this beautiful part of Northern California for a three-night, four-day getaway with my husband to help celebrate his birthday. What a special treat!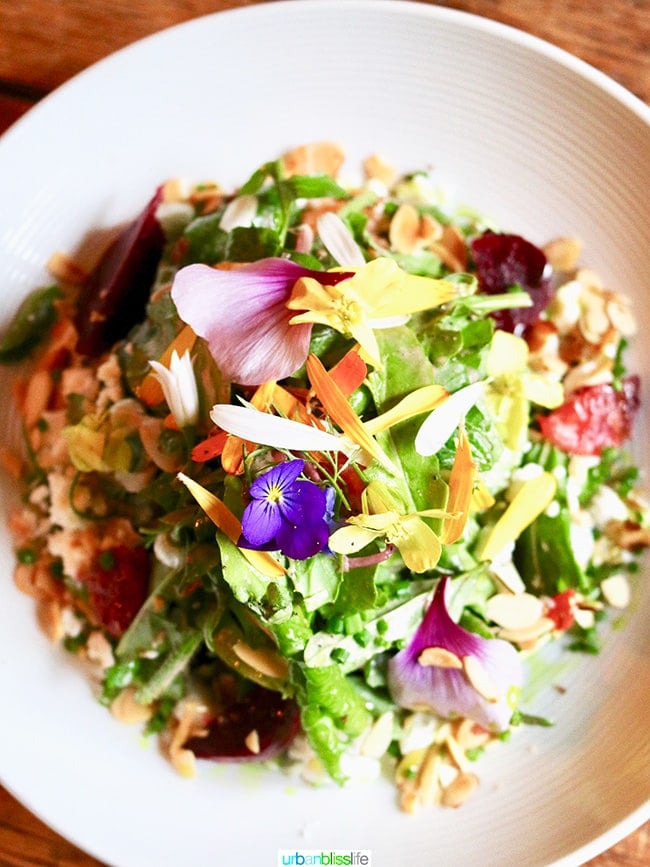 We had an amazing time visiting wineries and breweries, farms and creameries, gourmet roadside restaurants and tiny bakeries. The gorgeous salad pictured above is from The Bewildered Pig, a lovely restaurant that I can't wait to tell you more about soon in a separate post!
We even made a stop at the annual Anderson Valley Pinot Noir Festival, where we made new friends and discovered some truly wonderful new wines.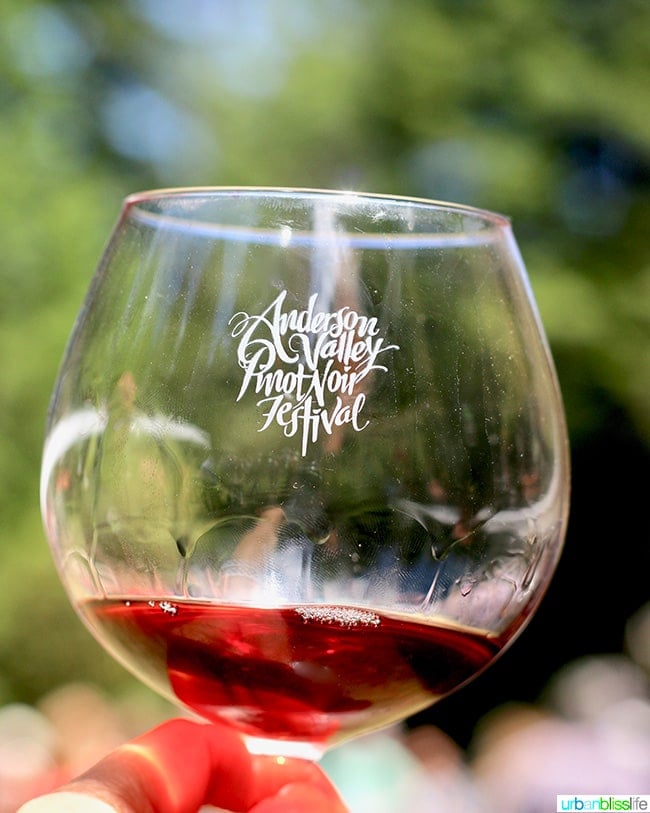 Over the next few weeks, I'll be sharing our travel bliss in Mendocino County here with you, and I hope you'll find our experiences helpful as you plan your own exciting journey to this serene, gem of California!
Getting to Mendocino County, CA
Mendocino County is in the northern part of the state, and traveling here couldn't be easier, as it's near four different airports. The center of the county is a 2-3 hour drive from San Francisco International Airport; a 1-2 hour drive from Oakland airport, a 1-2-hour drive from the Sacramento airport; and a quick 40-minute drive from the Santa Rosa Airport.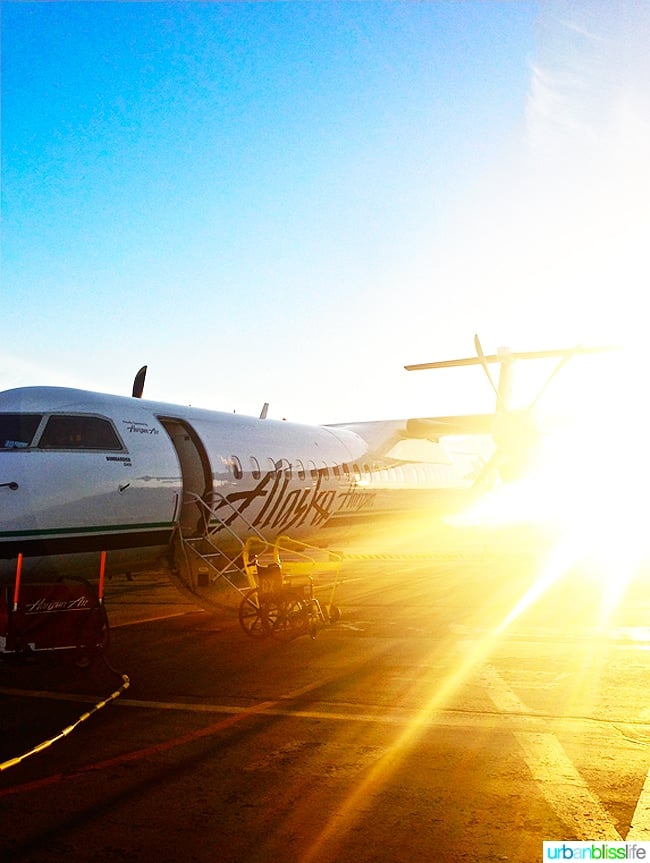 The Santa Rosa Airport, known as the Charles M Schulz airport, is one of my personal favorite airports in the country. It's tiny: one large room for arrivals, departures, and baggage, which makes it easy to fly in and out of here. Everyone is always incredibly friendly there. Maybe it's because most people fly out of there with a case of wine, which flies free on Alaska Airlines. But I think it's also a combination of having experienced the magic of the area that puts a smile on everyone's faces as they leave.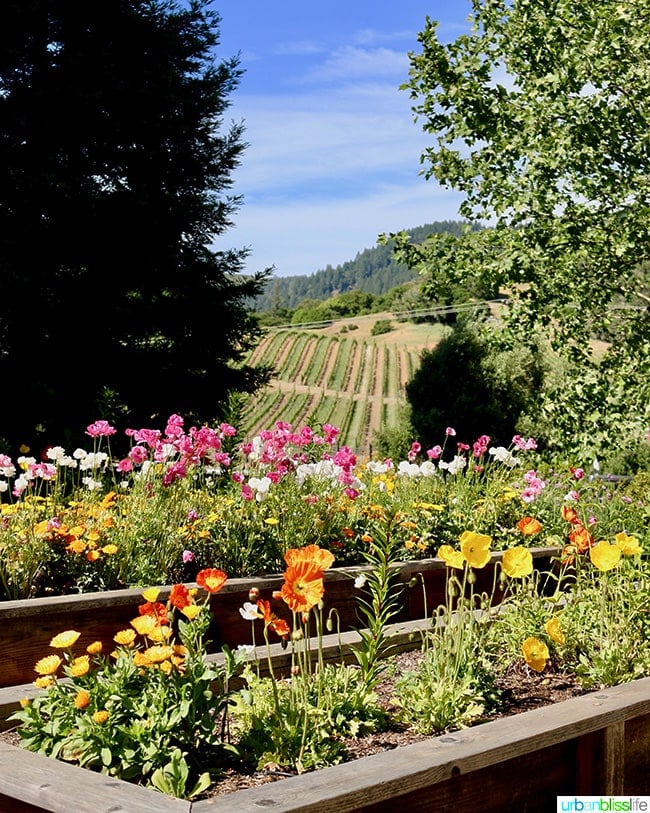 Mendocino County is divided into two distinct parts: inland and the coast. We had the pleasure of spending a bit of time in both areas, and if you're traveling here, I recommend planning to stay in at least two different spots as we did, so that you get a full scope of the varied beauty of this part of the state.
Inland
From the Santa Rosa Airport, we drove for several miles along the windy Highway 128 until we reached the town of Philo.
There, we stayed at The Madrones, a gorgeous picturesque inn (pictured above) that I am excited to share with you in a separate post, while exploring the inland towns of Philo, Boonville, and Yorkville.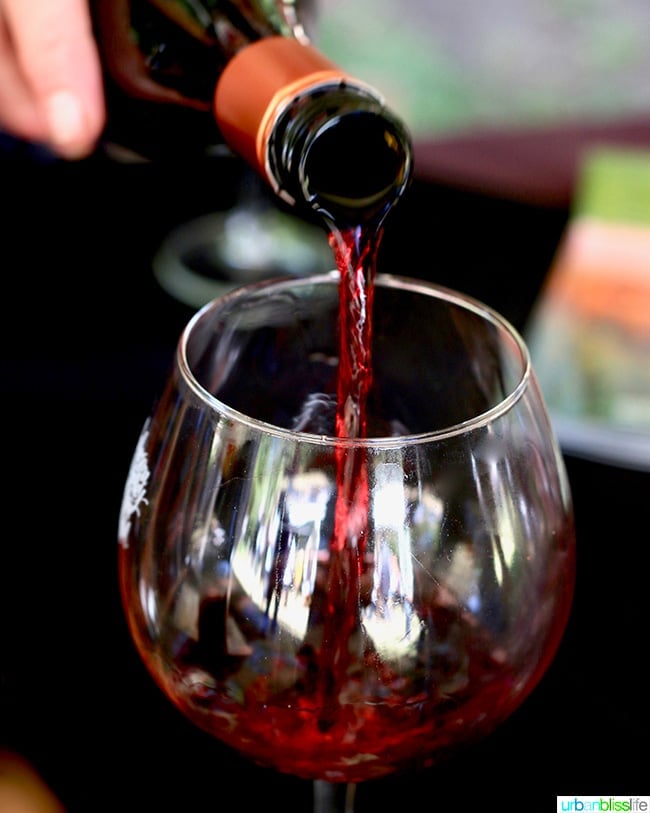 This is where we did the majority of our wine tasting, in the scenic Anderson Valley. It is also where we spent an afternoon at the annual Anderson Valley Pinot Noir Festival before heading up to the coast for the remainder of our trip.
Coastline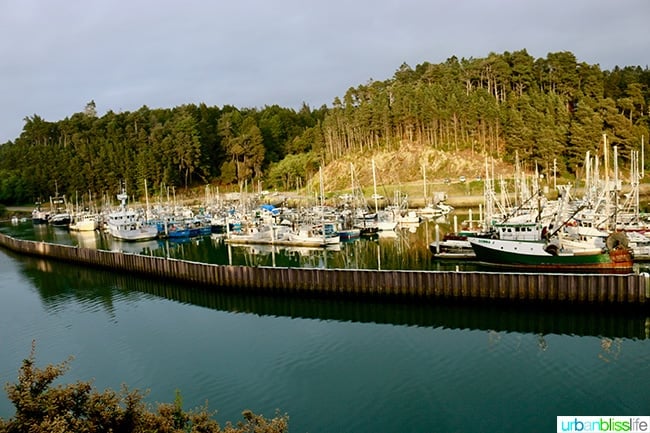 Getting to the coast is just as easy as it is to reach the main inland towns. As the farms and vineyards give way to Redwood forests before the trees begin to clear, you start breathing in that lovely, salty ocean air. As a Pacific Northwest gal who spends a lot of time escaping the city for the coast, I love that moment when you can smell that the ocean is near.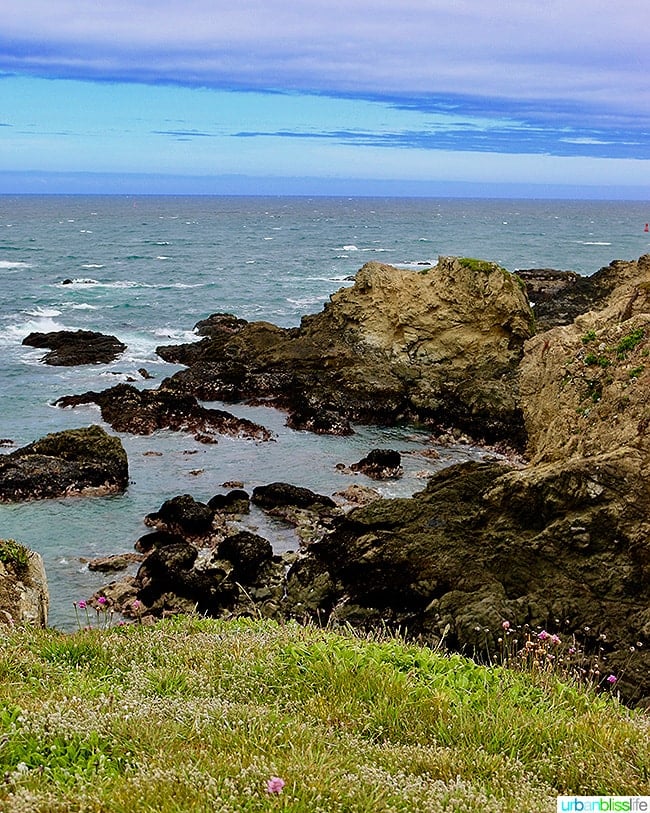 The city of Mendocino is located along the coastline, and we stayed nearby in Fort Bragg. The layers came on as we experienced colder temperatures and ocean breezes compared to the drier, hotter climate of inland Mendocino County. It was a beautiful spot to explore as we ended our journey to this quieter, more peaceful part of California.
Coming up
In the coming weeks, I will be sharing bits of our journey with you, and I hope you'll be inspired to make your own trip to Mendocino County. It's truly a stunning part of the state. If you're wanting a sunny getaway with beaches, outdoor adventures, and world class wines, beers, and restaurants – without the crowds, noise, and congestion – this is definitely an oasis you'll want to visit!
Stay tuned for more!
I partnered with Visit Mendocino for this trip to Mendocino County, California. As always, all opinions and photos are my own. I only write about experiences, products, and places I believe you will all love, too!