Searching for the best Valentine's Day Wines? Sparkling wine is always a great way to celebrate, and I've got some 2021 sparkling wine picks for this day of love, plus some food and wine pairing suggestions!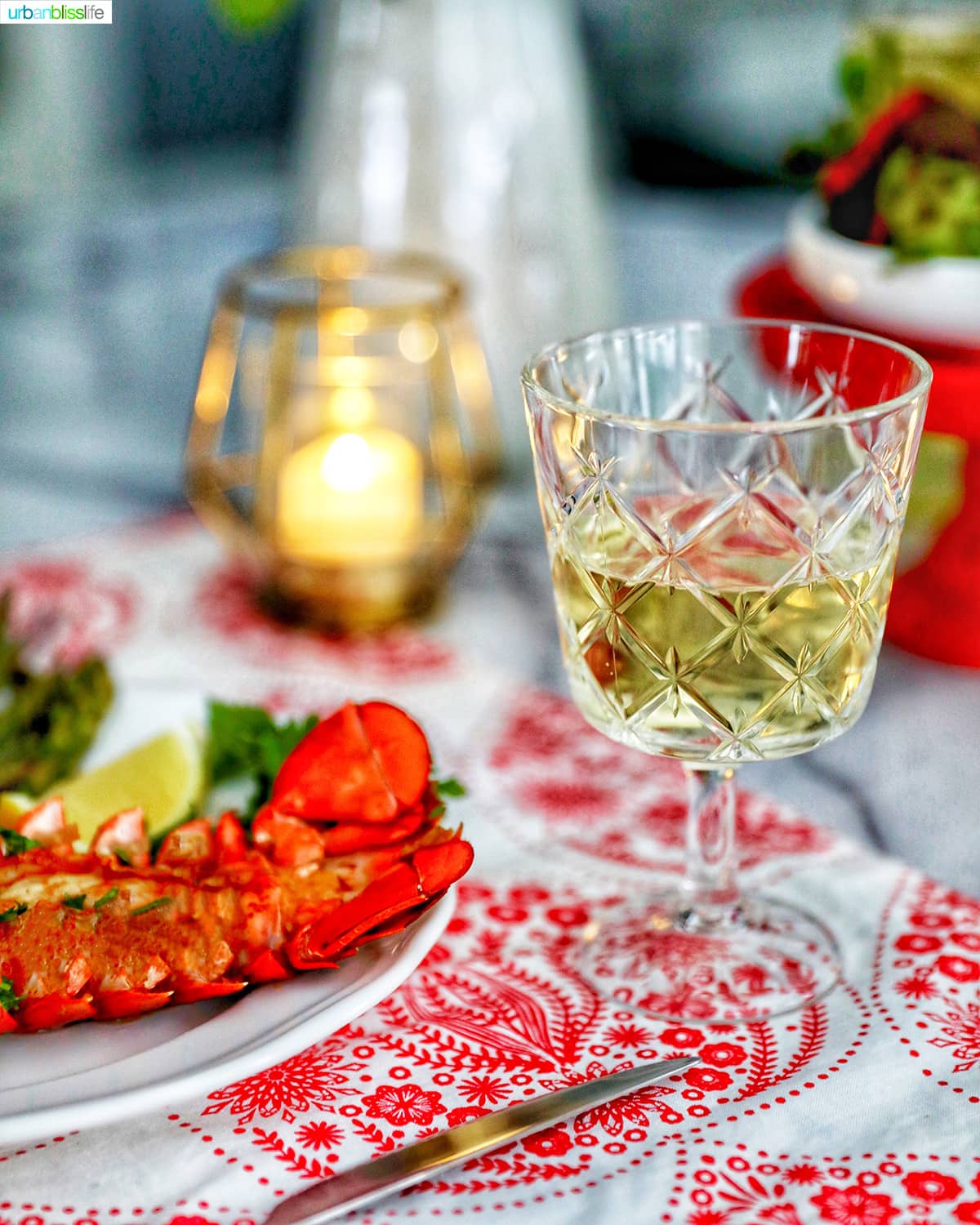 Sparkling wine and Valentine's Day go hand in hand.
The effervescent bubbles, the elegant flute glasses, the celebratory toasts. From Champagne to Cava to Brut Rosés, sparkling wines of the world are all perfect for Valentine's Day.
If you're looking for a special bottle to share with that special someone – or just for yourself, because you deserve to be your own special someone too! – I've got some sparkling wines that will make your tastebuds happy and won't break the bank!
Check out this WSET Global article to learn more about sparkling wines of the world.
Criteria for selecting Valentine's Day sparkling wines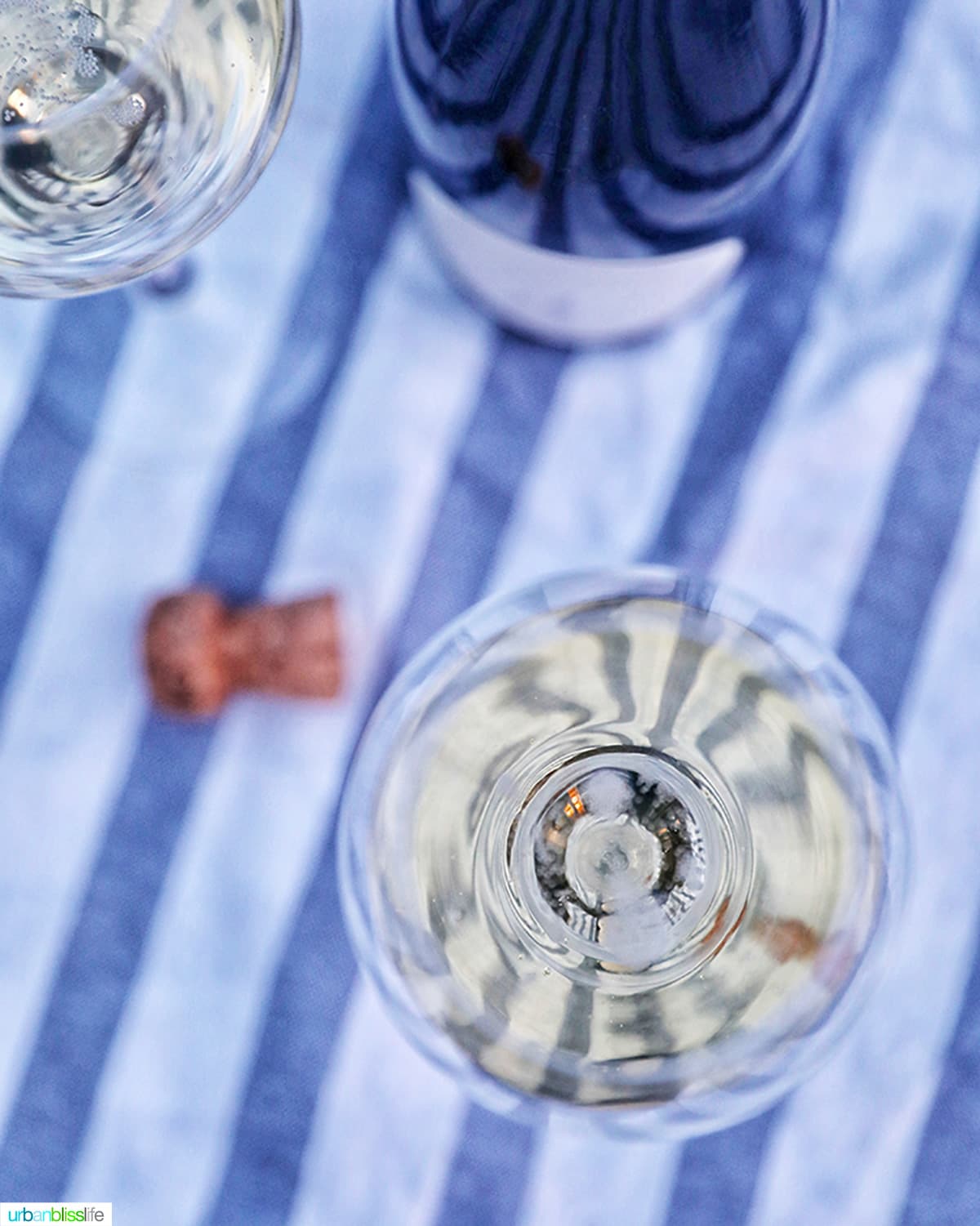 Due to the unique nature of this pandemic Valentine's Day, I've selected wines that meet these three requirements:
They are easily available online for purchase.
Each bottle costs less than $50.
These sparkling wines would pair well with Valentine's Day fare.
So get those champagne glasses ready and check out these sparkling wines!
Sparkling wines for Valentine's Day 2021
I've selected six sexy sparkling wines that I think you and your loved one will love this Valentine's Day!
The first four sparkling wines are available via Whole Foods Market/Amazon.com online order. I was able to order these exact wines and receive them the same day!
The last two are Oregon sparkling wines that are available for purchase online from the winery websites. These will take some time to ship, so you likely will not receive them in time for Valentine's Day, but if you're local to the Portland, Oregon area, they do offer pickup at the winery.
Of course, if you're like me, the days are all blending together. So you can choose any day you want to officially celebrate Valentine's Day! ;)
Jacques Bardelot Brut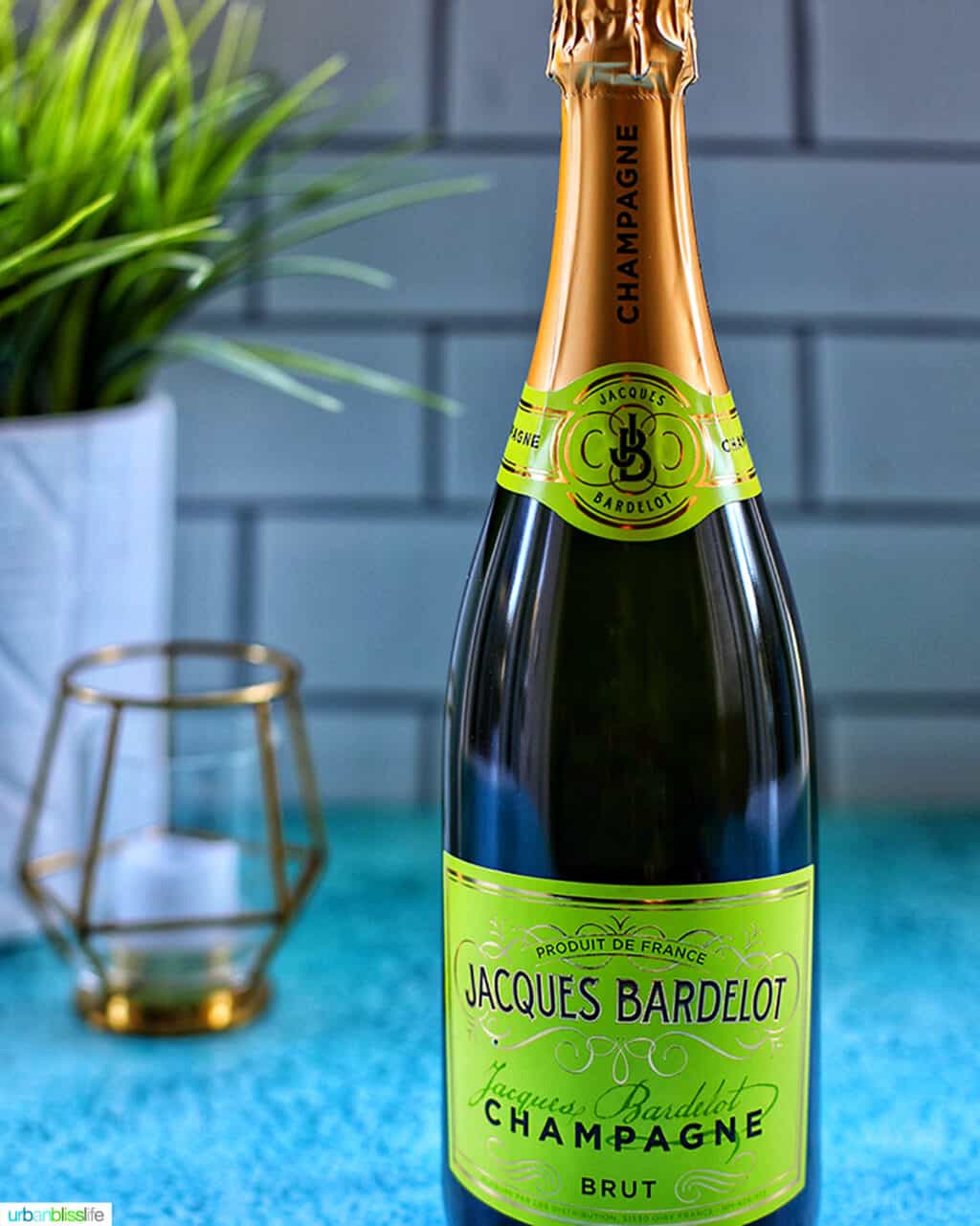 $29.99
This Non-Vintage Jacques Badelot Brut Champagne is a beautiful, well-balanced blend of 50% Pinot Noir, 30% Meunier, and 20% Chardonnay.
With classic aromas of green apple & ripe pear, and flavors of biscuit and brioche on the palate, this is an excellent classic Champagne at an AMAZING low price.
This Champagne pairs beautifully with most seafood dishes, such as this Poached Halibut recipe. It also pairs well with soft cheeses and fresh fruit.
De Chanceny Cremant de Loire Brut Rosé
$16.99
This fine sparkling wine is produced by the #1 producer of Cremants de Loire and is another incredible value for the quality of the wine. Made from hand-harvested Cabernet Franc grapes from the Loire Valley, this sparkling rosé is made in the traditional method and aged for 12 months on the lees in underground cellars.
With fresh aromas of wild strawberries and ripe red berries, this is a well-balanced sparkling with fine delicious bubbles.
Ideal to pair with: Pork and Peanut Dragon Noodles or Vegan Red Curry Pasta. Also pairs well with sushi, savory cakes, spicy food, or red fruit tarts.
Gloria Ferrer Blanc de Blancs
$25.99
In California, the wine town of Carneros is known for its high quality sparkling wines. Here, Gloria Ferrer makes vibrant, approachable sparkling wines in the traditional method like Champagne, known as Methode Champenoise. The Gloria Ferrer Blanc de Blancs is available online at Whole Foods Market via Amazon for just $25.99.
Blanc de Blancs are made with 100% Chardonnay grapes. This sparkling wine has refreshing aromas and flavors of green apple, pear, and apricot.
It pairs well with citrus-forward entrees and fruit-forward desserts, such as this these Mini Pavlovas with Strawberries and Peaches.
Graham Beck Brut Rosé
$19.99
This Graham Beck Brut Rosé is a lovely pale pink sparkling made in the traditional method in South Africa, where it bears the label as a Method Cap Classique.
While this is one of my Go To sparkling rosé wines for pretty much any day, it's a delicious and delightful Valentine's Day wine. With ripe raspberries and strawberries on the nose and on the palate, this is a nice celebration wine that drinks beautifully on its own. It also pairs well with seafood, particularly crab.
I love drinking this with an appetizer of Crab Puffs, or with a main course of Crab Fettuccine.
2016 Brooks Extended Tirage Sparkling Riesling
$55
Okay, okay. So this wine is a touch over my $50 rule. But trust me: it's worth so much more than the extra $5 you pay for it!
The 2016 Brooks Winery Extended Tirage Sparkling Riesling is a very special Oregon sparkling made from 100% Riesling grown in Hyland vineyard. It's dry, with perky acidity, and pronounced aromas and flavors of citrus and apple.
I love this sparkling wine and enjoy it mostly with seafood. It has enough structure and balance to pair well with rich, hearty seafood dishes, like this Seafood Paella. And also flirty enough to pair deliciously with sensuous briny oysters.
2015 Raptor Ridge Winery Brut Rosé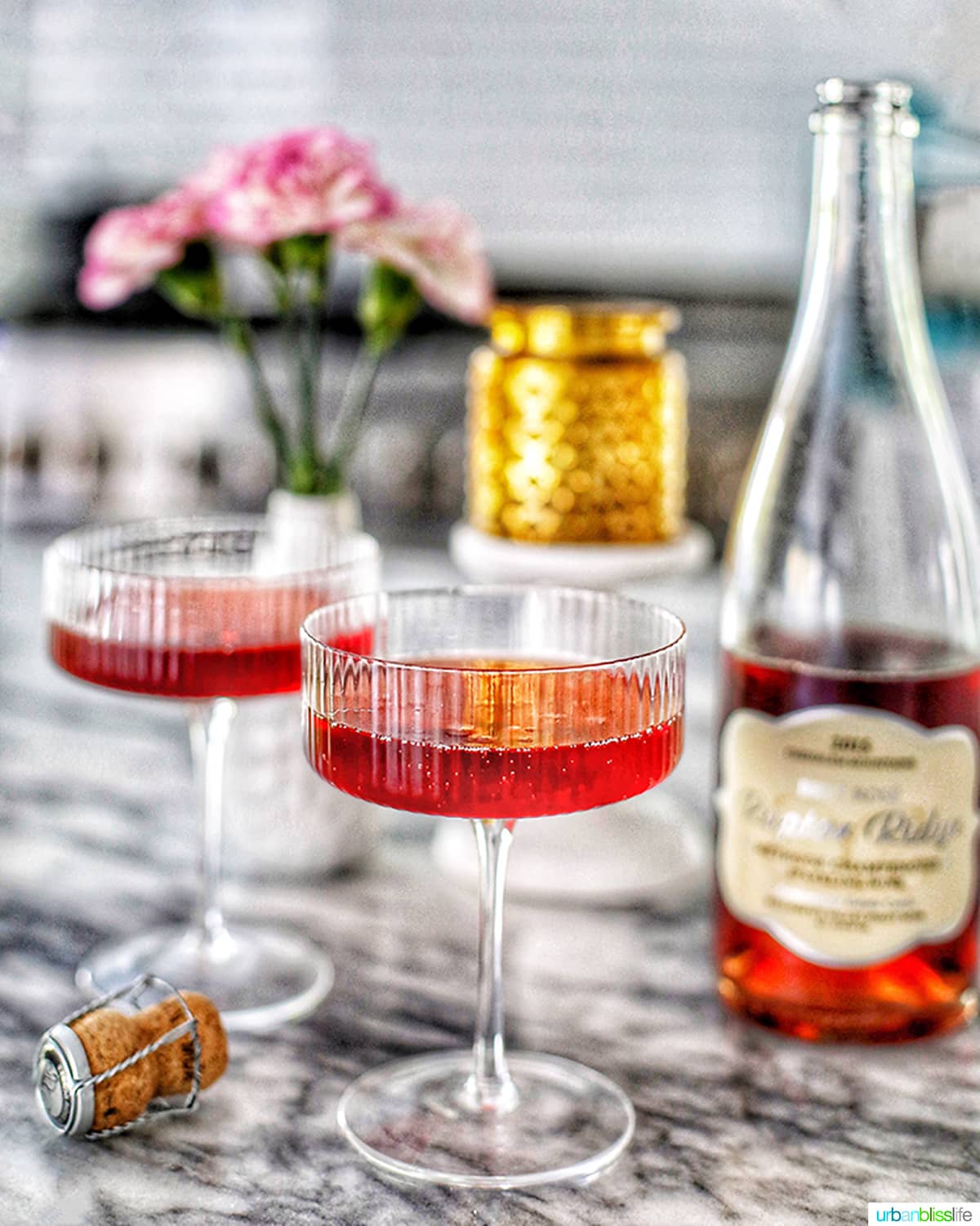 $50
This 2015 Raptor Ridge Sparkling Brut Rosé Method Champenoise is made from a combination of estate grapes and grapes from high elevation Harbinger Vineyard, this is a deep bright reddish pink that is darker than most Oregon sparkling rosés. It has lively acidity with bright red fruit aromas and flavors, with a hint of watermelon hard candy.
This Oregon sparkling wine pairs well with a simple yet elegant salmon dish.
More Valentine's Day Wine Pairings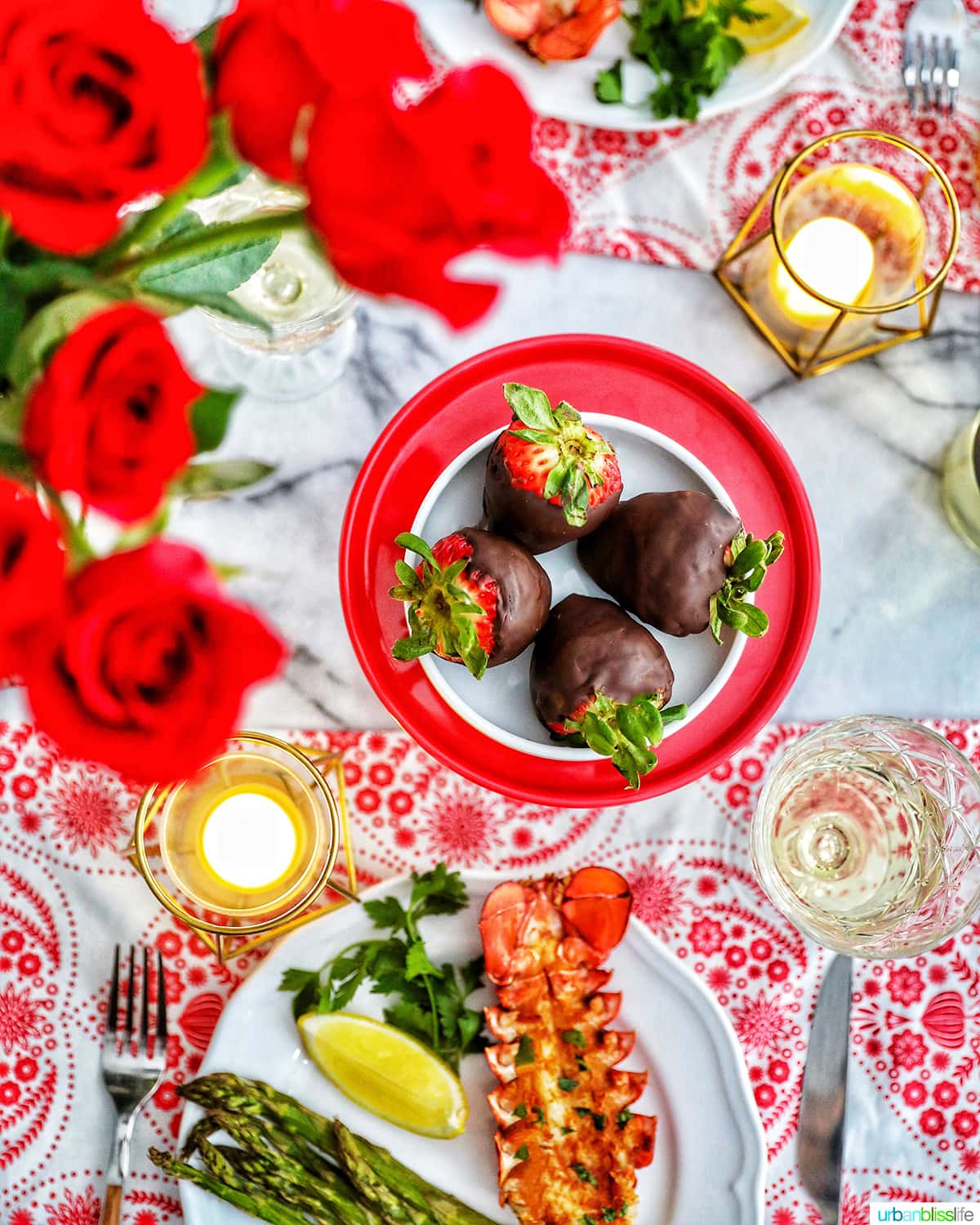 If you're mainly looking for a particular wine to pair with your Valentine's Day dinner, here are some suggestions beyond sparkling wine.
White fish - Opt for a crisp, refreshing Pinot Blanc or Pinot Grigio/Pinot Gris.
Salmon - Elegant salmon pairs deliciously with both white and red wines, depending on how it's prepared. If you prefer white, drink a lightly oaked Chardonnay with salmon. If you prefer red, go for a red wine with light tannins, like an Oregon Pinot Noir or a Gamay/Beaujolais.
Citrus chicken dish - I love roast chicken with an unoaked or lightly oaked Chardonnay.
Spicy food - Riesling is always amazing with spicy food. The high acidity helps balance the spice. And if you like heat in your food, Riesling can help enhance that heat. Try it with Thai-Inspired Red Curry Pasta or Pork & Shrimp Wontons in Chili Oil.
Steak or beef roast - You can't go wrong pairing a big red wine with rich tannins with steak. Cabernet Sauvignon, Merlot, Syrah, Grenache - all of these bold red wines pair amazingly with Steak with Chimichurri Sauce or Garlic Rosemary Beef Roast.
Lamb - When I make my Herb-Crusted Rack of Lamb, I love to serve it with a big juicy Syrah.
More Food + Wine Pairing
Wine Essentials
PIN IT:
More wine tips and wine reviews