Warmer weather means summer BBQs, picnics, and the season's fresh bounty of berries! Serve summer's best dishes with these summer wine and food pairings.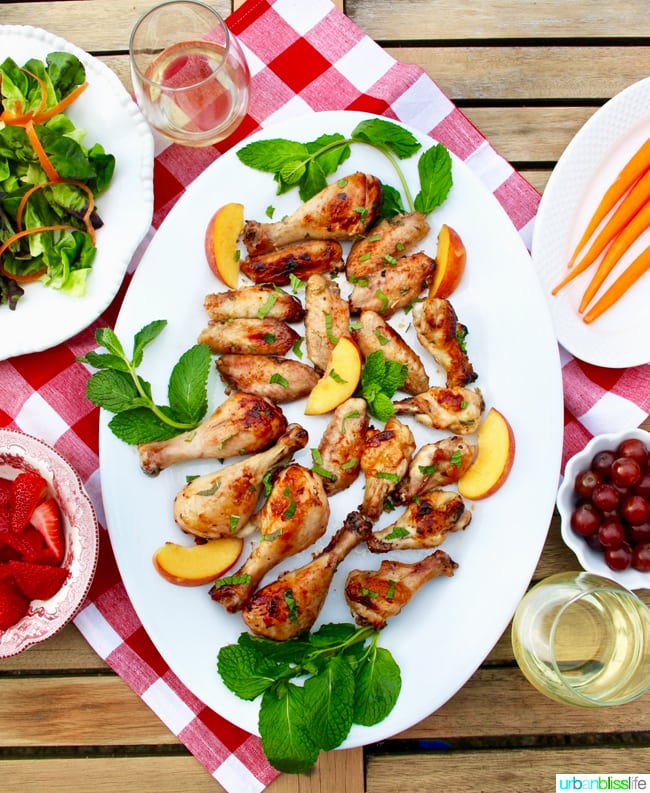 When the weather heats up, it's time to uncover your outdoor furniture and release the grill from its cold weather slumber. Now is the time when we collectively move from stick-to-your-ribs soup season to grilled meats, vibrant summer salads, and a bounty of light-as-air fresh fruit desserts.
Now is also a great time to stock up on the best wines that pair beautifully with summer recipes!
Summer wine and food pairings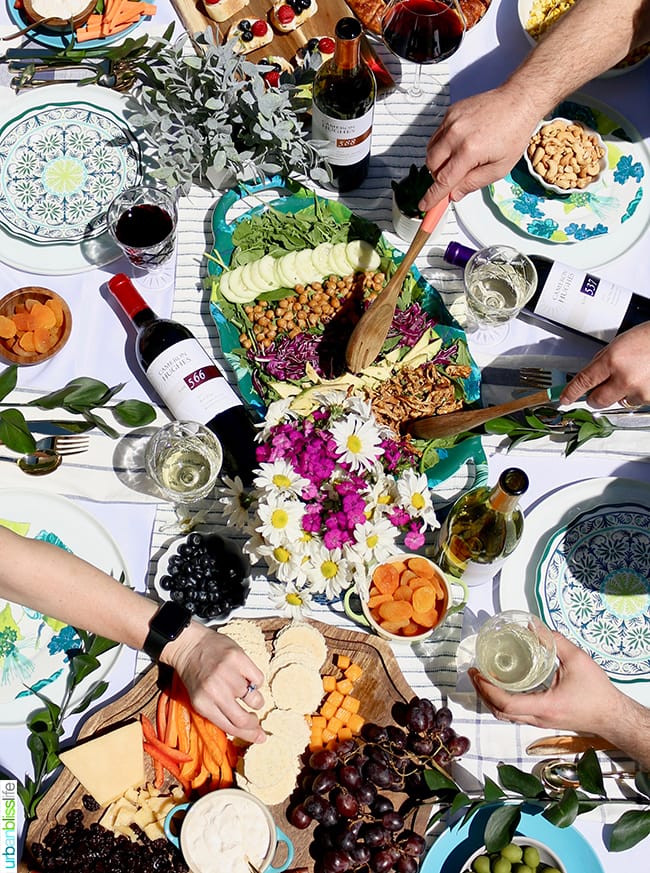 When we talk about summer wine, we're talking about so much more than just rosé all day. I mean, I LOVE rosé wine, and feel there's a rosé to pair with almost any dish you can eat. But we can say "yes way" to more than just rosé during the summer.
And summer is also much more than just white wine, too. I remember once I started drinking wine, it seemed to be a popular declaration of the change of seasons: red wine was for cooler months, and white wine for warmer months.
That old adage is just that: old, tired, and quite frankly, wrong.
From reds to whites, from bubbly to orange wine, and everything in between; there is a variety of wine that drinks beautifully in the summer.
Here's your 2020 Guide to Summer Wine and Food Pairings.
What wine pairs well with grilled steaks and ribs?
Let's start with tackling your summer BBQs. In general, medium- to full-bodied red wines pair best with meaty, rich steaks and BBQ ribs.
Steak
Depending on how you prepare them, Syrah, Merlot, and Cabernet Sauvignon tend to go well with grilled steaks.
BBQ Ribs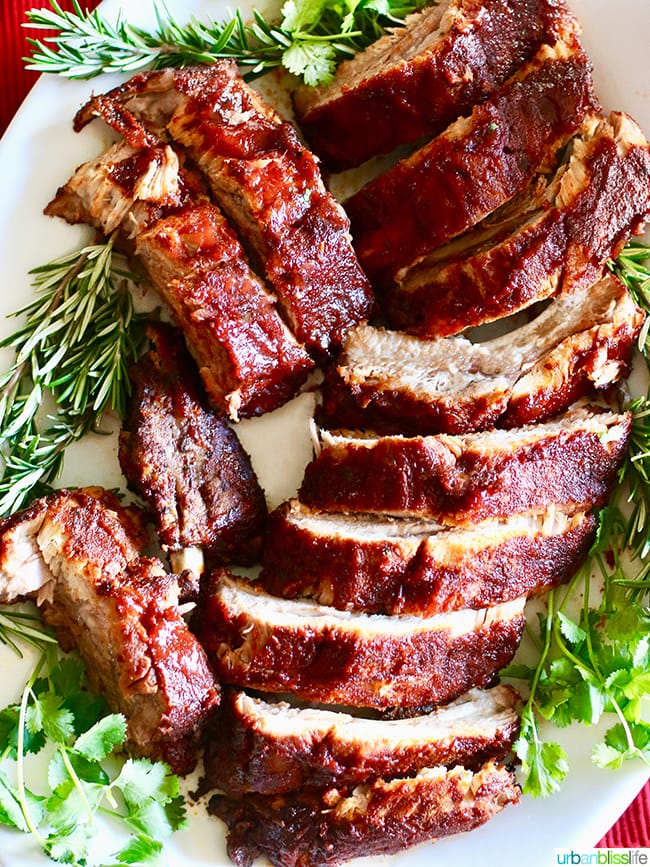 BBQ ribs are a summer gathering staple at our house, and we'll often make them on the grill when the sun is shining. Or, we make these super easy Instant Pot BBQ Ribs. Either way, pairing BBQ ribs with a medium- to full-bodied Cabernet Sauvignon is the way to go.
My pick: Dama 2016 Cabernet Sauvignon ($55, Walla Walla, WA). This is one of my favorite Cabernet Sauvignons from the Pacific Northwest. Rich dark bing cherry, elegant tannins, this pairs perfectly with summer's hearty BBQ dishes, pastas, and is a gorgeous wine to enjoy on its own.
What wines pair well with hamburgers
There are a million and one ways to make a hamburger, so the wine you select depends on how you prepare your burger.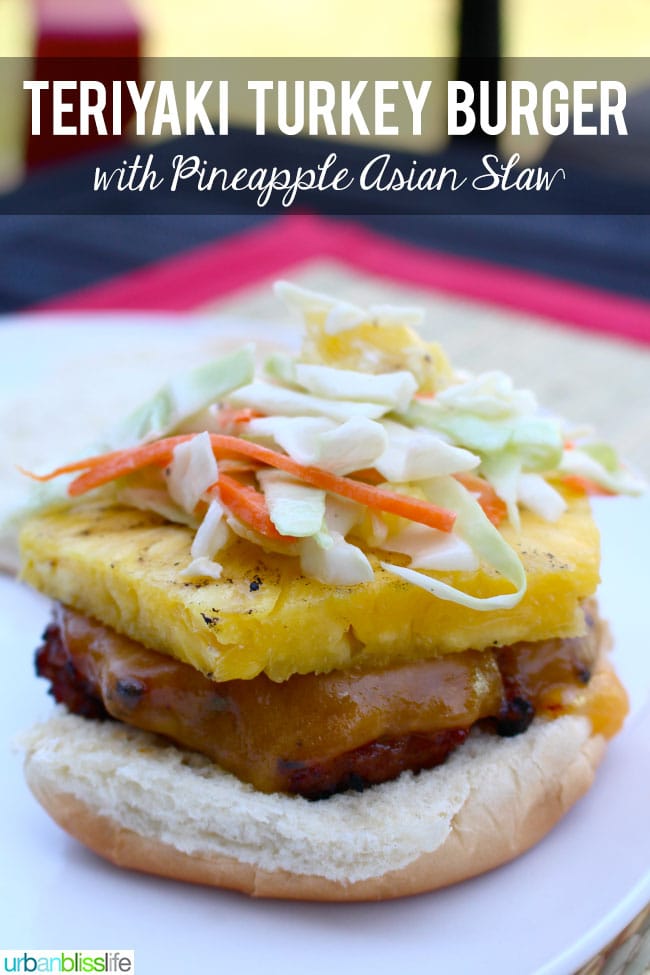 Lighter burgers like this Teriyaki Turkey Burger with pineapple slaw would actually go really well with a sweet white Sauterne or an off-dry Riesling.
For your average burger or cheeseburger, a light- to medium-bodied red wine balances out the meat. Try an Oregon Pinot Noir or a fruit-forward Gamay.
Big, beefy, hefty burgers with all the fixings call for Malbec. The strong black fruit profile of Malbecs, along with the bigger tannins, help this wine stand up to big burger fixings.
My pick: Catena Malbec ($16). This full-bodied red wine from Argentina has rich dark plum fruit flavors and a smooth silky finish. Learn more about Catena Malbec in my past article on Malbec food pairings.
What wine to pair with summer pork recipes
Pulled pork is a great dish to serve at BBQs because you can feed a crowd!
My pick: serve it with Tertulia Cellars Ryan's Reserve ($45).
Wine to pair with grilled chicken
Just like with burgers, there are many different ways to enjoy grilled chicken. For dishes with sweet marinades, like this Peach Bourbon Grilled Chicken, enjoy a glass of Viognier or Gewürztraminer. My pick: Dobbes 2017 Viognier ($40).
For grilled chicken with specific spices, like this Chicken Souvlaki, pair it with a Greek Assyrtiko or a Chenin Blanc.
For grilled chicken with a mild marinade or seasoning, you can't go wrong serving a medium-bodied Chardonnay.
What wine to pair with summer seafood recipes
Salmon
Grilled salmon pairs nicely with Chardonnay or Pinot Noir. Not surprisingly, since both salmon and both varietals flourish in the Pacific Northwest.
My pick: Ensemble Pinot Noir from Suzor Wines ($25). For every bottle sold, $10 will be donated to donated to Family Meal, a Portland non-profit providing specific COVID-19 relief grants for Oregon's food service, agricultural workers, and their family.
PAIRING TIP: food and grapes that are found in the same area tend to go well with one another.
White fish
Most white fish, such as cod and halibut pair well with a Sauvignon Blanc. With its high acidity, also drinks beautifully with these types of fish, as well as with crab, clams, and scallops.
My pick: Browne Family Vineyards Sauvignon Blanc ($24).
Shrimp
Grilled shrimp - if there's a bit of heat or spice to the dish, enjoy it with a glass of Semillon.
My pick: Reininger Semillon ($32). This is a refreshing summer wine with crisp citrus, peach, and minerality.
Oysters
If you're enjoying oysters, mussels, clams, or other shellfish, pour a crisp, acidic Albariño.
My pick: the Abacela 2019 Albariño ($21). One of my favorite Albariños around, the Abacela Albariño is aromatic, crisp, and sings of gorgeous lively pineapple, pear, and green apple. So fantastic for summer seafood!
What wine to pair with vegetables & salads
Summer cucumbers, tomatoes, corn, and beans are at their peak during warmer months. Here's what to pour with those beautiful vegetable-forward dishes.
Simple Salads
Enjoy light vegetable-forward salads, like this simple Tomato Cucumber Salad, with a Grüner Veltliner.
If you're grilling vegetables, pour a medium-bodied Pinot Noir.
Sweet Corn
Sweet corn is one of my favorite summer foods. I could eat corn every day when it's in season and never tire of it.
Buttery Chardonnay pairs amazingly with corn, especially richer sweet corn dishes, like my Creamy Confetti Corn.
Creamy picnic salads
Creamy salads like tuna salads or this BLT salad, as well as creamy pastas, would go beautifully with Pinot Noir or a Rosé wine.
My pick: Wine by Joe Pinot Noir ($19). We always have a bottle of this Oregon Pinot Noir at home. It's an amazing value for a high quality Oregon Pinot with juicy acidity and big blackberry compote and raspberry notes. I've found it at our local grocery store for anywhere from $13-17 per bottle!
What wines pair well with summer desserts?
Summer desserts tend to be lighter, but that doesn't mean they all pair with white wine or rosé.
Here are a few different types of summer desserts to show you how to pair wine with the season's sweet treats.
Black fruit desserts
Summer berries are super fresh, juicy, and absolutely one of the most delicious parts of summer. For a rich black fruit dessert, like a blackberry parfait or Blueberry Galette, pour a Petite Syrah, Merlot, or Cabernet Sauvignon.
Red fruit desserts
Strawberry desserts and raspberry desserts pair nicely with most Rosé wines.
My pick: Sokol Blosser's 2019 Estate Rosé of Pinot Noir ($25). I am in love with this rosé! Bright strawberries and raspberries burst from this gorgeous Oregon rosé.
Stone fruit desserts
Stone fruit desserts, like peach pie or peach meringue pavlovas, pair well with off-dry Rieslings.
My pick: pretty much any Brooks Winery Riesling. Ranging from $25 - $45, you'll find a variety of styles.
The best summer wine to stock up on: anything bubbly!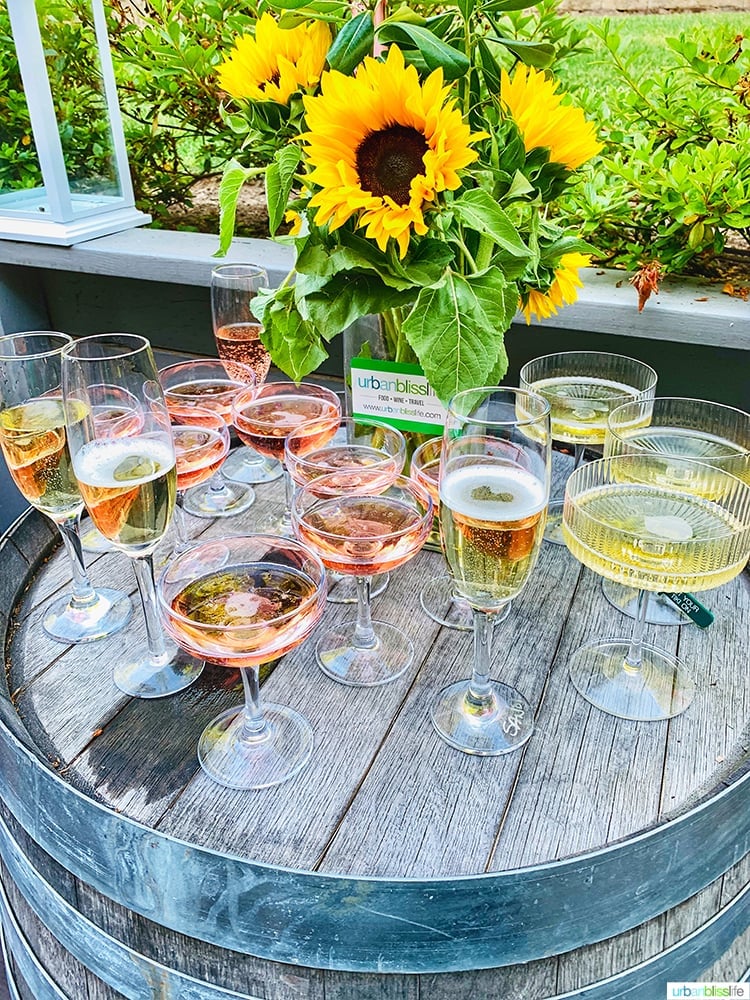 A bit of bubbly is always welcome, but especially during the summer. The effervescent, fizzy wine tastes amazing on a hot summer day. And, it pairs with almost everything.
But in the heat of summer, I would recommend a Brut Rosé most of all.
Brut Rosé
Sparkling rosé wines are some of my favorite to drink in the summer. Left on Pinot Noir skins just a bit longer to give the bubbly some color, these are fantastic summer sippers on their own. They also pair perfectly with most berry-forward salads, side dishes, entrees, and desserts.
My picks: we always have a bottle of non-vintage Gruet Brut Rosé ($17) in our wine fridge. We can usually find it at our local grocery store for around $13/bottle.
Also try:
More summer recipes & entertaining guides
PIN IT: