Looking for the best Oregon Pinot Noir to drink now? Here's a list of my picks for Oregon Pinot Noir wines that are drinking beautifully right now! Plus: food pairings for Oregon Pinot Noir.
Pinot Noir
Pinot Noir is a beautiful varietal that grows well in cool to moderate climates. Burgundy France is the most famed region for Pinot Noir, but it also grows well in Oregon, California, New Zealand, Australia, and Chile.
One of the reasons you'll see so many single vineyard Pinot Noirs is because it's a grape that truly tells the story of the terroir. It's a thin-skinned grape that can be so tricky to grow and manage, which is one of the reasons Pinot Noir tends to be more expensive than other varietals. But it also takes on very specific characteristics of the land on which it is grown.
I find this especially true in Oregon, where microclimates reign. Where vineyard site location, elevation, aspect, and soil seep deep into every delicious sip of wine.
Looking for where to go wine tasting for Oregon Pinot Noir? Read our full Dundee Hills Winery Guide, with our top recommendations for wineries to visit in the epicenter of Oregon's Pinot Noir, Dundee Hills AVA.
Best Oregon Pinot Noir to Drink Now
It is no secret that Pinot Noir is my favorite varietal. Being a homegrown Oregon girl, I taste a lot of Pinot Noir throughout the year. I adore the classic fruit-forward aromas and flavors of bright cherry and raspberry, and the brooding earthy, mushroom notes on the more finessed and aged bottles of Pinot Noir.
The following are my favorite Oregon Pinot Noir wines as of February 2021. The ones that made my tastebuds light up and have lingered in my thoughts since drinking them. Get these now before they are sold out!
2018 Dobbes Estate Grand Assemblage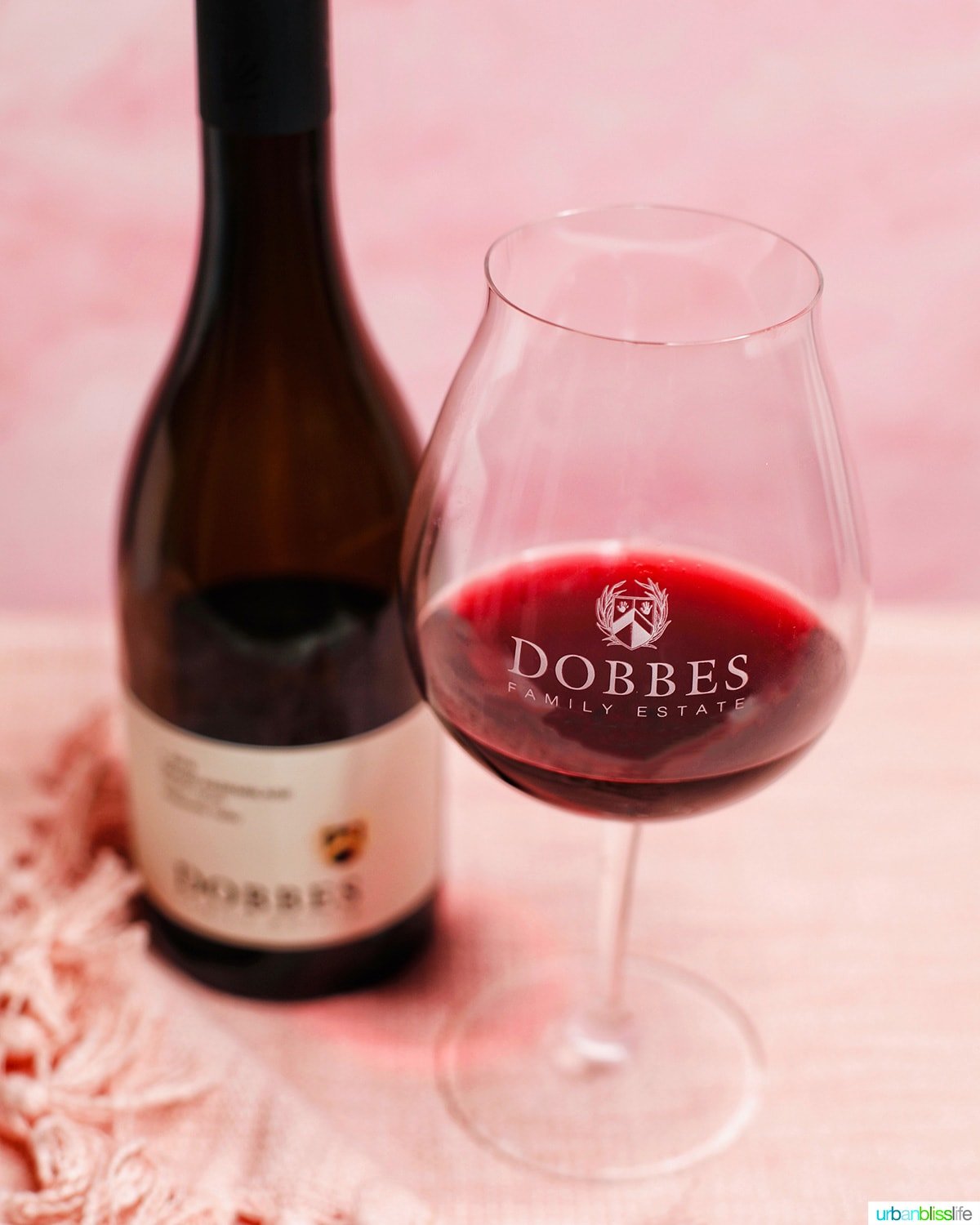 I usually enjoy each vintage of the Dobbes Estate Grand Assemblage. But I have to tell you: the 2018 surprised me. I expected it to be a little tannic with bright red fruit aromas and flavors because it's so young. But almost as soon as I uncorked it, this wine wowed me.
Soft, elegant tannins. Red fruit flavors mingling with the kind of baked fruit and stewed fruit flavors that Oregon Pinot Noir wines normally don't have for a few years.
I honestly double-checked the vintage because this was drinking more like an older Pinot Noir. The 2018 is such a beautiful expression of this wine and I'm giddy with the thought of how wonderfully this wine will age over the next few years. I can't get enough. Definitely get in on this wine now.
2016 Suzor The Tower Pinot Noir
I fell head over heels madly in love with the 2015 The Tower Pinot Noir from Suzor Wines. Then I tried the 2016 vintage, and fell in love all over again.
Drinking the 2016 The Tower Pinot Noir from Suzor Wines is like going on an adventurous hike through the Oregon wilderness on a perfectly sunny spring day. You'll encounter bright fresh wild raspberries and unexpected little pops of red cherry. Is that bramble or just a subtle hint of subtle blackberry and spice? Definitely some light floral blossom. You forge on. The tannins mellow with time and the finish is long, lingering, which lets you know this is one wine that will be even more interesting next year.
2017 Et Fille Willamette Valley Pinot Noir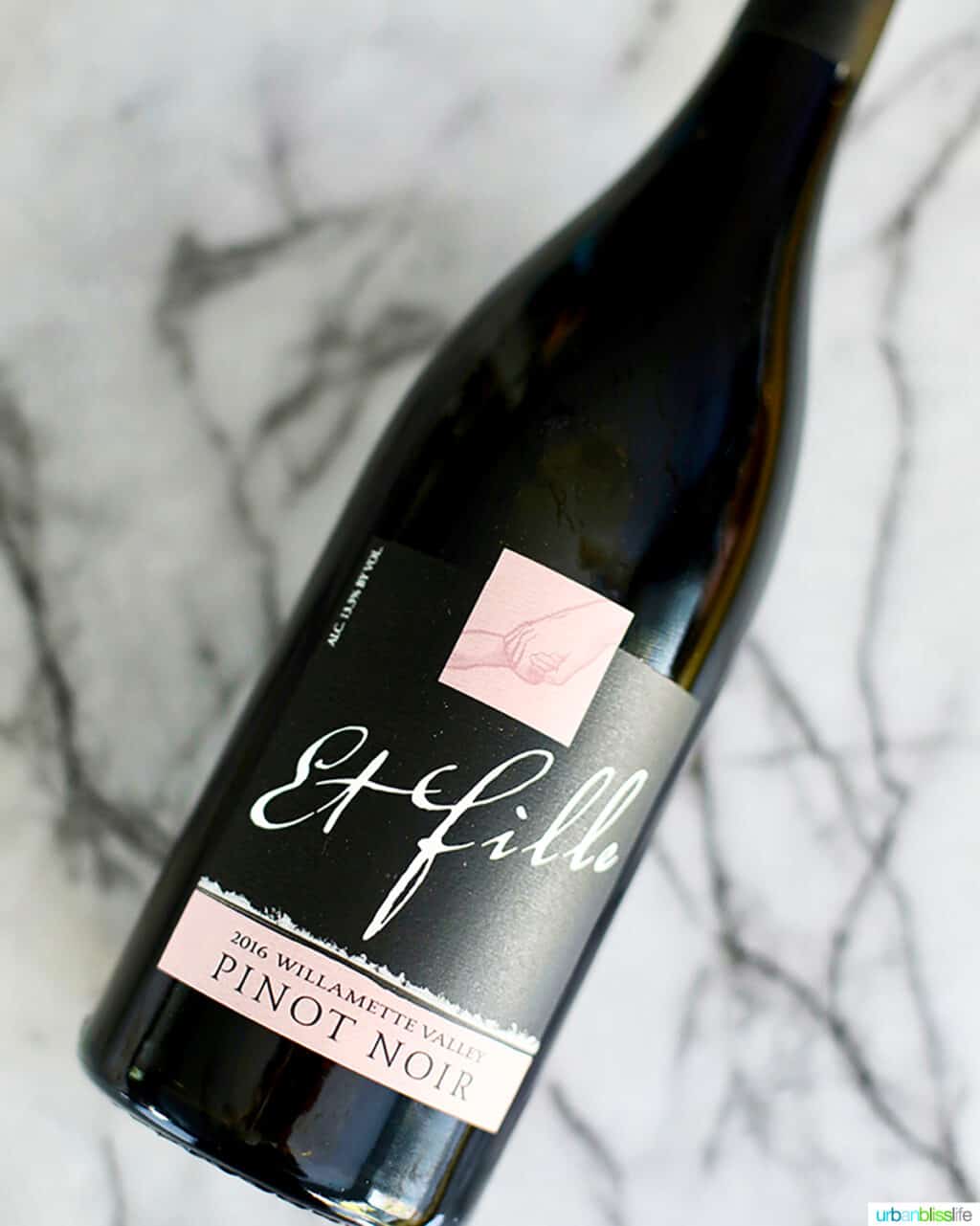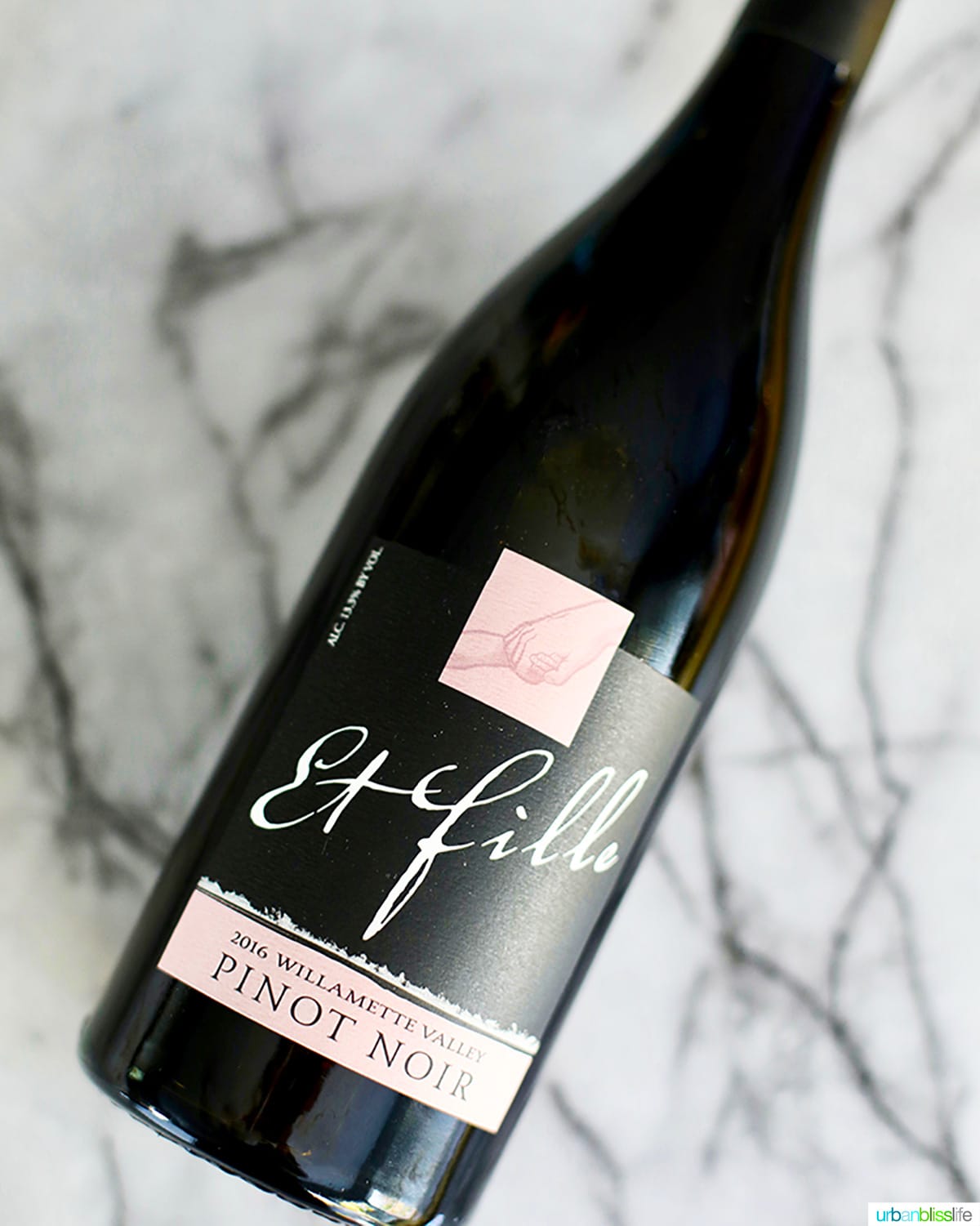 From the bottle labeling to the last sip, each of the Et Fille Pinot Noir wines I have tried all exude a similar elegance and quiet abundance. They're the bookish party guest sitting quietly in the corner, and when you engage them in conversation they simply blow your mind.
Bright cherry aromas and flavors with tannins that mellow out with aeration. Fruit-forward, sophisticated, yet chill.
This Oregon Pinot Noir is made with grapes from multiple vineyards in Yamhill-Carlton AVA and the Eola-Amity Hills AVA, within the Willamette Valley. Right now, it's lighter and peppier than its more suave, sophisticated 2016 older sister (pictured above), but well-balanced and would be amazing in a year or two.
2018 Red Electric Wines TGV Ribbon Ridge Pinot Noir
Red Electric Wines is named after the commuter train that brought people from Portland to outer Willamette Valley in the early 1900s. It's the collaboration between John Grochau, owner and winemaker of Grochau Cellars, and grape grower Douglas Ackerman of Armstrong Vineyards.⁠
⁠
Red Wine Electric crafts Pinot Noir and Chardonnay wines, made to reflect the terroir. All grapes are picked from the @RibbonRidge AVA in the Willamette Valley.⁠
⁠
The 2018 TGV Pinot Noir ($70) is Red Electric's premier Pinot Noir, and it an excellent reflection of the collaboration between Grocheau and Ackerman. Named after France's inter-city high-speed train as an homage to French winemaking, this wine is only made in certain years from the best four barrels. ⁠
⁠
Rich ruby in color, the TGV Pinot Noir has robust aromas of red cherry, with light floral and herbs. Bright acidity and medium-bodied, I taste vibrant red fruits co-mingling on the palate with almost a candy cola lift mid-palate. ⁠
Food to Pair with Oregon Pinot Noir
Because Pinot Noir can be made in a wide variety of styles, it's very versatile and one of the most food-friendly wines available.
Pair richer, earthier, aged, medium-bodied Pinot Noir with:
Pair light- to medium-bodied, fruit-forward, younger Oregon Pinot Noir with:
Pair almost any style of Oregon Pinot Noir with:
What's your current favorite Oregon Pinot Noir to drink now?
More Oregon Wine Articles
Looking for Portland wine bars? Check out the Fullerton Wine Bar & Tasting Room.
Find more Oregon Pinot Noir to love by perusing our Chehalem AVA Wine Guide, Dundee Hills Ava Wine Guide, and Yamhill-Carlton AVA Wine Guide.
PIN IT
More wine tips and wine reviews