Looking for a delicious summer sipper? This list of the best rosé wine of 2021 includes some of my favorite Oregon summer wines.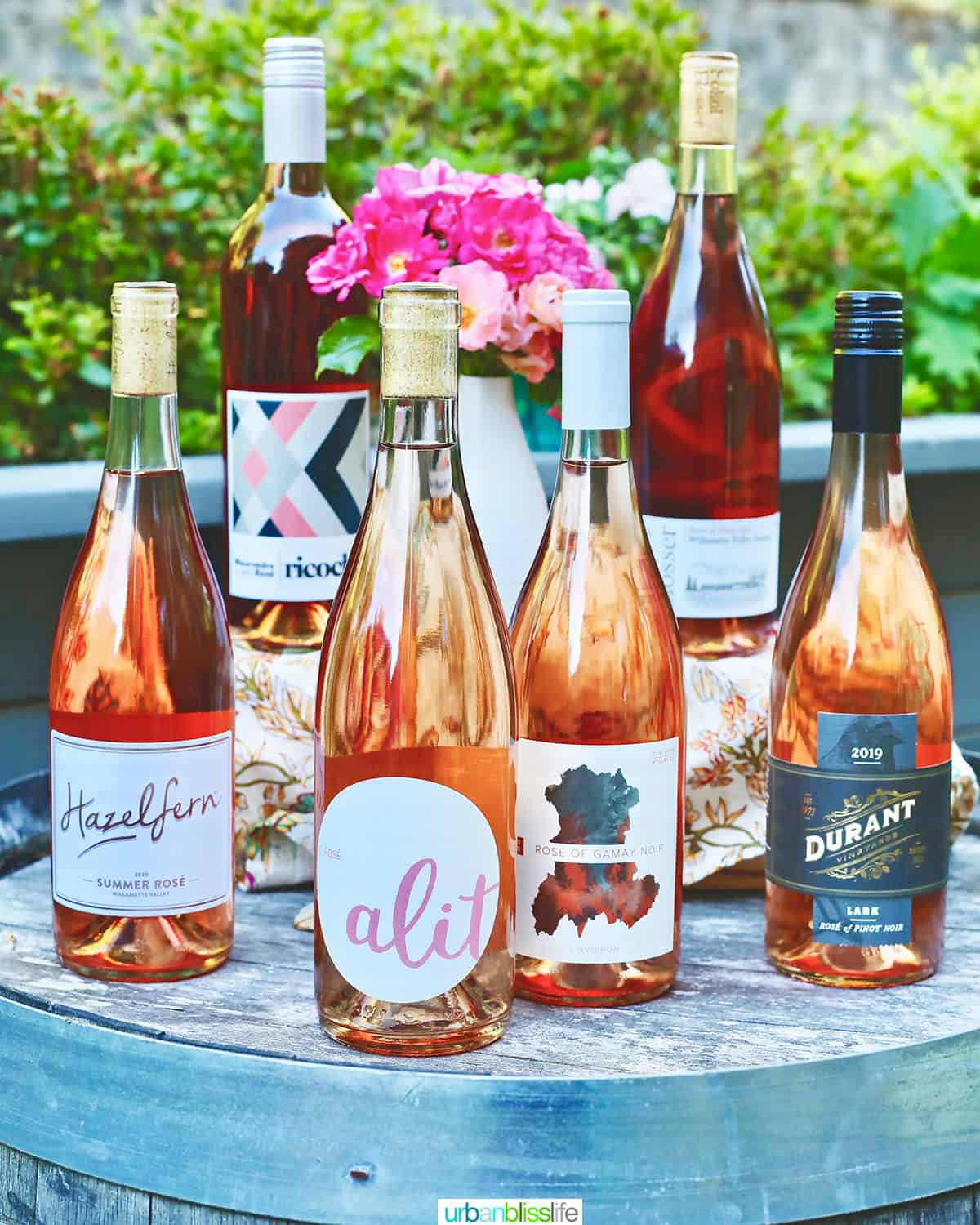 Summer is definitely rosé season. When the sun shines and the temperatures rise, I just love reaching for a glass of chilled dry rosé. It's delicious on its own, but it is also a super food-friendly wine.
There are so many delicious rosé wines this year. This list includes my current faves that I've been enjoying.
BTW, I shot the photos of these best rosé wines of 2021 on a super sunny day and the colors of some of the wines came out a little darker than they are in real life. Most are a soft paler pink, with the exception of the Mourvedre Rosé, which is pretty true to what you see here.
2020 Hazelfern Cellars Summer Rosé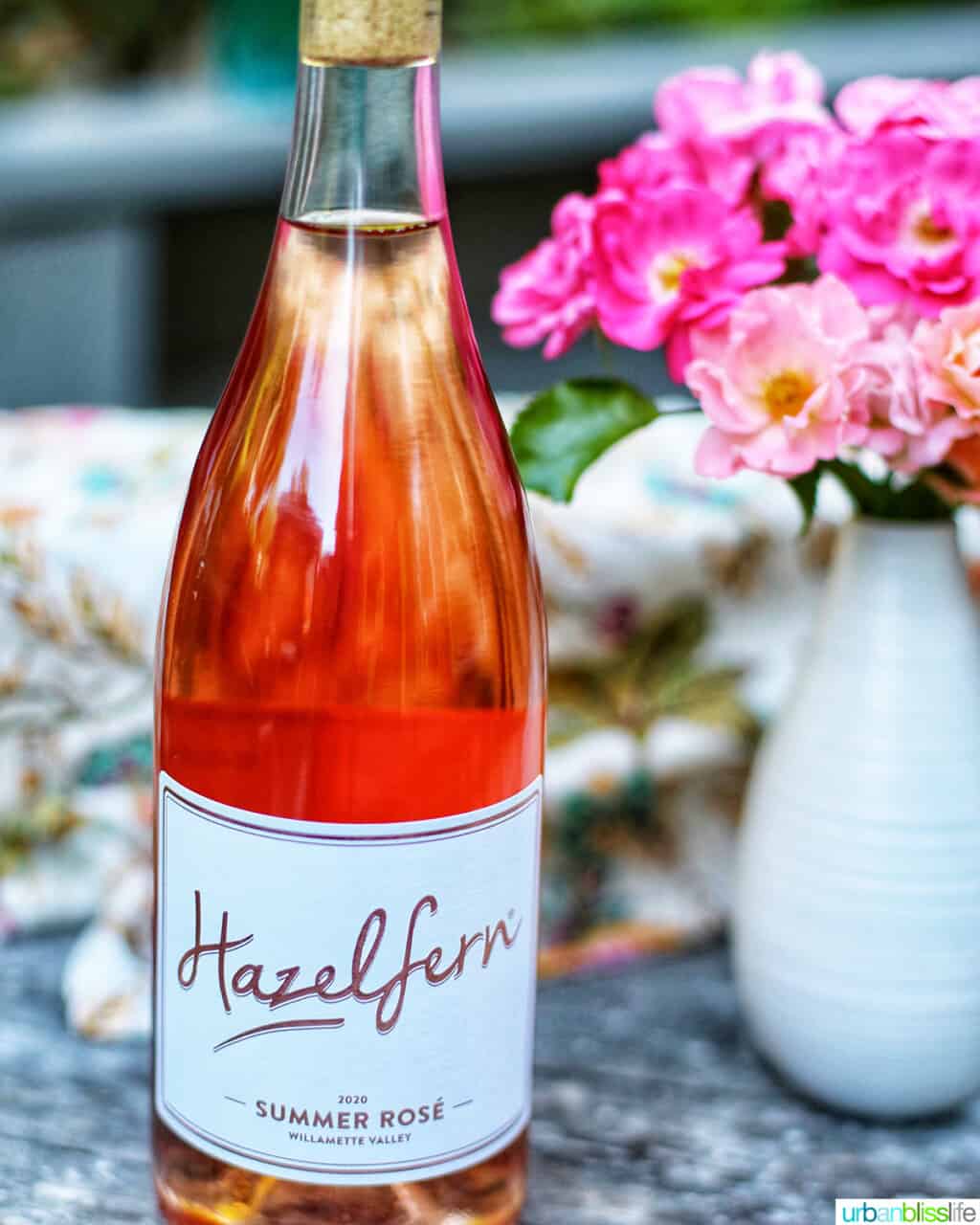 Hazelfern Cellars makes a summer rosé and a winter rosé. The 2020 Summer Rosé ($29) is truly an Oregon summer in a glass. Big bright juicy strawberries, watermelon, and a touch of stone fruit. The grapes for this rosé come from Stormy Morning Vineyard, which is also where they get grapes for a delicious 2019 Stormy Morning Chardonnay ($55).
PAIRS WELL WITH: Melon and Prosciutto Caprese Salad.
2020 Alit Rosé
The 2020 Alit Wines Rosé ($33.20/$18.25 Collective Members) is a light and bright pale pink wine. Each sip is bursting with just-ripe strawberries, blood orange, and peach flavors.
PAIRS WELL WITH: Shrimp Scampi Linguine
2019 Durant Vineyards Lark Rosé of Pinot Noir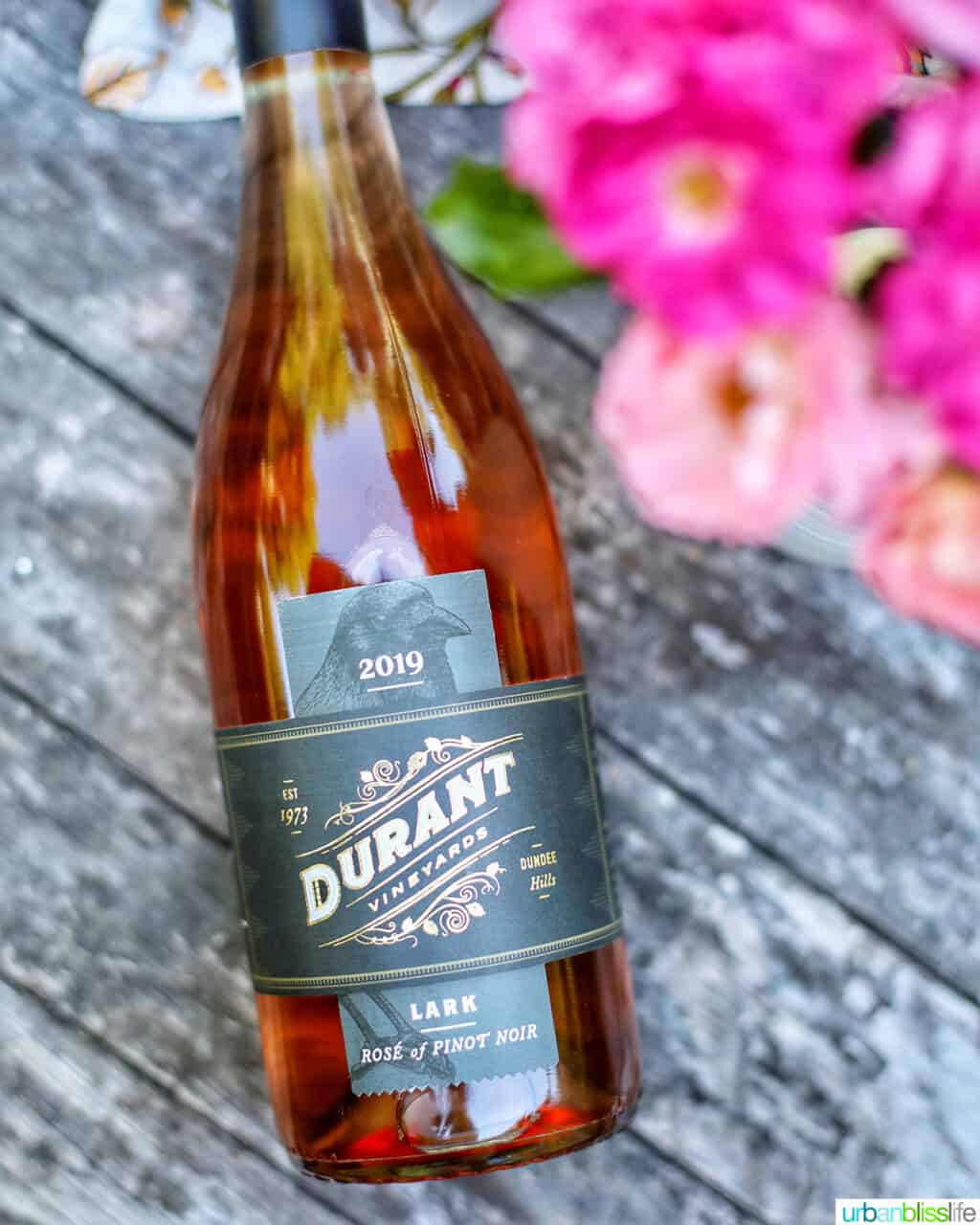 The 2019 Lark Rosé of Pinot Noir by Durant Vineyards ($30) is sophisticated salmon pink color. Juicy strawberry, soft raspberry, and watermelon are predominant on the nose and the palette. But this complex rosé also delivers citrus notes, which makes this a bright, happy wine to enjoy during summer.
PAIRS WELL WITH: Shrimp Summer Rolls
2020 Rosé of Pinot Noir - Sokol Blosser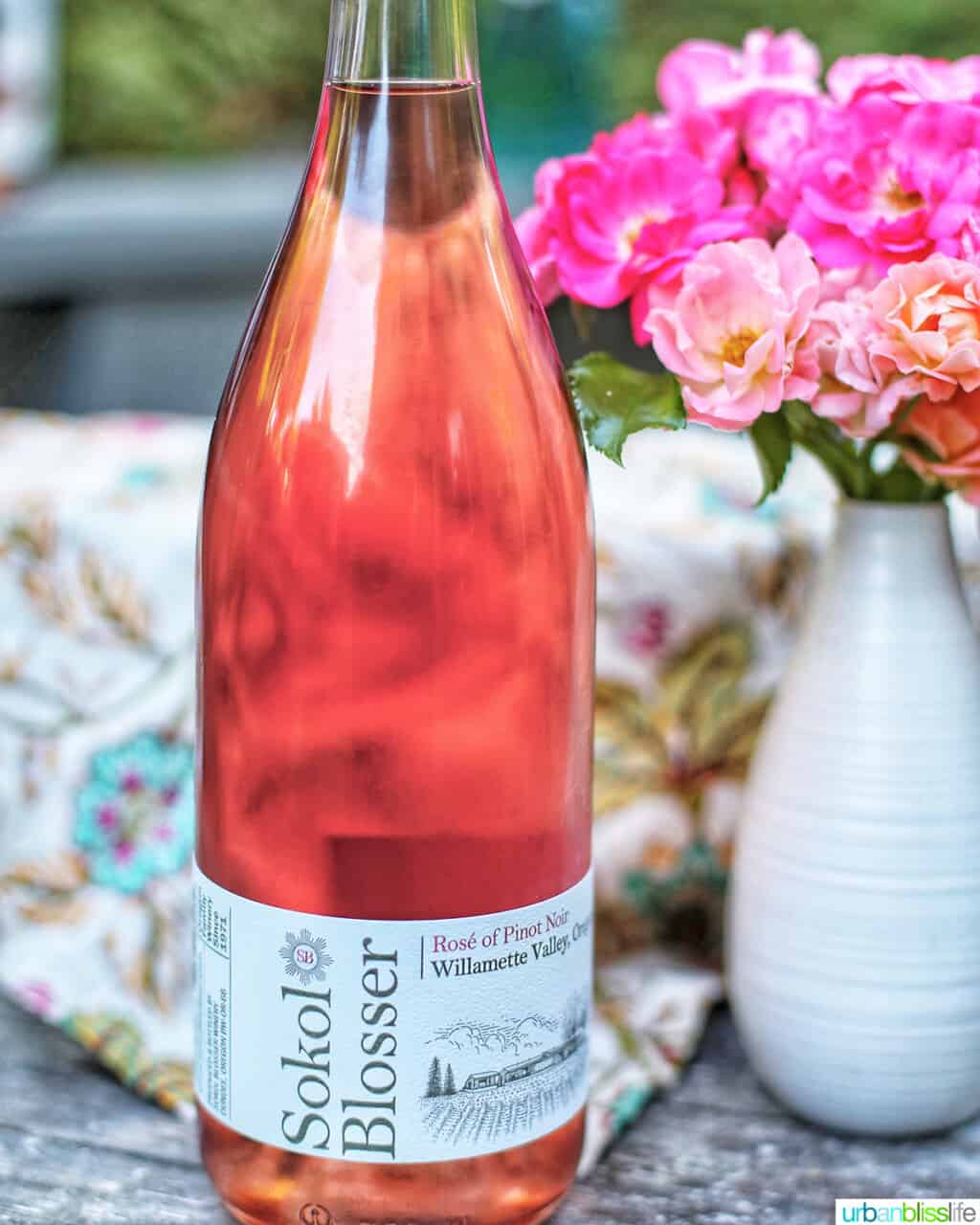 The 2020 Rosé of Pinot Noir ($25) by Sokol Blosser winery is a lovely pale pink wine. It has the classic ripe red fruit flavors, intermingled with melon, stone fruit, and subtle floral notes Skin contact is minimal: just 3-4 hours. It's a beautifully balanced, summery rosé with great acidity and minerality.
PAIRS WELL WITH: Crab Linguine
2020 Mourvedre Rosé - Ricochet Wine Company
If you're looking for a change from Pinot Noir Rosé but still want to support Oregon winegrowers and winemakers, try Ricochet Wine Company's 2020 Mourvedre Rosé. This pink-orange rosé is made with Mourvedre grapes from Carpenter Hill Vineyards in Southern Oregon's Rogue Valley AVA. It has a bit more body to it compared to most rosés. On the nose and palate are a sassy blend of red fruit, plums, rose petals, and melon.
PAIRS WELL WITH: Filipino Pork BBQ
2020 Division-Villages L'Avoiron Rosé of Gamay Noir - Division Wine Company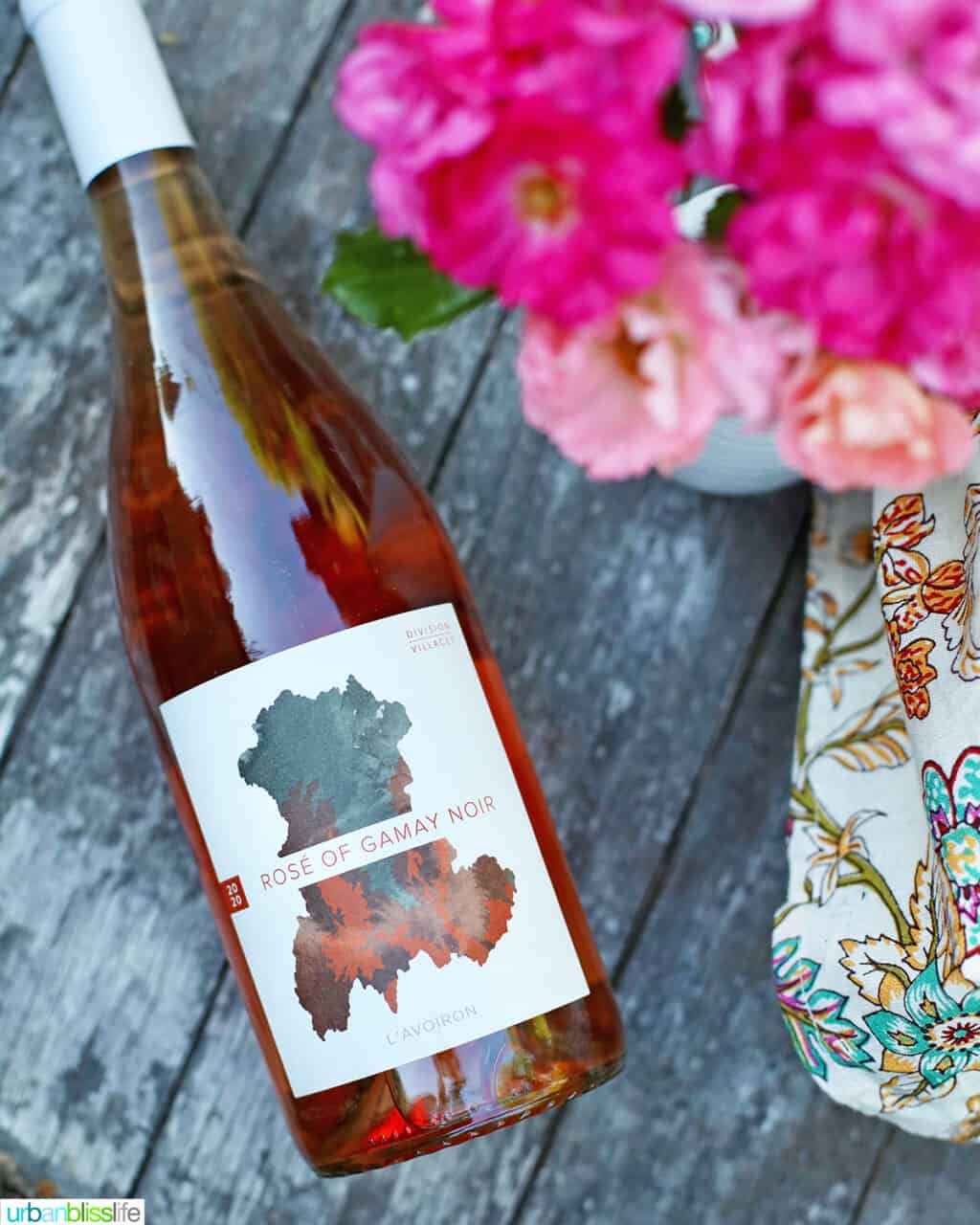 Looking for a softer, lighter departure from Pinot Noir Rosé wines in the Pacific Northwest? Division Wine Company makes this stunning Rosé of Gamay Noir ($19). Gamay Noir grapes are a cousin of Pinot Noir grapes, and both are cool climate varietals. For this rosé, the grapes are grown on Division Wine's Carousel Vineyard in Columbia Valley. This rosé is light and vibrant, with softer aromas and flavors of strawberry and melon.
PAIRS WELL WITH: Ricotta with Summer Berries Crostini
Rosé Wine FAQs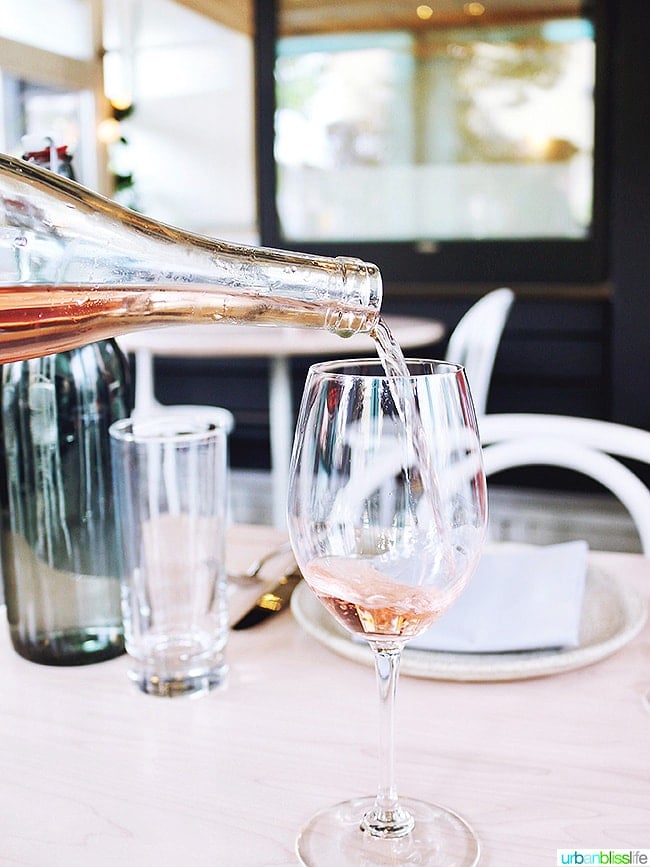 How do you serve rosé wine?
Rosé wine should be chilled and served between 50° and 60°F.
What food pairs with rosé wine?
Rosé is a very food-friendly wine. Serve it with fish, chicken, lamb, or almost any vegetarian dish.
How is rosé wine made?
There are three main methods of making Rosé wine. Here's a condensed explanation:
1. Maceration - red wine grapes are allowed to rest for a period of time in their juices. This is the most common method.
2. Saignée ('San-yay') - during the first few hours of making a red wine, some of the juice is bled off into a separate vat to make the rosé. This method is not as common, but there are at least a couple of winemakers in Oregon making their rosé in this method.
3. Blending - a little bit of red wine is blended with white wine. This method is not very common.

What grape varietals are used to make rosé wine?
Winemakers can use a variety of black grape varieties to make rosé wine. One of the more popular, especially here in Oregon, is Pinot Noir. There is also rosé wine made from Grenache, Mourvedre, Cinsault, Tempranillo, Sangiovese, Syrah, and Cabernet Sauvignon.
Recipes using Rosé Wine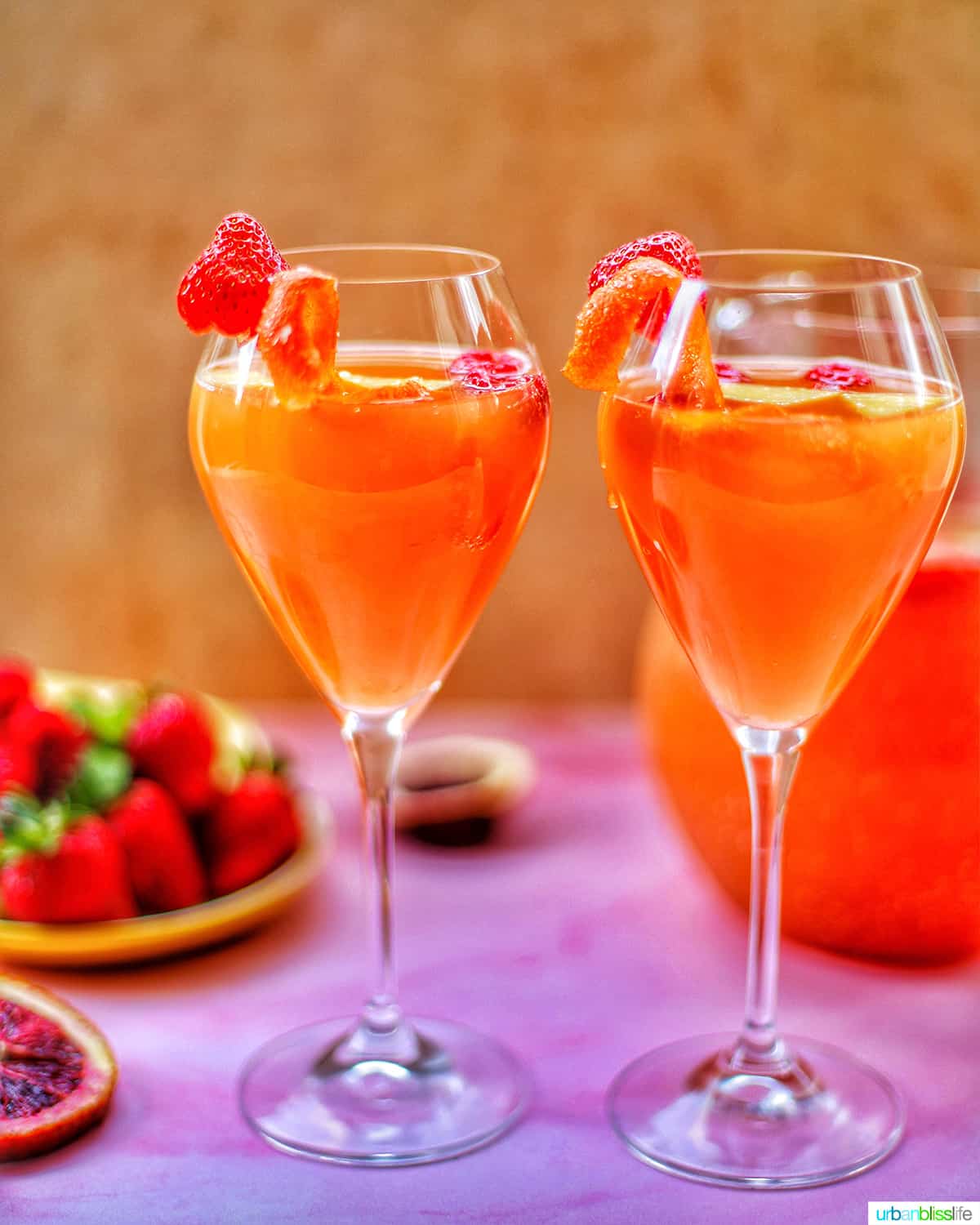 Rosé wine is often used in cocktails and even in cooking and baking. Try this Tropical Rosé Sangria, or this sophisticated twist on a frat party fave: Strawberry Rosé Jello Shots
More Wines to Drink
While these are my picks for the best rosé wines of 2021, check out some past lists. The vintages available this year are different than most of those included in the following articles. However, these are still top quality wine producers making delicious rosé wine!