This season, everything's coming up rosé! Here are a few rosé wines to try in 2018.
Rosé wine is certainly having a moment. Even more than in 2017, rosé production seems to have blossomed - and wine drinkers are loving it.
As consumer demand grows for rosé, it's exciting to see winemakers creating rosé wines from pinot noir, grenache, mouvedre, sangiovese, zinfandel, tempranillo, and other grape varietals. The result is an impressive range of rosé wines - from sweet to dry, from light to medium-bodied - to tickle nearly everyone's tastebuds.
Rosé Wines to Drink in 2018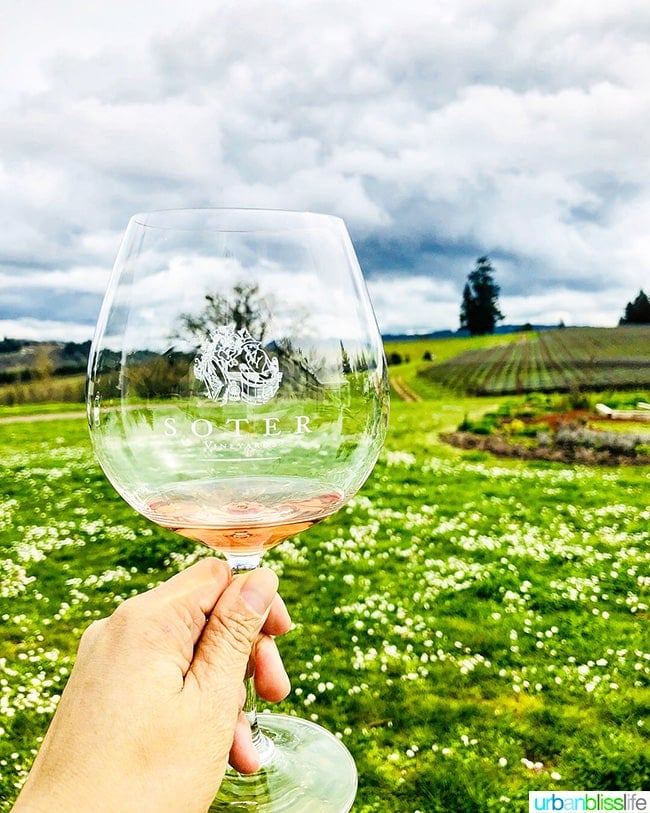 Personally, I am in love with rosé wine. I tend to prefer dry rosés, and find them delightful to sip nearly any time of year.
Rosé is a highly versatile wine that is fabulous to serve with a wide variety of dishes. In fact, below, I've organized my picks by when to serve these wines at parties, and included some food pairing suggestions. There truly is a rosé for every occasion!
Rosé Wines to Pair with Appetizers and Salads
The first rosé wines are lighter bodied, crisp, and perfect to pair with summer appetizers and salads.
2017 Gran Moraine Rosé of Pinot Noir ($28 750 ml; $70 1.5L magnum)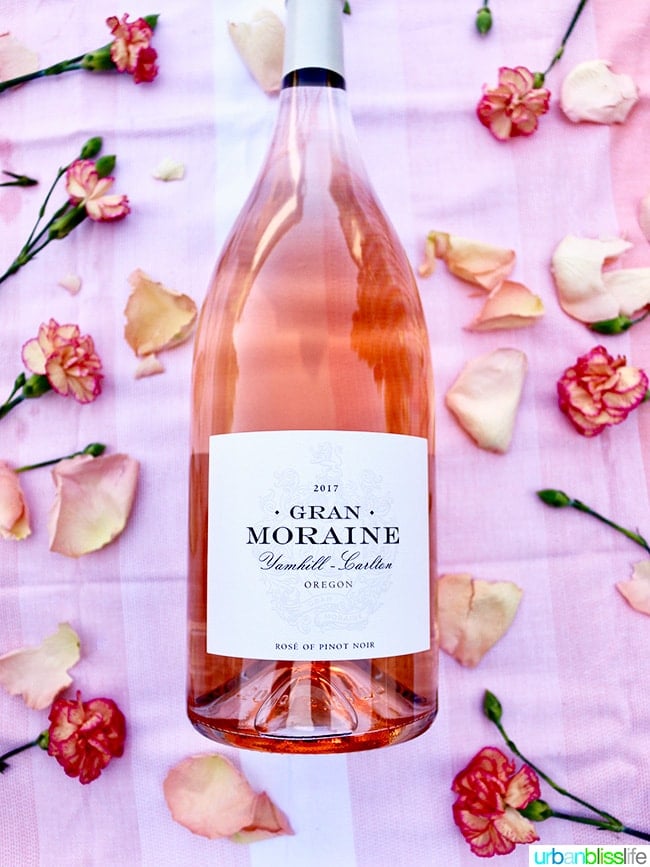 This rosé is my new fave of 2018. The 2017 Gran Moraine Rose of Pinot Noir is made from 100% whole cluster-pressed Pinot Noir, and the color is actually more of a light salmon than it appears in these photos. It's a nuanced rosé that offers more than simple strawberry notes; you get vanilla, watermelon, and almond flavors with a bright citrus finish.
Food pairing bliss: serve this rosé with a summery berry salad or peach crostini.
I just love the delicate etching on the label, too. As beautiful to look at as the wine is to drink!
2017 Shallow Seas Rosé ($18)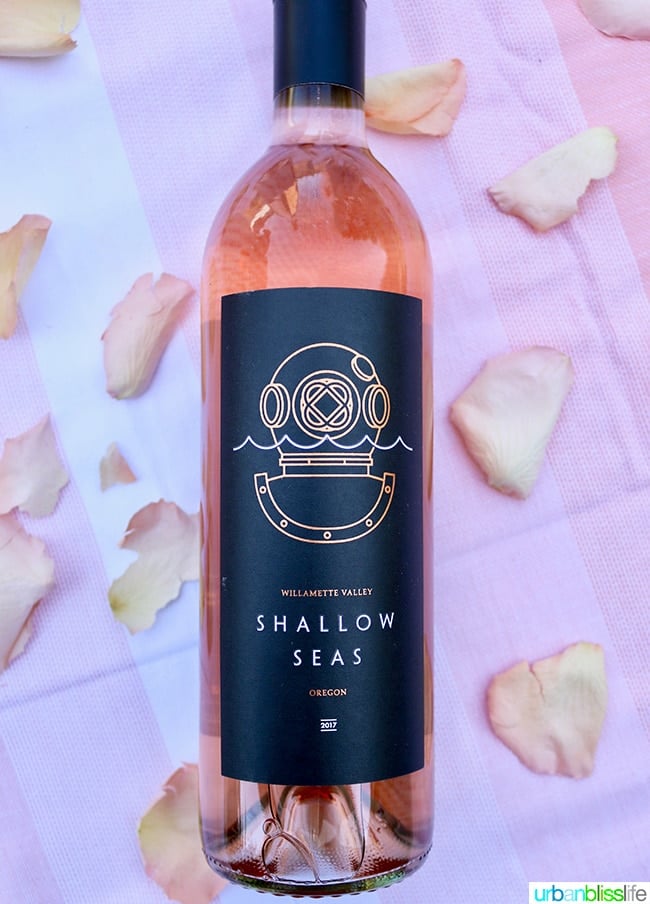 The Shallow Seas label, made by Real Nice Winemakers, is new to me – and quickly became a new favorite. An interesting blend of Pinot Noir, Chardonnay, and Riesling, the 2017 Shallow Seas Rosé sings of my favorite Oregon strawberries and has a nice bright acidity and minerality to it.
Food Pairing Bliss: Serve this with a crudité platter or even a light spring/summer pasta.
French Secret ($12.99)
This wine is an excellent example of not judging a book by its cover. From the label art, I thought it might be too sweet and frilly (thoughts of dramatic Harlequin novels and too much pink danced in my head). Yet this light bodied, crisp rosé was nice and dry, with an elegant slightly floral palate. Made with 45% Grenahce, 45% Cinsault, and 10% Syrah, this is a beautiful rosé to serve at the beginning of any meal or party, and is an exceptional wine at this price point.
Food Pairing Bliss: Serve this with light cheeses, fruit salad, or seafood appetizers.
Ponzi 2017 Pinot Noir Rosé ($23 750 ml; $55 magnum)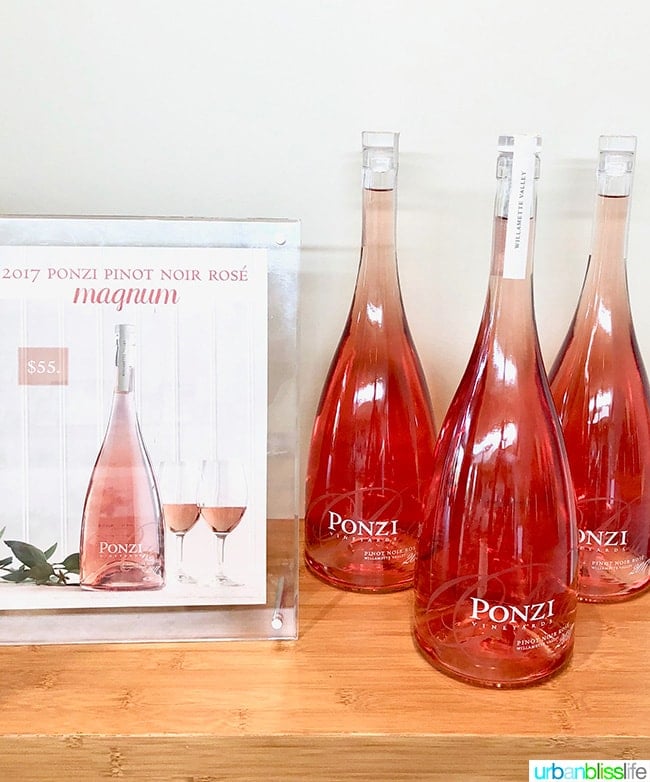 The 2017 Ponzi Vineyards Pinot Noir Rosé is a beautifully balanced wine, fermented in stainless steel and then finished for a moment in neutral new oak barrels. It's a bright wine with a smooth, elegant finish. I have a couple of bottles of this wine on hand since I love to share this at dinner parties and picnics. I love it so much that I purchased a magnum during my last visit to the Ponzi winery!
Food Pairing Bliss: Serve this with fresh strawberry crostini, shrimp ceviche, or grilled white fish.
Rosé Wines to Pair with the Main Course
These rosé wines have a little more oomph to them and are great to serve with summer main dishes.
Vivanco Garnacha ($14.99)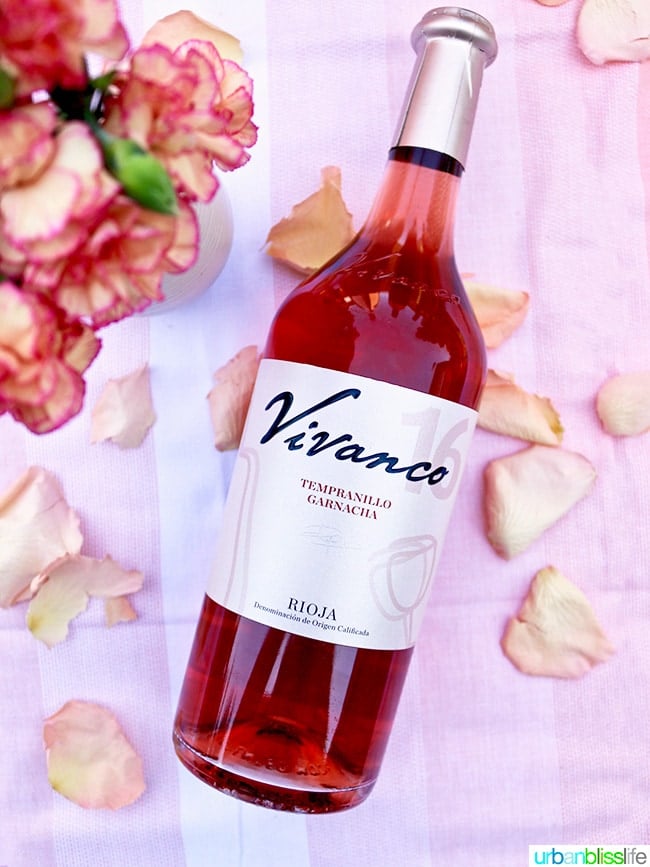 With aromas of red licorice, raspberry, and strawberry wrapped in a floral mix of roses and violets, this 2016 Vivanco Rosé is a classic Rioja rose. Made with 80% Tempranillo and 20% Garnacha, it has a bit more body to it than the lighter American rosés and is amazing to enjoy on its own, but also pairs well with a wide variety of summer dishes.
Food Pairing Bliss: Serve this with grilled summer vegetables, charcuterie, or barbecue chicken salad.
Amelia

Bordeaux Rosé ($15.99)

The Amelia Bordeaux Rosé is a lovely classic rosé: bright fresh strawberries on the nose and throughout the palate, with a crisp acidity for a lingering finish. It's a great wine to serve at picnics or barbecues.
Food Pairing Bliss: Serve this BBQ meats, charcuterie, or seafood paella.
Cashmere Rosé Wine 2017

The 2017 Cashmere Rosé, made by Cline Cellars, is crafted with 91% Zinfandel and 9% Primitivo. It sings of summer's freshest berries and has hints of floral notes.
Food Pairing Bliss: Serve this with chicken salad sandwiches or crab cakes at your next picnic, or with a prosciutto and melon salad.
Rosé Wines to Pair with Dessert
Soter North Valley Rosé ($28)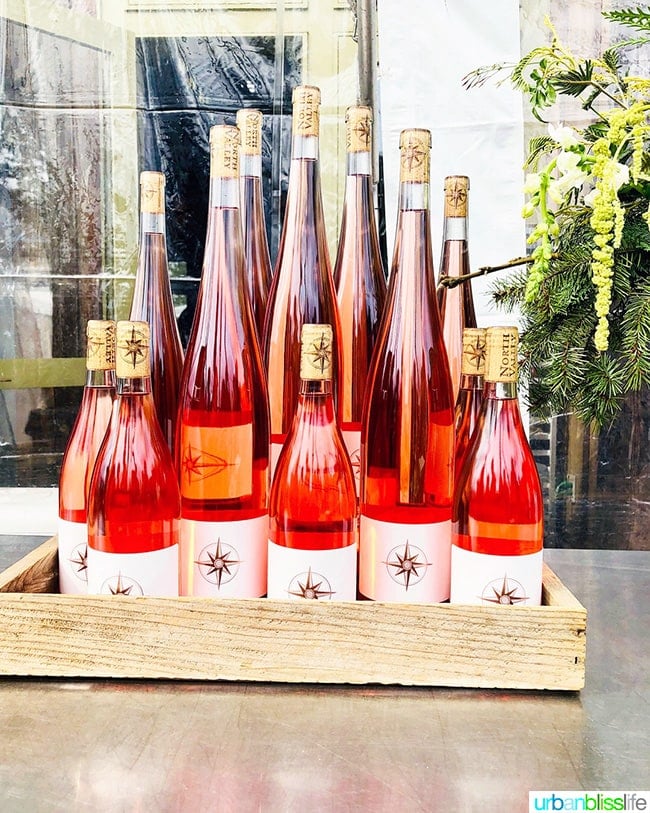 This rosé is like enjoying a delicious strawberry hard candy. Fruity, yet not too sweet, with delicate notes of summery watermelon and nectarines. Visit the Soter Vineyards website to learn more and to purchase this wine.
Food Pairing Bliss: Serve this with a sweet summer tart, my strawberry, peaches, and cream pavlovas, or raspberry galette.
Which rosé wine(s) would you like to try the most?
PIN IT:
---
Some of these bottles were sent as media samples, while others were purchased by me. As always, all opinions and photos are my own.