Traveling to Dublin, Ireland? It's home of Guinness beer, and the Guinness Storehouse is a must stop destination while you are in Dublin. Here are my Top 10 Tips for Visiting the Guinness Storehouse.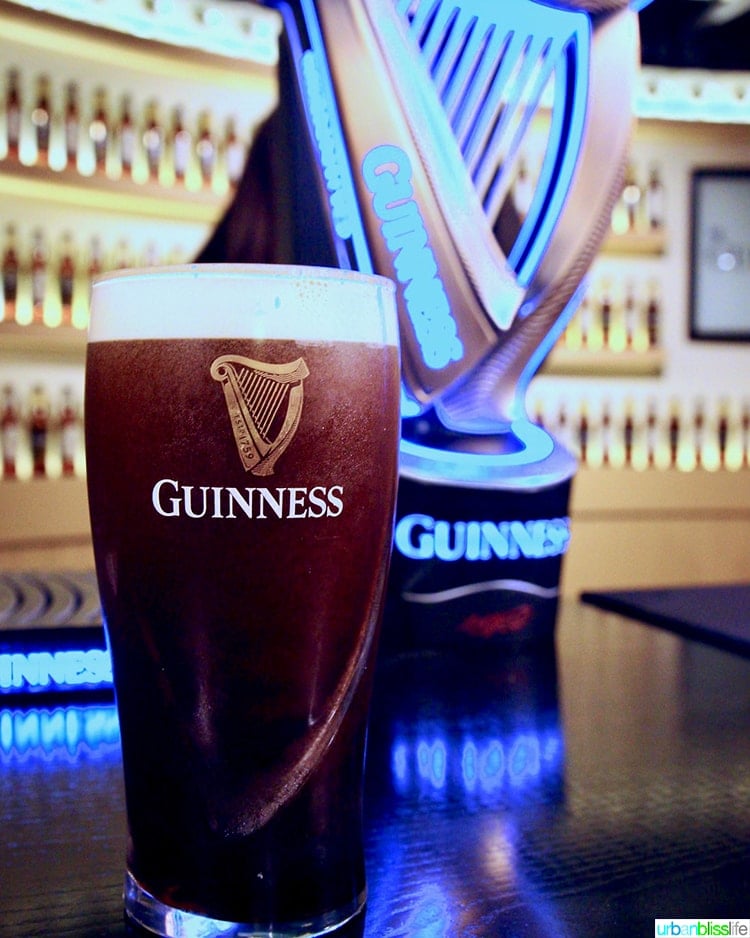 Ireland is known for its Guinness beer, and if you're traveling to Dublin, a stop at the Guinness Storehouse is a MUST. It is one of the city's biggest tourist attractions, but I can vouch it is one hundred percent worth it!
The Guinness Storehouse was my very first stop when I landed in Dublin, after I dropped off my luggage at the Morgan hotel. I had the pleasure of visiting the Emerald Isle for a recent trip with Tourism Ireland and Steller, a new social media storytelling app (see my Steller story about the Guinness Storehouse above!).
I'll confess, I have never been a huge fan of drinking Guinness -- in the United States. But, it really does taste amazing when it's poured in Ireland. For many reasons, that you'll find out if you take the tour! ;)
I do enjoy beer, learning about the history and science behind beer-making, and have gone on dozens of brewery tours over the years. The seven story Guinness Storehouse building, built in 1904, offers an amazing experience. It's a highly interactive, educational, fun brewery experience for anyone who visits.
Before you go, here are some of the top tips I have for making the most of your visit to the Guinness Storehouse.
Jump to:
Top 10 Tips for Visiting the Guinness Storehouse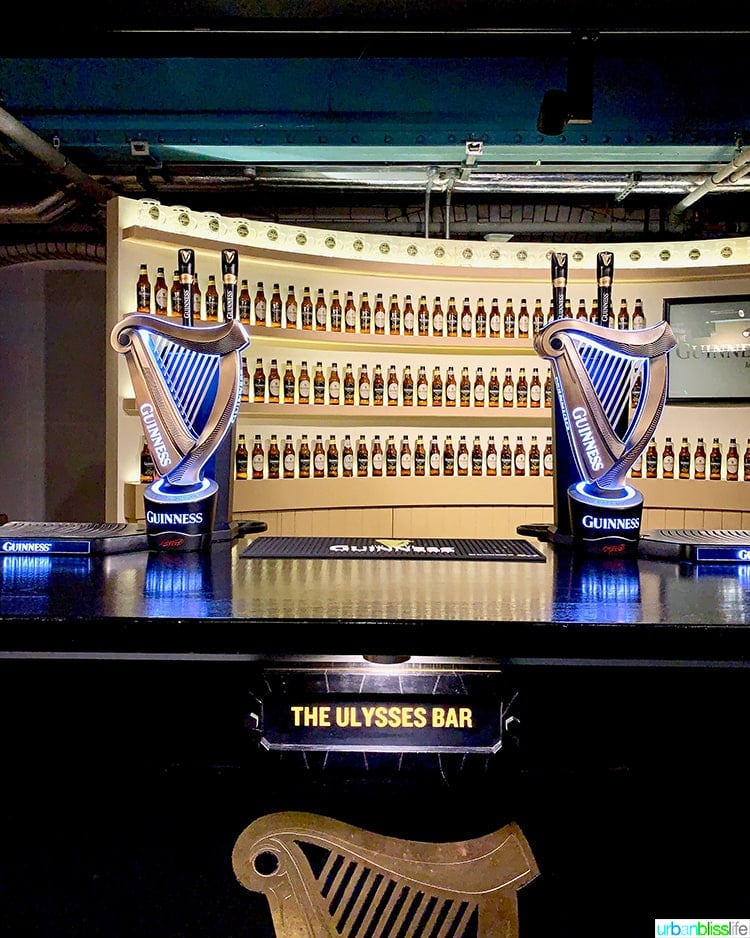 1. Book your tickets in advance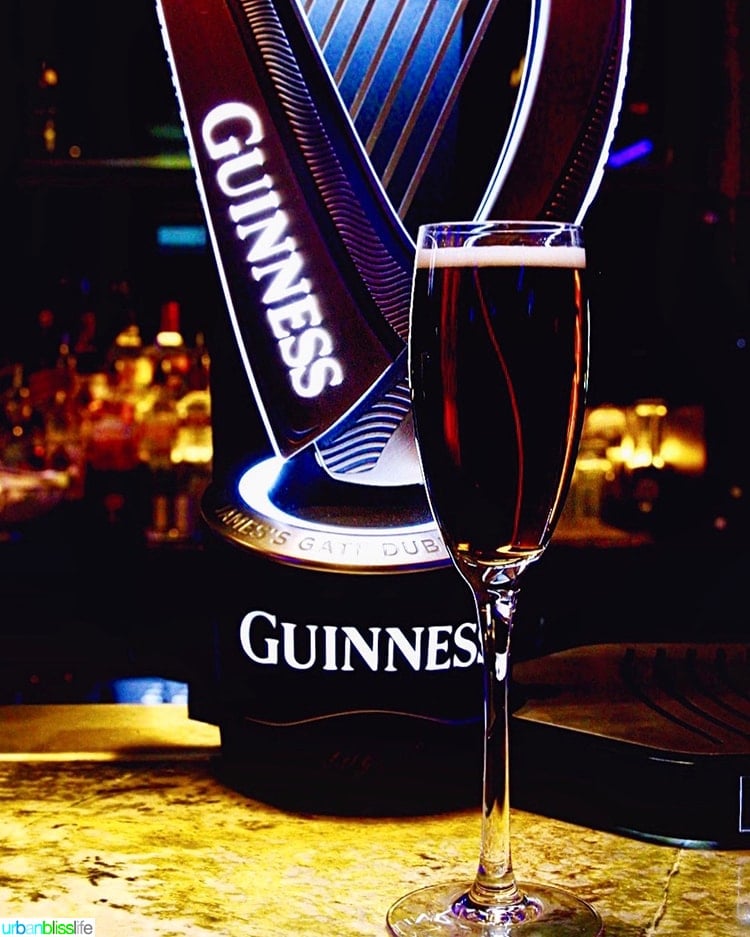 Booking tickets in advance is not required, but I highly recommend booking in advance.
If you have an online ticket, you can skip the long lines once you get there. The lines can be very, very long, so planning ahead can save you so much time. And, you can also get a discount on adult admission when you purchase in advance online.
Ticket prices are:
Adult (18+) - starts at €18.50
Student (18+, Student ID required) - starts at €18.50
Senior Citizen (55+) - starts at €18.50
Children 13 - 17 (children under age 13 are free) - €16
2. Take a Stoutie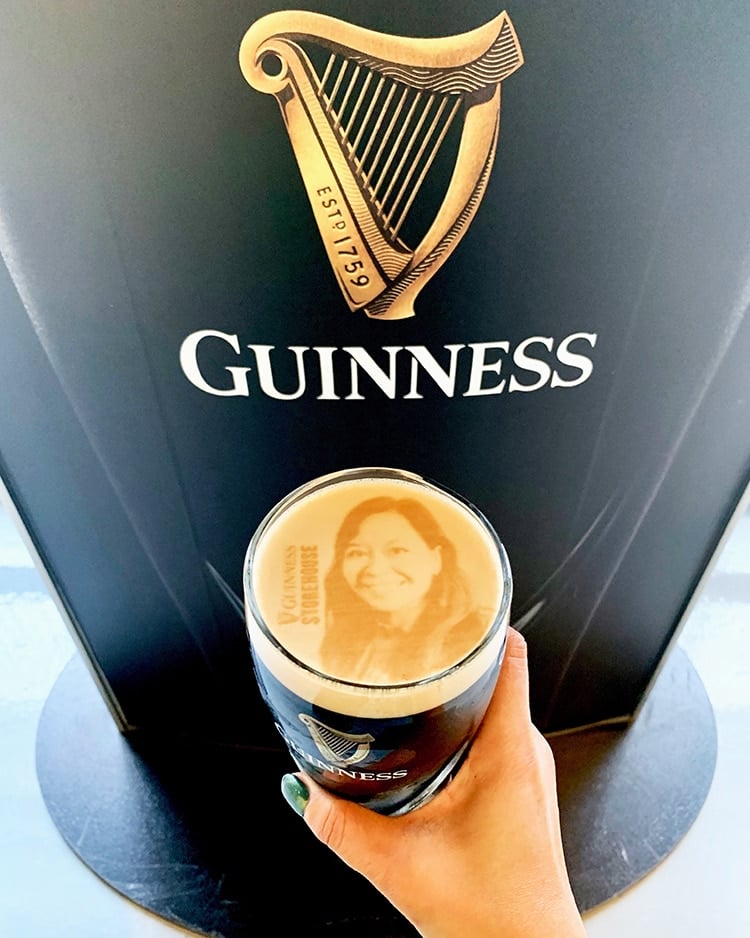 Move over, selfies. Guinness has taken the selfie to a whole new, foamy level.
The Stoutie is an experience at the Guinness Storehouse where you can have your face imprinted onto the foam of a pint of Guinness. It's incredible to watch, and so much fun to do with friends!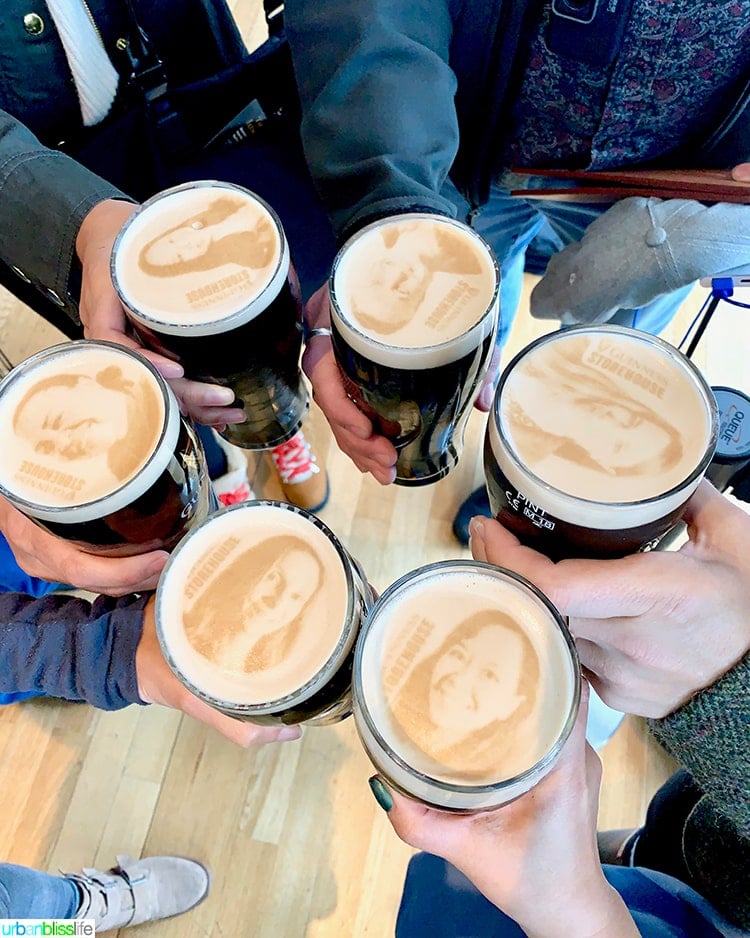 This experience is a €6 as an add on to your regular ticket. A small price to pay for an experience where you can literally drink your face off!
3. Learn how to pour a proper pint of Guinness
There truly is an art and a science behind pouring the perfect Guinness pint. It's a six-step process that you can learn at the Guinness Academy on the fourth floor of the Storehouse.
After you learn the process, you get to practice and see if you can pour a proper pint. And then, of course, you get to drink it!
4. Dine at 1837 Bar & Brasserie
There are four main cafes and restaurants within the Guinness Storehouse. We had the pleasure of dining at 1837 Bar & Brasserie, and I highly recommend it. The view is fantastic, and the food is much more than your typical pub food.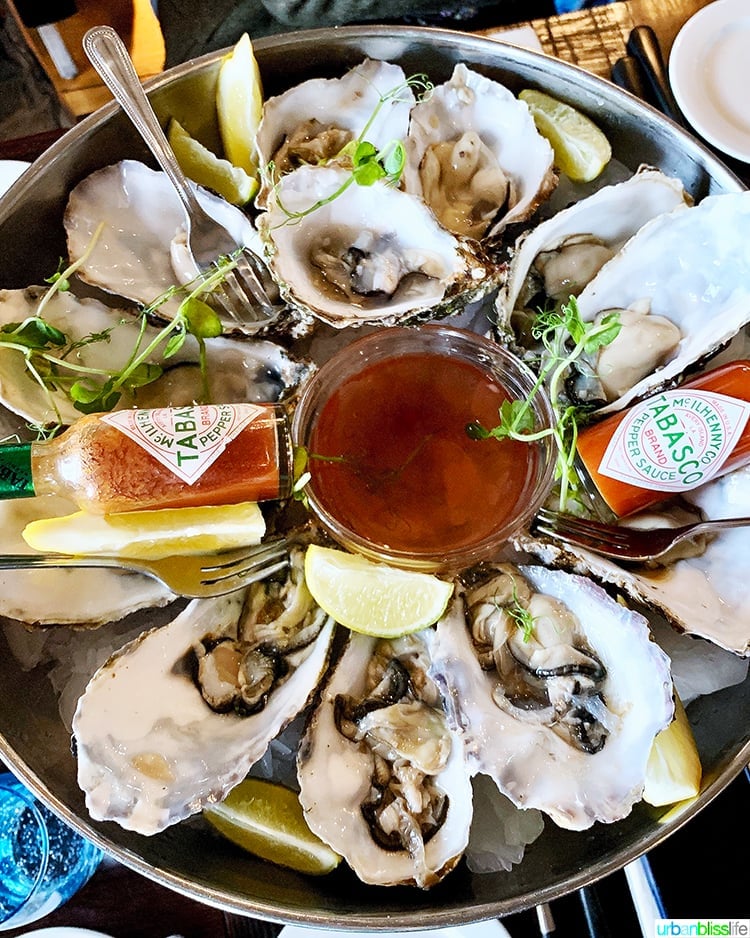 When in the Land of Guinness, you must at least try either the Guinness Beef Burger (€16) and/or the Beef and Guinness Stew (€17). The flatbreads are also cheesy, hearty, and pair so well with Guinness.
But also order atypical pub food items such as the oysters (3 for €8, 6 for €15, 12 for €25). There's also always at least one large plate special of the day and some seasonal offerings.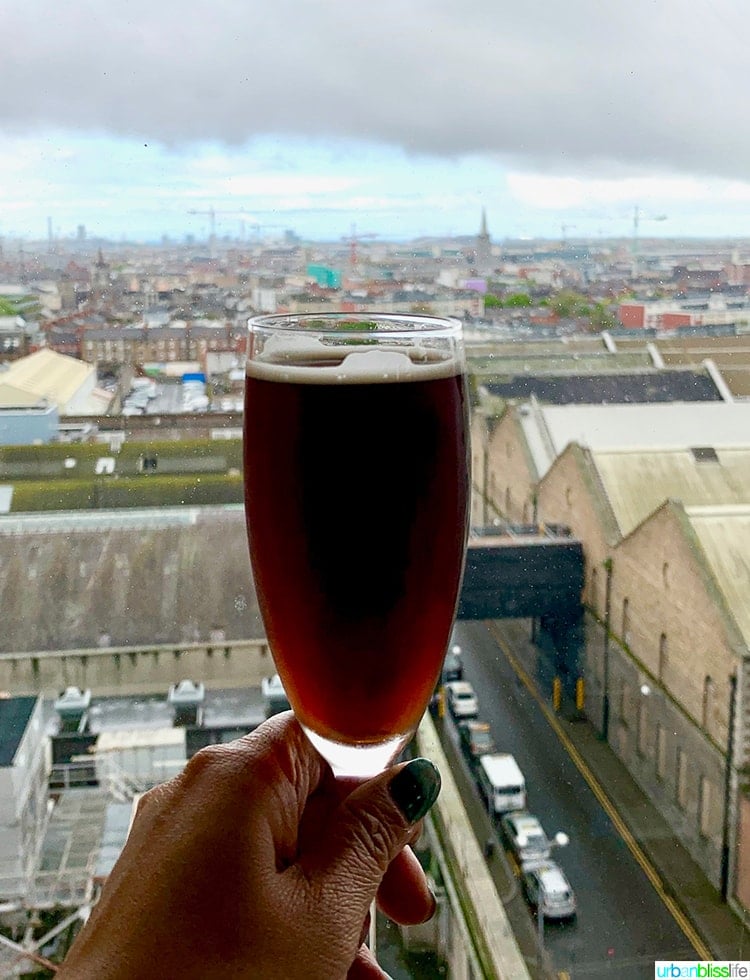 5. Enjoy the city views at Gravity Bar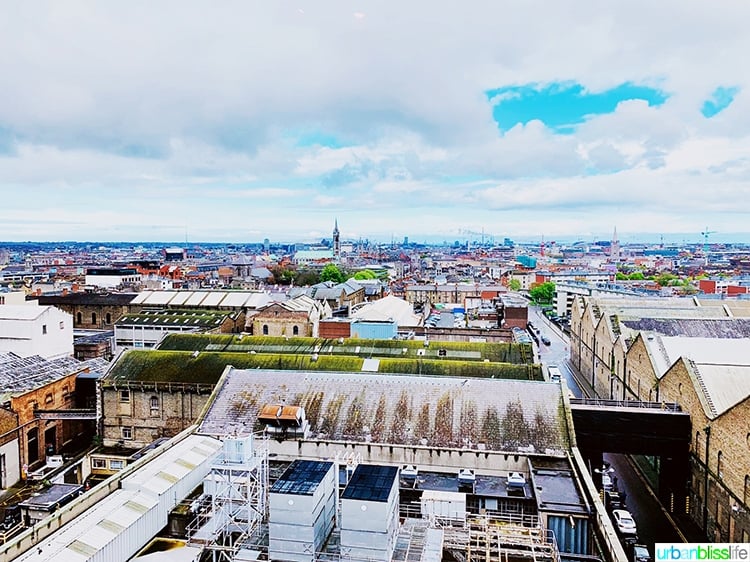 At the top of the Guinness Storehouse building is the Gravity Bar. Here, you can enjoy a pint while taking in breathtaking 360° views of Dublin, now one of my favorite cities in the world.
6. Learn more about the Guinness brewing process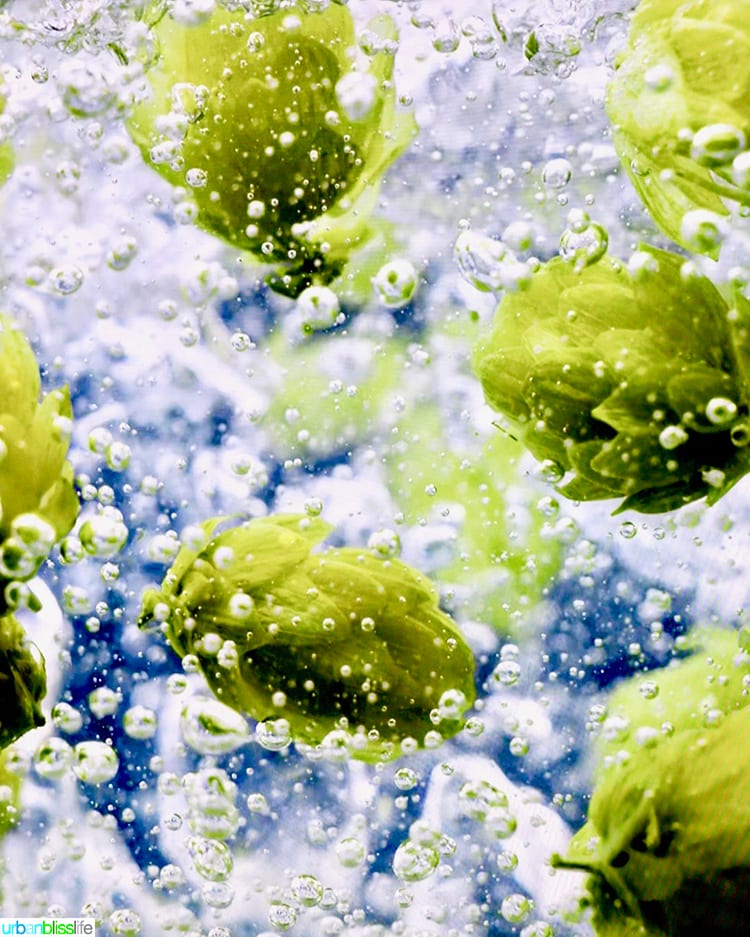 Guinness has nailed the concept of interactive edutainment. The ground level and next floor are filled with large, interactive, highly designed displays that take you through the entire history of the company and the brewing process.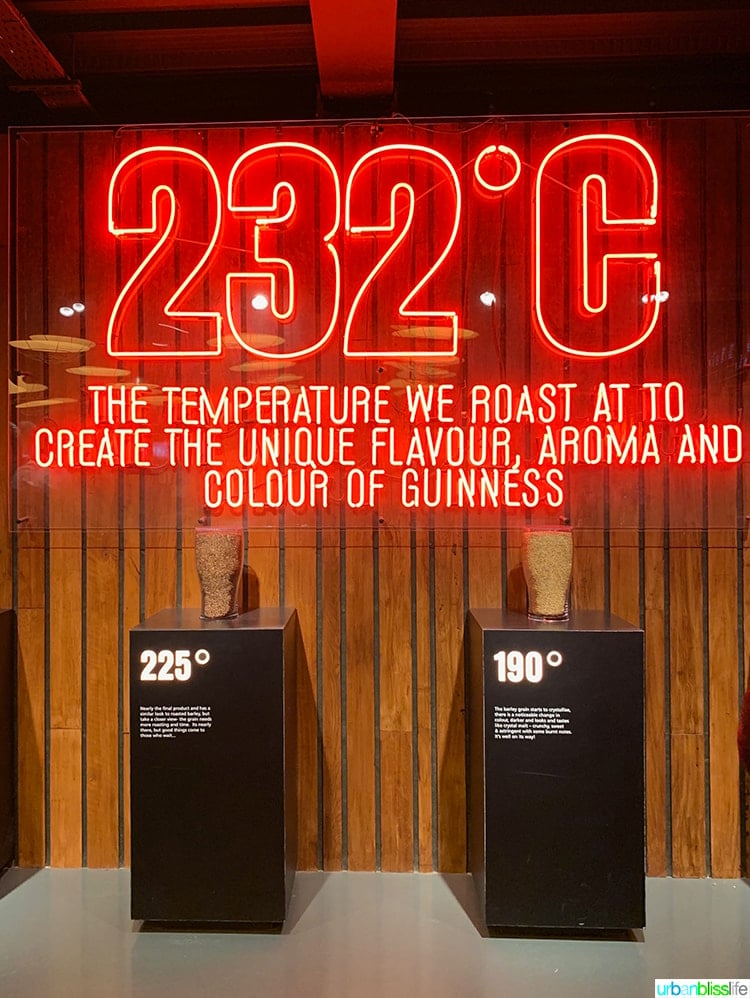 7. Wonderful world of Guinness advertising
Guinness has always been at the forefront of creative advertising in the beverage industry. The third floor is dedicated to some of the more famous and historic ad campaigns over the years. From the very first advertisement Guinness ever took out in the newspaper to some innovative characters and slogans, this is a fun floor for adults and kids alike.
9. Don't forget to look up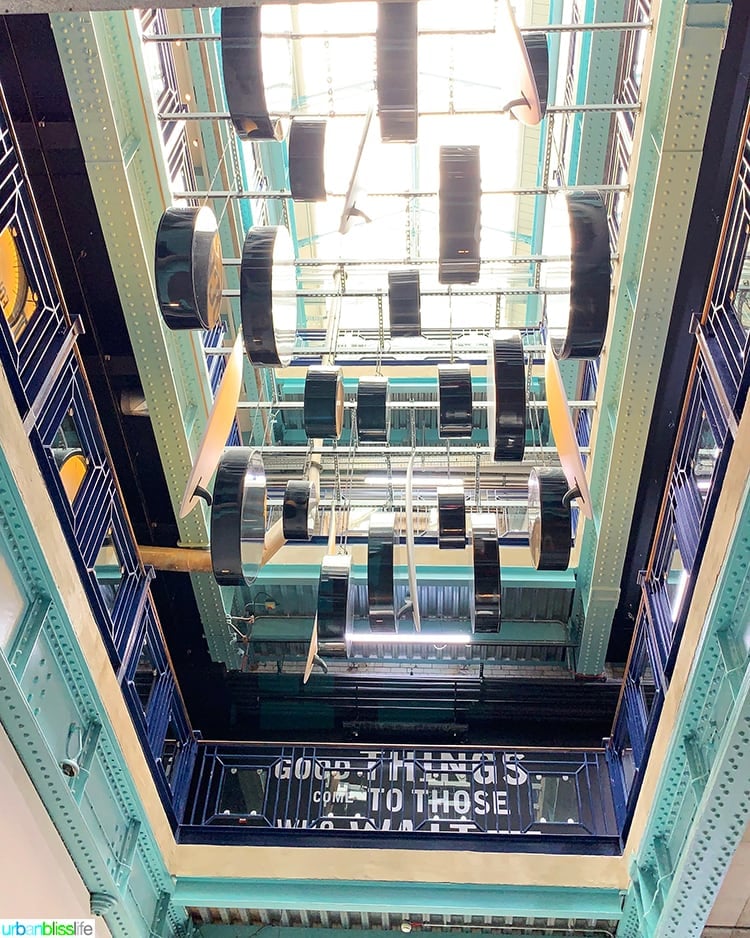 The entire Guinness Storehouse building is built as a multi-sensory experience. There are design elements on almost every wall, in-between exhibits, and hanging from up above that all help tell the Guinness story. Don't forget to look up, look down, and look all around so you don't miss them!
10. Enjoy Guinness!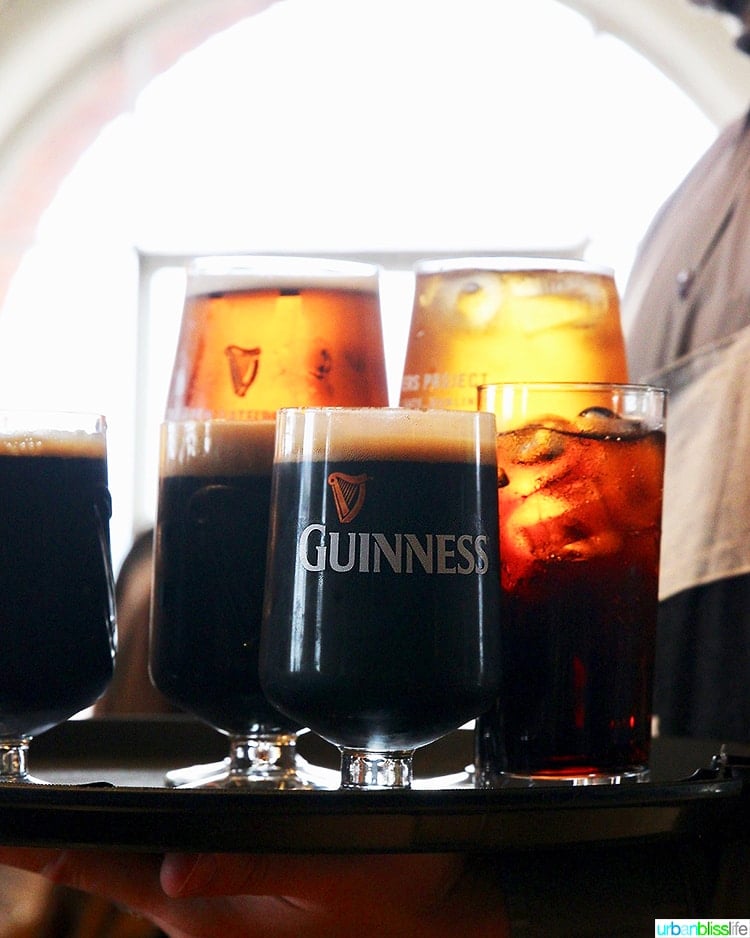 Last and certainly not least, enjoy Guinness beer in the Mother Ship. This is where you know you will get a pint of Guinness poured correctly, at the right temperature, from taps that are fresh and constantly flowing. If you don't think you enjoy Guinness in the United States, I encourage you to try it here. I'm almost certain you will see what the fuss is about!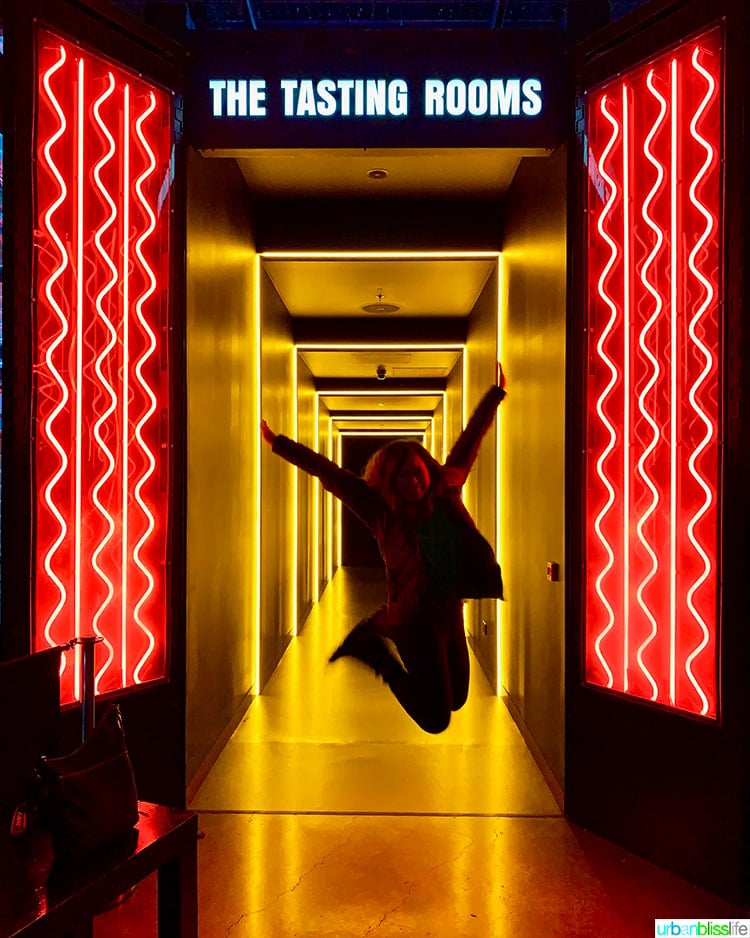 The main tasting experience is on the second floor, where you'll learn to use all of your senses to truly enjoy a pint of Guinness.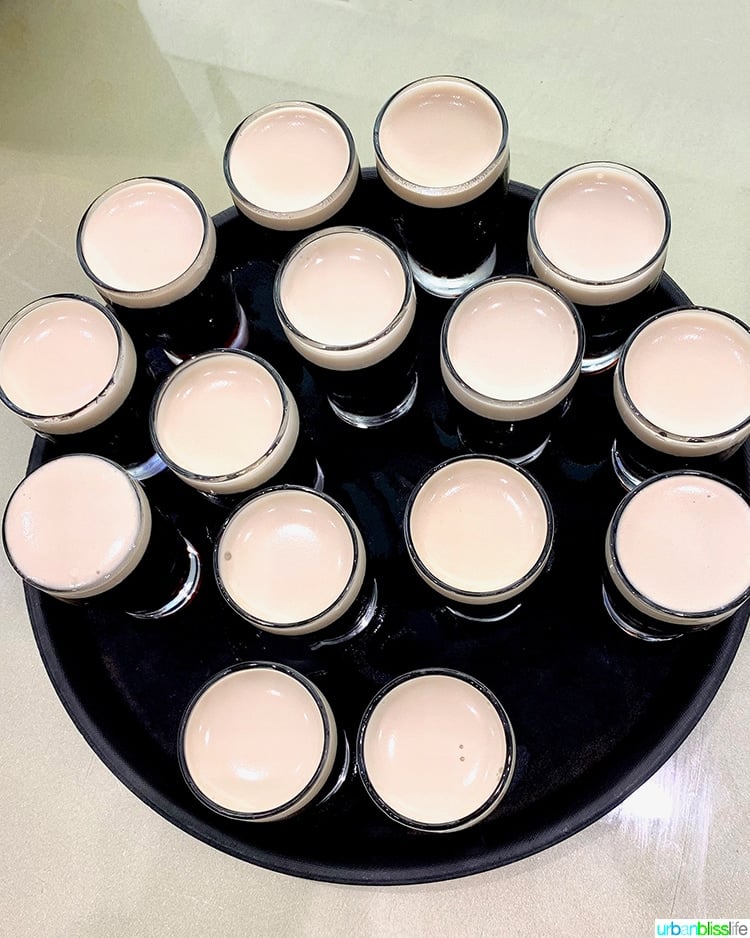 Bonus Tip: Wear comfortable shoes
While there are escalators and a limited number of elevators, plan to wear very comfortable shoes. You'll be walking a lot, including quite a few stairs.
You'll want to plan for at least one and a half hours to two hours for your visit to the Guinness Storehouse.
Visit the Guinness Storehouse
St. James Gate
Dublin, 8
Ireland
+353 1 408 4800
info@guinnessstorehouse.com
HOURS:
Guinness Storehouse is open 7 days a week, all year except for Christmas Eve, Christmas Day, and St. Stephens Day.
9.30am - 7pm (last admission is at 5pm).
During July and August: 9am - 8pm (last admission is at 6pm).
For more information, visit the Guinness Storehouse website.
Have you been to Dublin, Ireland before? Did you visit the Guinness Storehouse? Would you go here on your next trip to Dublin?
More about Guinness
More Ireland travel content
PIN IT: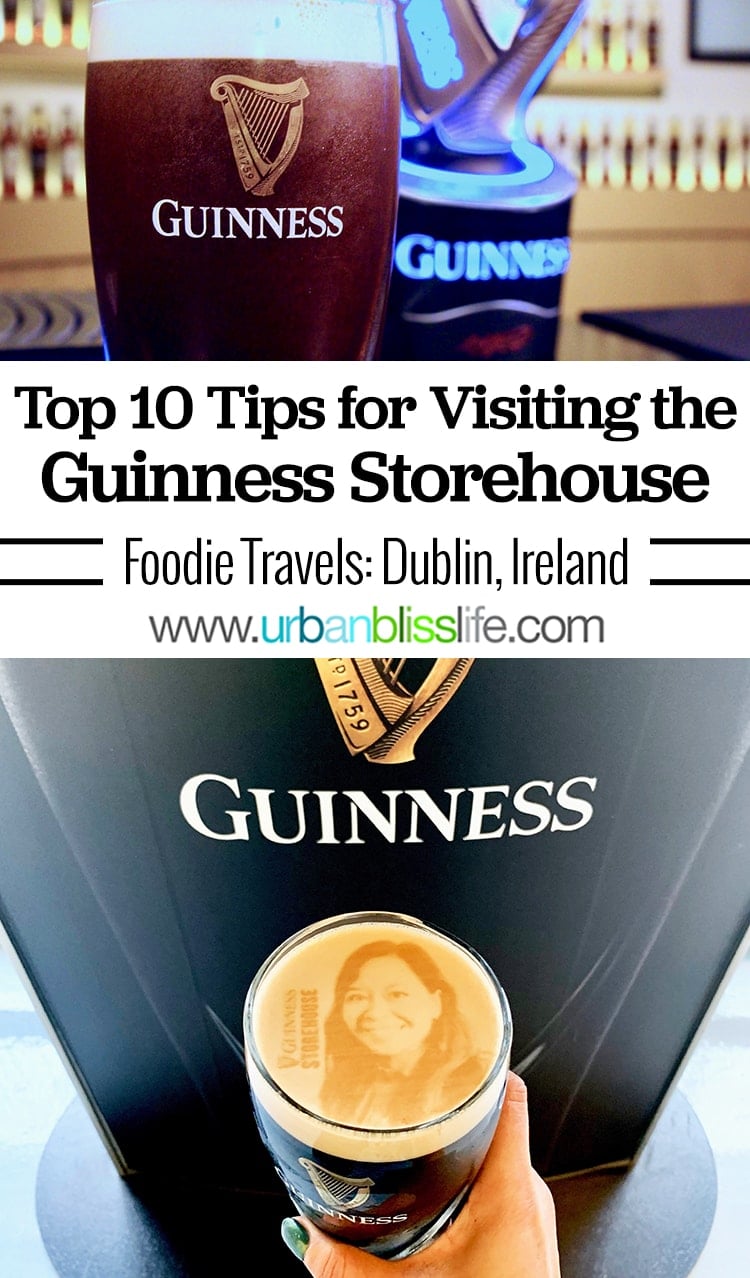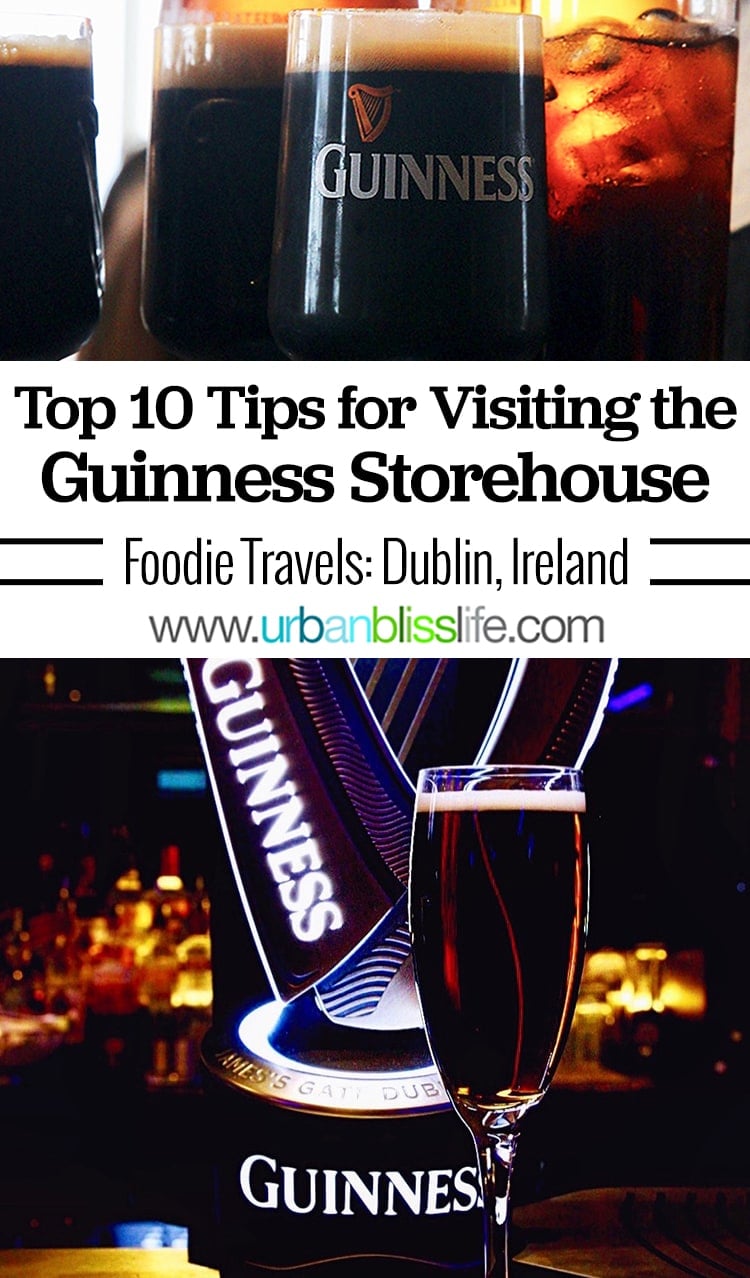 More Foodie Travel Guides
My visit to the Guinness Storehouse was complimentary and part of the DiscoverIreland press trip. As always, all opinions and photos are my own.