The Wilder Townhouse is a beautiful luxury hotel that offers travelers a peaceful stay just a short walk to the busy heart of Dublin.
A short walk from the vibrant city center of Dublin, Ireland is a quiet, relaxing sanctuary.
A white stone parking lot leads you to a red brick building flanked by tranquil greenery and a Parisian-style patio. The grace and elegance of the Wilder Townhouse is subtle and welcoming. It's the perfect hotel for the traveler looking to enjoy the faster pace of the city and then enjoy a calm, replenishing sleep overnight.
Jump to:
The Wilder Townhouse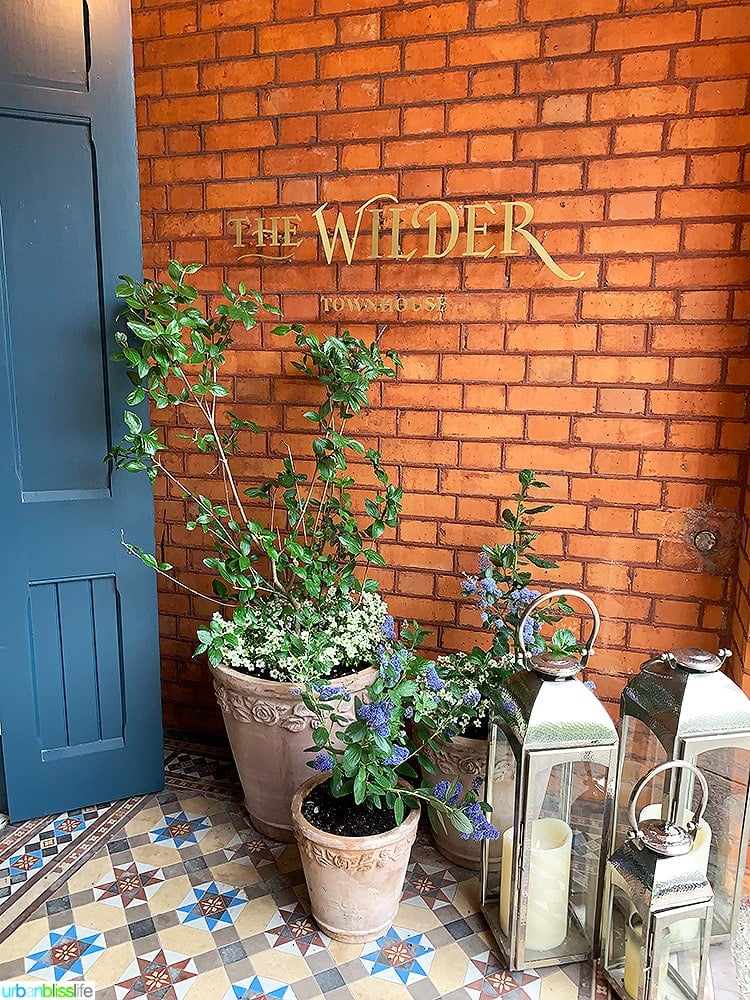 Located on Adelaide Road, The Wilder Townhouse is a short five minute walk from St. Stephens Green, which is like the gateway to some of Dublin's best shopping, restaurants, bars, and historic Trinity College.
Once a home for retired governesses, the building found new ownership and underwent beautiful restoration beginning in 2016. It re-opened as the Wilder Townhouse in 2018. Recently, it was named by the New York Times as one of the Top 35 Best Luxury Hotels in Ireland – and rightfully so.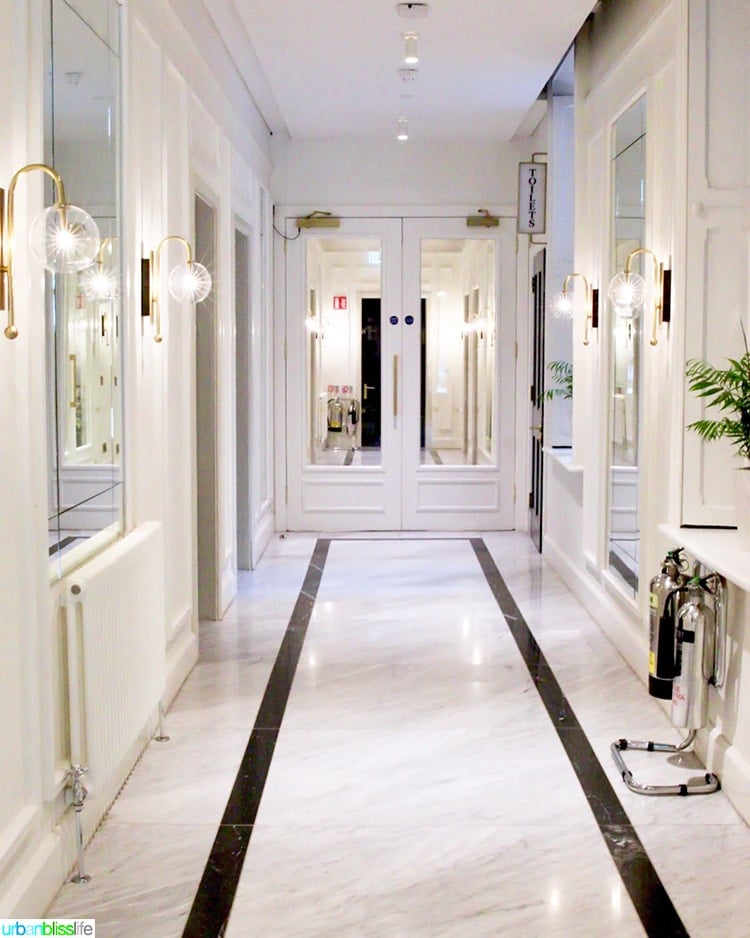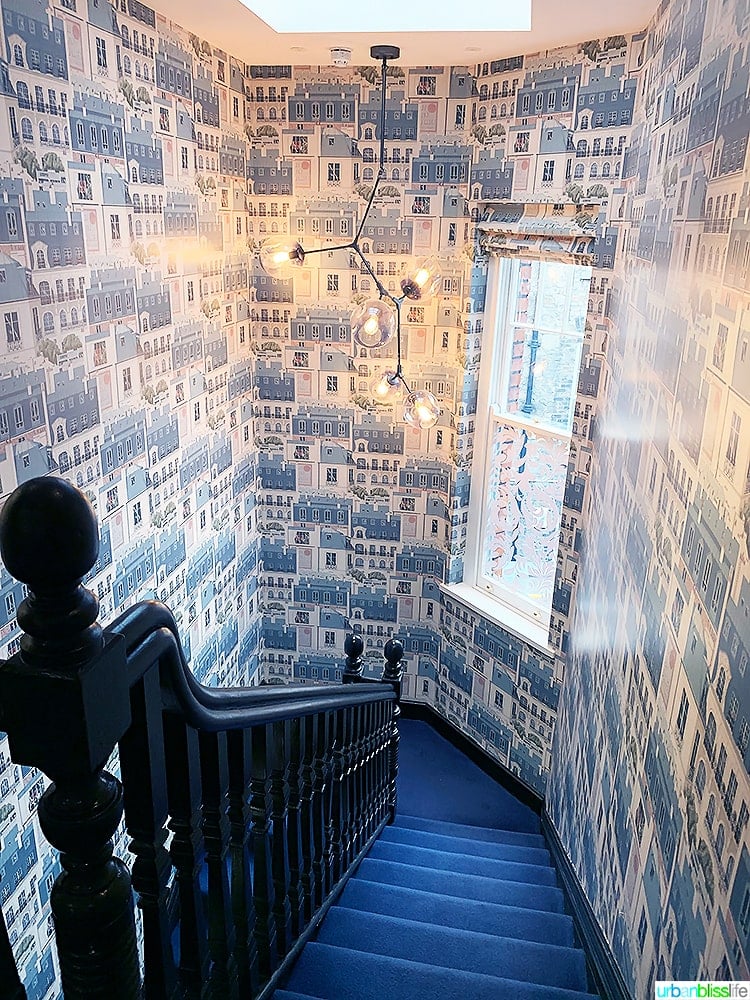 A Warm, Cozy Elegance
The Wilder Townhouse is one of the most thoughtfully decorated places I have stayed throughout my travels. The style is upscale and elegant, but also playful and vibrant like the city.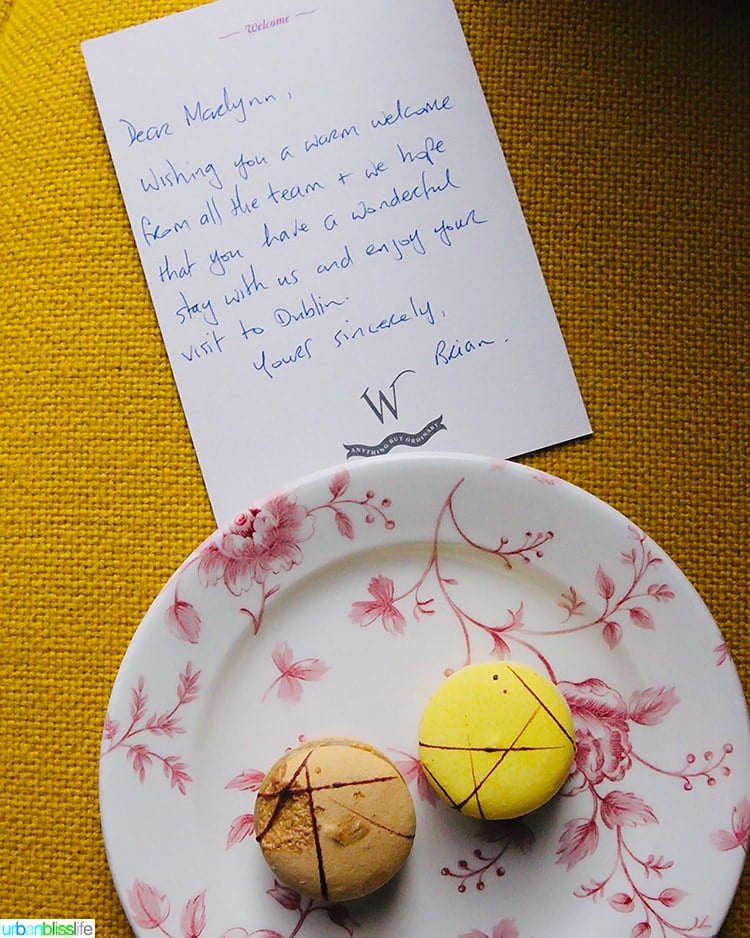 The staff ensures all guests feel right at home from the moment you step through the doors. Each and every person I encountered here was warm, friendly, helpful, and generous with their time and knowledge. The Wilder Townhouse is one place where the impeccable, attentive service matches the gorgeous, lush surroundings.
Rooms & Suites
The Wilder Townhouse is a small property with 42 rooms total. Each room and suite is uniquely designed.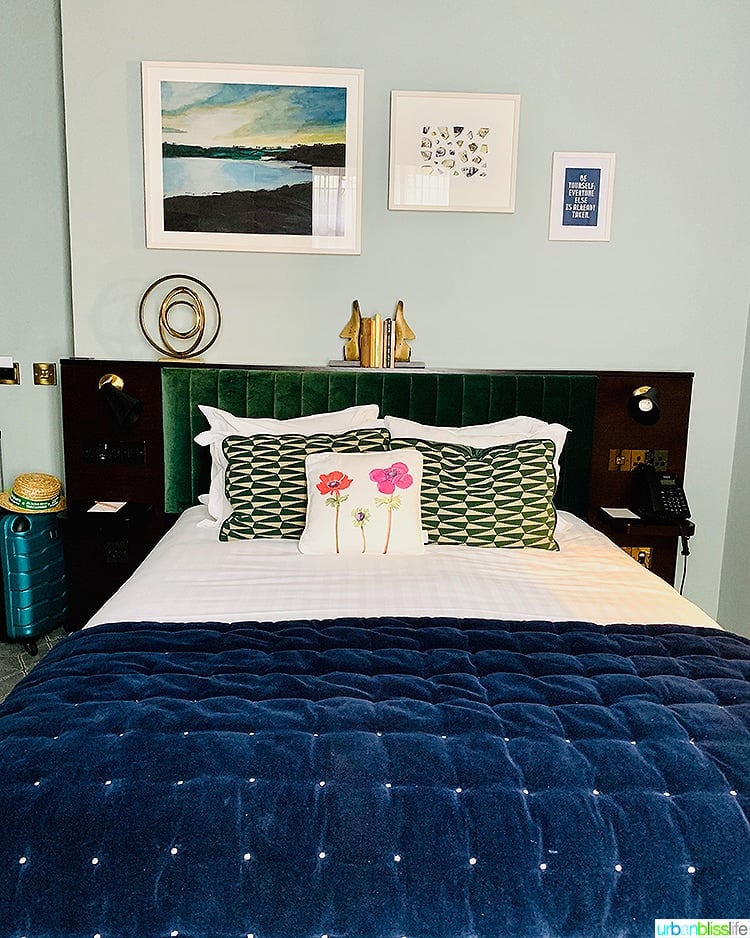 I stayed in one of the Shoebox Double rooms, which sounds small, but is actually quite spacious for a city hotel room.
The bed was very comfortable, and the lighting in the rooms, while slightly complicated to figure out, is ample and adjustable to your needs. The bathroom - with its pedestal sink, rain shower, and colorful tiles - is small, but beautiful.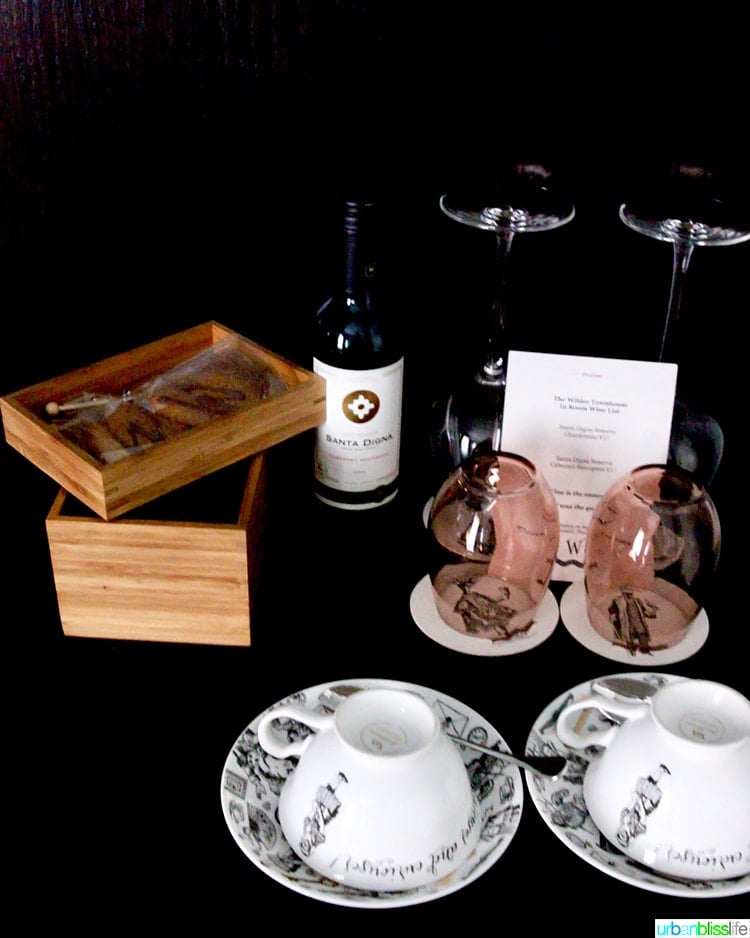 Dining at Wilder Townhouse
The Gin and Tonic Room is the bar area that offers an impressive selection of gin, as well as other cocktails, beer, and wine. You can also order small bites from noon through 10pm.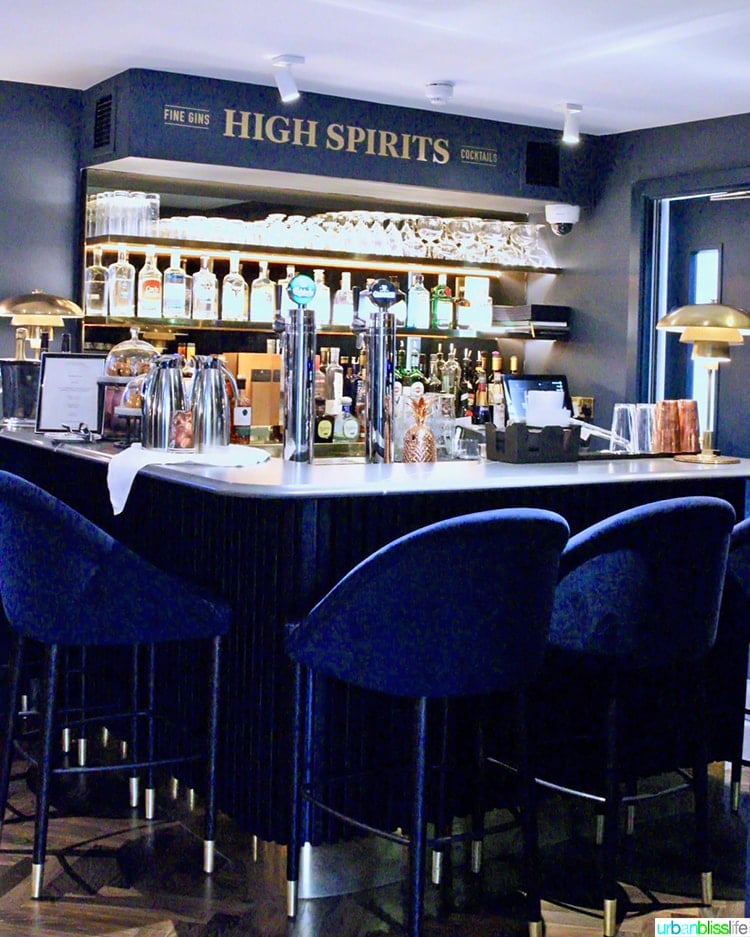 The Garden Room is the spacious main dining room. It's open most of the day, and is simply stunning.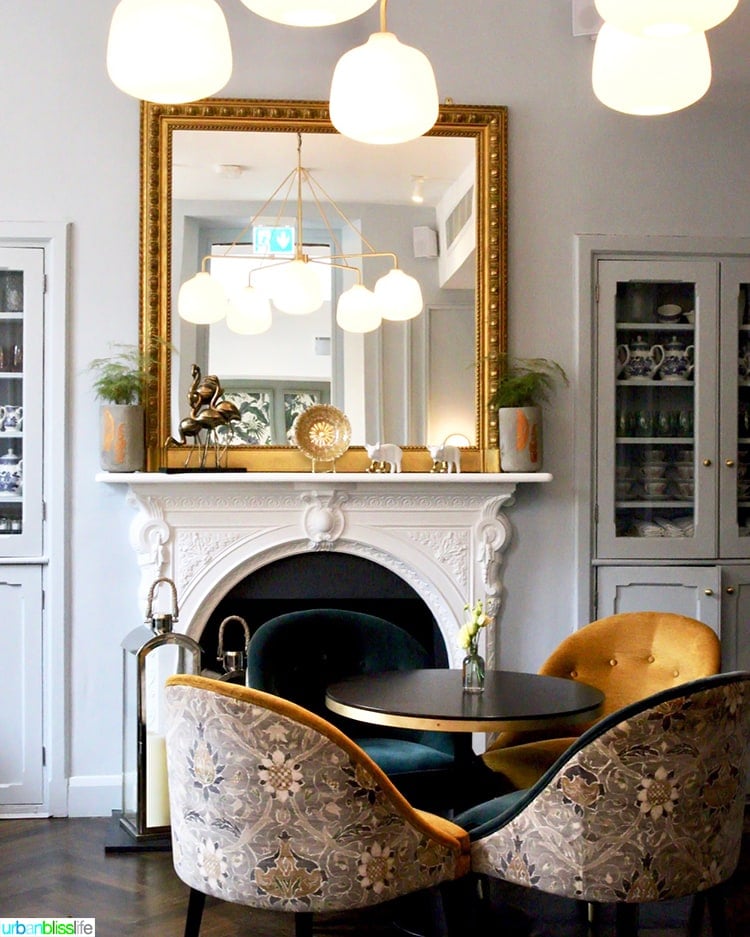 I am smitten with the decor of this room. From the whimsical wallpaper to the classic yet playful chairs to the gorgeous molding and intricate woodwork throughout. This is a room you will love spending time in, and they offer some books and games to help occupy you if you are here for a drink between meals.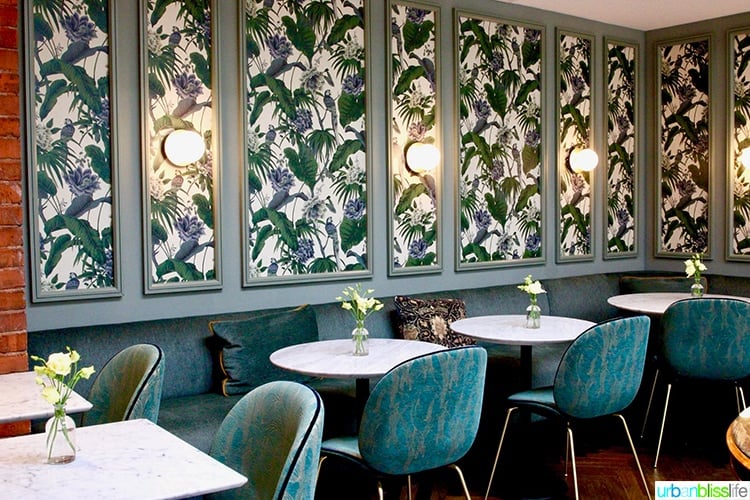 In this main dining room, you can order light bites for most of the day, such as a Cheese and Charcuterie plate, along with a nice drink selection.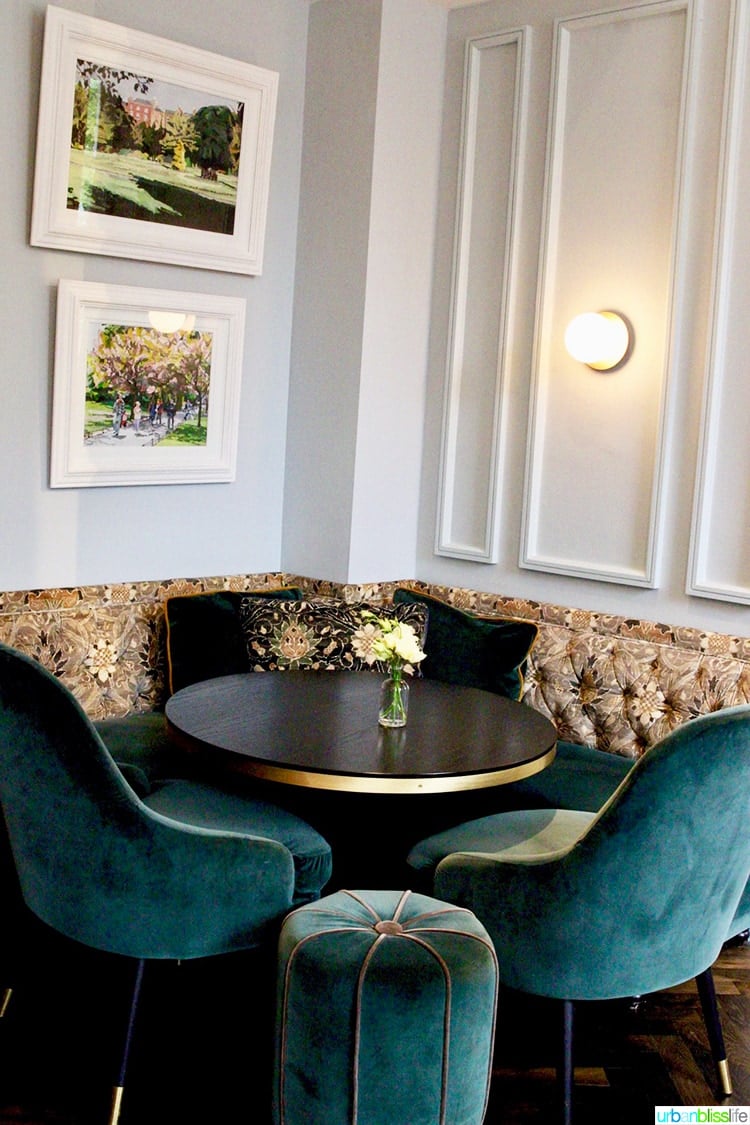 But breakfast is when the Wilder Townhouse Garden Room really comes to life and shines.
Breakfast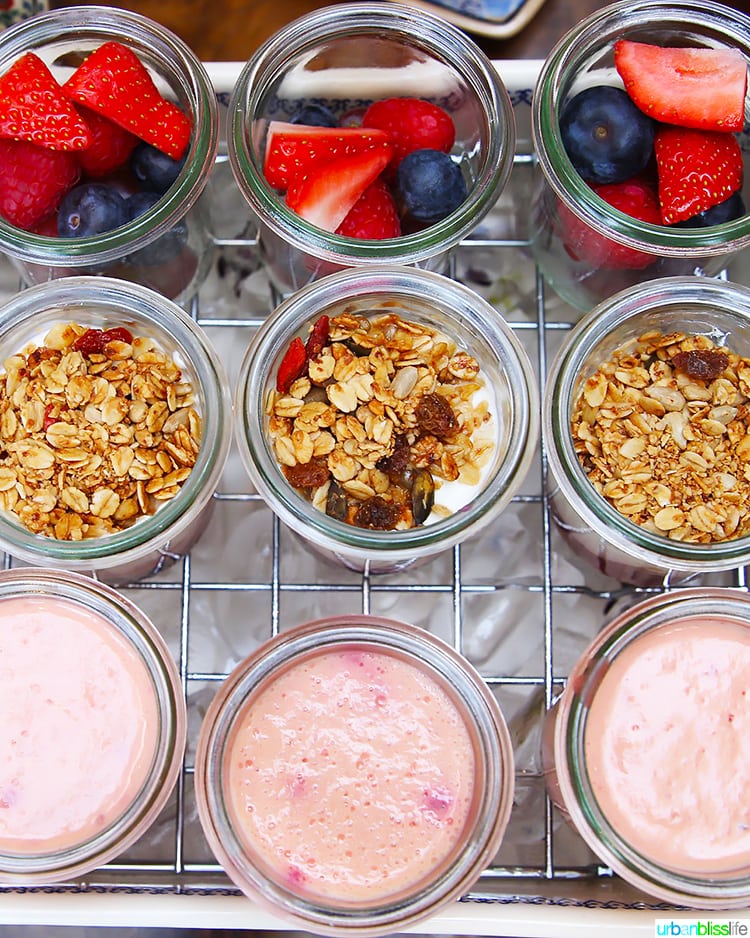 Imagine a stunning display of fresh fruits, yogurts, oatmeals, cheese and charcuterie, pastries, and more.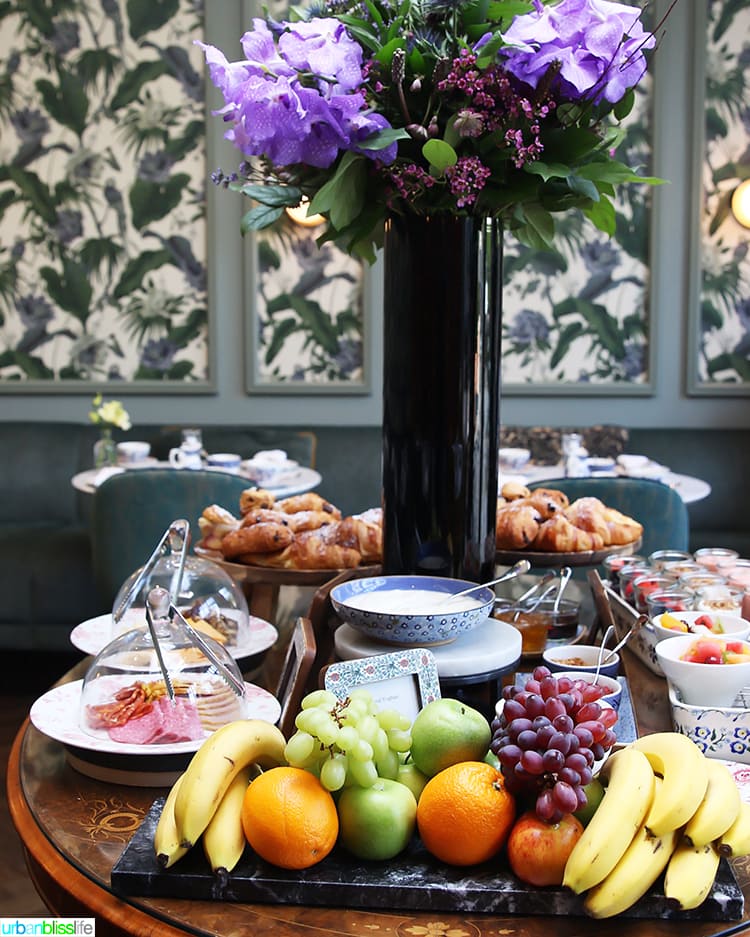 Guests also have several fresh juices, along with coffee and tea selections.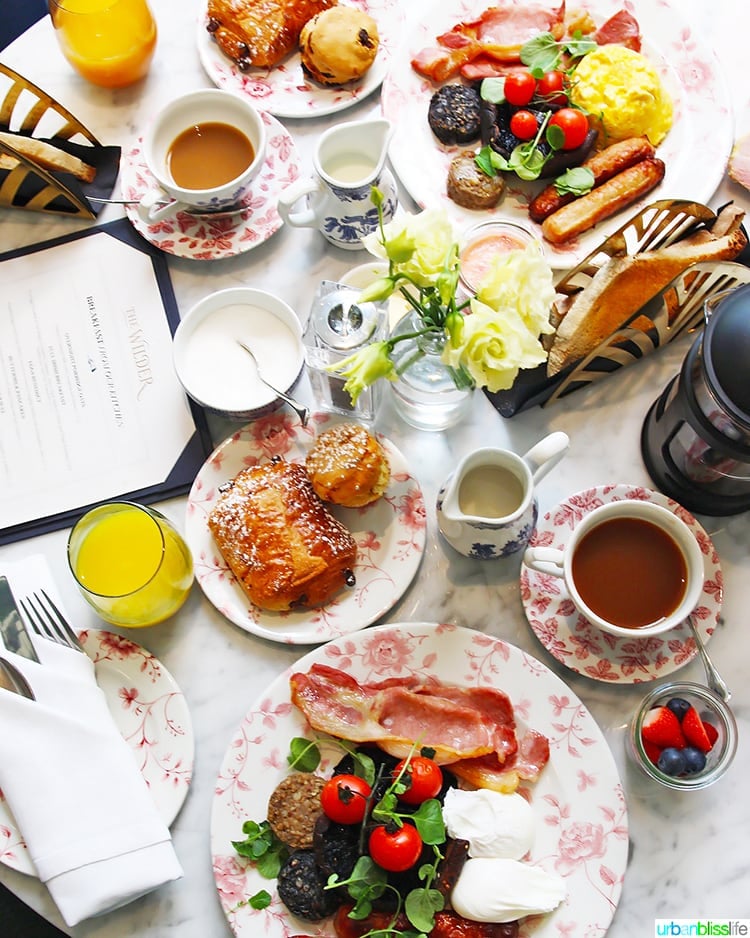 You can also order scrumptious meals from the main breakfast menu. I had my first official traditional Irish breakfast here, as well as my first avocado toast in Ireland.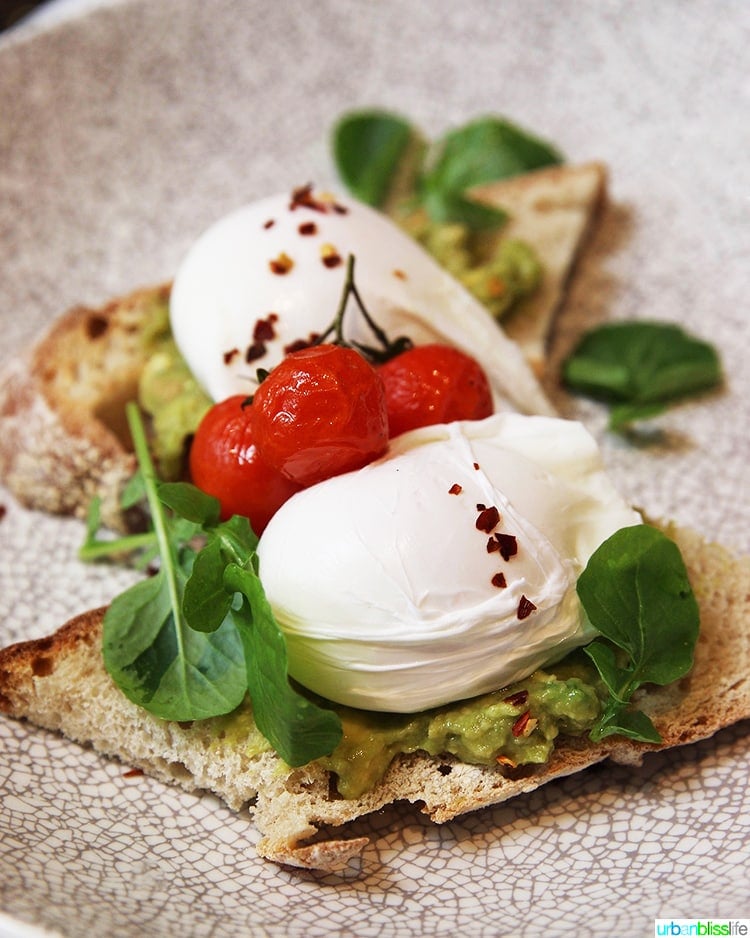 Stay at the Wilder Townhouse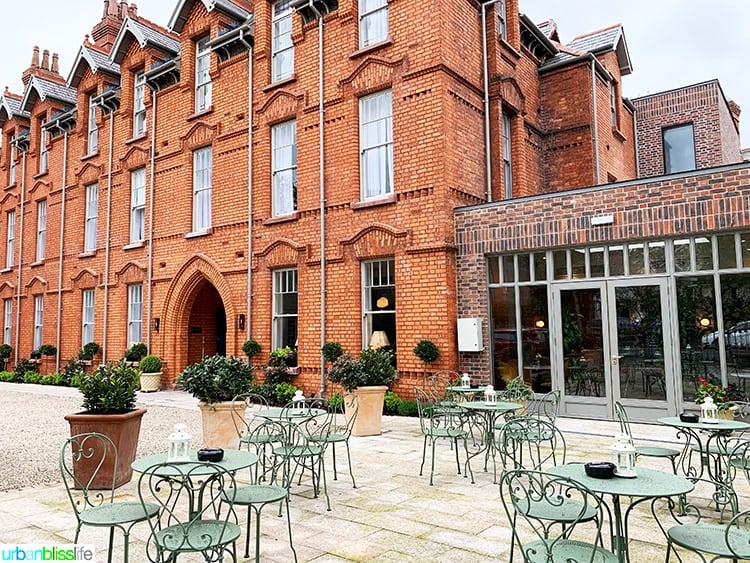 I absolutely adored my stay at the Wilder Townhouse. I can't thank the staff enough for making my stay truly relaxing and memorable. They would help call me cabs, help with suggestions and directions, and even help book tickets. Each person who worked here always had a big smile on his/her face, and a warm, helpful, friendly tone. For three nights, this really was my lovely home away from home. I highly recommend a stay here if you are traveling to Dublin, Ireland!
22 Adelaide Road
Dublin 2, Ireland
+353 (0)1 969 65 98
Rooms start from £130)
Breakfast excluded (€19.50/ €14.50)
For more information, visit https://www.thewilder.ie/en
FAQ
Is the hotel family-friendly?
While I did see a few well-dressed, well-behaved children at the Wilder Townhouse, it is not built for family stays. This is a quiet, peaceful atmosphere meant to help the discerning traveler relax after a busy day of working or adventuring in the city.
Are there typical hotel amenities?
This is a smaller residence-style hotel and there is no pool, spa, or gym. Guests do receive free WiFi.
PIN IT:
More Ireland Travel Guides
More Europe Travel Guides
If you visit, please be sure to let them know that you read about it on Urban Bliss Life! And if you snap some pics, tag us @UrbanBlissLife and #UrbanBlissLife on Instagram, TikTok, Twitter, and Facebook.