Traveling to Ireland's capitol city? Here's a list of my best places to eat in Dublin!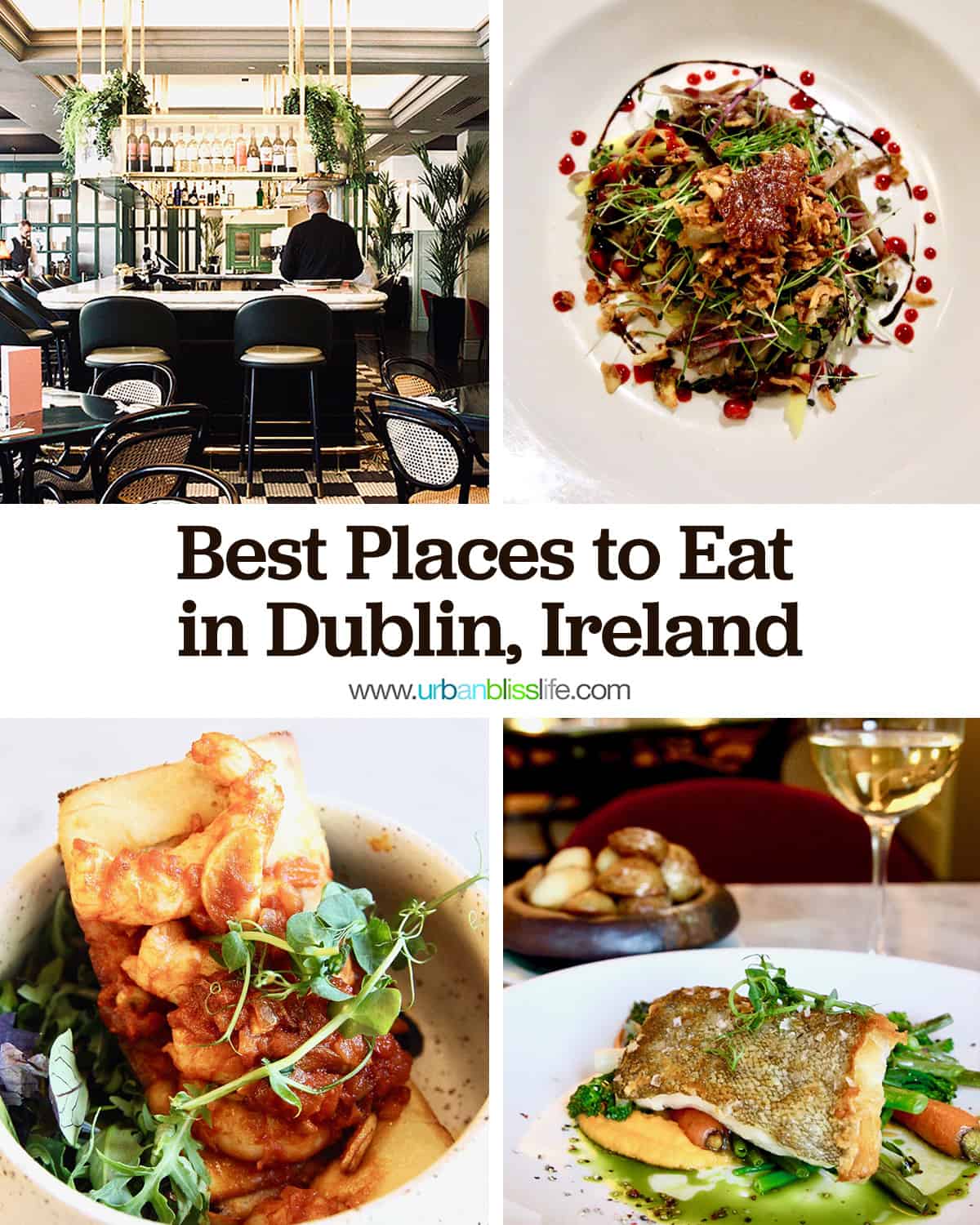 Dublin, Ireland is more than just the land of Guinness and Irish Stew. Although, you can definitely get your fair share of both when you travel here! Dublin chefs are rising to the challenge of using fresh local produce, meats, cheeses in classic and inventive ways.
Jump to:
Best Places to Eat in Dublin
If you're traveling to Dublin, you'll find a wide range of cuisines and types of eateries, distilleries, and cafes throughout the city. Recently, I had the opportunity to dine at some Dublin hot spots and some under-the-radar establishments during my trip to Ireland with Tourism Ireland and Steller Stories.
Here's a look at some of my favorite places to eat and drink in Dublin.
Fire Restaurant & Lounge
My favorite dining experience in Dublin was at Fire restaurant. Located in Dublin 2 on busting Dawson Street, this large restaurant includes intimate bar and lounge spaces downstairs, and a main dining room, private dining rooms, and terrace dining options upstairs.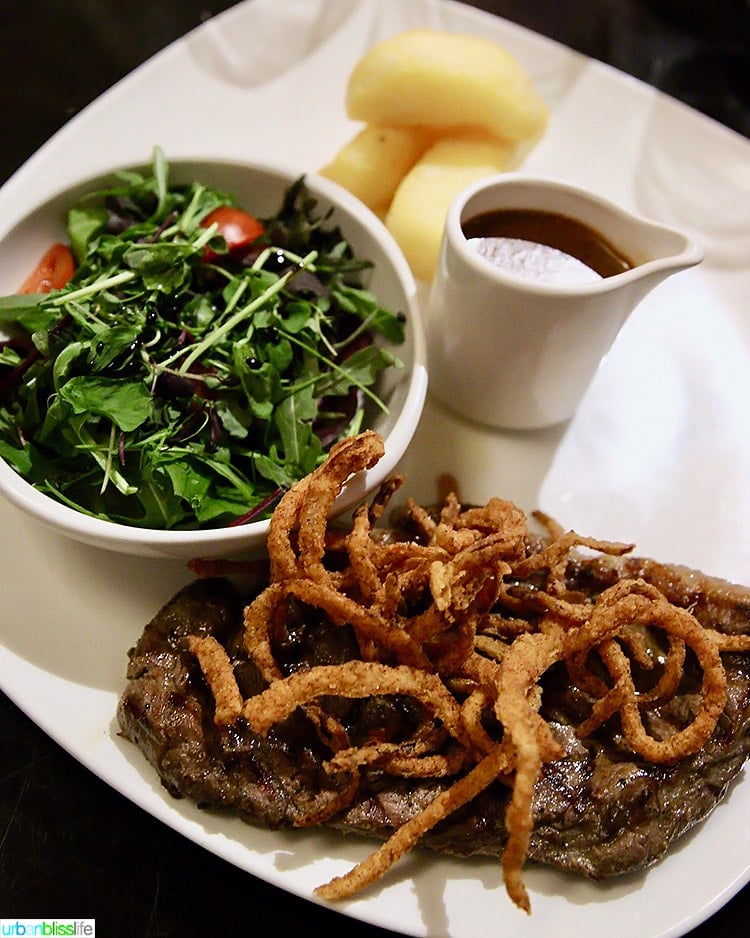 Here, excellence in tradition meets creativity in the kitchen. You'll find certified Hereford beef served alongside fresh, sustainable local produce on your plate. The duck salad (first picture above) was surprising and divine.
Fire Restaurant and Lounge
The Mansion House on Dawson Street
Dublin 2
HOURS: Monday to Friday from 5 pm; Saturday from 3 pm; Sunday from 1 pm - open late 7 days a week.
Quintessential Ireland: Woollen Mills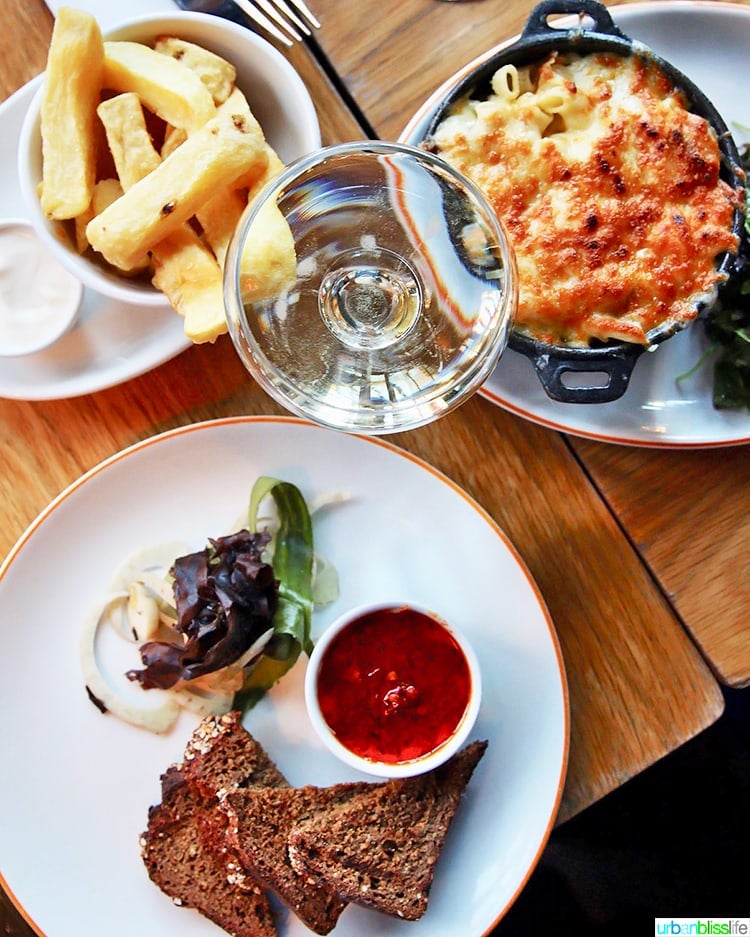 Just a hop, skip, and step from Dublin's famed Ha'Penny Bridge overlooking the River Liffey, you'll find The Woollen Mills Eating House.
This quintessential Irish establishment is housed in one of Dublin's iconic buildings, yet offers a fresh, modern vibe in comfortable surroundings.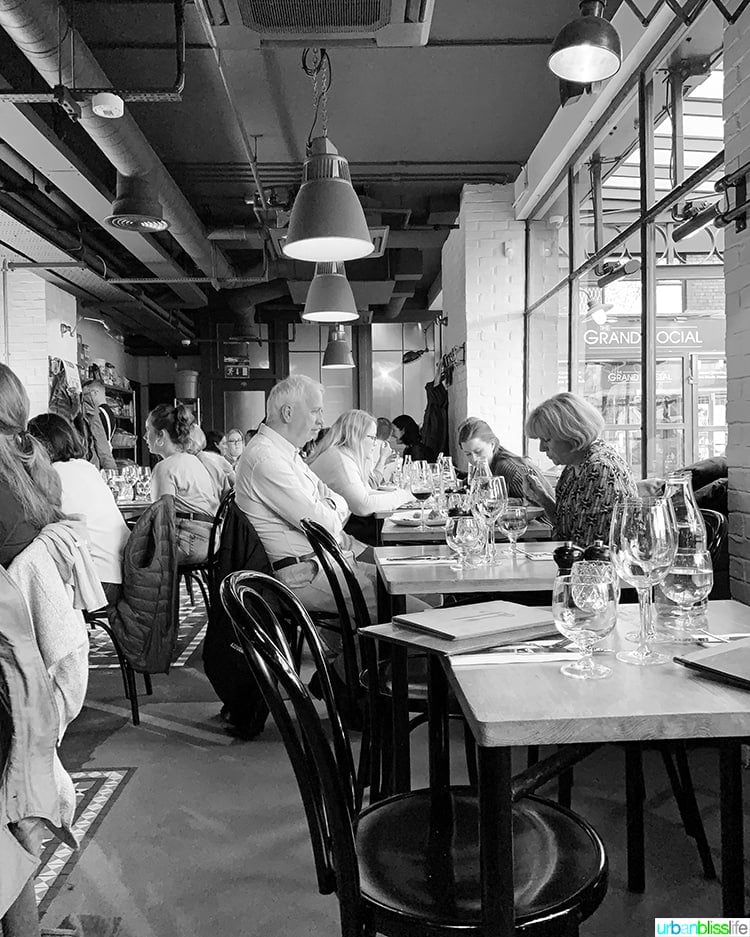 At The Woollen Mills, you can feast on bangers and mash, bacon mac and cheese, and Irish rib eye steak. Order a starter of the Potted Lambay Island Crab and Brown Shrimp, which is served with a side of wild Irish seaweed and toast.
Pig's Ear restaurant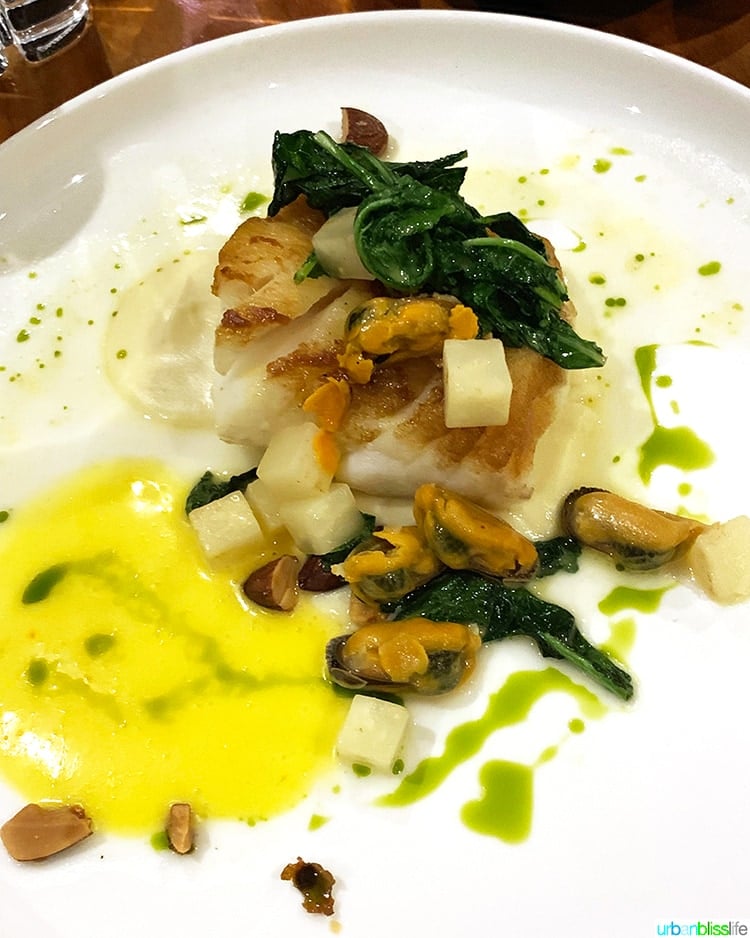 The Pig's Ear restaurant has earned a Michelin Guide Gourmand every year since 2009. Located across from Trinity College with an unassuming entrance, diners walk upstairs to one of three dining rooms.
The atmosphere is intimate and casual here. Tables are close to one another, and you can almost feel -not just hear- the jovial laughter from nearby tables as it bounces off the walls.
The food is at once exquisite and subtle. A simple side dish of carrots stewed with pesto are incredibly flavorful. The line-laught cod served with Killary Fjord mussels topped with local greens sings of Ireland as much as the classic shepherd's pie here.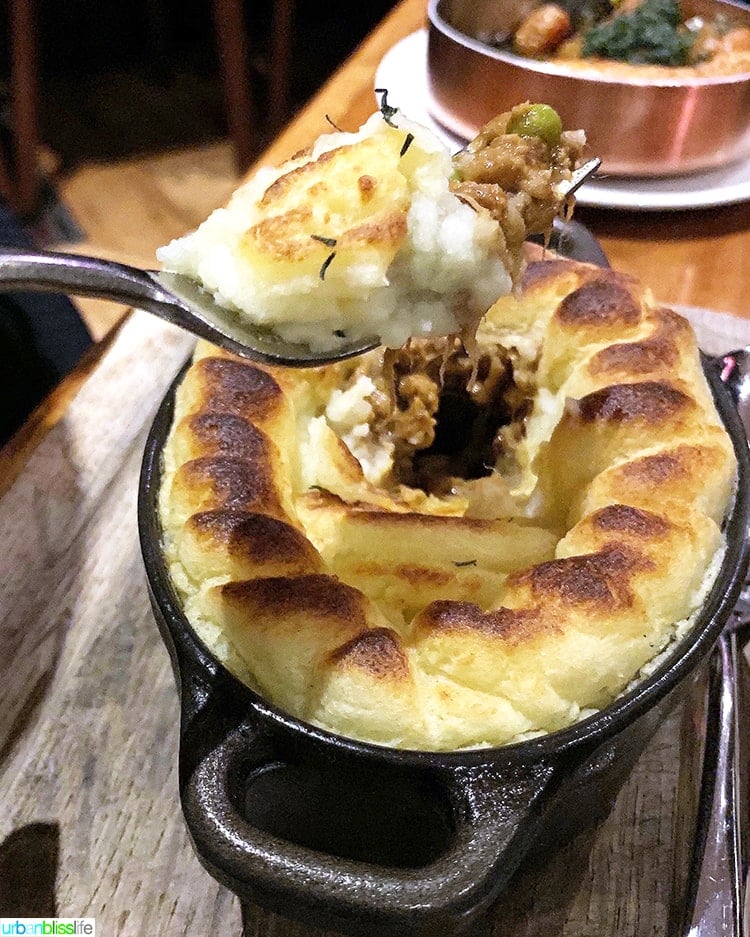 The Pig's Ear
4 Nassau St,
Dublin 2, Ireland
HOURS: Monday to Saturday, Lunch 12 - 2:45pm, Dinner 5:30 - 10pm
Closed Sundays & Bank Holidays
Roberta's
Located in the Temple Bar district, Roberta's reminds me of a classic Dublin eatery where business deals are made, negotiations finagled, and the after-work crowd comes for a pint and a bite. Abstract, colorful artwork softens the sleek black leather booths and chairs.
The spacious restaurant includes a large main dining room, bar area, and private dining space in the back. Meals here are upscale but not stuffy. The menu features duck and foie gras (so good!) alongside their wood-fired pizzas.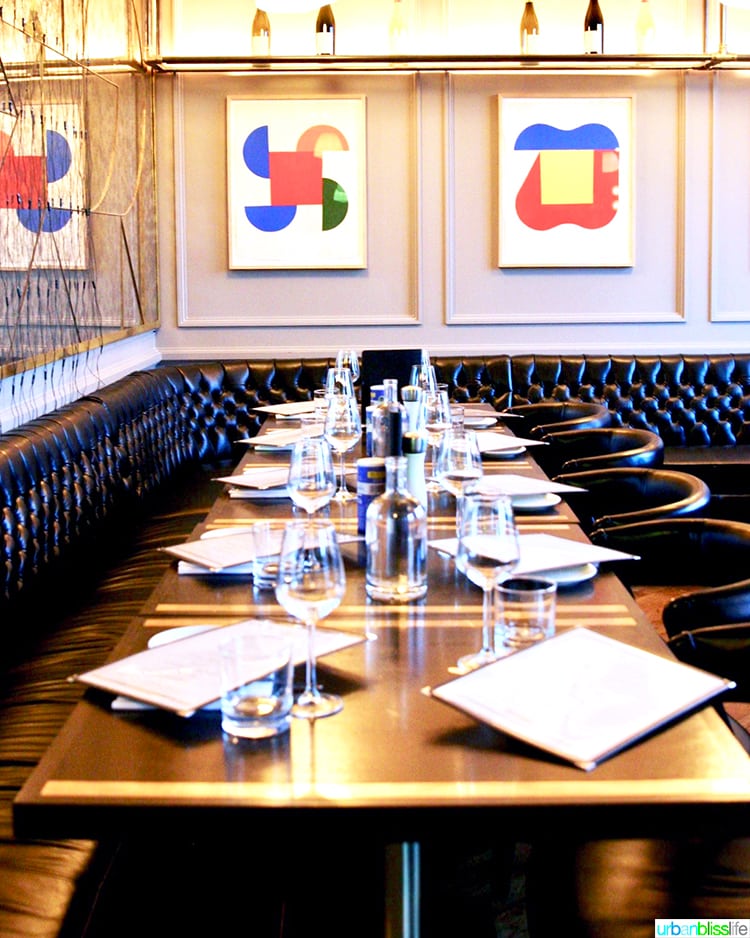 Roberta's
1 Essex Street East, Temple Bar
Dublin, Ireland
DINNER HOURS: Sunday - Wednesday 5pm – 9pm, Thursday – Saturday
5pm – 9:30pm
BRUNCH HOURS: Saturday & Sunday 11am - 2.30pm
The Green Hotel restaurant
The first floor restaurant of The Green Hotel is an excellent spot to meet friends for lunch and dinner. Conveniently located steps away from St. Stephens Green, this hotel restaurant serves a small but mighty menu.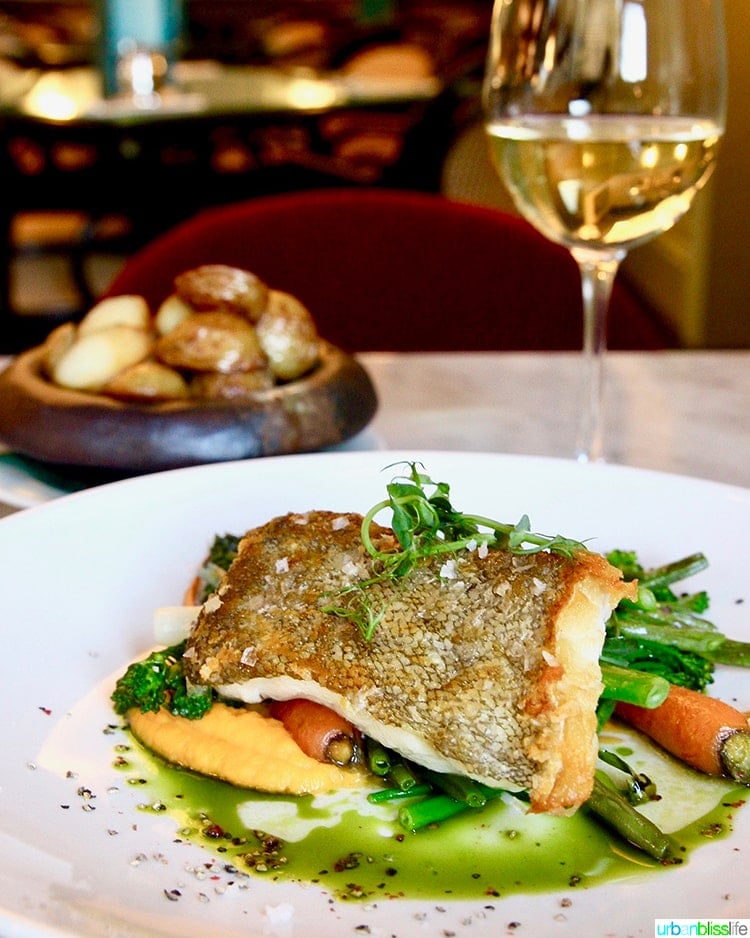 I love their chili prawns with a glass of Sauvignon Blanc on a hot Dublin day. Or enjoy their fish of the day (pictured above was Hake). The well designed space gives friends, work colleagues, and even blind dates ample space to chat and mingle.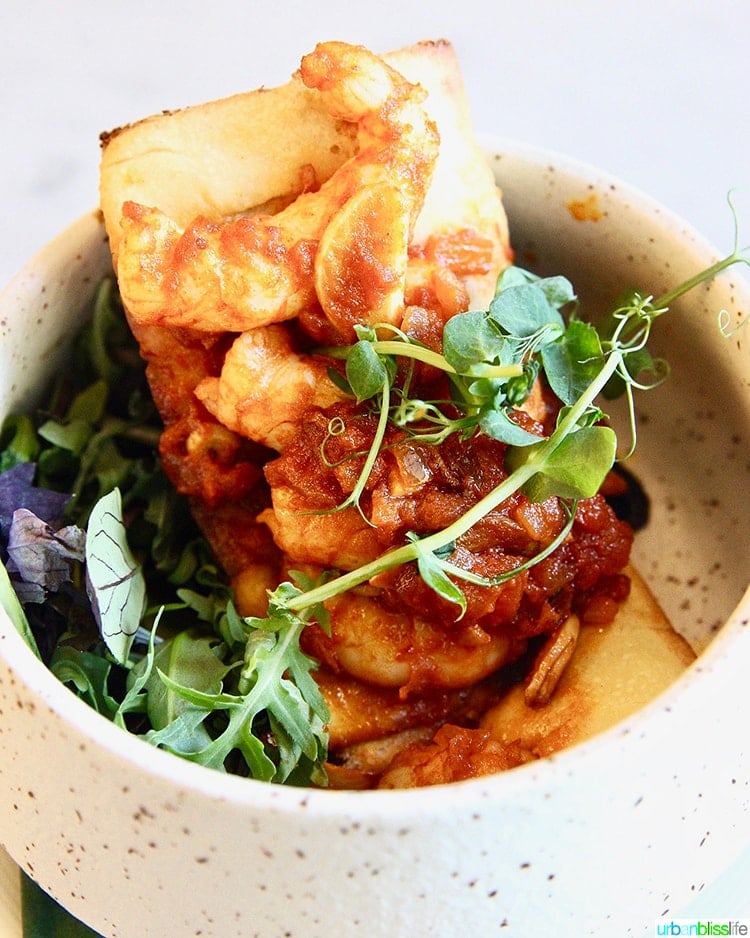 The Green Hotel
1-5 Harcourt Street
Dublin 2
https://www.thegreenhotel.ie/eat-drink/
Wine Bar & Cafe: Bestseller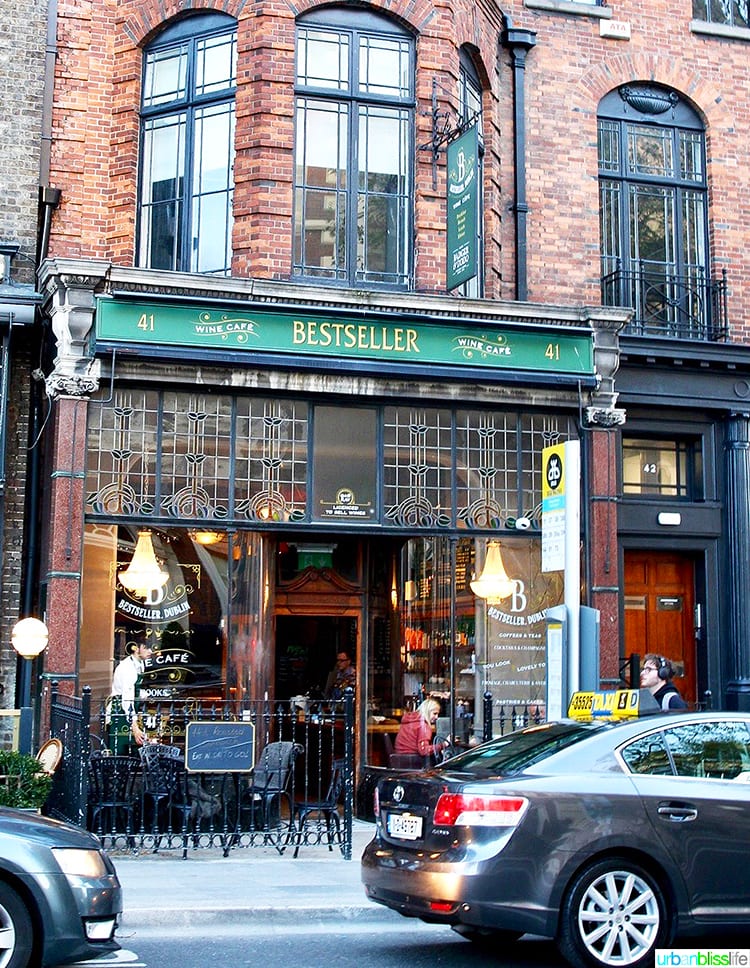 While Ireland doesn't have many vineyards (climate, terroir challenges to growing wine), it certainly has its fair share of excellent wine bars. I had planned to go on a wine bar crawl while in Dublin, but ran out of time. There are so many to choose from!
When I go back, I'm definitely doing a wine bar crawl - AND revisiting of the wine bars I did have the chance to enjoy: Bestseller.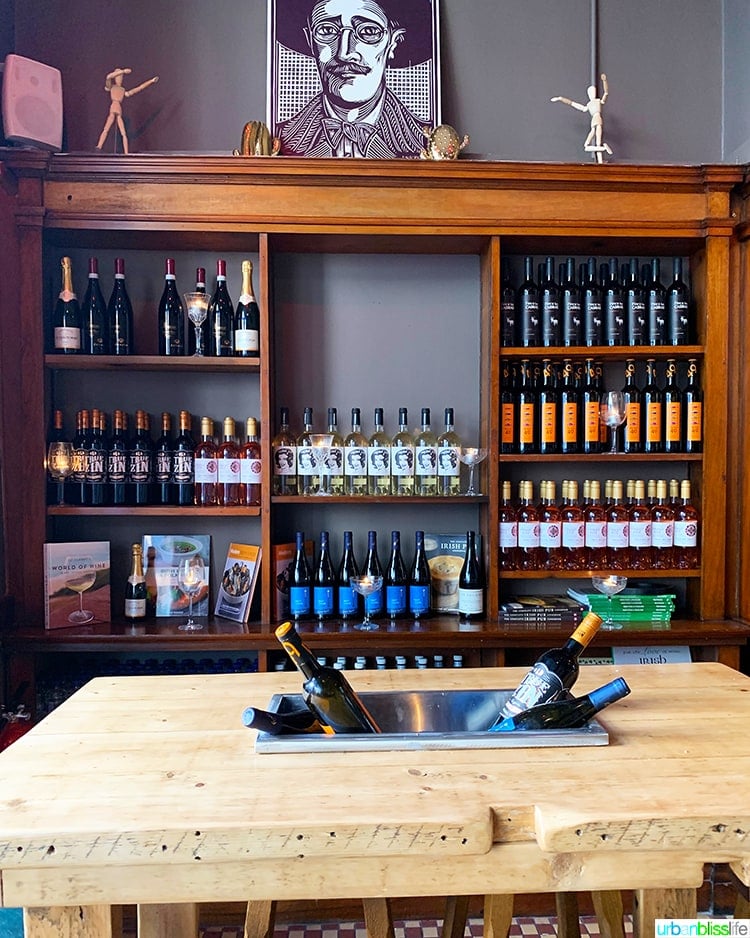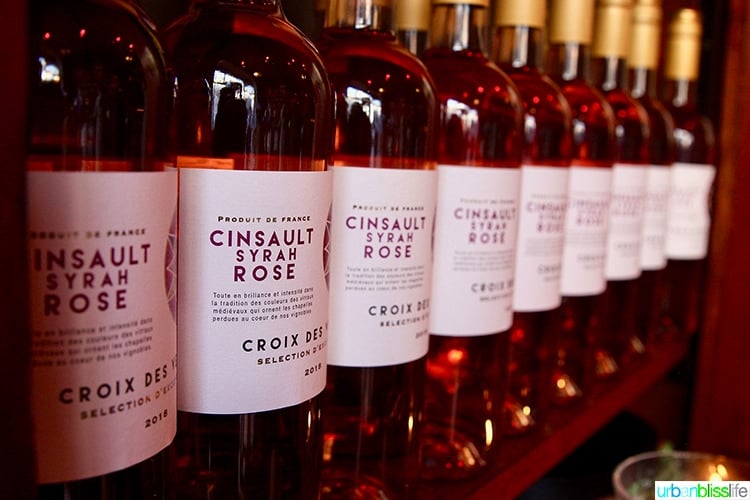 This wine café, restaurant, and book shop is like my dream space. With a loft that houses books and comfy couches, and high top bar tables and outdoor seating on the main level, it's a cozy gathering spot. Perfect place to meet friends for coffee in the morning, sandwiches at lunch, and wine with light bites at night.
Bestseller Dublin
41 Dawson Street
Dublin
https://www.bestsellerdublin.com/
Fuel up for the day at Caffé Nero
Though it's based in London, England, Caffé Nero has 10 locations in Dublin, Ireland. Eight of those are centrally located to the city center.
To kick off my first day of solo exploring in Dublin, I enjoyed a coconut milk mocha and chocolate croissant at the Temple Bar location.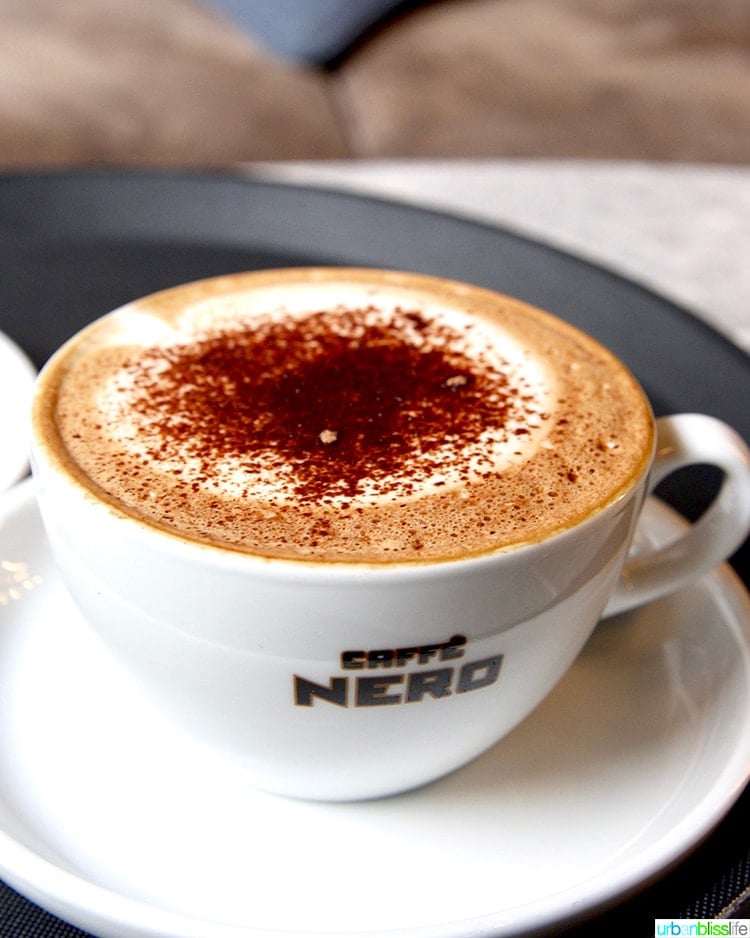 These cafés are all slightly different from one another, but they all have a similar low key, comfy cozy vibe. The Temple Bar location has a cozy window nook with Victorian-style chairs and couches. Perfect for watching the Temple Bar scene (which can be a fun scene even at eight in the morning!).
You'll find fresh baked pastries, sandwiches, and other snacks along with their coffee and espresso drinks.
Caffé Nero
22-23 Temple Bar
Dublin 2
https://caffenero.com/ie
Grab a Pint and a Meal: Guinness Storehouse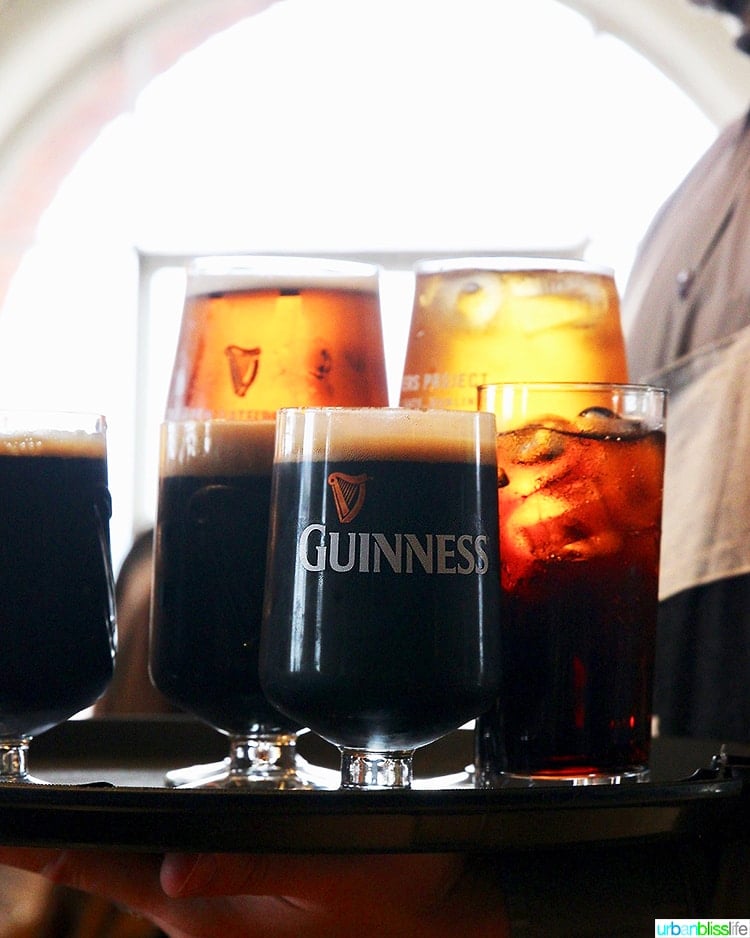 And of course no Where to Eat and Drink in Dublin, Ireland list is complete without mentioning the king of Irish beers: Guinness. I've already written a full post about the Guinness Storehouse. If you are visiting Dublin, this is a MUST stop, no matter what your itinerary!
Check out my post about Top 10 Things to Do at the Guinness Storehouse here.
Grab a Pint: Temple Bar
The Temple Bar is one of the most iconic - if not the most popular - bars in Dublin. The fire engine red building on the corner of Temple Bar is always packed, no matter what time of day or night, and it's worth a stop if you are in town.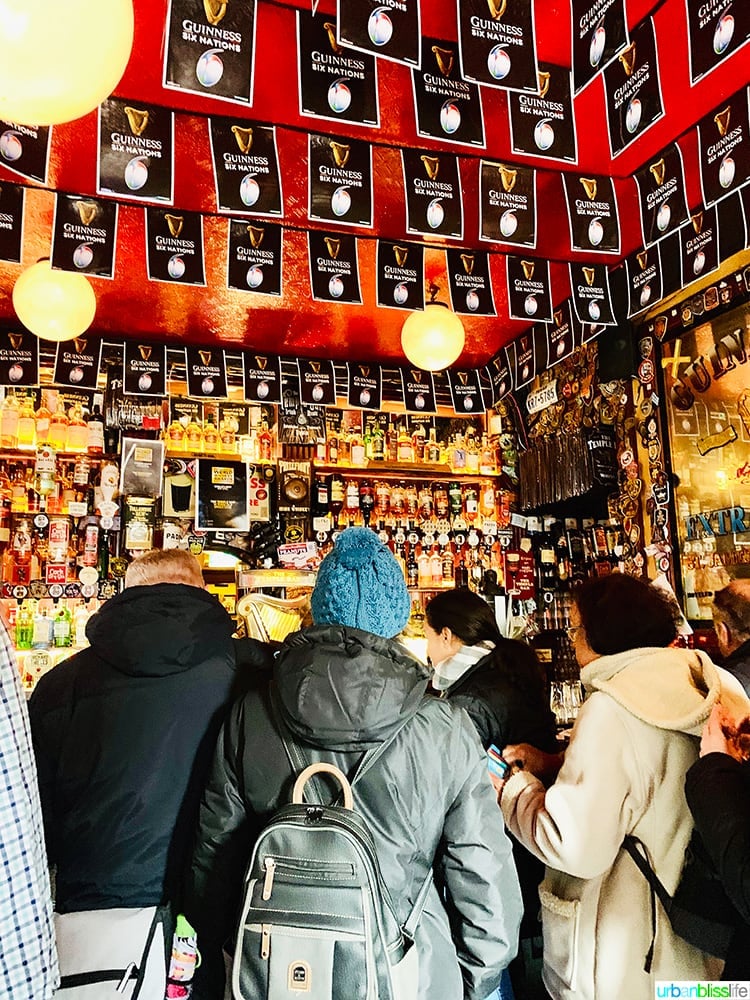 While there is seating, you'll most likely be standing for much of your time at The Temple Bar. Or you can do what we did and make friends with folks sitting at a table. Everyone is super friendly here, and it's fun to meet people from all over the world who are also visiting Dublin.
The live music is a jovial backdrop which paves the way for lots of loud crowd singing. It's a happy scene, and you simply can't leave Dublin without at least stopping here for a pint!
Grab a Pint: Oliver St John Gogarty's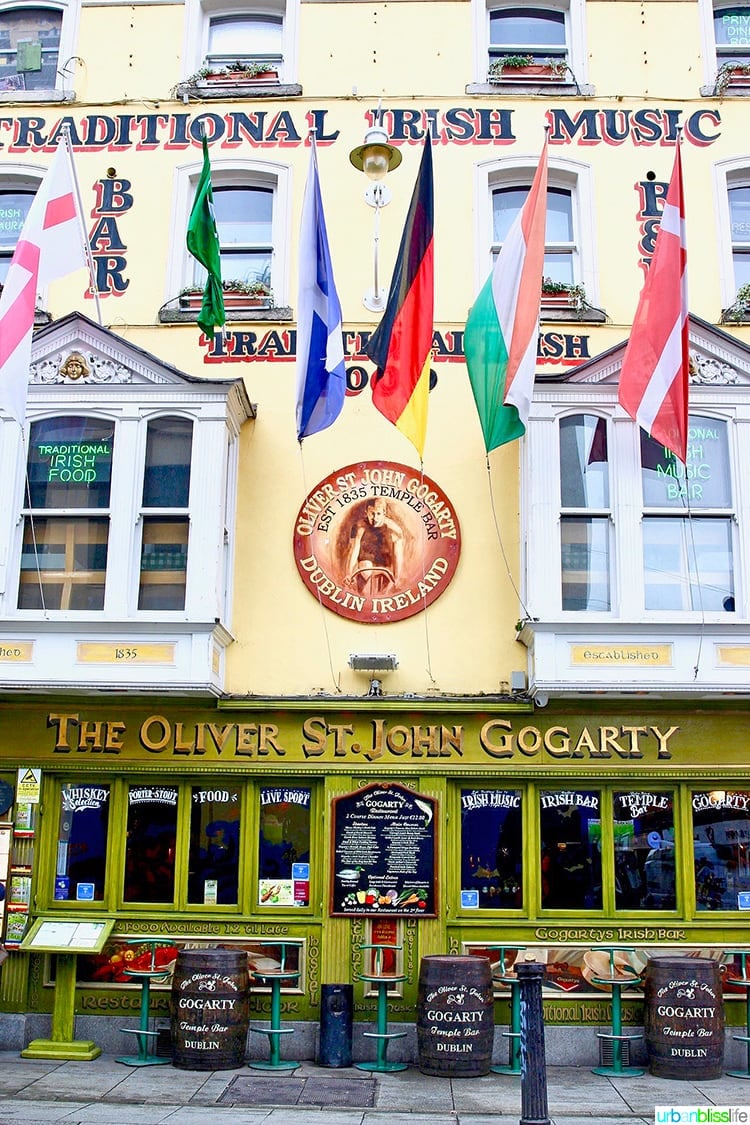 Less iconic but still worth a stop for a pint is Oliver St. John Gogarty's. Just down the street from Temple Bar, this lively bar also features live music and the beer is freely flowing among the throngs of tourists.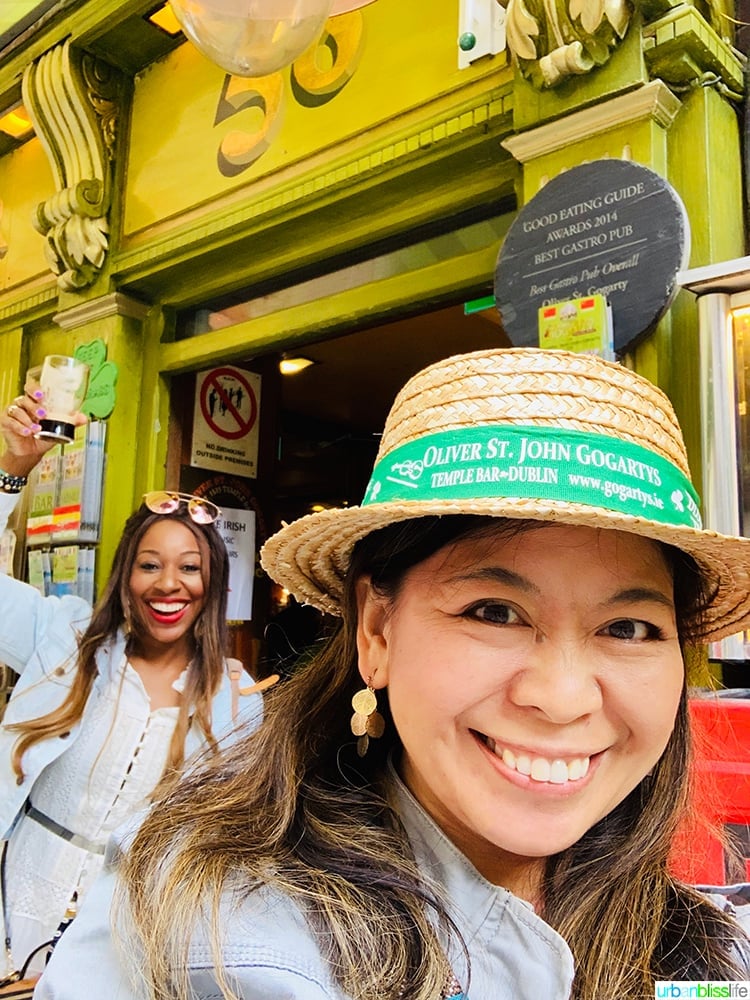 We actually ate here, as well, and the fish and chips aren't bad. You won't find gourmet cuisine here, but classic, traditional Irish pub food. Perfect to go along with a pint of Guinness!
Whiskey Tasting: Teeling Distillery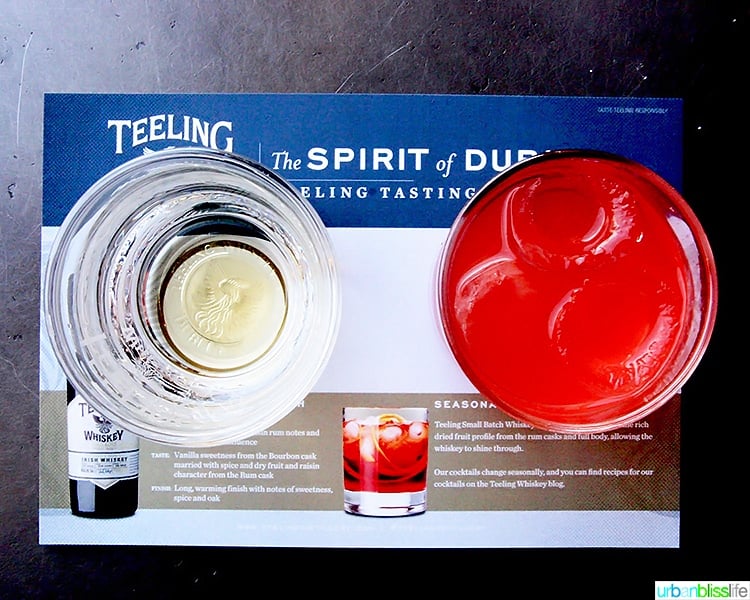 Teeling Distillery is the only new distillery to open up in Dublin within the last 125 years. Coming from a city where distilleries are popping up like dandelions in a sunny meadow, I find this amazing!
The history of this family-owned and operated distillery is fascinating, and a visit to their tasting room is worth a visit while traveling in Dublin. You can sign up for tours in advance, but the tasting room is open to walk-ins. There, you can taste any of their whiskeys (they make a lot!), including some special cocktails featuring their whiskey.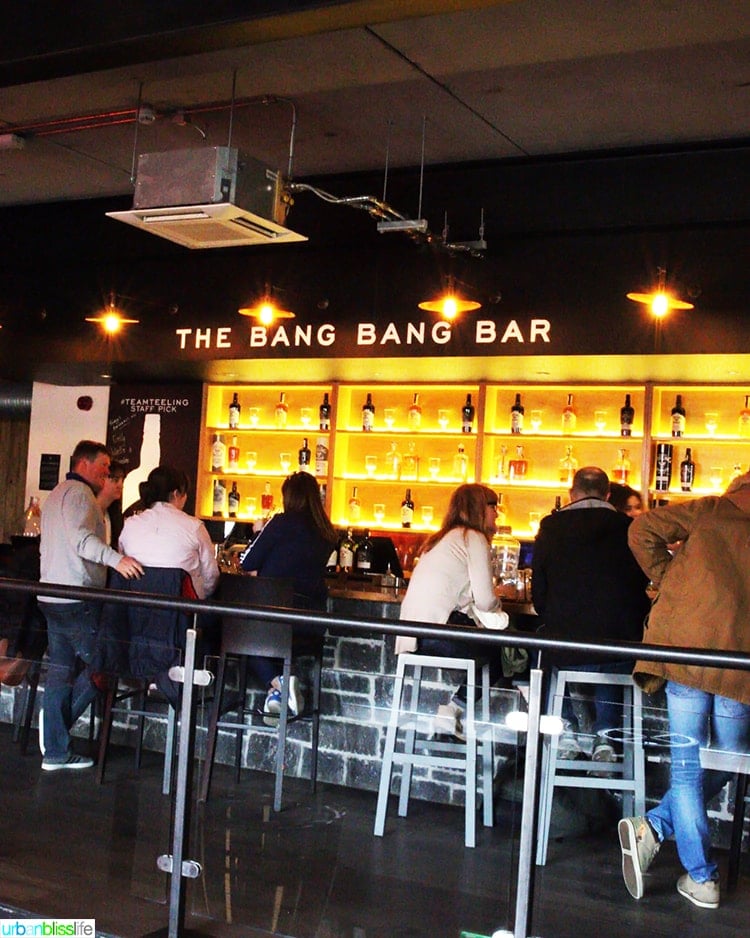 Teeling Distillery
13-17 Newmarket
Dublin 8
https://teelingwhiskey.com
I know I've only begun to scratch the surface when it comes to top places to eat and drink in Dublin, Ireland. Have you been to Dublin? I'd love to know of any restaurants, cafes, bars you would recommend!
More Ireland Travel Guides
PIN IT: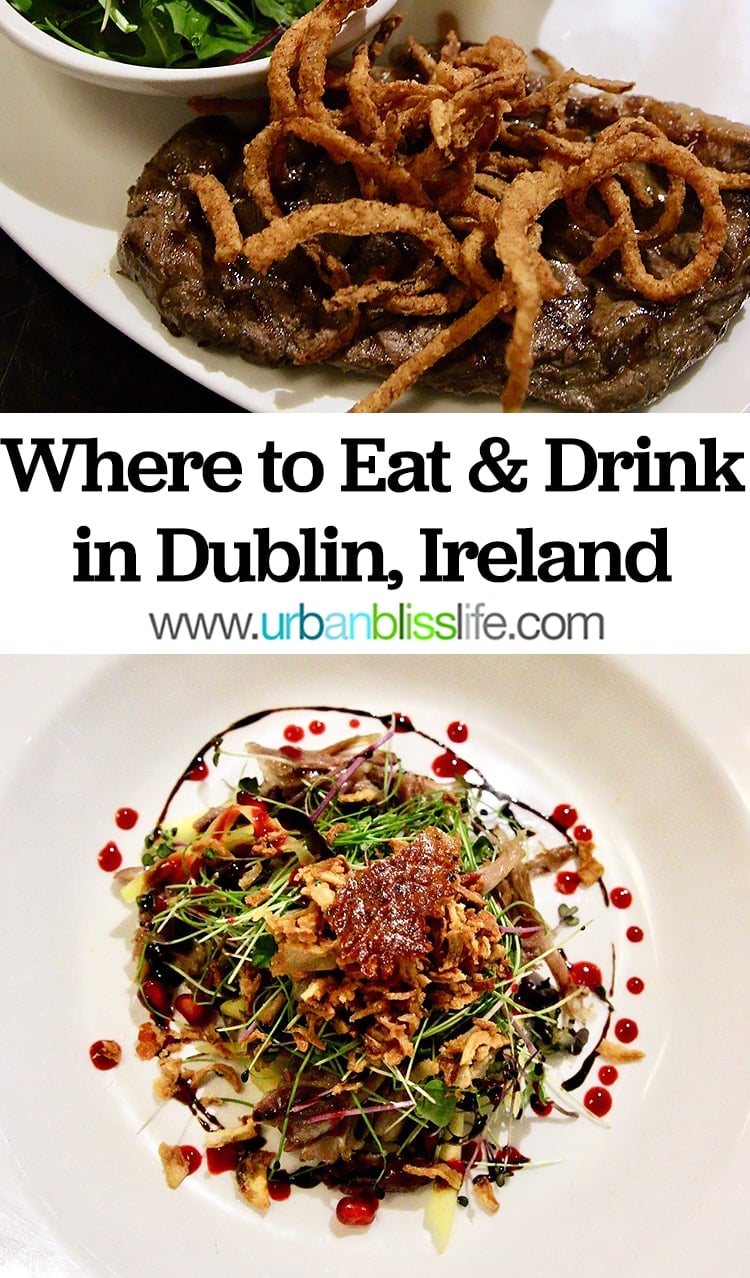 Most of these places to eat in Dublin were complimentary as part of a press trip to Dublin and the Wild Atlantic Way with Tourism Ireland and Steller Stories. All opinions and photos are, as always, my own.