Looking for a fun, smaller country to visit during your European travels? Consider visiting Liechtenstein! I've got helpful tips in this Liechtenstein Travel Guide.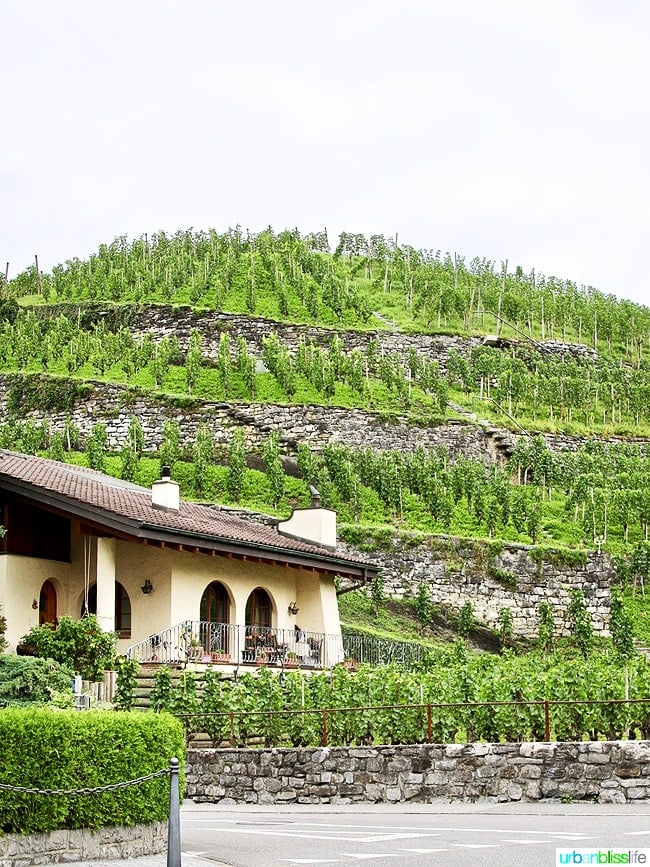 During our last family trip to Switzerland, we decided to do a day trip to the country of Liechtenstein. We had never been before, and didn't know what to expect. Even though we went in August, when most of the country was on holiday, we discovered a beautiful country full of surprises!
Where is Liechtenstein?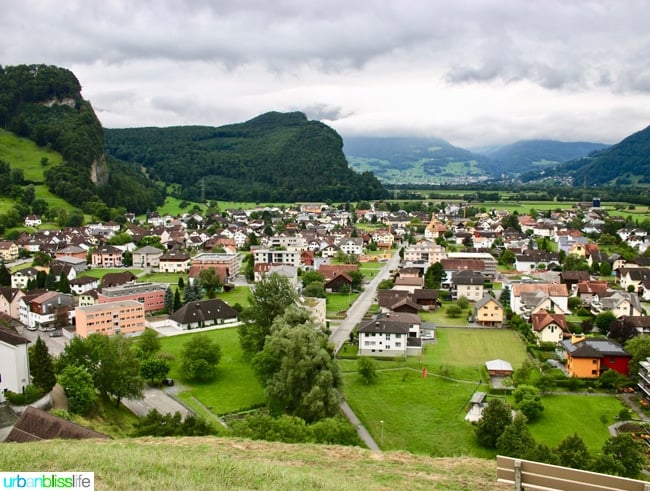 Liechtenstein is a charming, landlocked country between Austria and Switzerland. It's only 15.5 miles long, making it the sixth smallest country in the world. It's known for its rolling green hills and medieval castles. The storybook villages are linked by a network of trails.
If you are traveling from Switzerland, as we were, it's easy to reach Liechtenstein by train from Zurich.
What's the best way to get to Liechtenstein?
Zurich is about an hour away from Liechtenstein. If you can get to Zurich Main Station, take the train to the town of Buchs, on the border of Liechtenstein. From there, take the train that stops inside Liechtenstein. You'll need to either walk or take the bus to get around Liechtenstein, but luckily, their bus system is fairly easy to figure out.
What is there to do in Liechtenstein?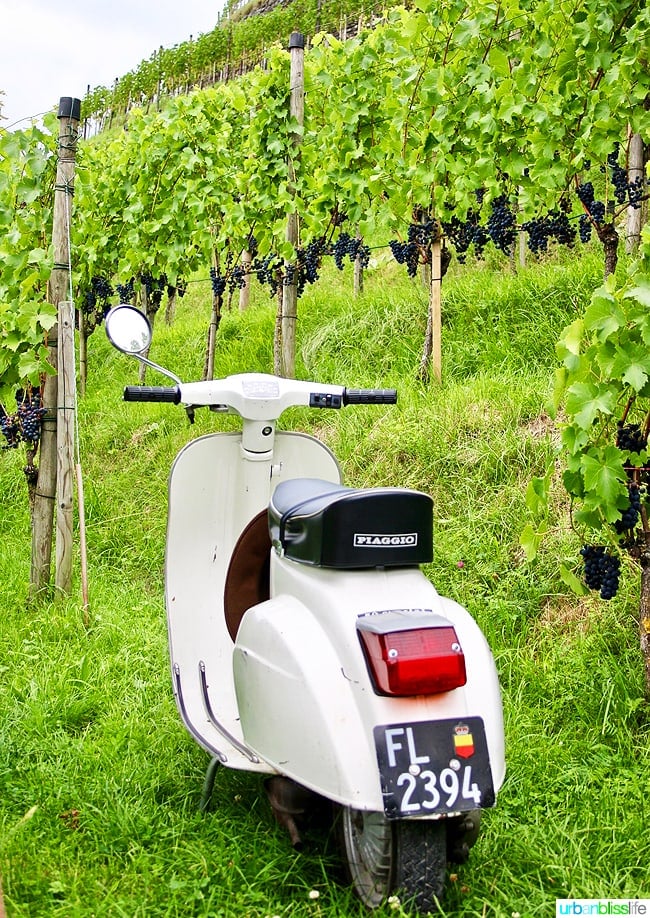 Although it's a small country, you can visit many historic and interesting castles, museums, and vineyards in Liechtenstein. Because it's a small country, it's easy to see many of the sights in one day.
You want to be sure to book tickets to castles and museums in advance, and you'll also want to research restaurants and shops ahead of time too. Many are small, family-owned spots that may close unexpectedly during "regular business hours."
Gutenberg Castle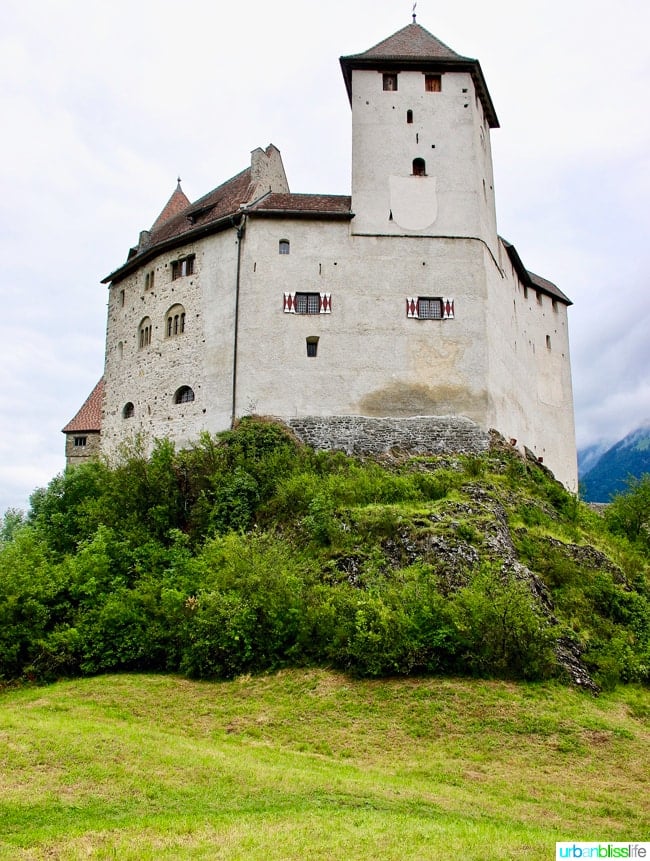 The Gutenberg Castle (pictured above) is one of five castles in this tiny principality. It's a beautiful, well preserved castle that overlooks a beautiful vineyard.
Open from May 1 through October 31, you should call at least 14 days ahead of your visit to book a tour. This will also ensure that someone is actually there to let you into the castle, which is not always the case.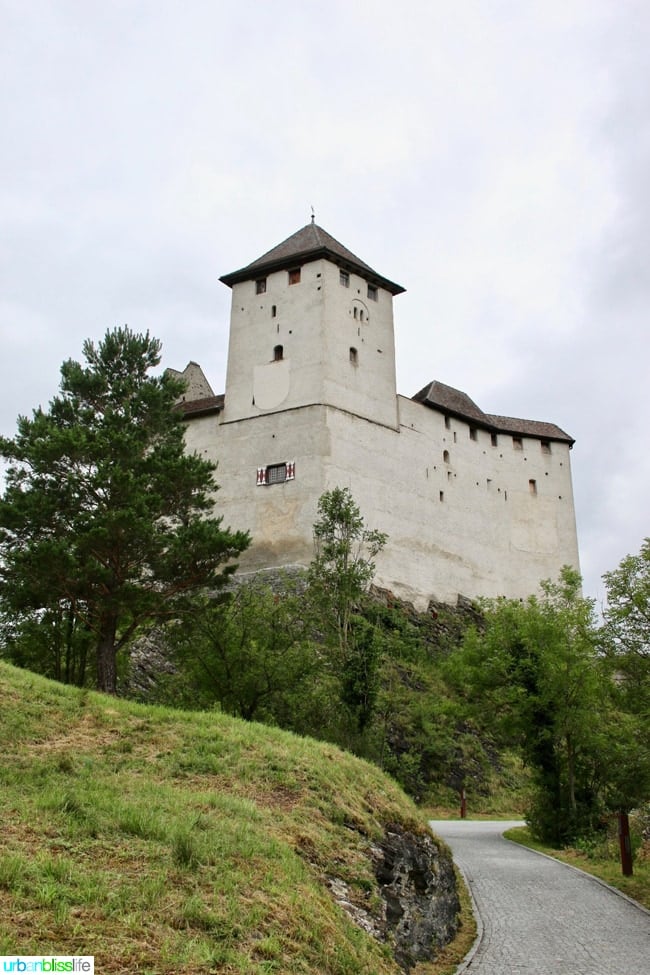 Gutenberg Castle
Burgweg 5
9496 Balzers
Liechtenstein
For more info and to book your tickets, visit the Gutenberg Castle website.
Wine Tasting in Liechtenstein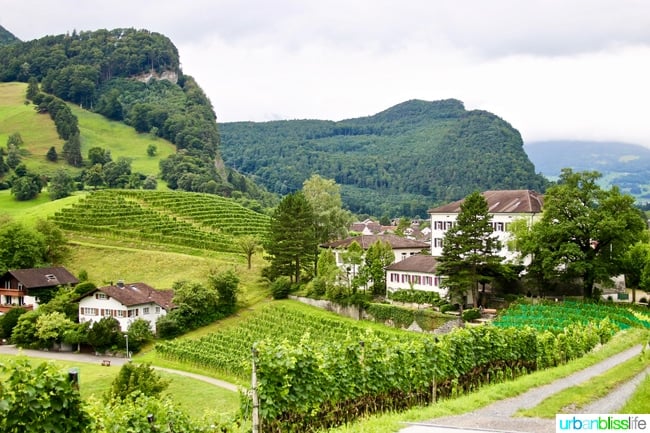 Despite being a small country, there are more than 100 winegrowers in Liechtenstein. The climate here is ideal for growing grapes, with southwest-facing mountain slopes and an average of 1,500 hours of sunshine a year.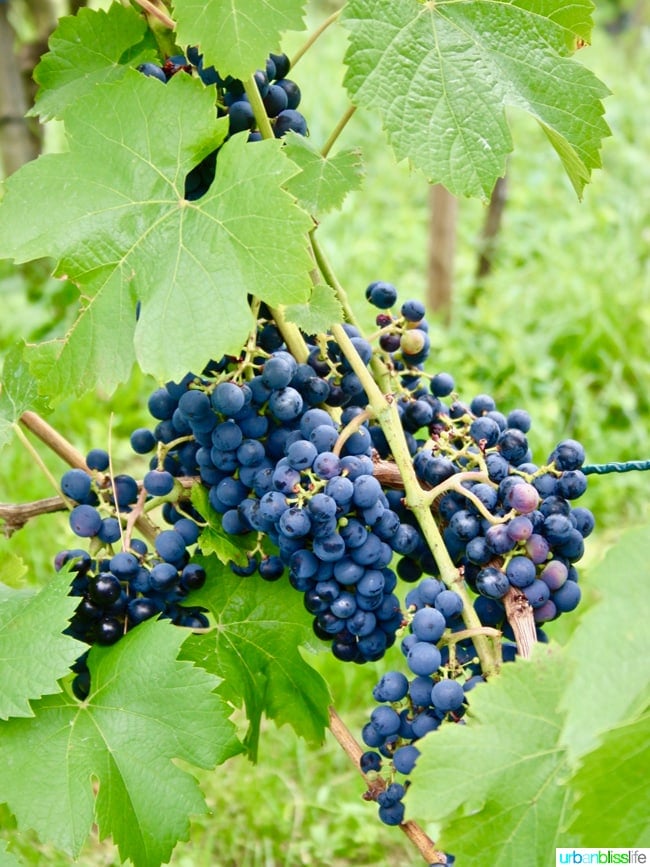 Most of the wines made in Liechtenstein are white wines, similar to those made in Switzerland and Germany. Riesling, Grüner Veltliner, Chardonnay, and Gewurtztraminer are the most popular wines made here, as well as Pinot Noir.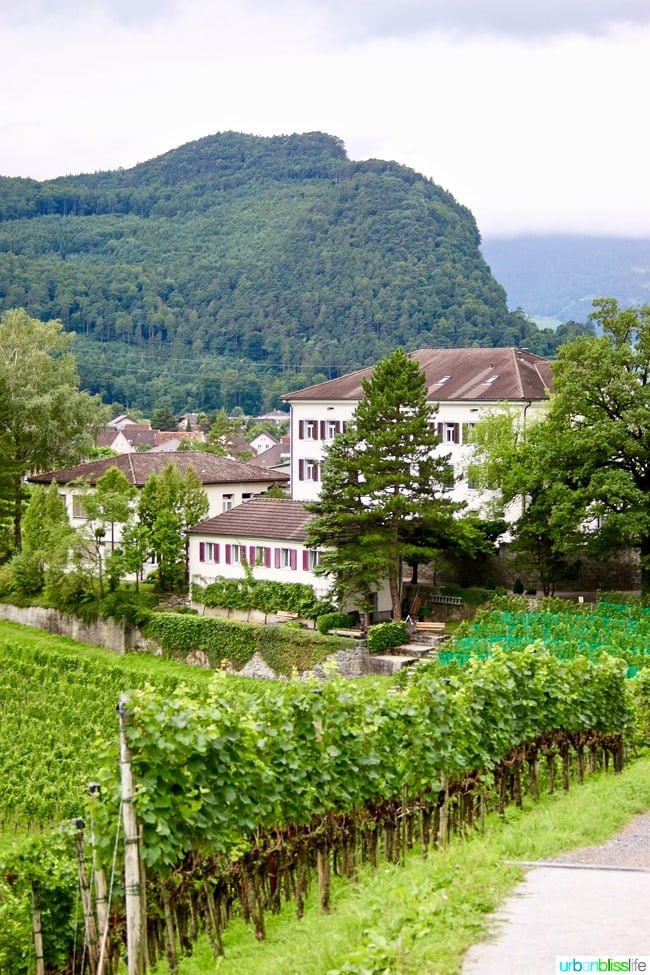 If you're visiting Gutenberg Castle, one of the most beautiful sets of vineyards is right at the castle base. The Prince of Liechtenstein Winery is one of the largest and most picturesque wine tasting options in the country.
The cost of wine tasting is 9 CHF (Swiss Francs) per person, includes four wines, and each tasting lasts approximately 30 to 90 minutes long.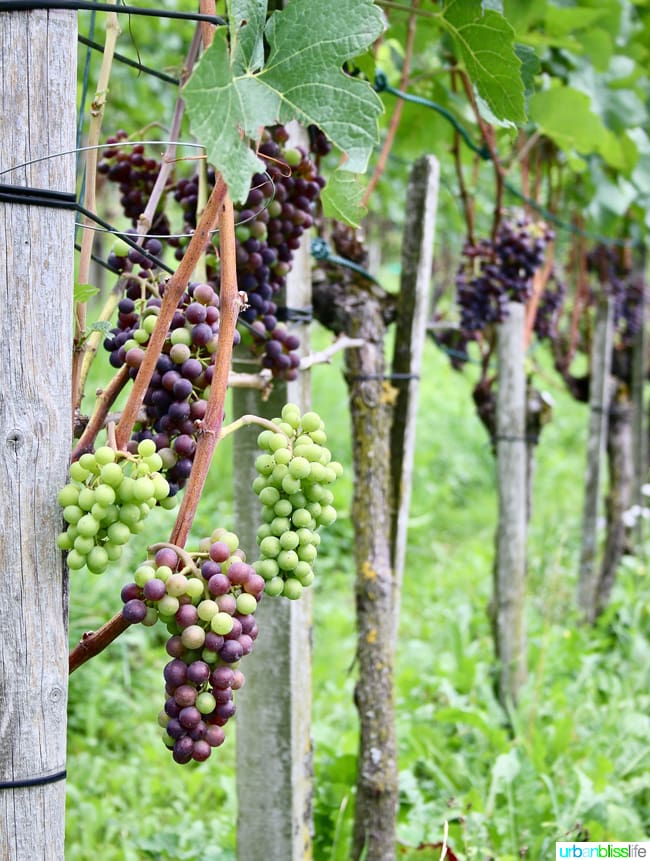 Prince of Liechtenstein Winery
Feldstrasse 4
9490 Vaduz, Liechtenstein
For more info, visit the Prince of Liechtenstein Winery website.
The capital of Liechtenstein, Vaduz, is home to Kunstmuseum Liechtenstein, with galleries of modern and contemporary art. Here, you can also travel The Postmuseum displays Liechtenstein's postage stamps.
When is the best time to travel to Liechtenstein?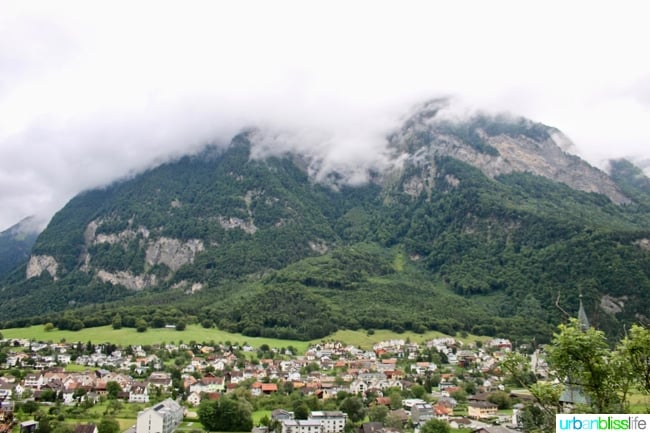 As I mentioned earlier, August can be a tricky time to visit, since much of the country is out on holiday.
The best time to visit Liechtenstein is approximately mid-May to late September. During this time, the weather is mild during the day, but cool at night in the valley. Up in the mountains, the weather can get quite cold and you may experience brief bouts of rain and even thunderstorms during these months.
What language is spoken in Liechtenstein?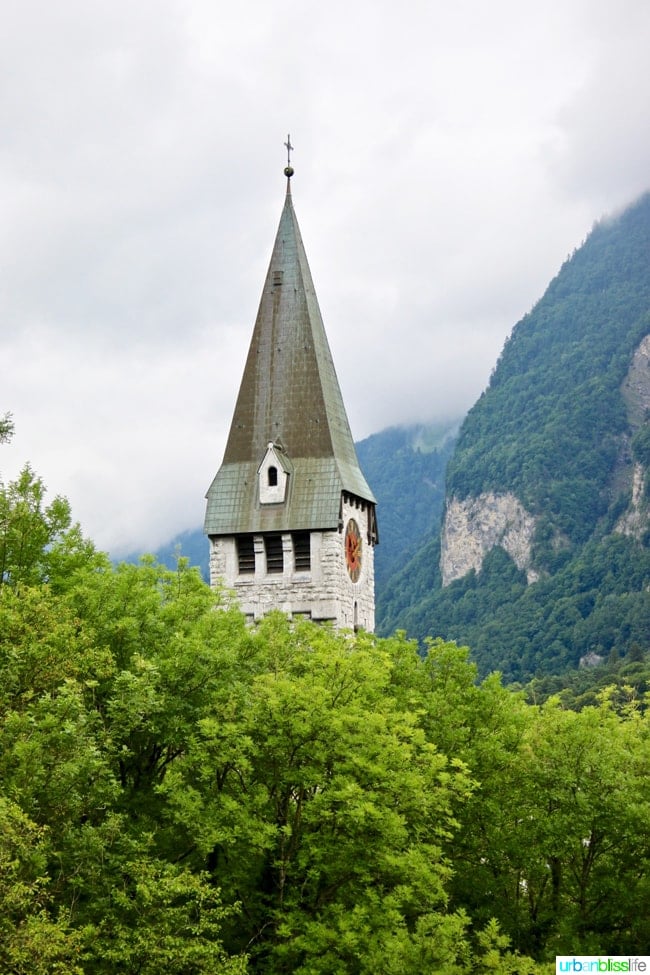 German is the official language of Liechtenstein. Because eighty-six percent of the country is considered to be ethnic Alemannic, most speak the Alemannic dialect of German.
However, many Italians and Turks also live in Liechtenstein, so Italian and Turkish is also spoken here. During our visit, we were able to converse in English with some restaurant staff, although both my husband and his brother were able to converse in German with most of the people we encountered.
Best places to eat in Liechtenstein
Liechtenstein is a landlocked country, so specialties here include grains and meats.
Ribel is the most popular type of grain that you'll find served here. Liver and bread are also popular. When ordering, I'd stick with beef, chicken, soups, hearty vegetables, and grains.
We enjoyed a meal at Restaurant Rössle, which was one of the few restaurants open and serving mid-meal meals (around 2pm).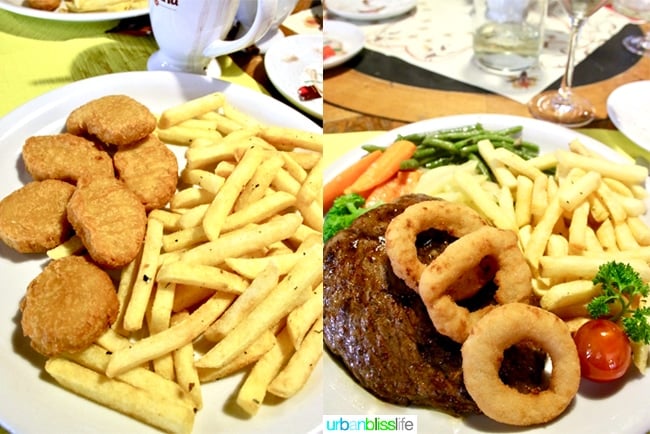 Since we were there with four young kids, they all opted for the chicken and fries (which suspiciously looked like McDonald's nuggets...). The adults ordered steak, schnitzel, soups, and salads.
Restaurant Rössle
Landstrasse 48
9494 Schaan
Liechtenstein
T +423 232 17 07
info@restaurant-roessle.li
www.restaurant-roessle.li
Visit Liechtenstein
For more information about the charming country of Liechtenstein, visit the tourism website. You can also book a day tour of Liechtenstein and Heidiland.
PIN IT:
More Travel Bliss