Ring in the new year with a celebratory cocktail! Here is a round-up of the 25 Best New Year's Cocktails recipes.
This post was first published December 26, 2018. It was updated and republished December 28, 2020, with additional New Year's cocktails, photos, and details.
This is it: the homestretch of the year.
WOW. What a year, eh? If ever there was a year that we needed to celebrate with big cheers and fancy cocktails, this is it!
I've rounded up 27 of my favorite New Year's cocktails from blogger friends, and am excited to share them with you. This post has a variety of cocktails, so you're sure to find at least one (if not many!) that you'll love.
I can't wait to make some of these to ring in the new year! Bring on the new year!!
Champagne Cocktails
There's no better time to break out the bubbly than New Year's Eve! You can use Champagne or your favorite sparkling wine for most of these cocktails.
Wine note: any wine labelled as Champagne must be made in the traditional method and only made in the Champagne region of France. Everything made outside of the Champagne region must be labeled as sparkling wine. In some of these recipes, you may also substitute Prosecco (Italian sparkling wine), Cava (Spanish sparkling wine), or Sekt (German or Austrian sparkling wine).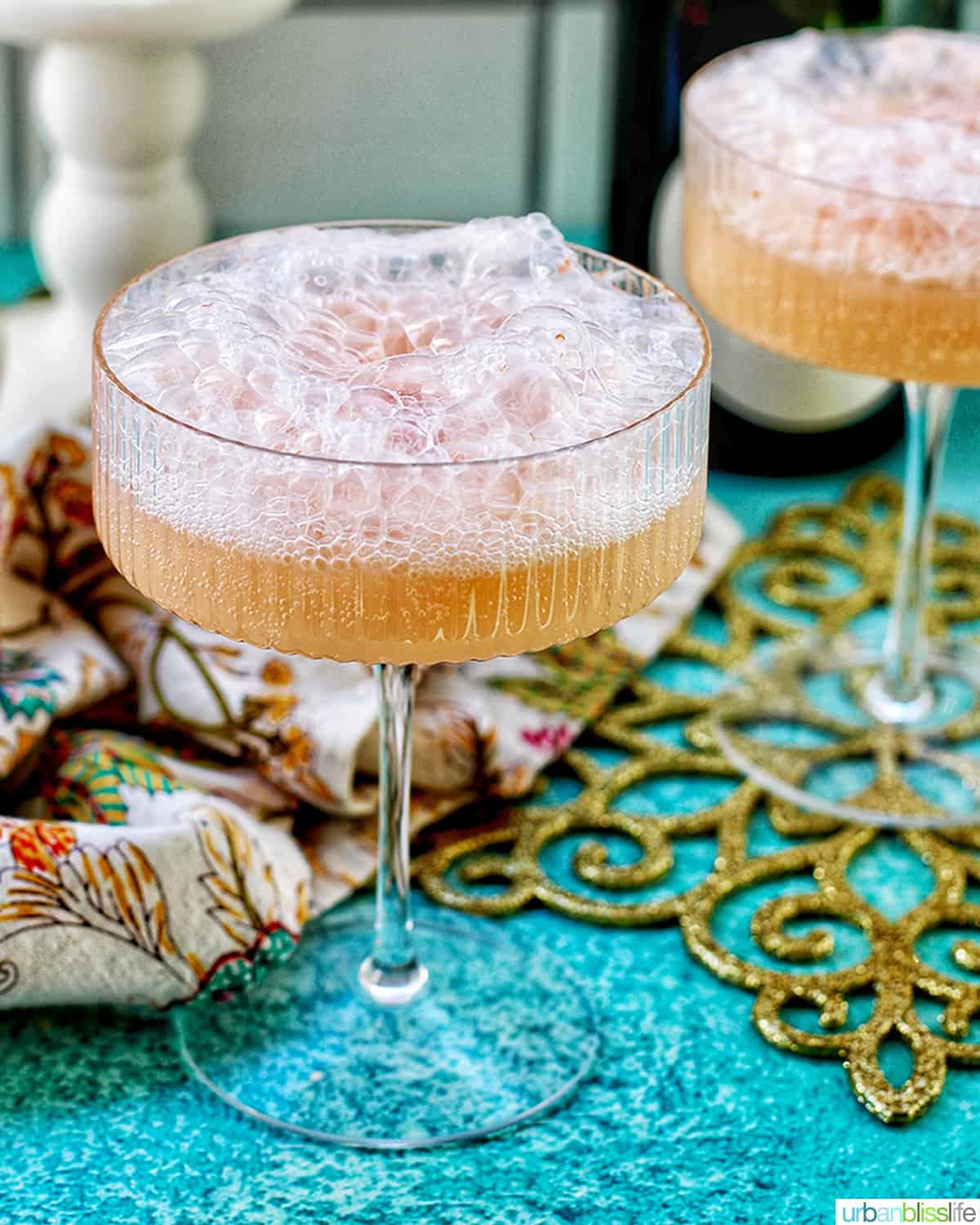 Champagne Floats - Urban Bliss Life
These are just two ingredients! They're so festive and fun!
Classic French 75 Cocktail from Pinch and Swirl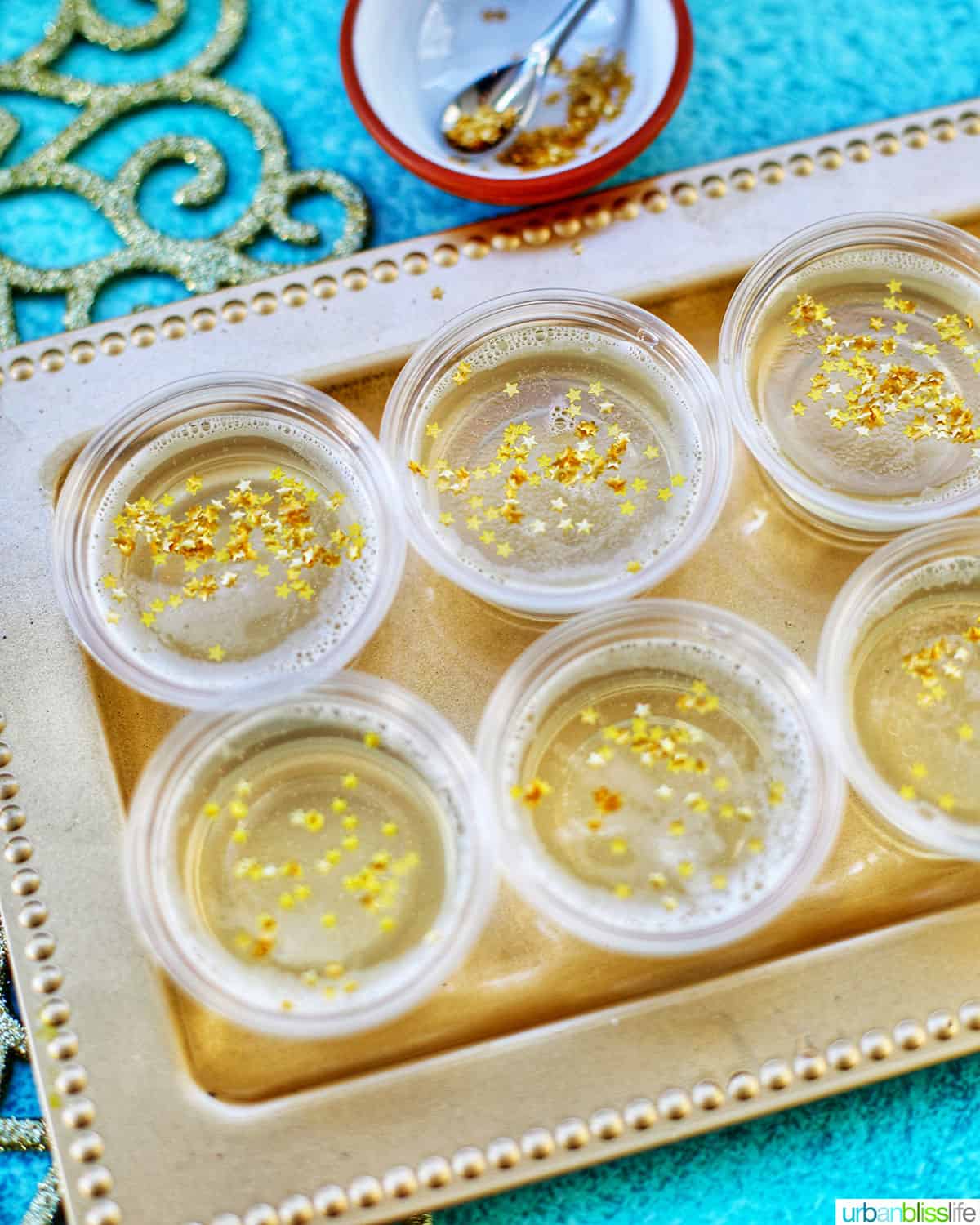 Champagne Jello Shots - Urban Bliss Life
Elevated college party jello shots are always a hit with New Year's Eve party guests!
Sparkling Gold Champagne Cocktails from Delicious Table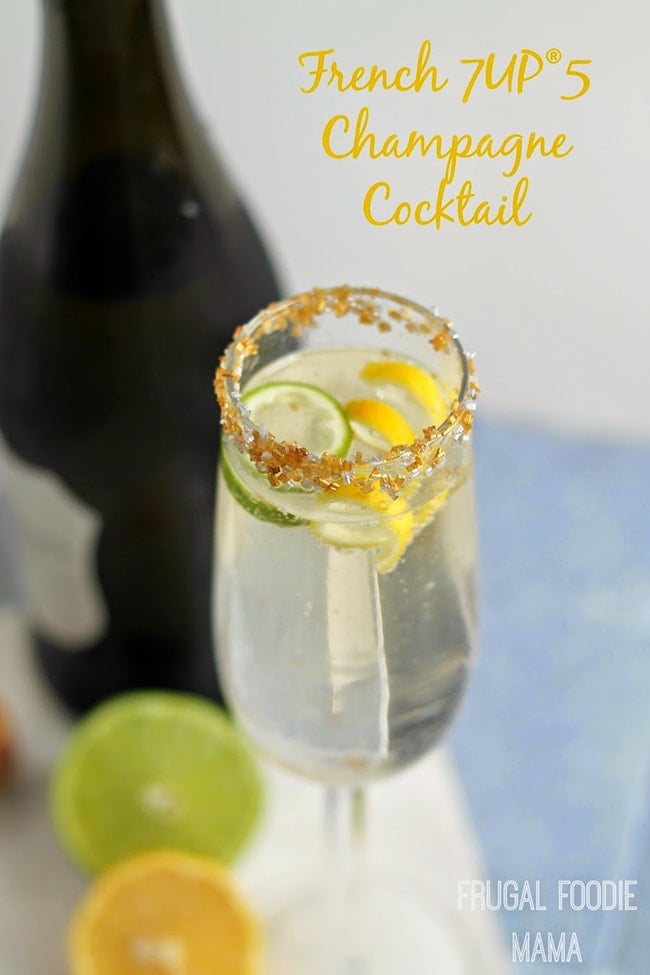 French 7Up5 Champagne Cocktail from The Frugal Foodie Mama
Rainbow Sherbet Champagne Floats from Neighbor Food Blog
Sparkling Limoncello Cooker from The Kitchen is my Playground
Kir Royale from What a Girl Eats
Citrus Cocktails
The bright flavors of orange, lemon, lime add a lovely zip and zing to New Year's cocktails.
Blood Orange Gin & Tonic from My Kitchen Love
Winter Beer Sangria from Craft Beering
Rosemary Citrus Old Fashioned cocktail on Urban Bliss Life
Berry Cocktails
Mistletoe Kiss from Smells Like Home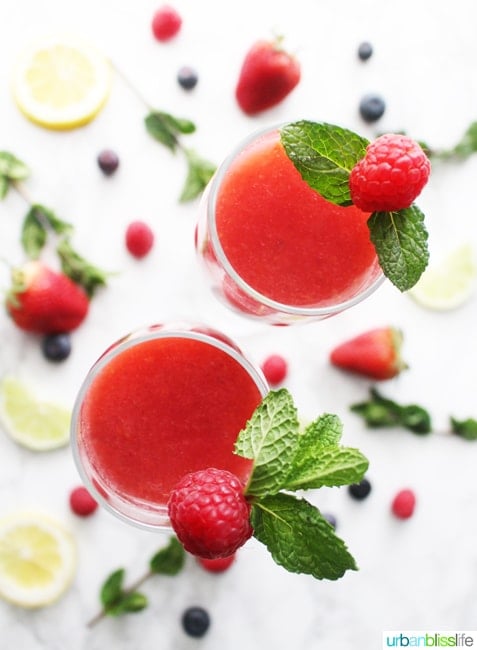 Raspberry Lime Bellinis from Urban Bliss Life
Cranberry Rosemary Shrub Cocktail from Good Life Eats
Red Queen Cocktail from Super Golden Bakes
Raspberry Gin Fizz from Mighty Mrs.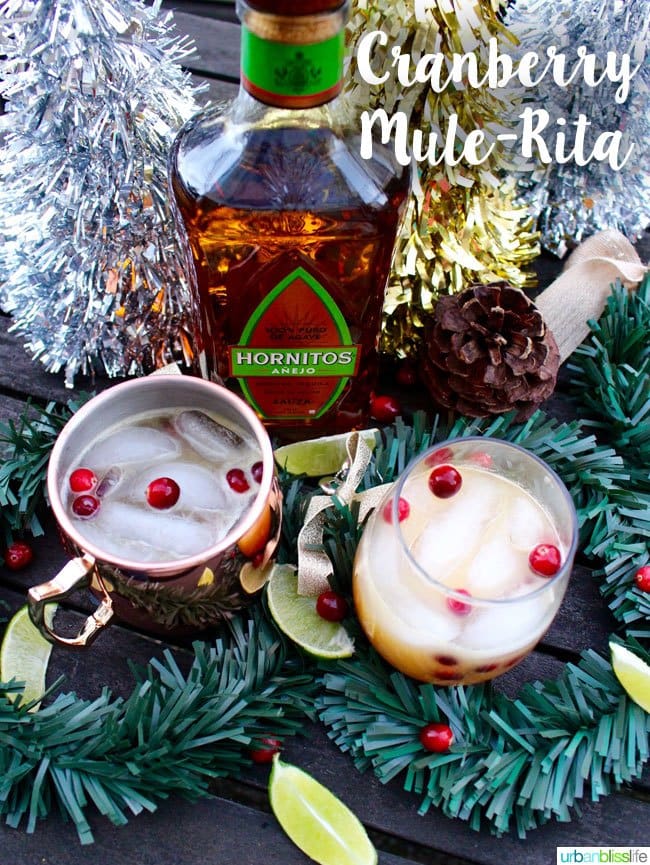 Cranberry Mule-ritas from Urban Bliss Life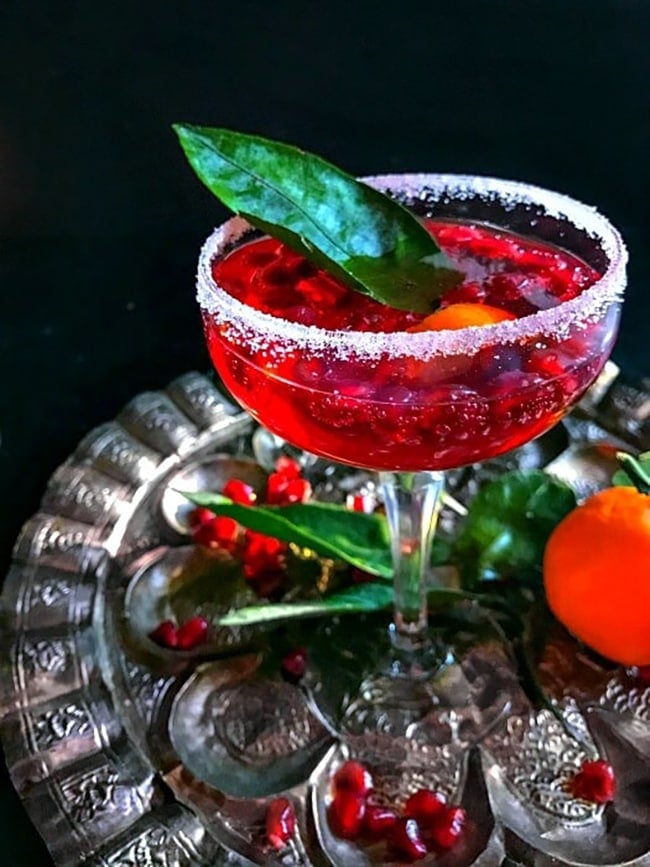 Pomegranate New Year's Punch from Cooking with Molly
Garden-inspired Cocktails
Herbs like sage, mint, rosemary, and basil lend themselves to colorful cocktails.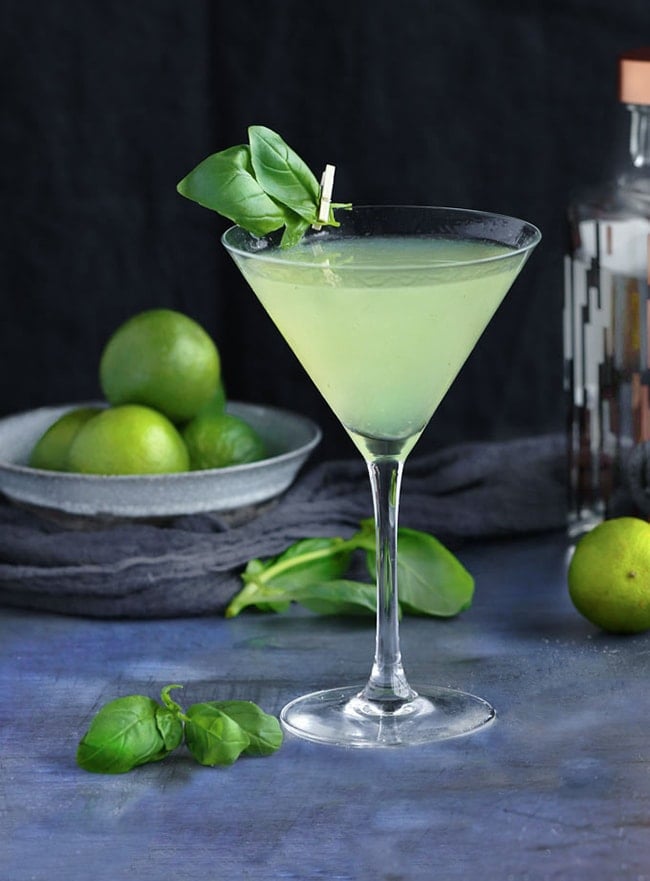 Basil Vodka Gimlet from Panning the Globe
Hard Apple Cider Cocktail with Smoked Sage from Glue and Glitter
Thin Mint Cocktail from the Mighty Mrs.
Warm Winter Cocktails
Hot Buttered Kahlua from Accidental Happy Baker
Spiced Mulled Wine from The Forked Spoon
Winter Warm Up Coffee Cocktail from Urban Bliss Life
Merry Zero-Proof Mocktails
For those who want fancy drinks without the alcohol, here are some gorgeous festive zero proof mocktail recipes to try!
Orange Ginger Beer Sparkler Mocktail from Occasionally Eggs
Strawberry Lime Mojito Mocktail from Salt and Baker
Blushin' Russian Mocktail from The Good Hearted Woman
Ginger Beer Hibiscus Mocktail from Recipes from a Pantry
How to Make Simple Syrup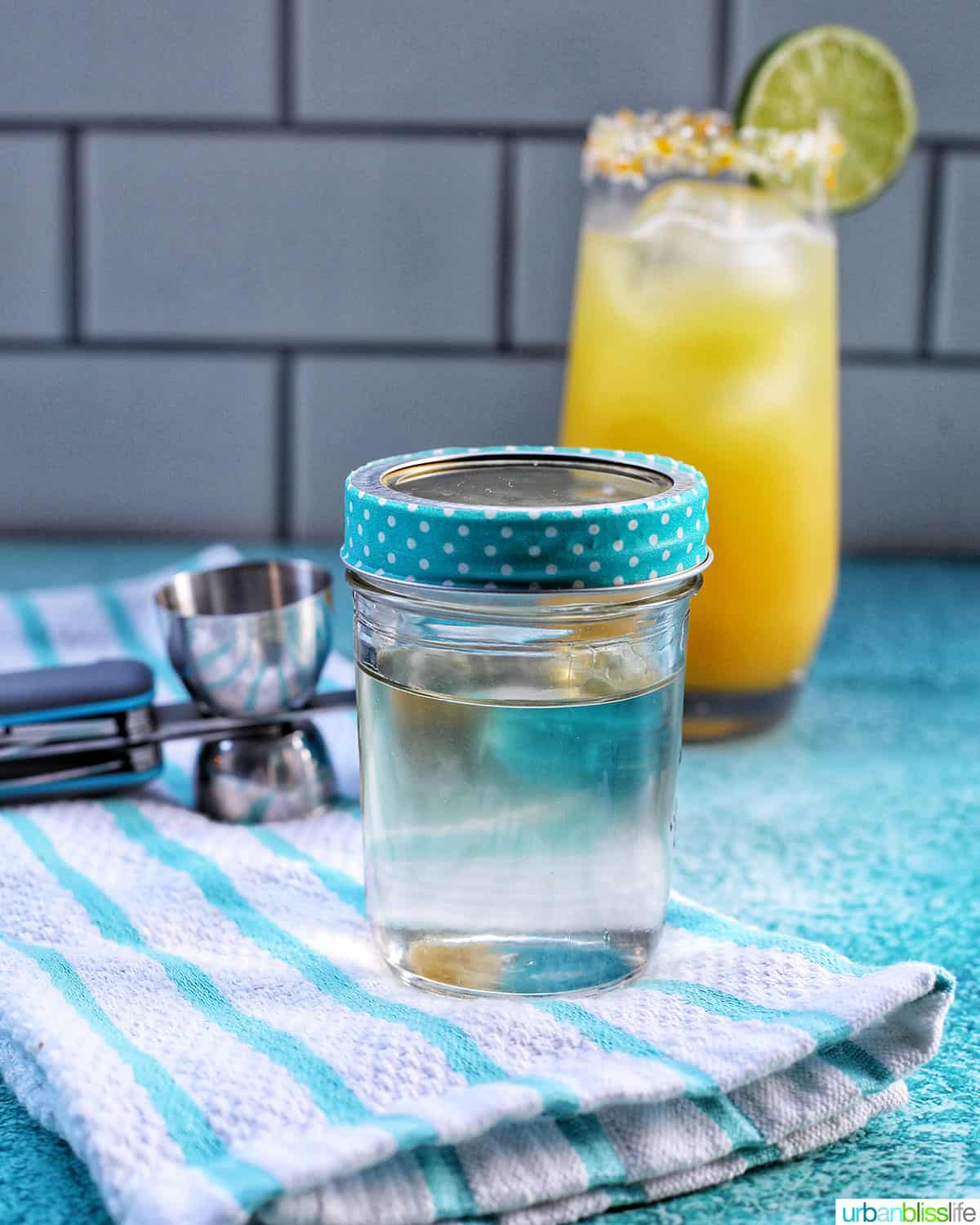 Many of these recipes call for simple syrup. You can make a batch of your own simple syrup using our easy simple syrup recipe. It's SO easy, truly!
Essential Bar Tools to Make the Best New Year's Eve Cocktails
To make any of these delicious cocktails, you'll need just a few classic cocktail bar tools:
New Year's Eve Appetizer Recipes
To go with these celebratory cocktails, consider making one or more of these delicious appetizers. Perfect party appetizers!
Hope you all have a happy, fun, and safe New Year's Eve celebration!
Which of these New Year's cocktail recipes or mocktail recipes would you like to make?
PIN IT
More New Year's Eve Inspiration
New Year's Eve Printables
This post was first published December 26, 2018. It was updated and republished December 28, 2020, with additional New Year's cocktails, photos, and details.