The Mrs. is a simple mix of the sophisticated Lillet Blanc, tonic water, and grapefruit bitters. It's a crisp, refreshing, sexy Lillet Blanc cocktail.
Mr. Bliss and I dated for a long time before we got married. Eight years. And within those eight years, we took a few breaks of the Ross & Rachel variety. Except there were no random babies conceived during any of those breaks (that I know of).
Marriage is a big deal, and I always knew I wanted to have kids, but somewhere along the way I questioned the presence of marriage in my life. Did I really want to me someone's wife, some guys's Mrs. so-and-so? Why would I change my name? My name was my identity, and I clung to my independence and identity fiercely.
So when the Mister whisked me off to a wine country weekend, and asked me to be his wife, I didn't hesitate. I said yes. Because I had several years to contemplate the decision. Several years in which he and I were able to grow together, and individually. Several years in which we were able to define our own life goals and blend them into a life that combined joined interests and a balance of independence.
In March of 2001, I became a Mrs. It was, as they say, one of the best days of my life. Our wedding day was filled with friends and family from so many seasons of our lives - both apart and together. It was filled with hope, laughter, adventure, hilarious mishaps, and vows for more of the same.
So this Mixology Monday is a cheers to all of the Mrs. out there.
Mixology Monday: The Mrs. Cocktail
Are you a Mrs? There's something fantastically mysterious yet familiar, calming yet sizzling, sexy yet demure about being a Mrs.
It's like having a dual identity: me/me and me/you; complex and yet, not.
That's what this cocktail, The Mrs., is like. The leading lady is Lillet Blanc, it's equal partner - tonic water, and the unexpected splash of grapefruit bitters.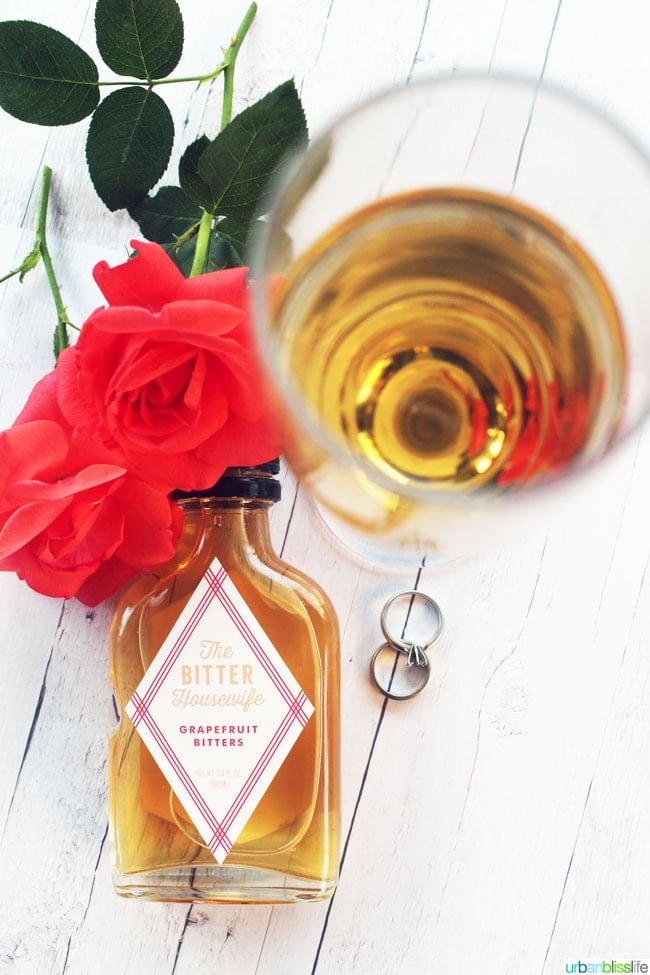 I use grapefruit bitters from Portland, Oregon-based and woman-owned The Bitter Housewife. It's made from pure ingredients and enhances the elegant finish of this lillet blanc cocktail, rather than giving it a sugary coating as other bitters can.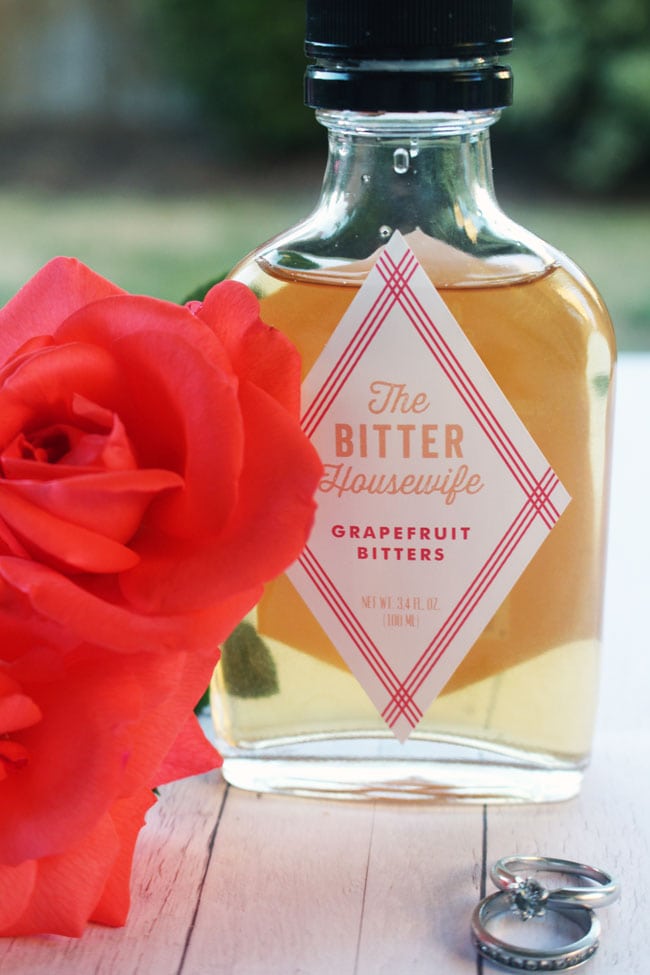 Ingredients
3

oz

Lillet Blanc

3

oz

tonic water

1

teaspoon

Bitter Housewife grapefruit bitters
Instructions
Pour ingredients into a champagne glass and stir.
Tried this recipe?
Please leave a star rating and comment! Then snap a pic of your dish and share it on social media. Tag @UrbanBlissLife and #UrbanBlissLife!
Nutrition information is a general estimate. Actual nutrition details may vary depending on the exact foods & brands you use to make this recipe. It does not take into account any substitutions, toppings, or optional ingredients.
Are you a Mrs., and if so, was the decision to change your name an easy one for you? Do you plan to be a Mrs. someday or keep your last name?
If you're a Mr., you can enjoy this drink as well. After all, a name is just a name, right? ;)
More tasty cocktail and mocktail ideas
Thanks to The Bitter Housewife for sending me their trio of delicious bitters to try. I honestly love them all and can't wait to use them in more Mixology Monday posts in the future!