Whether you're on the keto diet, low-carb diet, or simply searching for a healthy meal to enjoy today, we've got you covered! This collection of 40+ Low Carb Air Fryer Recipes include vegetarian, vegan, dairy-free, seafood, chicken, and beef recipes.
Let's get one thing out of the way first: we love carbs here at Urban Bliss Life! Healthy carbs, the occasional sweets, and comfort food carbs in moderation can all be part of a balanced diet.
We do try to limit carb intake when we can, and we know that in recent years, plenty of our readers and friends have started following a low carb diet or ketogenic diet.
And if you have an air fryer, we've found that air frying is the best way (or at least, one of the best ways!) to enjoy crispy foods with delicious flavors that are lower in carbs. Heck, I love air frying so much, I wrote a Ninja Foodi cookbook that includes 75 air fryer and pressure cooker recipes!
So to make it easy for you, we've gathered even more easy air fryer recipes here. From party appetizers to main dishes to meals for special occasions, we've got some of the best low-carb air fryer recipes and best keto air fryer recipes here.
You're sure to find at least one great option for dinner tonight!
Jump to:
🌟 About these recipes
These recipes are great for those who've gone keto, and those simply wanting wholesome recipes with simple ingredients.
In general, the recipes in this collection:
have fewer carbs
are higher in protein
contain low-carb veggies and/or low-carb fruits
contain fewer than 10 ingredients
include breakfast, lunch, dinner, and easy snack recipes
include vegetarian, vegan, seafood, poultry, and beef recipes
can be made in under 30 minutes.
👩🏻‍🍳 Low carb FAQs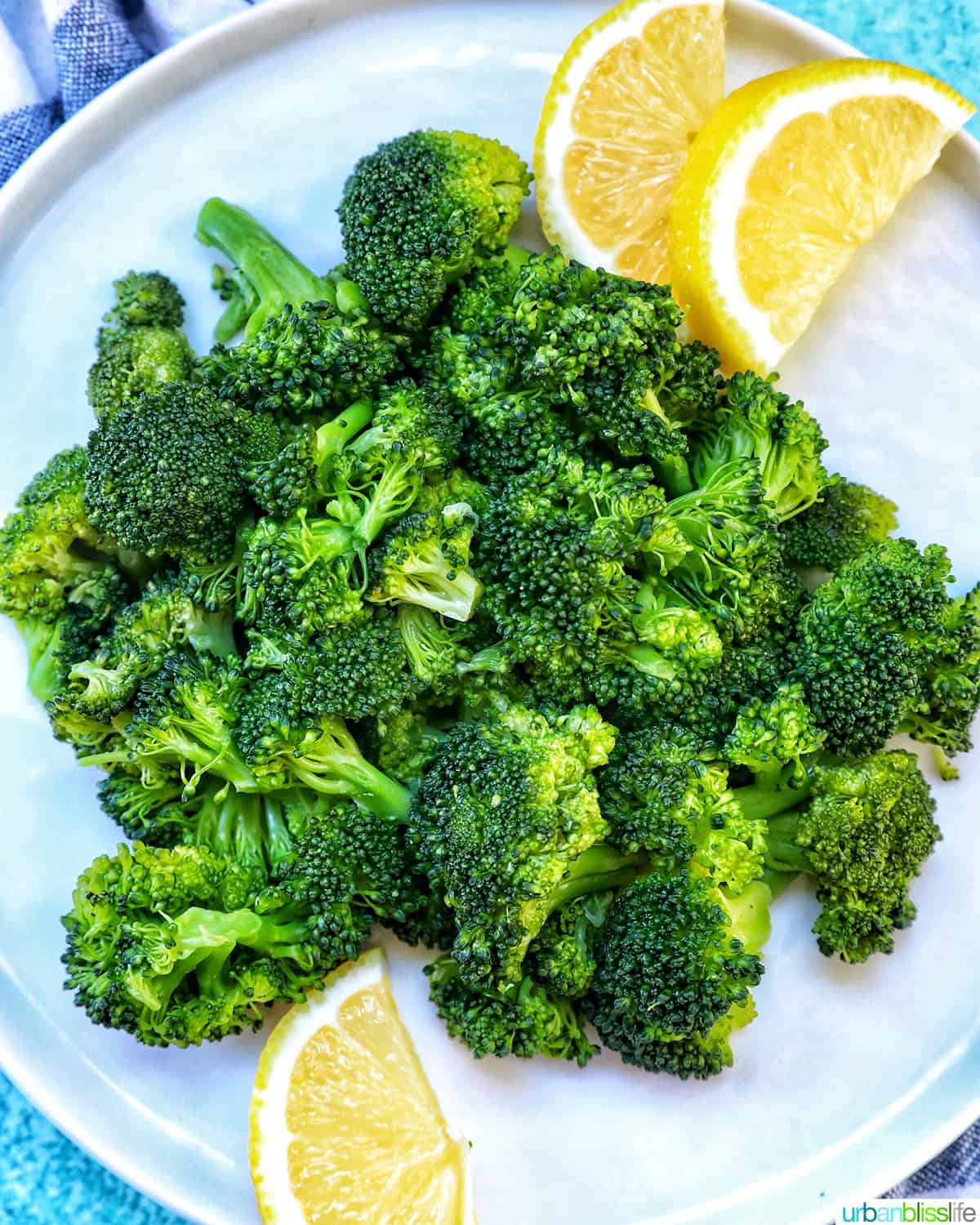 What fruits are low-carb?
Some low-carb and keto diets suggest avoiding fruit all together, because they tend to have higher carbohydrates compared to vegetables. But some fruits that have lower carbohydrates include watermelon, cantaloupe, honeydew, avocado, berries, and peaches.
What are the best low carb veggies?
Some low-carb vegetables include cucumbers, celery, spinach, bell peppers, white mushrooms, broccoli, zucchini, cauliflower, asparagus, radishes, and tomatoes.
Why is the air fryer great for low carb recipes?
Air fryers have a heating element on top that helps circulate the hot air all around the food. So food cooks evenly, poultry gets crispy skin without the need for added breading, and it's easy to make snacks like air fryer zucchini fries and mozzarella sticks without deep frying them in excess oil.
What are some common ingredients in keto-friendly recipes?
If you're following the keto diet, you'll find high protein, low-carb recipes. These often have ingredients like parmesan cheese and mozzarella cheese to add flavor. Coconut flour or a mixture of almond flour are often used instead of all-purpose flour. And a little olive oil, spice rub, and lemon juice go a long way to adding flavor to your favorite air fryer recipe.
🍽 Serving ideas
While you've got these recipes going in the air fryer, consider some of these serving ideas to round out the meal.
Setting the table for a romantic dinner? Make our Grilled Salmon with Lemon and Herbs or Pan-Seared Salmon with Basil Pesto, or any of the Air Fryer Salmon recipes, to go with that Air Fryer Broccoli, Air Fryer Asparagus, or Air Fryer Green Beans.
Prepping for Game Day tailgating at home party? Make the Crispy Chicken Wings or Baked Teriyaki Chicken Wings with Air Fryer Steak Bites and Air Fryer Pork Rinds in this collection. Then add some Instant Pot Popcorn and Crispy Cauliflower Buffalo Bites.
Need some party appetizers or a quick snack? Try our Air Fryer Coconut Shrimp or chicken tenders, with the Air Fryer Stuffed Mushrooms.
Best low carb air fryer recipes
40+ Low Carb Air Fryer Recipes
The air fryer is great for cooking low carb recipes in a fraction of the time, but still maintaining loads of flavor. Here are some delicious recipes to help you eat low carb on a regular basis:
Low carb vegetarian recipes and low carb vegan recipes
Low carb eggs
Low carb seafood recipes
Low carb chicken recipes
Low carb turkey recipes
Low carb beef recipes
Low carb snacks
🍳 Kitchen tools and equipment
Ready to make these recipes? To start, you'll need an air fryer.
There are so many different air fryers on the market, it's hard to state one particular brand or kind as the best air fryer. However, we've tested quite a few of them in our test kitchen! Currently, our two favorite air fryers are the Ninja Foodi Deluxe XL Pressure Cooker/Air Fryer and the Ninja Foodi Dual Zone Air Fryer. Both of these are basket-style air fryers, which we personally prefer.
If you prefer a tray-style air fryer, check out the Instant Pot Vortex Plus. This comes with two trays and an oven-style opening. We've had this air fryer before and liked it -- it's great if you prefer this style of air fryer.
✨ More air fryer recipes
We have so many delicious air fryer recipes on this site! Not all of them are low carb, but trust us: they are all easy to make and full of flavor. Here are a few to try:
Did you make any of these recipes? Don't forget to leave a 5-Star 🌟🌟🌟🌟🌟 rating and comment below letting us know which one you made and how it turned out. Thank you!