Once you make Air Fryer Crispy Bacon, you may never cook it another way again!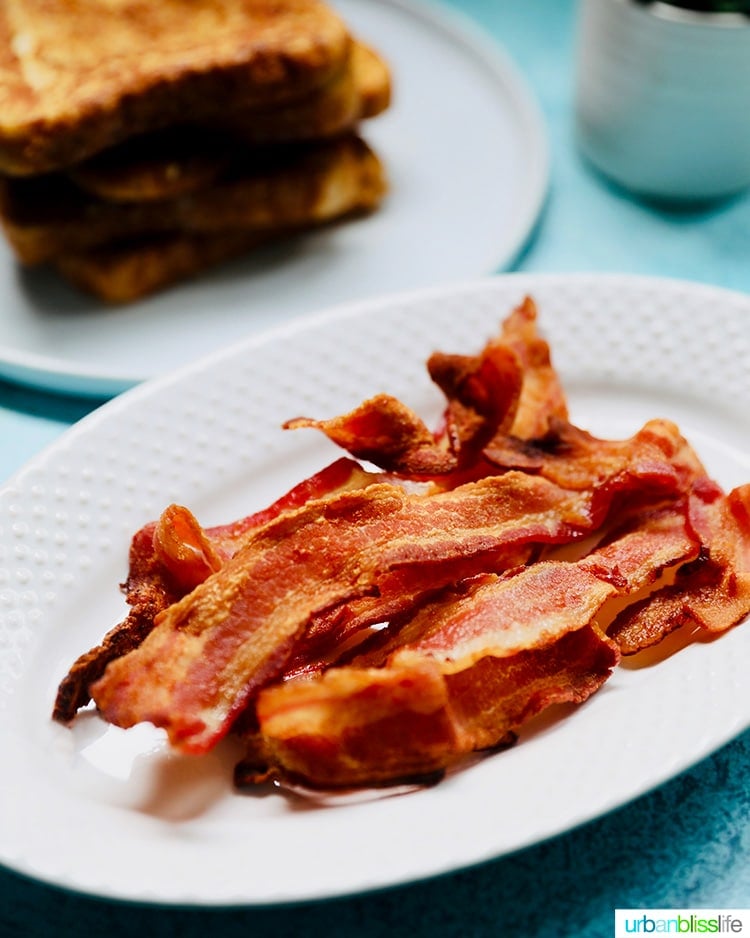 Bacon is a staple in my house. Not that we eat it every single day, but it's used in so many dishes besides just as a breakfast protein.
The secret to the extra yummy flavor in my Dairy-Free Mac and Cheese recipe? You guessed it: bacon.
Bacon is what makes my Filipino Bacon Fried Rice extra tasty.
It's what give Instant Pot 3-Bean Chili a delicious smoky base flavor.
Even in small doses, everything really is better without bacon.
What's the best way to cook bacon?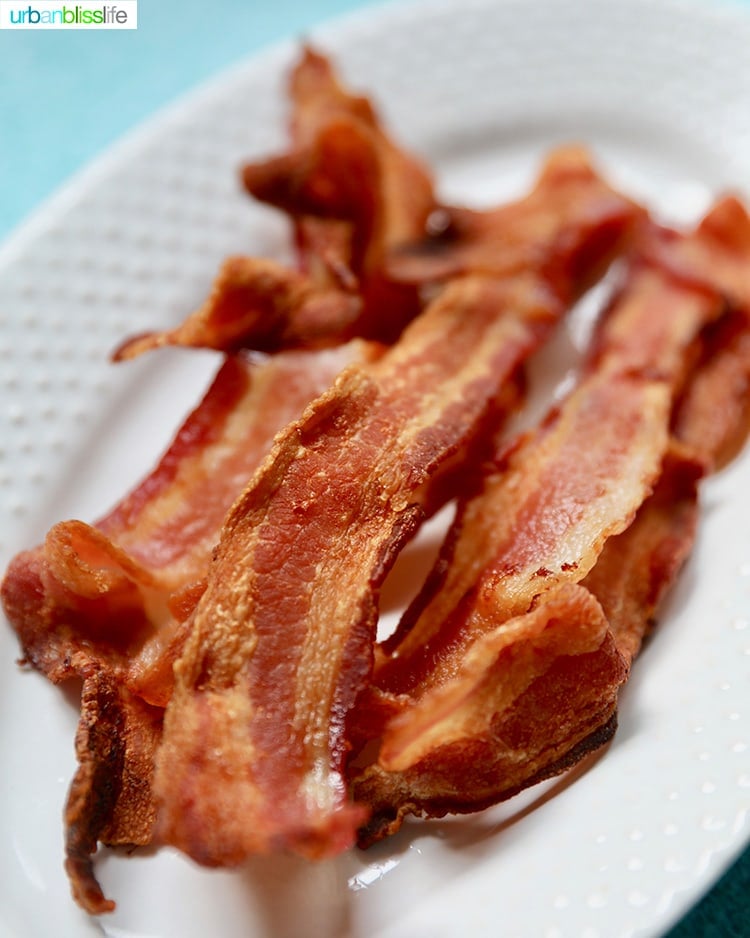 Before I made bacon in an air fryer, my preferred method for cooking bacon has evolved over the years.
First, in my twenties, my husband and I would make bacon in the microwave. This is now my absolute least favorite way to make bacon and I can't believe we cooked bacon this way for so long. It never crisps up evenly, and can stick to the paper towels.
Then, we started cooking bacon in the oven. This is a MUCH better method than cooking bacon in a microwave! You can bake it at 400° degrees on a baking sheet covered with foil, and it comes out perfectly evenly crispy.
Finally, we got an air fryer. I was skeptical at first, but even the first batch of bacon made a believer out of me. For me, making bacon in an air fryer OR in the oven is the best way to cook bacon.
Tips for making bacon in an air fryer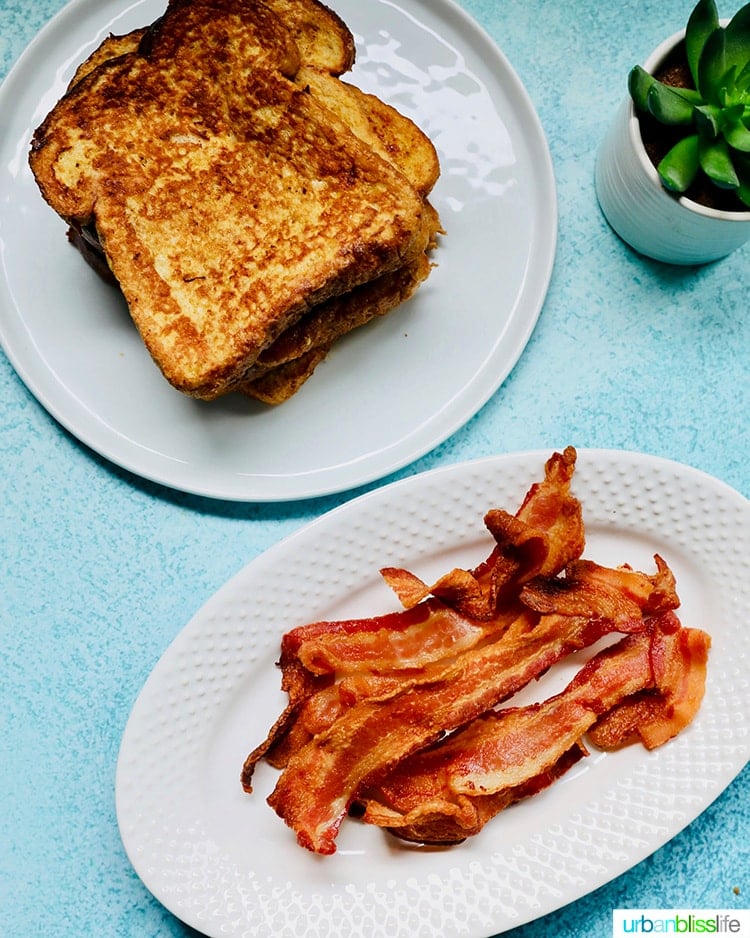 Don't overcrowd the basket. Cook bacon in a single layer, without overlapping. This will help the bacon crisp evenly and ensure there's not too much fat cooking in your air fryer, which reportedly can cause some air fryers to smoke. I have never had this happen to me in my GoWise 5.8 quart XL air fryer, but I do want to warn you that I have read it can happen in other types of fryers if you try to cook too much fat at once.
Use parchment paper. I use just enough to cover most of the bottom of the basket. Make sure you top the parchment paper with a full, even single layer of bacon. This will help keep the paper from flying around during air frying.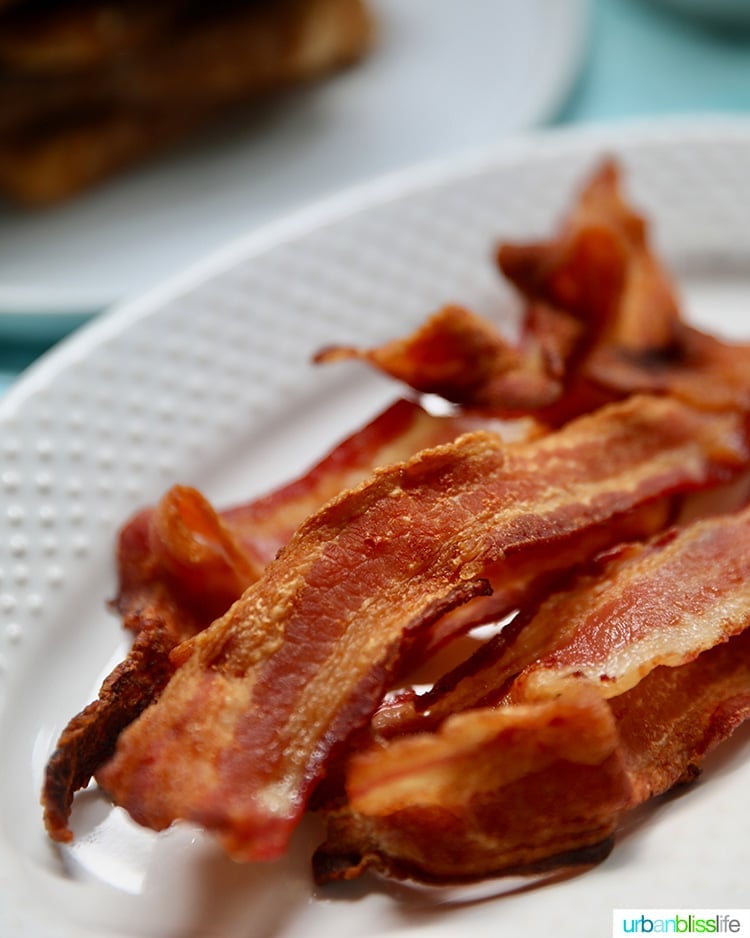 Is air fryer bacon healthier?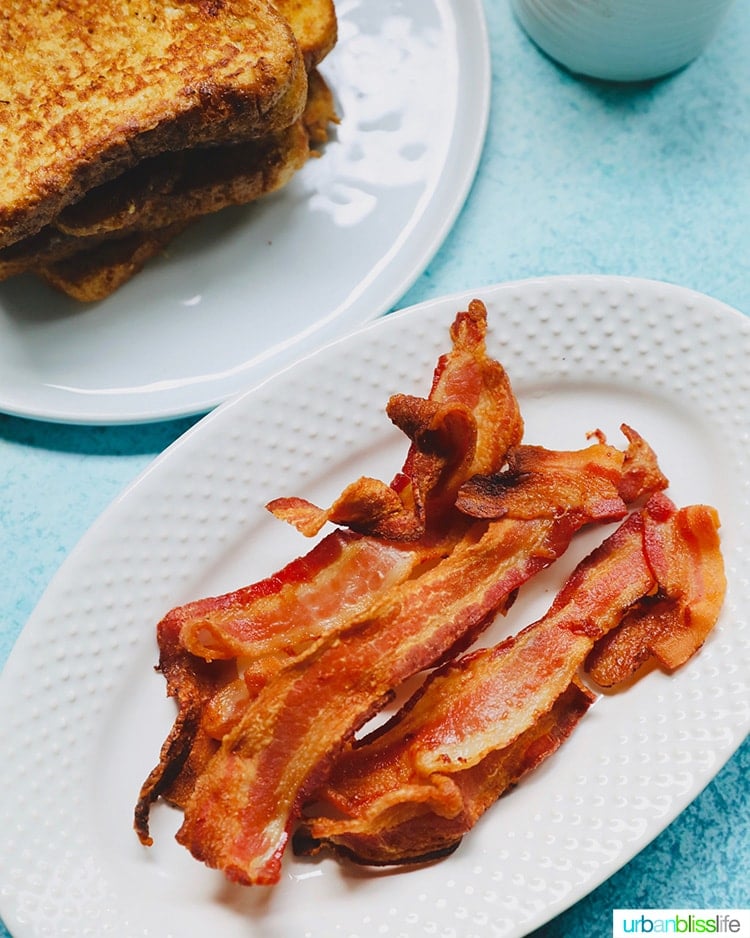 Many people love air fryers because they allow you to cook food that is normally deep fried with less oil, but you get the same crispy effect. With bacon, it's already high in fat, so you wouldn't normally cook it in more fat (I mean, I guess you could but...). So there's really no amazing health benefit to cooking bacon in an air fryer. Sorry, Charlie.
The reason you should cook bacon in an air fryer? Less mess!
How to make bacon in the air fryer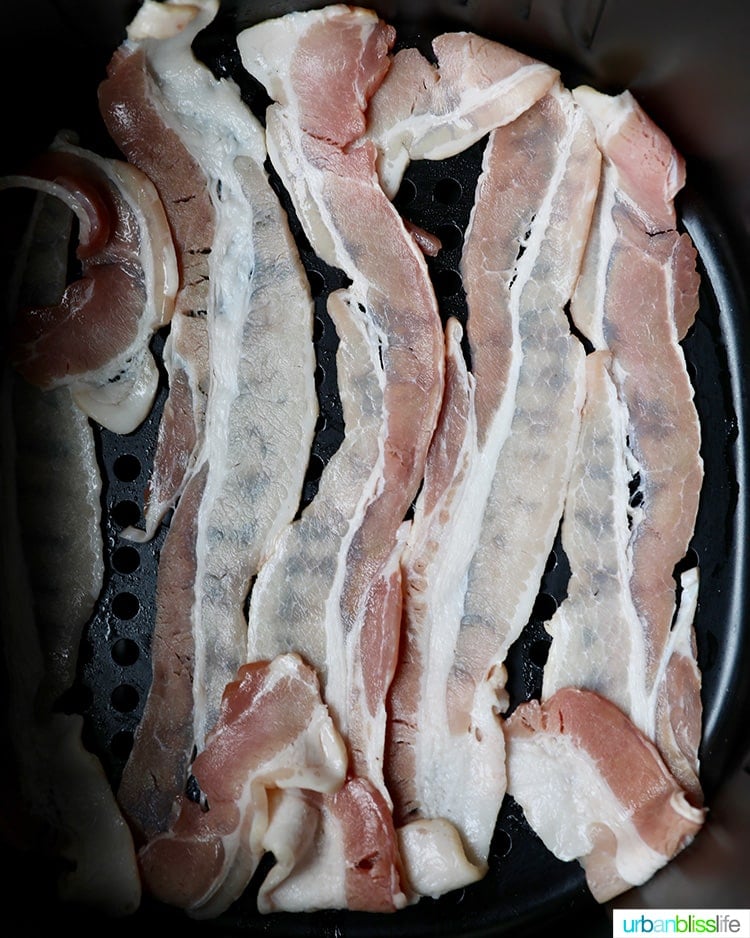 Making bacon in an air fryer is SO super easy. Simple place in a single even layer at the bottom of the air fryer insert basket. You can place parchment paper to cover the insert bottom. Just make sure the bacon covers the corners of the paper to keep the paper down and prevent it from flying around during air frying.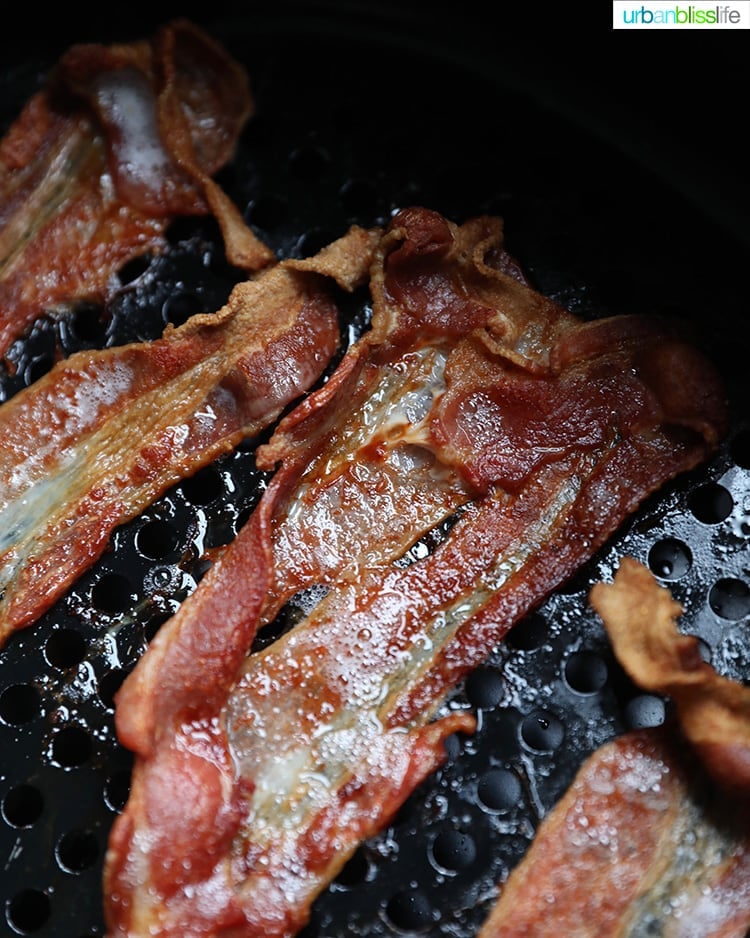 Air fry at 400 degrees for 10 minutes.
That's it!
So simple, but yields amazingly crispy bacon that is ridiculously DELICIOUS.
Which bacon brand is best?
There are so many wonderful bacon producers out there. If you want high quality bacon, check out Snake River Farms Kurobuta Bacon
More Air Fryer Recipes
PIN IT: