Looking for some interesting activities to do while you and your family are at home doing your part to help curb the spread of coronavirus? Here are 20 virtual field trips around the world that you can take today. Plus: a study guide for each, in case you're looking for an educational opportunity for the kiddos!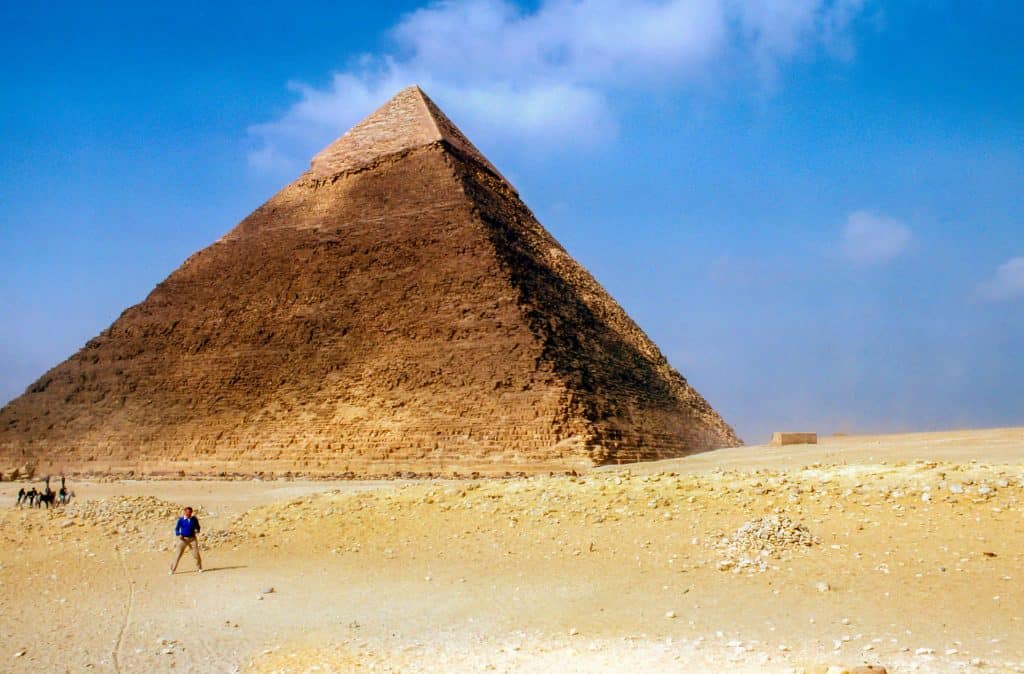 As more efforts like social distancing are put in place to help slow down Covid-19, many people around the world find themselves confined to their homes, unable to venture a few blocks, let alone travel to other cities or countries.
That's prompted many historical sites and museums to update their virtual offerings, allowing you to experience them from afar.
These 20 virtual field trips include some of the world's most popular sites and landmarks.
The Acropolis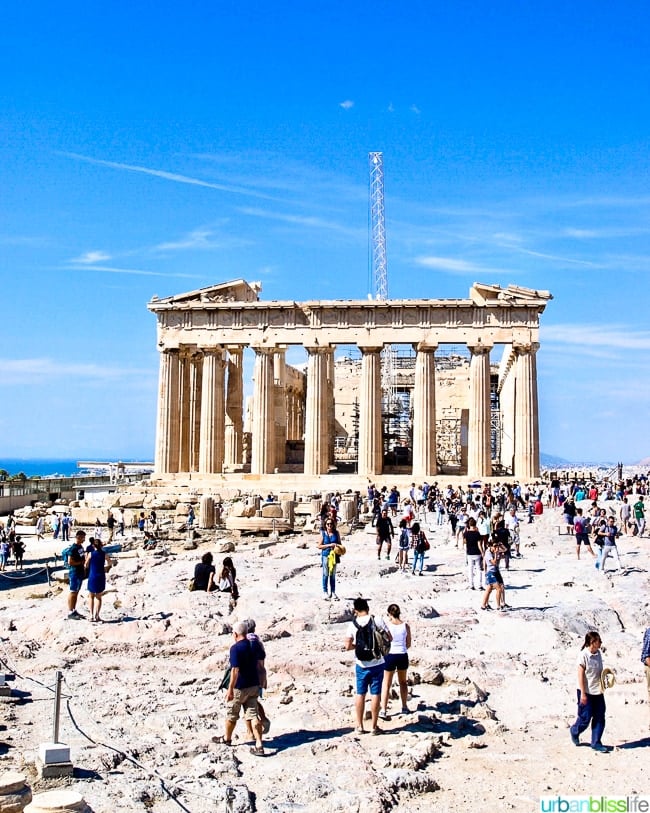 Situated on a hill roughly 500 feet above the Greek capital Athens, the Acropolis consists of several structures and dates back more than 7,000 thousand years. This rich virtual field trip lets you explore the Parthenon, the Temple of Athena Nike, and several other sites. (Study guide companion).
The British Museum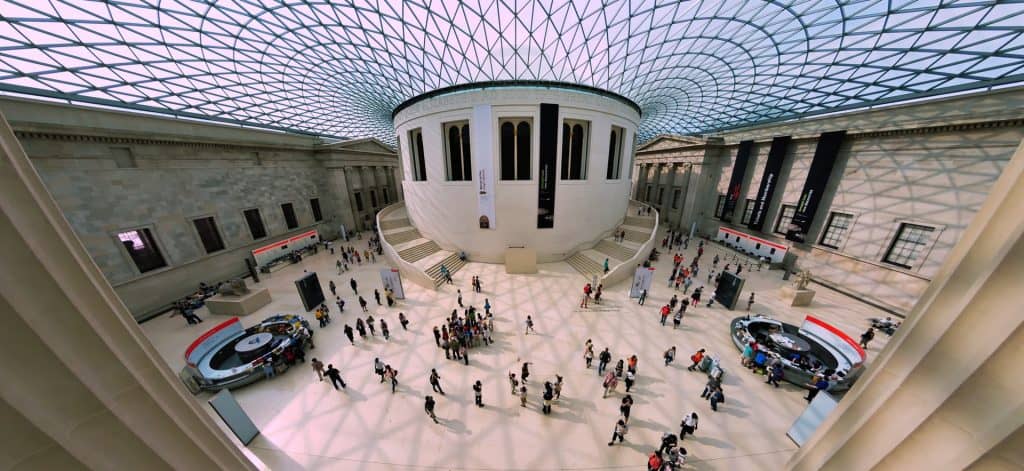 The British Museum is one of the world's most renowned collections of historical artifacts. Home to a vast collection of more than 8 million pieces, you could spend days traversing its many rooms and corridors. Or you could take this virtual tour. (Study guide companion).
The Grand Canyon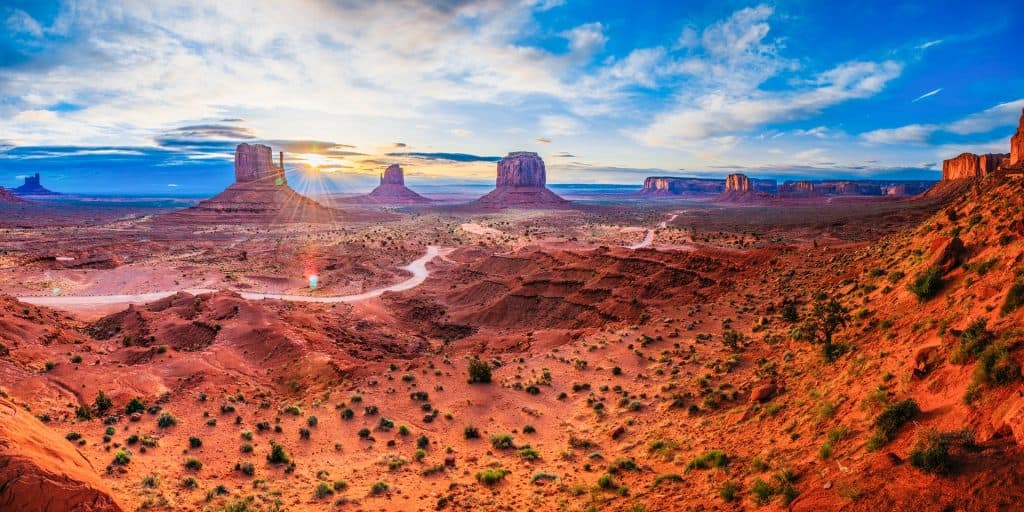 The Grand Canyon in Arizona is one of America's most wondrous natural treasures. A mile deep and 270 miles across, it features some of the most stunning landscapes you'll see anywhere. Take some time to explore it with this up-close virtual field trip. (Companion study guide).
Great Pyramids of Giza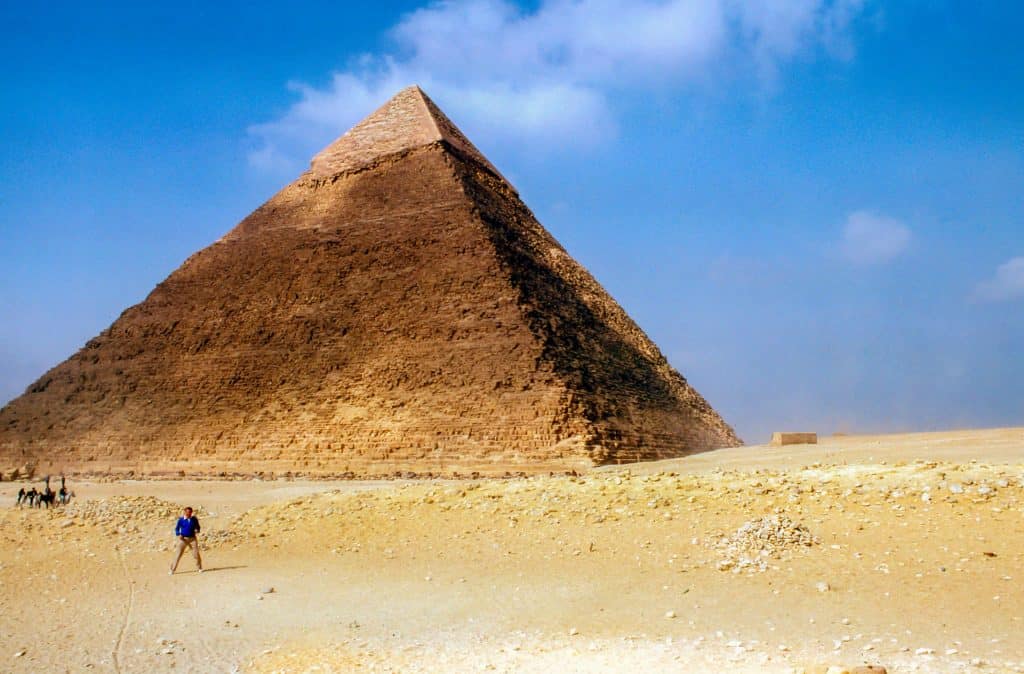 It's plain to see why the Great Pyramids of Giza are among the Seven Wonders of the ancient world. These massive monuments are among the most recognizable structures on Earth. While seeing them in person would be truly awe inspiring, this digital tour may be the next best thing. (Companion study guide).
Great Wall of China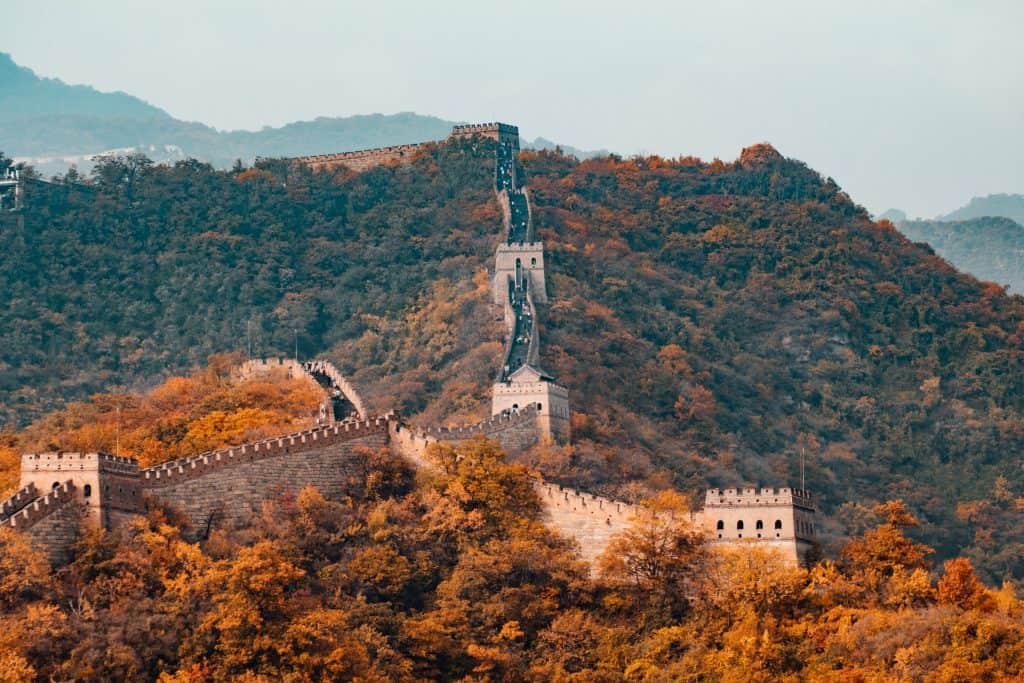 The Great Wall of China dates back thousands of years and covers more than 13,000 miles! So there's no way you'd be covering the length of it on foot anyway. Instead, check out this virtual tour and let your fingers do the walking. (Companion study guide).
The Guggenheim Museum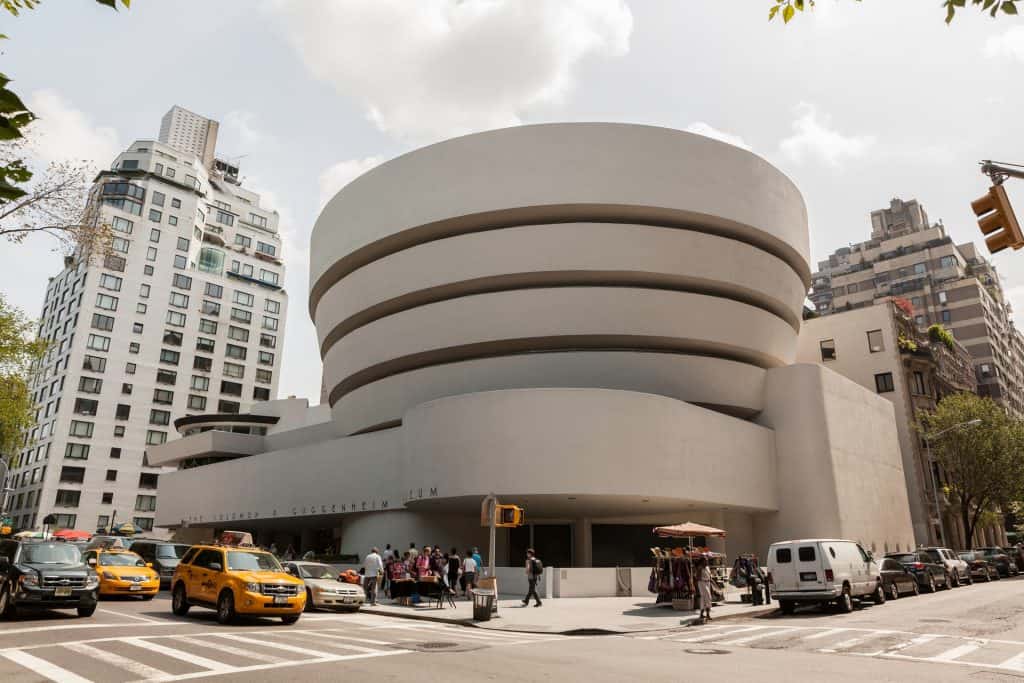 New York has a lot of world class museums and the Guggenheim arguably tops the list. Designed by famed architect Frank Lloyd Wright, the building itself is a work of art, spiraling up from floor to floor. Spend some time checking out the virtual tour to experience some mind-blowing art. (Companion study guide).
The Leaning Tower of Pisa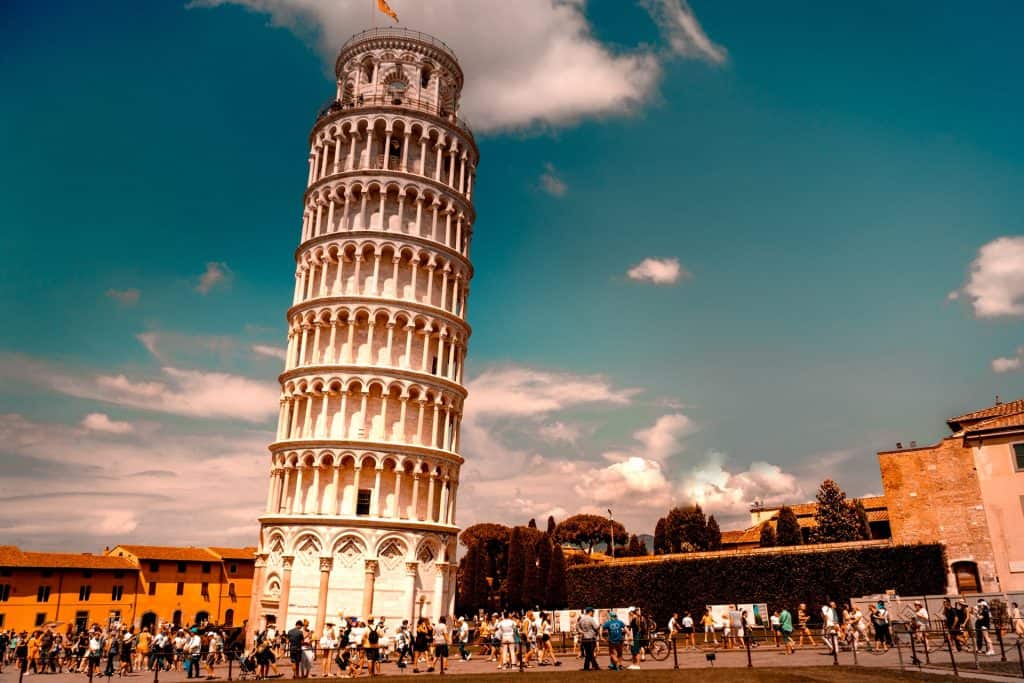 It can be hard to find a good contractor, and the same was true back in the 12th century! Construction on the Leaning Tower of Pisa started in 1173, but of course the "leaning" part came a bit later. And much to the surprise of the builders. Fast forward several hundred years and many engineering projects later, and the tower is more or less stable. See for yourself! (Companion study guide).
Lincoln Memorial and Jefferson Memorial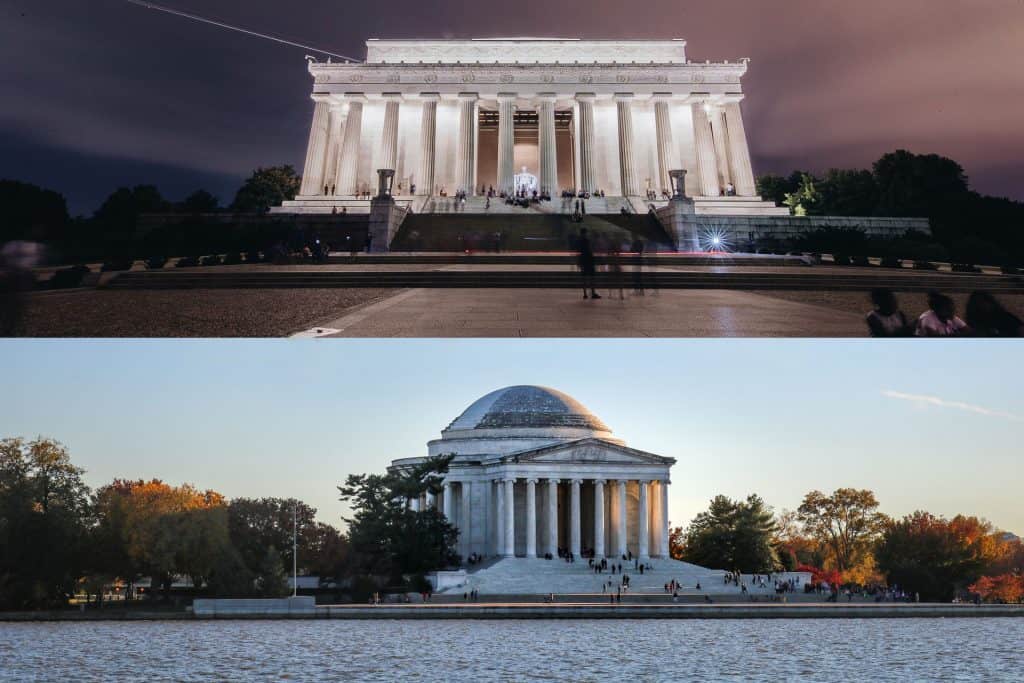 Washington, D.C. is full of monuments, but two that should be on your must-see list are the Lincoln and Jefferson Memorials. Built to honor our nation's 16th and 3rd presidents respectively, each has its own aura and history fitting of two America's greatest leaders. (Companion study guides).
The City of London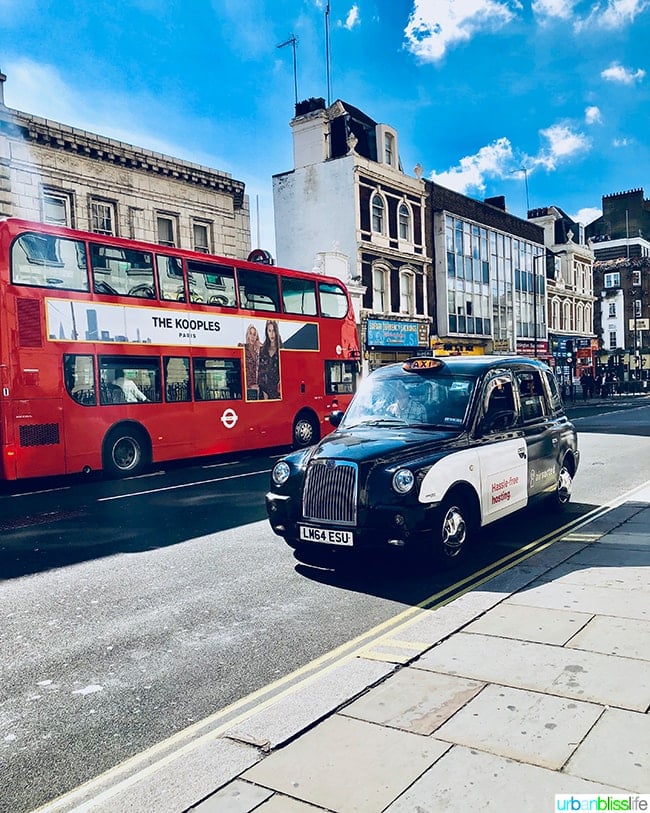 That's right, the whole city of London! Ok, maybe not all of it, but when you've got a virtual field trip this good, you can cover a lot of ground. Check out Big Ben, Westminster Abbey, Buckingham Palace, and more, without leaving the comfort of your home. (Companion study guide).
Machu Picchu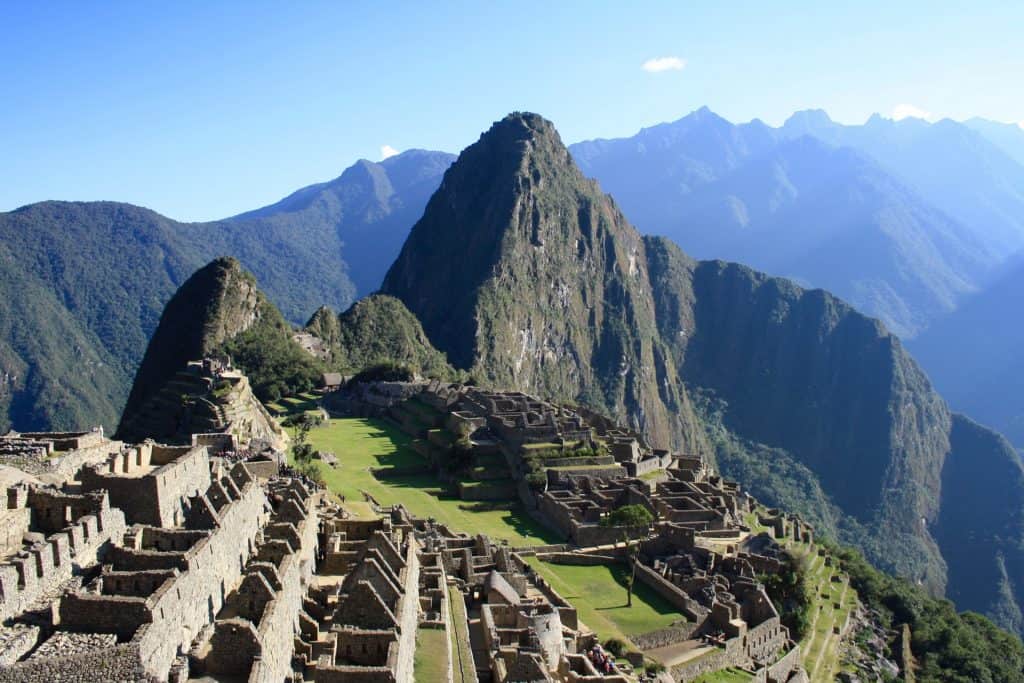 Believed to have been built in the 15th century by the Incas, this mountaintop site in Peru is both an engineering marvel and a mystery. Abandoned an estimated 100 years after completion, researchers still aren't sure why, or what exactly it was used for. But it's a wonder to experience nonetheless. (Companion study guide).
MoMA
With roughly 200,000 works, The Museum of Modern Art (MoMA) in midtown Manhattan houses the preeminent collection of the world's best contemporary art pieces. From Picasso to Warhol to Lichtenstein, there's something here for every modern art lover. (Companion study guide).
National Museum of Natural History
When it comes to virtual field trips, it's hard to beat the interactive tour at the National Museum of Natural History. Visit the Hall of Fossils, the Insect Zoo, the Objects of Wonder, dinosaur bones, and more! Great for the kids, but you know you want to check it out, too. (Companion study guide).
Ancient City of Petra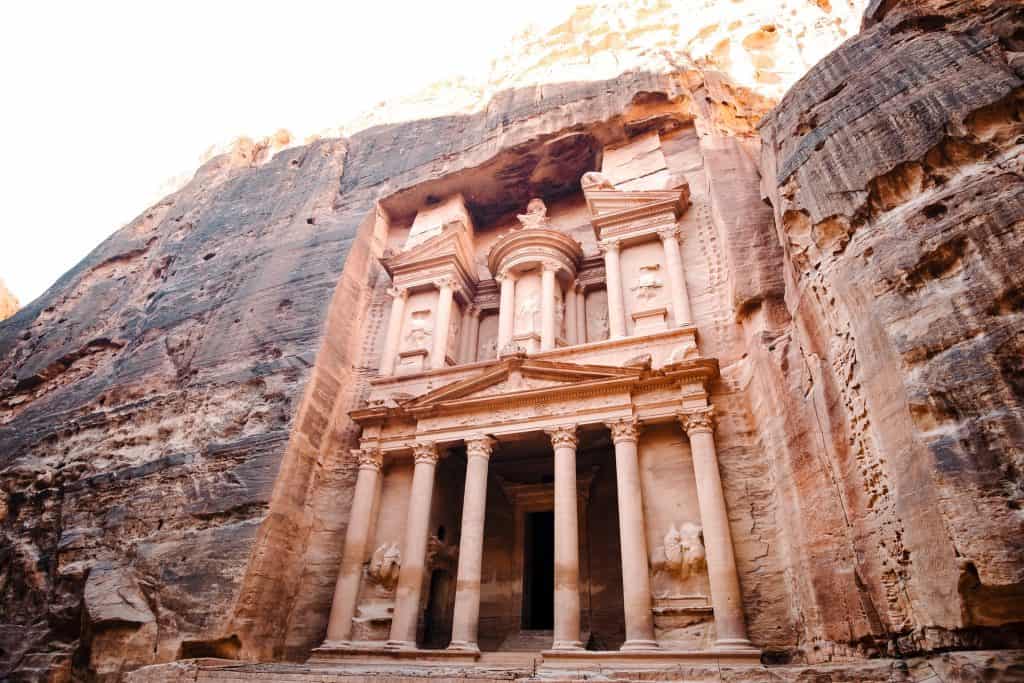 If you're a fan of Indiana Jones, you may recognize some similarities between Petra and the site portrayed at the end of "The Last Crusade." Located in Jordan, Petra features several structures intricately carved out of the existing rock face. Explore more with this rich virtual tour. (Companion study guide).
Sistine Chapel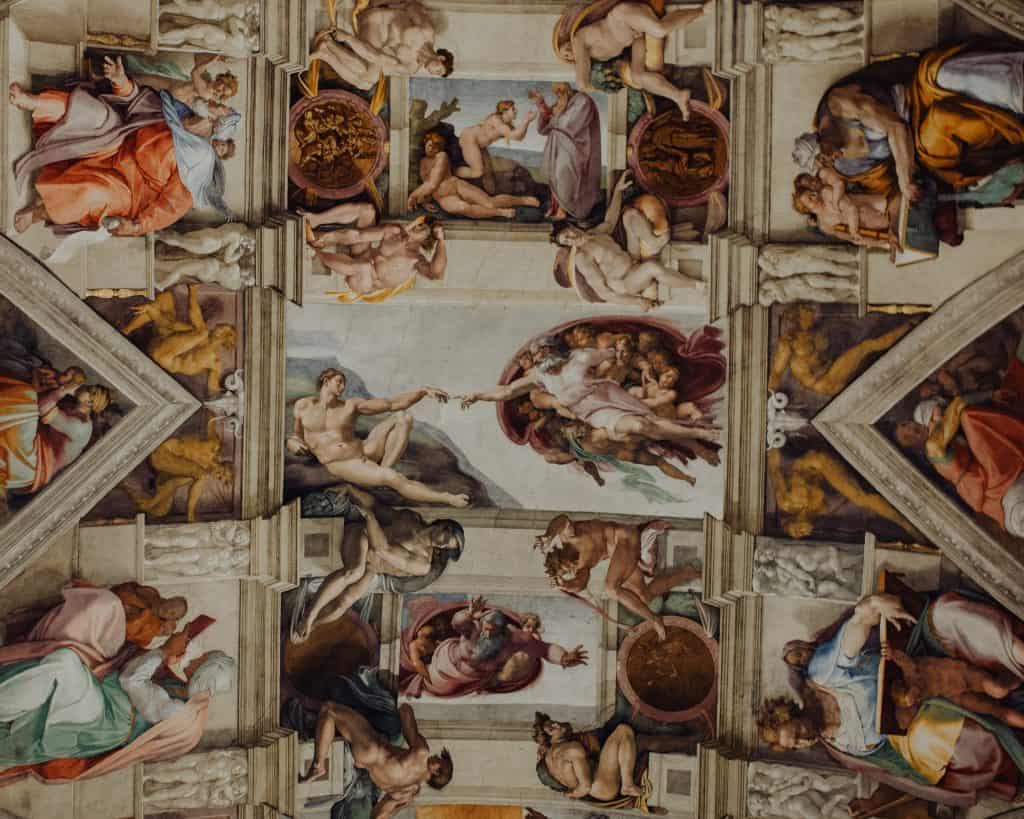 It's difficult to describe the majesty of Michelangelo's artwork in the Sistine Chapel, and there's truly no substitute for seeing it first-hand, but this virtual tour may be the next best thing. Amazingly, it took the artist just 4 years to complete the project featuring what would become some of the world's most important works. (Companion study guide).
Stonehenge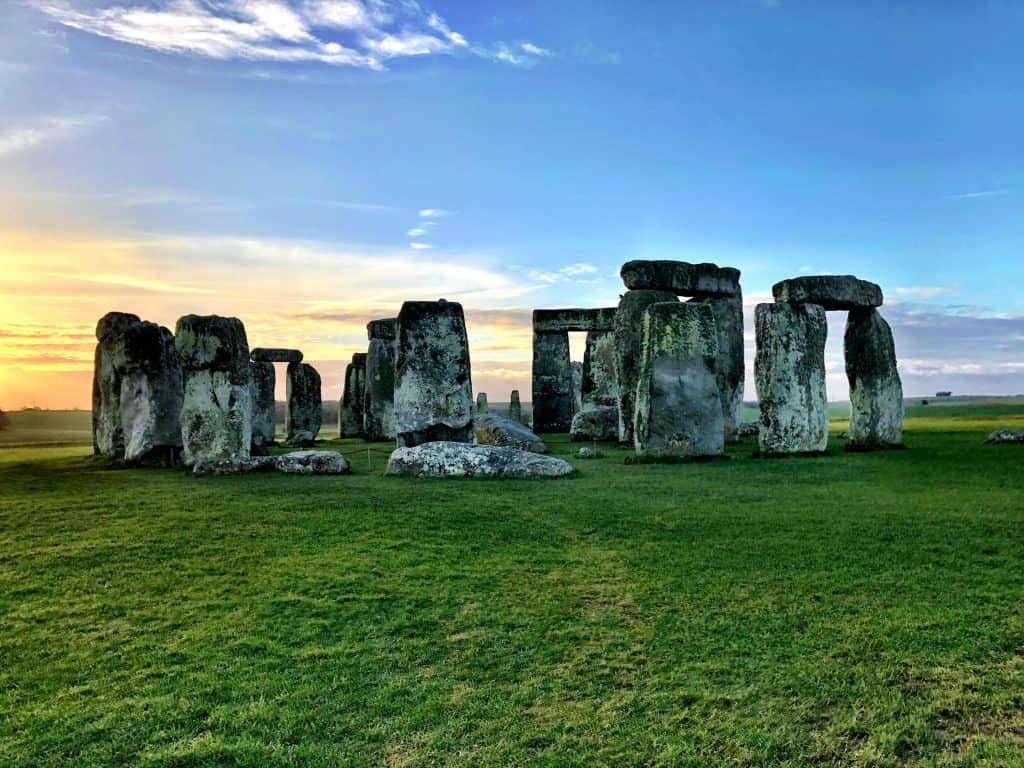 Dating back to 3,000 BC, Stonehenge in southern England remains one of the world's great archaeological mysteries. Built in several stages, some researchers believe in was an ancient observatory or a royal burial ground, while others think it was used as a sacred place of healing. Whatever its purpose, it's an unforgettable place to explore. (Companion study guide).
Taj Mahal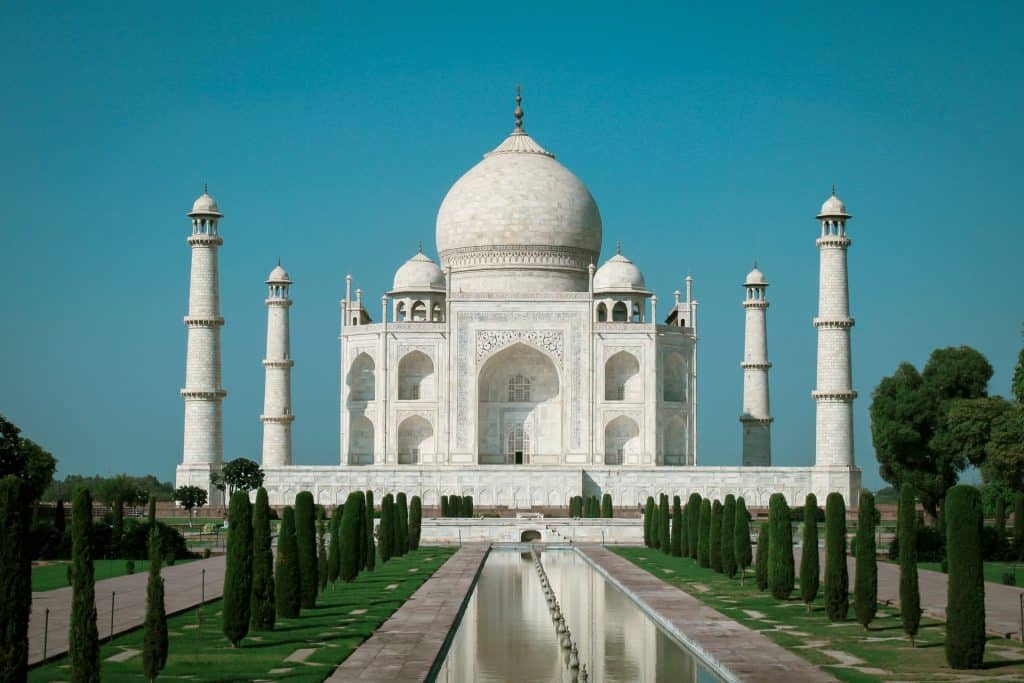 Built as a the resting place for the wife of a dynastic ruler in India, the Taj Mahal was built over 20 years in the northern Indian city of Agra. Constructed of intricately decorated white marble, the enormous site is both complex and peaceful, and a unique historical structure. (Companion study guide).
Uffizi Gallery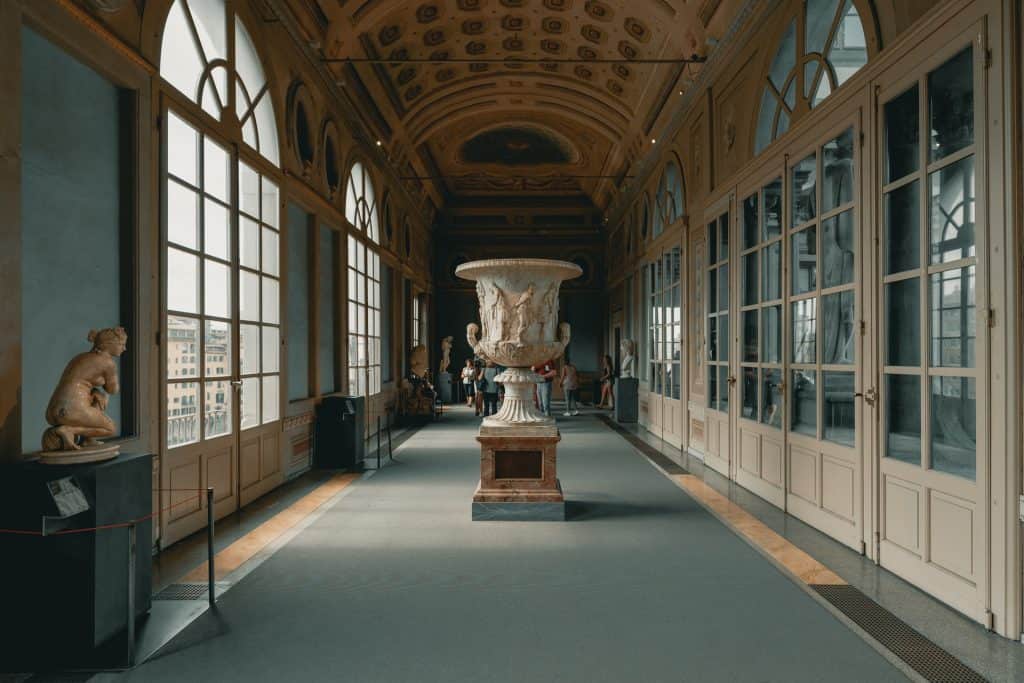 Originally built as judicial administrative offices (uffizi) in the city of Florence during the Renaissance, the Uffizi Gallery now is home to more than 100,000 works of art, including paintings from Renaissance masters like Leonardo Da Vinci, Michelangelo, Botticelli, and Raphael. (Companion study guide).
Uluru (Ayers Rock)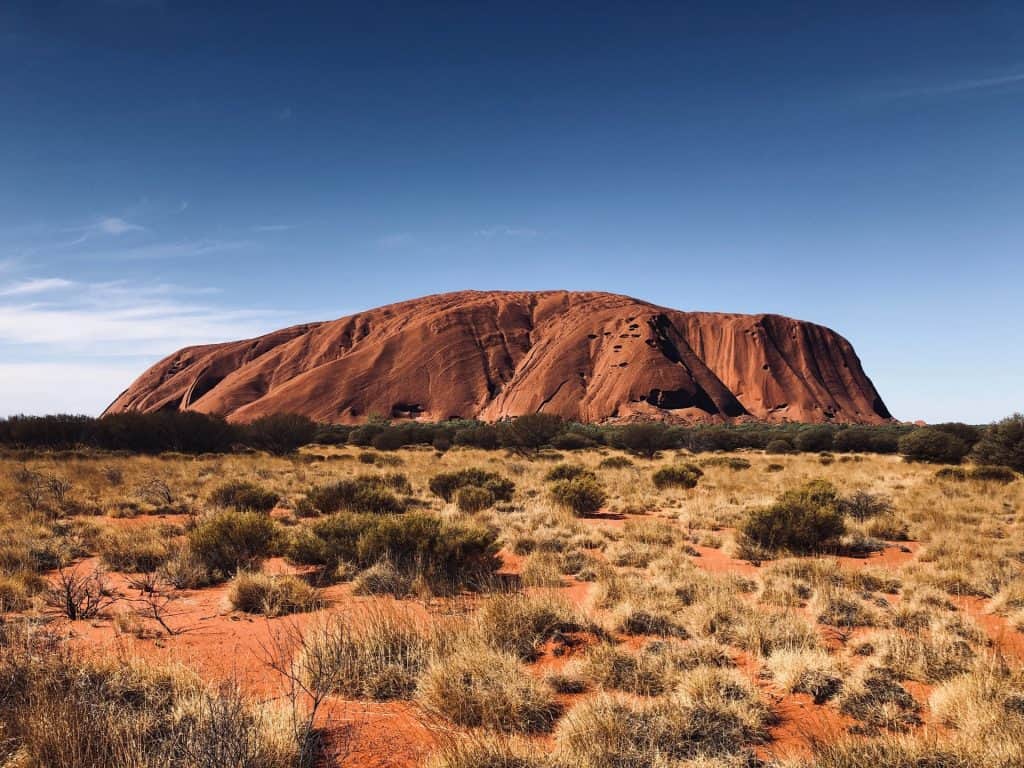 Standing to nearly 350 meters high and 9.5 kilometers across, Uluru (also known as Ayers Rock) is a sacred site to the indigenous peoples of the Western Desert of Australia. The breathtaking natural formation is also home to ancient petroglyphs, rock paintings, and several culturally sensitive sites. (Companion study guide).
Venice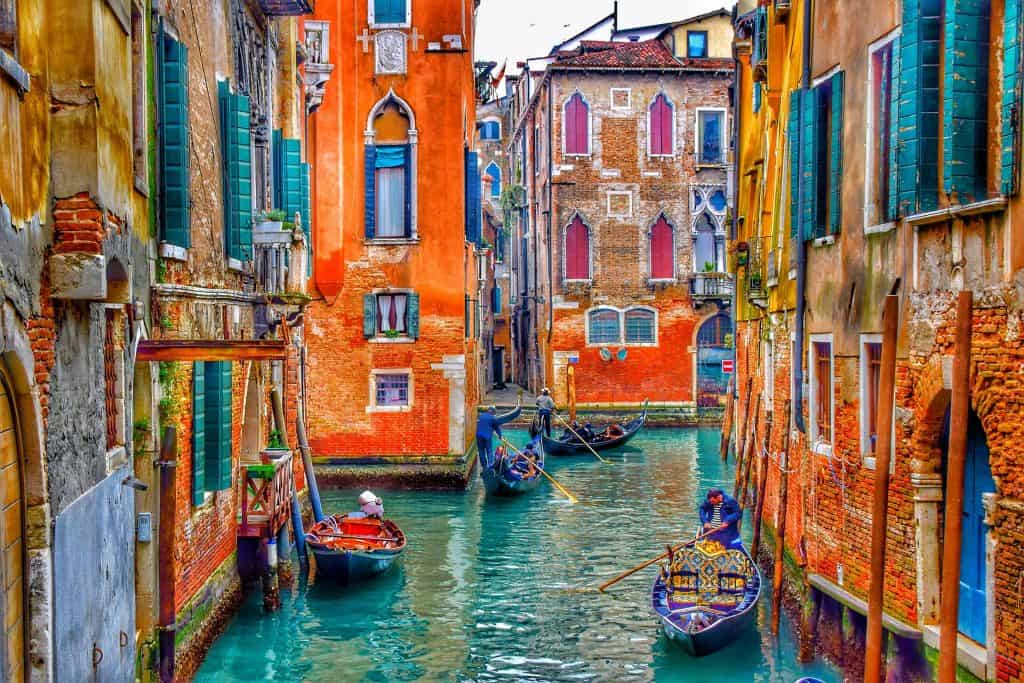 Venice, Italy is a one-of-a-kind city. Built on several small islands and criss-crossed by a series of canals, Venice is home to world-famous gondolas, the awe-inspiring St. Marks Square, the Doge's Palace, and other notable landmarks. Check out more in this virtual tour of the city. (Companion study guide).
Yellowstone National Park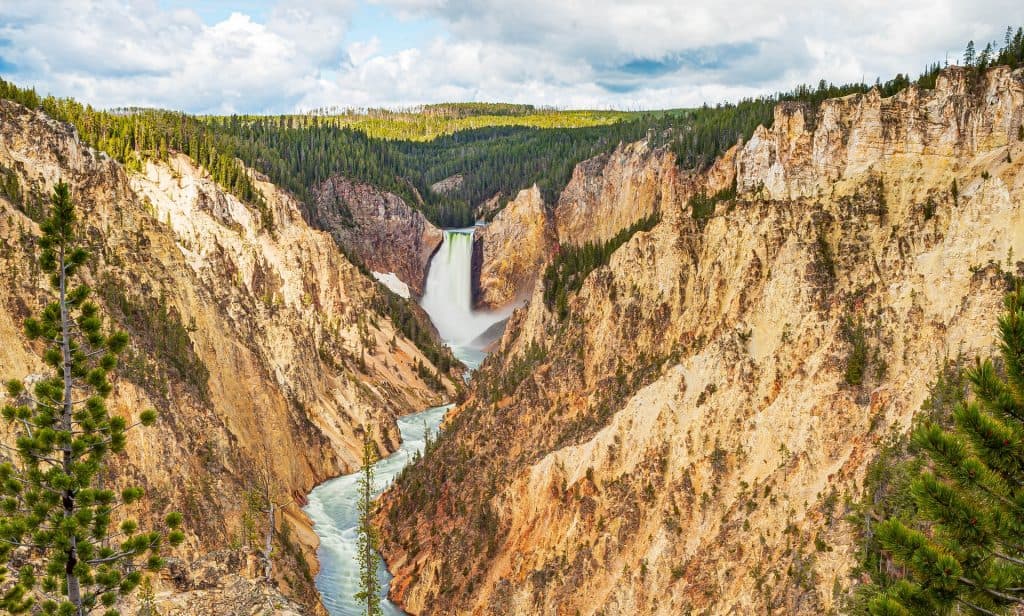 Yellowstone was established as the world's first national park in 1872, but the human history of the area goes back 11.000 years, as many indigenous tribes inhabited the area. Most famous for the geyser "Old Faithful," Yellowstone has a multitude of wonders, many of which you can explore virtually. (Companion study guide).
PIN IT: