Lobster is such a delicious, decadent dinner, and it's SO EASY to make at home! You can make this awesome Air Fryer Lobster Tail in less than 15 minutes!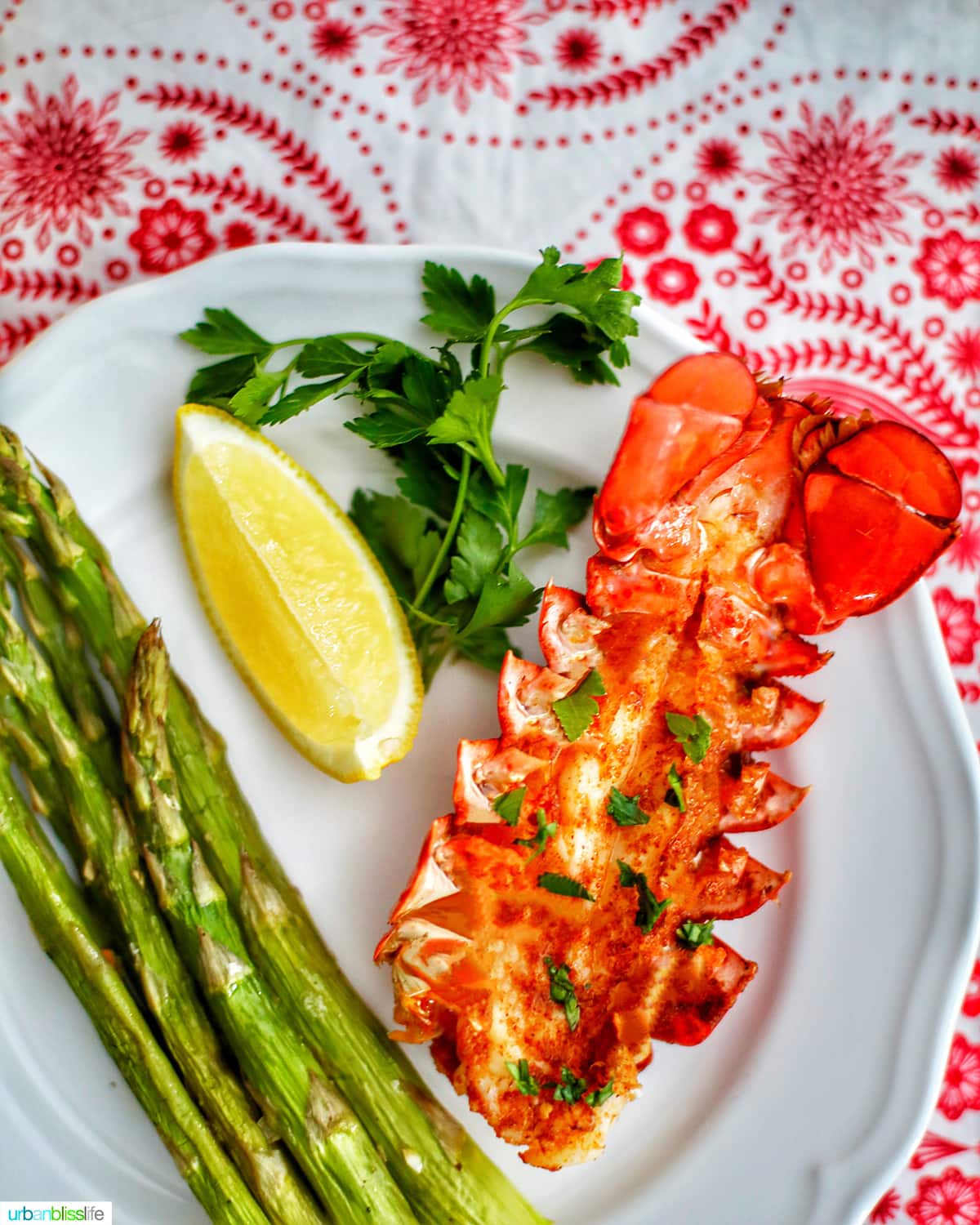 Valentine's Day is coming up, and we're preparing a lovely romantic, quiet dinner at home. On the menu: lobster!
I LOVE lobster, but it's definitely not something we make all the time at home. Although, it's actually less expensive to cook at home than you might think. I've picked up two lobster tails for $10 before at my local grocery store!
And, cooking lobster at home is truly SO EASY. If you've never cooked lobster at home, don't be afraid. You can boil lobster, grill lobster, and even sauté up lobster meat. But I'm going to share with you the EASIEST, FASTEST way that I love to cook lobster: in the air fryer!
Why Air Fryer Lobster is THE BEST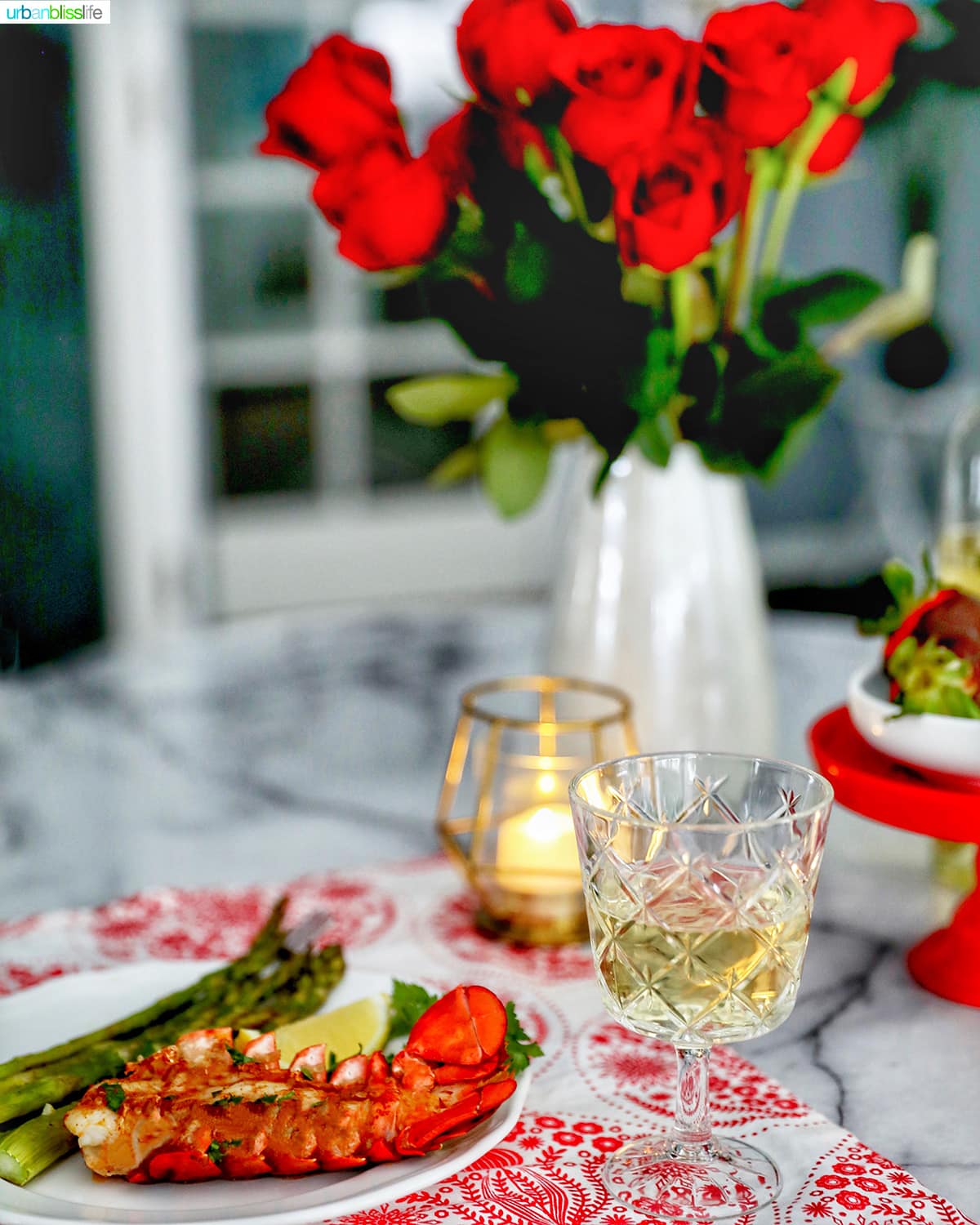 I LOVE air fryer lobster tails. Here's why they rock:
they're super easy to make. See directions below (full ingredients + instructions are in the recipe card at the bottom)
lobsters take just 5 to 7 minutes to air fry. So fast!!
air frying makes the lobster meat super juicy, tender, and totally infuses and coats the meat with the yummy buttery sauce
clean up is a breeze!
What you need to make air fryer lobster tails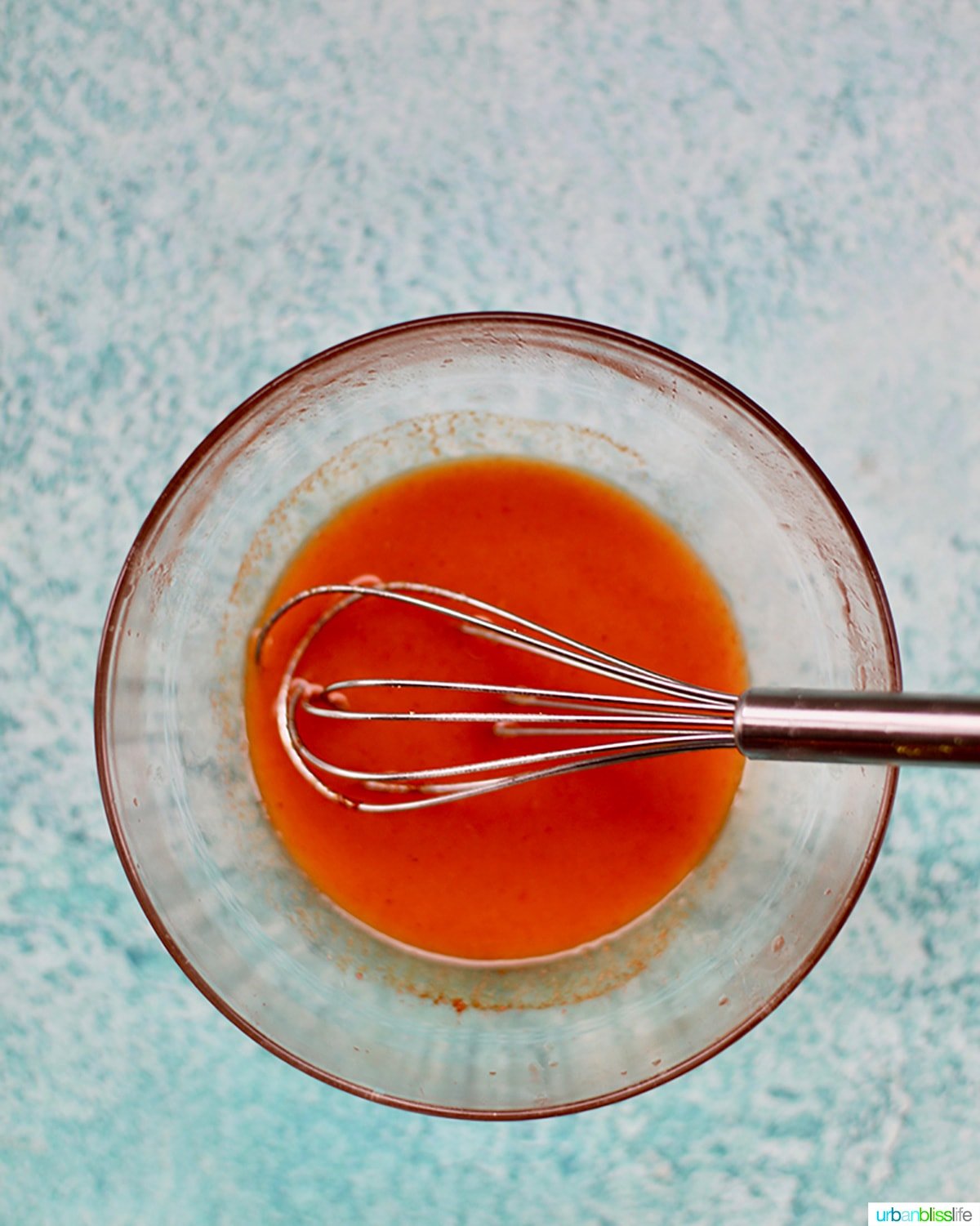 I use my Ninja Foodi 8-quart Deluxe in Air Crisp mode to make lobster tails. You can also use any tray-style air fryer or basket-style air fryer. The instructions are pretty much the same, just adjust to your specific air fryer.
Other helpful kitchen tools:
How do you prepare lobster tails?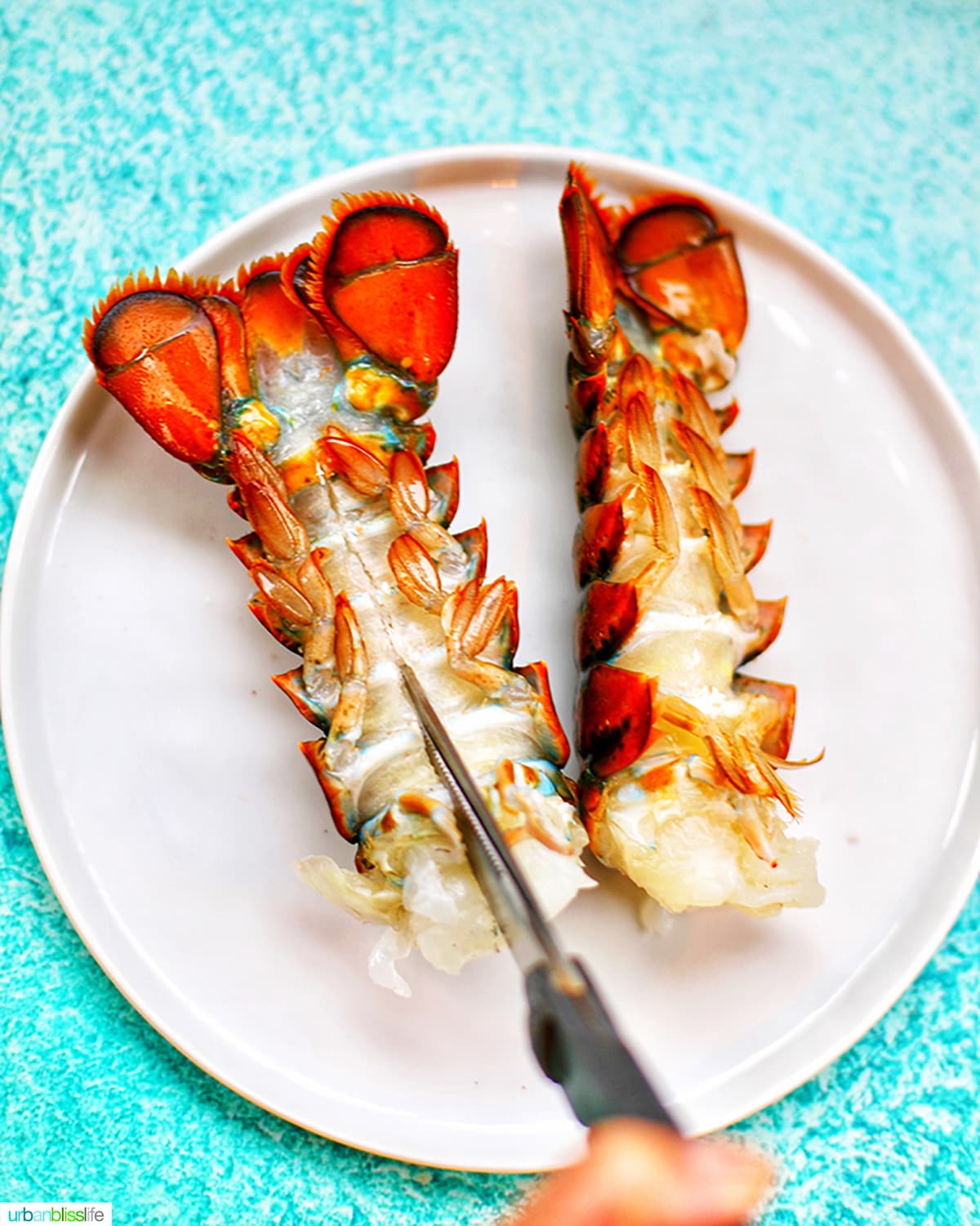 There are two ways you can prepare the lobster:
Butterfly the lobster. Use kitchen shears to cut down the center of the hard shell, then push the shell and lobster meat to open them like a book. This results in the classic lobster tail image you see on dinner plates in steak houses around the US. The lobsters look like they've got a fluffy mohawk sprouting out from the shell.
Cut out the softer shell under the lobster tail. See the pic above. This is my preferred method at home. Using kitchen shears, I cut out the entire undershell and take out the little legs too. For me, this method makes it easier to get more of the buttery goodness onto more of the lobster meat. And, I feel like the lobster meat cooks more evenly this way. The lobster comes out super juicy, buttery, and oh so delicious!
Both ways work. Choose the one that suits your mood!
How do you make lobster in the air fryer?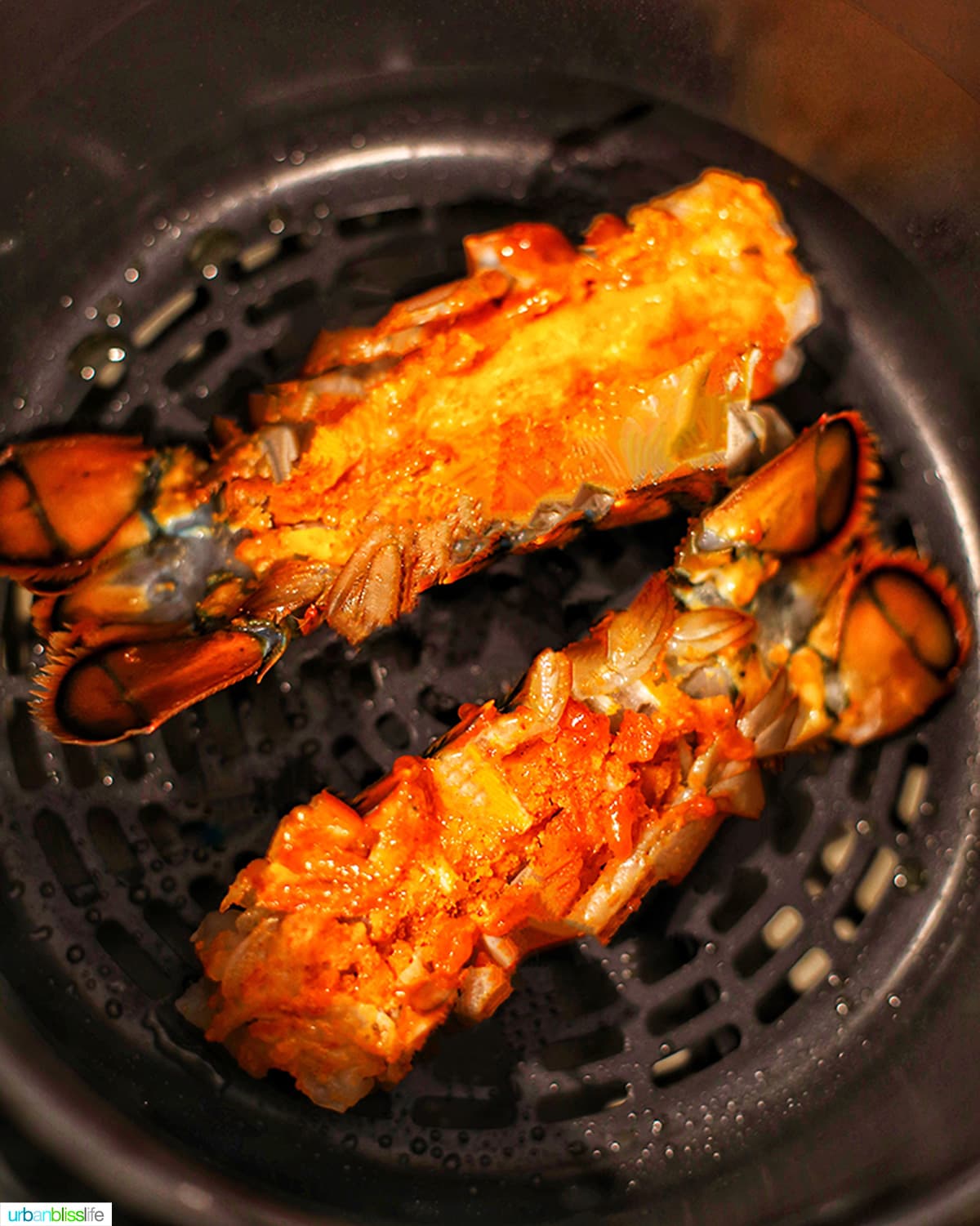 Oh my goodness, this is my favorite part. Because it's truly SO EASY!!
Choose your method for preparing the lobster tails from the choices above.
Mix the butter, garlic powder, paprika, and salt in a medium bowl.
Brush the butter mixture over the lobster meat
Spray your Ninja Foodi Cook & Crisp Basket or your air fryer tray or air fryer basket with olive oil.
Place the lobster tails shell down onto the basket or tray.
Air fry at 380°F for 5 minutes. At 5 minutes, check the lobster. If needed, air fry for 2 to 3 minutes more. Feel free to check on your lobster after every extra minute, because you don't want to overcook the meat. The ones pictured here were perfectly done at 7 minutes.
Lobster Wine Pairing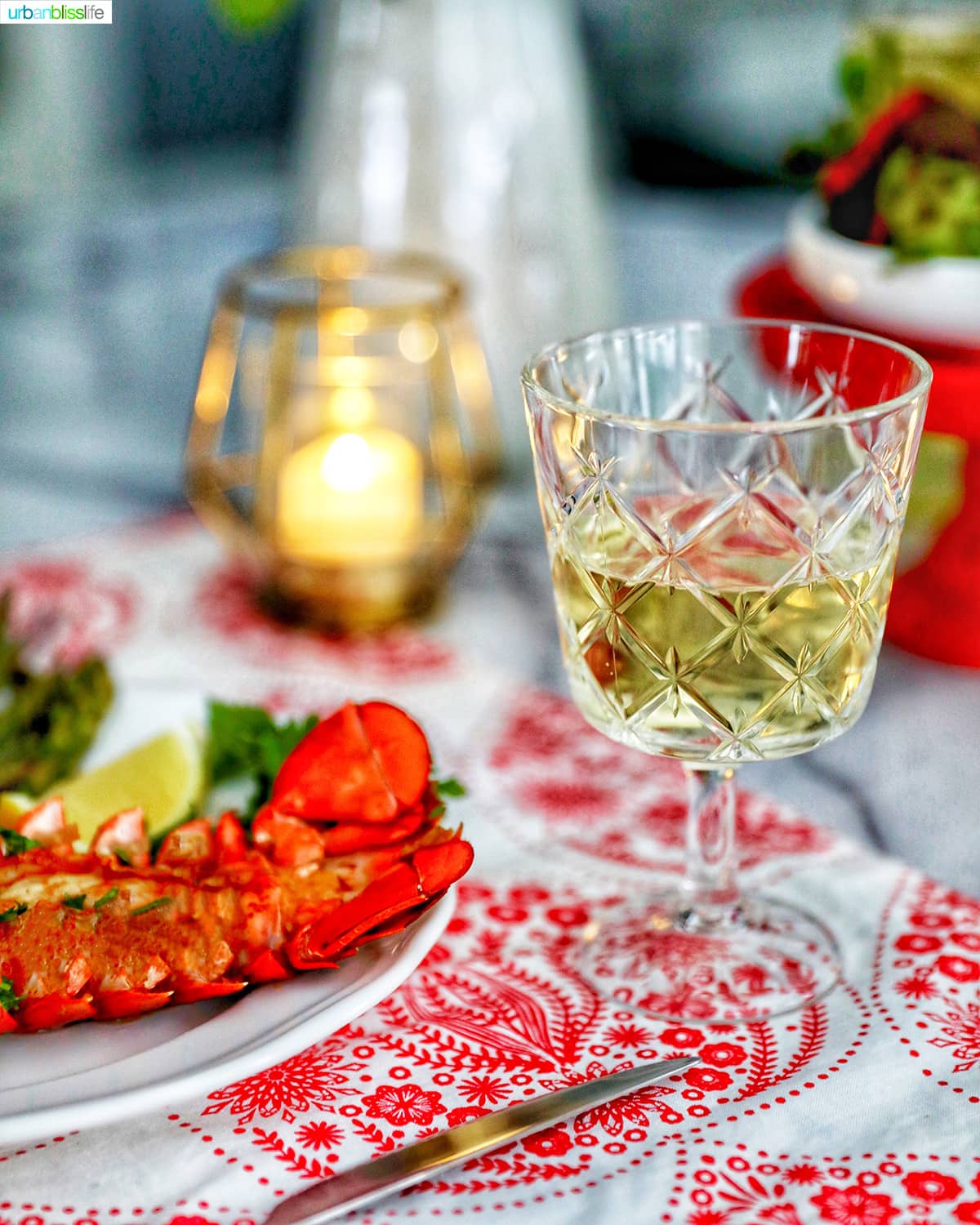 Lobster is a succulent, meaty seafood. Prepared in the air fryer with a rich, buttery mixture, you'll want to pair it with an equally juicy white wine.
My top three wine pairings for lobster:
Chardonnay - choose a medium- to full-bodied Chardonnay that has just a subtle hint of oak.
Sauvignon Blanc - the zesty green fruit and slight herbaceous characteristics of a Sauvignon Blanc balance out the buttery goodness of this lobster recipe.
Riesling - because of the rich buttery sauce with paprika, a Riesling with high acidity helps balance out the dish.
And of course, especially if you're making this air fryer lobster tail recipe for a special occasion like Valentine's Day, go ahead and open that special bottle of Champagne or sparkling wine. A nice dry sparkling wine would pair beautifully with lobster!
If you're in the mood for a cocktail, why not try a Champagne Margarita or a Raspberry Mimosa?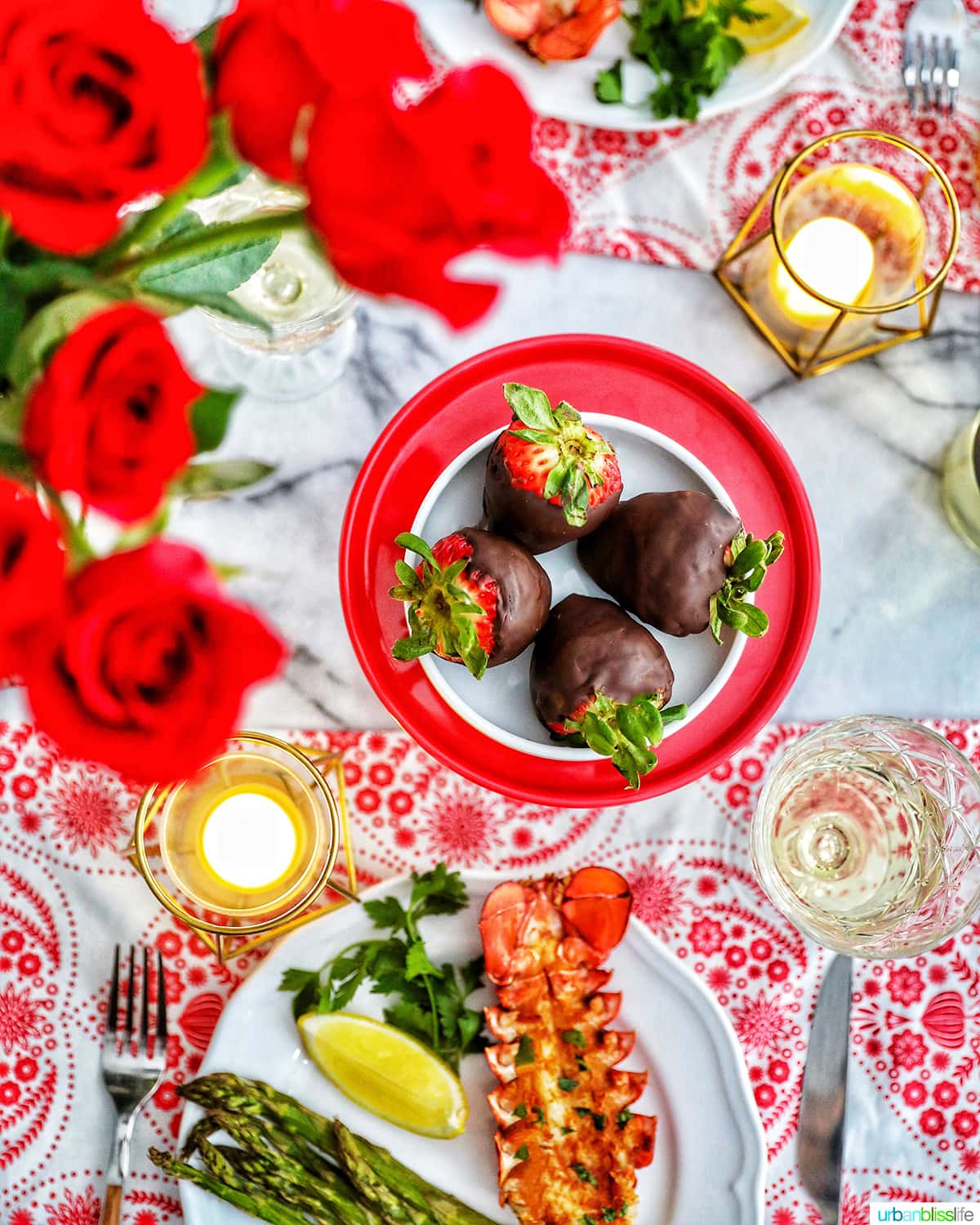 If you're making air fryer lobster tails for Valentine's Day dinner, be sure to subscribe to my newsletter. I'm going to be sharing more simple, affordable ideas on how to celebrate with a romantic Valentine's Day dinner at home!
More air fryer recipes
Air Fryer/Ninja Foodi Lobster Tails
Air Fryer Lobster Tails are succulent, juicy, and take less than 15 minutes to make from start to finish!
Servings:
2
lobster tails
PRINT
PIN
RATE
Instructions
Preheat your air fryer at 380° for 2 to 5 minutes.
Next, either butterfly the lobster OR cut out the undershell:
Butterfly the lobster: use kitchen shears to cut the lobster hard shell, from the widest point to the tail, until you almost reach the tail. Do not cut through; stop before you get to the bottom. Butterfly the lobster and push the meat up and over the hard shell.

Cut out the undershell: Use kitchen shears to cut out the undershell in the belly of the lobster, including the little lobster legs.

Add butter to a microwave-safe bowl and melt butter. Once melted, whisk in lemon zest, garlic powder, and paprika. Pour half of the butter mixture into a separate bowl and set aside. Brush the remaining butter mixture onto the lobster meat. Season with salt and pepper.

Place in the Cook & Crisk Basket or your air fryer tray with the shells on the bottom and the lobster meat facing up.

Close the crisping lid, select Air Crisp, turn the temperature to 380°F, and set time to 5 minutes. Close the crisping lid, then select Start/Stop to begin.

When the time is up, check on the lobster. The lobster meat is cooked when the meat is opaque. If needed, close the crisping lid and air crisp for up to 2 more minutes.

Spoon the reserved butter mixture over the lobster meat. Sprinkle each lobster tail with parsley and serve with lemon wedges, if desired.
Notes
You can double this recipe for 4 lobster tails.
Tried this recipe?
Please leave a star rating and comment! Then snap a pic of your dish and share it on social media. Tag @UrbanBlissLife and #UrbanBlissLife!
Nutrition
Calories:
259
kcal
|
Carbohydrates:
3
g
|
Protein:
11
g
|
Fat:
23
g
|
Saturated Fat:
15
g
|
Polyunsaturated Fat:
1
g
|
Monounsaturated Fat:
6
g
|
Trans Fat:
1
g
|
Cholesterol:
141
mg
|
Sodium:
853
mg
|
Potassium:
178
mg
|
Fiber:
1
g
|
Sugar:
1
g
|
Vitamin A:
835
IU
|
Vitamin C:
11
mg
|
Calcium:
69
mg
|
Iron:
1
mg
Nutrition information is a general estimate. Actual nutrition details may vary depending on the exact foods & brands you use to make this recipe. It does not take into account any substitutions, toppings, or optional ingredients.
Want more easy, delicious recipes? Buy my cookbooks!
If you're looking for more Pressure Cooker, Air Fryer, Meal Prep, and Baking Recipes, I've got you covered in these two cookbooks!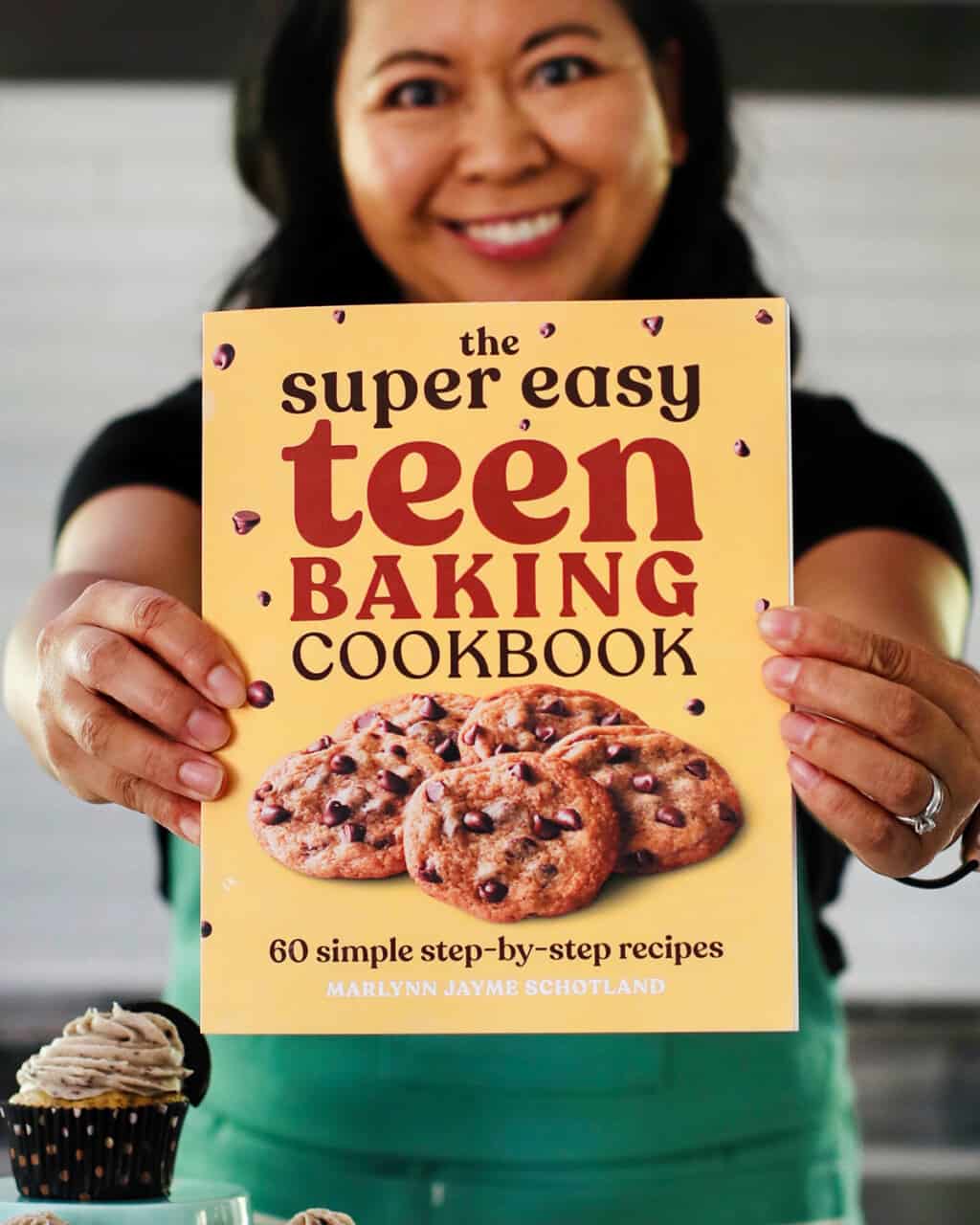 My second cookbook, The Super Easy Teen Baking Cookbook, features
60 easy-to-follow, sweet and savory baking recipes
Kitchen safety tips for teens
Glossary of baking terms
Fun substitution and serving ideas
PIN IT: