Strawberry picking is such a fun summer activity! Wondering what to do with all those fresh picked strawberries? Here's your guide!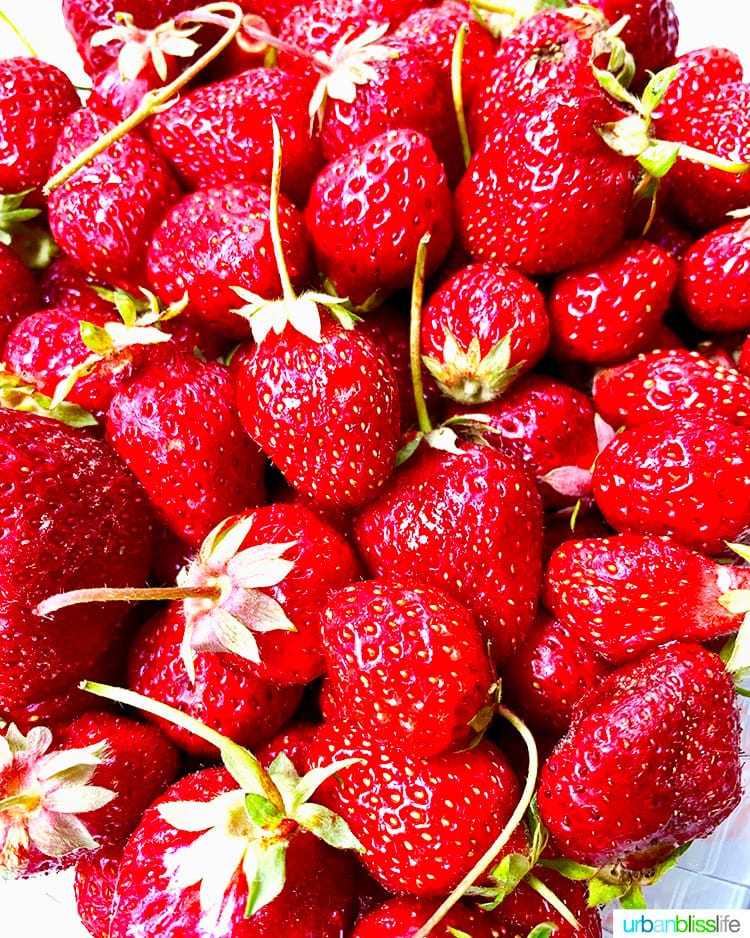 Oh how my family LOVES fresh berries!
Oregon strawberries, raspberries, blueberries, blackberries, marionberries... We are truly blessed to live right next to so many amazing farms where we can go berry picking almost every week between June and August.
Last weekend was our first pick of the season: strawberries.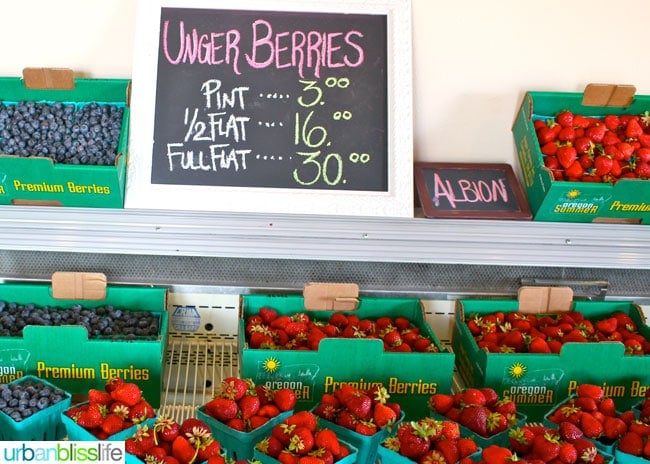 Have you ever had an Oregon strawberry? If not, you Have. Not. Lived. I am not exaggerating!
Oregon strawberries are luscious jewels that we locals savor, pay homage to, and worship like nobody's business. My favorite are the beloved Oregon Hood strawberries, that are red the whole way through - no bitter white pith in the middle. They're so juicy and yummy!
What to do with fresh picked strawberries
For novice berry pickers, it's easy to be somewhat overwhelmed once you get the massive amount of fresh berries back home.
I would suggest choosing the ripest strawberries, washing them, and refrigerating them as soon as you get home. Enjoy these ripe strawberries within a day or two.
The rest you can freeze and enjoy for months to come!
How to freeze fresh picked strawberries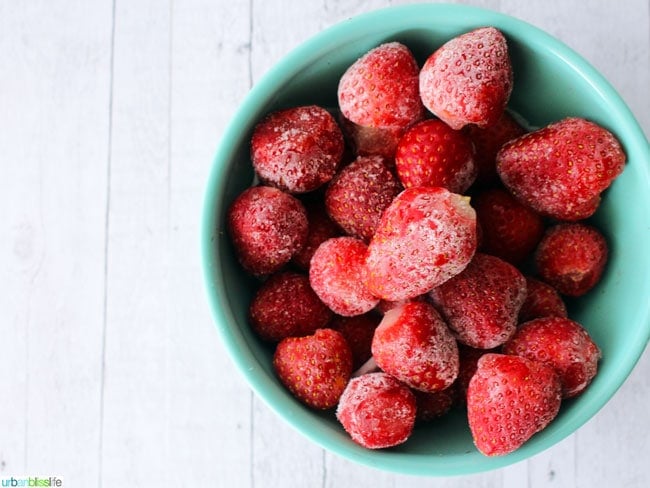 1. Hull strawberries. (Hulling merely means taking out the stem of the strawberry).
2. There is great debate about whether you should or should not rinse berries before freezing. I usually do. As long as you allow them to dry completely before freezing, they freeze well. So go ahead and rinse strawberries over a colander. You want to gently rinse off any dirt; be careful not to bruise the berries by tossing them about or handling them too much. Strain the water out, taking care not to allow the berries to soak in the water.
3. Gently lay out the strawberries in a single row on top of several layers of paper towels to dry them.
4. Lay a sheet of wax paper over a baking sheet. Once the berries have dried (you can also carefully dab the tops to get rid of moisture), place strawberries in a single row on top of the wax paper.
5. Place the baking sheet in the freezer. To save space, I put a cookie rack on top of one baking sheet and then place another filled baking sheet of berries on top of the cookie rack. Our freezer space is limited, so this helps save space.
6. Allow strawberries to freeze completely overnight. Then take out and place into large freezer storage bags and place in the freezer. I usually try to lay the strawberries out in a single row within the freezer bag, then laying the bags flat on top of one another.
How long will frozen strawberries stay fresh?
Frozen strawberries will keep in airtight freezer bags for about 6 months.
What to make with fresh or frozen strawberries
What are some of your favorite recipes using frozen strawberries?
PIN IT