From vegetarian to paleo, from freezer meals to lunchbox ideas, these healthy meal plans, recipes, and tips have something for everyone!

Happy New Year!
As the new year begins, I find myself in the typical clean-up and organize mode, focused on creating a fresh new start for me and my family. Out with the old, in with the new! Do you get the same way around the new year?
For me, this includes taking control of our family meals. As a food blogger and recipe developer, you would think this would be a piece of cake, but in fact, it's often quite tricky balancing the food wants/needs of my family with the recipe needs of clients and the blog. Yet I am determined to make it all work better this year, and that starts with putting systems in place that help me better organize our meals.
That's where meal prepping comes in!
Top Healthy Meal Planning Tips
So far, my personal top meal planning tip is: buy food staples in bulk.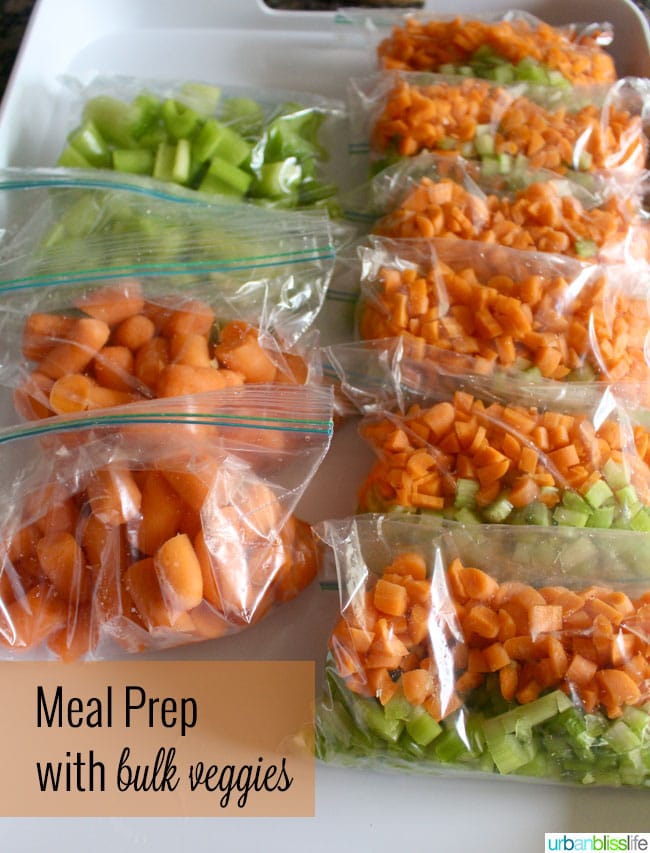 The main food you buy in bulk will be different for everyone, but here are the top bulk food items that me and my family buy for meal prep:
Carrots - diced and separated into 1 cup portions in freezer bags, and then sliced and separated into snack portions for each family member, each day.
Celery - diced and separated into 1 cup portions in freezer bags.
Onions - diced and separated into 1 cup portions along with 1 cup each of diced carrots and diced celery. I use these regularly for the base of many soups and chicken dishes!
Strawberries, blueberries, raspberries, blackberries/marionberries - during the summer, we'll pick these fresh from local farms and then separate them into both gallon size freezer bags per berry, and then also combined for individual smoothie bags that we can just grab and pop into the blender.
Chicken thighs - separated into family meal servings gallon-size freezer bags.
Pork chops -separated into family meal servings gallon-size freezer bags.
Rotisserie chicken - I'm a big fan of buying rotisserie chicken from the grocery store deli or making my favorite easy lemon chicken recipe, and then cutting up the meat and saving it in portions for anywhere from 2-4 additional meals later.
Meal Planning Basics
Right now, that's almost the extent of my meal planning: buying in bulk and then separating into easy grab & go portions. I'm determined to do more and do better this year!
So I turned to some of my fellow food blogger friends for their advice. Many are longtime experts with top meal planning tips and recipes. Here are some of their best tips to help you get started with meal planning basics!
First-time meal planning? Check out this post on How to Food Prep: 5 Tips for Beginners from The Lean Green Bean.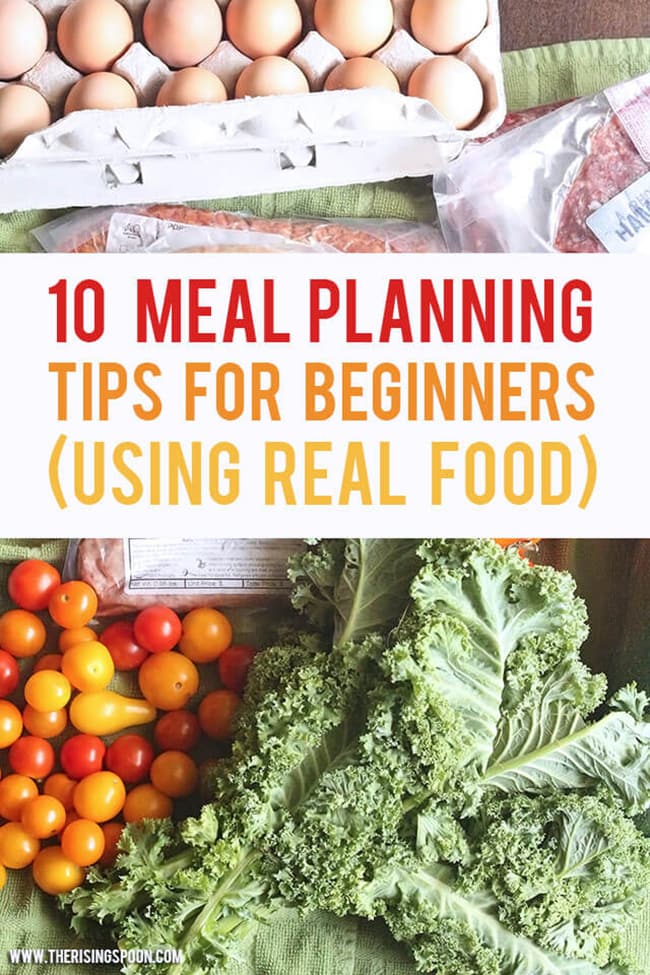 Here's another great post for those just starting out: 10 Meal Planning Tips for Beginners from The Rising Spoon.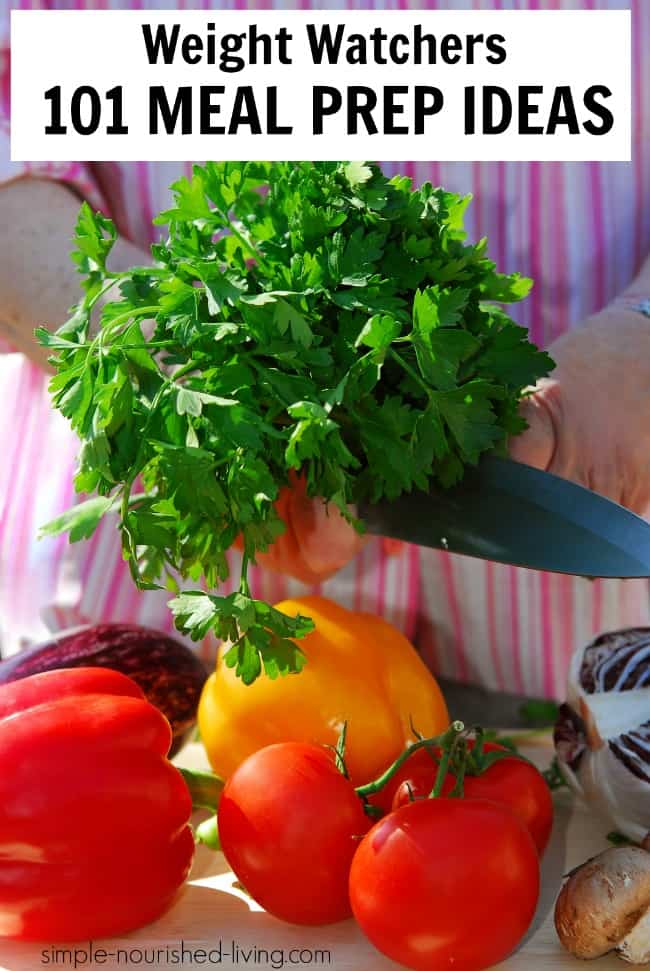 Meal planning to lose weight or incorporate healthier habits? Check out 101 Meal Prep Tips From Successful Weight Watchers from Simple Nourished Living.
Here's a great tip post for all meal planners, new and established: Meal Plan Smarter: Estimating Real Recipe Prep Times from Two Healthy Kitchens.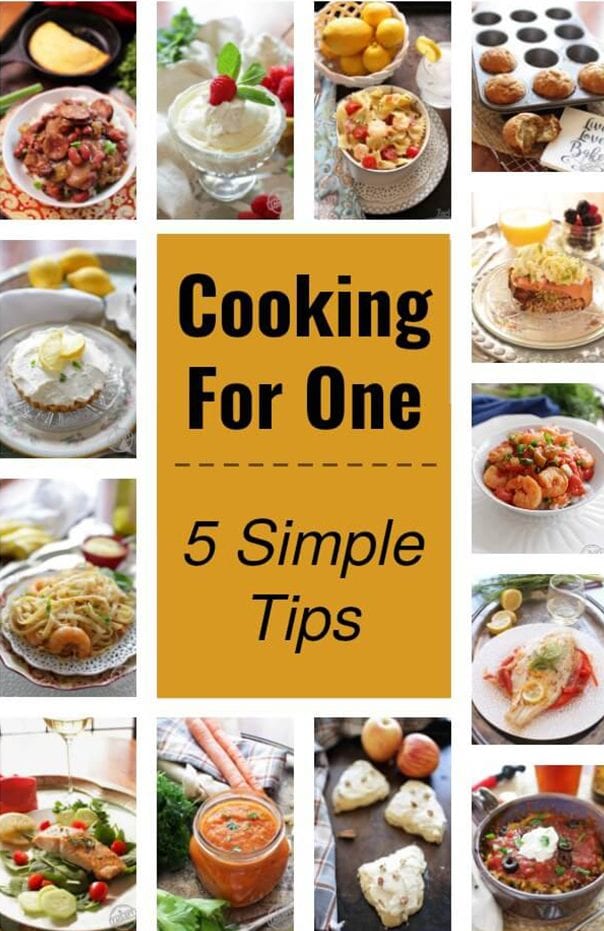 Of course, meal planning isn't just for those of us with kids. I love One Dish Kitchen's Cooking for One: 5 Simple Tips.
Save Money When You Meal Prep
Planning your meals in advance like this helps save money in that it keeps us from those pesky expensive last minute take out orders from our favorite restaurants when we're short on time. But with a little planning, there are other ways that you can save money when you meal prep, too!
I think you'll love everything on Project Meal Plan's site, but definitely start by reading 15 Totally Doable Ways to Save Money When You Meal Prep.
The Frugal Navy Wife lays out some great tips for how you can Change How You Cook to Save Money.
Making Meal Prep Fun
Meal planning is a very practical, helpful practice to incorporate into our lives, but that doesn't mean it has to be boring.
I love the ideas that Leslie-Anne from Pasta to Paleo shares on having themed nights to make meal planning fun for everyone! Read her post: How to Use Theme Nights to Make Meal Planning Fun
Healthy Meal Plans and Recipes to Get You Started
Once you've got a road map down for how you're going to get started with meal prep, you'll need some delicious recipes.
Here are recipes from fellow food blogger friends that were made for meal prep. You're sure to find some here that you and your whole family will love!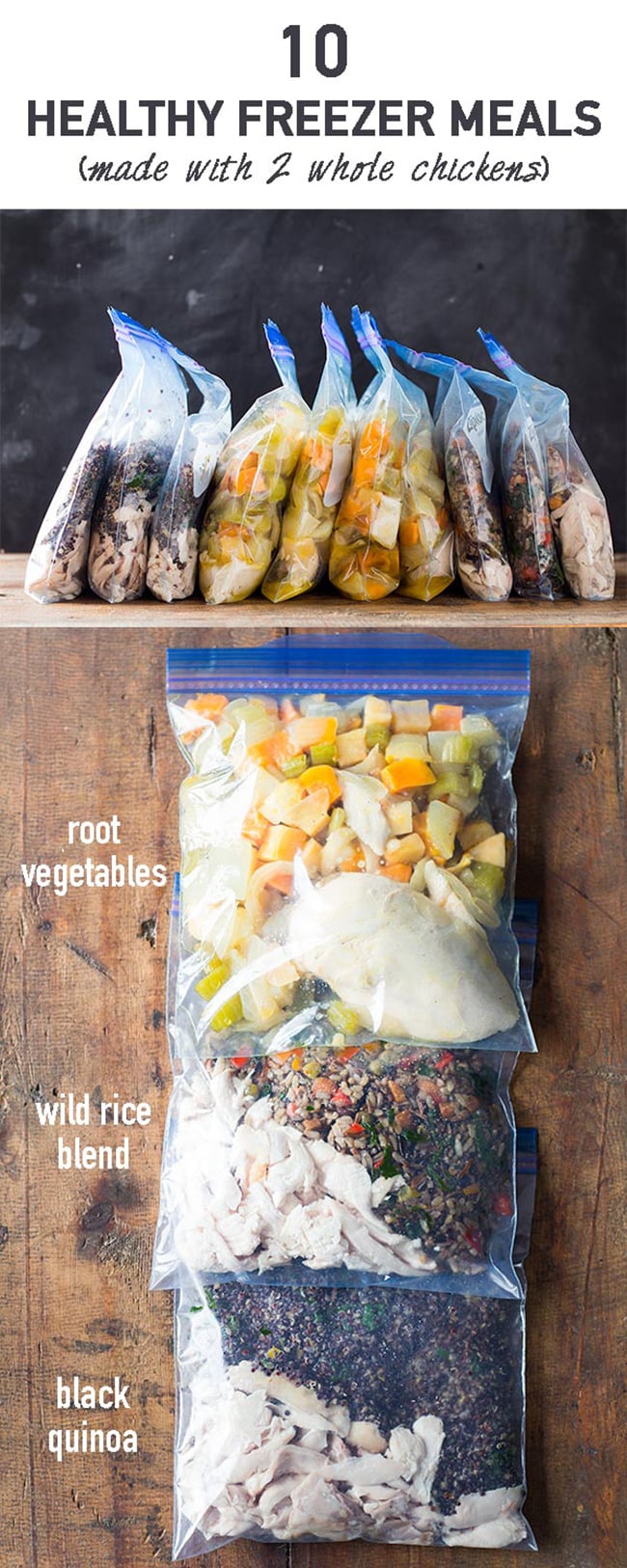 Gotta love freezer meals for busy weeknights! Green Healthy Cooking has some delicious ones in her post 10 Healthy Freezer Meals with Chicken.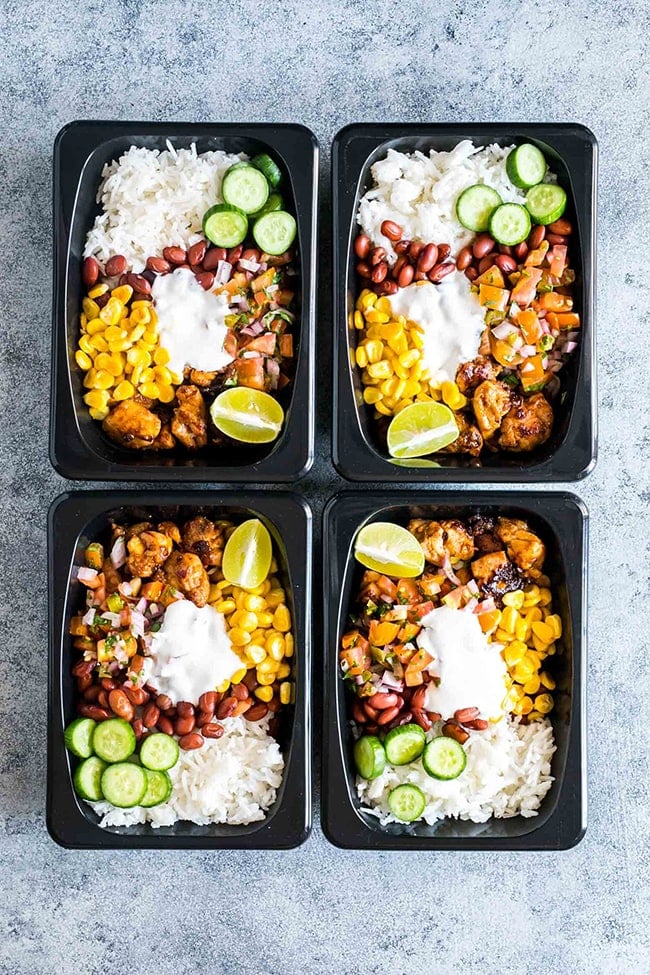 These Easy Chicken Burrito Meal Prep Bowls are gluten-free and look absolutely delicious!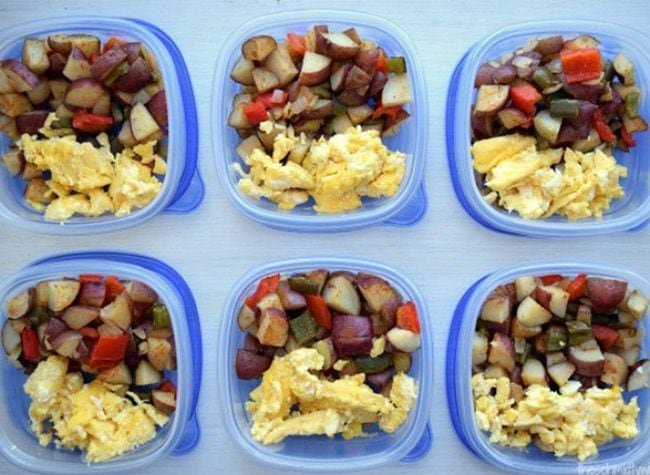 If you find it challenging to eat a healthy breakfast during busy mornings, try The Schmidty Wife's Meal Prep Roasted to Potato Breakfast.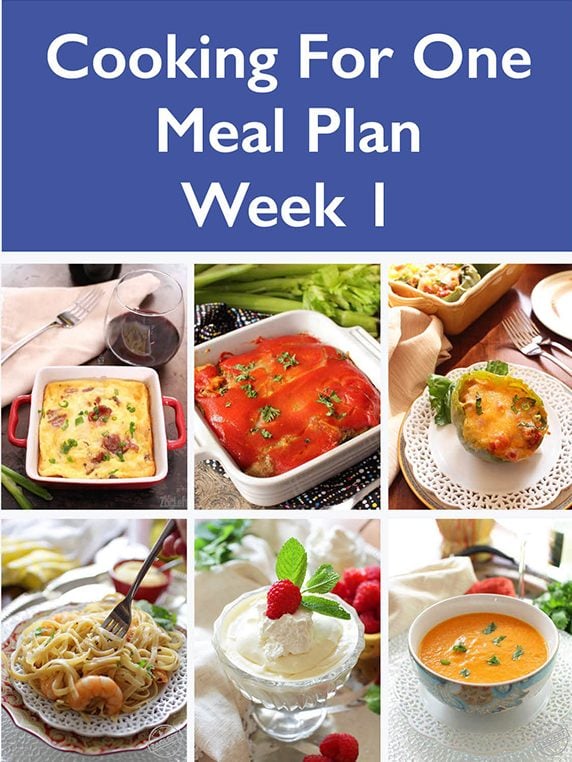 One Dish Kitchen has some yummy looking individual serving recipes in her post Cooking for One: Meal Plan Week 1.
Don't Forget Lunch!
So often when I chat with fellow moms and dads about top meal planning tips, the focus is on family dinners. Don't forget to factor in lunches too when you are meal prepping!
Here are some great lunchbox ideas to get you started.
I want to make and devour all of Fun, Food, and Frolic's 16 Best Packed Lunch Ideas for Work.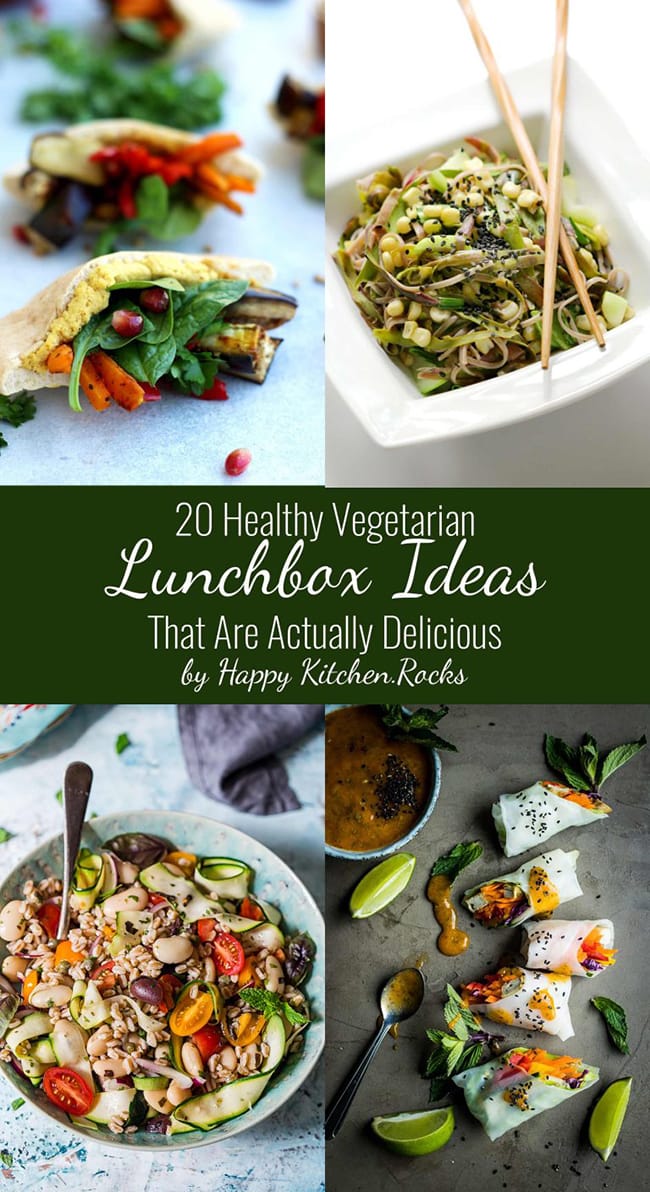 Happy Kitchen Rocks has some beautiful, healthy non-meat meal prep dishes in her post 20 Healthy Vegetarian Lunchbox Ideas That Are Actually Delicious.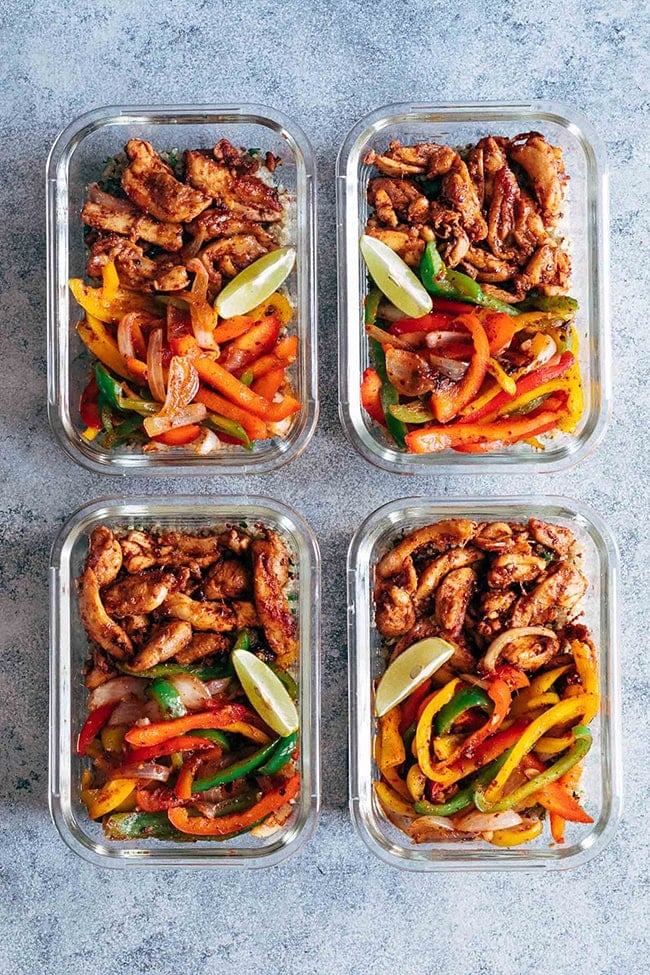 I'm salivating over My Food Story's Chicken Fajita Meal Prep Lunch Bowls.
Do you meal prep? If so, what top meal planning tips would you have to add to those who are just starting out? If not, what's the main thing holding you back from getting started?
More Meal Prep & Grocery Shopping Tips