Born out of a long lineage of hops farming blood and passion for craft beer, Bale Breaker Brewing Company is a young, thriving, and fast-growing family-owned business, and one of the must-try Yakima breweries.
I've covered a lot of family-owned beverage businesses throughout the past 12 years here on Urban Bliss Life, but few match the lineage and the current family involvement found in Bale Breaker Brewing Company in Yakima, Washington.
Their story
In 1932, one year before Prohibition ended, BT and Leota Loftus planted hops in the Yakima Valley. Since then, the Yakima Valley has gone on to become the leading producer of hops in the United States, currently producing about 77% of all hops in the country. The family has been proud to be a part of that tradition for four generations, and in recent years, the fourth generation decided to take that dedication for producing quality hops a step further by establishing their own brewery.
The company
In 2013, two of BT and Leota Loftus' great grandchildren, siblings Kevin Smith and Meghann (Smith) Quinn, along with Meghann's husband Kevin Quinn, opened Bale Breaker Brewing Company. As co-owners, they divide and conquer oversight of different areas of the business: Kevin Smith is the company's Head Brewer, Meghann Quinn manages the company's Marketing/Administration, and Kevin Quinn oversees Sales. Megan and Kevin's brother, Patrick Smith, continues to run the family's 900-acre hops farm.
The 11,000 square foot brewery and taproom is located on property that includes the family's hop fields. The 30-barrel production brewery is massive by "new" brewery standards.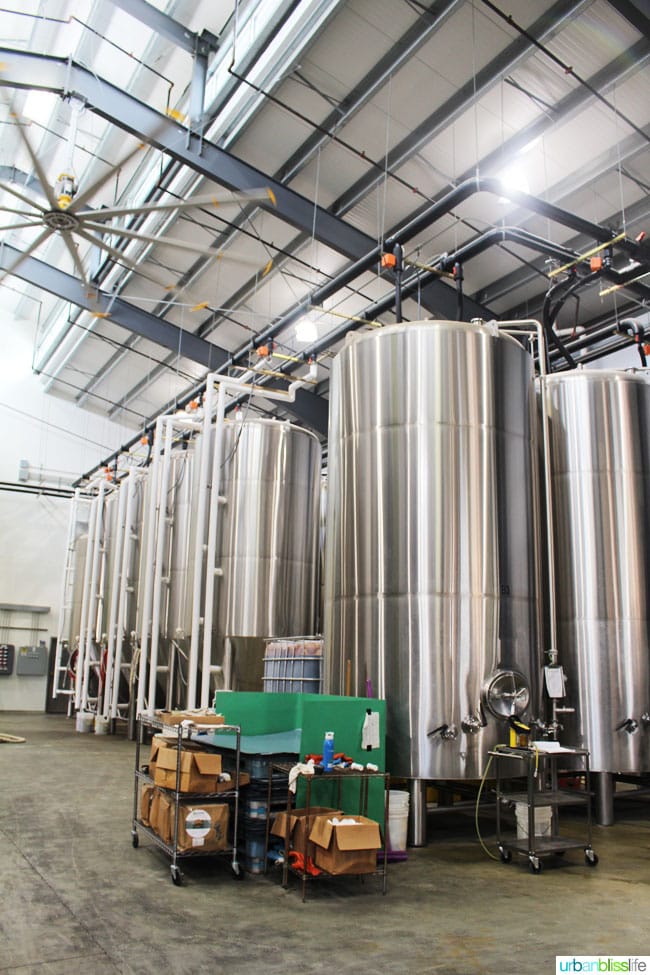 During our Yakima Craft Beverage Tour, our media group got to tour the brewery and also check out the brew lab in action.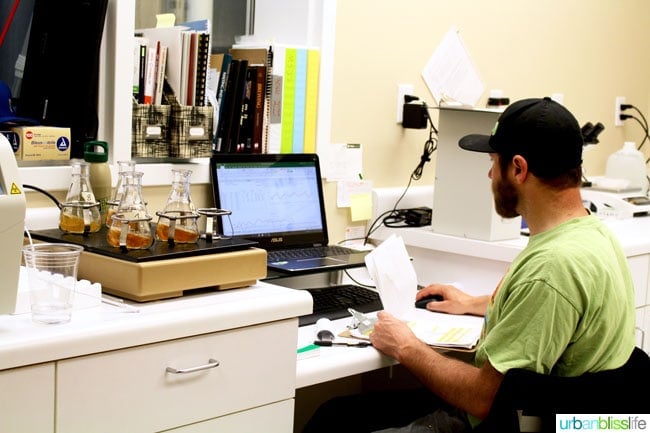 Currently, Bale Breaker Brewing Company produces 10 beers, with Field 41 Pale Ale and Top Cutter IPA (their flagship IPA) being the most popular.
With beer that is brewed by 4th generation hop farmers, it should come as no surprise that all Bale Breaker beers are heavily hopped and unfiltered. If you love hoppy beer, you will love these!
The siblings plan to grow the company organically and have a commitment to serving their local Washington state customers first and foremost. In fact, you won't find Bale Breaker beers even in Oregon stores - yet. So you'll have to cross state borders into Washington in order to enjoy these deliciously hoppy beers.
Visit
And if you're going to head into Washington, I highly suggest including a stop in Yakima at Bale Breaker Brewery. The taproom has lots of space indoors and outdoors, and while they do not serve food, you are welcome to bring in outside food.
1801 Birchfield Road
Yakima, Washington
509.424.4000
Have you ever had Bale Breaker beer or visited a hops farm before? What kind of beer do you prefer?
More Washington travel ideas