Looking for some Asian side dishes to serve with your delicious dinner? From grains to seafood, and covering a variety of Asian cuisines, you're sure to find some new side dishes to love in this collection of recipes. Most of these recipes are fast and easy to make and your family will love them!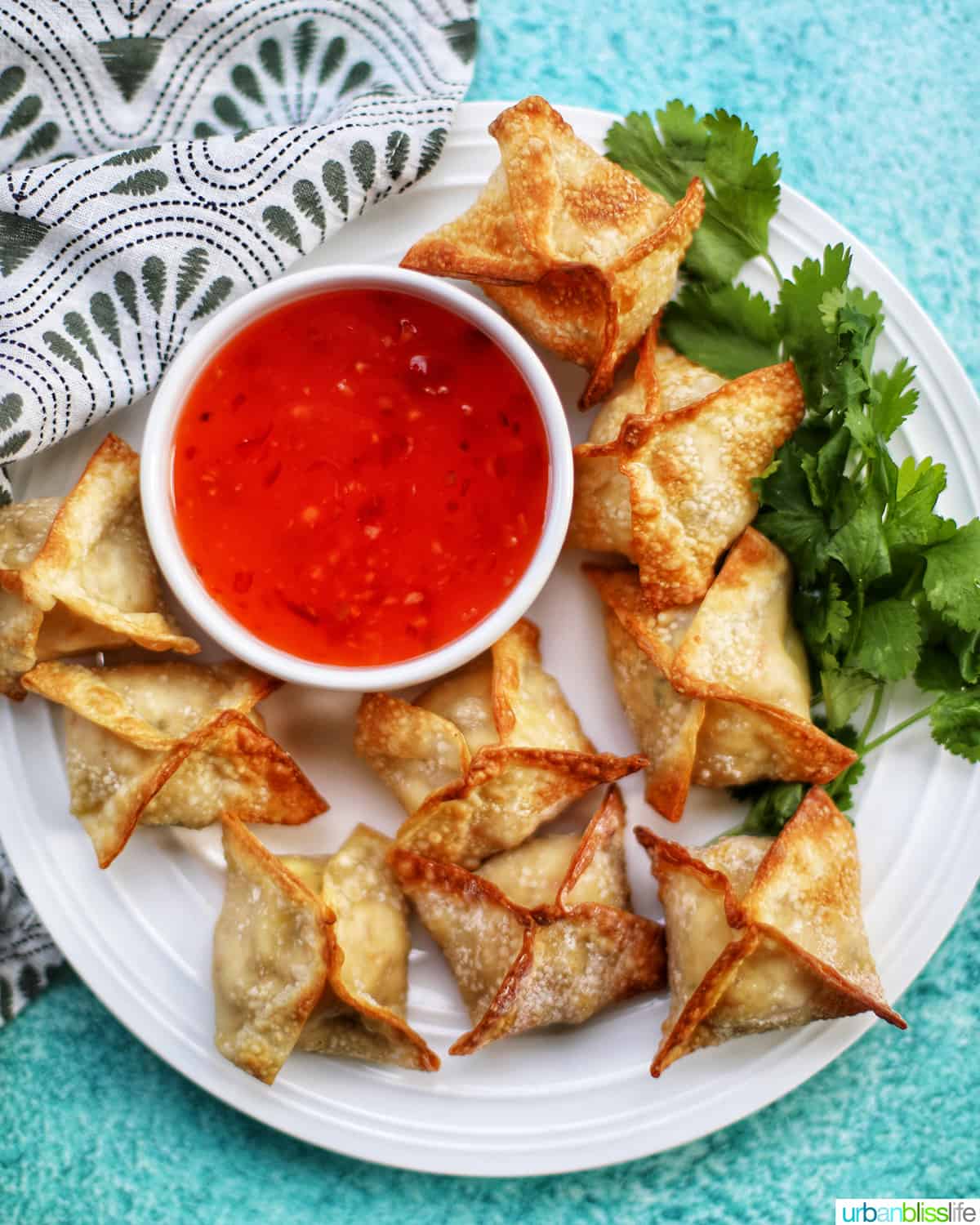 If you can't tell, we LOVE to cook a variety of Asian dishes at our house. From my family's Filipino recipes to some of our favorite Chinese food recipes and Thai recipes, you'll find a LOT of Asian recipes here.
To go along with those main dishes, we've also got a lot of side dishes to complement those Asian flavors. From pressure cooker recipes to air fryer recipes, you'll find several side dishes that are super fast and incredibly easy to make!
Here are some absolutely delicious Asian side dish recipes to try. We know you and your family will love them!
Jump to:
👩🏽‍🍳 About these recipes
Instant pot: You'll notice that some of the recipes are labeled as Instant Pot recipes. That's just another brand of an electric pressure cooker. You can make all of the recipes labeled with "Instant Pot" following the same instructions using your Ninja Foodi. In fact, we make ALL of these recipes for dinner specifically in our Ninja Foodi since it's always out on our counter!
Dairy free: Many of these recipes were either originally created as dairy-free or can be made dairy-free with some ingredient substitutions. Any substitutions will be noted in the individual recipes.
🍽 Serving ideas
Pair these dishes with some flavorful main course recipes. Here are some of our favorite Asian dishes from around the world.
Filipino food: Try our Instant Pot Chicken Adobo, Beef Mechado, or Ground Pork Menudo.
Chinese food: Try our Beef Lo Mein or this Easy Kung Pao Chicken.
Thai food: Try our Vegan Red Curry Noodles or Thai Peanut Curry.
To complete the meal, try one of these Asian desserts: Turon (Banana Lumpia), Ube White Chocolate Chip Cookies, or Leche Flan.
Asian side dishes
Asian Side Dishes
Need the perfect complement for your next Asian-inspired meal? These Asian side dishes are fast, easy, tasty, and versatile. We hope you try some of them, and leave a comment below to let us know what you think.
👩🏻‍🍳 Asian cooking FAQs
What are some common ingredients in Asian cooking?
Some common Asian ingredients that you'll find in many of these recipes include: soy sauce, ginger, garlic, green onions, rice, hoisin sauce, and fish sauce.
What do you need to cook Asian food?
In addition to the ingredients listed above, you don't have to have any special equipment. However, it does help to have a wok and a rice cooker.
How is Asian food cooked?
Stir-frying, deep frying, braising, and steaming are common cooking methods found in Asian cuisine.
🍽 More Asian inspired recipes
Did you make any of these recipes? Don't forget to leave a 5-Star 🌟🌟🌟🌟🌟 rating and comment below letting us know which one you made and how it turned out. Thank you!