Need some quick breakfast ideas to help fuel your mornings? Here are 19 Air Fryer Breakfast Recipes to help you and your family get ready to tackle the day!
We use our air fryer for a lot of our meals these days. It's so versatile and easy to use that it makes cooking a lot of dishes a breeze. And it's so fast and efficient that it's a real time-saver in the kitchen.
That's especially important during those busy mornings when we're rushing to get our daughter off to school or we need something quick to eat before diving in to our work.
Here are some quick and easy air fryer breakfast recipes that can help you start your mornings right so you can take on the day!
Jump to:
👩🏽‍🍳 About these recipes
All of these recipes can be cooked in either a single or double basket air fryer, or a tray air fryer. If a dish calls for a two-tray or two-basket air fryer, that will be noted in the individual recipes.
These 19 quick and easy Air Fryer Breakfast Recipes:
Feed 2-4 people, depending on the recipe.
Contain mostly everyday, pantry-friendly ingredients.
Are quick - most can be made in under 30 minutes.
This list includes both savory and sweet recipes, so there's something for everyone!
These are dishes that you can pair with other breakfast recipes like my Healthy Super Green Smoothies, Chorizo Breakfast Bowl, or Banana Chocolate Chip Waffles.
I hope you'll love them, too, and that some of these recipes will make it to your regular breakfast rotation.
🍳 Air fryer breakfast recipes
If you have an air fryer, chances are you know how quick and easy it can be to make a great dish in just minutes. We use ours mostly for lunch and dinner, but it's also a great tool for breakfast recipes. We hope you try one of these recipes soon, and leave a comment below to let us know what you think.
🍽 Air fryers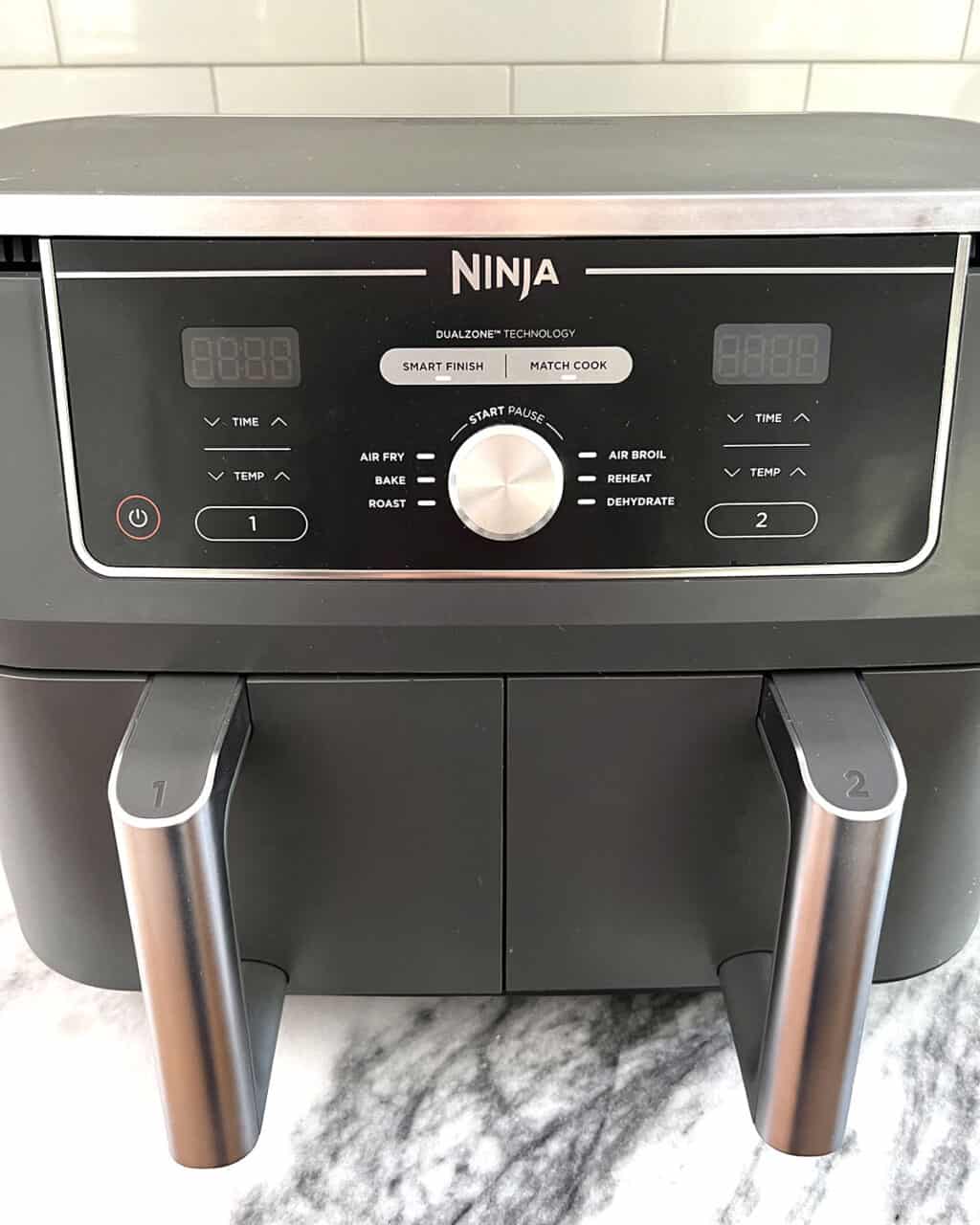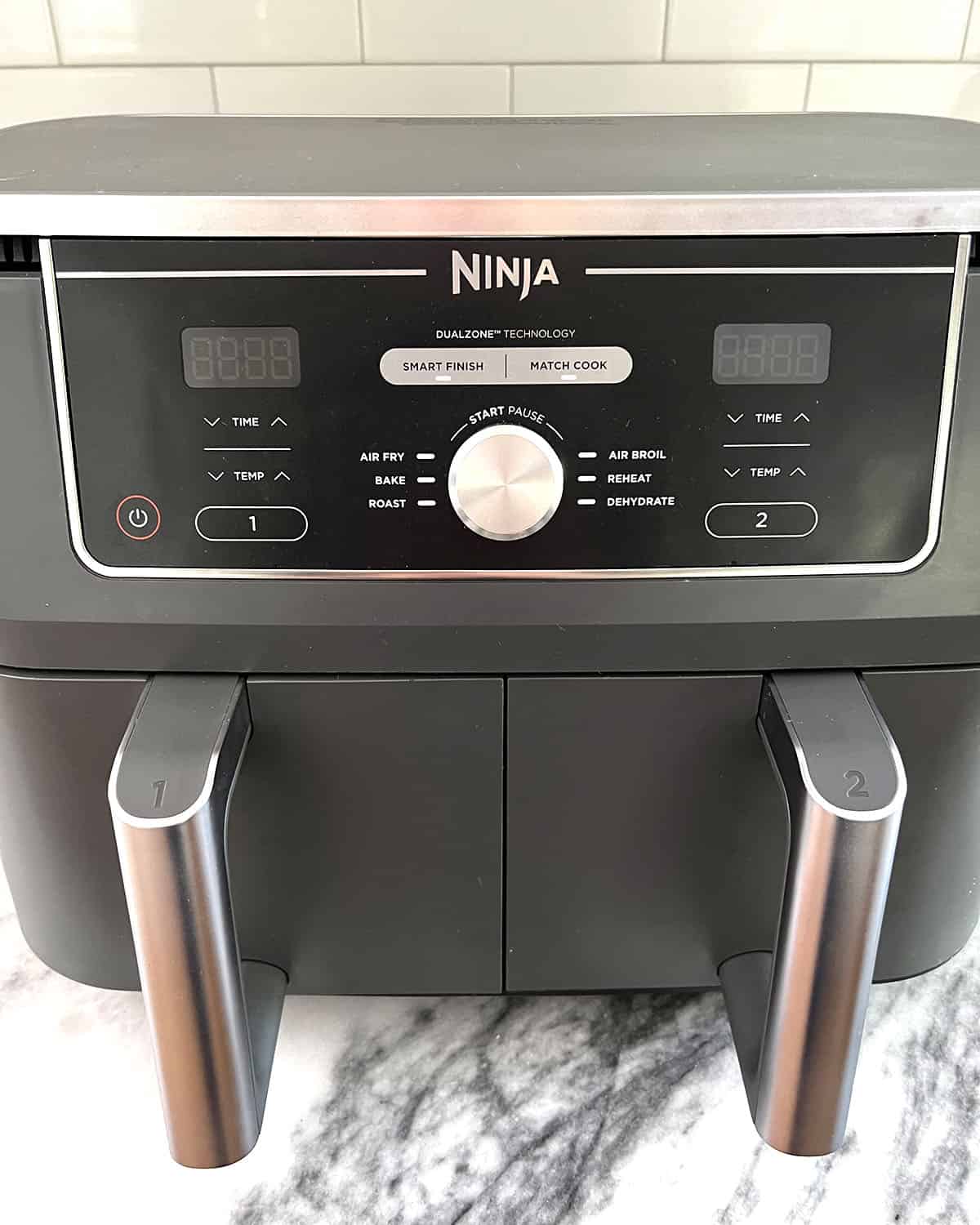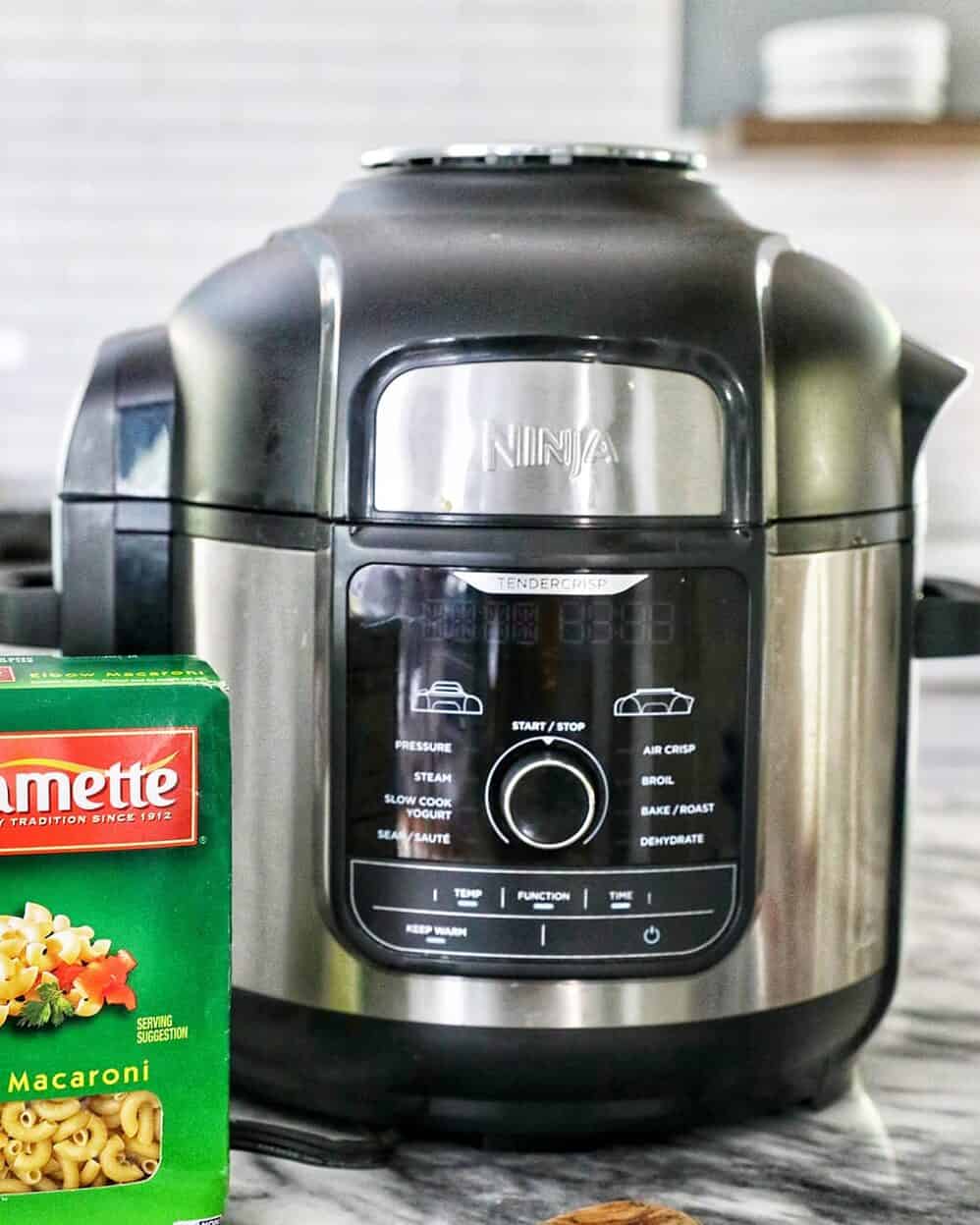 There are several different types of air fryers available, from basket-style models to ones combined with toaster ovens.
We mostly use the Ninja Foodi 2-Basket Air Fryer with DualZone Technology. It has two baskets so you can air fry larger portions of food at the same time. And it has a ton of great features.
Some of our favorites include the Match Cook feature that lets you set a cooking time and temperature for one basket and mimic it for the other in just one step. In addition to air frying, it also lets you bake, roast, broil , and even dehydrate foods.
And sometimes we'll use the 8-quart Ninja Foodi Deluxe multicooker to air fry dishes, especially if we're making a large meal and need an extra air fryer.
Pros for the Ninja Dual Zone Technology Air Fryer:
Two baskets to make air frying more efficient.
Even cooking in both baskets.
Super easy to clean, non-stick baskets.
Lots of cooking features in addition to air frying.
❓Air fryer FAQs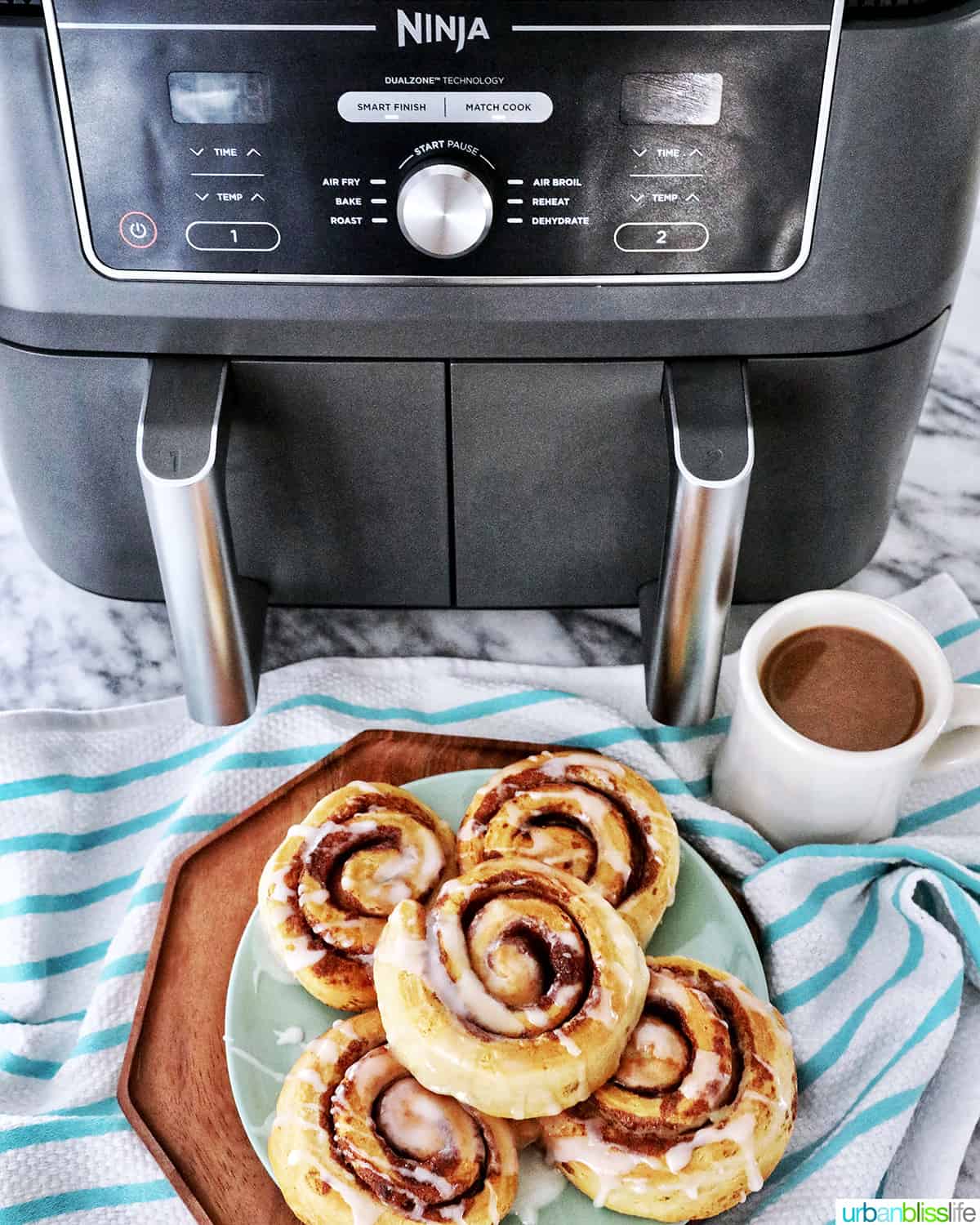 What size air fryer should I buy?
Air fryers come in all sizes and configurations. If you plan to just use it occasionally or have a family of 2-3, a smaller 6-quart model should be just fine. For larger families or if you intend to use the air fryer more frequently, an 8 or 10-quart, dual basket model may suit your needs better.
Is air frying really healthier than deep frying?
Yes, air frying uses little or no cooking oil, so foods still turn out hot and crispy but without all of the excess oil and grease found in other frying methods. In many cases, we'll use just a quick spray of oil on the food before we air fry to get that crispy finish.
Do I need to preheat an air fryer?
One of the great advantages an air fryer has over an oven is that they don't have to be preheated. They work very efficiently so you can simply add the food you want to air fry, set the time and temperature, and let it go to work. This can be a great time save whether you're in a hurry to make breakfast or for any meal of the day.
What's the best way to clean my air fryer?
Cleaning an air fryer is usually very easy. Our Ninja Foodi dual zone air fryer includes a pair of baskets with a removable, non-stick cooking rack at the bottom of each.

To clean them, we simply remove the racks and wash them with soap and water. Then we do the same with the baskets. Since they're non-stick, any food residue simply wipes right off.

Every once in a while it's also a good idea to clean the interior of your air fryer. Grease and other food particles can start to adhere to it, which may result in it smoking. To do this, make sure the air fryer is completely cool. Then, turn it upside down and clean off the main element on the inside of the air fryer.
⭐️ More air fryer recipes
Did you make any of these recipes? Don't forget to leave a 5-Star 🌟🌟🌟🌟🌟 rating and comment below letting us know which one you made and how it turned out. Thank you!