Before you head out on your next day hike, it's a good idea to pack a nutritious and delicious lunch and snacks! Check out this list of 40+ Best Hiking Lunch ideas. From sandwiches and salads to bowls and snacks, these hiking food recipes are easy to make, portable, and customizable.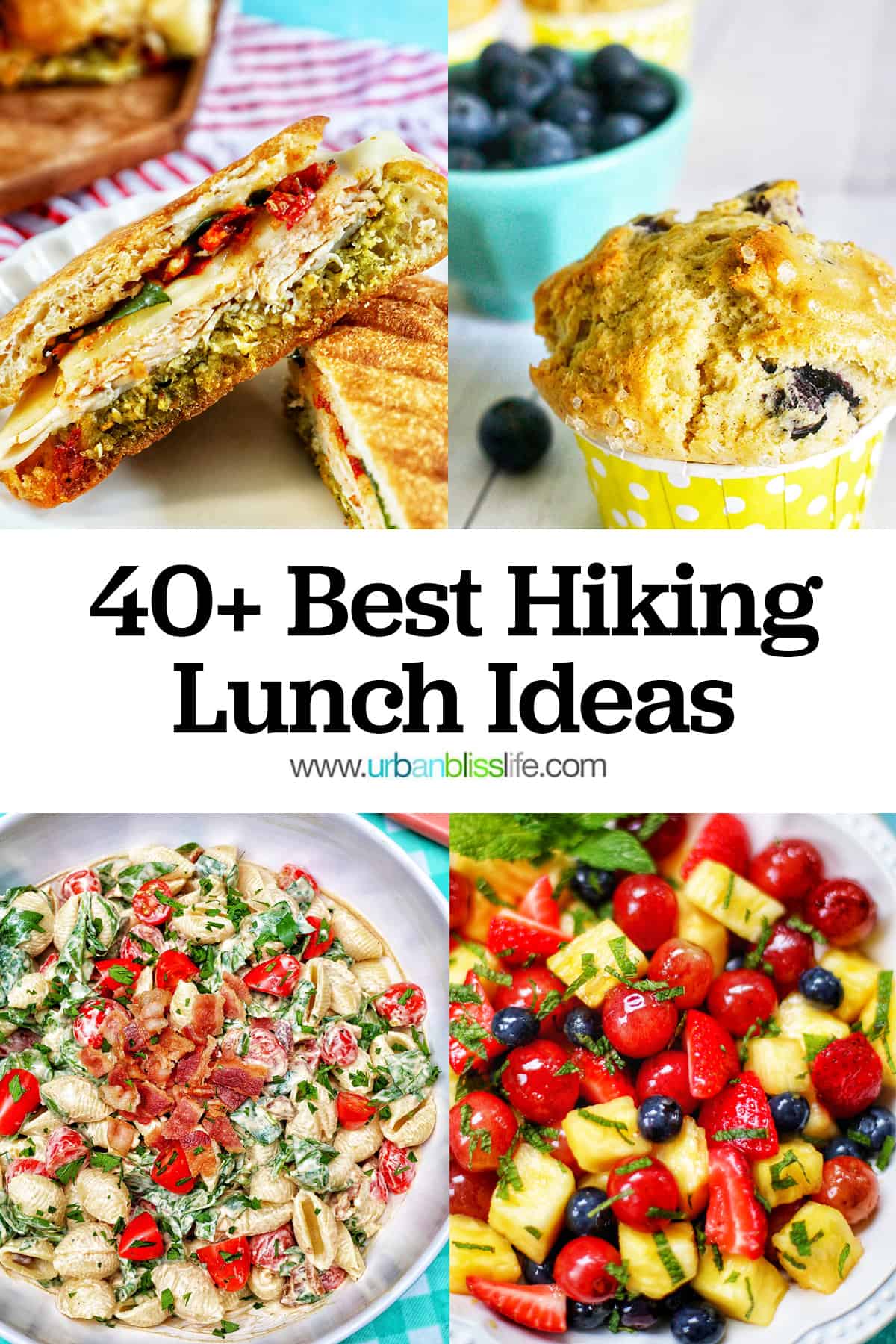 Embarking on a hiking adventure is not just about conquering trails and enjoying breathtaking vistas—it's also an opportunity to nourish both body and soul.
Living in Oregon, we love going on day hikes around the Columbia River Gorge, the Oregon Coast, and hiking at state parks. As lovers of food and scenic hikes, we understand the importance of healthy foods to maintain energy levels, sustain stamina, and enhance overall performance on the trail.
Whether you're a seasoned trekker or a novice explorer, choosing the right foods to take hiking can make a world of difference in your outdoor experience. From lightweight and portable snacks like fresh fruit, to hearty and nutritious meals, we've got a range of lunch options that cater to diverse tastes and dietary needs.
So, if you're ready to elevate your hiking game and unlock the secret to delicious and energizing sustenance in the great outdoors, read on. Get ready to transform your hiking experience with our carefully curated selection of hiking lunch ideas.
Let's dive in and discover the world of trailside delights together!
Jump to:
🌟 Choosing the best food to take hiking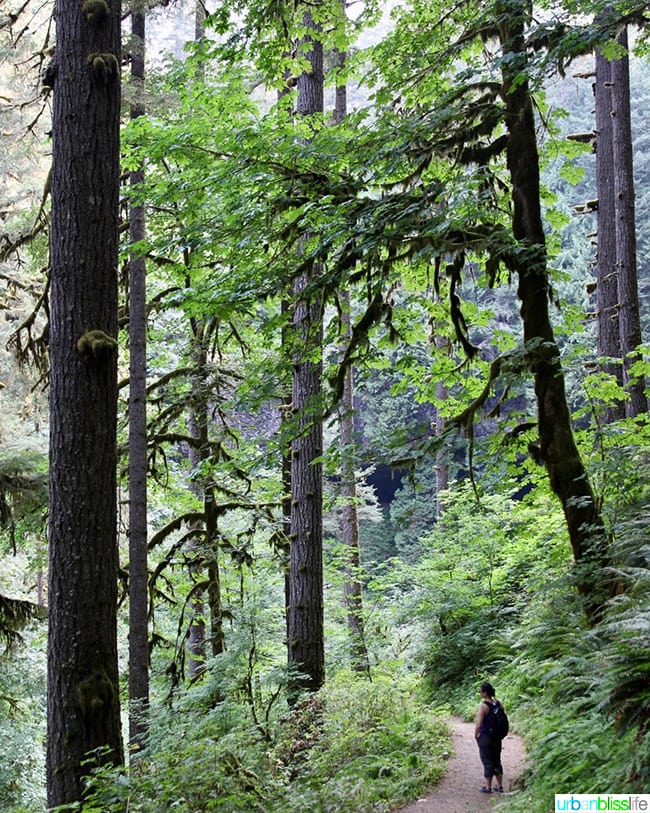 When choosing food to take on a hike, there are several key factors to consider. Here are the top five things to keep in mind:
Nutritional Value - Opt for foods that provide a good balance of macronutrients (carbohydrates, protein, and healthy fats) to sustain your energy levels. Look for options that are rich in vitamins, minerals, and fiber to support your overall health and well-being.
Portability and Weight - Hiking often involves carrying your food in a backpack, so it's crucial to choose lightweight and compact options. Select foods that are easy to pack, and are not easily crushed or damaged. This ensures that your load remains manageable and that your food stays intact during the hike.
Longevity and Shelf Life - Consider the duration of your hike and choose foods that have a longer shelf life, especially for multi-day trips. Opt for items that are non-perishable, have a low risk of spoilage, and can withstand various weather conditions.
Convenience and Ease of Preparation - Hiking is physically demanding, and you may not have access to elaborate cooking facilities on the trail. Select foods that can be prepared fully ahead of time.
Personal Preferences and Dietary Restrictions - Take into account your personal tastes, dietary preferences, and any food allergies or intolerances. Choose foods that you genuinely enjoy eating to make the hiking experience more enjoyable. Additionally, consider any dietary restrictions or special needs, such as vegetarian, vegan, gluten-free, or lactose-free options, to ensure you have suitable choices available.
By considering these five factors, you can select hiking foods that align with your nutritional needs, are practical to carry, and bring you satisfaction and sustenance throughout your outdoor adventures.
🎒 Choosing the right lunch bag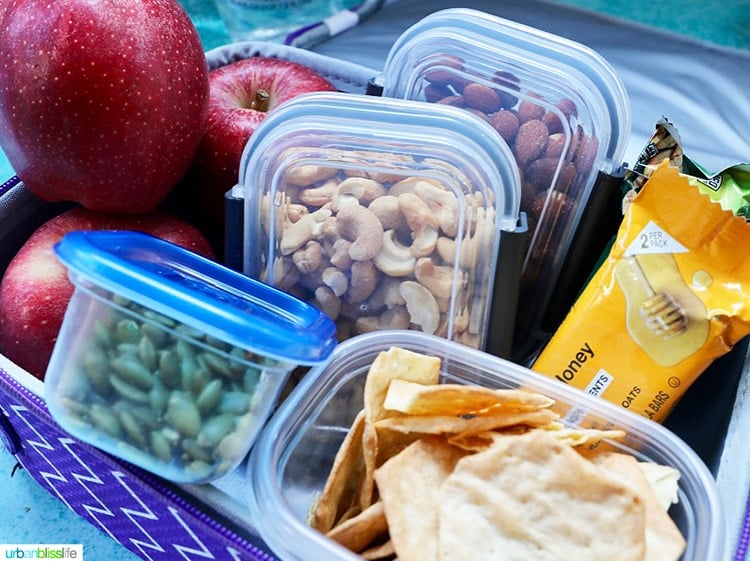 Choosing the right storage option for food you'll take with you hiking is critical. Here are some top features to consider:
Insulation is crucial to keep your food at a safe temperature and prevent spoilage. Look for a lunch bag with sufficient insulation to maintain cold or hot temperatures for extended periods.
Durability is important to withstand the rigors of outdoor activities, so choose a bag made from sturdy materials that can withstand bumps, drops, and rough handling.
Finally, consider the size and compartmentalization of the bag to accommodate different food items and prevent leakage or cross-contamination. A lunch bag with multiple pockets, easy access and easy reach, and a waterproof lining is the best option to help keep your food organized, protected, and ready to enjoy during your day hike.
👩🏻‍🍳 FAQs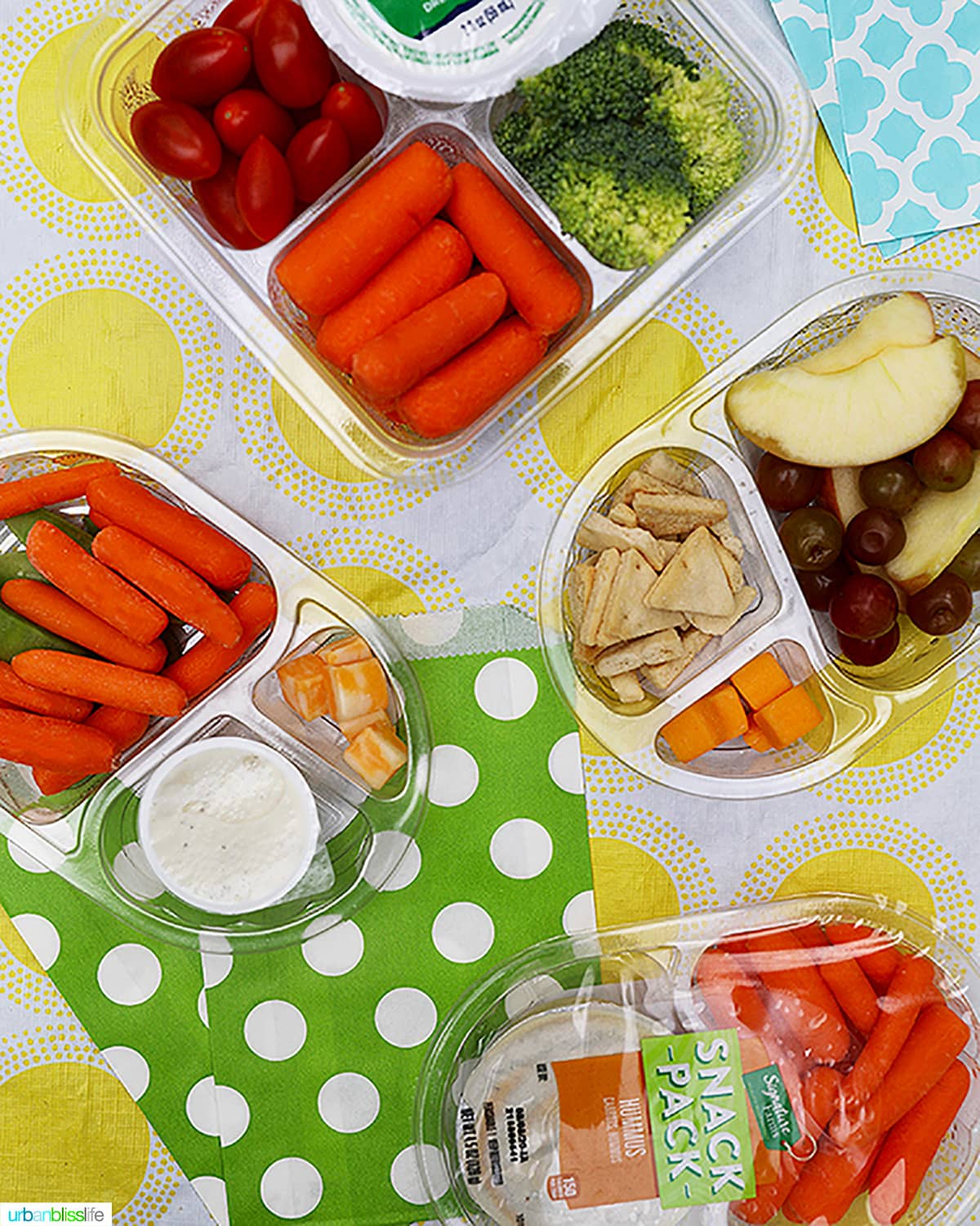 What are some good options for grab-and-go snacks?
In addition to the easy recipes for hiking lunches and snacks below, try bringing along portable foods. Bananas, fresh fruit, beef jerky, nuts, hard-boiled eggs, dried fruit, hard cheese, protein bars, and trail snacks are all a great idea for your next hiking trip.
What are the best hiking foods for hot weather?
First, make sure you always carry a filled water bottle in your hiking pack. When the temperatures heat up on your backpacking trip, stock your lunch bag with fresh food like cherry tomatoes, cucumbers, bell peppers, sliced watermelon, cantaloupe, and honey dew. These are all good ideas for a quick energy boost that won't load you down on warm weather hikes.
🍽️ Best Hiking Lunch Recipes
Ready to whip up some healthy day hike lunch ideas? We love these recipes below. Don't forget to pack your water bottle, whether you're going out for a day hiking trip or backpacking and multi-day hikes!
Hiking Lunch Ideas
Enjoy these yummy hiking lunch ideas! Choose from sandwiches, salads, protein packs, muffins, and snack recipes!
🍴 Hiking food gear
Ready to pack up your delicious meal for your next hike? Here are our fave hiking gear and lunch bags. Click the links to buy the gear you need for all of your hiking adventures!
More food & travel recipes
Did you make any of these recipes? Don't forget to leave a 5-Star 🌟🌟🌟🌟🌟 rating and comment below letting us know which one you made and how it turned out. Thank you!