Oregon outdoor adventures abound when you go on Silver Falls State Park hikes. The most iconic one is the Trail of Ten Falls -- a moderate day hike for all levels.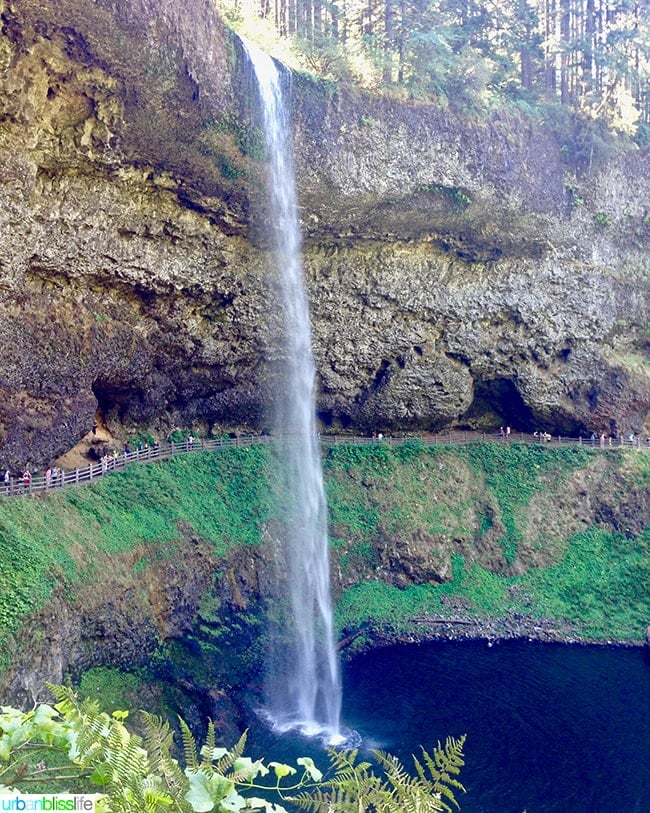 Hiking is a year-round activity in Oregon. During spring and summer, pops of color from wildflowers line the trails, hillsides and mountains. In the fall, the leaves put on an impressive red, orange, and gold fall foliage show. During our mild Oregon winters, some trails may be closed, but many stay open, allowing visitors a beautiful bundled up hiking experience as the light snowfall reflects the winter sun.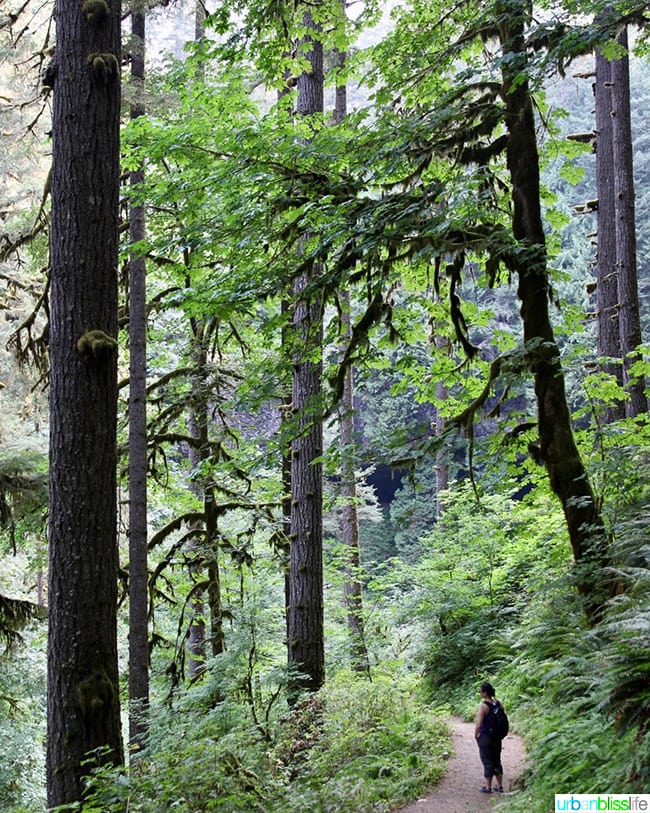 Almost half of the state of Oregon is federal land, mostly in the form of national forests, Bureau of Land Management areas, and parks. With several hundred hiking trails throughout the state of varying difficulty, hiking in Oregon is something that everyone can enjoy: from the advanced, experienced hiker to the general outdoor enthusiast who simply wants to enjoy a quick walk in the woods.
One of my favorite places to hike in Oregon also happens to be one that is fantastic for all levels of hiking: Silver Falls State Park.
Silver Falls State Park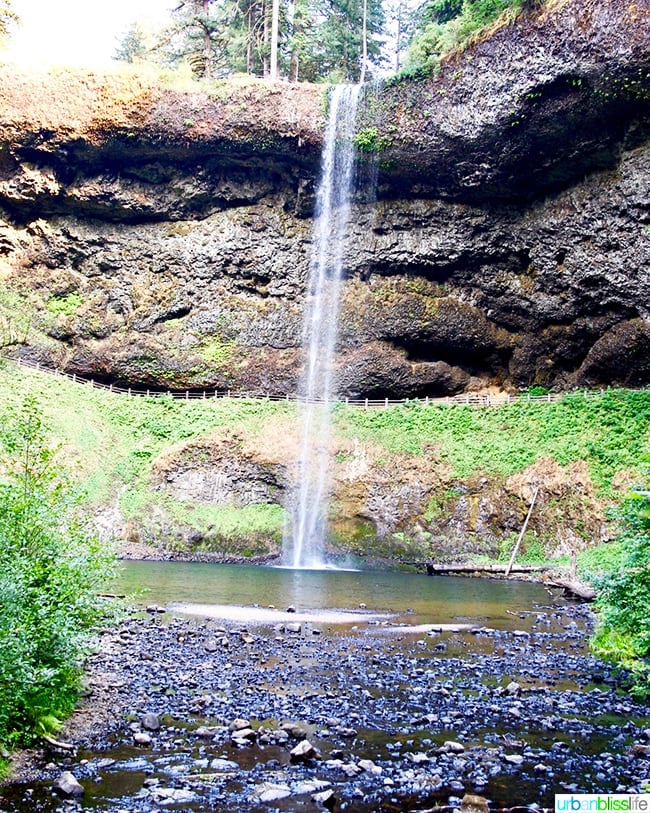 Located near the state capitol of Salem and about an hour and a half drive from Portland, Silver Falls State Park is the largest state park in Oregon, spanning more than 9,200 acres.
With several trails of varying difficulty and ten waterfalls to enjoy throughout the park, this is one of the state's top hiking destinations, and is fairly easy to navigate for beginners and advanced hikers alike.
Trail of Ten Falls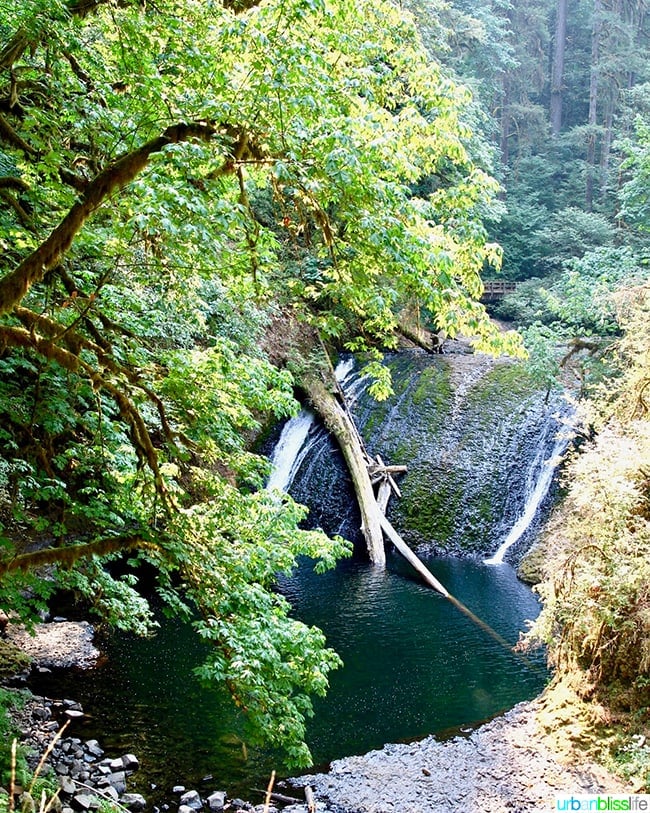 The Trail of Ten Falls is a popular Oregon hike that is an 8.7 mile loop. You can easily track back and cut that loop for a shorter hike.
Most people start at the South Falls Trailhead, but recently my friends and I started at the North Falls Trailhead and found that to be a nice, quieter starting point. There are mile markers and waterfall signs along the way to help guide you. You'll pass the North Falls, Double Falls (pictured above), Winter Falls, Twin Falls (not to be confused with Double Falls!), Drake Falls, Middle North Falls, Lower South Falls, and South Falls.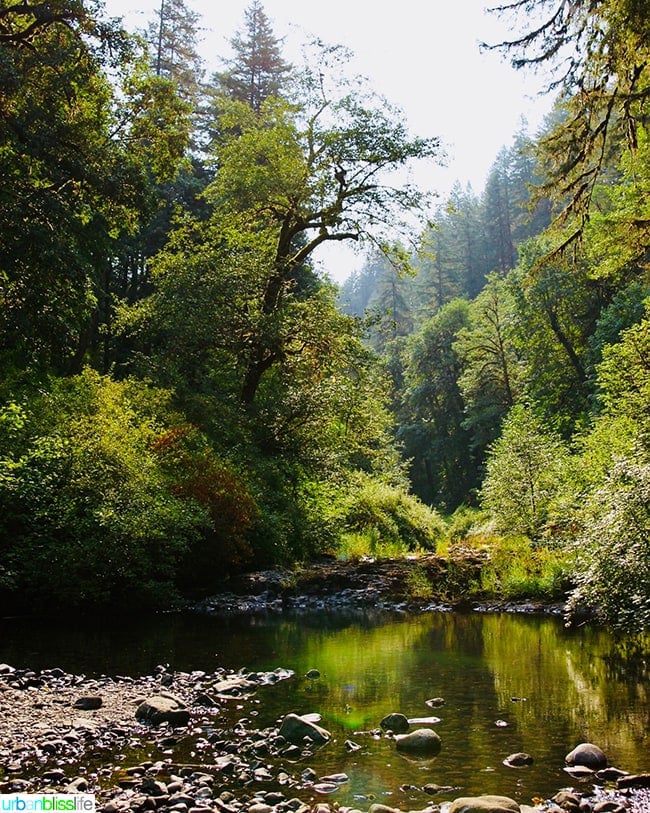 The majority of the Trail of Ten Falls hike is doable for even the most casual, beginning hiker. There are some elevation changes and a few spots that are narrow and rockier than others, which would make it a bit challenging/dangerous for little kids.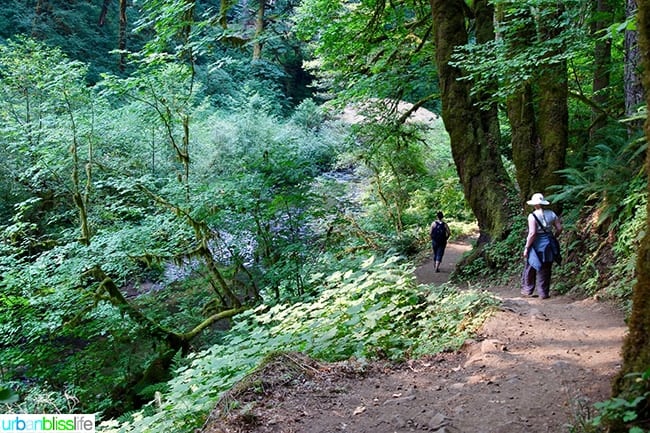 As a mom, I personally wouldn't take a baby or toddler with me on this hike, but that's just me. I've seen mostly teenagers through folks in their 60s on the Trail of Ten Falls.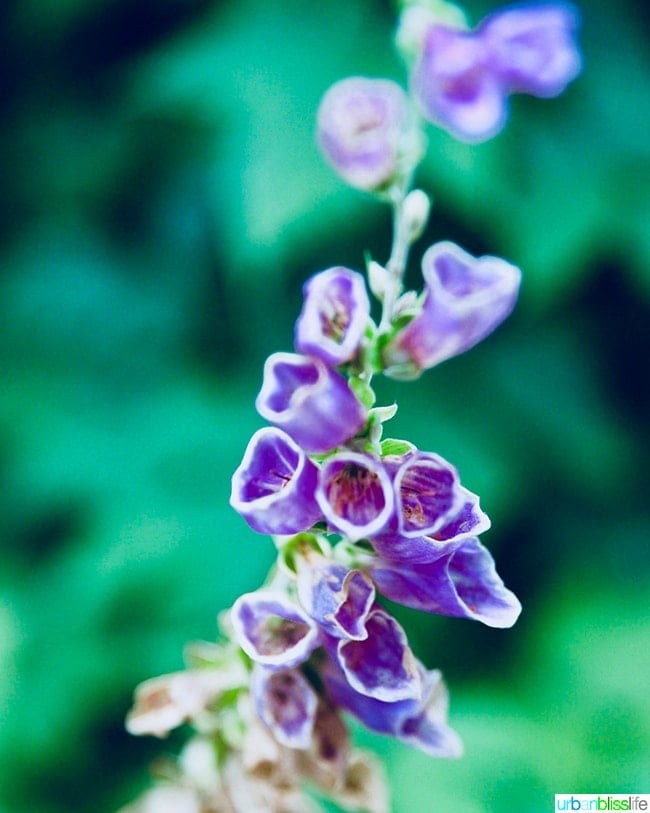 The hike, like so many other Oregon hikes, is a gorgeous display of nature at its finest. I love hiking in Oregon, I just do. For me, there's no other place quite like it.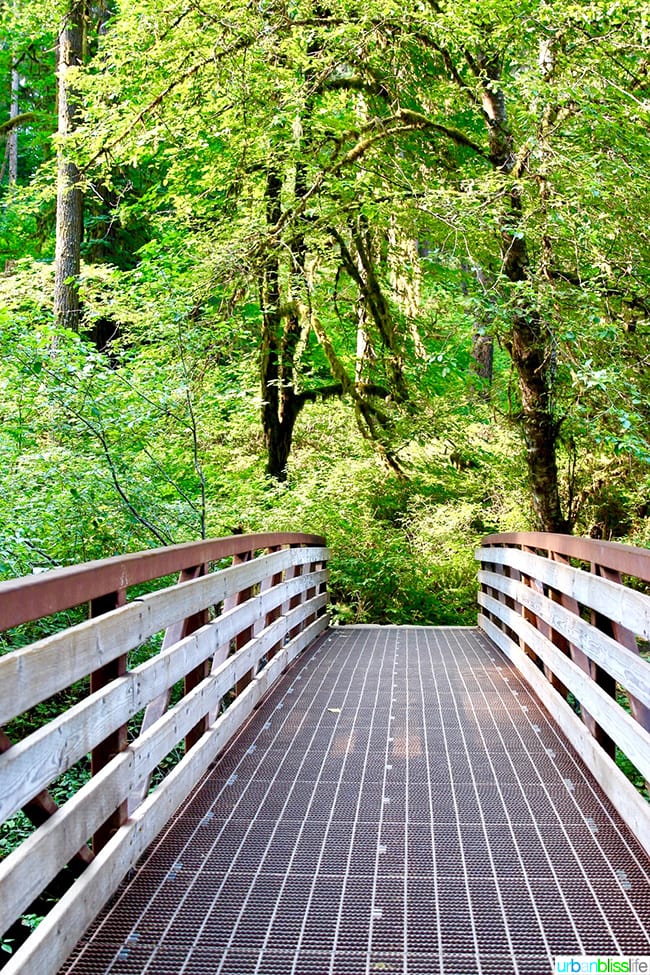 You'll cross a few different bridges and come across a few viewpoints along this trail that are wonderful spots to pause and take in the beauty around you. And, of course, to catch your breath for a bit, as needed.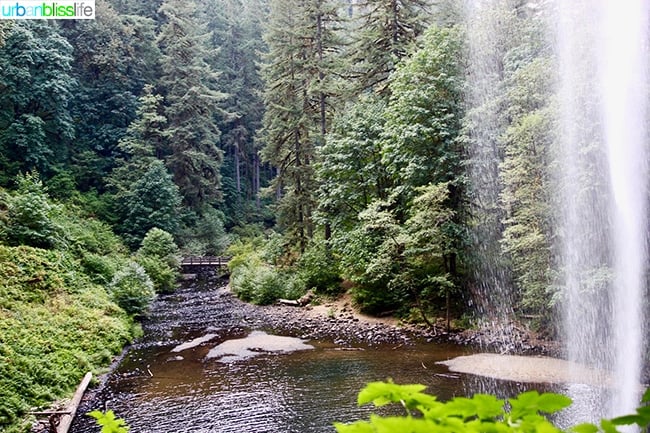 And, of course, there are the waterfalls. Each stunning and magnificent in their own way.
On the Trail of Ten Falls, you can walk behind and underneath four of the waterfalls. Under many, there are spots carved out with walkways and benches, so you can sit and enjoy the scenery.
South Falls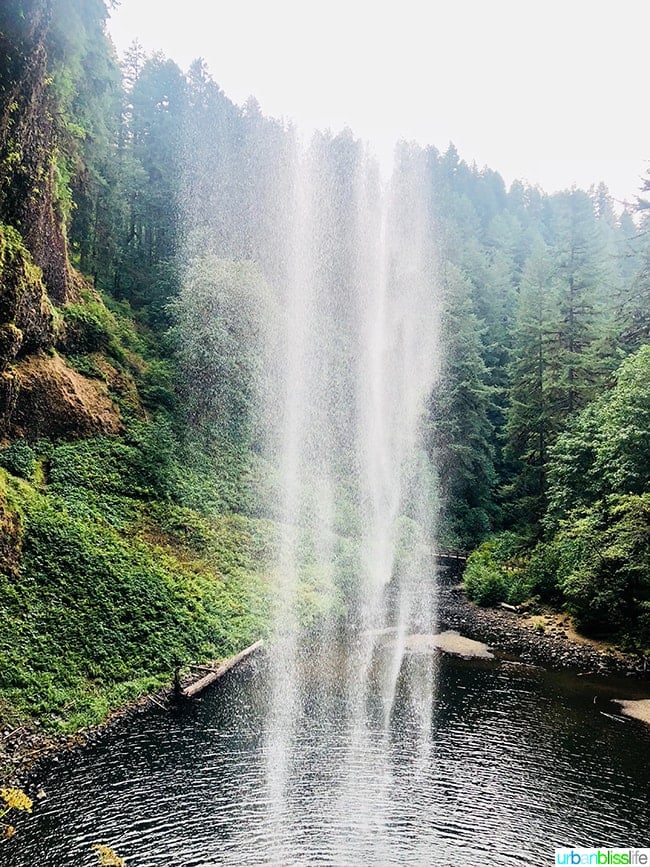 The most popular part of Silver Falls State Park is South Falls.
For those who want to visit this park and just visit one waterfall, South Falls is it. This picturesque and impressive 177-foot waterfall is accessible by a trail that has only slight sloping and is wet & rocky in a few points, making it easy to reach for more people of all ages.
The photo above is actually a photo from one of our family hikes at Silver Falls State Park when my kids were little. I think they were about ages seven and 10 here, and they were able to hike in and around the South Falls area with us, no problem.
The highlight of South Falls is that it has a large trail that takes you behind the waterfall and offers expansive surrounding views. If you've never walked behind and underneath a waterfall like this before, it's a fun experience, especially for kids! Just be sure to watch the little ones, as it can get slippery and narrow in some spots.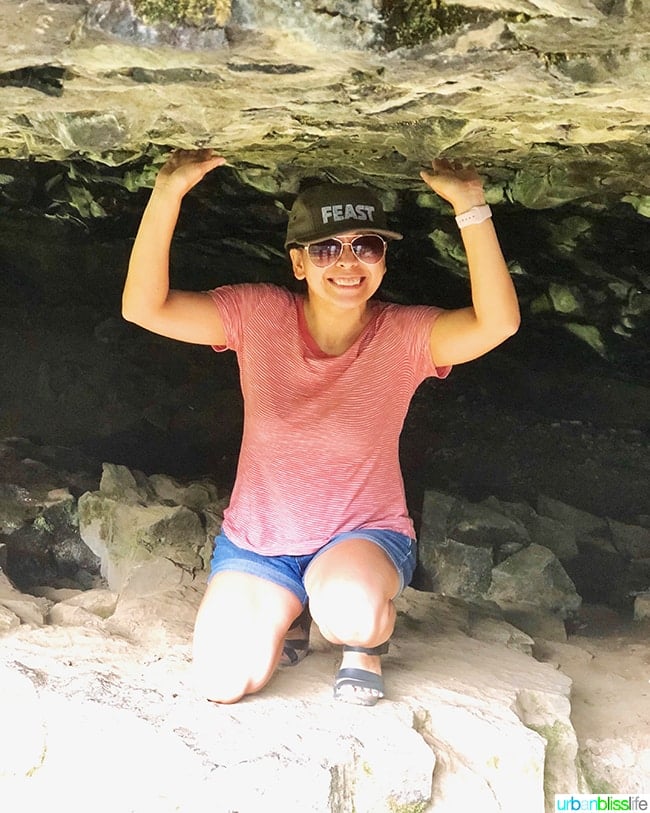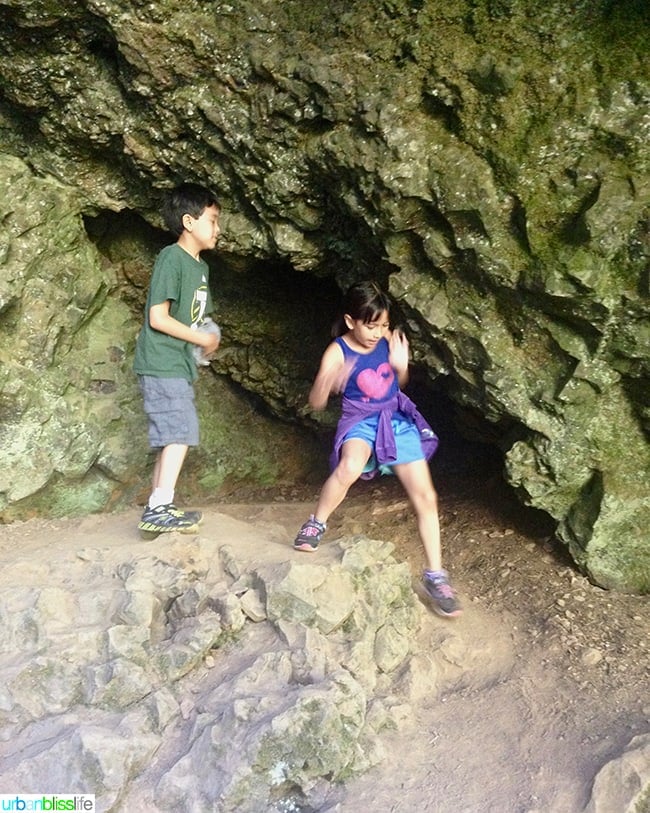 There are also little cave-like openings in the rock formation along the path, making it fun for kids of all ages.
South Falls is the most visited waterfall in this park, so be prepared to take your time as you may find yourself waiting behind other groups on your way to and from the waterfall. The South Falls parking lot is the largest lot in Silver Falls State Park, and even on the busiest day that I've visited, I haven't seen it completely full.
Silver Falls Cafe
During your visit to Silver Falls State Park, you can enjoy lunch and light snacks at the Silver Falls Cafe, located right by the South Falls parking lot.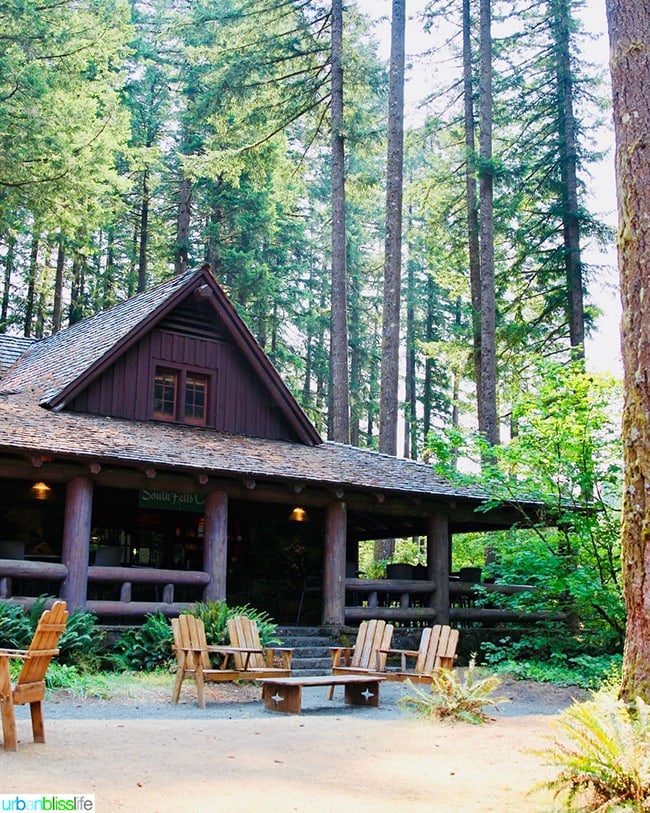 Cafe hours vary depending on the season. Currently the cafe is open from 11 am to 5 pm. Starting in November and through March, the Silver Falls Cafe is open from 11 am to 3 pm. Be sure to check the website for the cafe hours during your visit.

On a recent visit here, my friends and I enjoyed lunch at the cafe. We had chicken wraps and grilled paninis, along with some delicious kombucha on tap. Prices are reasonable, and you can also purchase snacks and drinks for your hike.
There are also plenty of spots inside and outside of the cafe to sit and rest for a bit. If you're here for a day hike with the kids, it's also a great place to let them run some energy off, as there are wide open areas around the cafe where the kids can run around (supervised, of course) safely.
Know Before You Go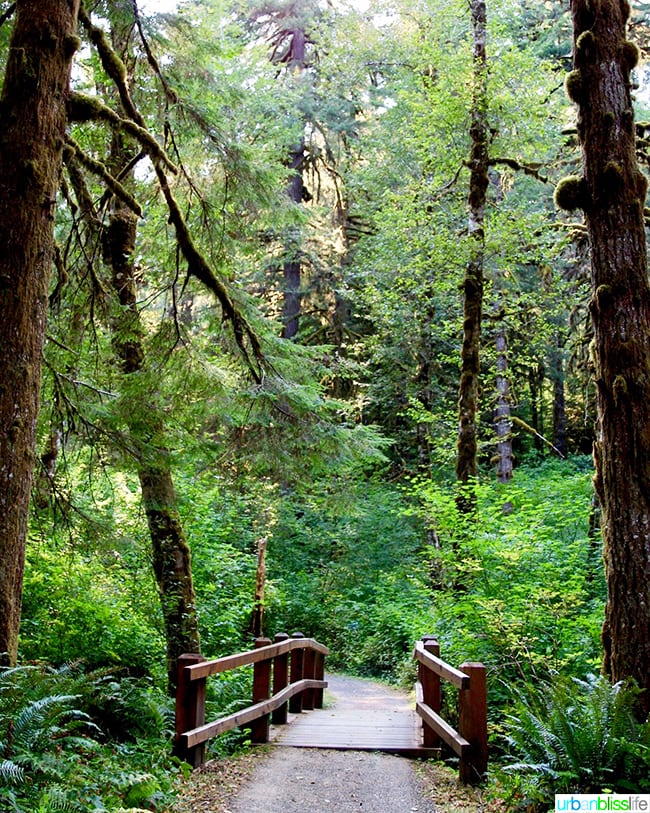 Rates: at the parking lot gates, you can purchase a Day Pass for $5 to access the park. If you are setting up a large group tent, need electricity, or are renting a cabin or camping in the park, call ahead. Rates vary, and you'll likely need to make reservations well in advance.
What to wear: like most hiking trails in Oregon, the trail can change from dry and flat one minute to muddy, slippery, and rocky the next. Wear sturdy hiking shoes or tennis shoes with good traction. Dress in layers, even in the summer. It might be hot and sunny in one part of the trail but then breezy and cooler in another.
What to bring: water and hiking snacks like protein bars, fruit, nuts kept in enclosed containers. Don't forget sunscreen (yes, even when it's cloudy), bug spray, and your camera. There are so many gorgeous spots for photos along the way!
Be aware of which areas are NOT dog-friendly: Your are not allowed to bring your dog on the majority of trails at Silver Lake State Park. However, you can bring your dog on the Upper North Falls trail.
Visit Silver Falls State Park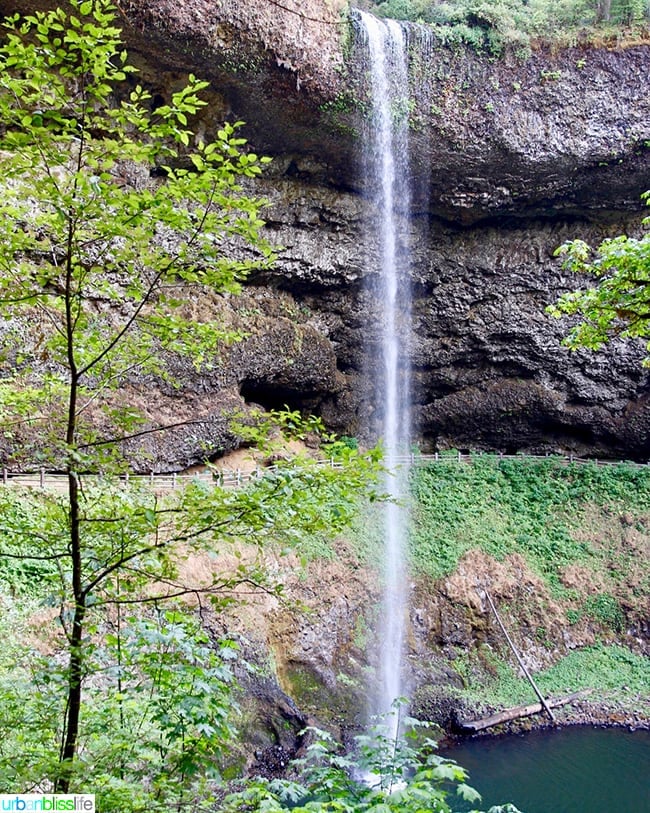 Silver Falls State Park
20024 Silver Falls Hwy SE
Sublimity OR 97385
For more information, visit the Silver Falls State Park website.
Where to Stay at Silver Falls State Park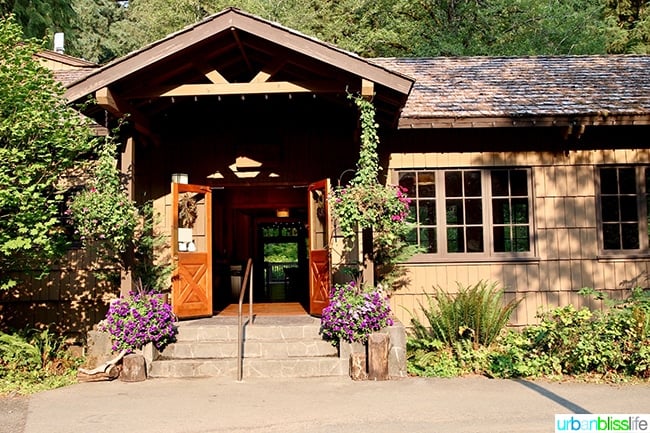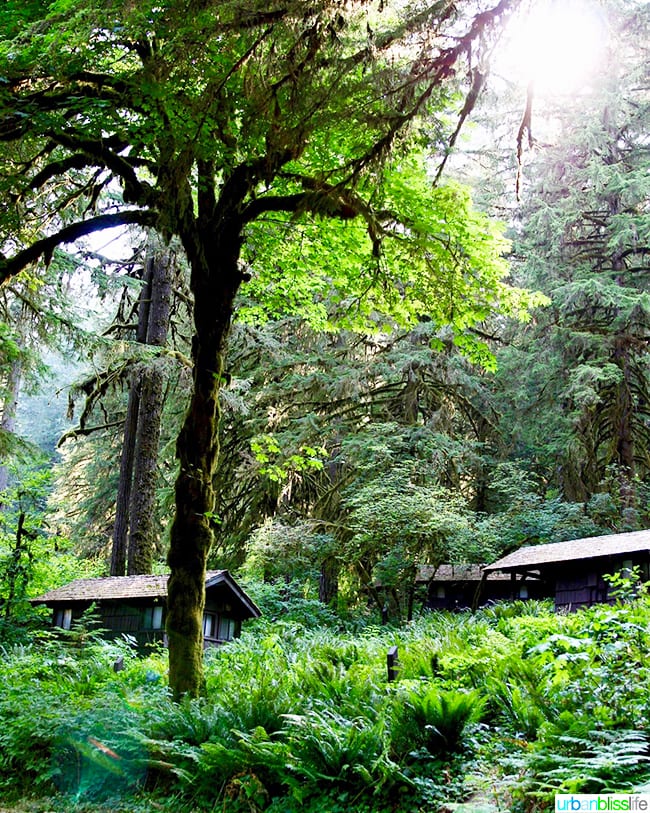 While you can camp at Silver Falls State Park, there are also nice cabin options at Silver Falls Lodge and Conference Center. I had the opportunity to stay here with some girlfriends recently during a mid-week girls' getaway trip. We had the best time! I'll be sharing lodging details in an upcoming post!
Have you been hiking at Silver Falls State Park? Where are your favorite waterfall hikes where you live?
Pin It: