Thinking about cabin camping in Oregon? Silver Falls Lodge and Conference Center offers travelers a comfortable place to rest and rejuvenate while exploring the great outdoors – without actually making you sleep in the great outdoors.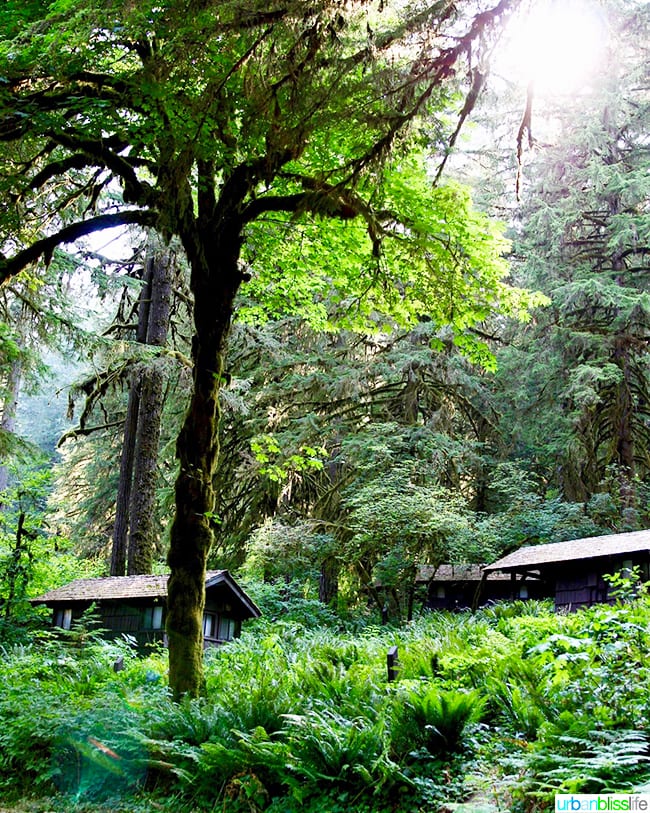 Cabin camping. Oh it's a thing. It's categorized separately from camping camping, and hotel/airbnb accommodations, but akin to glamping.
I can dig it.
I've shared before how I am not a fan of regular, on-the-ground, in a cold tent, hiding-my-food-from-bears kind of camping. Growing up in Oregon, I've done enough of it in my childhood, thank you very much. But cabin camping, I can do!
Yesterday, I shared some tips for hiking at Silver Falls State Park. If you're wanting to make a weekend of it, those of you who also prefer cabin camping have the wonderful option of staying at Silver Falls Lodge and Conference Center.
Silver Falls Lodge & Conference Center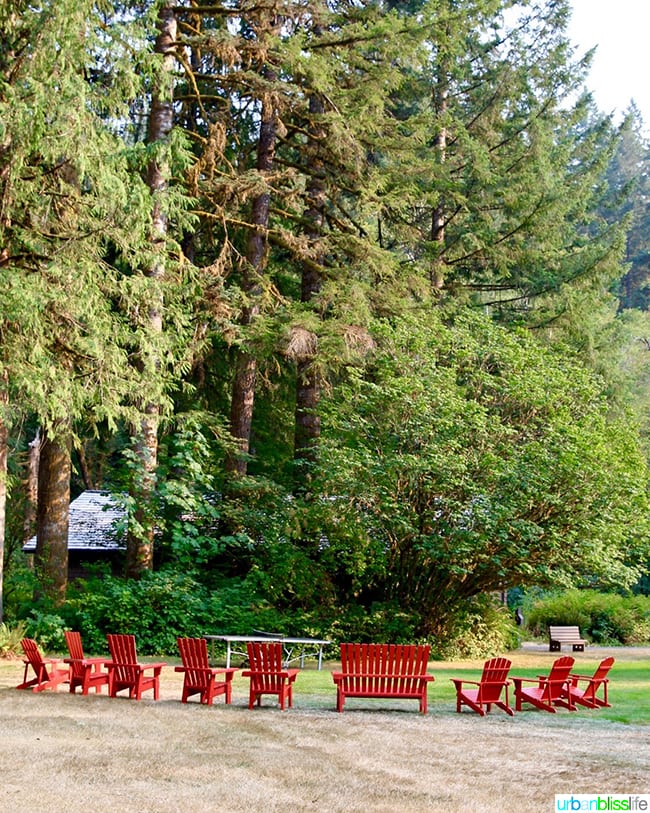 Silver Falls Lodge and Conference Center is a large beautiful space in the middle of the forest, about a mile off the main highway and across from Silver Falls State Park. Each year, the lodge and conference center hosts numerous weddings, business conferences, and work retreats.
I was pleasantly surprised to learn that the space offers a wide variety of adorable cabins to suit almost any occasion and type of stay, as well. Whether you're looking for a romantic getaway in the woods with a loved one, a family reunion, or a girls' getaway weekend, there's likely a cabin for you at Silver Falls Lodge. It's a perfect spot for cabin camping in Oregon.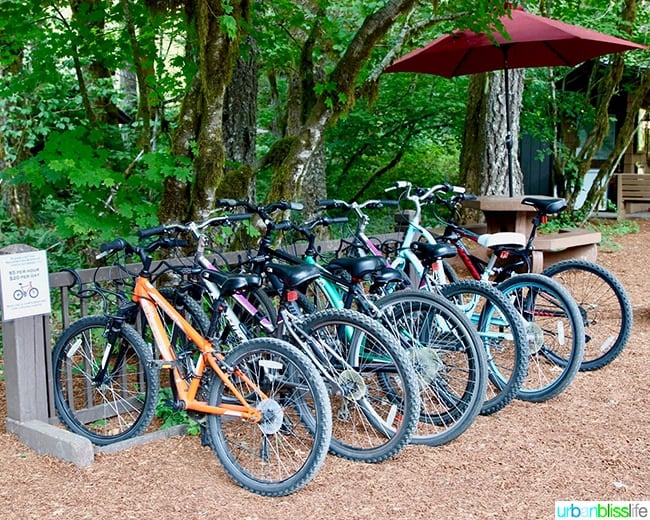 In addition to hiking, you can also rent bikes when you stay at Silver Falls Lodge. There are also volleyball courts, large green spaces for a quick game of football, tag with the little ones, or simply daydreaming in the grass while watching the clouds float by.
Cabin options
Recently, two of my dearest girlfriends from college and I stole away for a mid-week girls' getaway to Silver Falls Lodge. It was the amazing relaxing retreat we all needed! We hiked, we played silly meme board games, drank wine, ate well, and caught up on each other's lives.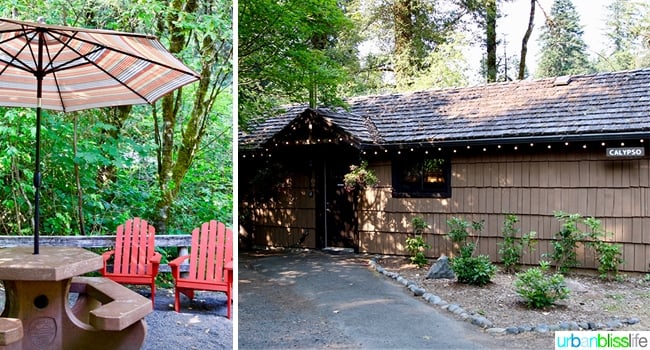 There are 37 rooms and cabins at Silver Falls Lodge. Some are smaller bare bones cabins with shared showers in nearby buildings. Some have private showers and coffee makers. We stayed in the new Calypso Cabin, located off to the side of the main office.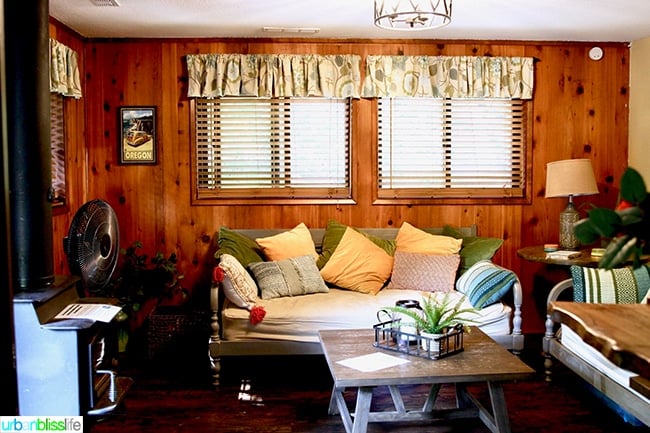 The Calypso Cabin is ideal for a girls' getaway weekend or for a romantic retreat. This cabin has some wonderful amenities for a comfortable stay:
one-bedroom with a queen bed and sitting area
a living room with two twin day beds and wood fireplace
full kitchen with mini fridge, coffee maker, stove, and stocked with cups, plates, and utensils
full bathroom with jetted tub and fancy shower
parking area with room for two cars
private outdoor space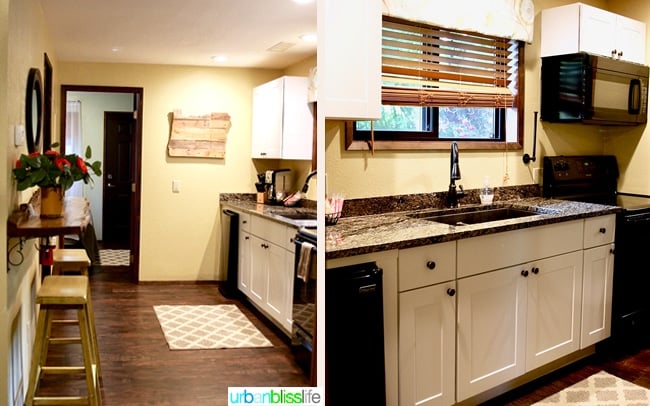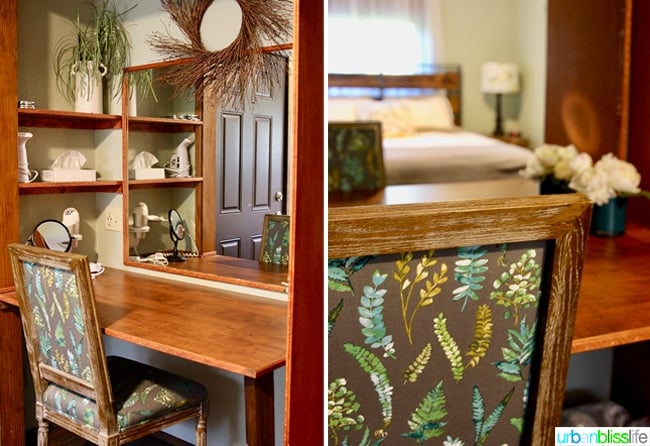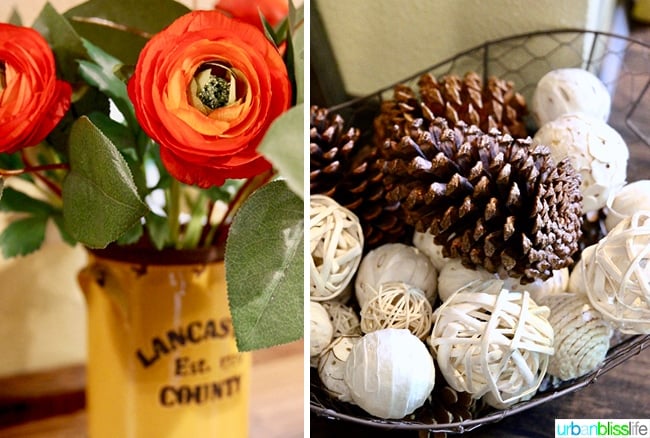 Dining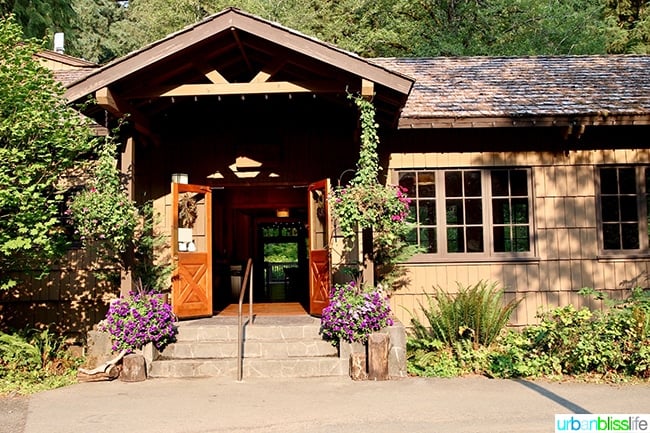 While the Calypso cabin does have a full kitchen, my friends and I loved going to the lodge dining hall for breakfast and dinner each day. The dining hall is located by the main office and faces the vast open grassy field in the middle of the lodge.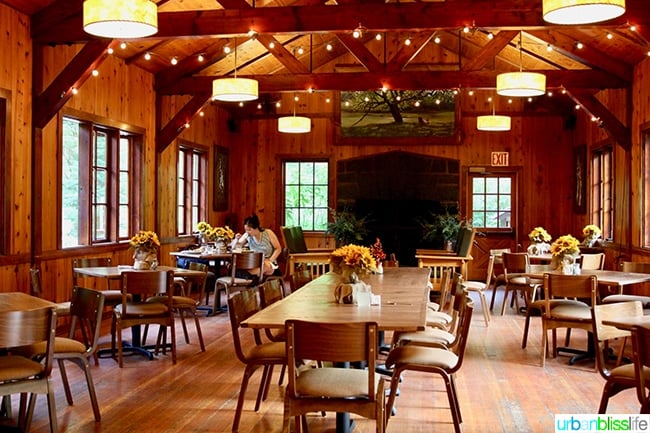 I was surprised by how large the dining hall was inside. There were plenty of chairs and tables for guests, both inside and outside of the dining hall. A large fireplace was the centerpiece of the main room, and it was beautifully decorated and kept meticulously clean throughout.
The real star of our stay at Silver Falls Lodge? The food!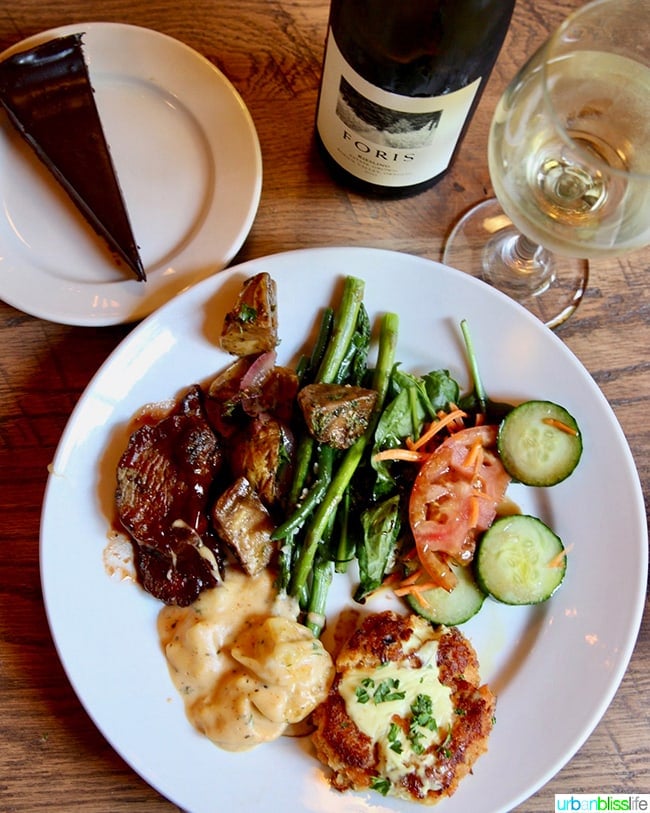 When I've stayed in cabins before, there have been dining options offered - but never anything at quite the quality level as what the chef and his team are cooking up at Silver Falls Lodge.
It makes sense that a company that frequently caters weddings and conferences would naturally create a large variety of food, but in my past experience, I've found the quality is usually lacking. Not the case here!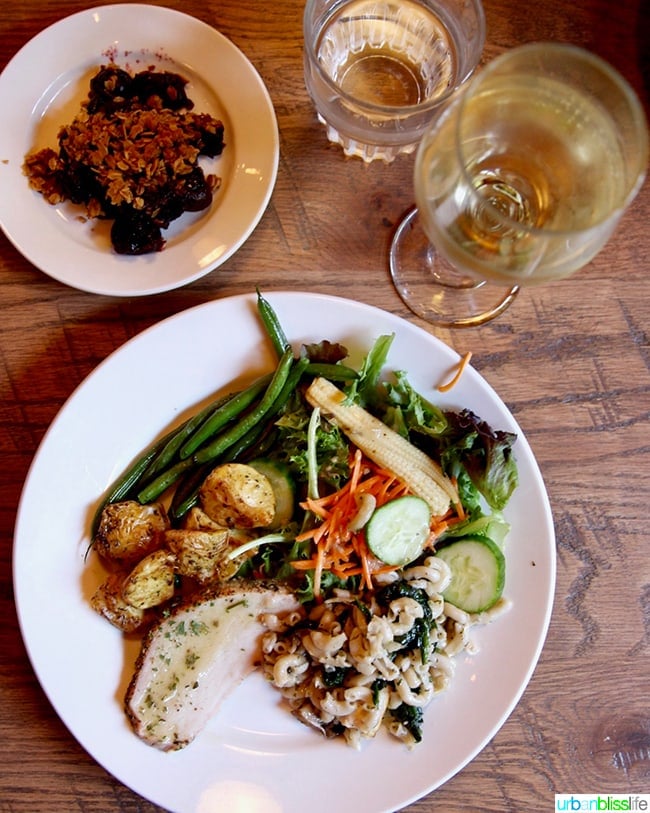 I loved the options we were offered for breakfast and dinners, with beautiful, fresh veggies, tender meats, and delicious desserts. Gold star for this unexpectedly lovely dining experience, Silver Falls Lodge team!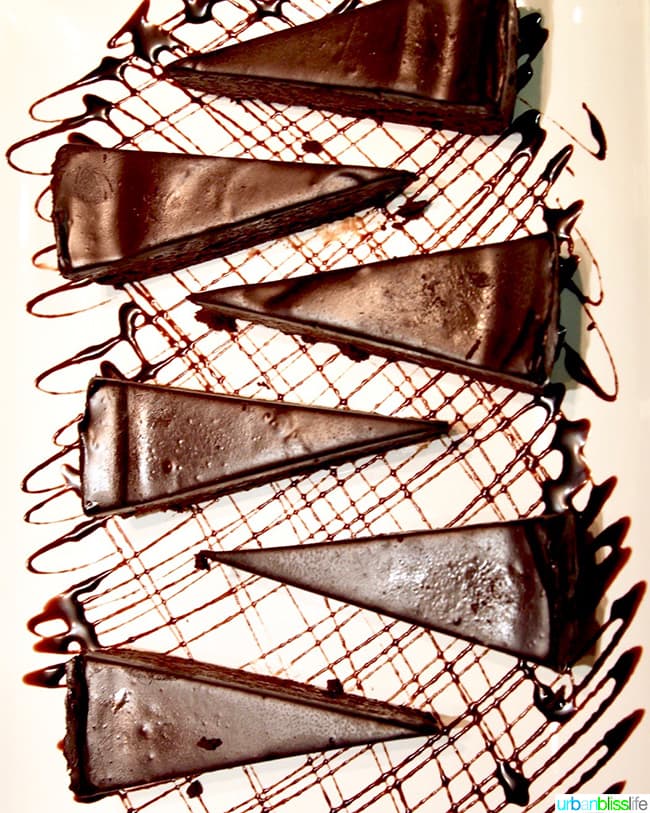 Breakfast rates are $6.25 per child and $12.75 per adult. Dinner rates are $12.75 per child and $25.50 per adult.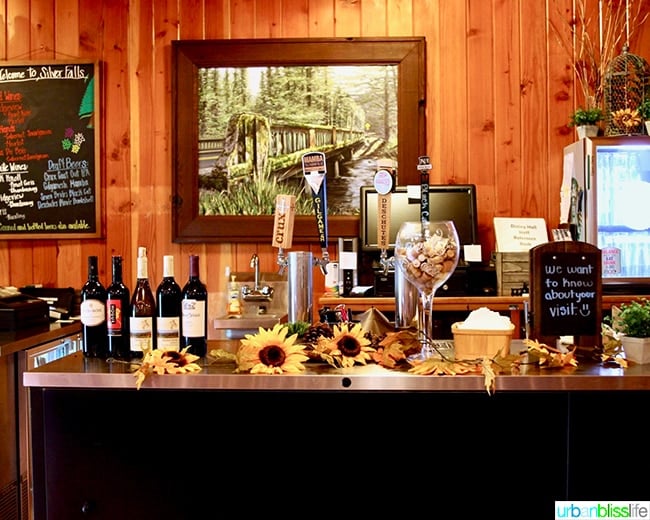 Another part of the dining experience that truly impressed me: the local wines and beers offered in the dining hall. We enjoyed a delicious Foris Riesling with dinner on both nights.
Visit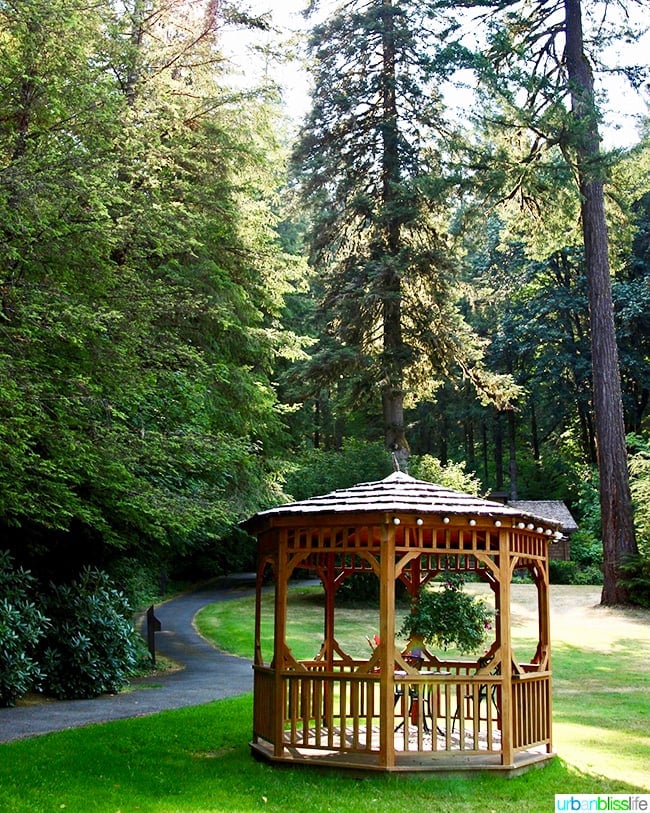 Rates for individual cabins vary depending on the season, but in general, range from $83 per night to $249 per night. You can also rent out the entire lodge facility for $3157 during the winter season and $4665 during the busy summer season. As someone who has worked as an event planner and conference founder/planner, those are AMAZING rates!
Definitely consider this spot if you are visiting Silver Falls State Park or anywhere else in the Salem/Silverton, Oregon area. We had a blast during our stay, and this kind of cabin camping is such a nice experience when you're not up for sleeping in a tent!
Silver Falls Lodge & Conference Center
20022 Silver Falls HWY SE
Sublimity, Oregon 97385
866-575-8875
info@silverfallslodge.com
What type of traveler are you when outdoor adventures are involved: do you prefer traditional camping, cabin camping, or would you rather stay in a hotel or Airbnb?
More Camping Travel Ideas
My media stay was hosted by Silver Falls Lodge and Conference Center. As always, all opinions and photos are my own. I only write about places, products, and experiences that I personally have enjoyed and would honestly recommend to my friends and dear readers!