Chasing waterfalls in Oregon? Check out Susan Creek Falls, along the Highway of Waterfalls in Southern Oregon.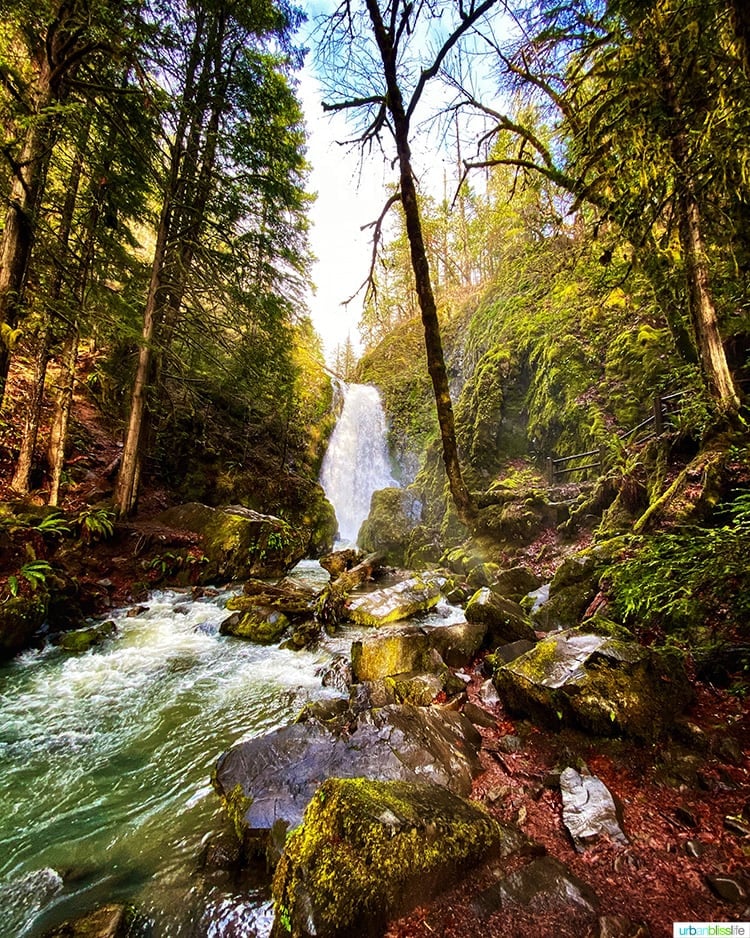 Recently, my travels took me to beautiful Southern Oregon. I had the pleasure of eating at some incredible restaurants in Roseburg, and wine tasting at a few award-winning Roseburg wineries.
I also was able to explore the great outdoors a bit. It's actually hard NOT to when you're in Southern Oregon. Since I was short on time, I opted to check out some short, easy Southern Oregon hikes along the Highway of Waterfalls: Highway 138.
Highway of Waterfalls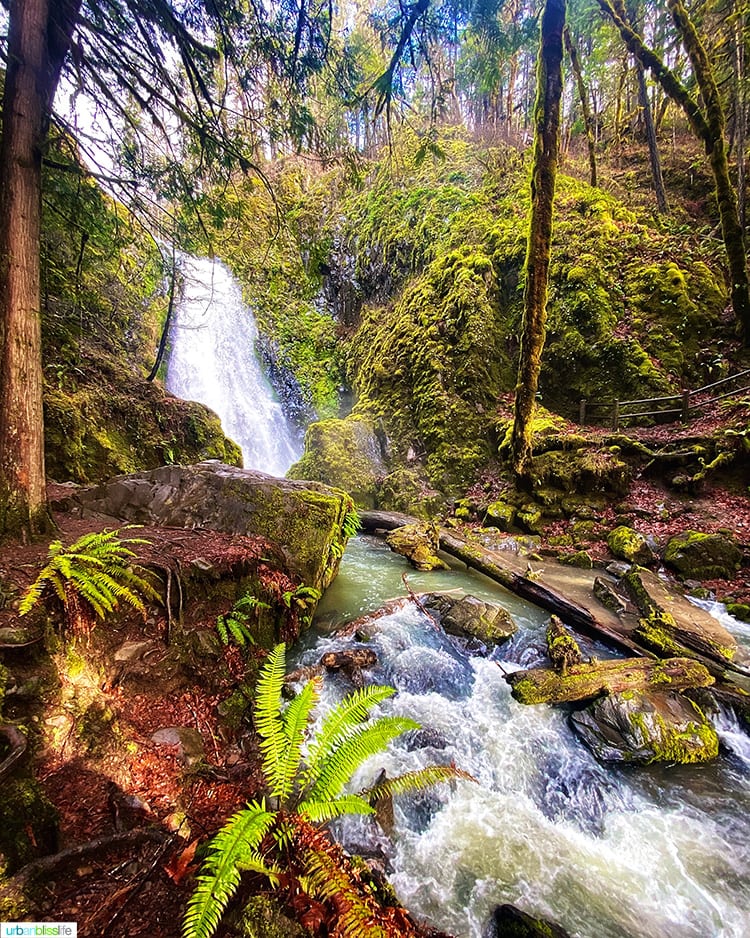 The Highway of Waterfalls is a 172-mile stretch of Highway 138 that runs along the Umpqua River. Many fellow Oregonians believe it's one of the best places to hike in Oregon. Here, hiking trails lead to more than 15 waterfalls!
Susan Creek Falls is the waterfall that is closest to where I was spending most of my time, in Roseburg. It also happens to be one of the easy hikes in Oregon that's also a waterfall hike!
Getting to Susan Creek Falls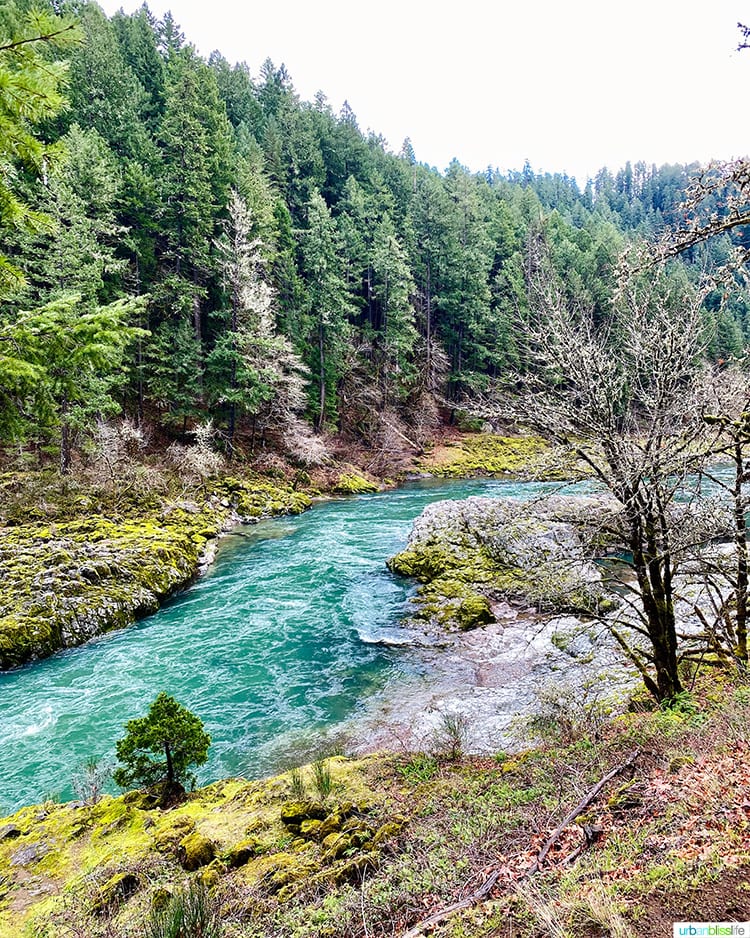 To get to Susan Creek Falls from Roseburg, drive east on Highway 138 for about 28 miles. Watch for signs to Susan Creek Falls. Pull into the Susan Creek Falls Trailhead parking lot, which is directly across the highway from the Day Use Area.
You'll find plenty of parking spaces, as well as restrooms at the start of the trailhead.
Easy Oregon Hike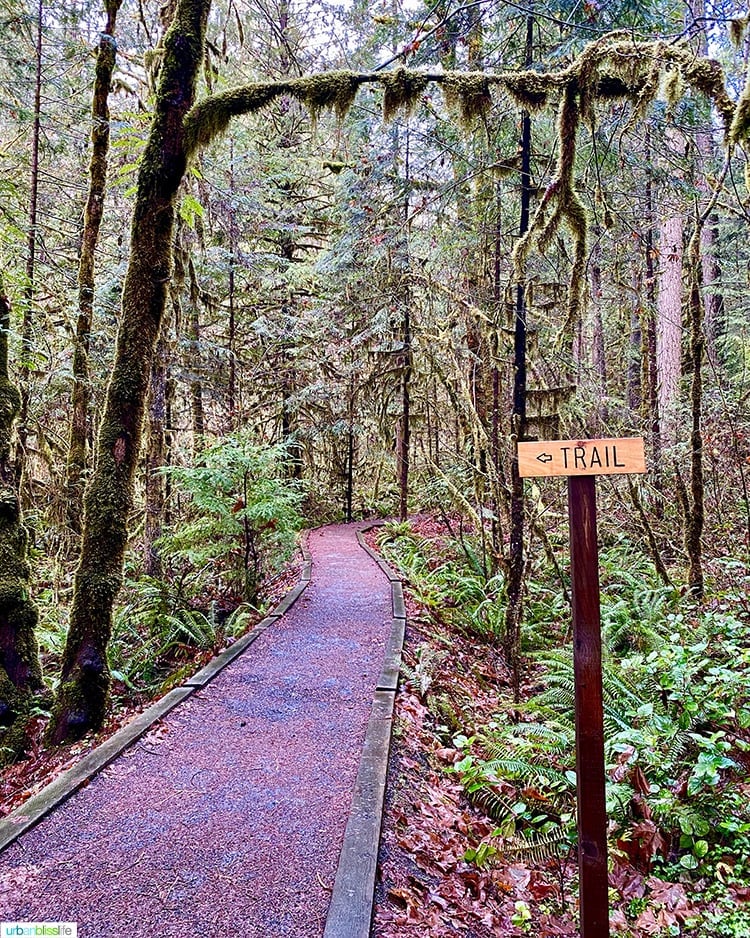 The hike to and from this Oregon waterfall is a fairly easy one.
The hike is just short of one mile each way, with minimal inclines. The trail is well-kept, and signs are clear and easy to follow.
There are benches along the trail in case you want to rest, or simply soak up the scenery.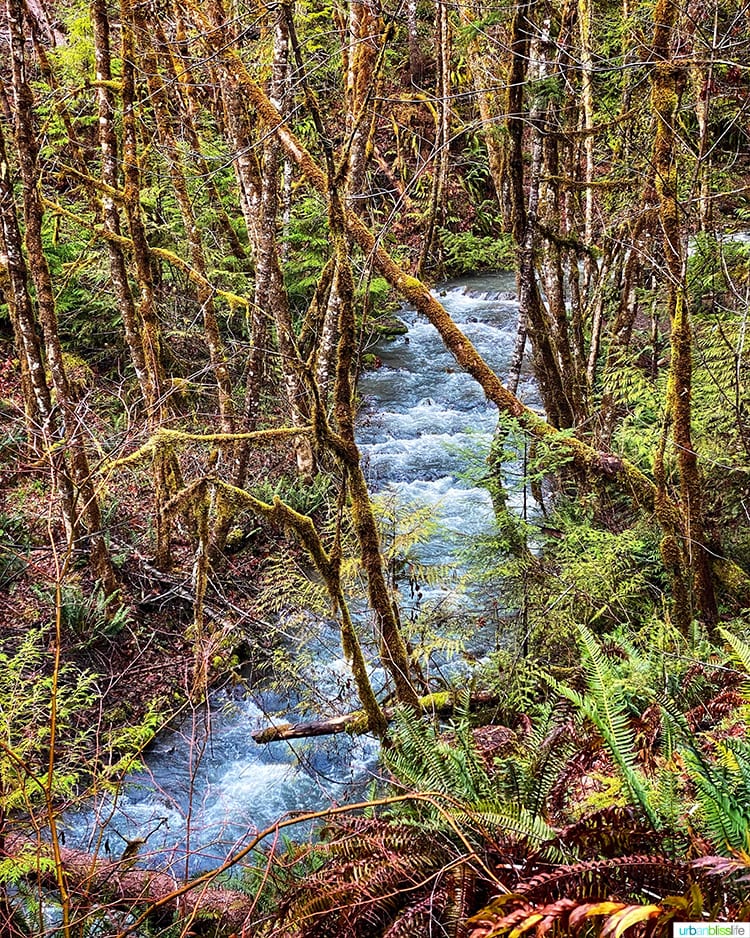 Beautiful Oregon Waterfall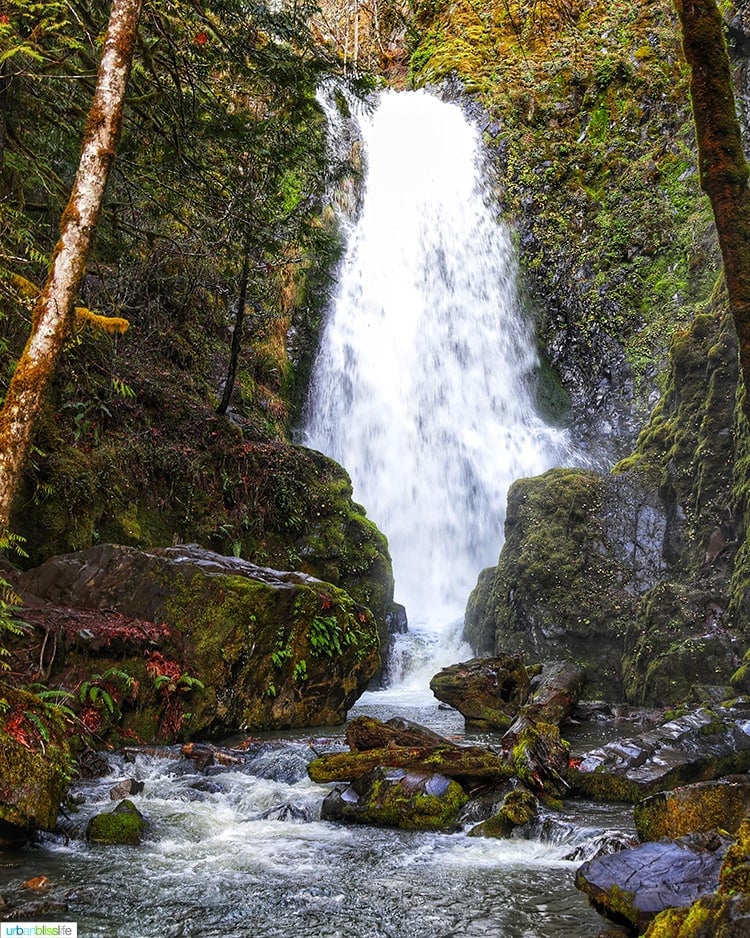 The short hike leads to a beautiful 50-foot waterfall that cascades gracefully down into Susan Creek.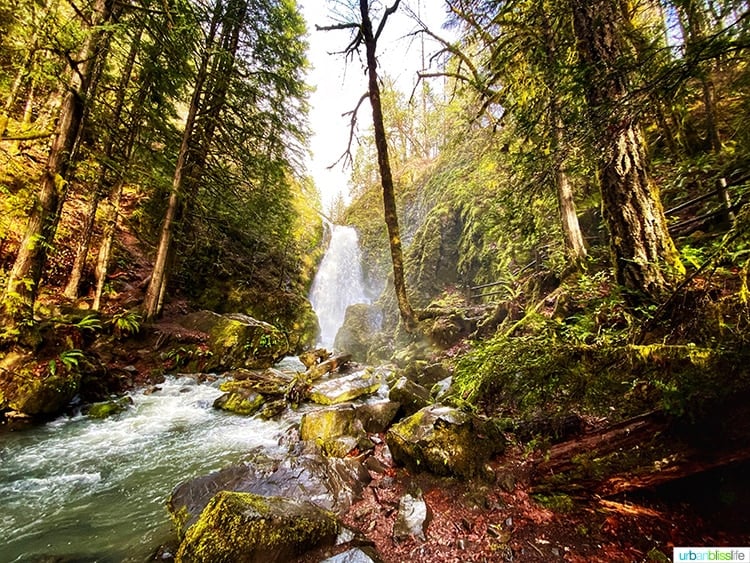 There's a bridge that faces the waterfall, and benches on either side. Many people also climb the rocks to get under the waterfall, but do be careful as it's VERY slippery.
During the summer months, the trail and the waterfall area can get crowded with hikers, so be sure to tread carefully and watch your step. Also watch out for kids and dogs along the trail.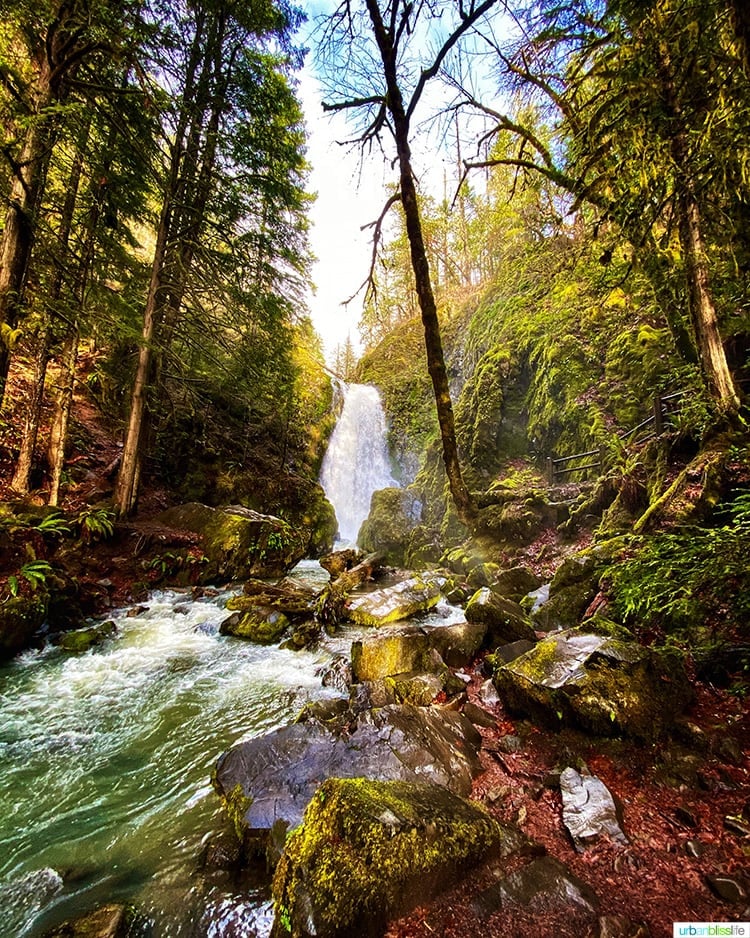 Susan Creek Falls Day Use Area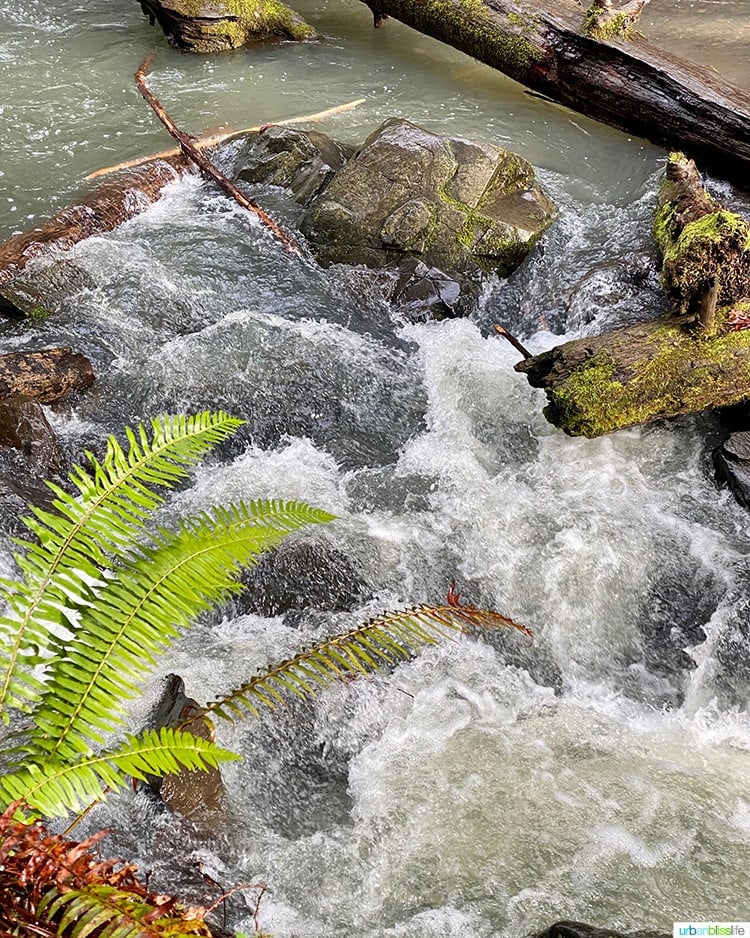 Directly across the highway from the trailhead parking lot is the Susan Creek Falls Day Use Area. Here, you can enjoy a picnic, launch your raft or kayak, or go fly fishing. Whitewater sport adventurers will find the float from the Wright Creek Bridge down to the Susan Creek take-out is six miles long. It contains Class 1-3 rapids, which results in a mild to moderate float.
What to Pack for Waterfall Hikes in Oregon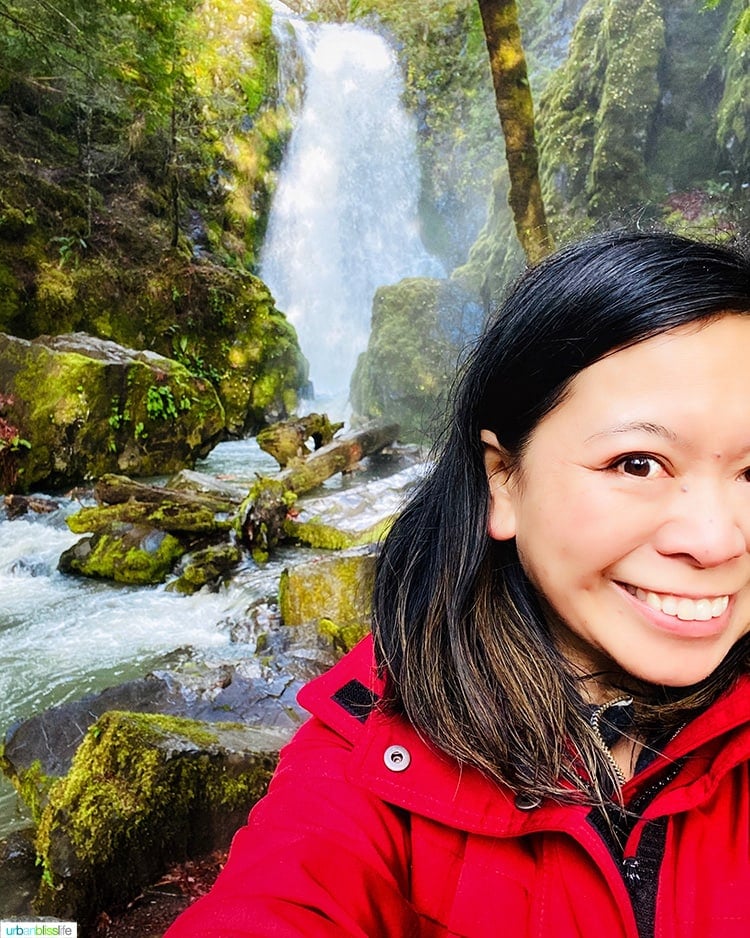 If you're planning on going on any waterfall hikes in Oregon, be sure to pack:
Having grown up in Oregon, I also always keep a small first aid kit in my car. You'd be surprised how many times we've needed bandages, gauze, and cold packs while adventuring out and about!
More Southern Oregon Waterfall Hikes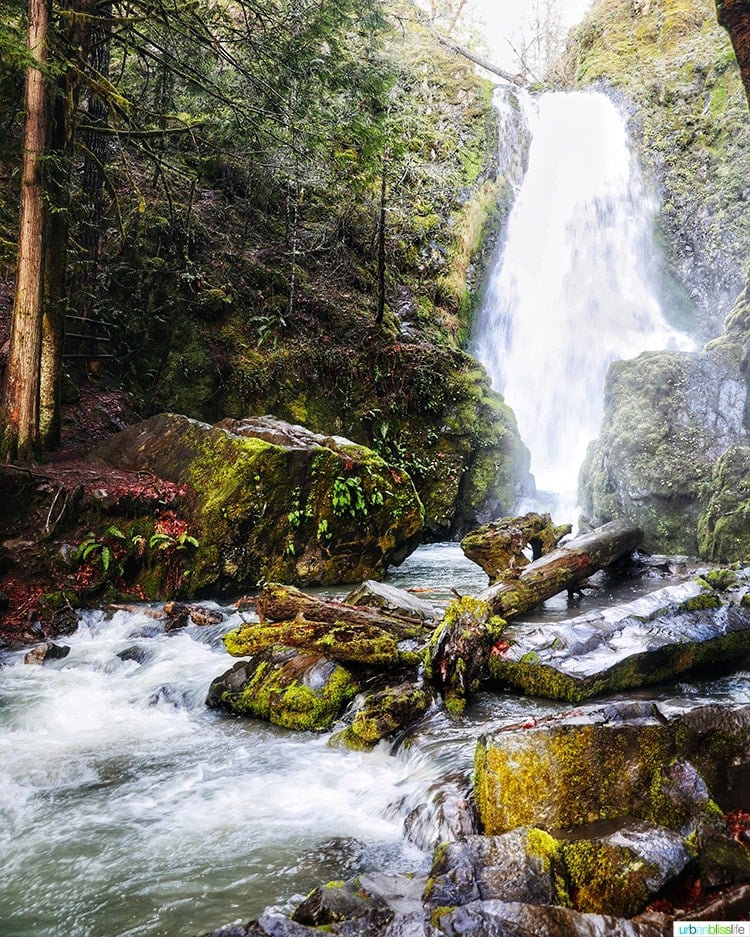 If you have time, also check out these waterfall hikes near Susan Creek Falls:
Watson Falls
Toketee Falls
More Easy Hikes in Oregon
For more of the best places to hike in Oregon, visit Travel Southern Oregon and Travel Oregon. You can also check out my post about LaTourell Falls, featuring waterfalls near Portland, Oregon.
More Oregon Travel Guides
PIN IT: