Ashland is a must-visit spot in Southern Oregon. This travel guide features some of my favorite things to do in Ashland, Oregon -- including places to eat, drink, stay, and play!
Teeter-tottering on the western border of Oregon and California is the town of Ashland, Oregon.
Almost 20 years ago, my husband and I worked at the NBC station for southern Oregon. While we lived and worked in Medford, Oregon, we played just 15-minutes south of Medford in Ashland. Home of the world-renowned Shakespeare Festival, Southern Oregon University, numerous restaurants, breweries, and galleries, and a recreational playground with Mount Ashland, Lithia Park, and nearby lakes and rivers, Ashland has become a popular destination.
Jump to:
Things to do in Ashland, Oregon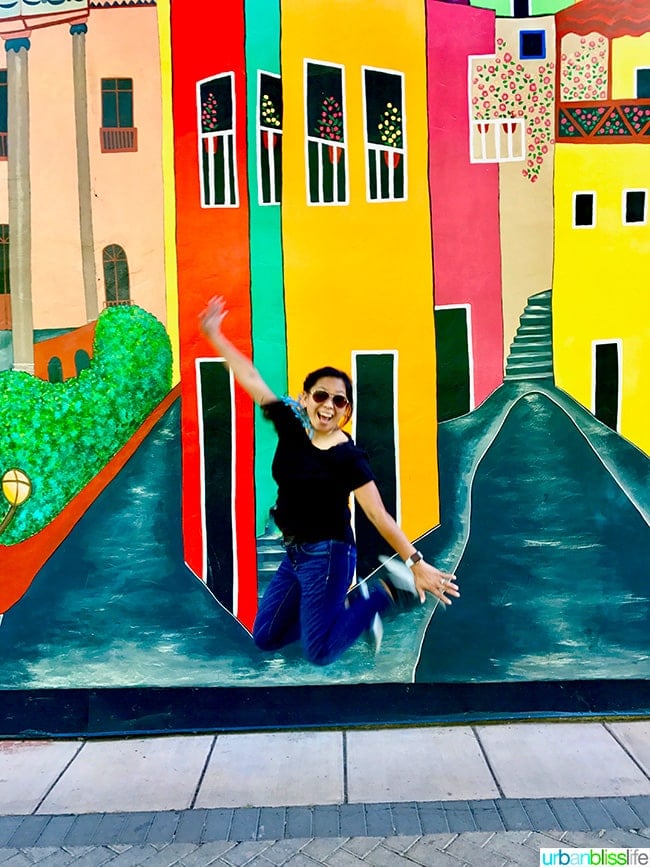 I recently had the opportunity to visit Ashland, Oregon again twice in the past six months: once last fall as part of a press trip with Travel Oregon, and then again earlier this month when I was invited to judge the Oregon Chocolate Festival. It was lovely to experience Ashland again both in the fall and the spring. It was a great reminder that Ashland is a fantastic town to visit any time of year!
Where to Eat and Drink in Ashland

The food and beverage scene in Ashland continues to grow. There are numerous farms, creameries, wineries, and breweries in this area - and restaurants are making the most of it on their menus. Here are a few of my favorite restaurants in Ashland located around Main Street in central Ashland.
Black Sheet Restaurant and Pub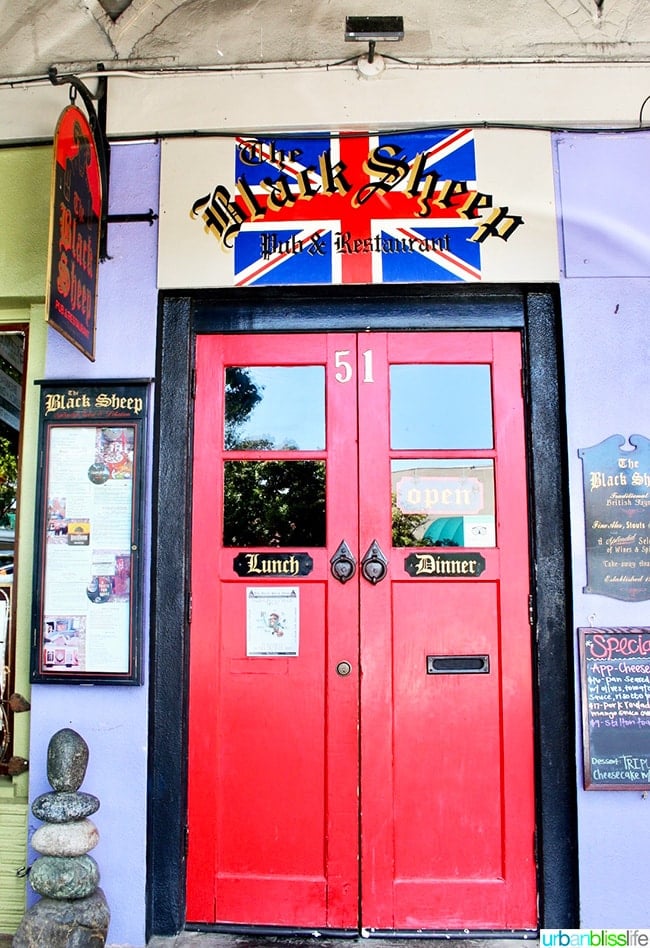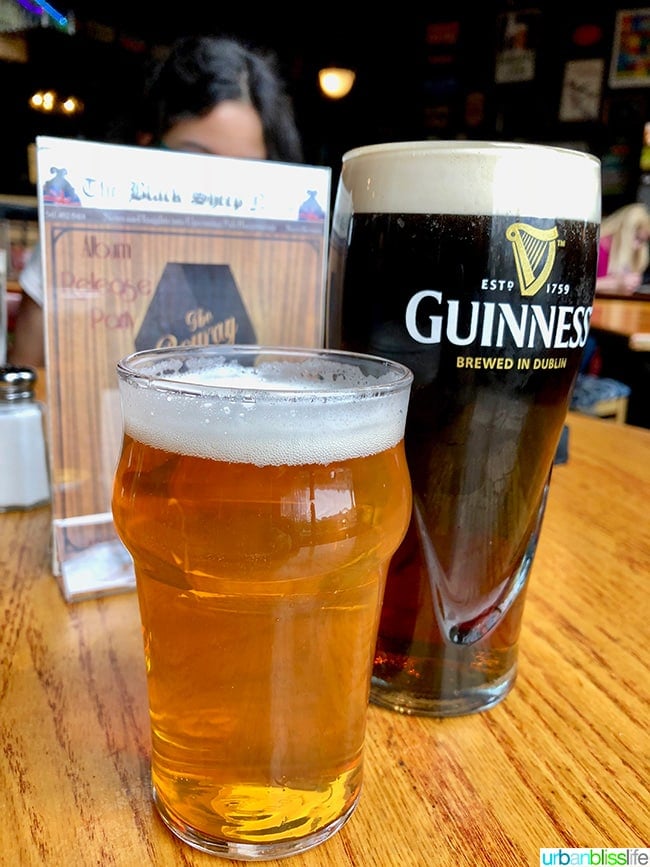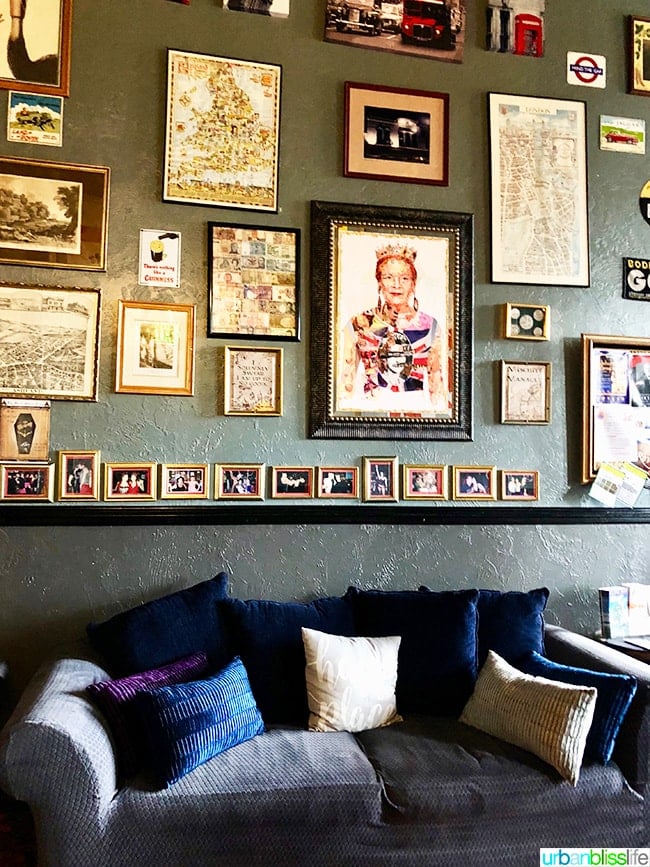 The Black Sheep has been around for more than 20 years. My husband and I used to frequent this spacious, second-story pub and restaurant when we worked in Southern Oregon. We recently took our kids here when I was in town to judge the Oregon Chocolate Festival, and it's retained its British fun and charm, along with classic British pub menu with a good selection of beers.
Lark Restaurant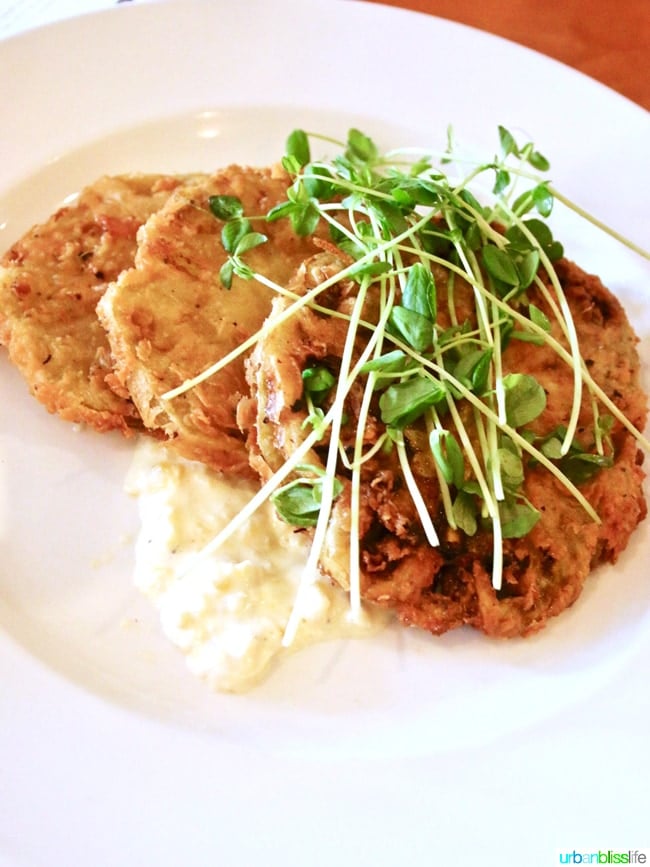 Lark's is located inside the Ashland Springs Hotel on Main Street, and offers an elegant farm-to-table fine dining experience. I love this restaurant: their dishes are beautifully presented and taste absolutely delicious every time. You can read my full Lark's restaurant review with more photos.
Mix Bakeshop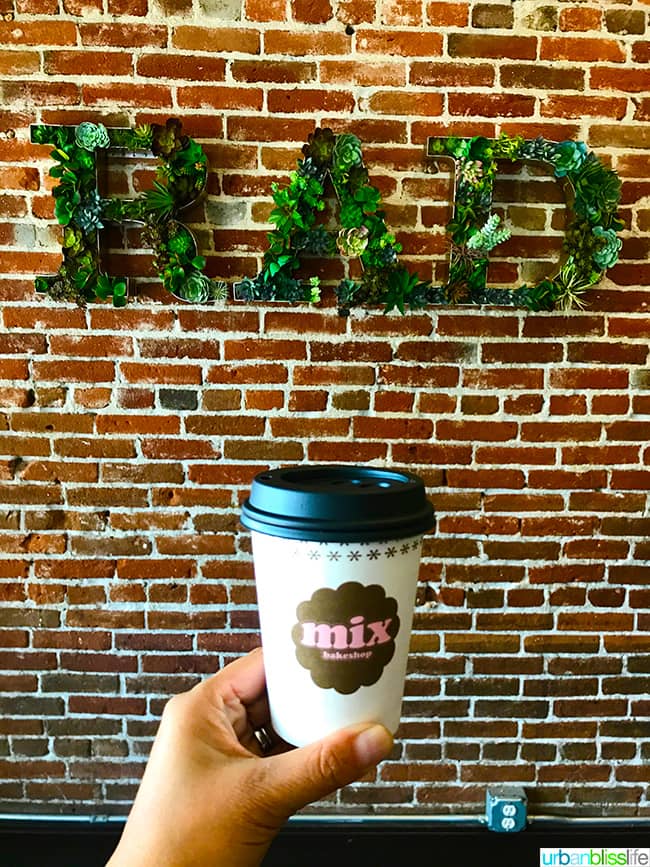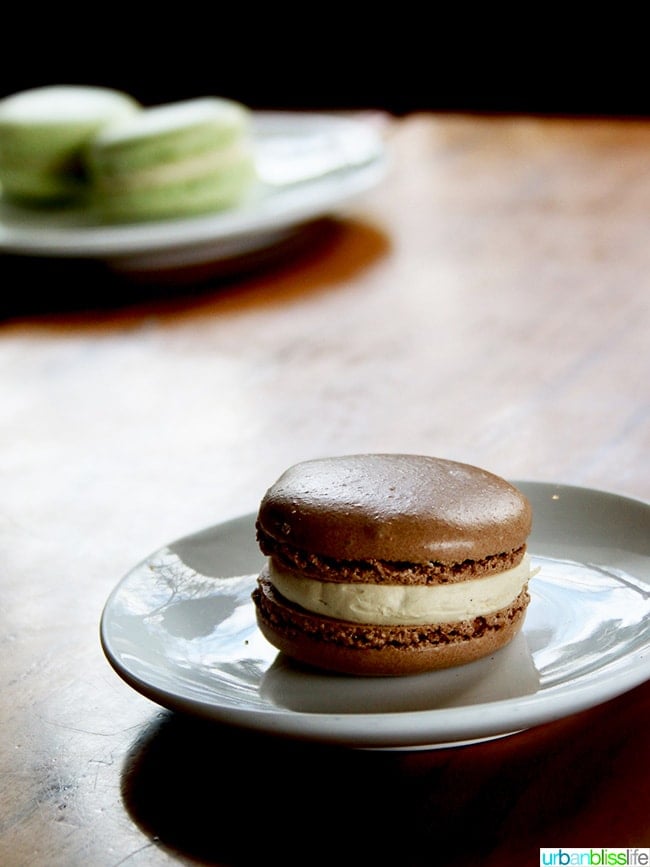 Mix Bakeshop is my favorite coffee shop in Ashland. This slim eatery serves up delicious artisan coffees, teas, ice cream, pastries, and sandwiches.
Other notable restaurants in Ashland, Oregon:
Standing Stone Brewery - I love this place and my husband took the kids back here while I was judging the Oregon Chocolate Festival, stating it was still a great spot for the whole family.
Thai Pepper - This restaurant always serves consistent, delicious, approachable Thai food.
Where to stay in Ashland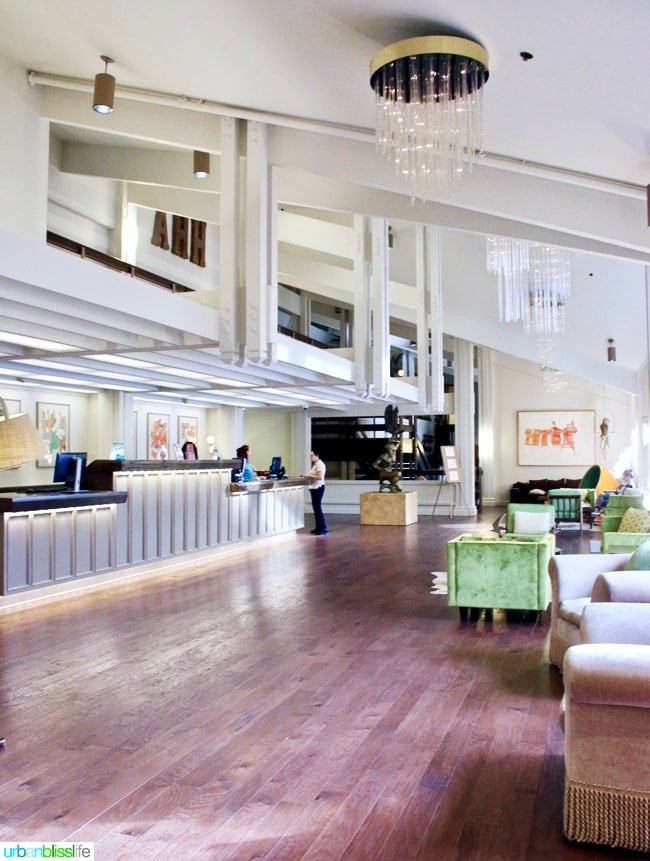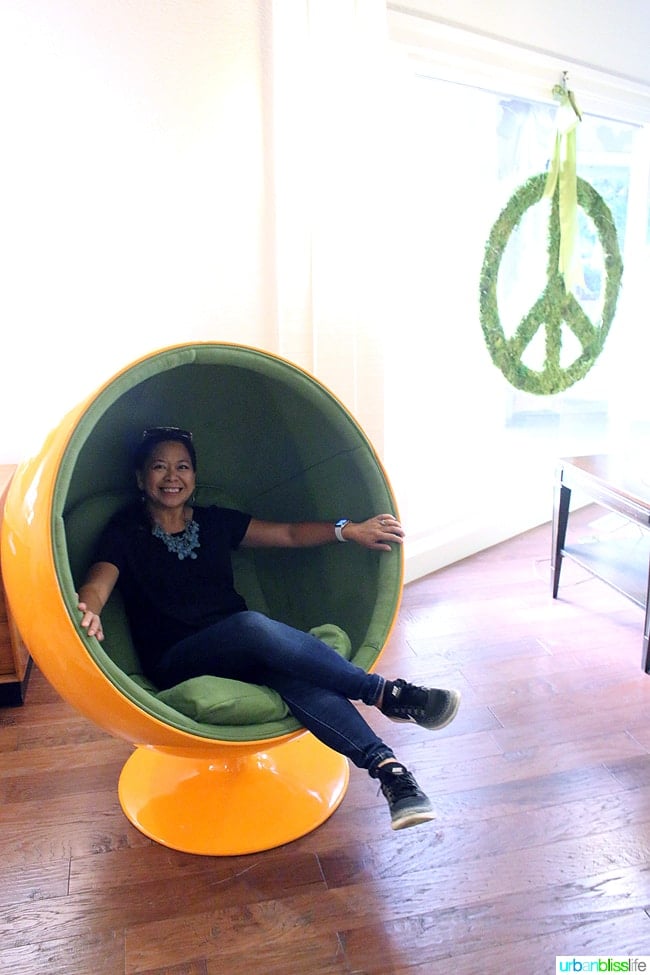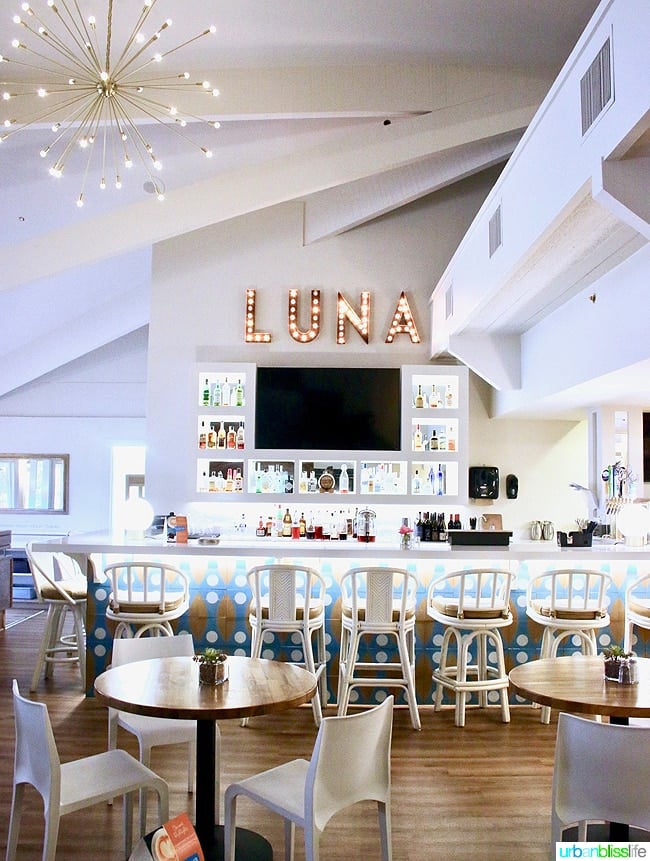 My personal favorite spot to stay in Ashland is the Ashland Hills Hotel and Suites.
Located conveniently off I-5 at Exit 14, this large hotel is modern, playful, and fun. There are several room options, whether you are traveling solo for work or with the whole family. There's a large outdoor pool and hot tub, as well as an on-site restaurant - Luna Cafe - with merchant store full of local artisan gifts, food, and wine.
You can read my original hotel review and see more photos in my post on Ashland Hills Hotel and Suites.
Oregon Shakespeare Festival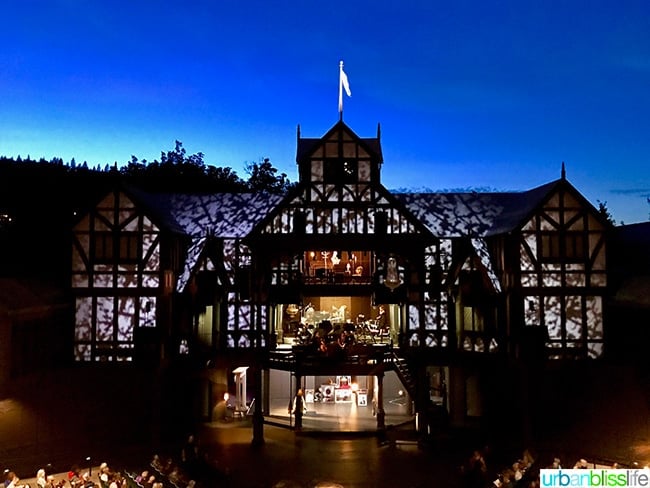 Ashland is a laid-back, relaxing, arts-centric community, and at the center of its famous arts scene is the Oregon Shakespeare Festival. The company produces plays throughout the year, and every play I have ever seen performed here over the years has been fantastic.
The Elizabethan Theatre (pictured above) is my favorite theaters: if you have the chance to see a show in this theater, definitely do it! It's an absolutely stunning outdoor theater that makes every production even more magical. We had the opportunity to watch a modern production of Beauty and The Beast in this theater in the fall, and I was absolutely in love with the whole experience.
Lithia Park
I
if you love the great outdoors, then you will love Ashland, Oregon! My favorite is Lithia Park, located in the heart of the city and easily accessible from the main street. Here, you'll find miles of foot trails that follow the creek, outdoor ampitheatre space, a Japanese Garden, a lots of forest nooks & crannies for solitary nature bathing. It's so peaceful here, and beautifully maintained.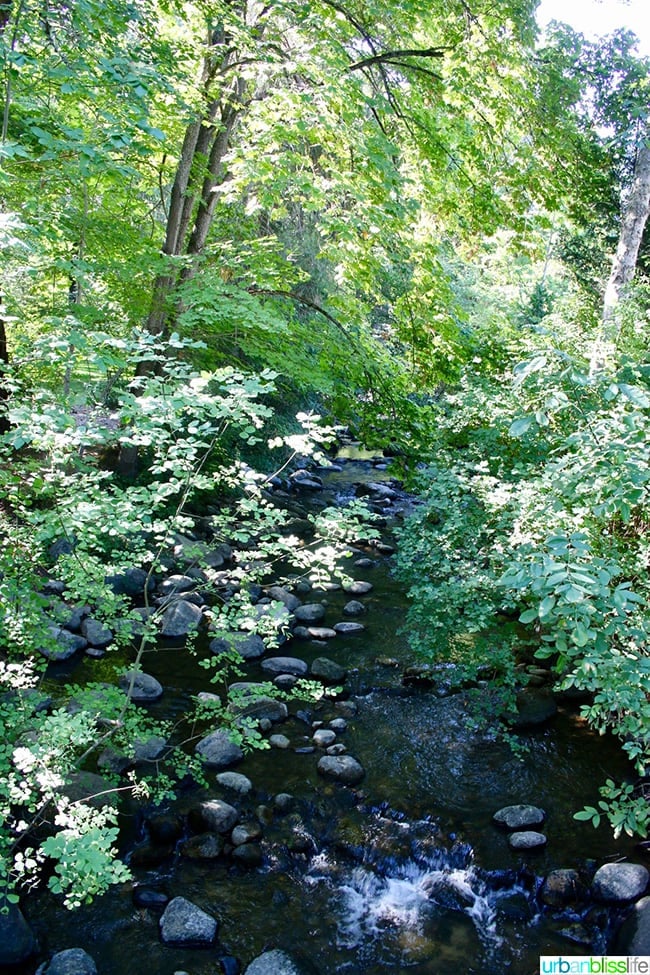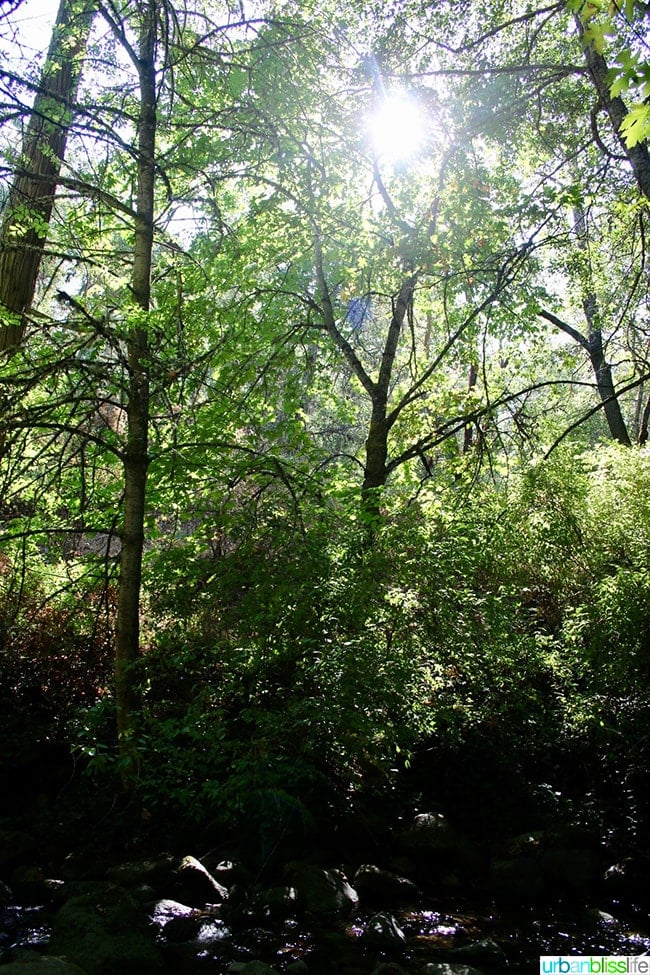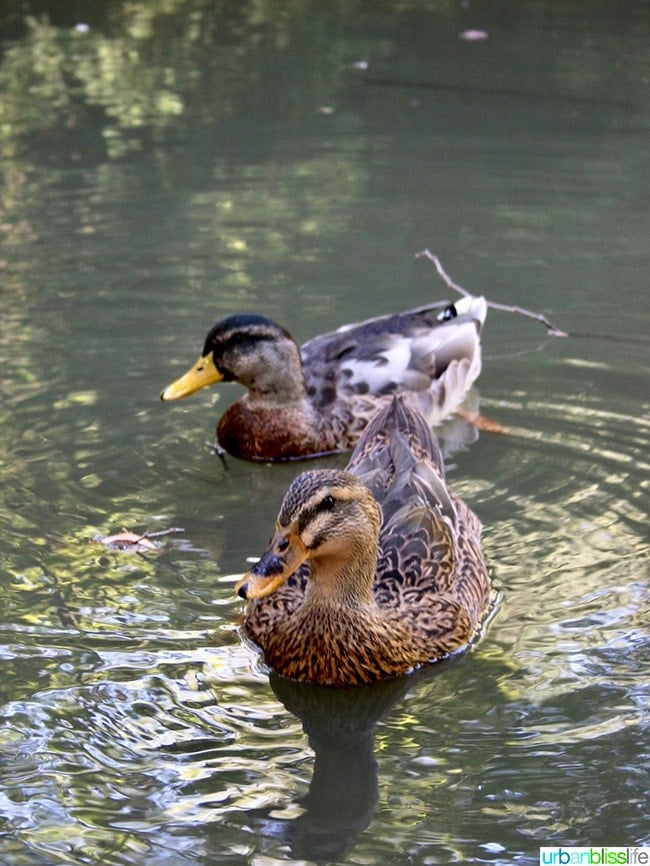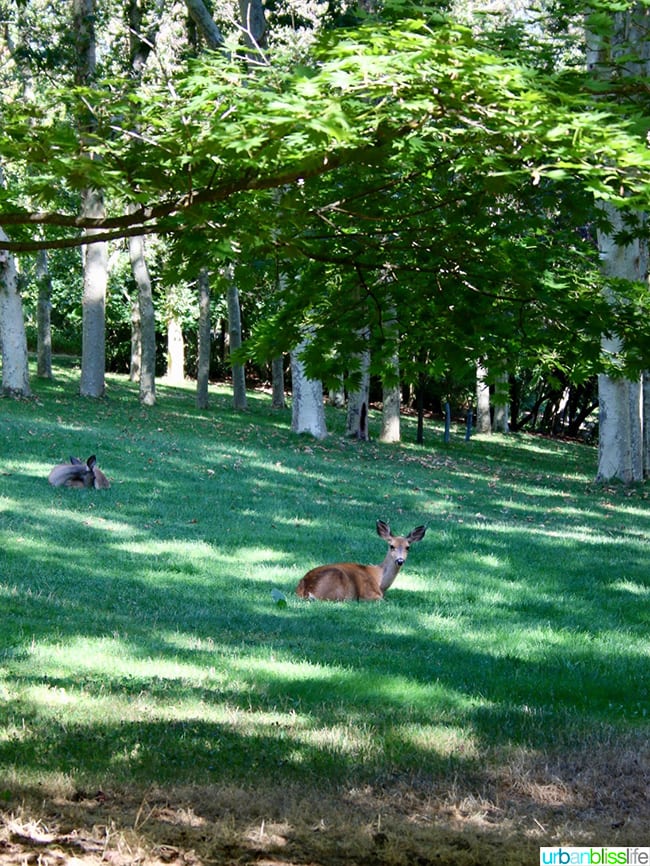 Ashland is also a runner's playground, with a lengthy and beautiful trail system that connects Ashland Watershed, Lithia Park and Oredson-Todd Woods. It's perfect for runners, hikers, and mountain bikers.
Other outdoor adventures include fishing, swimming, or canoeing/kayaking in Sky Lakes Wilderness and Mountain Lakes.
Shopping in Ashland
Most of the cute shops and restaurants can be found on Main Street in Ashland.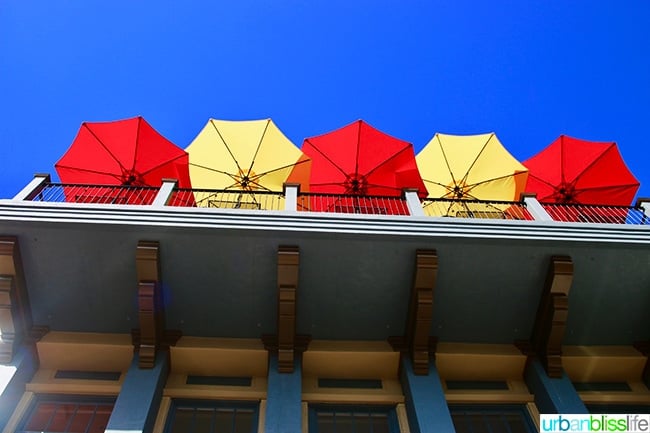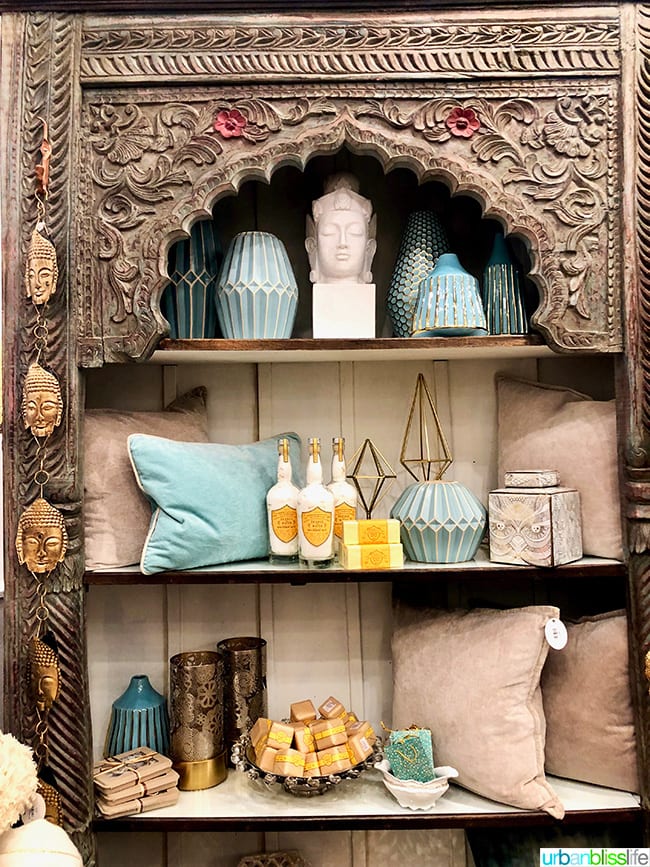 My favorite shops include:
Papaya Living - a women's boutique with gorgeous clothing, home goods, jewelry, gifts, and paper products.
Paddington Station - this large two-story shop holds a wide variety of gifts and home goods, from toys and electronics, to paper goods and gifts, to clothing and luggage.
More about Ashland, Oregon
Ashland, like most Oregon towns, is very casual. Jeans and sweaters, boots, and rain gear are perfectly acceptable attire in most places. It's a liberal hub in the middle of a conservative section of the state, with prominent activism thanks to the students of Southern Oregon University. People are friendly here, and health-conscious and earth-conscious. It's also a dog-friendly town, with many hotels offering dog-friendly accommodations and lots of restaurants with outdoor seating where your four-legged friend can join you.
This is a great town for a girls' weekend, for foodies and beer-lovers, for outdoor enthusiasts, and for lovers of the arts.
Have you been to Ashland before? If so, what other hot spots would you add to this Ashland, Oregon Travel Guide?
Urban Bliss Life Ashland, Oregon Travel Map:
Pin it: