Looking for one of the best places to eat in Ashland? Fresh ingredients from local farms, Southern Oregon wines, and herb-infused cocktails are the centerpiece of the fine dining experience at Larks Restaurant.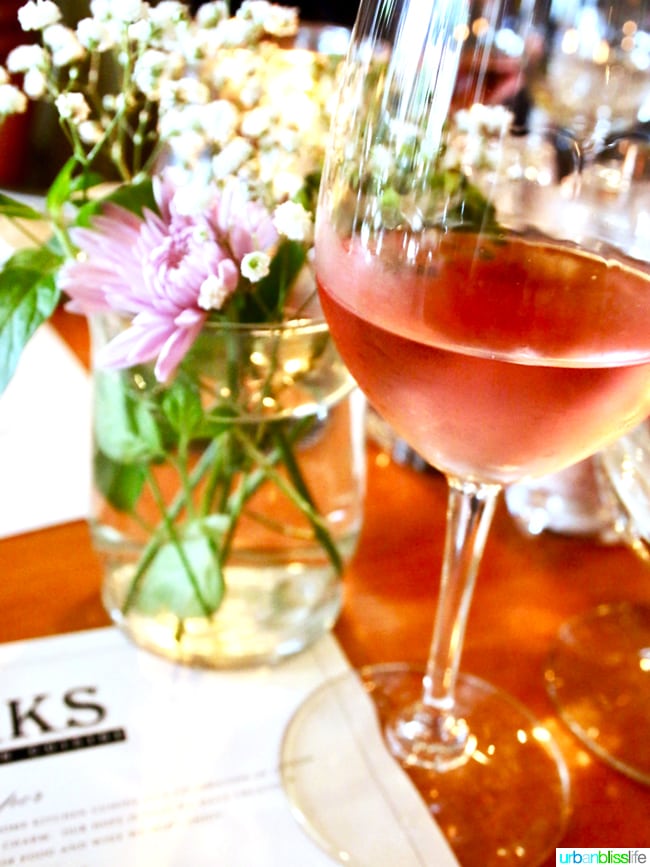 Ashland is a delightful town in Southern Oregon where hippie meets grunge, artsy meets corporate, sophisticated meets playful. It's the land of sunshine, the Oregon Shakespeare Festival, and an ever growing food artisan community.
Located just a few miles north of the Oregon-California border, diners in Ashland are spoiled with the fruits of the land. Within a few miles, you'll find creameries, produce farms, ranches, wineries, breweries, distilleries, and food artisans galore. Fresh local seafood isn't too far away either. But with so many places to eat in Ashland, how do you know where to go?
Enter Larks Restaurant. Located inside the Ashland Springs Hotel, Larks brings the bounty of its surroundings to the table with elegance, style, and creativity.
Larks Restaurant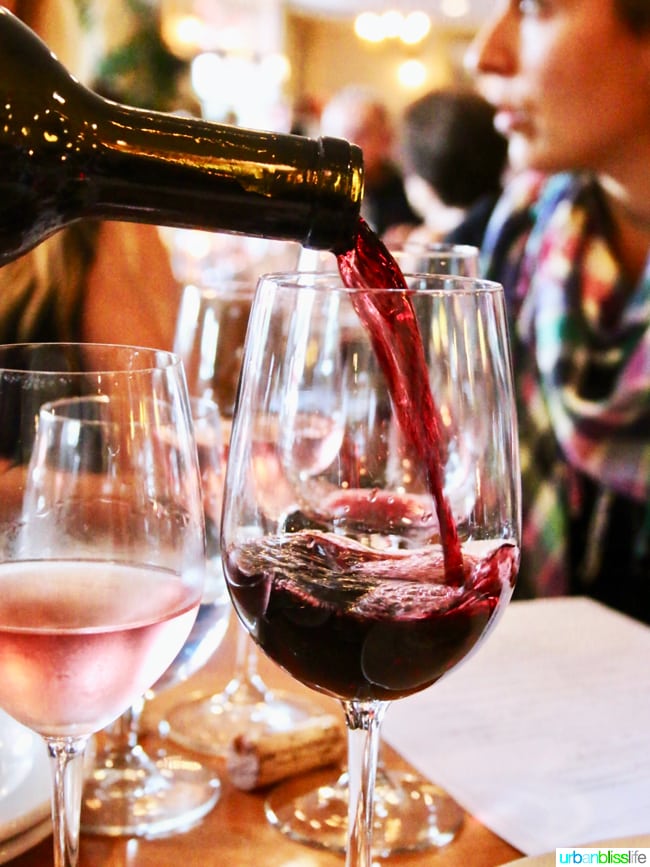 There are actually two locations for Larks Restaurant: one in Ashland, and one a few miles north, in Medford.
On a recent Travel Oregon press trip, I had the pleasure of dining at the Ashland location. It is perfectly situated on the main street, within walking distance to the Oregon Shakespeare Festival, shops, and Lithia Springs Park.
Here's a look at some of the delicious dishes Executive Chef Damon Jones masterfully created for us.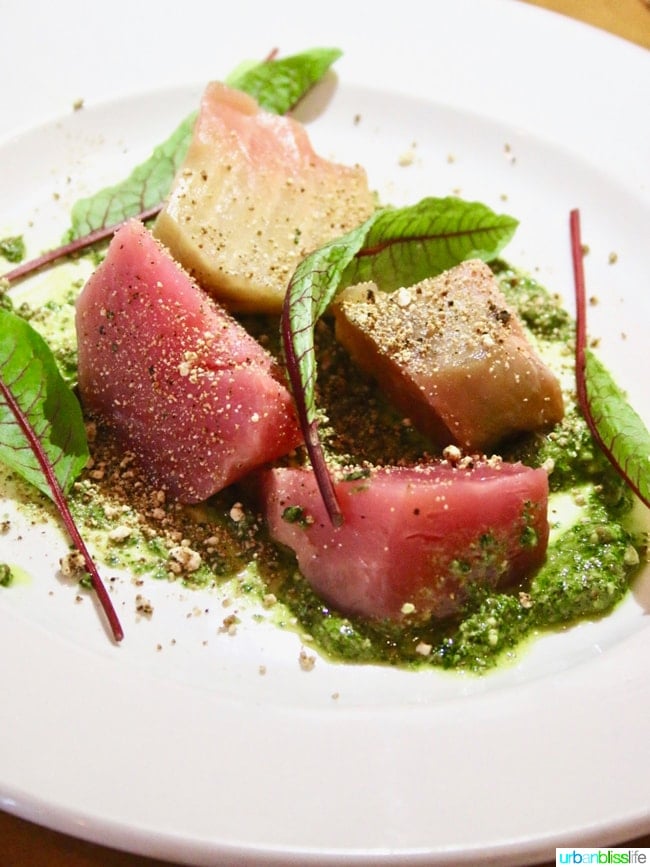 The beet salad ($13) was a stunning starter. It had bay-roasted beets with beet-green pistachio pesto, and lemon charcoal chevre dust with sorrels. This was a fresh, bright salad that I would eat every day!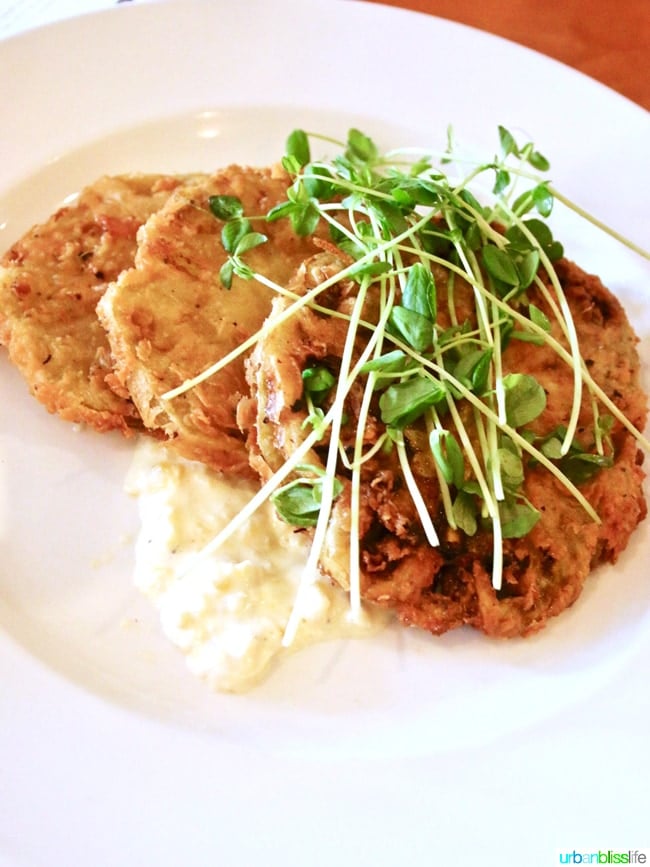 My favorite starter dish was the Fried Green Tomatoes ($11). These were perfectly coated and crispy on the outside, served with smoked corn aioli and pea shoots.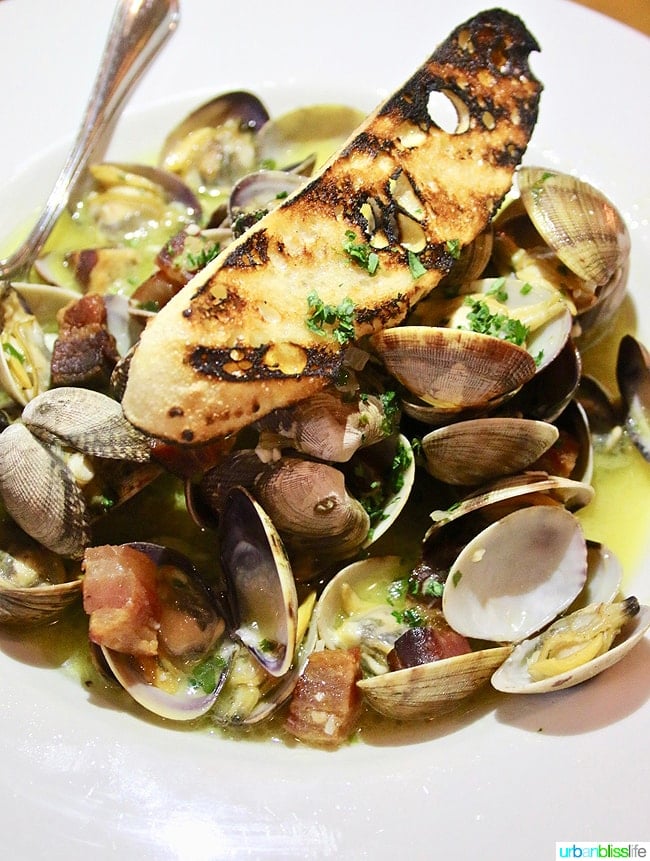 We also enjoyed the White Wine & Garlic Steamed Mussels ($16) which came with pommes frites, fennel pollen aioli, and nice crusty baguette slices.
Larks Restaurant also offers several daily specials - both starter specials and main entree specials.
This special starter of prawns, chickpeas, and greens was beautiful and flavorful.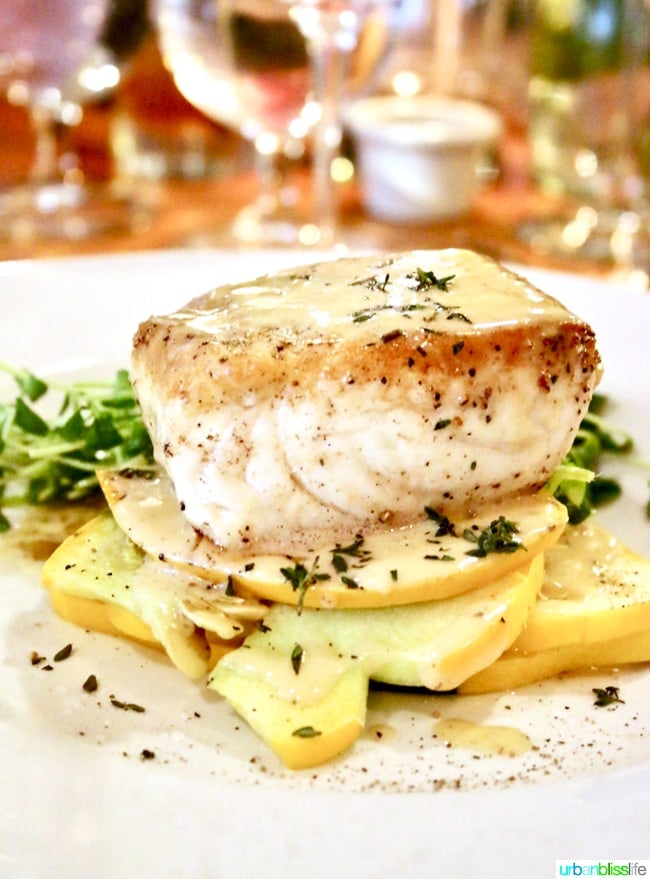 The fish special was AMAZING! Served on a stack of fresh squash and a side of dressed pea shoots.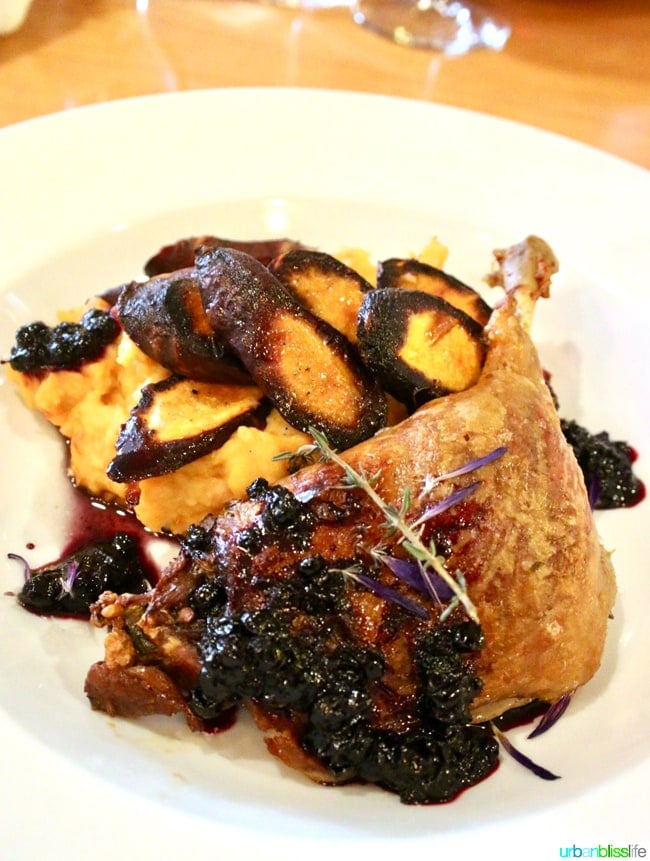 I ordered the duck breast special for my main entree. It was served with a side of mashed sweet potatoes and roasted carrots. Delicious!
Dine at Larks Restaurant - Ashland
Larks Restaurant is fine dining at its best in Ashland. That said, you can dress up or dress casually; it is still Oregon, after all. You'll find that most diners here are dressed to go to the theater after dinner. They also serve
Ashland Springs Hotel
212 East Main Street
Ashland, OR 97520
541.488.5558
HOURS
BRUNCH Saturday & Sunday 11:00am – 2:00pm
LUNCH Daily: 11:30-2:00pm
SUPPER Sunday – Thursday 5:00pm – 8:00pm; Friday & Saturday 5:00pm – 9:00pm
BAR 5:00pm to closing
Which dish would you like to order from here?
More southern Oregon travel ideas