Heading to Southern Oregon? Here's Where to Eat, Stay, and Play in Jacksonville, Oregon.
Southern Oregon is full of charming small towns, where life moves at a gentler pace.
There are no large urban cities, no towering skyscrapers, no major traffic.
In this warmer part of Oregon where quaint towns pepper the Rogue Valley and surrounding hillsides, Jacksonville, Oregon is one of my favorites to visit.
Jump to:
Jacksonville, Oregon
Once drawn here by the prospect of gold, visitors now flock here for good food, wine, and world class live music.
During the two years my husband and I lived in Southern Oregon, we would frequently visit Jacksonville. It had - and still does to this day have - some of the cutest shops, restaurants, and country inns in the area.
Recently, I had the chance to revisit Jacksonville as part of a Travel Oregon press trip. It's nice to see that no matter how it has grown, the heart of Jacksonville, Oregon is still the same.
🏨 Where to Stay in Jacksonville Oregon
Jacksonville, Oregon is full of charming hotels, country inns, and bed and breakfasts. I've stayed at the Kubli Haus and the McCully House, and can recommend both!
Located right in the heart of downtown Jacksonville, the both the Kubli Haus and the McCully House Inn are within walking distance from the town's best restaurants, shops, bars, and the Britt Festival.
Kubli Haus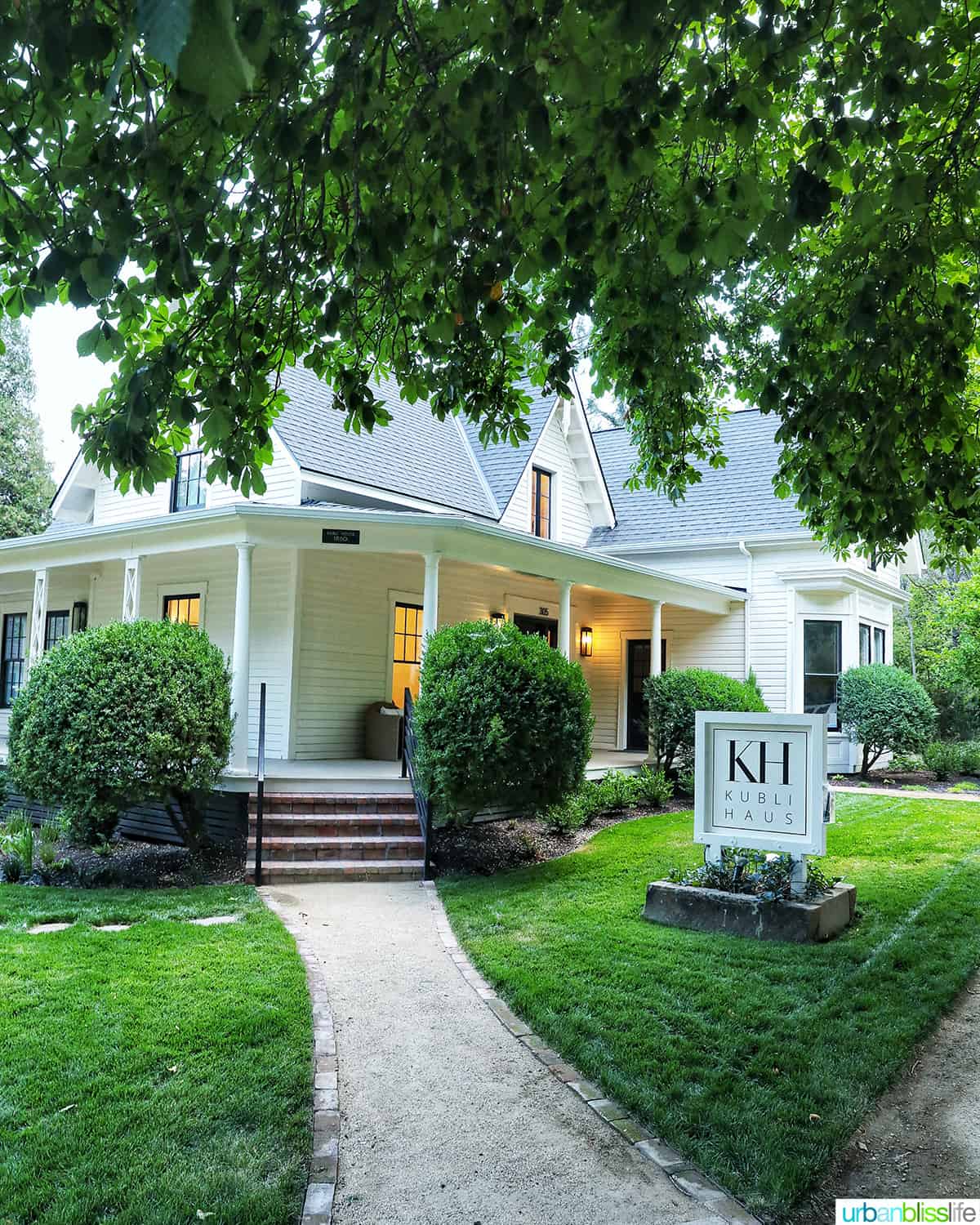 This historic 1860 home on the National Register of Historic Homes has recently been lovingly restored into Jacksonville Oregon lodging. There are four suites and one studio, each with private entrances and gorgeous spaces.
I stayed in Suite 3, and absolutely loved it. It was a stunningly renovated yet cozy comfy home away from home. Each suite is quite large, with lots of privacy, a kitchenette, and the most amazingly luxurious bathrooms with free-standing tubs and large walk-in showers.
Be sure to read my full article on the Kubli Haus.
McCully House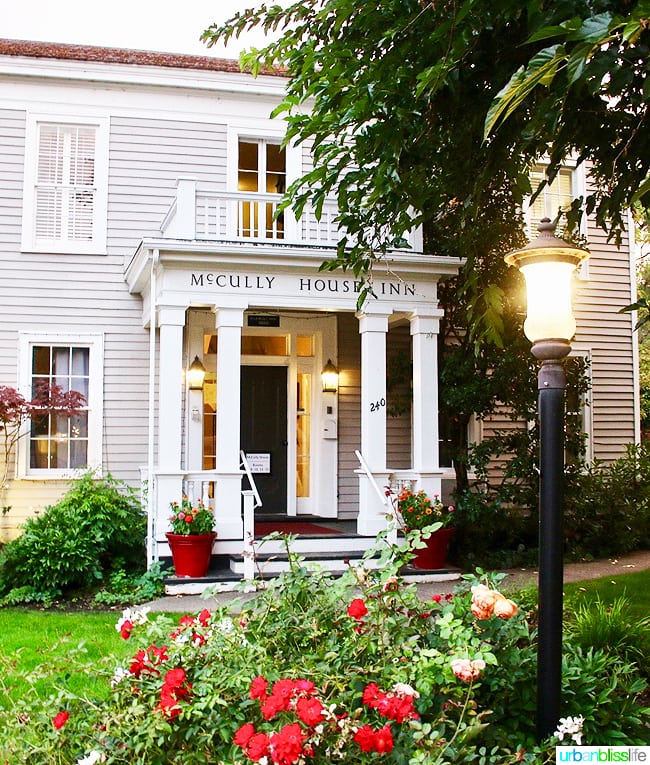 I have also stayed at the McCully House Inn, which is one of three places with Country House Inns. With five guest bedrooms and two luxury suites, the McCully House Inn also offers privacy. I stayed in the Library Suite - aptly named because of the sweet library nook off of the main bedroom.
Oh how I loved this cute suite! The king size bed was so comfortable and I wish I had been able to stay more than one night to take advantage of the library and fireplace, as well as the large bathroom with jetted tub.
Each guest room in the McCully House Inn also includes a coffee maker, refrigerator, large flat screen television, free bottled water, and Aveda bath products.
🎶 Britt Festival
Since 1963, the Britt Music & Art Festival has drawn audiences from all over the world to Jacksonville's outdoor ampitheatre. The season runs from about June through the end of September (the 2017 season is now over).
One of the main attractions in Jacksonville, Oregon is the annual Britt Music & Art Festival.
We had the pleasure of attending one of the last concerts of the season: the John Butler Trio. Musical performances include bluegrass, country, pop, and the Britt Orchestra. In 2017, performances included The Decemberists, Rick Springfield, Goo Goo Dolls, Huey Lewis, Collective Soul, and Michael Franti.
There are a few different food vendor options as well as local beer and wine pours at Britt Fest. The food here was one of the most pleasant surprises of this trip!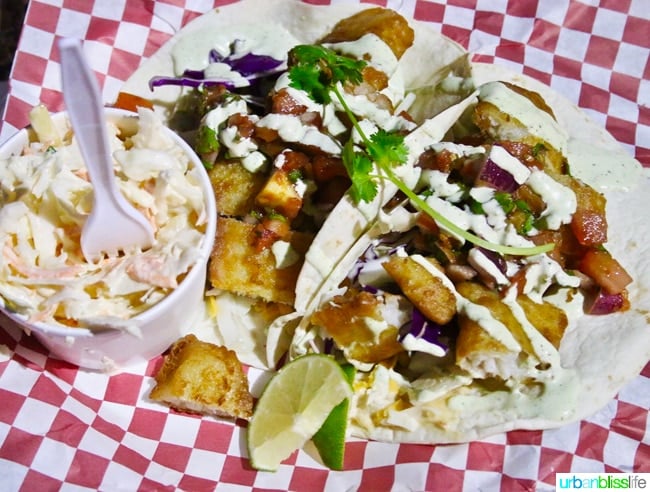 At Britt Fest, I enjoyed the most delicious fish tacos from Back Porch Bar & Grill. The local eatery is one of a handful that also has a regular outpost at the Britt Music & Art Festival.
The fish was fresh and tender, with delicious veggies, cooked up to tasty near perfection. I LOVED these fish tacos! This dinner and a show was one of two meals we enjoyed during this trip to Jacksonville, Oregon.
🍽 Jacksonville Inn
I've enjoyed breakfast and dinner at the Jacksonville Inn, located right on the town's main street: California Street.
With an old time saloon ambience, the Jacksonville Inn is a historic bed and breakfast that offers travelers a more upscale dining option in town.
Jacksonville Inn offers a fine dining menu for lunch and dinner, including fresh local seafood, prime rib, and hazelnut stuffed chicken. They also boast of a 2,000 bottle wine list, which I'll have to check out more on our next visit!
For brunch, the salmon eggs benedict were flavorful and satisfying. And I love that they offer tables a starter of fresh sweet scones to start off the meal.
There are many more restaurants, coffee shops, and bars to try in Jacksonville. One of our favorites when we lived in Southern Oregon was Bella Union - an always bustling, large family-friendly restaurant with tasty pizzas, pastas, sandwiches, and more.
🗺 Visit Jacksonville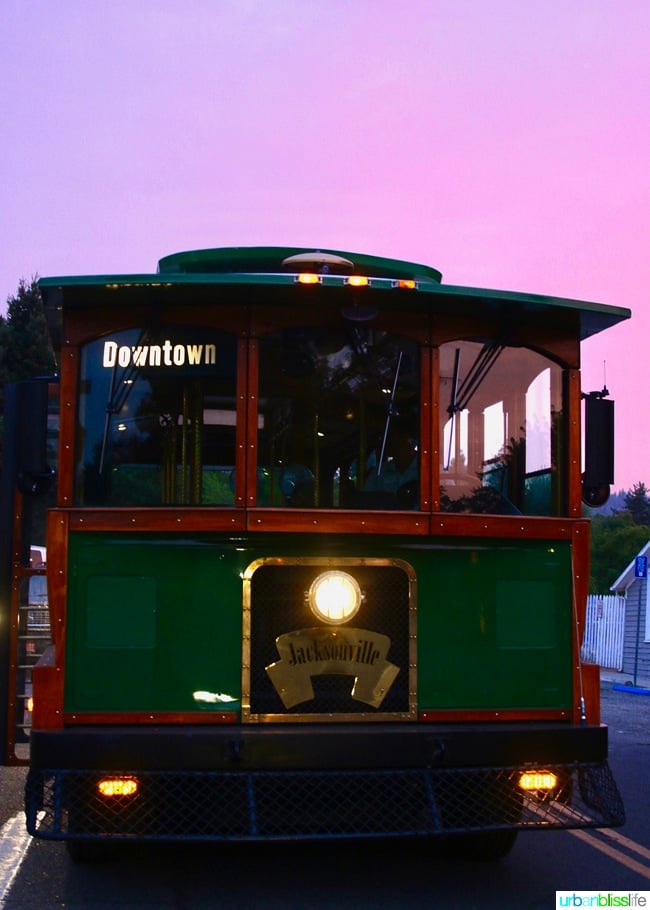 There is so much more to explore in and around Jacksonville, Oregon. Soon, I'll share some of the amazing wine tasting experiences you can enjoy nearby.
In the meantime, if you're looking to visit Southern Oregon, be sure to book at least a day or two in Jacksonville. I think you'll fall in love with this charming town!
For more information, visit the Jacksonville, Oregon website.