André's Confiserie Suisse brings a little bit of Switzerland – and a whole lot of deliciousness – to the Midwest.
In the Midwest, there's a special place that will transport your tastebuds temporarily from the warm glow of gentle flat plains to the vibrant rollings hills, snowy mountains, and bustling cities of Switzerland.
Since 1955, André's Confiserie Suisse has been making traditional gourmet Swiss chocolates and serving classic Swiss cuisine to Midwesterners. Master Konditor-Confiseur André Bollier and his wife Elsbeth immigrated from Basel, Switzerland in June of 1955, and opened up their chocolate shop that same year.
The Bolliers are good friends of my husband's family, and when we've visited Kansas over the years, we've always made a point to stop into this wonderful restaurant and chocolate shop. When we were in Kansas this year for Thanksgiving, we enjoyed a lovely lunch and visit with old family friends at André's.
Read more about our recent travels to the Midwest in my Holidays in the Heartlands post.
Andrés Confiserie Suisse
André's has two locations: one on Main Street in Kansas City, Missouri, and the other in Overland Park, Kansas.
The Kansas City location includes the chocolate shop and tea room, serving lunch each day. You'll also find the Main Street Cafe at this location, which serves a variety of small bites, sandwiches, coffee and tea, beer, and wine.
The Overland Park location includes the chocolate shop and tea room.
Chocolate shop
With the third generation Bollier confiseur (confectioner) at the helm (René Bollier, André's grandson), André's continues to produce world class chocolates using traditional Swiss methods.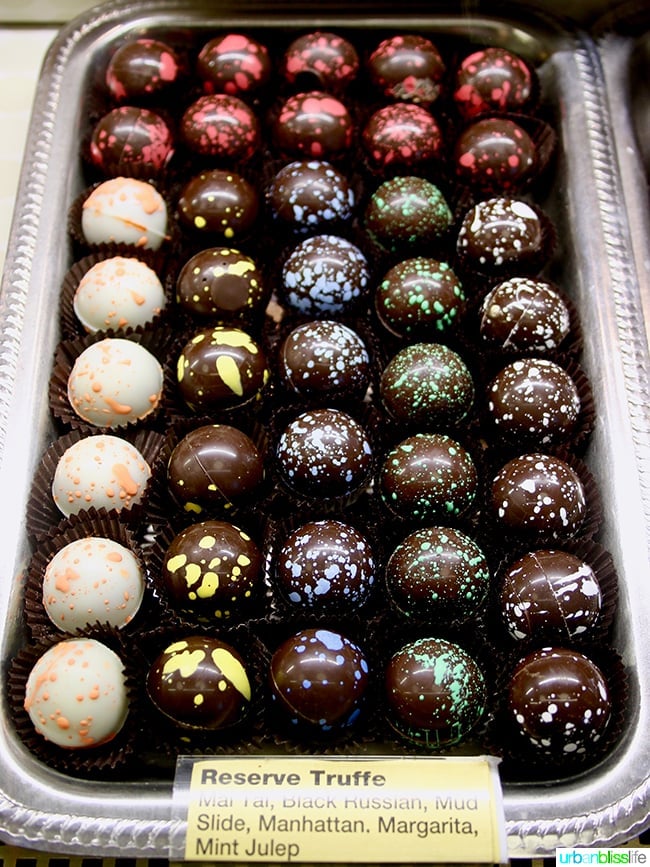 From truffles to tortes, from candy bars to cookies, each sweet treat made at André's is a focused, thoughtful, delicate creation that is at once artistic expression and delectable indulgence.
The flavors are unique and rich, bold and pronounced with each bite. They do not skimp on quality ingredients here, and it shows.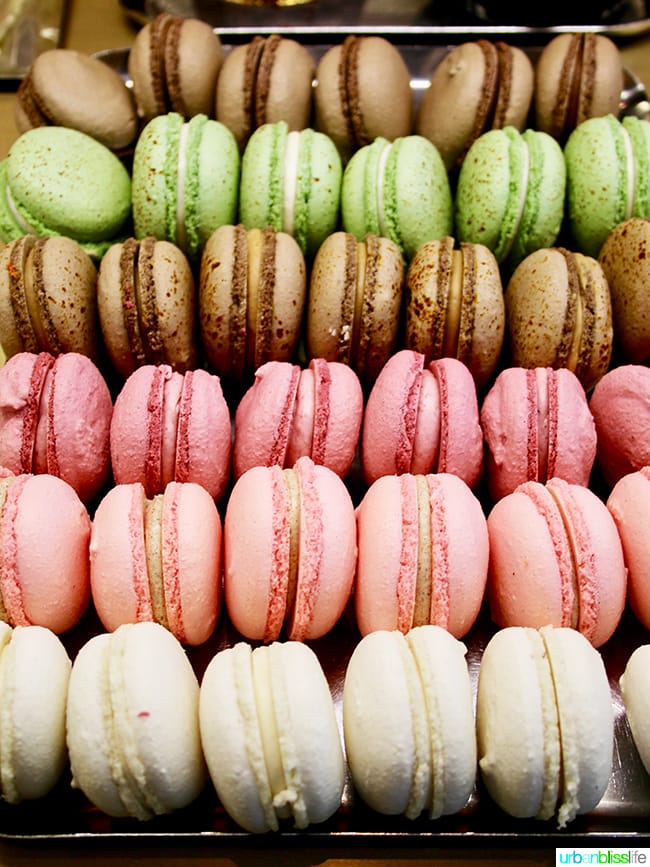 We were able to enjoy some desserts at the end of our lunch at André's, and after trying a bite of each (because: of course we each had to try a little of everything), it is difficult to choose a favorite.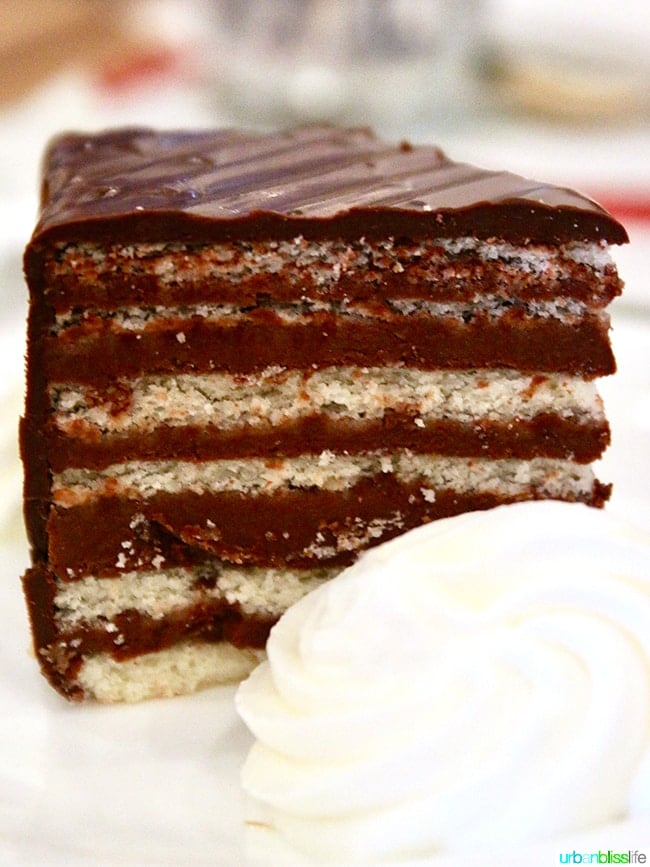 The Chocolate Ganache Cake with Hazelnut Buttercream was light and airy, with just the right amount of chocolate in each bite.
The Napoleon, served with a delightful macaron, had beautiful structure and balance of flavors.
A wonderful dessert if you're looking for something sweet but not chocolate is the Petit Four. It's soft and delicate, with just the right amount of sweetness to carry you through the afternoon.
The Matterhorn is a must-try at André's. Chocolate cake and chocolate buttercream are mixed together and hand sculpted to resemble Switzerland's famous mountain, then covered in chocolate fondant and topped with white fondant. It's a sweet, delicious nod to the iconic landmark.
Dining
In addition to the incredible chocolates and pastries, André's serves lunch from 11 am until 2:30 pm each day in the Tea Room at both locations.
The 4-item prix fixe lunch menu changes daily, but the Quiche Lorraine and Cheese Pie is offered each day in addition to the rotating menu items. Each lunch costs around $18 - $19, including tax.
Here's a look at some of the items our family enjoyed during our visit.
The Beef Pot Pie was served with a side of tomatoes and a small soup (I want to say it was butternut squash, but I'm not positive). The pastry crust for the pot pie was perfect: buttery, tender, and flaky, and the beef pot pie filling with veggies was a warm welcome on a brisk fall day.

My husband and a few others at our table enjoyed the Cod Casserole with rice and a small salad.
The service was pleasant and quick, but we didn't feel rushed. It really is a great place to enjoy lunch while you're out and about doing your holiday shopping nearby at the Plaza.
And, of course, don't forget to treat yourself to some expertly crafted Swiss chocolates and pastries before you leave. They have an incredible array of holiday gift sets available right now.
Visit
André's Tea Room - Kansas City, MO
018 Main Street
Kansas City, MO 64112
816.561.3440
Store Hours: Monday - Friday 7:00am - 7:00pm (Café open until 9pm) and Saturday 7:00am - 6:00pm (Café open until 9pm)
Lunch Hours: Tuesday - Saturday 11:00am - 2:30pm
André's Tea Room - Overland Park, Kansas
4929 West 119th Street
Overland Park, Ks 66209
913.498.3440
Lunch Hours: 11:00 - 2:30 (Coffee, tea & pastries served before & after lunch until 4:00)
Store Hours: Monday thru Friday: 10:00 to 5:30 and Saturday: 10:00 to 5:00
For more information, visit André's website.
More culinary travel ideas