A quick look at our travels to spend holidays in the heartland, in Kansas and Missouri.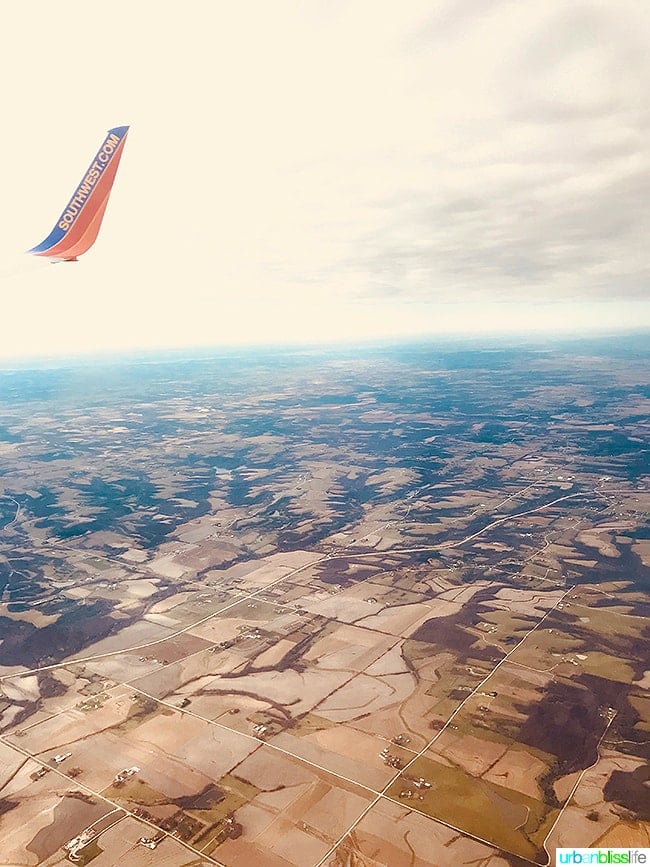 For the longest time, I didn't understand that there was a Kansas City, Kansas AND a Kansas City, Missouri.
To confound matters, the two are right next to each other; Kansas City, Kansas is basically a suburb of Kansas City, Missouri.
Why you gotta be so confusing, Midwest??
I didn't have a reason to visit either until I married my husband. He was born in Kansas City but then most of his family moved to Switzerland, where his mother grew up, when he was about 10 years old. So now, in addition to spending vacations in Switzerland (yay!) we've also had the pleasure of spending a few holidays in Kansas (a different kind of yay!).
This year, we spent Thanksgiving in Kansas, where my oldest brother-in-law lives. It was a fantastic week full of family fun and good food. Since I've never done a travel post on any locations in the Midwest yet, I thought I'd share some of our trip with you.
Holidays in the Heartland
This is the third holiday we've spent in Kansas, and each time, the weather has been amazing!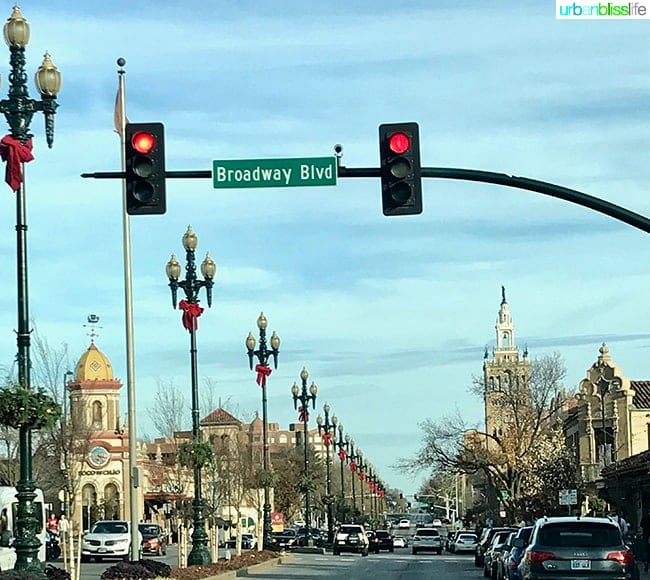 Though the first day was windy and chilly, the winds died down and the rest of the week was warm and sunny.
We enjoyed walking around Country Club Plaza and doing some Black Friday shopping in the sunshine.
Country Club Plaza is in Kansas City, Missouri, near the state border. This outdoor shopping destination has hundreds of stores, and plenty of cafes, restaurants, and bars. You'll also find a good number of hotels right on or near the Plaza.
Fried Turkey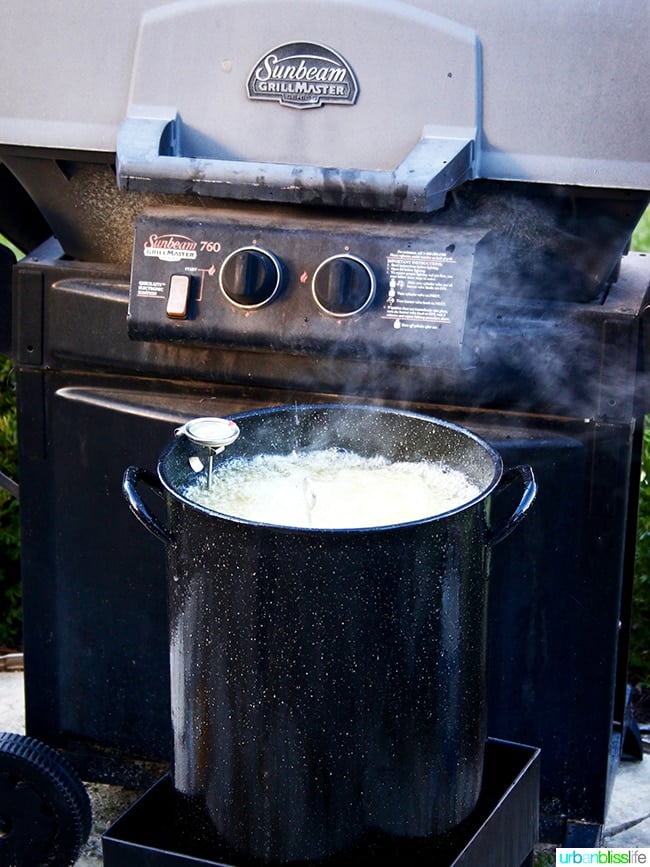 On Thanksgiving Day it was sunny and a warm 70 degrees.
Perfect weather for a walk around the neighborhood, for the kids to play soccer in the yard, and for frying up the perfect Thanksgiving turkey.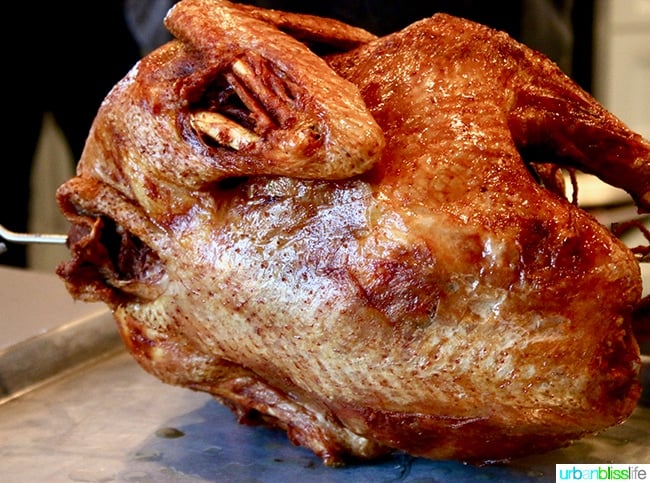 Thanksgiving dinner was amazing. My brother-in-law makes an absolutely delicious fried turkey.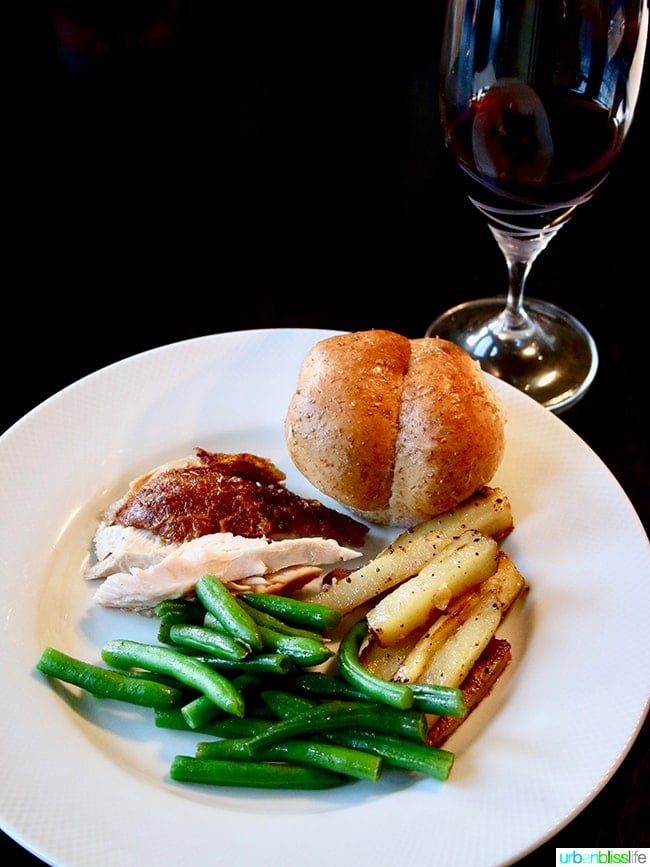 Midwest eats
Since we were staying with family, most of our meals were enjoyed at my brother-in-law's and sister-in-law's house. We did, however, venture out a few times.
Living in the Pacific Northwest, we aren't near any Waffle House locations. The Waffle House is THE iconic American diner chain, with 2,100 locations, mostly in the South and Midwest. Somehow, I convinced the crew to go for breakfast one day.
Unfortunately (or fortunately?), the location we went to in Shawnee, Kansas was full, so we ended up moving on to another spot. At least we can say we've been inside one now!
First Watch restaurant
Instead of the Waffle House, we ended up having breakfast/brunch at First Watch in Shawnee, Kansas.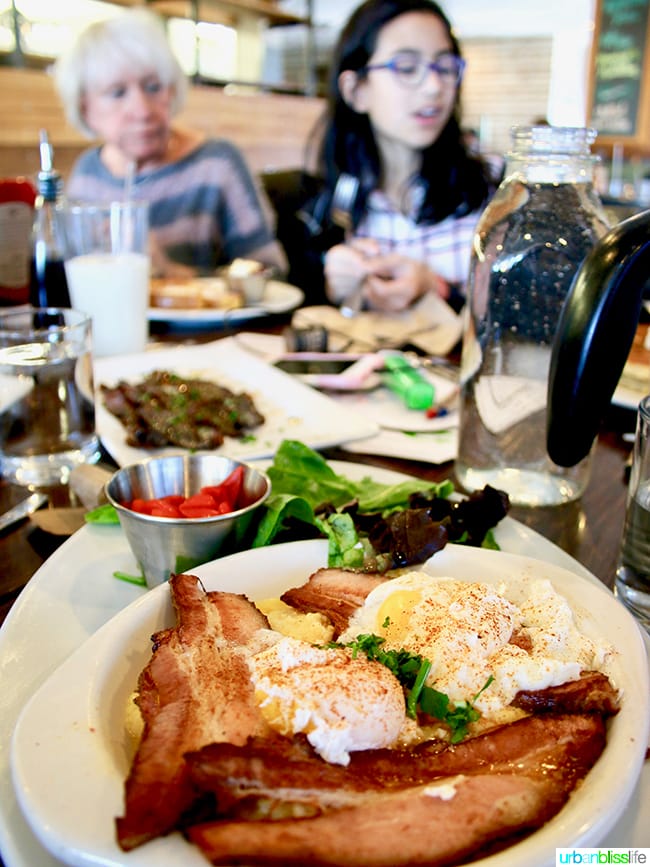 I had no idea that First Watch was a national restaurant, with not only eight locations in Kansas/Missouri, but dozens throughout much of the United States. We don't have them anywhere on the West Coast.
The First Watch Shawnee, Kansas location is large and felt like a brunch spot you'd find in Portland. The menu is focused on fresh ingredients, with lovely daily specials, and the food was delicious. I highly recommend eating here, and I'll be sharing a separate restaurant review on First Watch soon.
Andrés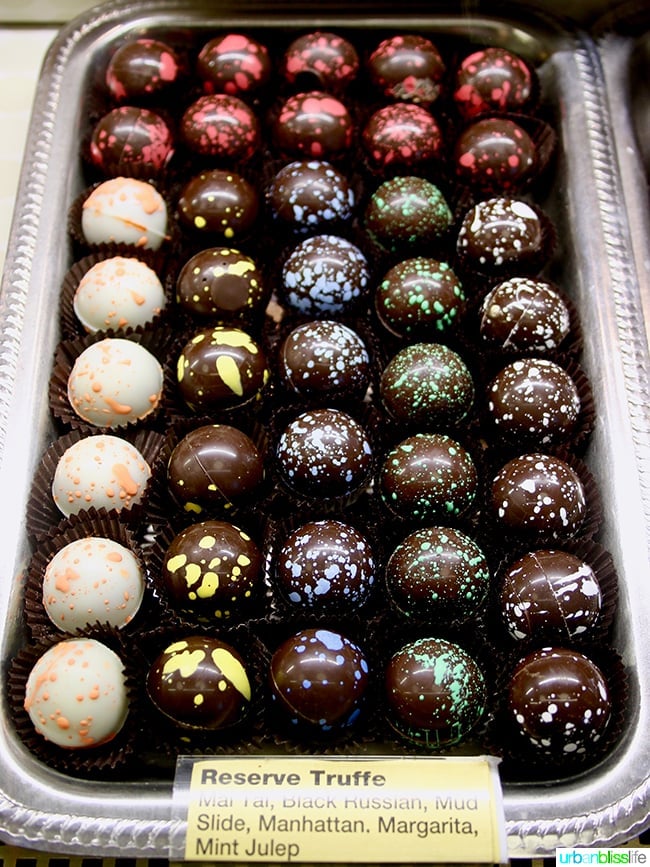 Andrés is a Swiss restaurant and chocolate shop owned by the sweetest family, who happen to be longtime friends with my husband's family. There are two locations: Overland Park, Kansas and Kansas City, Missouri.
We enjoyed a lovely lunch at Andrés the day after thanksgiving, and I'll be sharing a separate restaurant feature on this adorable Swiss chocolate shop & tearoom soon!
Austins Bar & Grill
I've been to Kansas three times now, and had never really had ribs outside of one last ditch effort to try KC ribs at the airport before our last flight out of there a few years ago. Needless to say, that wasn't the best BBQ. This time, I was determined to have some *real* KC BBQ. But where should we go?
Before our trip, I had asked on Twitter, on Facebook, on Instagram. I tried to ask the visitor's bureau, but never received a reply. So on our first day in Kansas, when we took my nephews out for a late lunch, I decided enough was enough: it was time for some BBQ!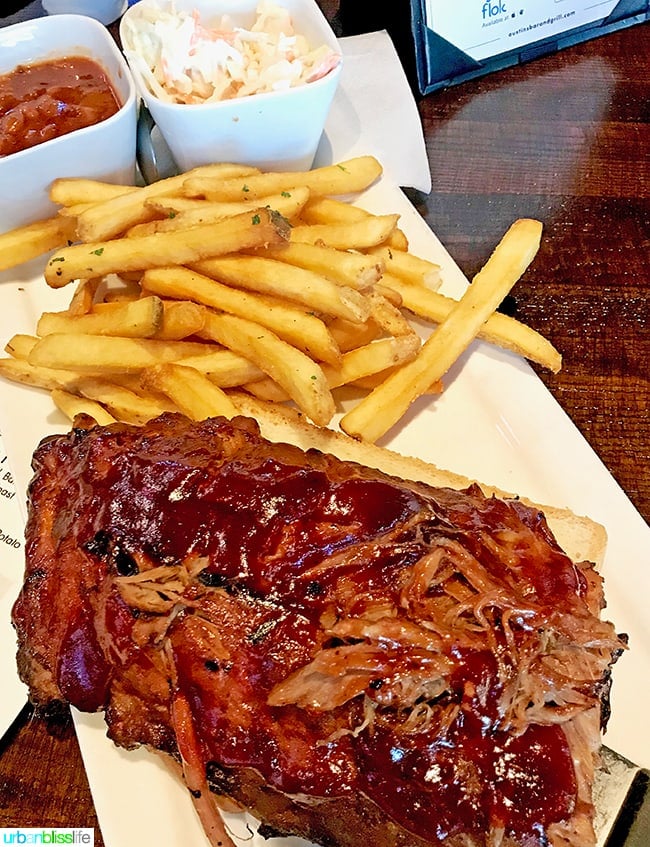 We went to Austins Bar & Grill, which has three locations in Kansas and Missouri. I was tempted by the Alaskan Salmon sandwich, but NO, that would be the wrong choice for this trip, friends: I could have salmon anytime, any day - AMAZING salmon - here in the Pacific NW. I stuck to my guns, and ordered a half rack of baby back ribs.
They were delicious. Were they the best? I wouldn't say they were the best, but the meat was tender, the BBQ sauce had a nice little tang to it, and my belly was happy and full. If you have recommendations for BBQ spots I should try next time we visit KC, please let me know in the comments below!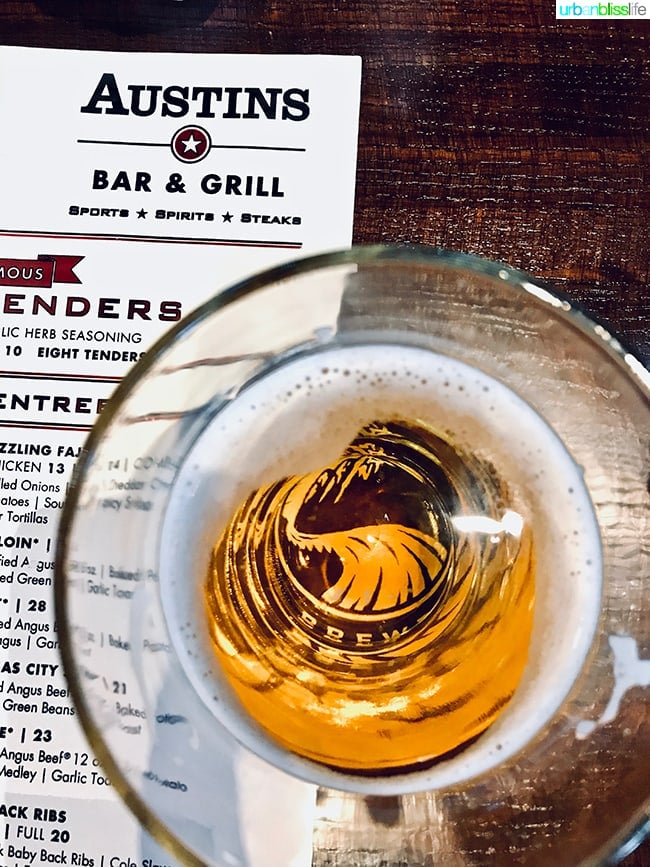 Kansas City (Kansas and Missouri) also has a growing craft beer scene.
Hubby tried a few local beers while we were here, and enjoyed one from KC Bier. We have also, throughout the years, enjoyed beer from Boulevard Brewing, one of KC's largest brewers.
Oregon wines in the Midwest
A fun, unexpected find during this trip was a liquor store that sold a large selection of excellent Pacific NW wines (oh hello, Evolution Wines, Raptor Ridge Winery, and Soter Vineyards/Planet Oregon Wines!).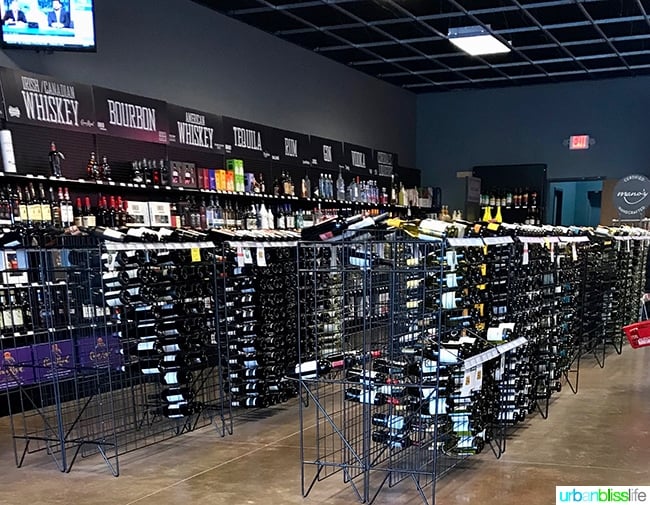 If you're ever in the area, and want to enjoy some nice Oregon and Washington wines, stop by Prairie Liquors in Olathe, Kansas. They had such a great selection, we stopped by here twice during Thanksgiving week!
TopGolf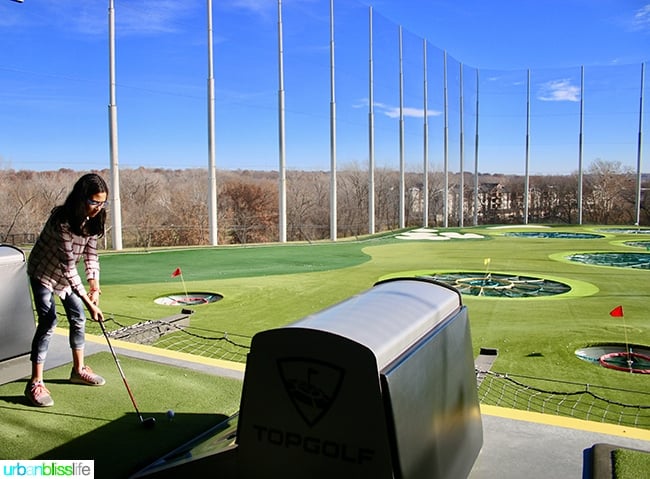 On our last full day in Kansas, it was another gorgeous, sunny day, so we went to TopGolf in Overland Park, Kansas.
If you haven't been to a TopGolf near you yet, it's basically a jumbo size high tech driving range. The one in Kansas has three main levels, with food and beverage service at each golf station in addition to on-location restaurants. At $25 per hour, TopGolf is a lot of fun. You don't need to be a pro golfer or know more than this: pick a club, hit the ball forward, high five your friends, sit back and have fun.
Travel by Toyota Sienna
Since we were in Kansas for 5 days, we needed some wheels to get around town. The great folks at DriveShop hooked us up with a 2017 Toyota Sienna minivan to test drive during our travels, and let me tell you: the Toyota Sienna was the ideal car for holiday travels!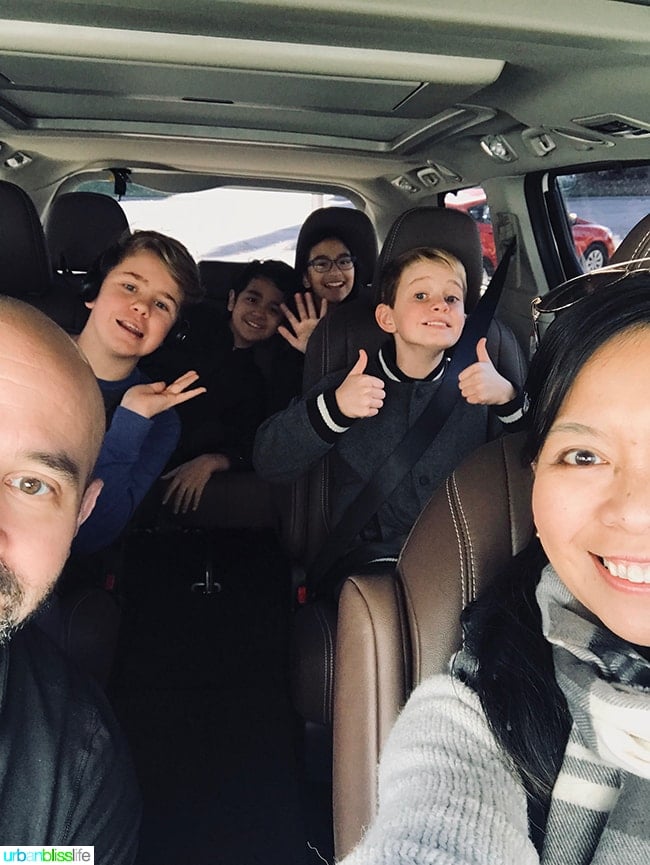 The Toyota Sienna seats seven people comfortably, with plenty of space for bags and all of those holiday grocery trips and shopping trips.
With sleek exterior and interior styling, the Toyota Sienna starts at around $30,000. With added features, I estimate that most families will likely spend around $35,000 - $40,000 in order to get the Sienna with the most family-friendly features.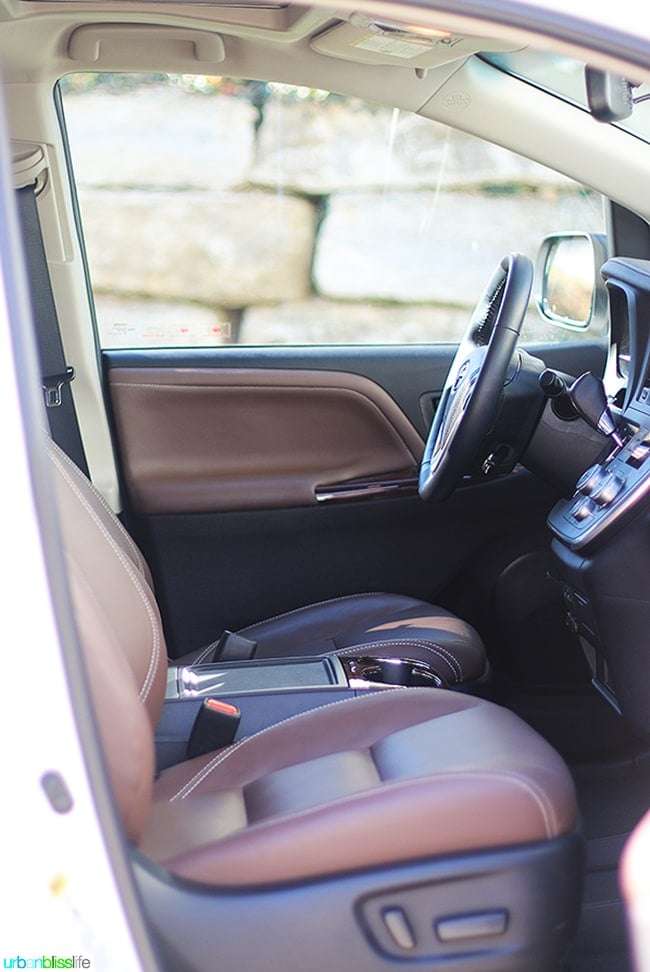 The Limited Edition has all of the safety features as the other versions of the Sienna, as well as All Wheel Drive, premium leather trim and multi-stage heated seats (and heated steering wheel, which I LOVE!), and more.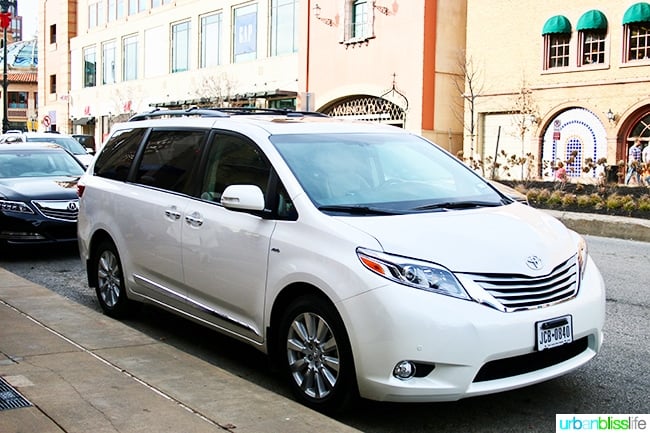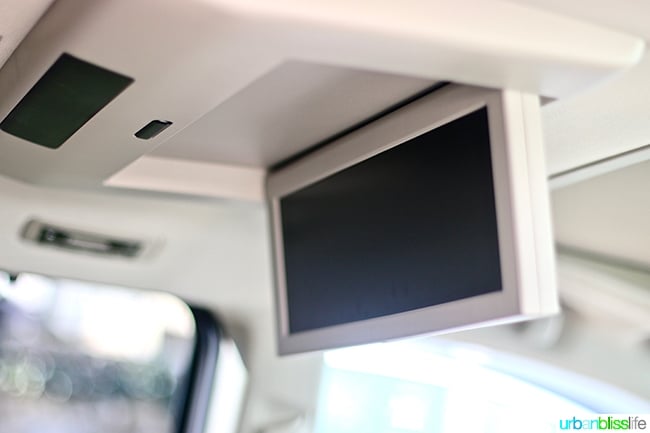 The screen for the entertainment system is different from any I have seen before - it's narrow and wide, which I imagine helps rearview vision better for the driver.
The Sienna drives smoothly and handles the road beautifully. With 296 horsepower, and a 3.5Liter V6 engine, this minivan has some quick pick-up and speed.
I've never considered myself "a minivan mom," but I had to admit: I really enjoyed driving the Toyota Sienna around Kansas. If you're on the fence, I'd definitely take this one for a test drive and see for yourself!
Coming home
My family truly loved spending this holiday in the heartland. We loved spending time with family, and we also enjoyed exploring a bit of the MidWest. There's so much more open space and land compared to the West Coast and East Coast; freeways seem immensely wider than elsewhere, and the roads appear to stretch forward for days.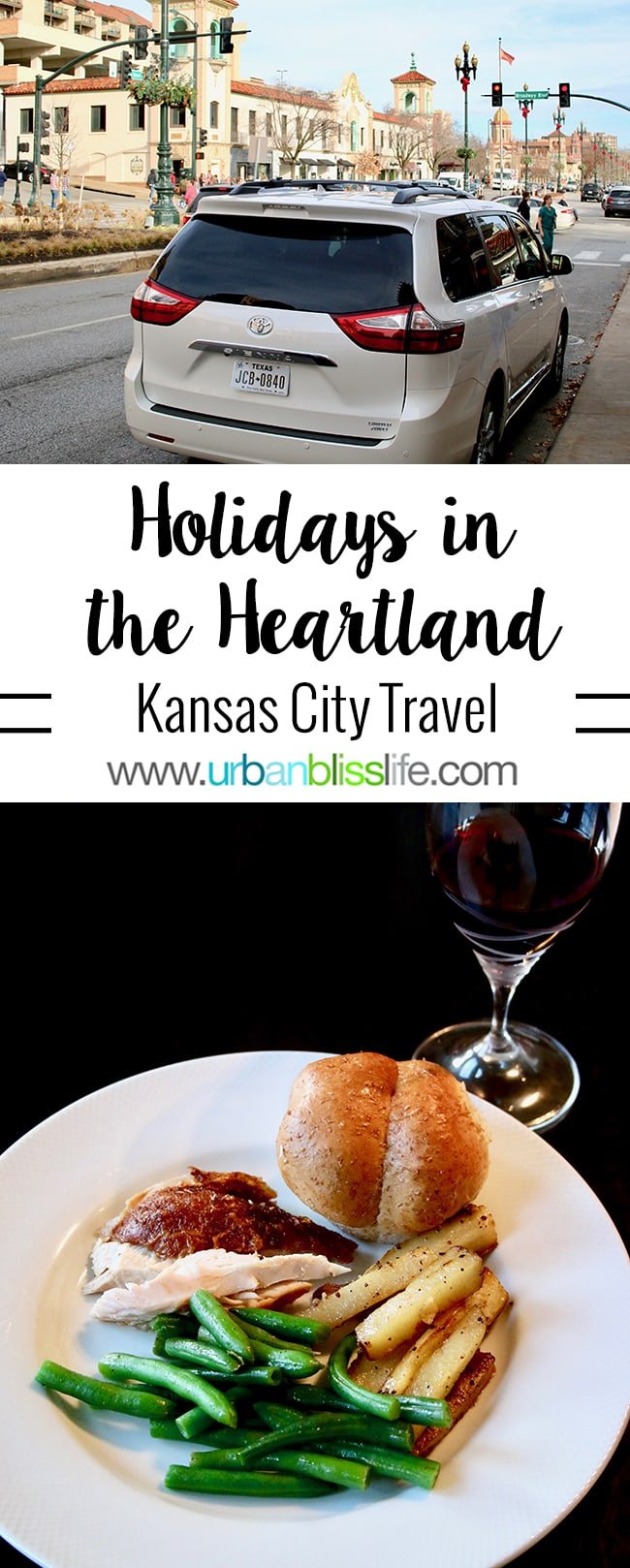 Have you been to Kansas City - either Kansas or Missouri? If so, what spots would you recommend for our next visit?
---
More travel ideas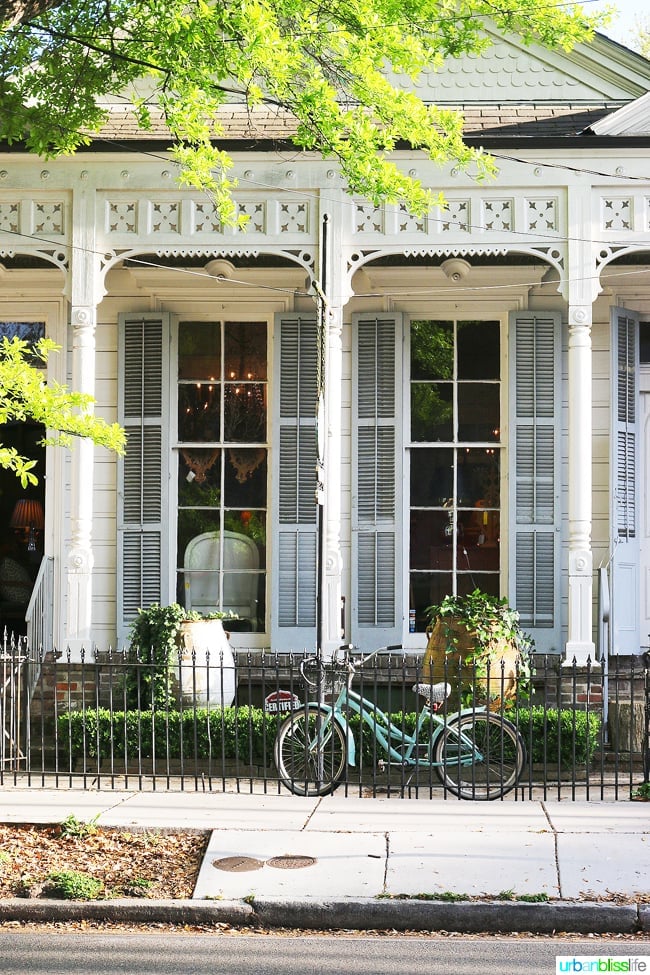 I partnered with DriveShop and Toyota to test drive the Toyota Sienna in this post. All opinions and photos are, as always, my own.