Magazine Street is one of New Orleans' most vibrant locales, packed with shopping, eating, and drinking adventures! Here's a look at some of the Top Things to Do on Magazine Street when you visit New Orleans!

New Orleans, Louisiana is always an exciting place to visit, any time of year. When you think of NOLA, you may think of Mardi Gras, Bourbon Street, Canal Street or the French Quarter. But there's so much more to this city, nicknamed The Big Easy and the Crescent City, located on the Mississippi River.
One of my favorite trips to NOLA was on a mother-daughter vacation. We had a great time eating our way through the heart of the French Quarter, including the famous Café du Monde coffee shop, and finding local art in the French Market of Jackson Square. We visited the WWII Museum and the Audubon Nature Institute.
And, we had an amazing time walking up and down Magazine Street. It's such a special place. If you're traveling to New Orleans, definitely add Magazine Street to your itinerary. It's one of the best places to spend an afternoon!
Explore New Orleans
Go on an expedition through the Big Easy including the French Quarter, Treme, the Esplanade, the Garden District and the Metairie Cemetery
Stop by top attractions such as the LaLaurie Mansion and New Orleans Pharmacy Museum, all while listening to the guide's detailed stories of the paranormal and beyond
Discover the oldest neighborhood in New Orleans during a French Quarter walking tour
Jump to:
📍 Location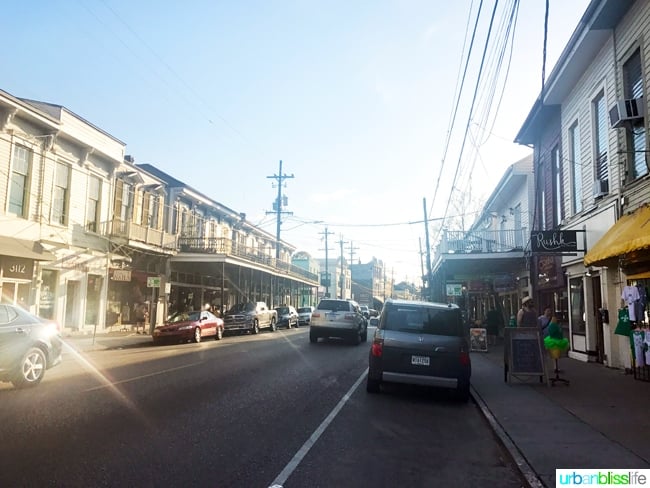 This six-mile long street is one of the longest streets that runs through New Orleans. It stretches from Uptown New Orleans by the Audubon zoo through the Lower Garden District and into downtown New Orleans and the central business district.
It's six miles of specialty shops, some of the city's best restaurants, great live music venues, coffee shops, jazz clubs, art galleries, and historic homes. So put on your walking shoes, and get ready for a fun stroll through this popular destination!
---
🛍 Magazine Street boutiques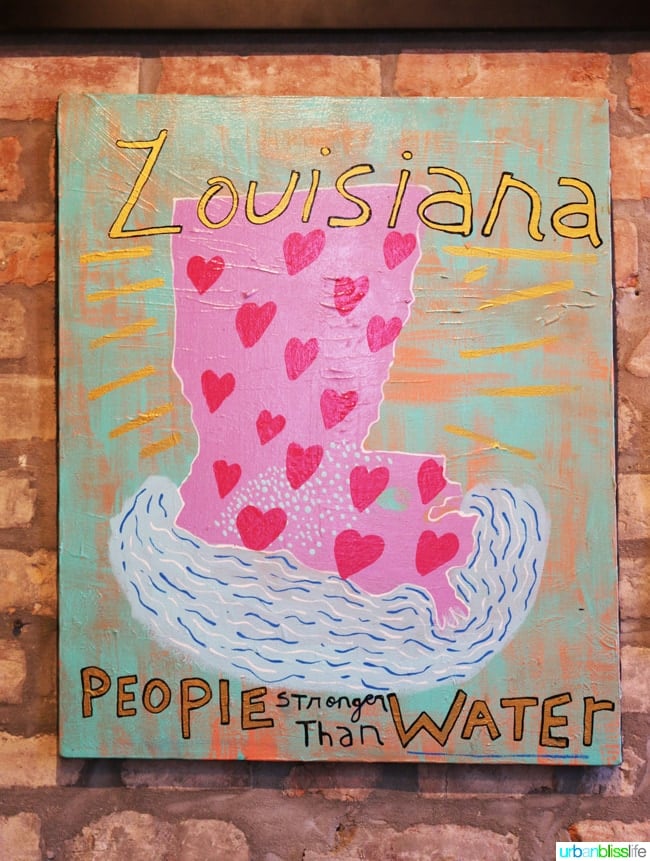 You'll find pretty much anything you're looking for on Magazine Street. From fine French pastries to beautiful pottery to custom art, the local boutiques are diverse and plentiful.
Key boutiques to check out:
🍽 Restaurants on Magazine Street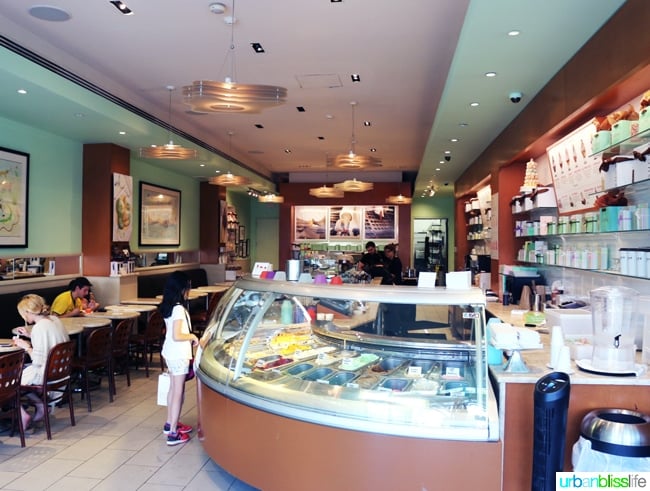 If you're hungry, you'll find no shortage of restaurants.
🥗 Try the New Orleans cuisine
Garden District architecture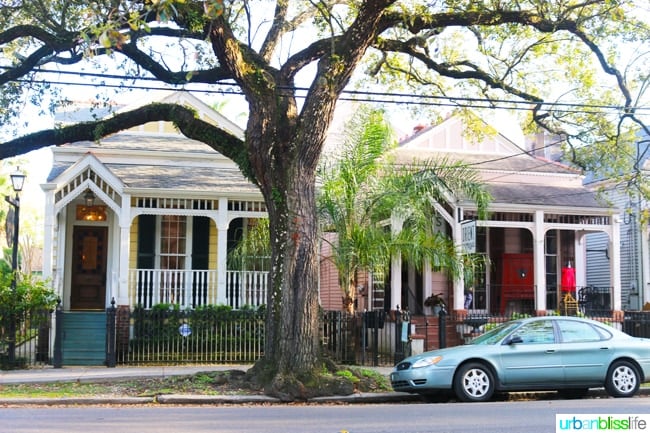 Magazine Street is also an excellent afternoon stroll because the shops are weaved within the residential homes and historic mansions of the Garden District. While you are enjoying your day of shopping and eating, be sure to soak up some of the gorgeous and unique architecture around you. It's seriously one of the best things about this area.
💫 Dive deep into New Orleans Garden District on a walking tour including Lafayette Cemetery with an experienced guide
Click herе to book
Here's a look at just some of the beautiful homes we observed.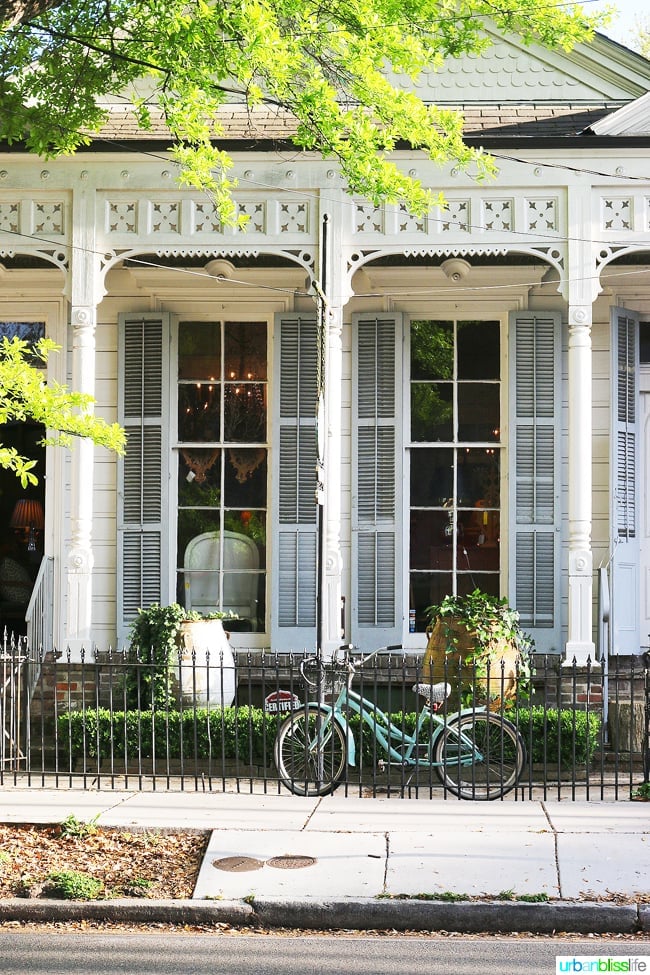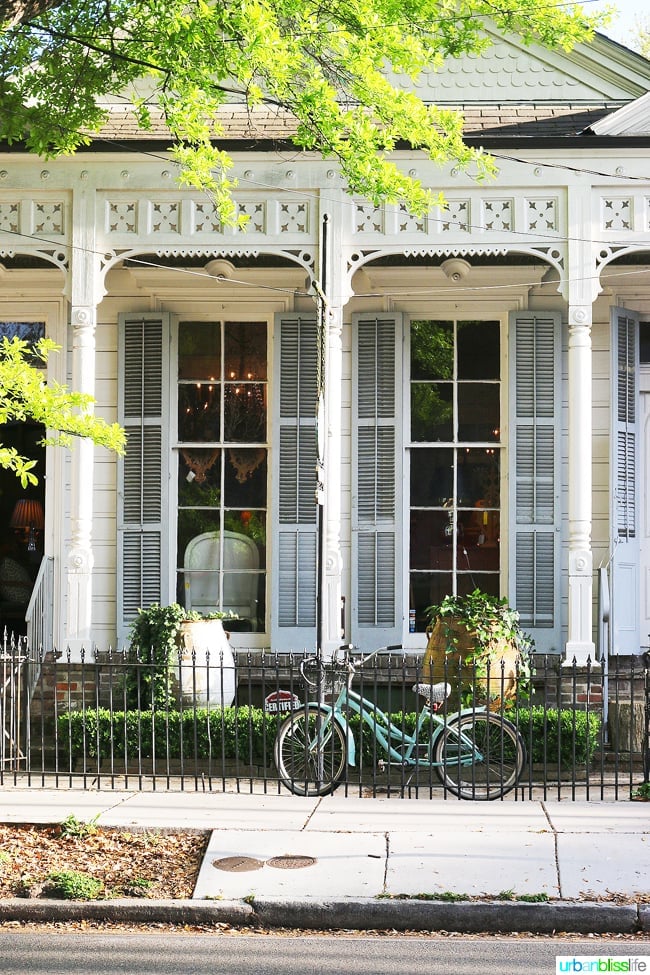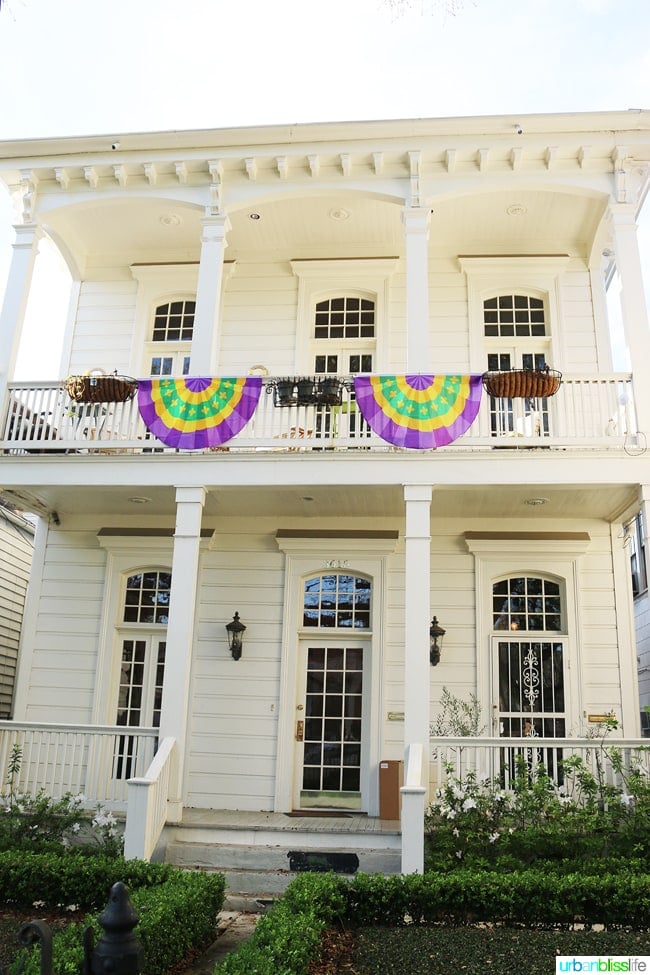 Tips for visiting Magazine Street
There are so many fun things to do on Magazine Street. You'll have to visit this magnificent six-mile stroll-worthy spot for yourself!
What's the best way to get to Magazine Street?
Magazine Street is easily accessible by car or public transportation from the French Quarter or Downtown New Orleans. You can take the St. Charles Street Car and walk just a few blocks over or take #11 RTA Bus that rides straight down Magazine St. We took an Uber and a Lyft to and from downtown, and it cost us approximately $6 per ride.
Taking a walking tour of New Orleans is a great way to see the best of the city in a shorter amount of time. Check out some of the most popular New Orleans sightseeing tours here:
Where to stay in New Orleans
Search for the best place to stay in New Orleans using the form below.
More New Orleans travel guides
Be sure to check out more of our New Orleans travel articles.
If you visit, please be sure to let them know that you read about it on Urban Bliss Life! And if you snap some pics, tag us @UrbanBlissLife and #UrbanBlissLife on Instagram, TikTok, Twitter, and Facebook.