Magazine Street is one of New Orleans' most vibrant locales, packed with shopping, eating, and drinking adventures!
Magazine Street:
Shopping, Eating, Drinking Adventures

I loved being able to travel to New Orleans, Louisiana on a mother-daughter vacation. One of the memorable adventures we had was walking up and down Magazine Street.
This six-mile long street is one of the longest streets that runs through New Orleans. It stretches from the edge of the French Quarter and Central Business District (CBD) all the way down to the Uptown neighborhood, by the zoo.
It offers travelers some of the best shopping, dining, spas, and bars in town. So put on your walking shoes, and get ready for a productive and fun afternoon stroll!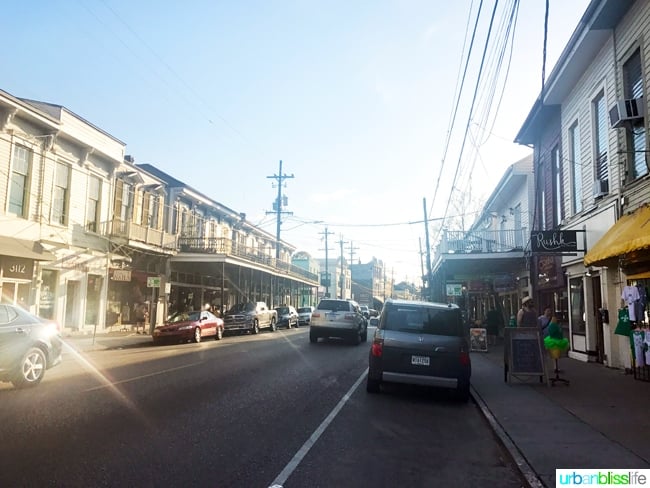 ---
Shopping
You'll find pretty much anything you're looking for here.
From fine French pastries to beautiful pottery to custom art, the shops are diverse and plentiful.
Here's a look at just a few that my daughter and I popped into for some shopping.
The French Library
3811 Magazine Street
New Orleans, LA
Visit The French Library website
My daughter is a Francophile, and The French Library was first on her list of places she wanted to visit on Magazine Street. Housing the largest collection of children's French books in the country, this shop is spacious and beautifully decorated in classic French fashion. There is a cafe in the back and space for families to gather.
Potsalot Pottery
3818 Magazine Street
Visit the Potsalot Pottery website

This adorable pottery shop is also the workshop for artists Cindy and Alex Williams. They make beautifully crafted bowls, plates, decorative objects, and more. They also sell pottery work and paintings from other local artists. My favorite painting in the shop was the one pictured above, which I felt was such a powerful message of love regarding Hurricane Katrina: People Stronger Than Water.
Discoveries Furniture & Finds
2850 Magazine Street
Visit the Discoveries Furniture & Finds website
Discoveries is a shop that we happened upon while waiting for our Lyft ride. It's filled with imported furniture, home decor, jewelry, artwork, and more - and they reportedly sell direct to customers at wholesale prices. It's a good thing we only had a few minutes in this shop, because I probably would have purchased something fabulous that would have required shipping... their furniture selection is amazing!
The Market
2855 Magazine Street
Visit The Market at Magazine & Sixth website
The Market at Magazine & Sixth is a spacious retail collaborative space featuring home decor, clothing, furniture, jewelry, gifts, and more. I loved all of the modern decor and artwork, and it's a great place to buy gifts for loved ones back home if you're here for a visit!
La Rivière Confiserie
3719 Magazine Street
Visit the La Rivière Confiserie website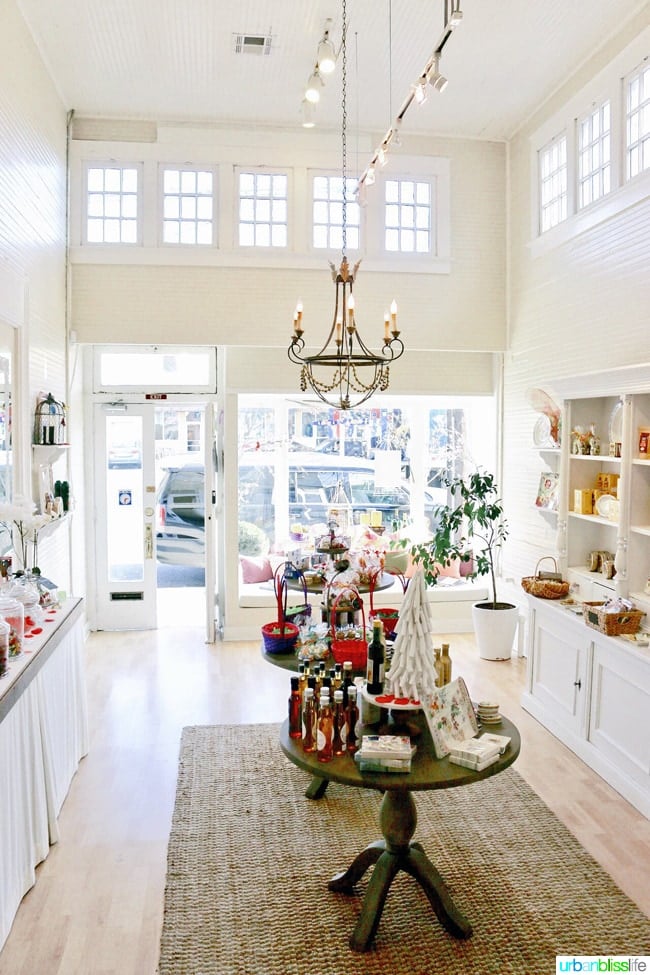 Continuing with my daughter's obsession with all things France, we stopped in to La Rivière Confiserie.
Oh my. She was like a kid in a candy store - quite literally.
La Rivière Confiserie is one of the newer kids on the block, opening at the end of 2015. This light and airy shop specializes in specialty European imports - particularly sweets. You can enjoy French macarons (my daughter's absolute favorite), caramels, chocolates, and thoughtful, elegant gifts. We both LOVED this beautiful shop and think everyone should shop here when visiting New Orleans!
Where to Eat & Drink
If you're hungry, you'll find no shortage of restaurants.
Kenton's (5757 Magazine Street) is an American whisky bar and restaurant. If you love bourbon flavors, you'll love this place! If you're looking for an upscale, fancy, expensive dinner, then Lilette (3637 Magazine Street) is the way to go. Lilette is a gorgeous restaurant serving classic French cuisine. Baru (3700 Magazine Street) is the hot spot for when you're in the mood for delicious Latin American tapas and sangria.
More options:
Dat Dog
3336 Magazine Street
Visit the DatDog website
Dat Dog is a European sausage and hot dog company that serves up tasty food in a fun, vibrant, totally NOLA atmosphere. The large patio is the perfect spot to enjoy a bite to eat and sip to drink while people watching on Magazine Street.
Sucré
3025 Magazine Street
Visit the Sucré website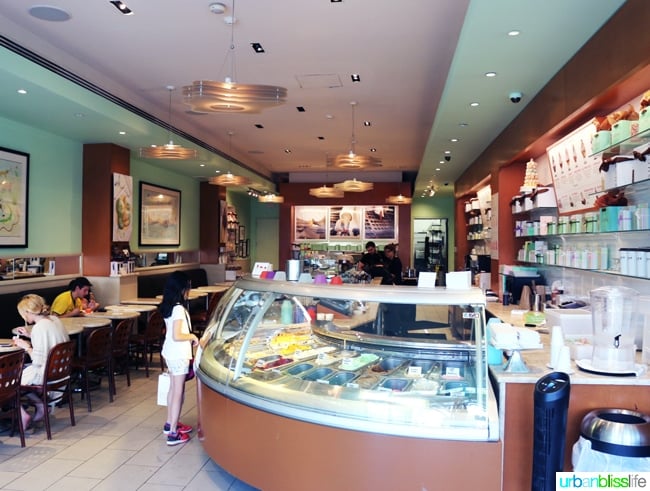 Sucré serves artisan sweets, including gelato, macarons, artisan chocolates, and more. It's a great place to rest and indulge your sweet tooth in-between all of the shopping!
District Donuts
2209 Magazine Street
Visit my post about District Donuts
Finally, I've already raved about our visit to District Donuts. You simply must stop by here! Enjoy a cup of coffee with some handmade from scratch donuts, cinnamon rolls, biscuits, sliders, and more.
Garden District Architecture
Magazine Street is also an excellent afternoon stroll because the shops are weaved within the residential homes of the Garden District. While you are enjoying your day of shopping and eating, be sure to soak up some of the gorgeous and diverse New Orleans architecture around you.
Here's a look at just some of the beautiful homes we observed.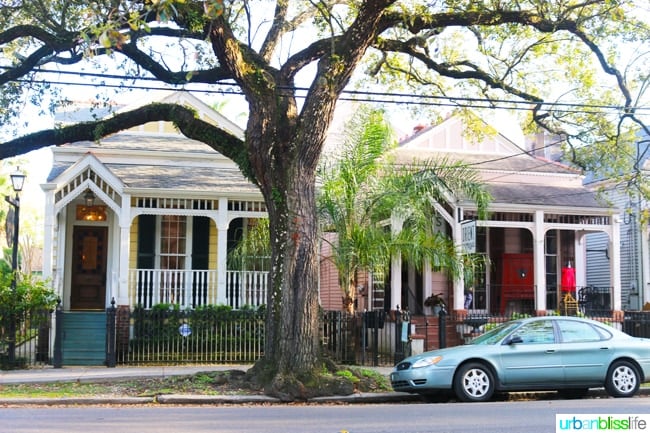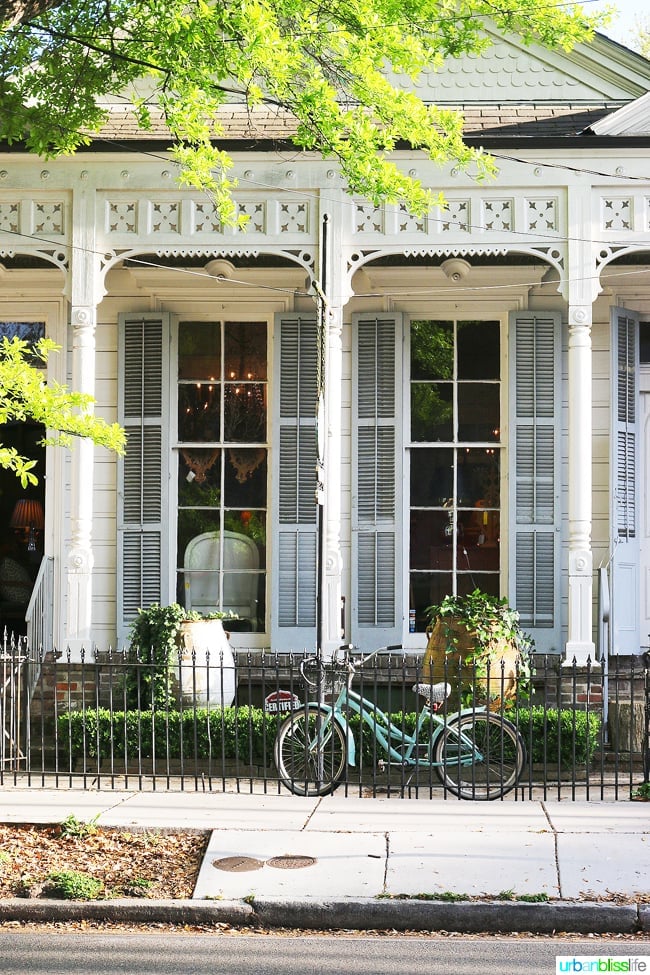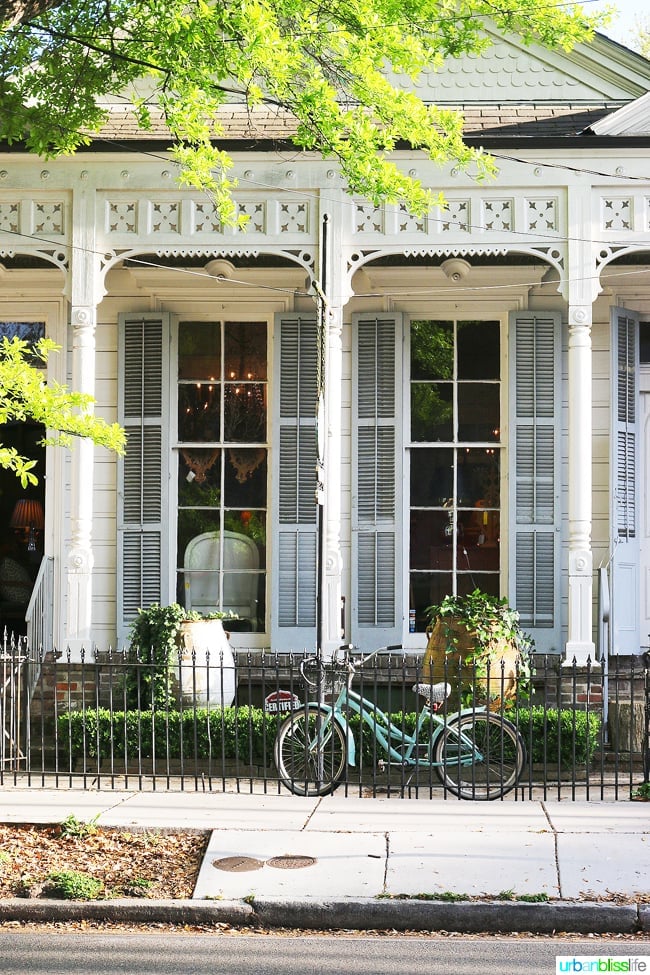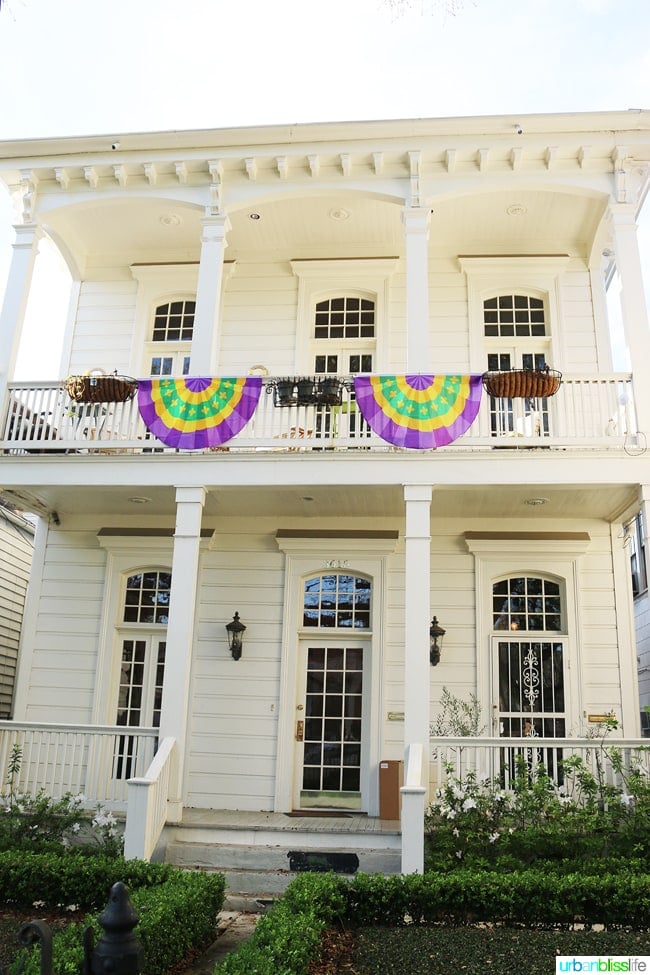 Visit Magazine Street
There is SO much more to Magazine Street than can ever fit into one blog post. You'll have to visit this magnificent six-mile stroll-worthy spot for yourself!
GETTING HERE: Magazine Street is easily accessible by car or public transportation from the French Quarter or Downtown New Orleans. You can take the St. Charles Streetcar and walk just a few blocks over or take #11 RTA Bus that rides straight down Magazine Street. We took an Uber and a Lyft to and from downtown, and it cost us approximately $6 per ride.
MORE MAGAZINE STREET SHOPPING, EATING, DRINKING ADVENTURES: To learn more and see a full directory of restaurants, bars, shops, spas, etc. visit the Magazine Street Merchant Association website.
More New Orleans Travel Bliss
Where to Eat in New Orleans: Johnny Sanchez
What to Do in New Orleans: National World War II Museum
Top Travel Tips for New Orleans, Louisiana
Where to Eat in New Orleans: District Donuts