Explore and embrace the full awe of Hawaiian nature at the Kauai Limahuli Garden and Preserve, one of the most beautiful places to visit on Kauai.

The beauty of the Hawaiian islands is immeasurable. From the sand to the sea to the mountains, everywhere you turn, no matter which island you visit, your eyes are met with beauty beyond imagination.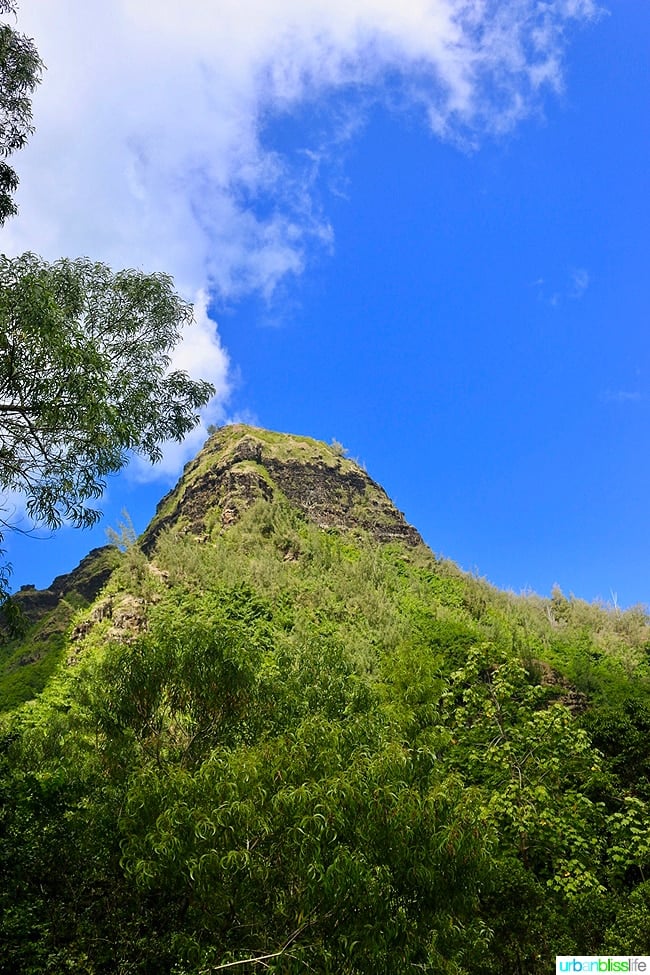 Before visiting Kauai island for the first time, many friends, family, and fellow travel writers told me that Kauai is one of the more beautiful, most preserved of the Hawaiian islands. And there is no place more fitting to experience the wonder of nature here, than the Limahuli Garden and Preserve.
Limahuli Garden and Preserve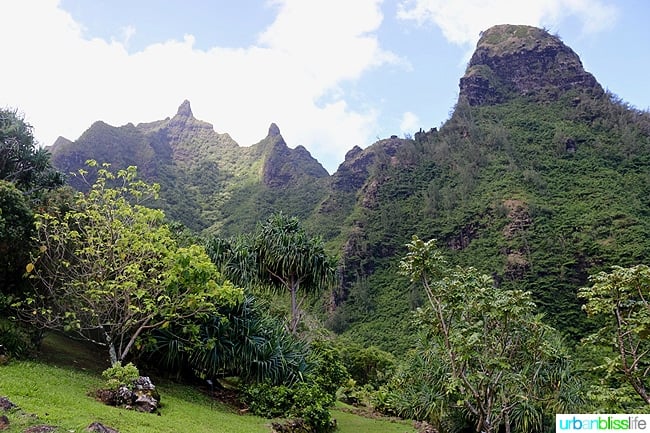 The Limahuli Garden and Preserve is one of five National Tropical Botanical Gardens in the United States and one of top places to visit on Kauai. Here, you will find endangered plants and birds that you won't find anywhere else on earth. The space was built to highlight native and culturally-significant species in an authentic Hawaiian landscape.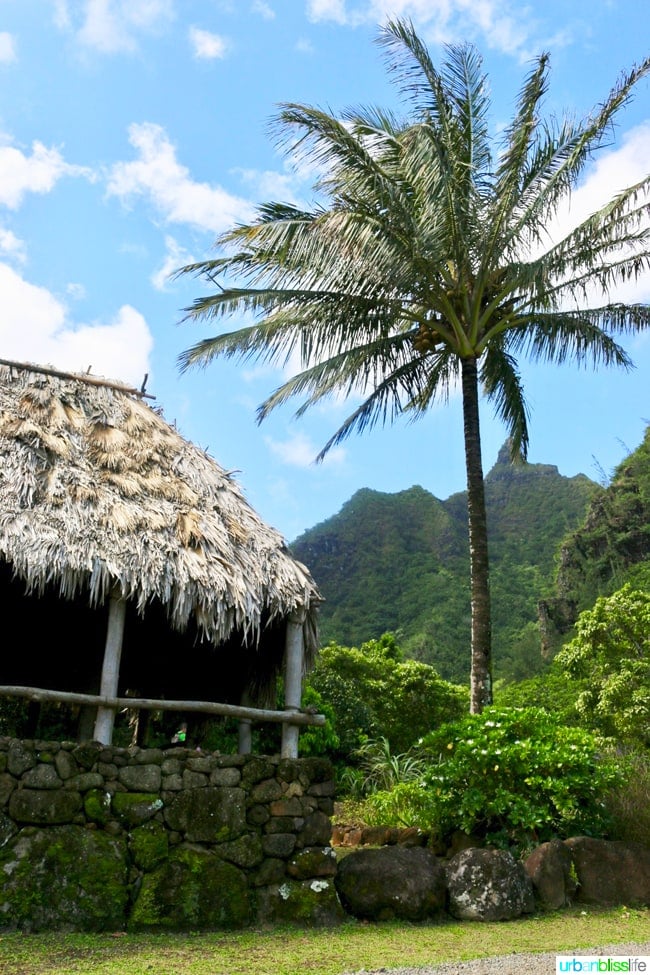 Our group of travel writers opted for the self-guided tour, but there are also guided tours, family tours, and private tours available.
If you are also planning a self-guided tour, you pay at the front desk in the main building at the entrance, and are given a map and booklet packed with illustrations and information about the plants, trees, and wildlife you may come across in the garden.
Wildlife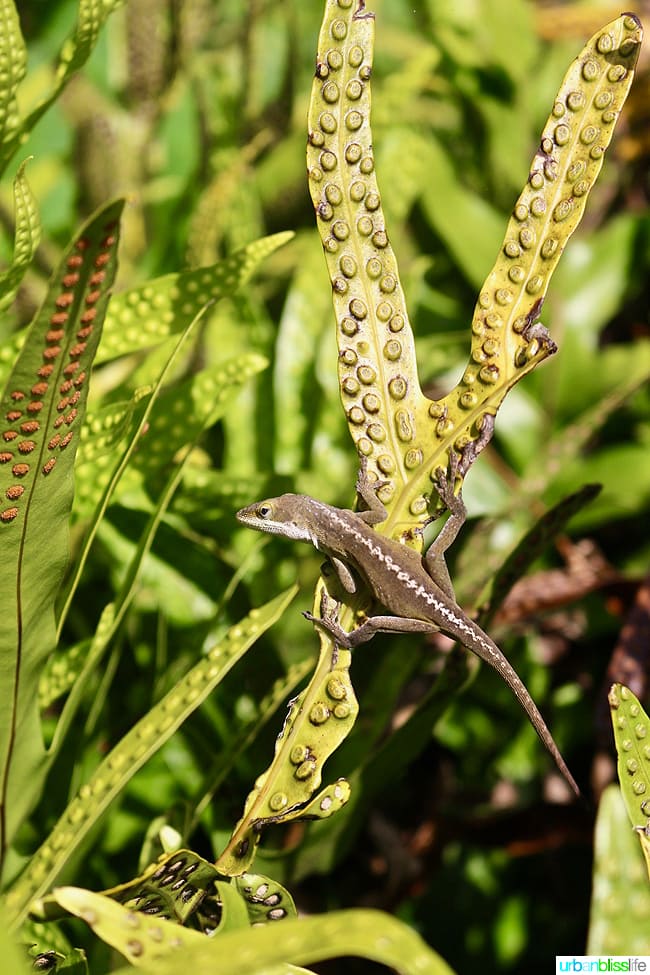 In addition to numerous birds that call the Limahuli Garden and Preserve home, we also came across a few adorable little lizards. This guy was generous enough to stop and pose for a photo.
Plants
Throughout the garden and preserve, you will come across beautiful native plants and plants that were brought here from the many different cultures that inhabit the islands over the centuries.
Taro plants are staples on the Hawaiian islands. You see them quite a bit. It has a strong connection to the culture, beyond its popular food and medicinal applications.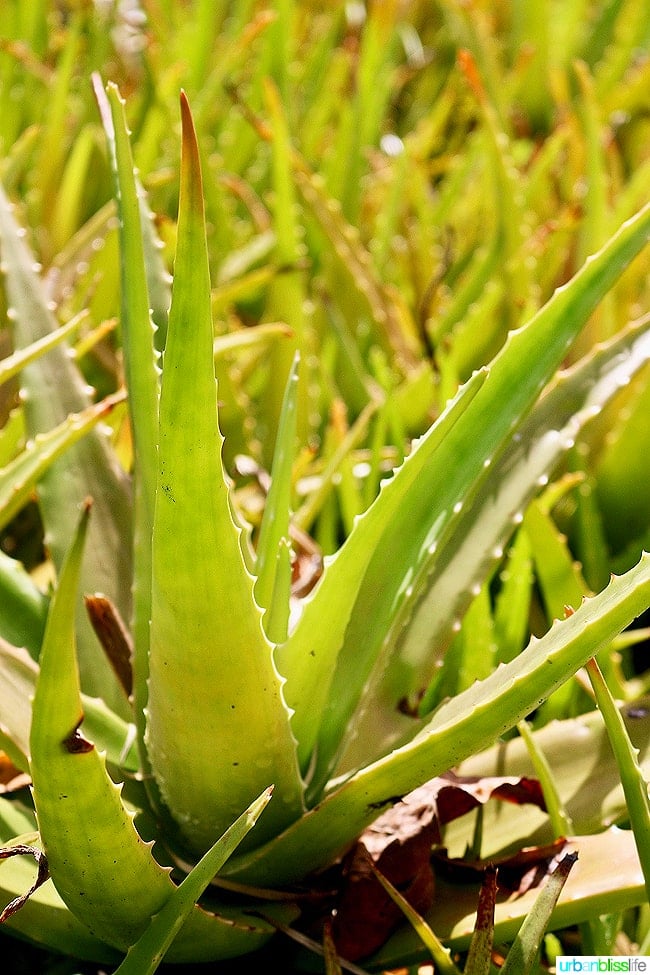 The aloe plant has a long history on the islands. We came across these plants at another stop a few days later and were lucky enough to be given some aloe leaves to cut open and use the aloe on some of our poor sunburns!
Flowers
Large bright Hawaiian flowers stood out from the lush greenery throughout the Limahuli Garden and Preserve. I can't recall the names of the first two (I am not a garden person) but aren't they gorgeous?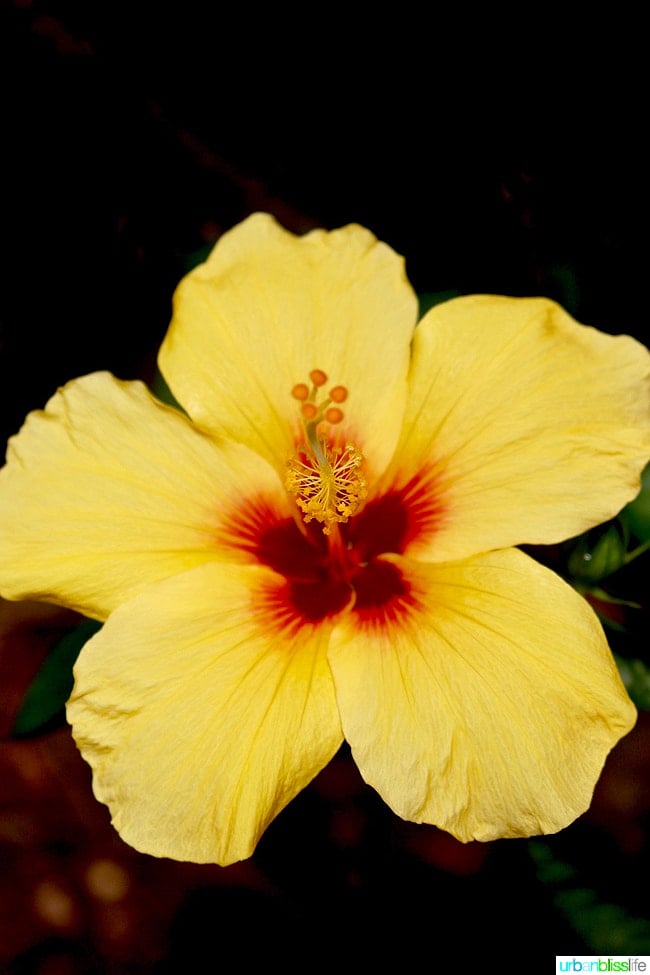 This one I DO know as the Bird of Paradise, which is the Hawaiian flower.
Lush greenery
The entire space is overflowing with gorgeous greenery.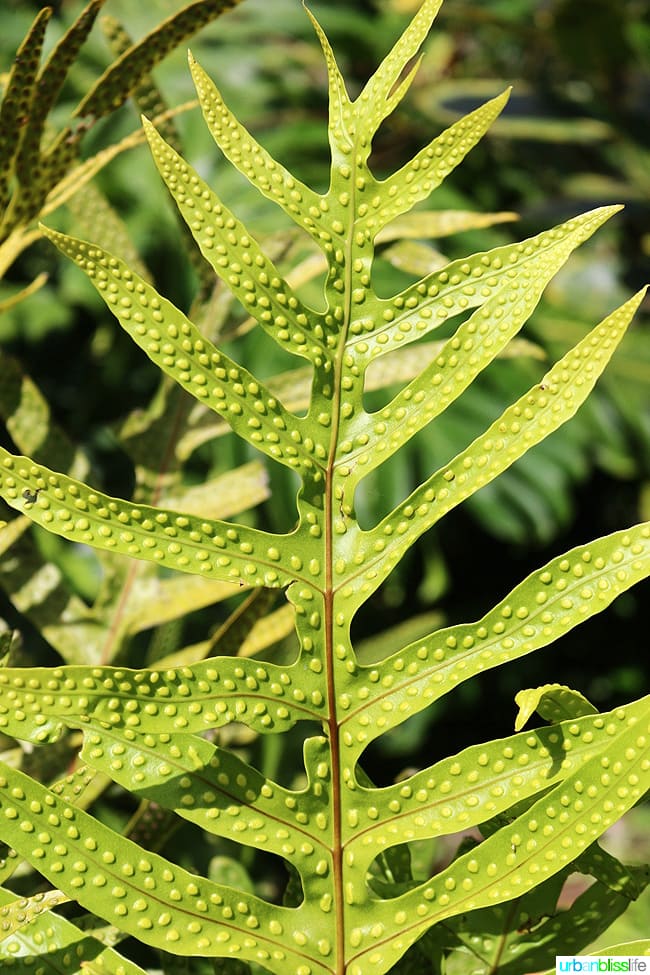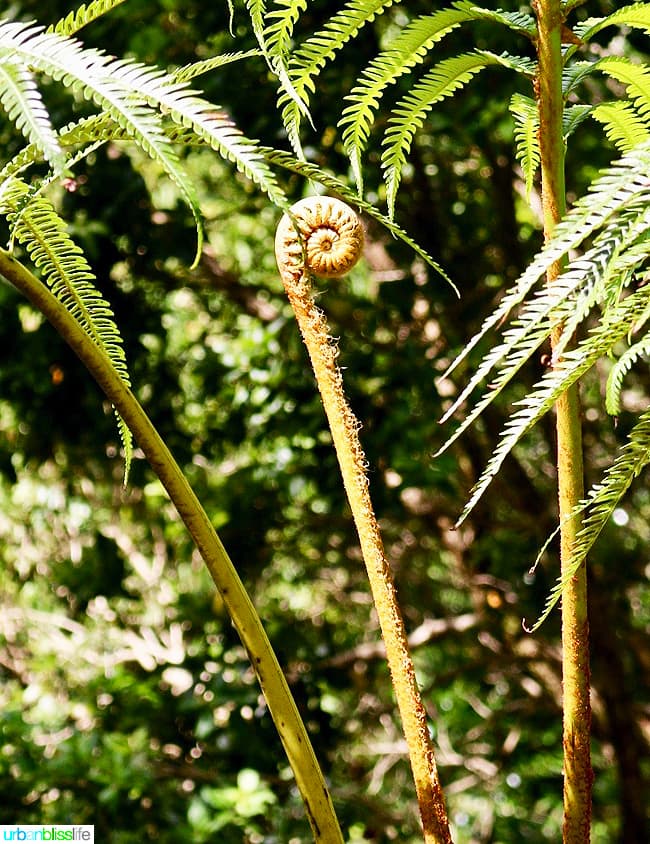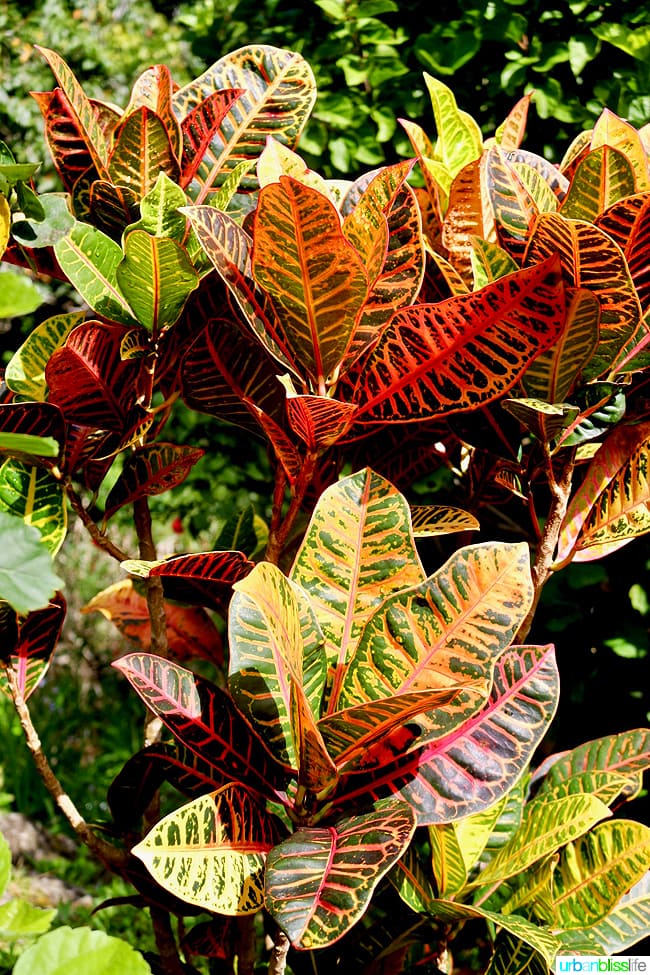 One of my favorite things about the Hawaiian islands are the massive trees. They are all so architecturally different than mainland islands, and many of their roots grow above the ground, creating quite a show of nature everywhere you go.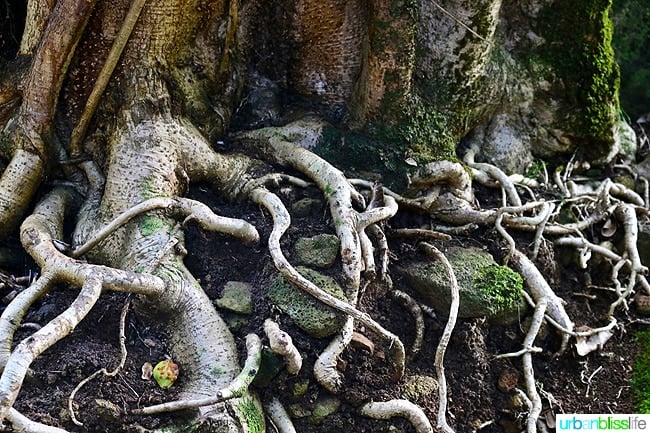 The gentle, quite streams that ran throughout the space added to the relaxing, calm state of this gorgeous botanical garden and nature preserve. It is truly one of the best places to visit on Kauai.
Travel tips
Some tips if you decide to visit the Limahuli Garden and Preserve:
Wear comfortable walking shoes with stability. You'll be on your feet for a while, although there are benches here and there where you can rest along the journey. You'll be walking on trails, not paved concrete, so choose shoes that can get a little dirty.
Bring a bottle of water to stay hydrated.
Wear sunscreen and bring some to reapply.
Bring a light sweatshirt or jacket - depending on when you visit, the temperature can change a bit here.
There are public restrooms you may use at the entrance of the gardens, by the main building.
Bring your camera! It's incredibly beautiful and you'll want to take lots of photos.
Visit
508301 Kuhio Hwy
Haena
,
HI
96714

Self-Guided Tour
Check in anytime between 9:30 a.m. and 4:00 p.m.
Plan for 1.5 hours (recommended minimum)
Ticket Prices:
Adults (18 and older) - $20
College students (with valid ID) - $10
Children (17 and younger) - free
Guided Tour
Tuesdays through Saturdays
Ticket Prices:
Adults (18 and older) - $40
College students (with valid ID) - $20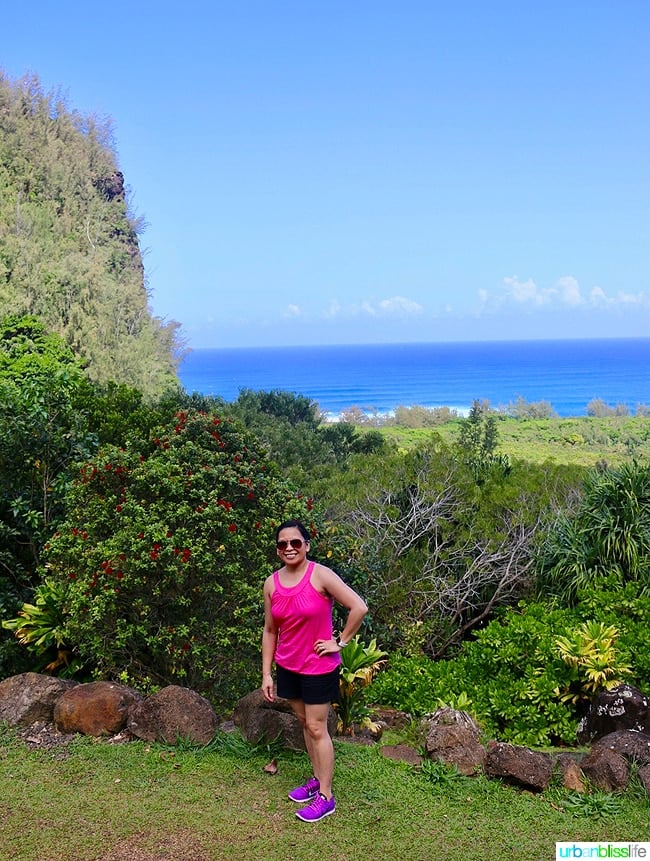 More Hawaii Travel Bliss
My admission to the Limahuli Garden and Preserve was complimentary as part of the Kauai What's Cooking press trip. As always, all opinions and photos are my own.