The Kauai Westin Princeville Ocean Resort Villas offer travelers luxury accommodations, family-friendly amenities, and world class Hawaiian service. If you're looking for where to stay in Kauai, you may have just found it.
The Hawaiian islands are magical.
The palm trees. The sunshine. The fresh ocean water and glistening sandy beaches.
The food. Oh, the food.
Each island offers travelers something a little different from the other islands, but all embrace you with that famous aloha spirit. [Start here to read about Oahu, The Big Island, and Maui]
Island of Kauai
Recently, I had the pleasure of exploring the island of Kauai - and I fell absolutely, ridiculously in love.
Over the next two months, I'll be sharing Kauai travel tips, where to eat and drink in Kauai, Kauai hotel recommendations, and family fun activities to do on this island paradise.
We'll start the Kauai Travel Bliss series with where to stay on Kauai. My own journey started at the first hotel we stayed at, the Kauai Westin Princeville Ocean Resort Villas.
Kauai Westin Princeville Ocean Resort Villas
The Westin Princeville Ocean Resort Villas on Kauai island offer all of the classic Westin amenities with the luxurious relaxing feel of a Hawaiian vacation.
With more than 350 guestrooms, each with lanais, and sprawling beautiful green space that reaches up into the stunning Hawaiian skyline, this hotel felt like it really could be all things to all people.
Want a romantic getaway? You've got all the privacy you need in your peaceful villa that feels almost soundproof. Plus: romantic dining options, lots of space to cuddle poolside, couples' massages, and plenty of exciting outdoor activities to help you and your significant other adventure the island together.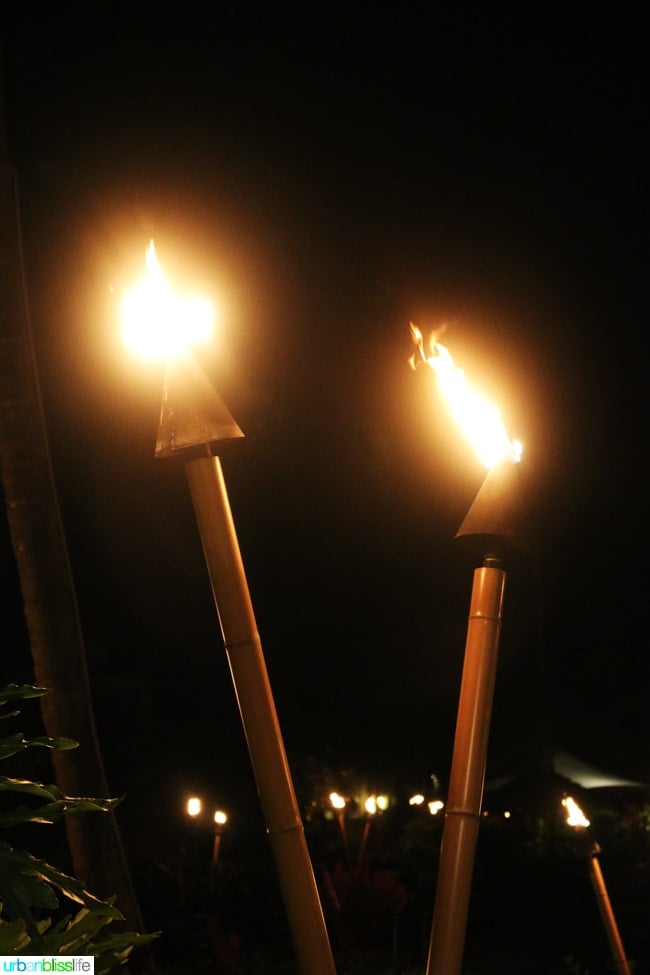 Here on a family vacation? The kids pool at the Westin Princeville is one of the cutest I have ever seen. While lounging by the main pool one day, I got the scoop from a fellow mom who was there with her two young children. The kids' club is reportedly great here, and there are lots of fun games by the pool center.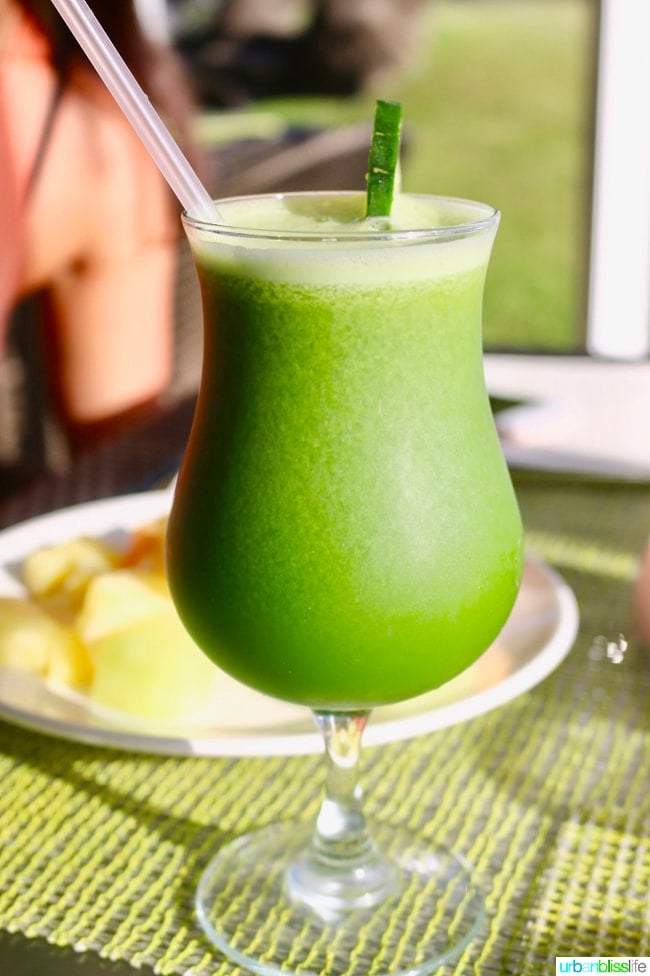 There are two main dining options: Nanea Restaurant for seated dining, and the Princeville Market and Deli, which is a grab-and-go type of store.
For additional dining options, the Westin is part of a local Stay at One, Dine at All program. As guests here, you can dine at the Sheraton Kauai Resort and the St Regis Princeville and charge back to your guestroom at The Westin Princeville Ocean Resort Villas.
The pools
Pools are the #1 amenity that my children look for and often base their entire hotel experiences on. The pools here do not disappoint; my children would have been pleased!
The Westin Princeville has several options for pool lovers. Choose from swimming and splashing in the multi-level main pool, adorable children's pool, and two plunge pools.
Some of the many lovely shared benefits of staying at the Westin Princeville in Kauai are the shared outdoor spaces outside of the suites. There are several shared areas with large tables and umbrellas for shade, with outdoor grills. These are perfect for families or groups of friends to gather and grill some fresh Hawaiian seafood for a lovely dinner al fresco.
Accommodations
You have three main accommodation options at the Westin Princeville:
Two bedroom premium lockoff villa - sleeps up to nine guests (approx. $800/night)
One bedroom lockoff villa - accommodates up to six guests (approx. $500/night)
Studio villa - accommodates up to four guests (approx. $400/night)
Rates vary depending on the season, be sure to check the website for the latest rates.
I stayed in a lovely studio villa in Building C, which had a beautiful lanai perfect for watching the sunrise and getting some work in before another day of adventure.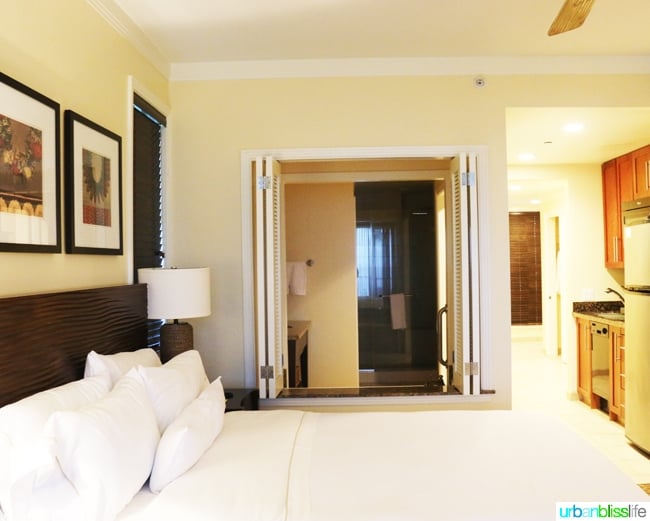 The bed was large and super comfortable. I loved the layout of the suite - it really felt spacious enough for a family of four to stay in and not feel like you're on top of one another all the time. It's no wonder this made my list of where to stay in Kauai!
The bathroom had a large walk-in shower, large jetted tub, lots of space by the vanity to get ready for the day, and a separate toilet area with its own door - if you have kids, you know how important that door is!
I spent every morning out here on the lanai, soaking up the peace and tranquility of the fresh ocean air and the beautiful sunrise against the palm trees.
The kitchenette had everything a family would need to stay here for a week or so. I love the full size fridge, dishwasher, and stovetop and microwave.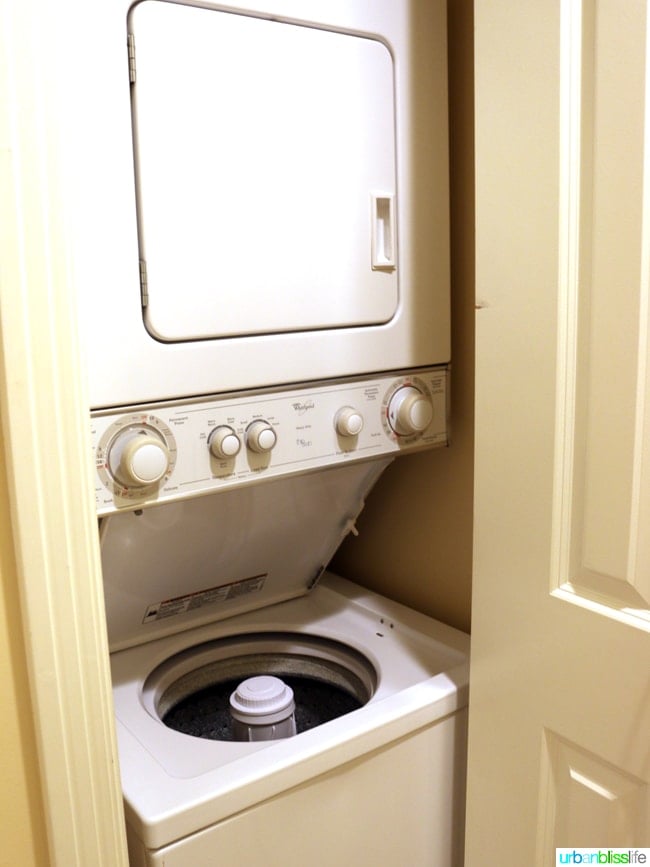 I didn't get to use the washer and dryer, but when staying in Hawaii, I've come to know how important these are and appreciate them so!
All villas include:
either a full kitchen or kitchenette with dishware, cookware, flatware
high speed internet access, both wired and wireless
LCD flat panel TV with DVD player and stereo
two dual line telephones, one cordless, plus voice mail messaging
washer & dryer
full-size sofa bed.
Visit
My stay at the Westin Princeville Ocean Resort was so peaceful and relaxing. The staff was very helpful and accommodating, but also gave me nice space and privacy. The rooms, the pools, the restaurant, the suite - everything was clean, modern, and well-maintained. Loved my stay here, and I think you will, too!
3838 Wyllie Road
Princeville, HI 96722
Phone: 808.827.8700
Central Reservations:
866.837.4254

http://www.westinprinceville.com/
More Hawaii travel ideas
This post contains affiliate links. Read my disclosure policy for details
Disclosure: Thanks to the Westin Princeville Ocean Resort Villas and the Kauai Visitors Bureau for hosting my stay, as part of the Kauai What's Cooking? Food & Culture press trip. As always, all opinions and photos are my own.