Speed up your family dinner routine and try something new with these Ninja Foodi Chicken recipes. These recipes are fast and easy to make and your family will love them!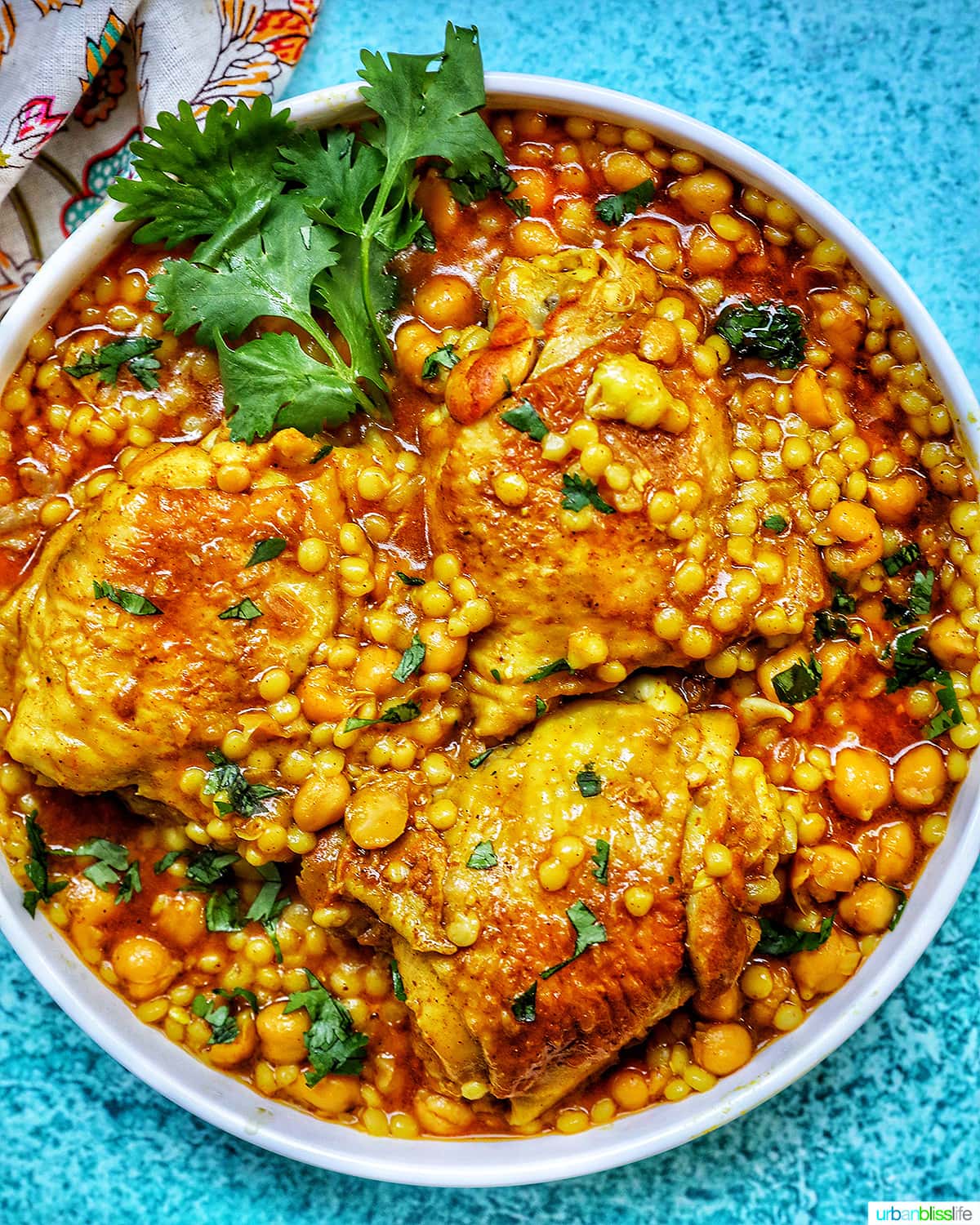 We love our Ninja Foodi multicooker! Do you, too?
We love it so much, Marlynn wrote one of the Ninja Foodi cookbooks!
Not only does it reduce cooking time for some of our favorite dishes, it's also versatile. Thanks to being able to use it for pressure cooker recipes and air fryer recipes, we use it to make everything from main dishes to sides to soups.
One of our favorites to make: easy chicken recipes. The pressure cooking function lets us create comfort food chicken dinners in no time. Meanwhile, the air crisp mode gives us crispy chicken without the need for excess oil from frying.
Here are some quick and easy Ninja Foodi chicken recipes that are delicious and will help family make dinners easier.
👩🏽‍🍳 About these recipes
Instant pot: You'll notice that some of the recipes are labeled as Instant Pot recipes. That's just another brand of an electric pressure cooker. You can make all of the recipes labeled with "Instant Pot" following the same instructions using your Ninja Foodi. In fact, we make ALL of these recipes for dinner specifically in our Ninja Foodi since it's always out on our counter!
Dairy free: These recipes were either originally created as dairy-free or can be made dairy-free with some ingredient substitutions. Any substitutions will be noted in the individual recipes.
These Ninja Foodi chicken recipes:
Are quick - most can be made in under 30 minutes.
Contain mostly easy-to-find, everyday ingredients.
Are a great way to elevate chicken and mix up family dinners.
🍽 Serving ideas
Pair these dishes with some easy-to-make sides. Try our Instant Pot Garlic Mashed Potatoes, Instant Pot Butternut Squash Mac and Cheese, or Instant Pot Garlic Rice.
For dessert, you'll love these Banana Bread Cookies, Ube White Chocolate Chip Cookies, or these Air Fryer Apple Hand Pies.
⭐️ The Ninja Foodi we use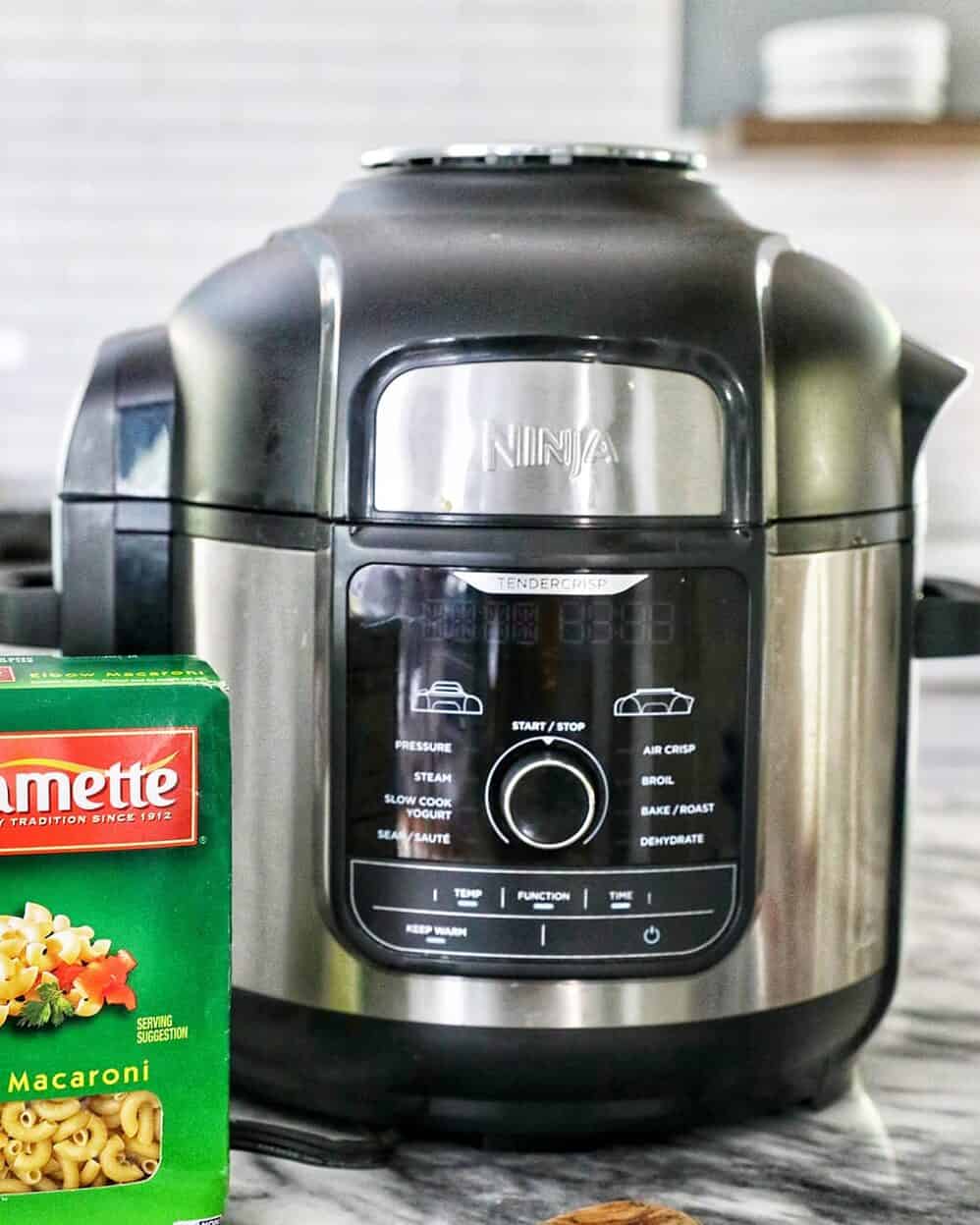 For our family of four, the pressure cooker and air fryer we use a lot is our 8-quart Ninja Foodi Deluxe. We've had ours for years and rely on it for several of our recipes.
Here are some of the things we like about the Ninja Foodi:
It has an easy-to-clean ceramic base that cleans up a lot faster and easier than the Instant Pot stainless steel base pot.
It doubles as an air fryer, which saves on having to buy an additional appliance, as well as on counter space.
The 8-quart Deluxe XL Ninja Foodi multicooker has large capacity and can cook a LOT of food in one go.
It's easy to use - For many pressure cooker recipes, you can simply add your ingredients and let the Ninja Foodi do its thing. Then it shuts itself off when the timer expires.
Ninja Foodi accessories
The Ninja Foodi is awesome on its own. But as you start to cook more in your Foodi, consider adding some of these accessories to expand the types of meals you can make in it.
Silicon molds - Silicon molds are great for egg bites and baking in the Ninja Foodi. Read this article on using silicon molds in air fryers to find the best ones.
Racks - our deluxe Ninja Foodi came with a double rack, but some do not. The Ninja Foodi Deluxe Reversible Racks makes it easy to cook two batches at once.
Sling - a silicon sling makes it easy to lower and lift large pieces of meat, like pot roasts, in and out of the Ninja Foodi. They also help elevate the meat for juicier, tastier results.
👩🏻‍🍳 Ninja Foodi chicken recipe FAQs
What Ninja Foodi size is right for me?
If you have a family of 2 or 3, the 6-quart multicooker should be fine for most meals. If you have a family of 4 or more, opt for the larger 8-quart Deluxe XL Ninja Foodi (this is the one we have and love!).
What's the difference between natural release and quick release?
Some pressure cooker recipes will call for you to either do a Natural Release or Quick Release. Here's the difference:

-Natural Release - means leaving it alone and doing nothing for the time mentioned in the recipe. This allows the pressure to release naturally and slowly, which usually allows starchy recipes like rice or some pasta dishes to release slowly and safely.

-Quick Release - to do this, very carefully turn the pressure release valve from Sealing to Venting (or Seal and Vent, depending on your unit). This allows the pressure to release quickly, which results in very HOT steam expelling from the release valve. Always use either oven mitts or a utensil with a long arm like a wooden spoon to safely move the valve over.
How long does it take for the Ninja Foodi to come to pressure?
After you hit Start, it takes a few minutes before it starts actually pressure cooking. Depending on the size of your Ninja Foodi and the contents of your meal inside, it could take anywhere from 5 to 15 minutes. The more food inside the pot, and the colder the ingredients are, the longer it may take to come to pressure.
Can I use frozen chicken?
One of the beautiful things about the Ninja Foodi is that you can cook frozen chicken! You just need to adjust the pressure cooking or air frying time and add a few minutes, depending on the amount of chicken and the exact recipe. Please review each individual recipe for details.
🍗 18 Ninja Foodi Chicken Recipes
Ninja Foodi Chicken Recipes
Looking to level up your chicken dinners? These Ninja Foodi Chicken Recipes are quick, easy, and delicious and your family will love them! We hope you try some of them, and leave a comment below to let us know what you think.
🥘 More pressure cooker recipes
🍽 More air fryer recipes
Did you make any of these recipes? Don't forget to leave a 5-Star 🌟🌟🌟🌟🌟 rating and comment below letting us know which one you made and how it turned out. Thank you!