Los Poblanos Historic Inn and Organic Farm is a peaceful, beautiful retreat-like setting, ideal for travelers seeking a calm, relaxing vacation.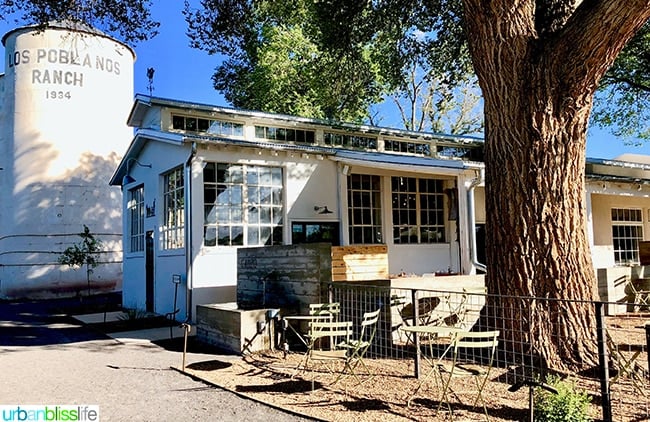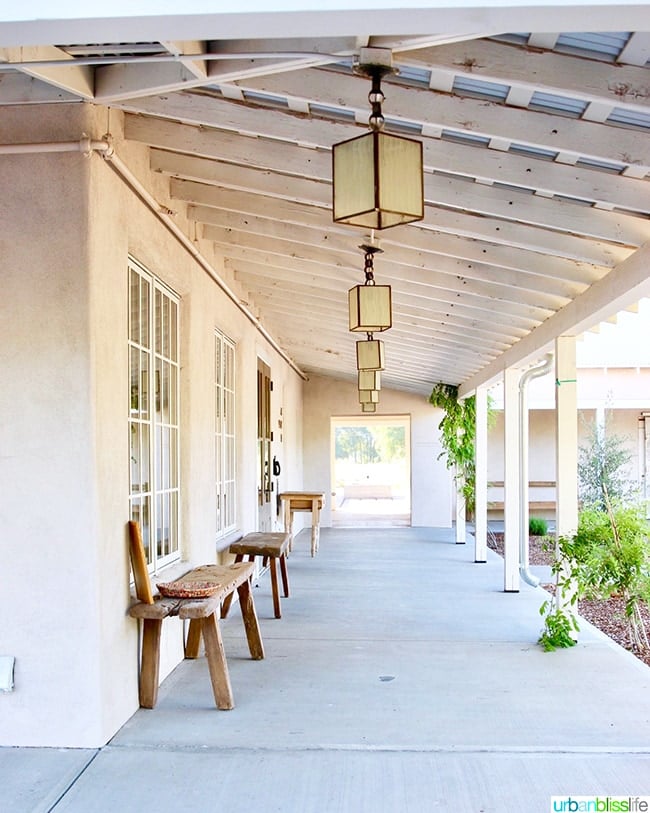 A grand welcome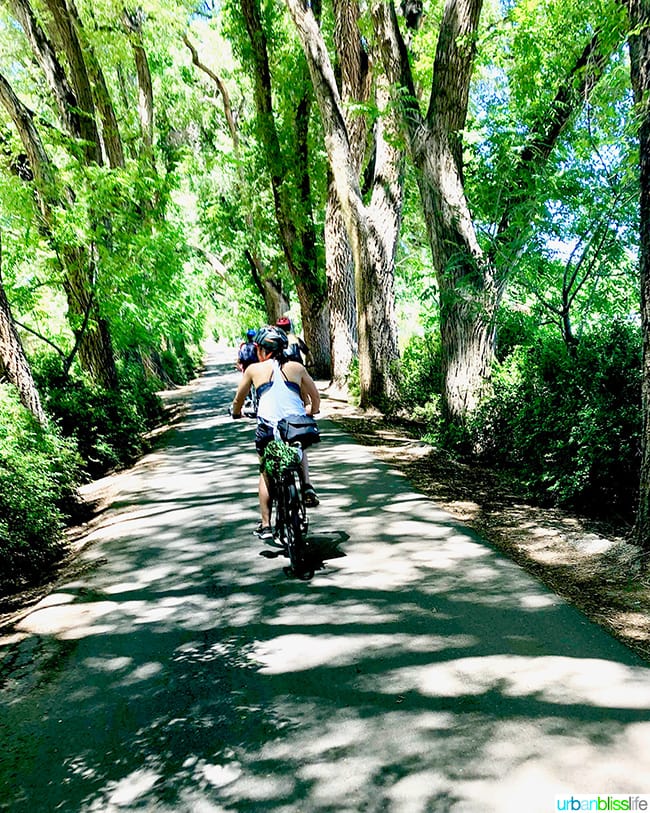 As we rode our bikes along a tree-lined path, you could start to see rows of beautiful lavender bushes and the city air dissolved into a plume of fresh flowers. In the distance, the resident alpacas would lift their heads as if to check out the new visitors. And as we wove our way deeper onto the property, the bright white buildings and tall silos welcomed us in.
This would be home for the next three days, and I wasn't upset about it. Not one bit.
---
Read my dining guide for Where to Eat in Albuquerque. Looking for fun activities for your visit? Check out my Top 12 Things to do in Albuquerque guide.
---
Los Poblanos Historic Inn & Organic Farm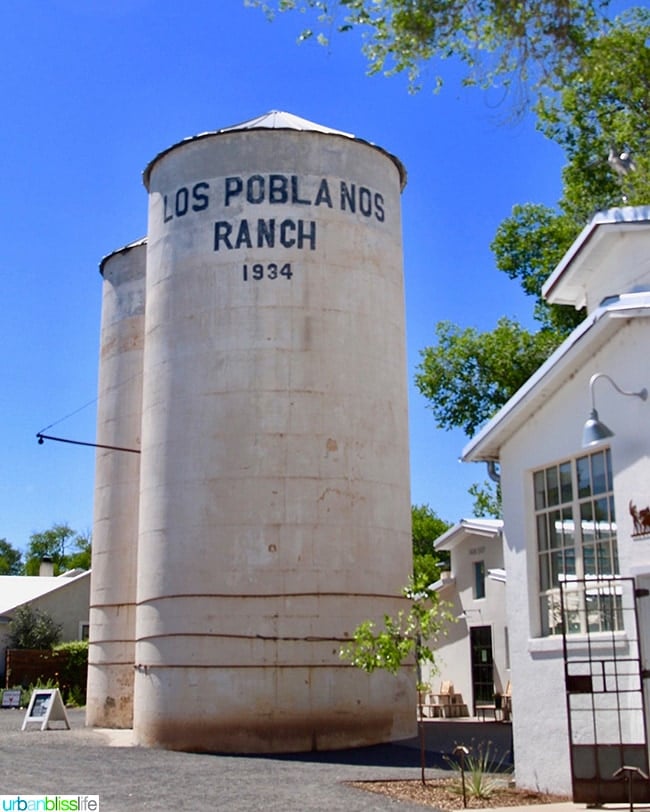 Los Poblanos is a historic inn and organic farm set among 25 acres of fragrant lavender fields, towering cottonwood trees, and lush gardens.
It's a space that provides plenty of relaxing privacy and seemingly unending beauty at each turn.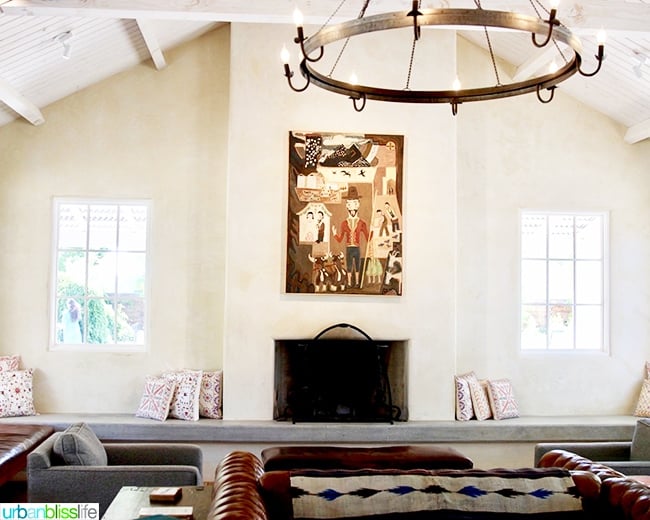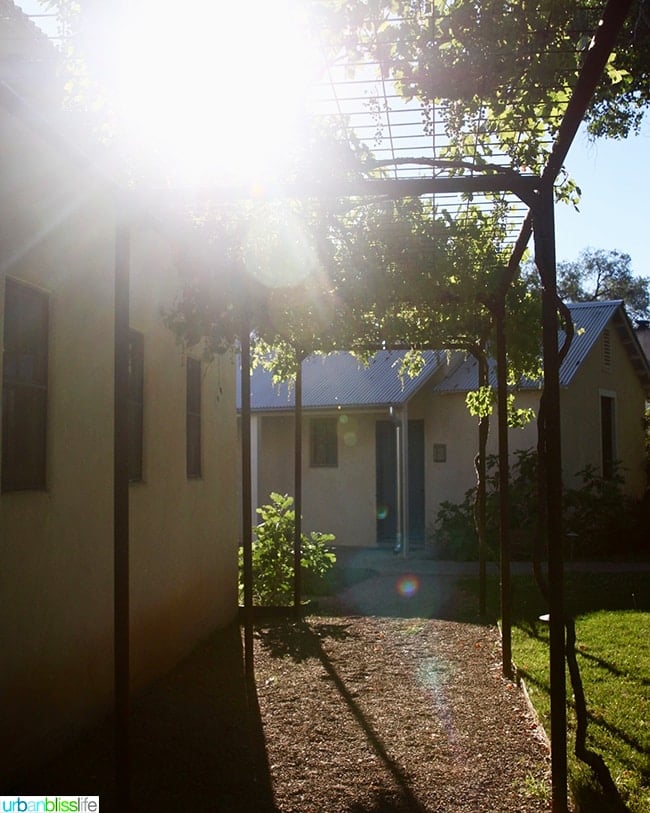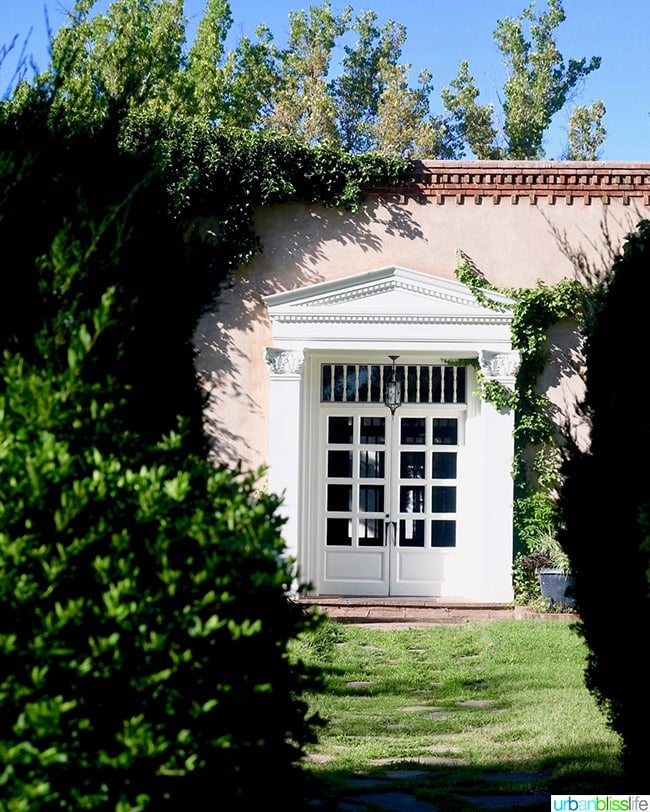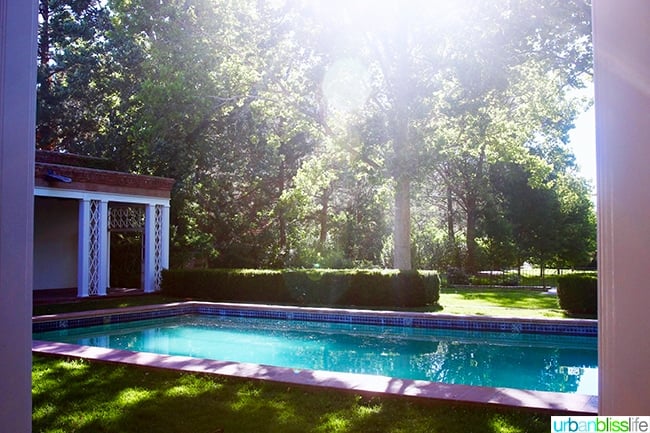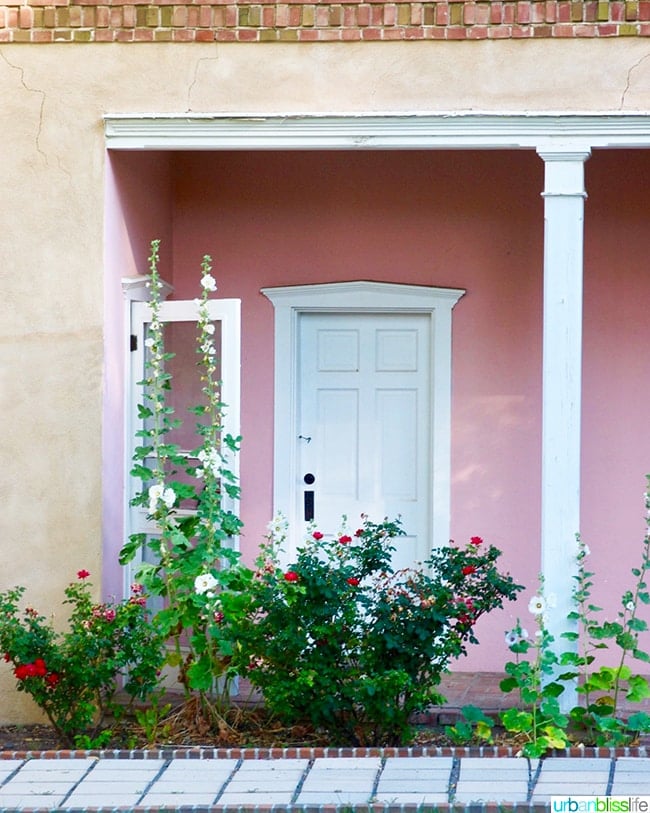 This gorgeous property includes
50 guest rooms
a working organic farm
a restaurant & bar
pools and fitness center
meeting & special event space
and a sweet gift shop and cafe.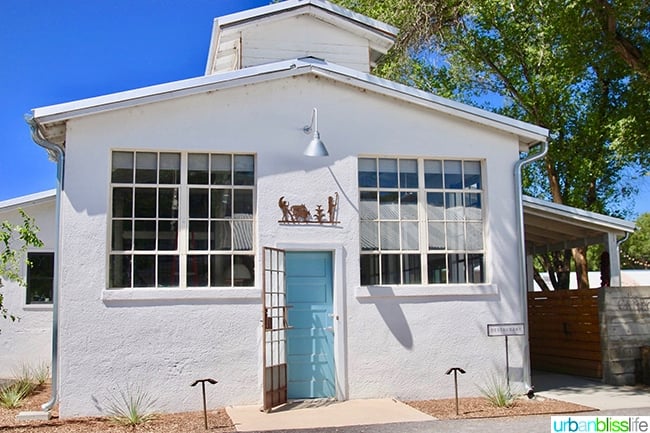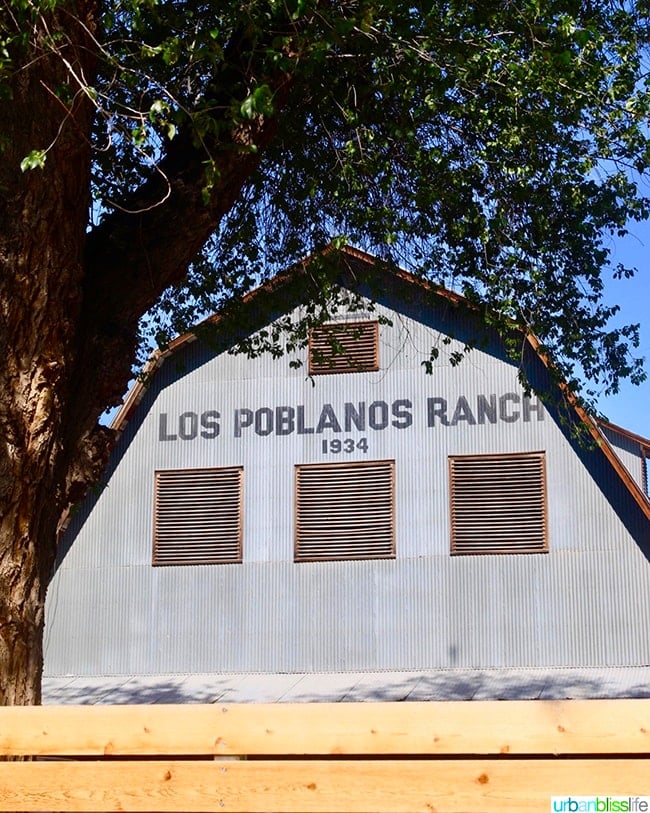 Accommodations
Among the 50 guest rooms, there are three different types/sections of the property: Meem, Farm, and Field.



The Meem Rooms & Suites are located in the historic and renovated hacienda designed by New Mexico's most important architect, John Gaw Meem.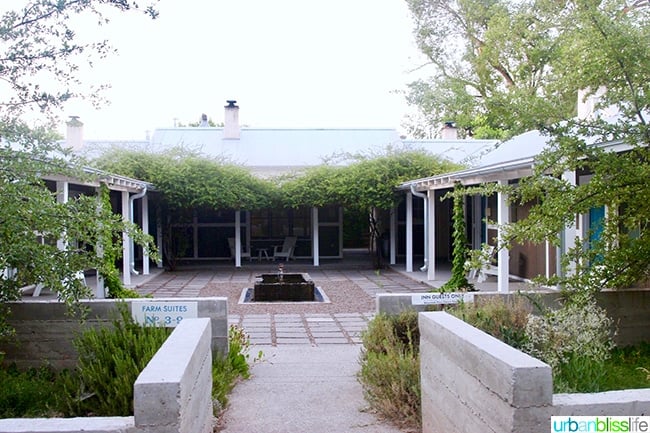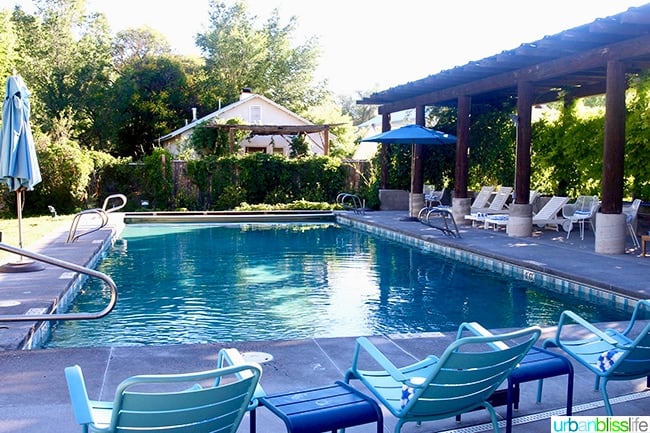 The Farm Rooms & Suites are in 1930s dairy style buildings with pitched tin roofs and white stuccoed walls. There's a working pool, bocce ball court, and gardens near the farm suites.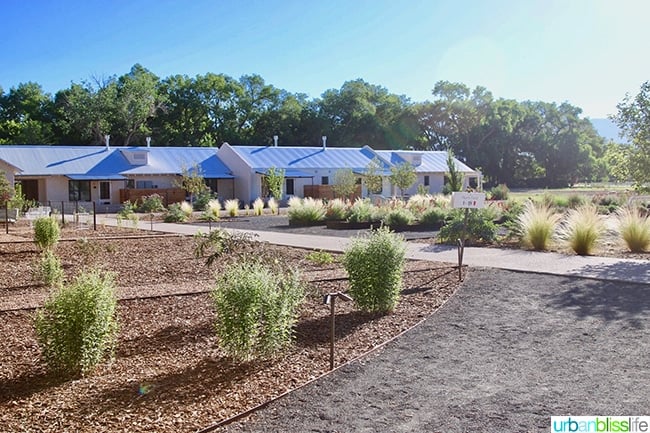 The Field Rooms and Suites are designed around two separate pods on the North and South pasture. Featuring hardwood floors, original artwork and incredible views of the fields, gardens, and the Sandia mountains.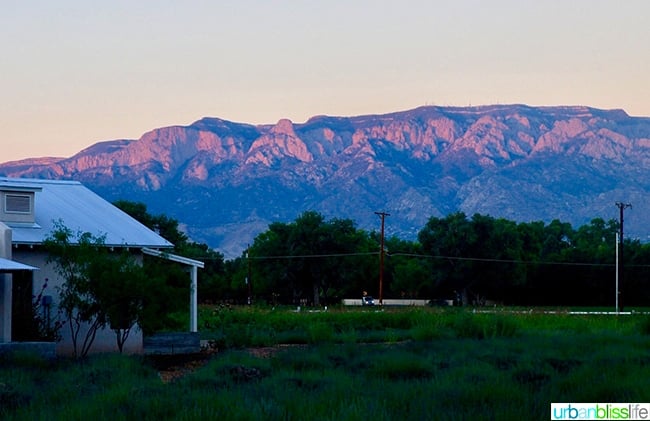 I stayed in one of the field rooms, and absolutely loved my suite. The bed was large and comfortable, the fireplace and kitchen were beautiful and functional, and the sitting areas both inside and outside were so cozy. I also really loved the large ensuite bathroom.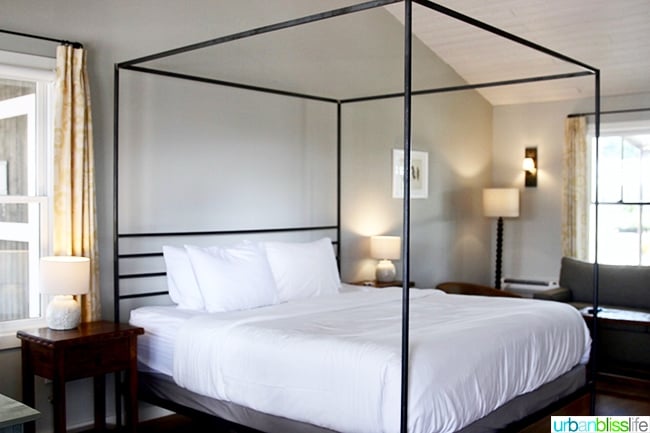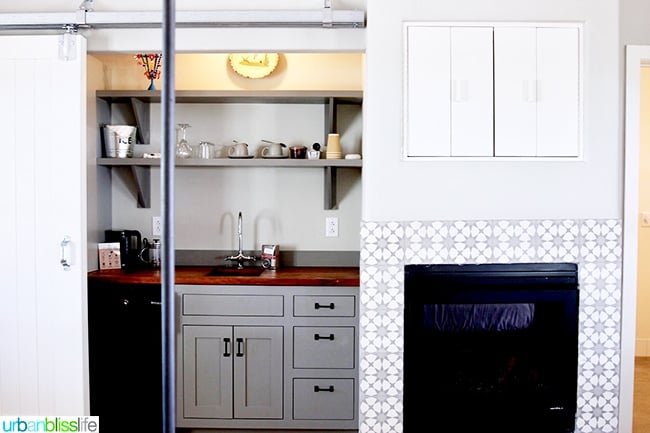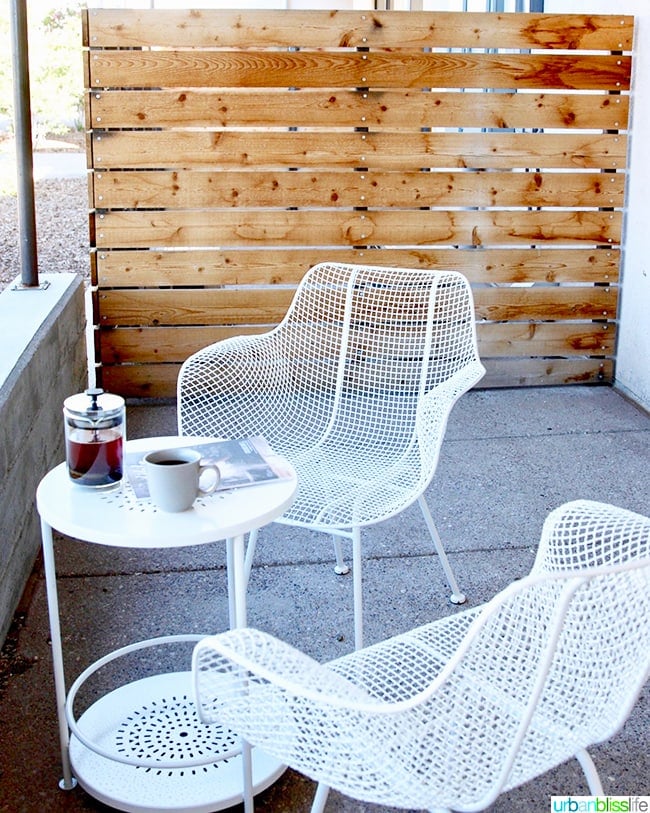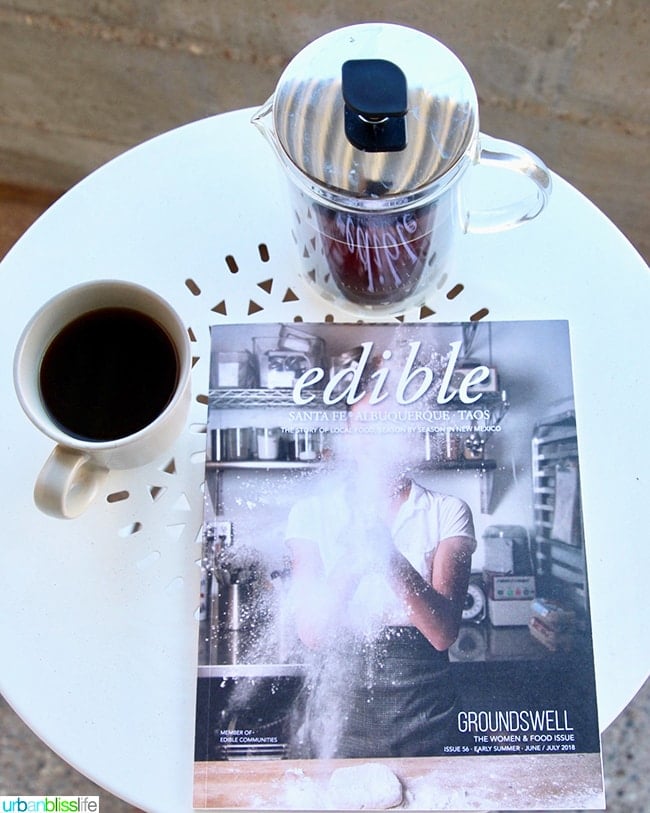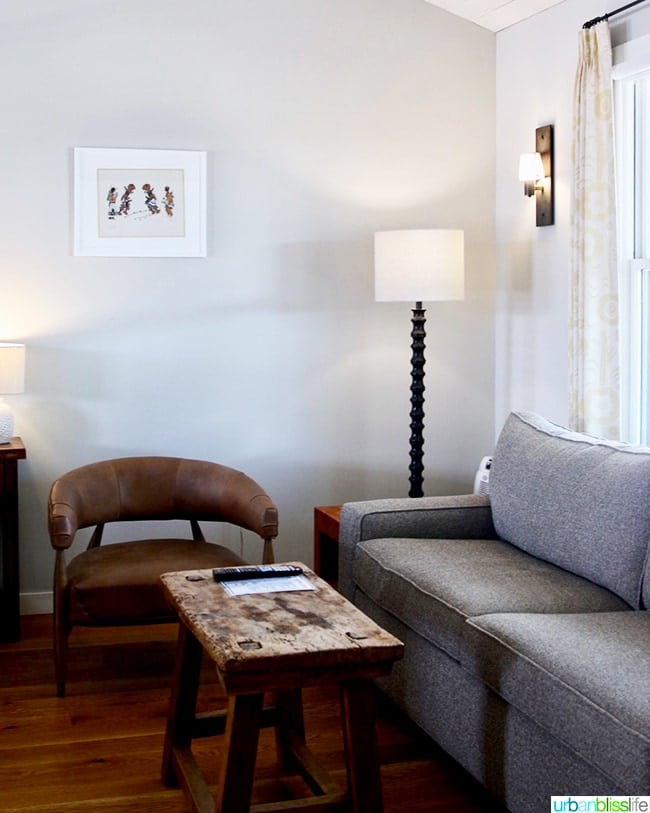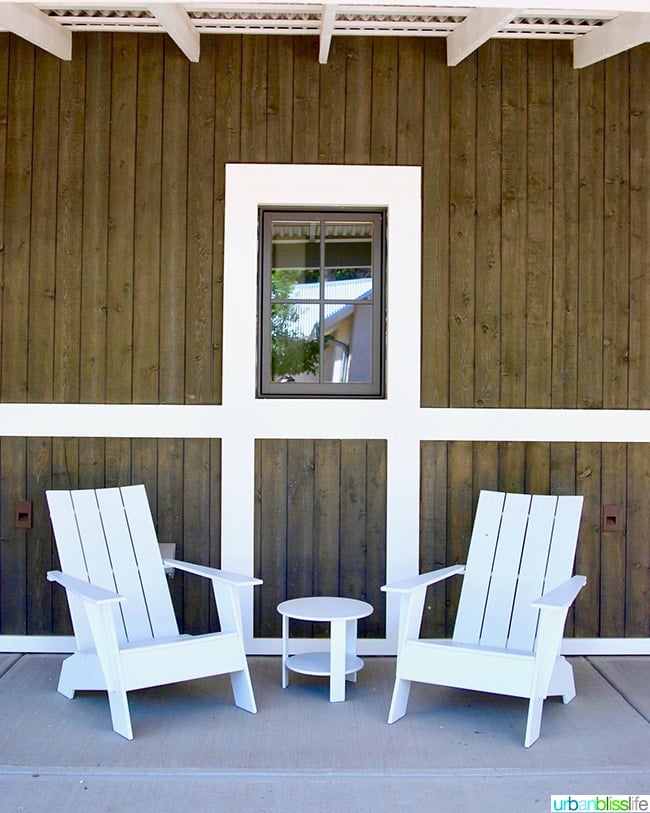 Throughout the property, you'll find plenty of private and semi-private spaces to either stroll through lush pathways, sit and read a book, or simply surround yourself with peace and quiet while enjoying the beautiful space.
Surroundings
One of the quirky things I loved about staying at Los Poblanos, was the unexpected appearances by resident wildlife.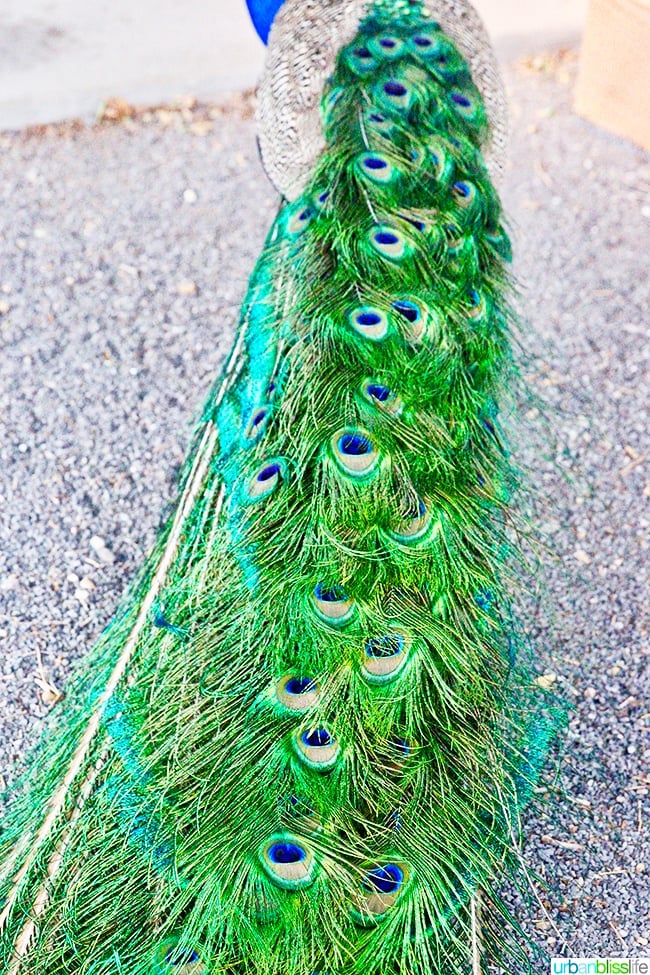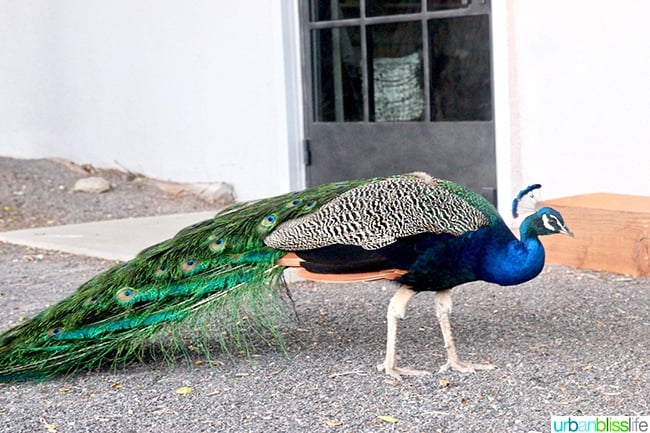 You might be greeted by one of the resident peacocks or guinea hens as you are walking to the on-site restaurant. You can walk out to the fields and watch the resident alpacas. It's such a fun detail that adds to the wonder of this place.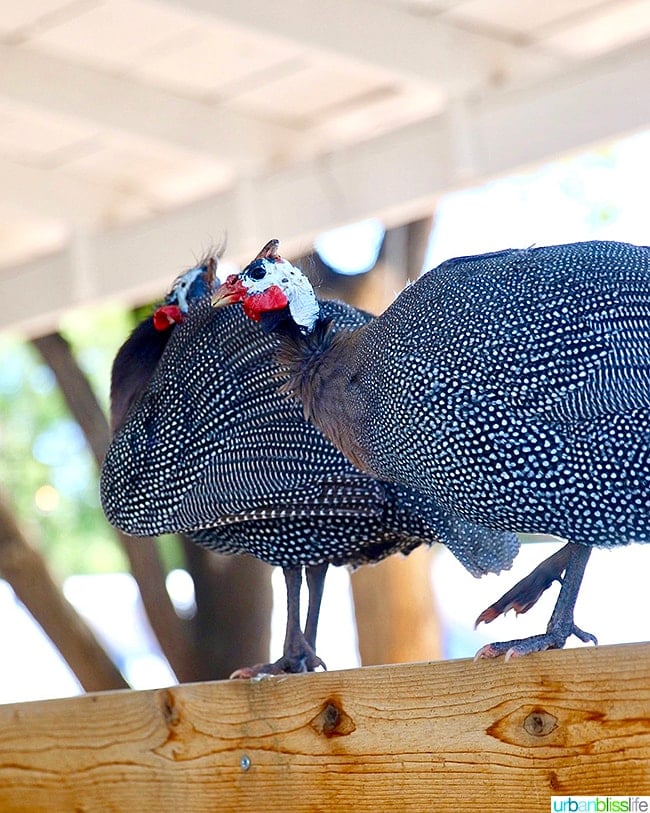 Dining
The onsite restaurant, Campo, has a full bar, and plenty of indoor and outdoor seating for small and large groups. With an onsite pastry chef and massive full open kitchen, you can expect gourmet farm fresh dishes with creative touches. Everything I ate and drank during my stay here was magnificent.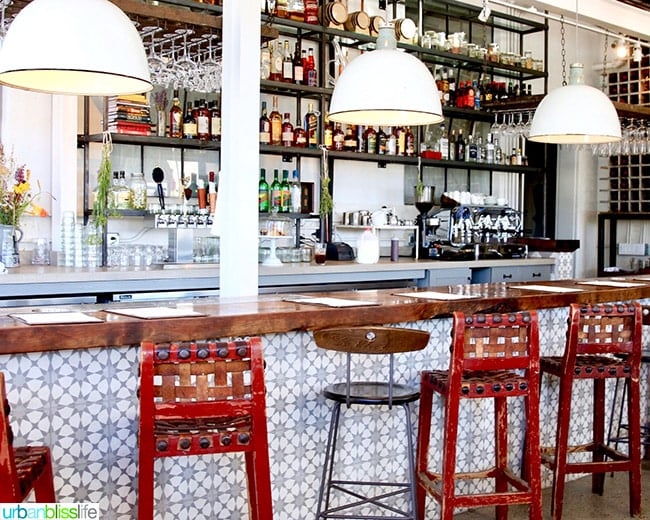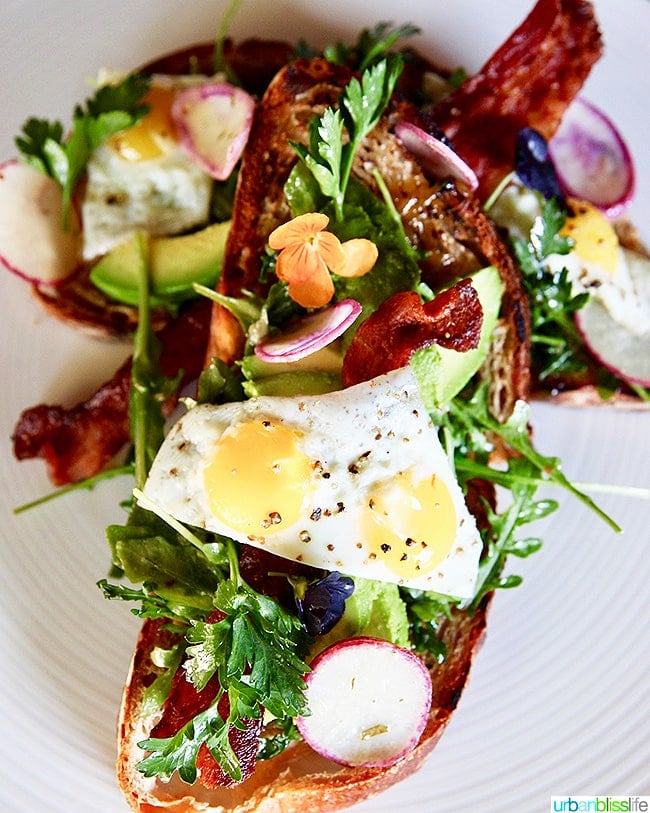 Visit
If you are looking for a relaxing, private getaway, Los Poblanos is the ideal place. You can almost feel any worry or stress melt away as you explore the property and relax into your temporary home away from home. The atmosphere is pure zen, and the staff are friendly, helpful, and create a peaceful retreat for you during your visit to Albuquerque, New Mexico.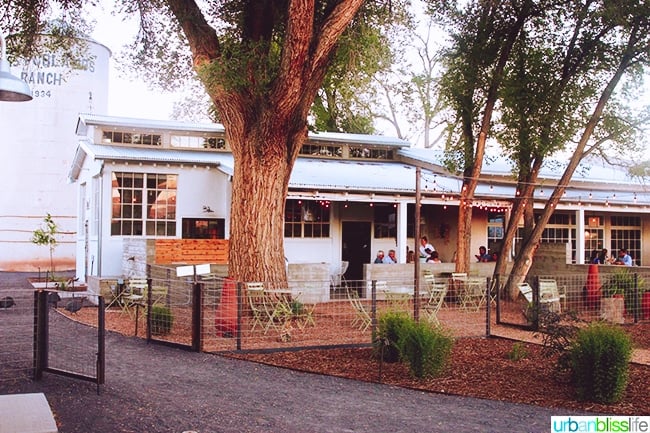 Los Poblanos Historic Inn & Organic Farm
4803 Rio Grande Blvd N.W.
Los Ranchos de Albuquerque, NM 87107
For more information and to make reservations, visit the Los Poblanos website.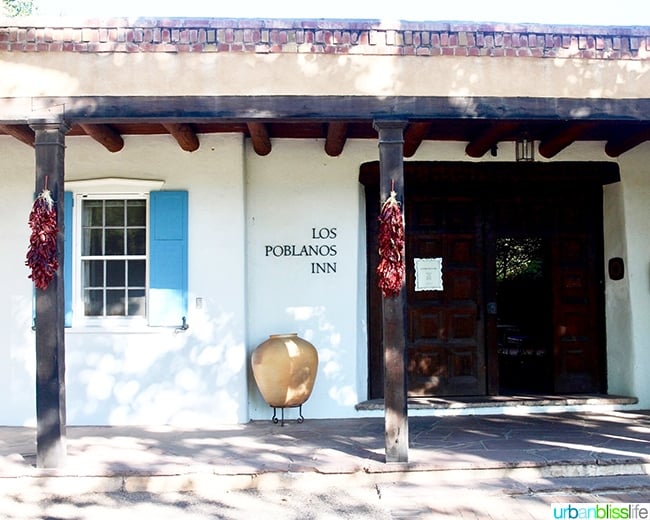 Thanks to Visit Albuquerque and Los Poblanos for the complimentary lodging, as part of the Elements of ABQ press trip. As always, all opinions and photos are my own. I would stay here again in a heartbeat!
More travel ideas
Where to Eat in Albuquerque, New Mexico
Top 12 Things to Do in Albuquerque, New Mexico
Where to Stay in Vancouver, BC Canada